Game Guides
How To Play DC Worlds Collide on PC with BlueStacks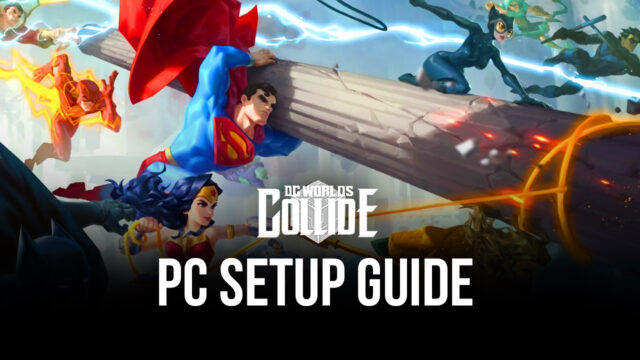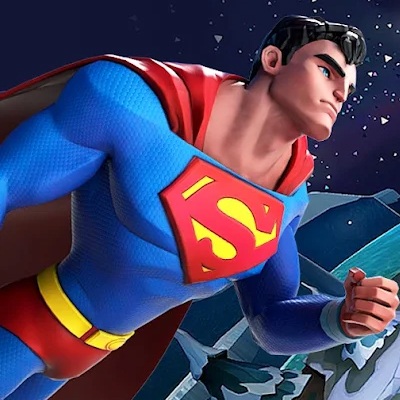 The gaming community has been rushing to play DC Worlds Collide and here's the reason why! The game is a turn-based adventure RPG that includes some of the most popular superheroes in the world today. DC has been one of the most popular superhero comic franchises since the 1930s; even the characters have grown alongside multiple generations of fans. Now, you can play as your favorite heroes and help them defeat larger-than-life villains, all from the comfort of your phone.
DC Worlds Collide tells the story of an evil version of the Justice League called the Crime Syndicate, making its way to Earth-3 after an unfortunate accident opened the portal to their dimension. With the Crime Syndicate comparable in strength to the Justice League, both heroes and villains have to work together to defeat them if they want their world to survive from getting destroyed. You can collect heroes that you know from the show to join your quest in pushing back the Crime Syndicate!
How To Set Up DC Worlds Collide on BlueStacks
DC Worlds Collide is a good adventure game to play on your phone, but it can feel limiting since there are too many features that you can't maximize. Instead, it's far better to play this game on your computer so that you can make the most out of the experience. Even though the game is exclusive to the mobile platform, you can still play this game by downloading the best Android emulator on the market in BlueStacks. Just follow these simple steps to get you started:
Download and Install BlueStacks

on your PC.

Complete Google Sign-in to access the Play Store, or do it later.

Look for DC Worlds Collide in the search bar at the top-right corner of the Game Center or at the Google Playstore.

Click to install DC Worlds Collide from the search results.

Complete Google Sign-in (if you skipped step 2) to install DC Worlds Collide.

Click the DC Worlds Collide icon on the home screen to start playing.
Useful Features When Playing DC Worlds Collide
BlueStacks isn't just a regular Android emulator that simply allows you to play Android games on PC. There are a lot more reasons why playing on BlueStacks is the best way to play any mobile game in existence. After all, this platform has been created to give players advantages that they can't find on the phone. The platform removes quite a few of those annoying limitations that most phone users experience when playing their favorite games.
The Multi-Instance Function is a feature that allows the player to use two or more instances at the same time. Think of it as having two or more phones active so that you have the ability to play multiple games at the same time, except you don't have to spend on a separate device because all you need to have is BlueStacks on PC to open as many instances as your computer can handle. This feature is a crowd favorite among gacha and idle game players because it offers a lot of utility.
DC Worlds Collide is a combination of both gacha and idle games. For the gacha portion, players can open multiple instances at the same time to create multiple accounts and try to use their initial 10-summon to look for the best units in the game. In terms of the idle game part, players can open another instance to play a different game so that they don't get too bored while letting DC Worlds Collide do its thing. This is particularly useful if you're going through the main story.
The Macro Feature is a tool that allows players to create automatic commands by recording a set of manual inputs. This means that players can record a series of actions that they do so that they can replay it later, replicating an automatic function. You can use these macros to create actions that let you automatically finish a task that you do often, such as daily dungeons or story mode. There are other ways to use the macro feature as well, depending on the player's needs.
DC Worlds Collide is an idle game, which means most of the commands already have auto-functions. However, the AIs are often unreliable and can potentially mess up a dungeon run, even if you can rearrange the team's positioning and ultimate ability queue. You can also use this function to automatically do the story mode for you if you find it dull. This will allow you to progress through the story without having to manually click through every line of dialogue.
The Controls Editor Function is the final feature that we'd like to feature. This function allows players to assign keyboard inputs onto the screen so that it replicates the touchscreen functions, such as tapping on an ability or switching units. This is particularly helpful if the player doesn't want to play the game on auto-mode, but still wants a quicker and easier way to use their team without having to drag the mouse cursor all over the screen.
There are a lot of commands and functions in DC Worlds Collide. You can create your own personal set of commands or you can use the default sets included when you download this game on BlueStacks. Customizing your own series will allow you to create more inputs that work for all kinds of situations.
It's Time To Save the Universe!
Batman, Superman, Wonder Woman, and many more iconic superheroes await you in DC Worlds Collide. You can collect all the heroes in the game, mixing and matching them to create the perfect team that can work best in every kind of situation. The game also has an action-packed story and riveting animations that will make you wish this was part of the main universe!
The game has a lot of strategizing involved and players even have the option to compete against other players. You have the choice to play this game casually or become competitive by learning about all the intricacies in building the best teams. No matter how you want to play the game, we recommend playing it on BlueStacks so that you have the best experience regardless!