Game Guides
How to Play Divinity Arrival on PC with BlueStacks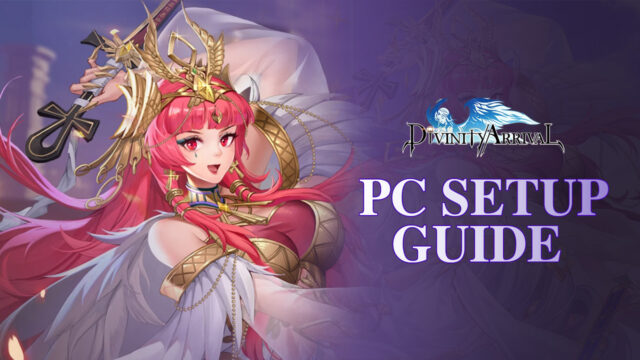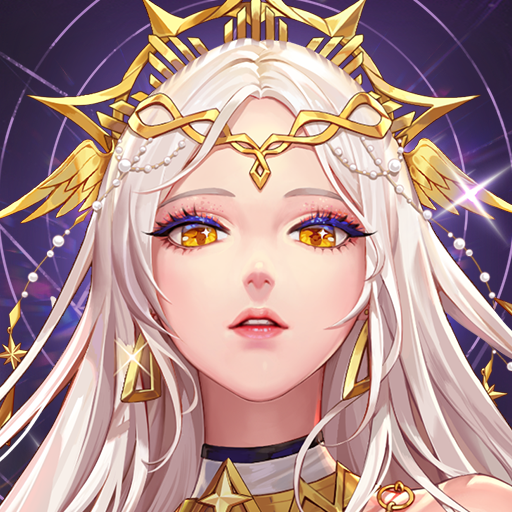 Learn to play Divinity Arrival on PC with BlueStacks so that you can level up your experience. The game has been increasing in popularity among a large playerbase and there is a small group of people competing to be the best in the server. Whether or not you want to join them on their quest to be the top player in Divinity Arrival, BlueStacks definitely has features that will give you the opportunity to get a better perspective on playing any Android game available on the market.
Table of Contents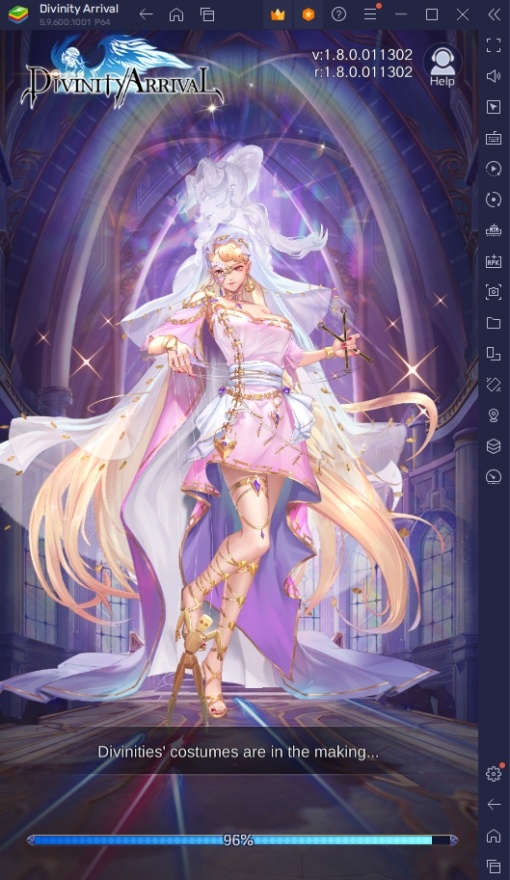 Divinity Arrival is a turn-based anime RPG that features a myriad of unique characters that contribute to the evolving story of the game. The combat system may be more simplistic when compared to a lot of modern RPGs but it definitely delivers when it comes to bringing a colorful world that introduces characters with their own personalities. This is a game that's worth playing both casually and competitively since it rewards the player with a unique sense of achievement.
How To Set Up Divinity Arrival on BlueStacks
BlueStacks is the ultimate way to play most Android games on the market since it has been specifically developed to give mobile gamers who have had a lot of frustrating experiences playing on a limited device, such as a mobile phone, more ways to make their gameplay more accessible. There are a lot of benefits when playing Divinity Arrival on your PC and it's extremely easy to set this game up on the World's number 1 Android emulator.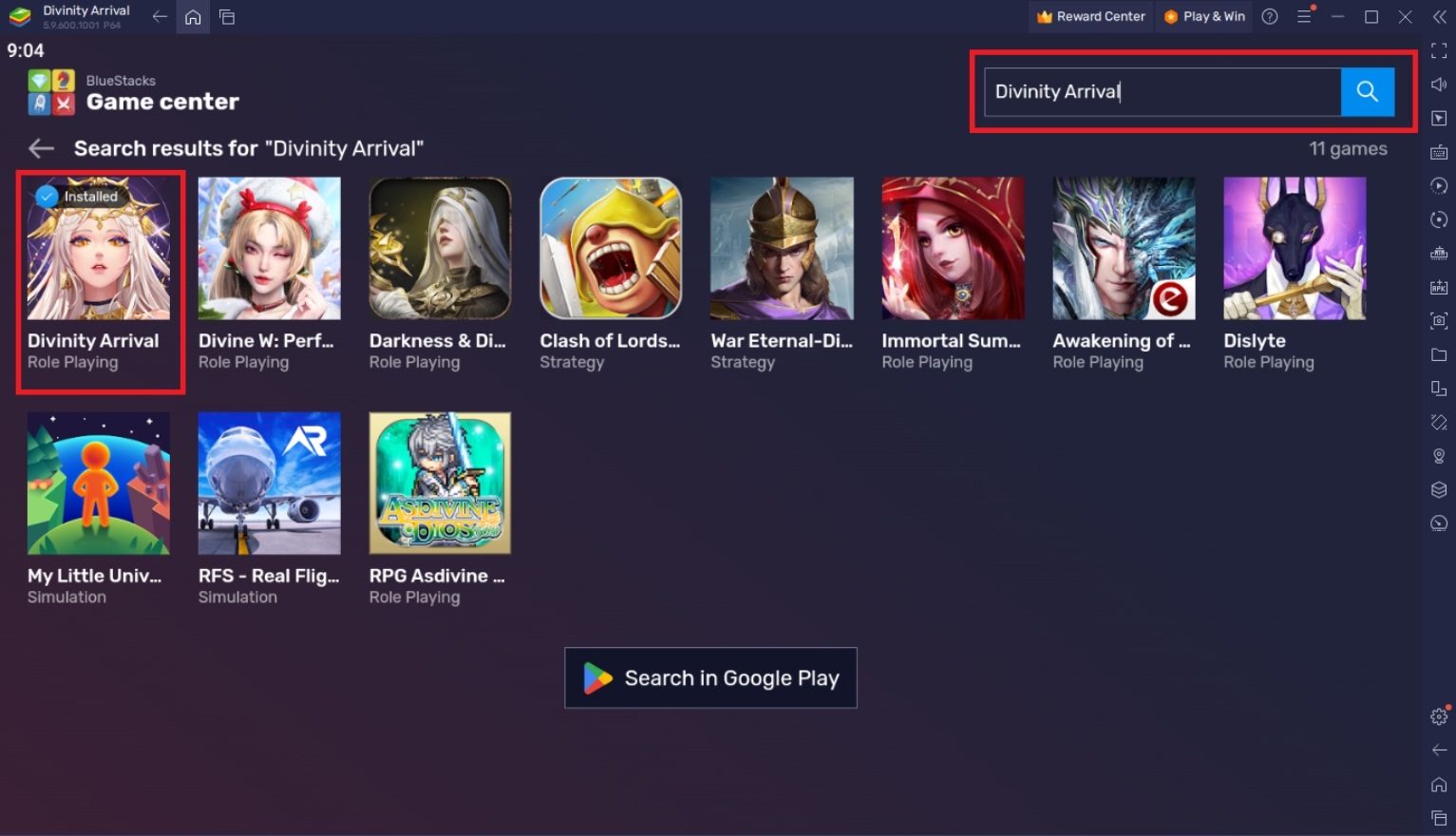 To install Divinity Arrival on your computer, please follow these easy steps:
On the BlueStacks website, search "Divinity Arrival" and click on the relevant result.
Click on the "Play Divinity Arrival on PC" link on the top left.
Download and Install the BlueStacks App player on your PC.
Click on the "Divinity Arrival" icon at the bottom in the app player.
Complete the Google Sign-in to install the game.
Click the Divinity Arrival icon on the home screen to start playing.
Useful Features When Playing Divinity Arrival
Divinity Arrival might be meant to be played on mobile devices but you'd be surprised how great they run when you try it out on your PC. BlueStacks is known for being the best application to run all of your favorite Android games as it provides the opportunity to take advantage of some advanced features that are not readily available when playing on a mobile device.
The BlueStacks Multi-Instance Function is a feature that allows players to open two or more instances simultaneously. This is designed to allow games that have idle features or auto-play functions to be played simultaneously on multiple instances of BlueStacks. This means that you never have to choose which game you want to play because you can always have all of them open on the same device. The equivalent of doing this on your phone is using the split screen function or simply opening the app on another phone.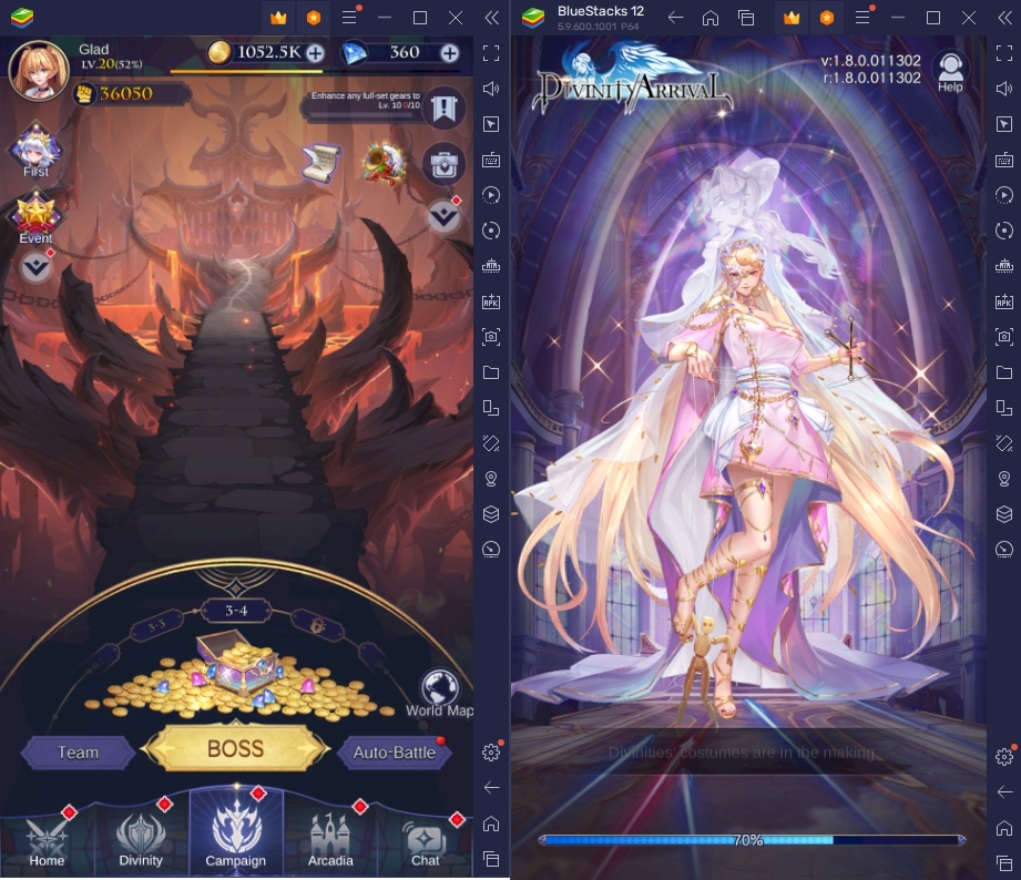 Divinity Arrival isn't a game that players play for hours at a time because of its action-packed gameplay. In fact, this game has a lot of idle features that can boring quickly. Instead of focusing all your attention on a single instance of this game, you can try to manage multiple instances of Divinity Arrival at the same time or simply open up another game to maximize your precious game time without having to choose which titles you want to play for now.
The BlueStacks Macro Feature is a great way to save time and enjoy the game more by cutting down on the parts of the gameplay that make us want to pull our hair off our heads. This feature allows players to create custom auto-play commands by recording a series of commands that a player starts to input and making it available to be replayed at a later time. Simply press the record button and play the game as you normally would and you'll have a macro readily available for your game.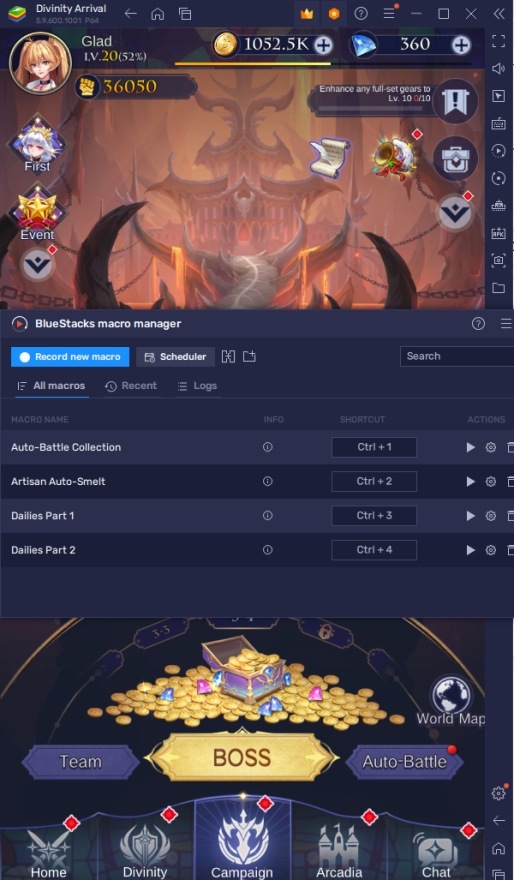 Divinity Arrival makes full use of the macro feature because you'll be facing a lot of gameplay features that might seem like a hassle to do all the time. There are already a lot of auto-play and idle features in this title but there's really no harm in creating macros to cut down on some more work. Don't be afraid of feeling like you're taking away the enjoyable parts of the game by creating macros because there will still be a lot of fun stuff to do without the need to suffer through some of the more tedious parts of the game.
The Eco Mode is your standard power-saving function that allows your PC more breathing room to do more tasks by minimizing the performance costs of power-hungry games. This feature has a simple function but it is very important for every application to have a power-saving mode as games become more complex and require better hardware to run their titles smoothly. Otherwise, you might experience your PC start to experience lag issues or overheat from the applications it is trying to run simultaneously.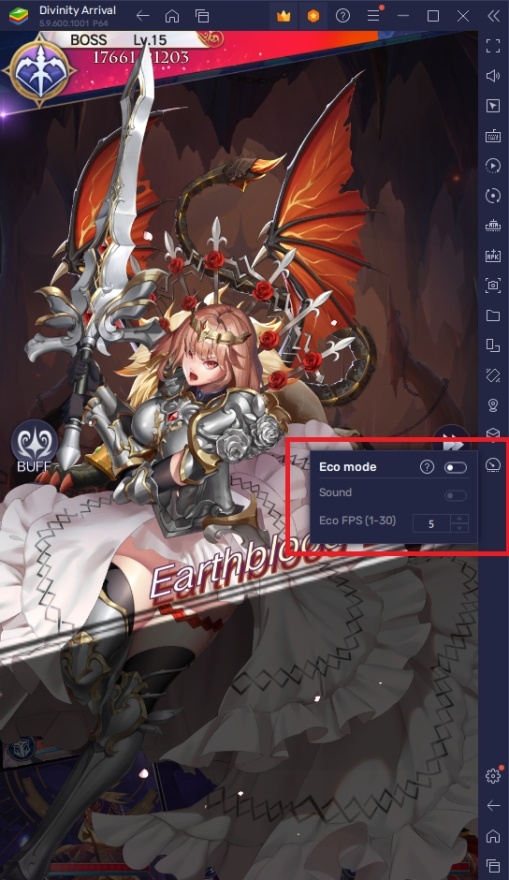 Divinity Arrival doesn't really require a lot of performance from your PC but if you have multiple applications open aside from your BlueStacks instances, you might start experiencing your PC slowing down a bit. In this case, it's a good idea to use the eco mode to help your PC get more room to run other applications that you need.
Overcome Powerful Enemies in Divinity Arrival!
Divinity Arrival tests your ability to assemble a powerful team that will allow you to defeat even the most difficult enemies in the game. There are many characters to choose from and it's up to you to power up the units that fate gives you to help you on your grand adventure through a new fantasy world.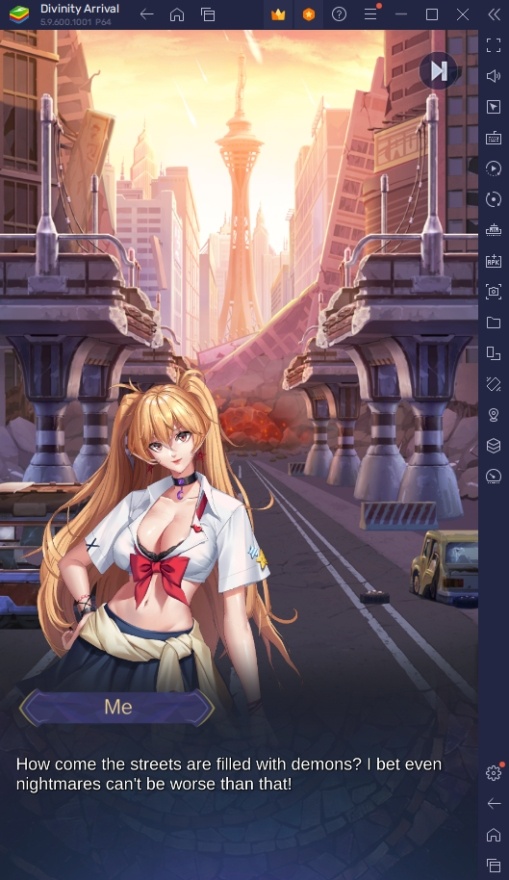 The game uses many new gameplay mechanics that you can find in modern mobile titles today. A lot of new players may get easily confused by these mechanics but BlueStacks will help you overcome all of these challenges together by putting up some guides that you'll want to follow if you want to stand at the top of the competition!