Game Guides
How to Win in Dragon Trail: Hunter World on PC Using Our BlueStacks Tools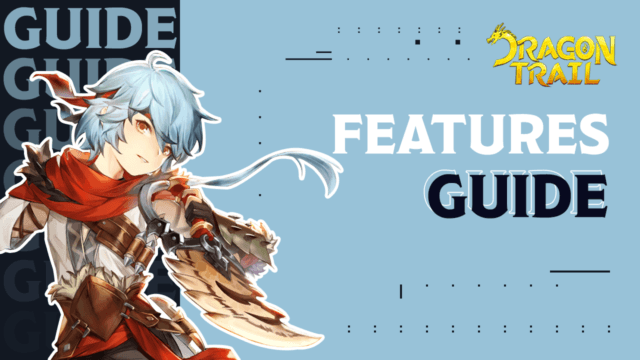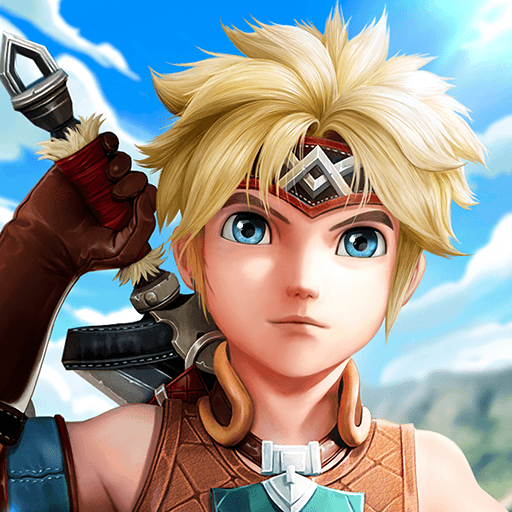 Back in our PC setup guide for Dragon Trail: Hunter World, we wrote not only about how to install and play this game on your computer, but also about all the tools and features that our Android player has in stock for you, all of which are designed to give you a leg up in any mobile game. On this occasion, however, we basically only named the features that can help to improve your experience with this game, without delving into details. Fortunately, we'll be going a bit deeper in this article by not only talking about some of the more useful tools for this game, but also about how to set them up and use them correctly.
Let's begin!
Master the Battlefield With Superior Keyboard and Mouse Controls
Games like Dragon Trail often give us tons of automation features to make it easier for a wide audience to enjoy them without having to invest too much time and effort into the gameplay. For this reason, these games are ideal for playing on-the-go—you can just whip out your phone, turn on auto-play for the few minutes of downtime that you might have, and then put it away for the next time you get the chance to play.
However, the fact that Dragon Trail has an auto-combat and questing system doesn't mean that you can't play it manually. In fact, when it comes to fighting against the tougher enemies, you'll definitely want to take manual control, particularly since the AI is not very smart and will struggle to avoid enemy attacks, as well as to use your skills effectively. In other words, if you want to do things right, you'll have to do them yourself.
Luckily, with the BlueStacks Keymapping Tool, you can get the best controls when playing Dragon Trail: Hunter World on PC. This feature lets you create customizable control schemes using your mouse and keyboard, so that you can get the best controls when running around the battlefield.
To use the Keymapping Tool, you simply need to press Ctrl + Shift + A while in-game, which will bring up the Advanced Editor screen. In this screen, you can view and modify your current bindings, or even add new ones by dragging and dropping them from the panel on the right to wherever you need them on the screen.
Once you're done modifying your controls, remember to click on "Save changes" on the bottom. Afterward, you'll be free to enjoy Dragon Trail using your mouse and keyboard, as if it were an actual PC game.
Game on Multiple Instances to Play Something Else While Your Character Grinds
If anything is for certain in Dragon Trail, it's that you'll be spending a lot of time running around the world in auto-quest mode, effectively letting your character play the game for you while you sit back and watch. However, if you're playing on BlueStacks, you don't even have to sit through the tedium of watching your character grind—you could simply minimize the emulator and do something else on your PC in the meantime!
However, if you're like us and love to play all sorts of mobile games, you can use the BlueStacks Instance Manager to create multiple instances of our emulator and then use them to access several different games at the same time. In this sense, while your character grinds in Dragon Trail, you could be checking up on your town in Rise of Kingdom, or maybe even winning some chicken dinners in PUBG Mobile.
Accessing the Instance Manager is easy: You simply need to press Ctrl + Shift + 8 while on BlueStacks, which will open the instance list. In this panel,. You can find all your created instances, from which you can run or close them, as well as edit their settings and even delete them. Similarly, by clicking on the "+ Instance" button on the lower right, you can create as many instances as your PC can handle, keeping in mind that each one requires additional CPU and RAM to run.
Once you have at least two instances running, you can install and play Dragon Trail: Hunter World with auto-questing activated, and also enjoy any other of your favorite games on the other instance at the same time.
Automate the Most Repetitive Aspects With a Few Macros
As mentioned before, a great chunk of your time in Dragon Trail will be spent doing repetitive daily tasks and other similar missions. And while the auto-questing system can do a relatively good job completing them, it's not efficient nor fast at all. However, with the BlueStacks Macro Recorder, you can create your own macros that will let you automate some of the most tedious tasks quickly and efficiently.
To use the recorder, you simply need to press Ctrl + Shift + 7 to bring up the macro panel. Afterward, you can click on the "Record new macro" button, and then perform the task that you wish to automate in the game. Once you're done, you can stop the recorder, give your macro a name and keybinding, and then use it to automate that same task on every future occasion. In this sense, you can complete all these daily repetitive tasks with the press of a button.
BlueStacks gives you all the tools and features that you might ever need to elevate your gameplay experience above what even the most expensive flagship phones could provide. Check it out for yourself and let us know your thoughts in the comments below!