Game Guides
How To Play Dungeon & Heroes 3D RPG On PC: The BlueStacks Setup Guide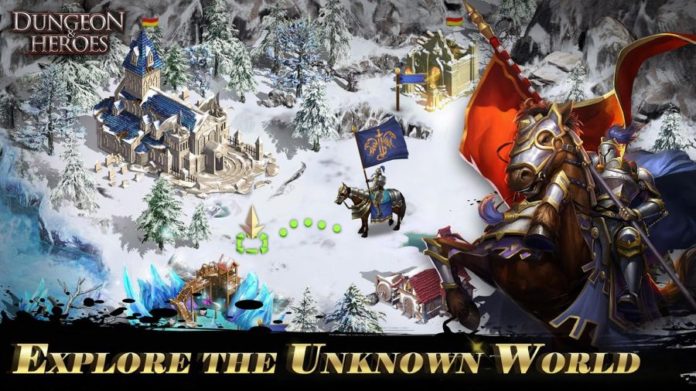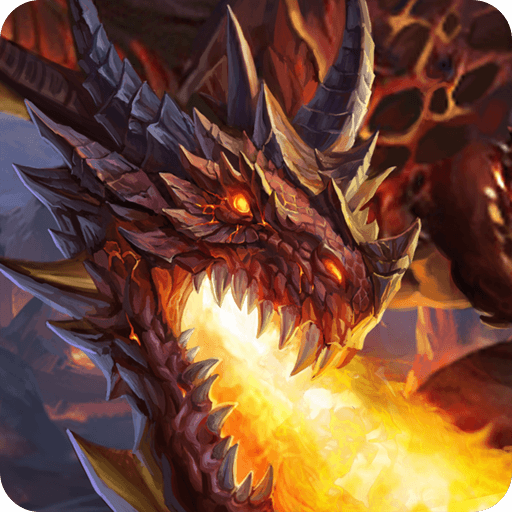 Dungeon & Heroes 3D RPG combines different game mechanics and invites you on an unforgettable journey, as we mentioned in our review. But before embarking on an adventure that contains long-lost treasures, mighty kingdoms, and big dragons, you need to install the game and configure it first. And since you will be playing on BlueStacks, there are a couple of ways to make your adventure easier, such as making infinite summons. Well, you can find information about how to do all of these and more below: Read the article, install the game, and let's fight together!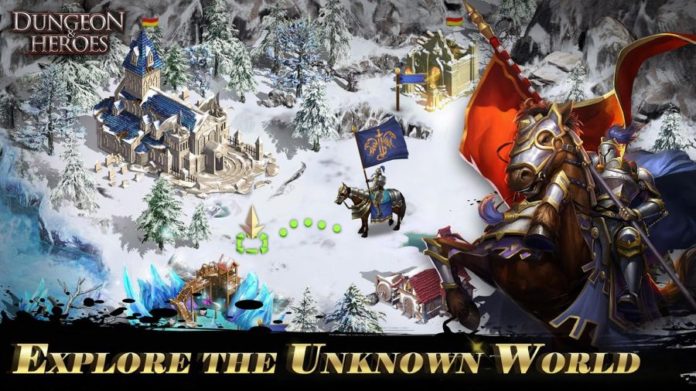 How To Install Dungeon & Heroes 3D RPG On PC Using BlueStacks
There is no need to search for the Dungeon & Heroes 3D RPG APK file – everything you need is already in BlueStacks. If you already have BlueStacks installed, just search for the app and download it. If you need to install BlueStacks just visit the Download Page. That's it: BlueStacks will automatically download Dungeon and Heroes 3D RPG and install it. And once the game is ready to play, you will get a notification. Click the game icon to start your adventure.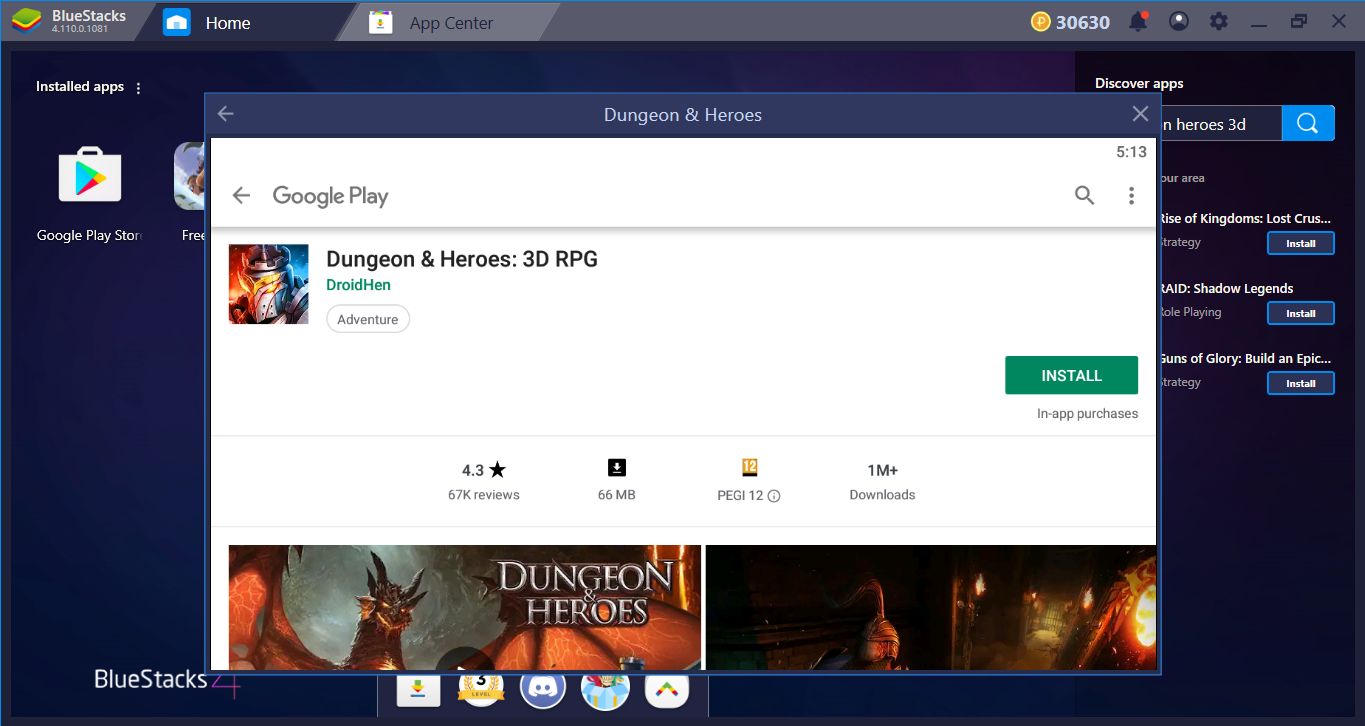 Only 65 MB big – this will be a short download.

This means Dungeon & Heroes 3D RPG is ready to play. After launching the game for the first time, it will download an update file, which is approximately 500 MB big.
Configuring Dungeon & Heroes 3D RPG Controls
BlueStacks offers you a control scheme based on your mouse by default, and to be honest, this is the only control tool you need. Yes, the name of the game contains "3D" but this may be a little misleading: Everything in Dungeon and Heroes 3D RPG happens on dynamic but 2D backgrounds. So, basically, you can activate every function and feature by "clicking" only. However, it is still possible to assign keyboard keys to menu buttons, which will give you lots of shortcuts. You can do this by using the "repeated tap" feature, which can be launched from the "Advanced Game Controls" menu.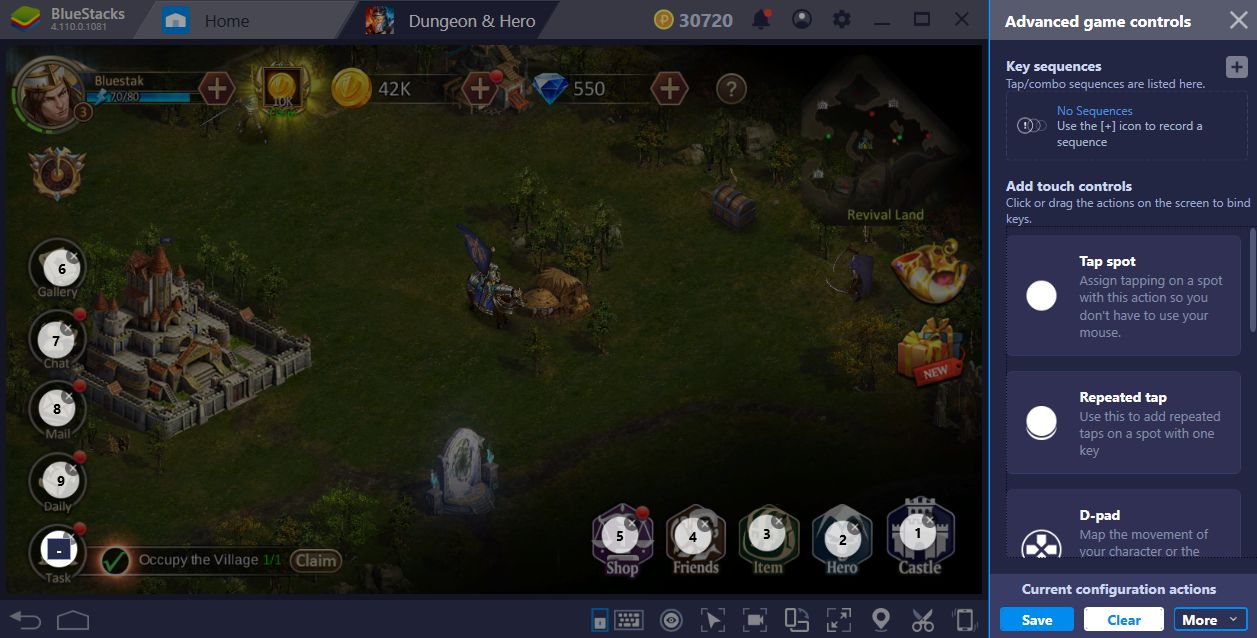 This is the main game screen – we dragged tap spots on top of every button and assigned a key.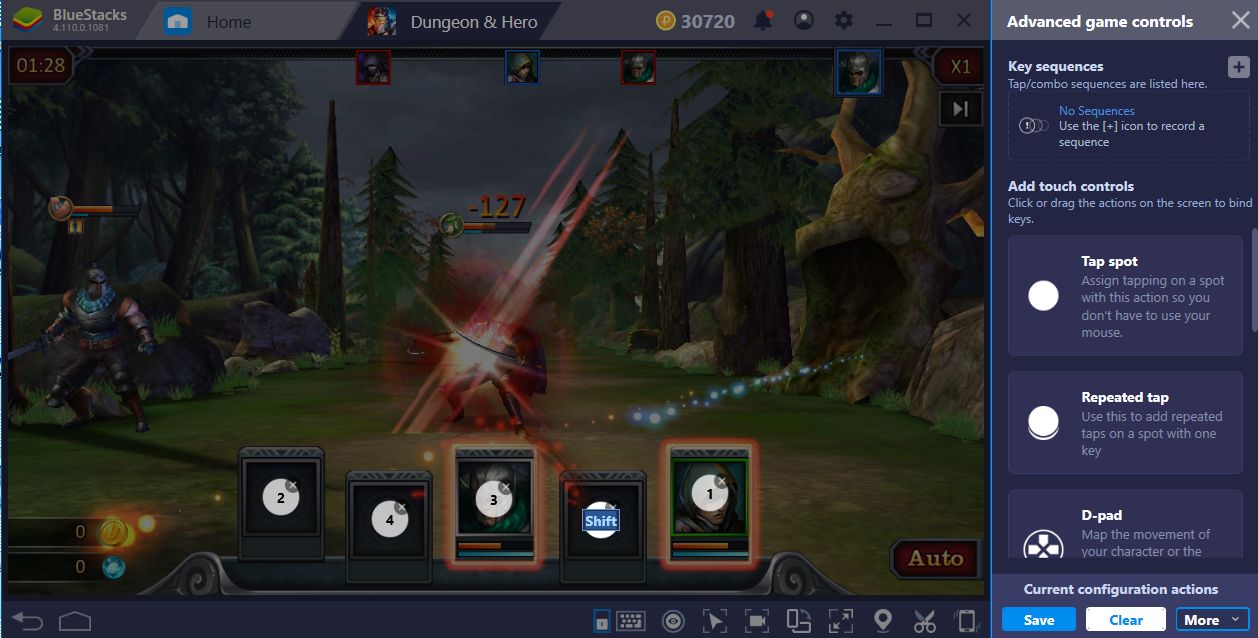 And this is the battle screen. We did the same thing in here too, and clicking the assigned keys will activate the related functions from now on.
Making Infinite Dungeon & Heroes 3D RPG Rerolls
Like all other games that contain gacha mechanics, Dungeon & Heroes 3D RPG also allows you to make a summon for free at the beginning. This is the main way of adding new units to your army and the results are completely random. Which means there is a big chance that you won't like the results of your first free summon. No worries – with the Multi-Instance feature of BlueStacks, you can repeat this process and reroll as long as you want.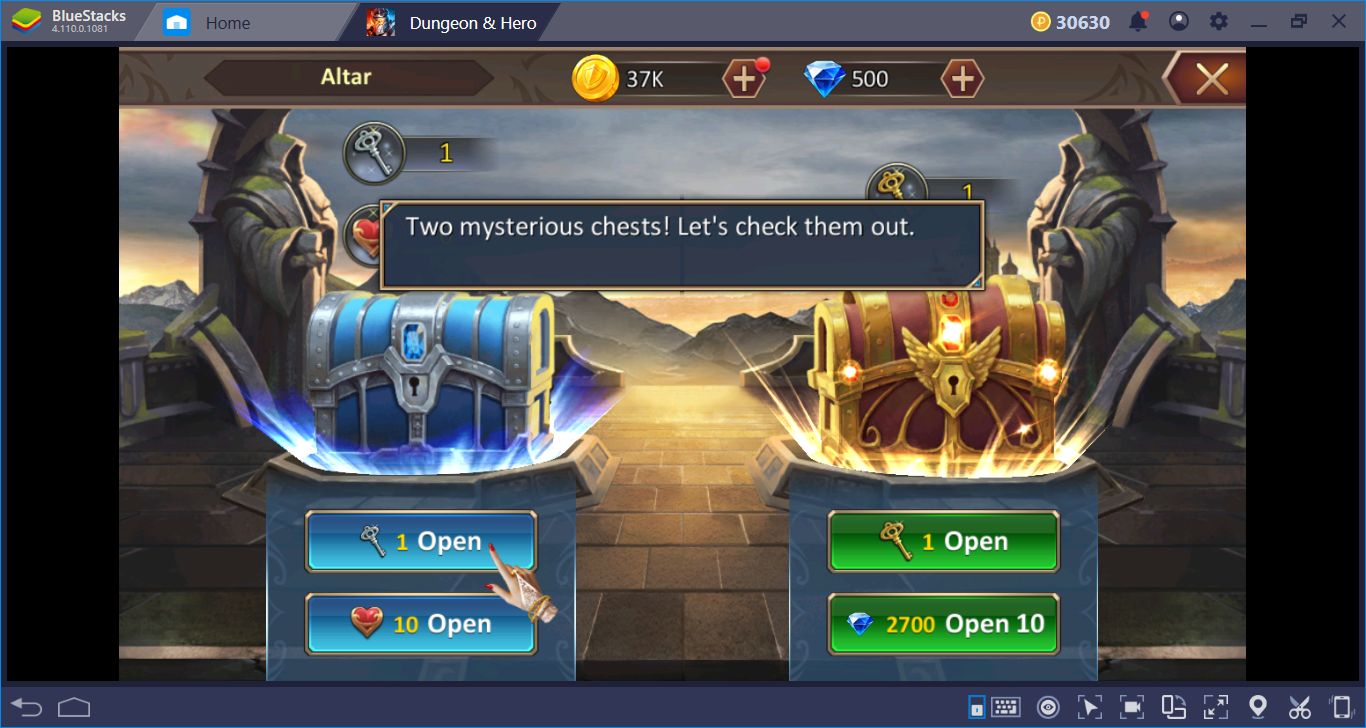 Yes, let's check these chests out. They are free after all and maybe we get good results.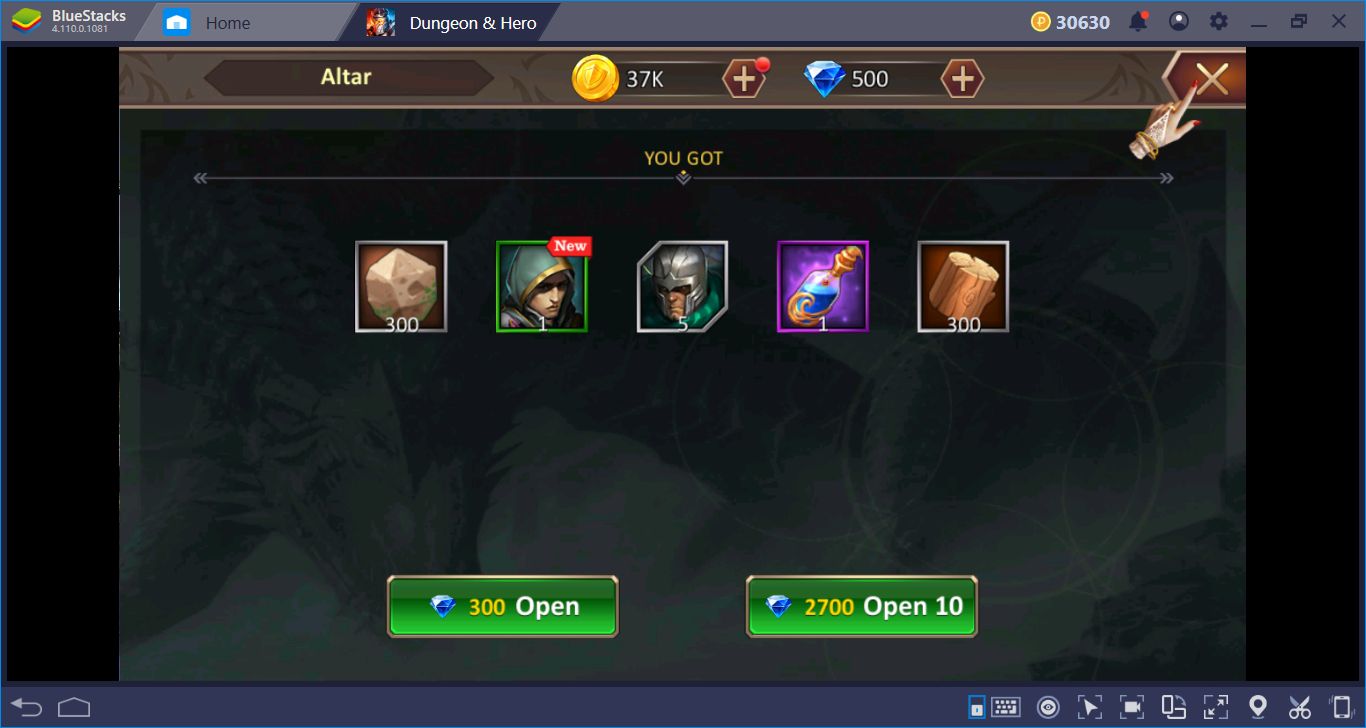 Well, we did not get good results. And yes, we were expecting that. No problem – we will just make another one.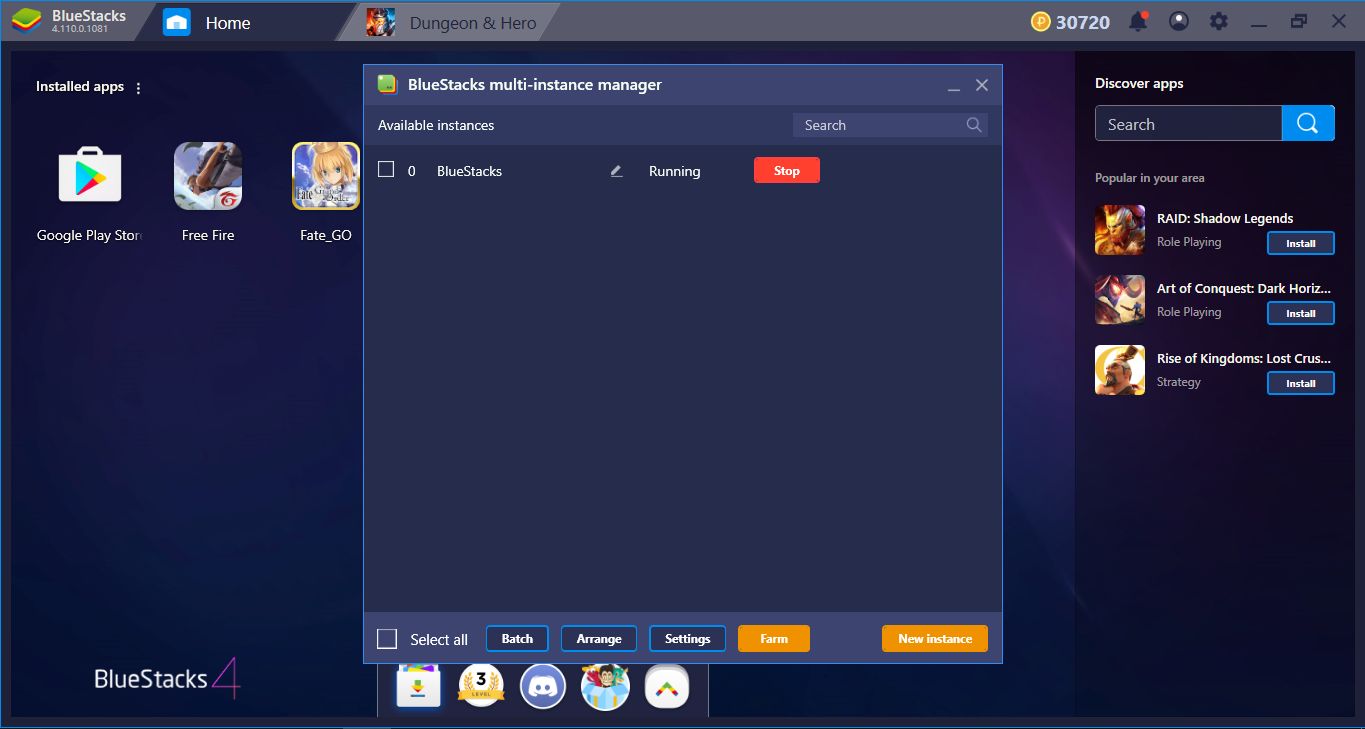 From this screen, you can create as many instances as you want and repeat the first free summon infinitely. You can continue playing with the instance that has the best results.
That's all you need to know: You ready to play Dungeon & Heroes 3D RPG on BlueStacks now. Continue by reading our review if you haven't done so already, and take a look at our other guides too: We liked Dungeon & Heroes 3D RPG very much and prepared a guide for its almost every feature. We can build our kingdom together and fight against big bad dragons as medieval-buddies: See you in the game!