Game Guides
Dungeon & Heroes 3D RPG Heroes Guide: Everything You Need To Know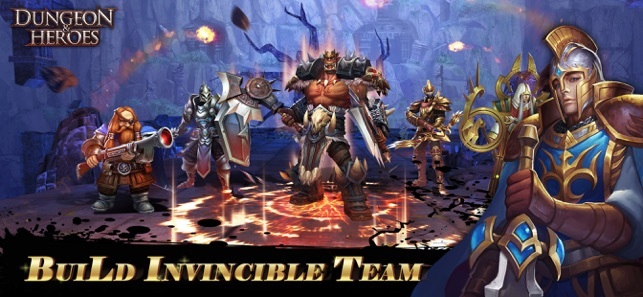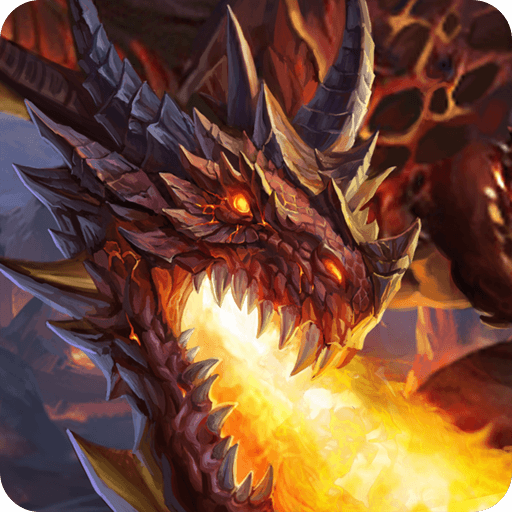 Dungeon& Heroes 3D RPG contains a little bit of everything: Turn-based combat, HOMM style world roaming, city management, gacha mechanics, hero management… We explained these mechanics in our other guides, (link to any other DH guide) with one exception: heroes. And this is exactly what we are going to do in this article: In order to save this world, you need to gather a strong army and carefully pick each of your units. Everything you need to know about this will be explained below – say hello to your mighty army, milord.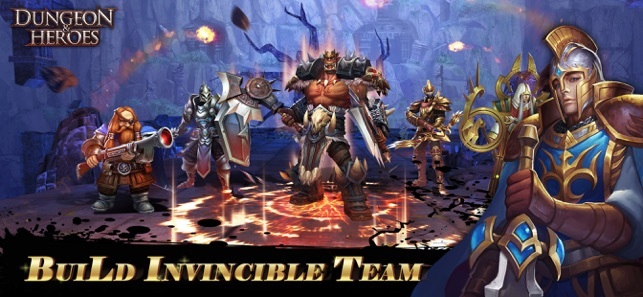 Hero Archetypes & Creating The Best Party
Let's start by answering the obvious question: Which heroes should you look out for? Which ones are better to collect? Well, Dungeon & Heroes 3D RPG uses gacha mechanics, but it is still different than traditional gacha games: You don't need to search for the "best" heroes until you hit the end game phase. Any character can serve you well as long as you know how to use it.
At the beginning of the game, you will get four different heroes: priest, night blade, gladiator, and defender. They don't have a name and this is not necessary – their archetypes will tell you everything you need to know. Priests are healers, night blade and gladiators are melee damage dealers, and the defenders are tanks. Your party can host up to 5 members and as long as you use this setup, you will be fine until level 50. The fifth member can be of any archetype: You can add another damage dealer or tank, depending on how challenging the battle is.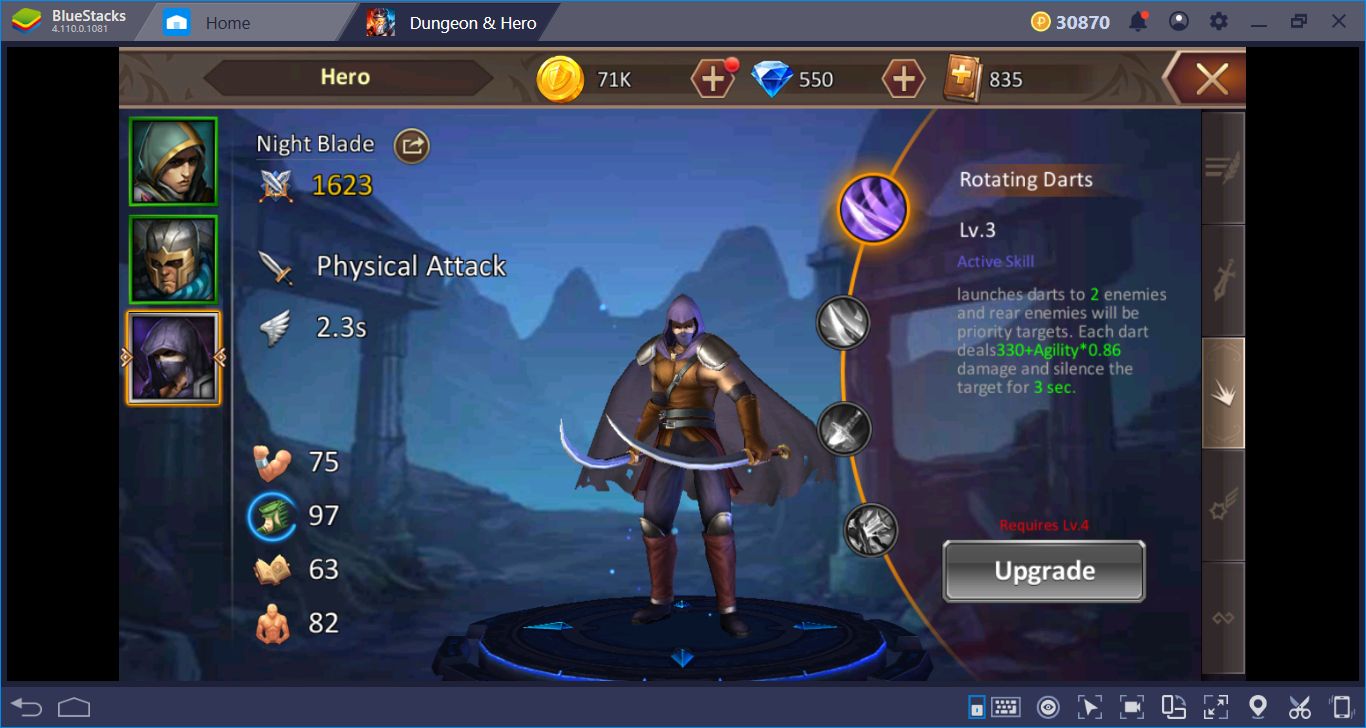 Note that once you reach the end game phase (after level 50), you will start to use "named" heroes in your party but with an exception: the priest. You can switch the gladiator with a named tank, prefer to use other damage dealers but the priests will always be with you. They are excellent healers and their shards should always be preserved. This means the priests will be upgraded first and they will always get the best loot. For the other roles, we recommend looking for the following heroes once you reach the end game phase:
Rock Giant
Probably the best tank for end-game events. He has very high defense points and AOE taunt, which means he is capable of protecting the entire party easily.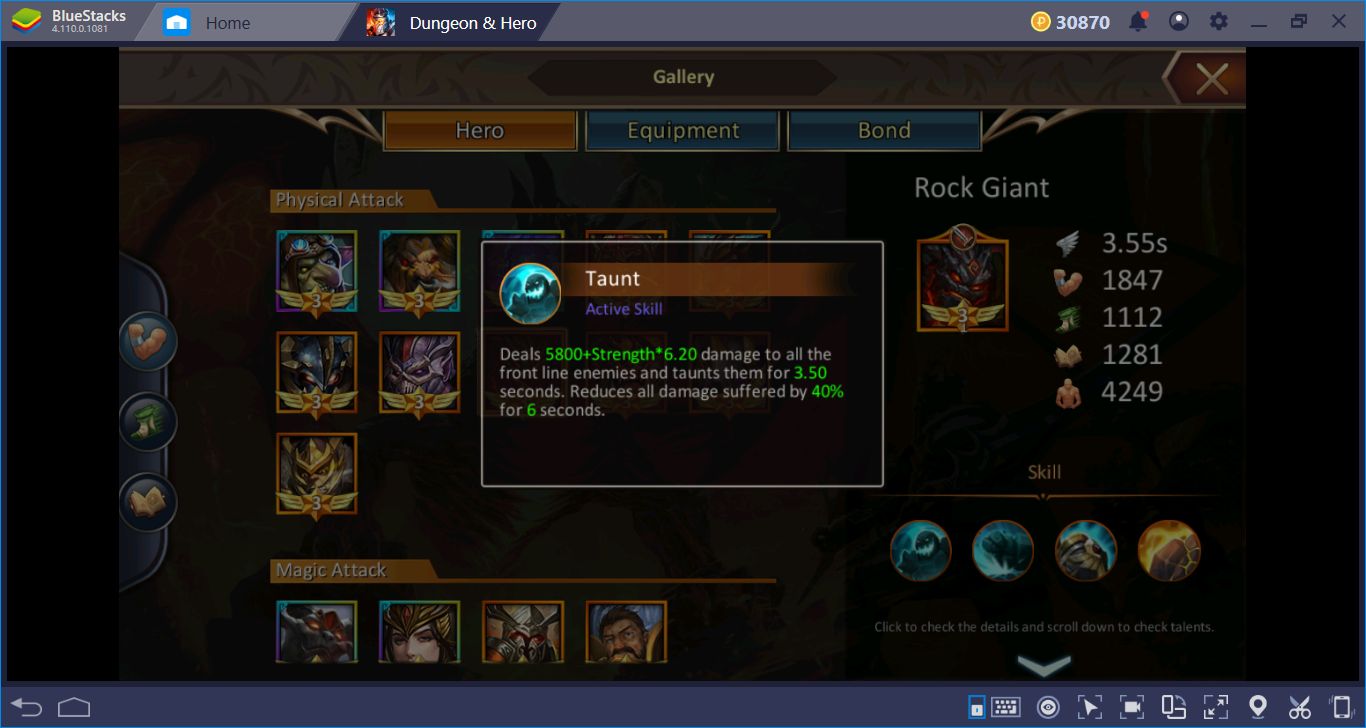 Nekros
AOE damage dealer – probably the best one in the game. More importantly, he has lots of debuffs, which will decrease the defense of the enemies and cripple them.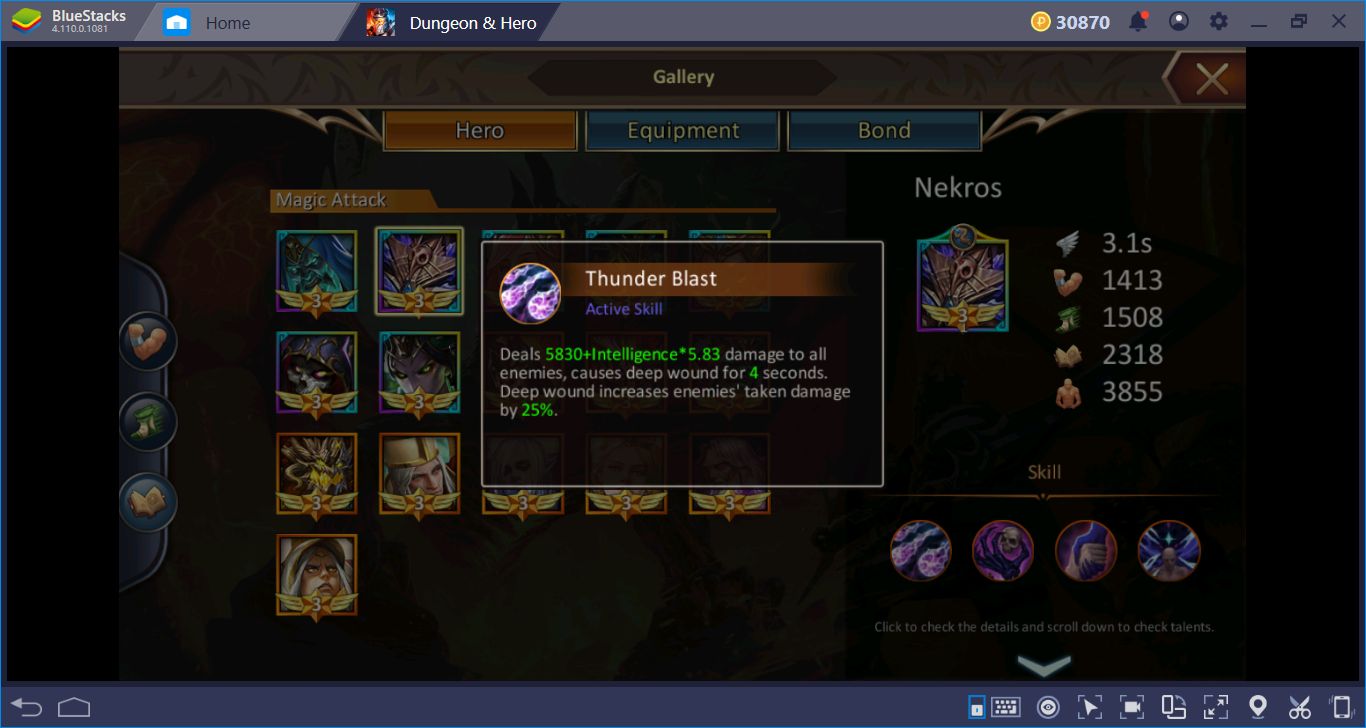 Bishop
Half damage-dealer, half priest. He has lots of buffs and shields that will protect your party members. He can be used as a backup healer and a backup damage dealer, offering the best of both worlds.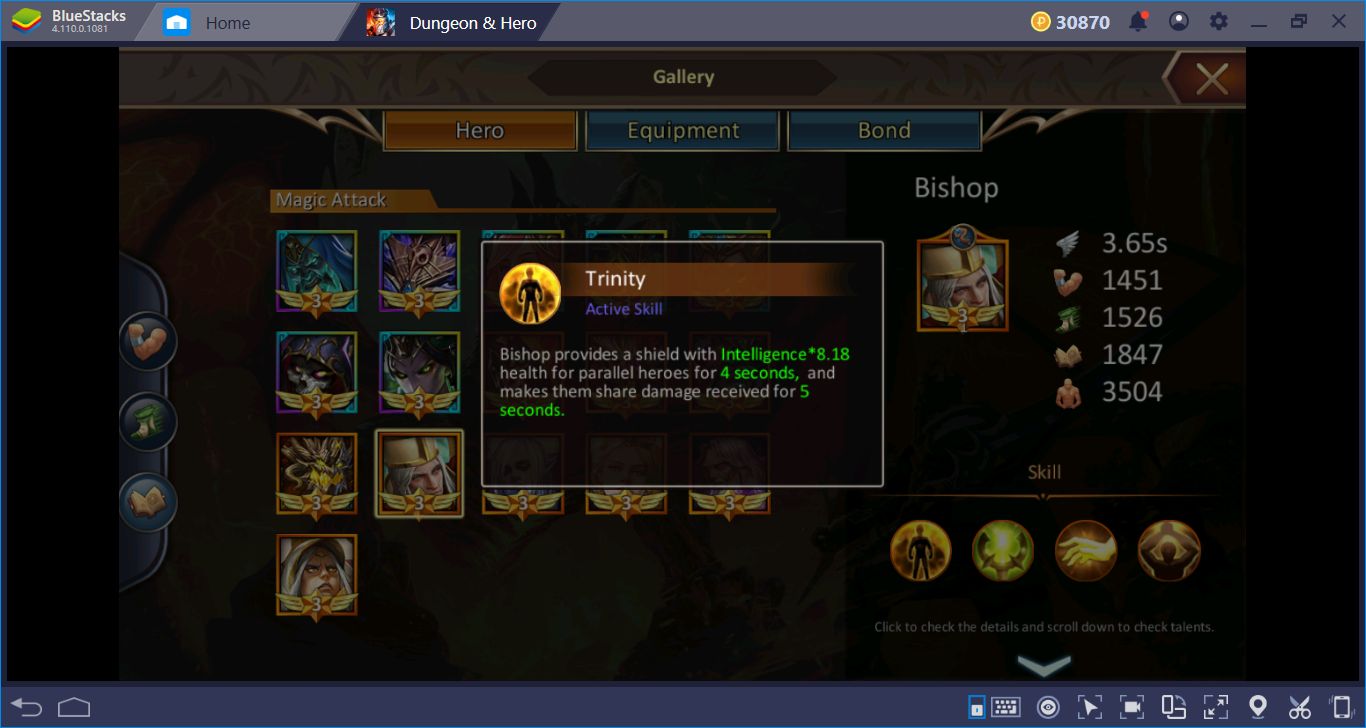 So, how to get legendary heroes of Dungeon & Heroes 3D RPG? When and how can you obtain these heroes?
Getting Legendary Heroes In Dungeon & Heroes 3D RPG
There are two main ways of getting new heroes: The first one is collecting their shards. Completing the main quests (and weekly ones) will award you shards, and by collecting enough of them, you can summon a "complete" hero. This method is effective for collecting "normal" heroes: Almost every quest in the game will award you enough shards to summon them. It is even possible to obtain a legendary hero with this method, but it will take too long time. The easiest way of getting legendary heroes is to summon them, by using golden chests.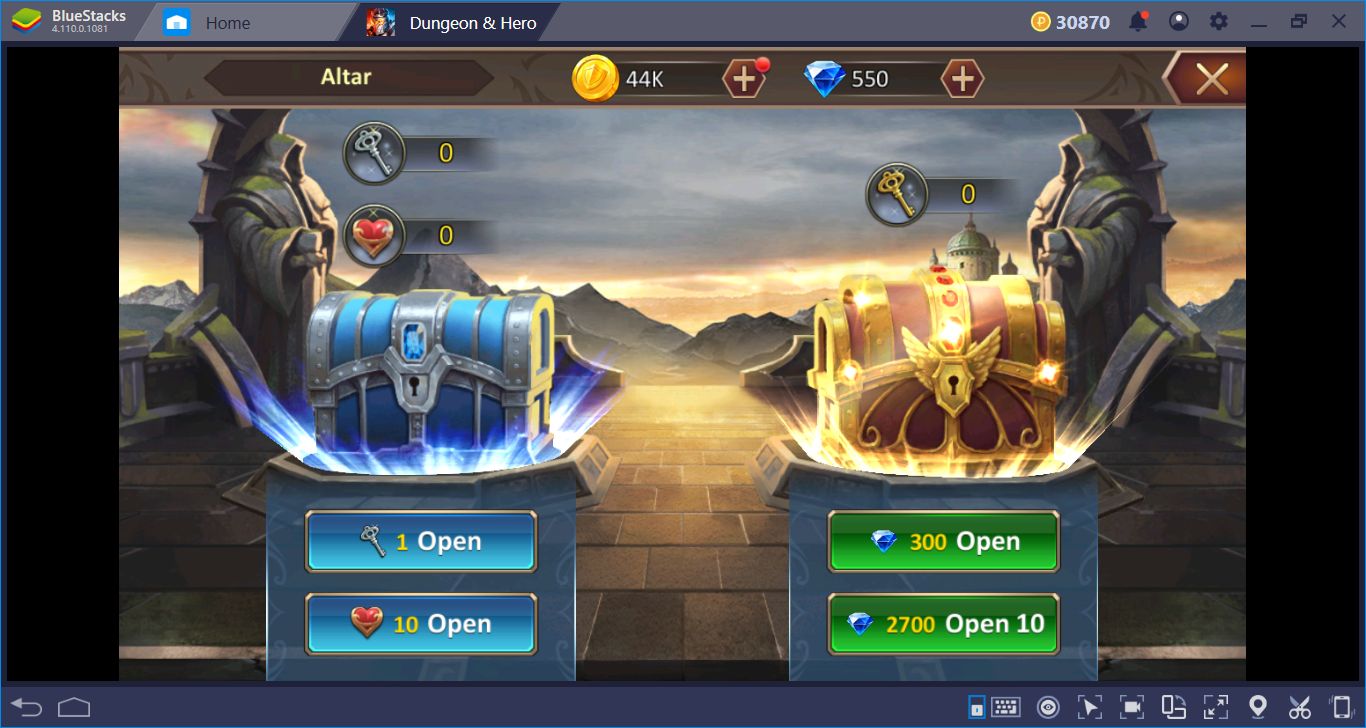 The chest on the left side is for normal heroes. The chest on the right side is "golden" and can award legendary heroes. You can obtain golden keys from main story quests, events, or simply purchase them.
However, once again, there is no need to pursue legendary heroes until you reach level 50. The normal ones we listed above will be more than enough until then – just keep upgrading them and their skills. There are even end-game team setups that contain only regular heroes: Unless you are playing this game on a competitive level, there is no need to collect each and every legendary character. Dungeon & Heroes 3D RPG allows you to play at your own pace and does not force you to purchase anything, which is a big plus. And to make your job easier, you can read our other guides about the game – they contain lots of useful information. Let's meet on the battlefield and good luck to us both!