Game Guides
Best Tips And Tricks For Dungeon & Heroes 3D RPG: Conquer The World Easily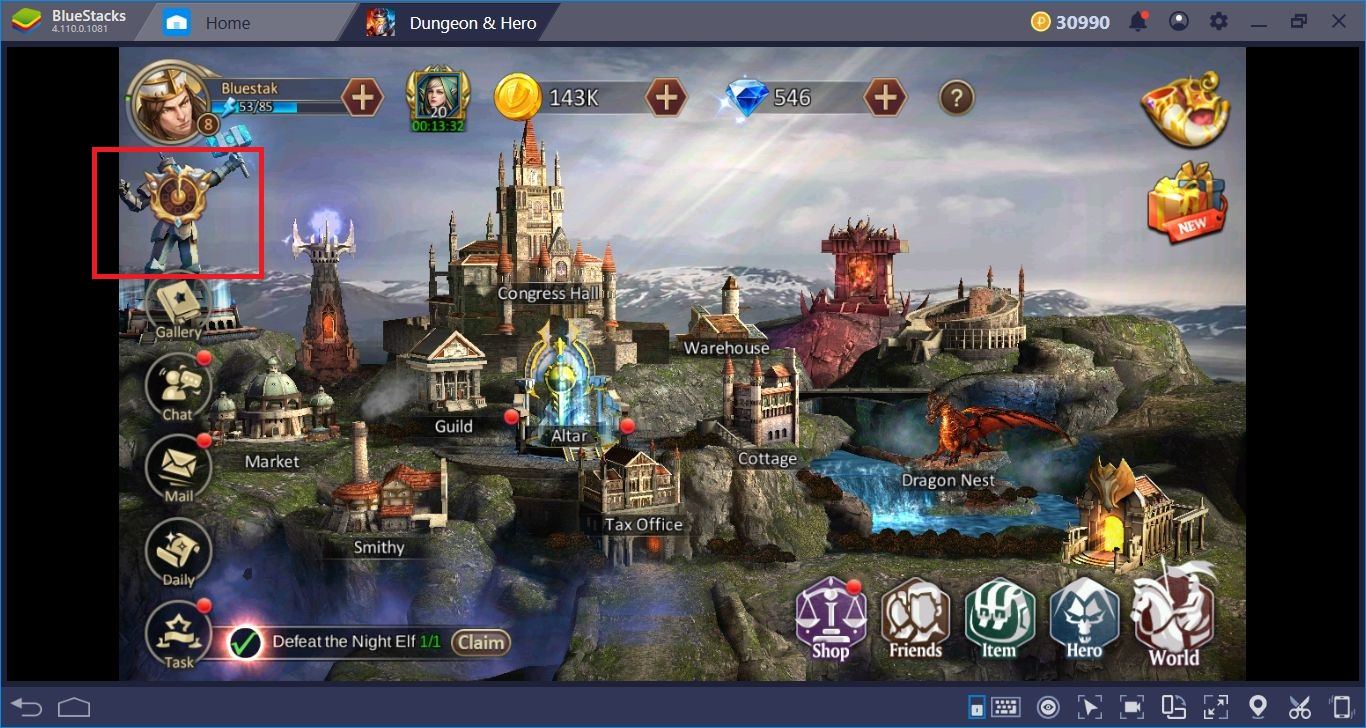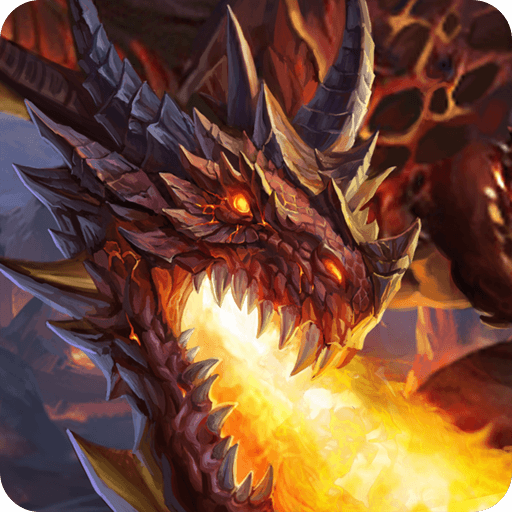 Dungeon & Heroes 3D RPG combines many different elements and requires you to learn each and every one of them in detail. But this will take quite long and we have a world to save, so it is ok to use some "shortcuts". There are many tricks you can use to make your job easier, and we will list the most useful ones below. Saving the world can be easier than you think, milord, if you just follow our recommendations.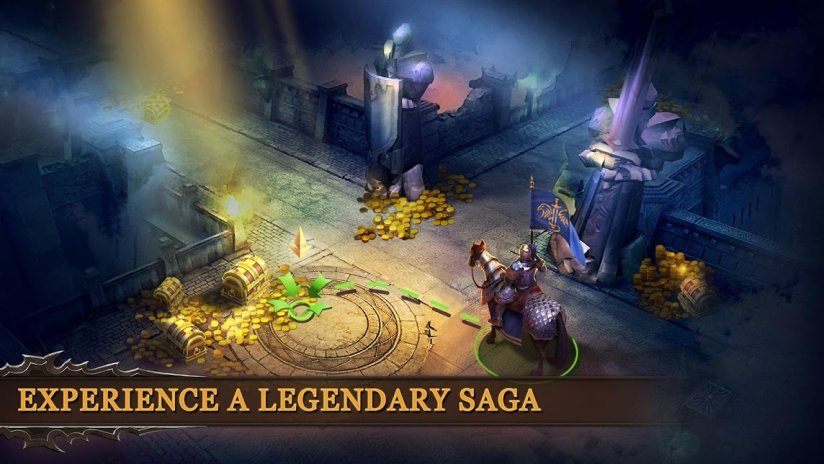 Get Your Golden Key Easily
As we mentioned in our Heroes guide, you need a golden key to unlock the golden chest, which awards you legendary heroes. At the moment, this is the most effective method of getting them. However, golden keys are rare and they are not cheap. Luckily, there is one more way to obtain them: the guild shop.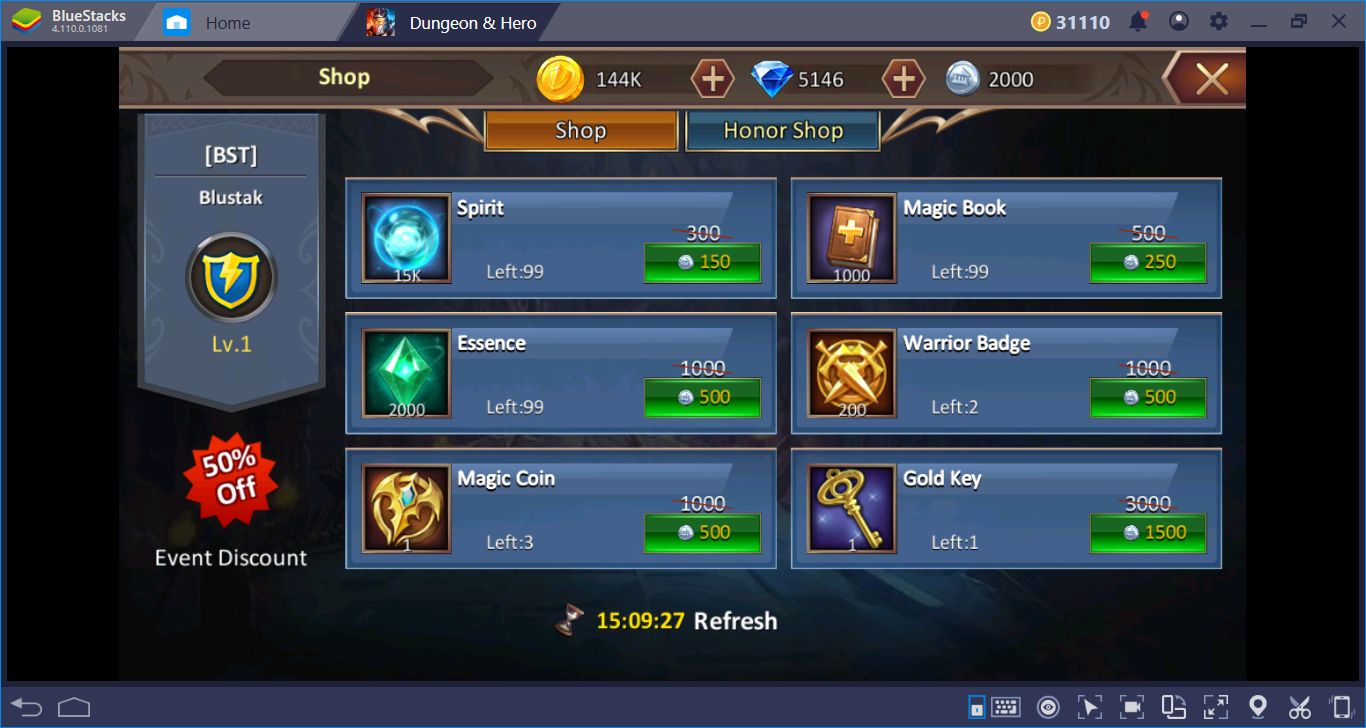 You can also purchase other materials required to upgrade your heroes from here.
When you join a guild, you get access to a special store, which sells golden keys in exchange for guild currency. And this currency is very easy to obtain when compared to others, which gives you the option to make constant summons. So, if you need a golden key, the guild shop should be the first place to look.
Collect Your Taxes
It is easy to forget that you also have a kingdom to take care of. Unlike HOMM; Dungeon & Heroes 3D RPG does not force you to visit the city on a regular basis. However, you should still do so: You have a "tax office" in your kingdom, which keeps giving you free gold. So, every 12 hours, visit your city and collect your "taxes": Gold is used in many upgrades and it is an important currency. Oh, and, by upgrading your Tax Office building, you can increase the gold amount too.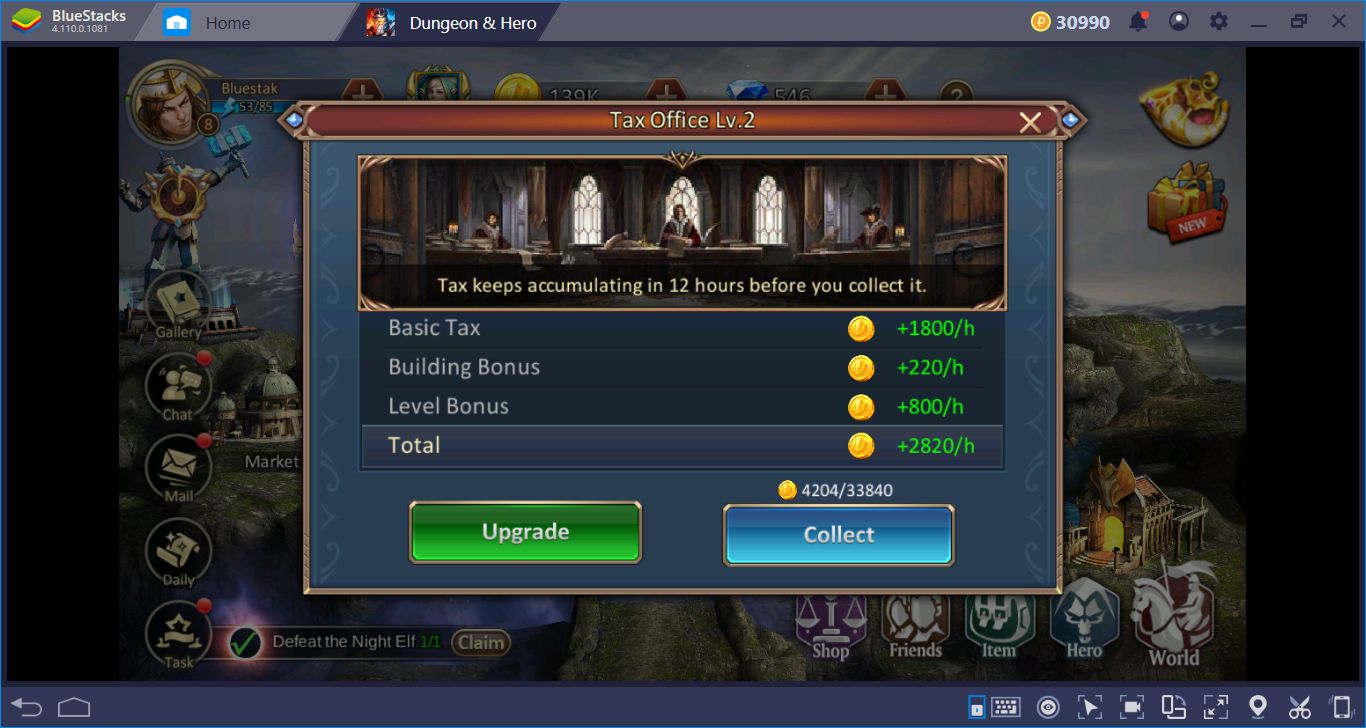 Spin The Wheel Once In A While
Yes, there is even a wheel-of-fortune in Dungeon & Heroes 3D RPG, among many other things. The results are completely random of course, but the wheel contains quite good rewards. You can win the shards of rare heroes with this method or win more gold: In any case, you will be getting a reward. Spinning the wheel costs 100 gems and you can afford to spend that much once in a while. Try your luck!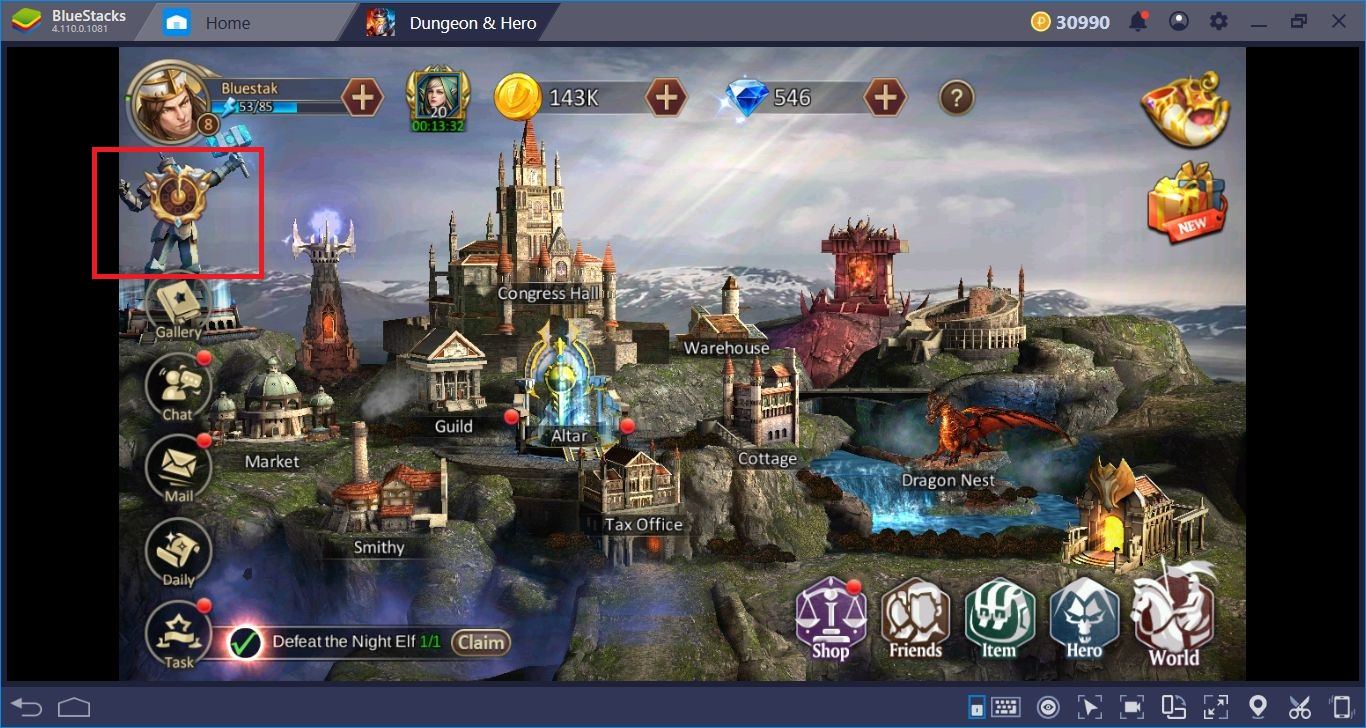 Click here to access the wheel.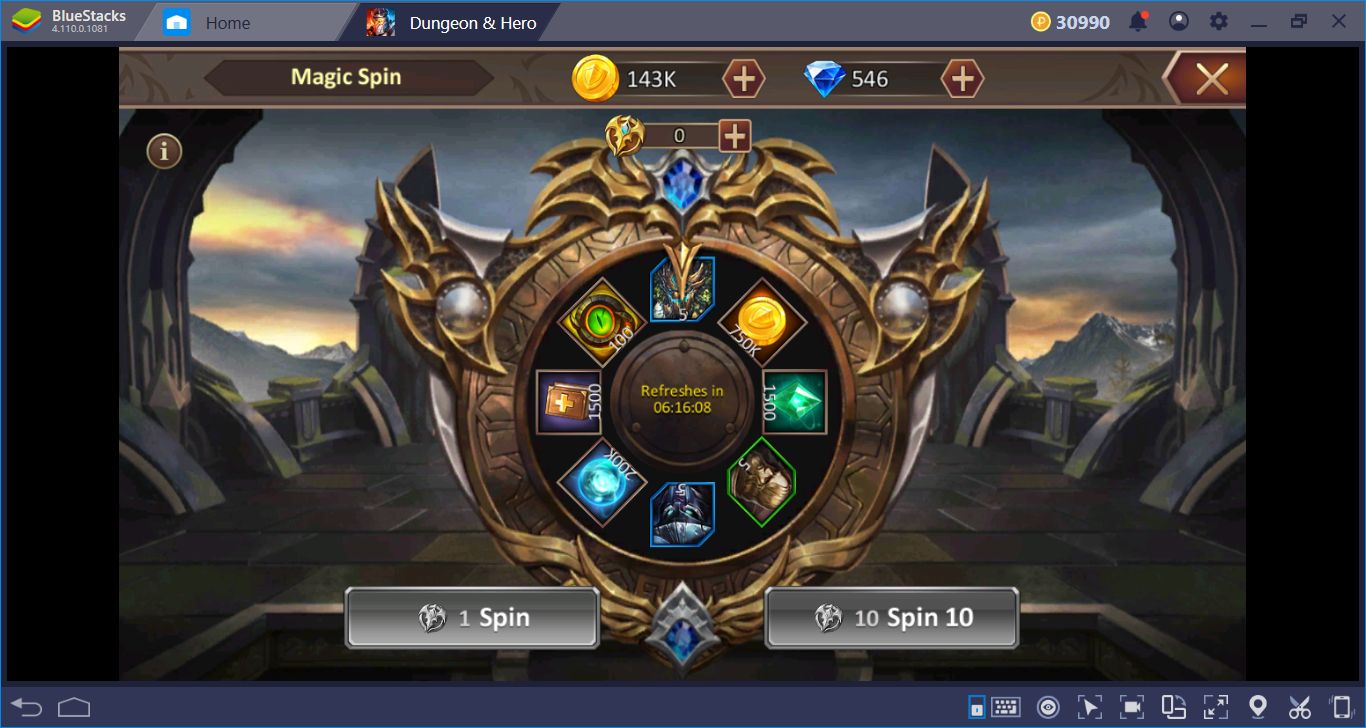 Get 500 Gems For Free
This is a very easy method to obtain 500 gems for free and instantly: Just bind your account to one of the social media platforms. You can choose Facebook or Google – no matter which one you pick, you will get 500 gems instantly upon binding. Plus, you will be able to transfer your progress between devices. So, right after starting the game, complete this operation and get 500 gems: You can use all of them to make legendary summons!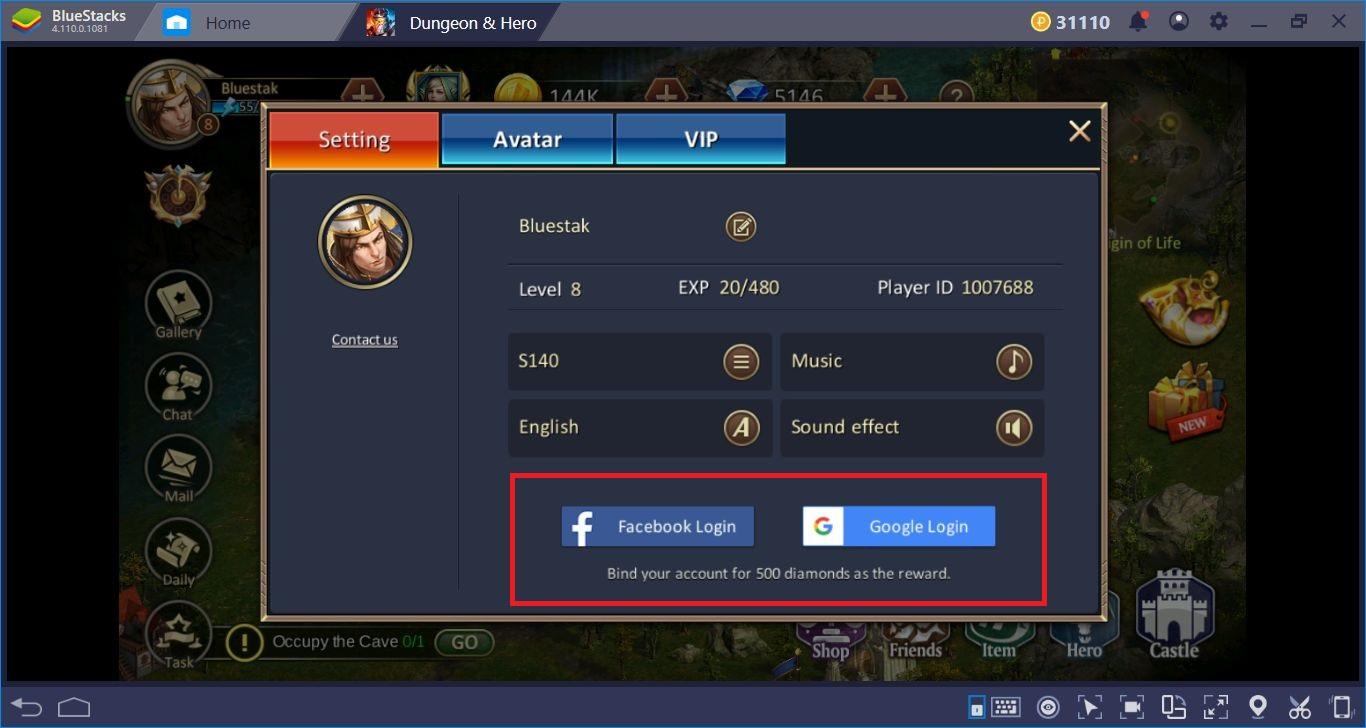 Complete The Daily Tasks For Another Golden Key
If you are looking for ways to obtain more golden keys, here is another opportunity: Complete all of your daily tasks. By doing that, you can win a single golden key each and every day. Plus, you will be getting all kinds of other goodies. These are not complex or long tasks; you will already complete most of them during the normal gameplay. After completing them all, just open your mail and claim your golden key – easy.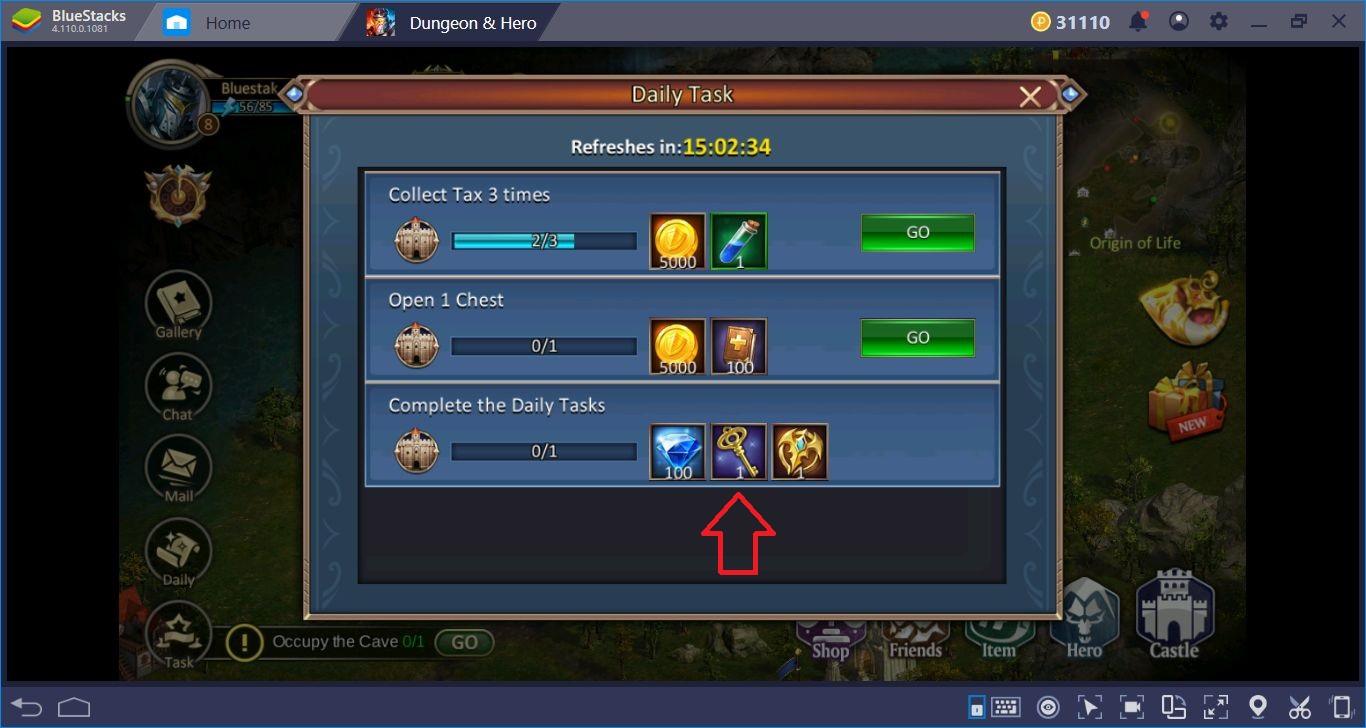 Ask Stamina From Your Guild Members
As you already discovered by now, each and every fight requires "stamina". We only have a limited amount of stamina, which automatically restricts the number of tasks/quests we can do every day. Well, there is a way to bypass this limitation: You can always ask for more stamina from your guild members. Just click the "plus" sign next to your character portrait and ask for help.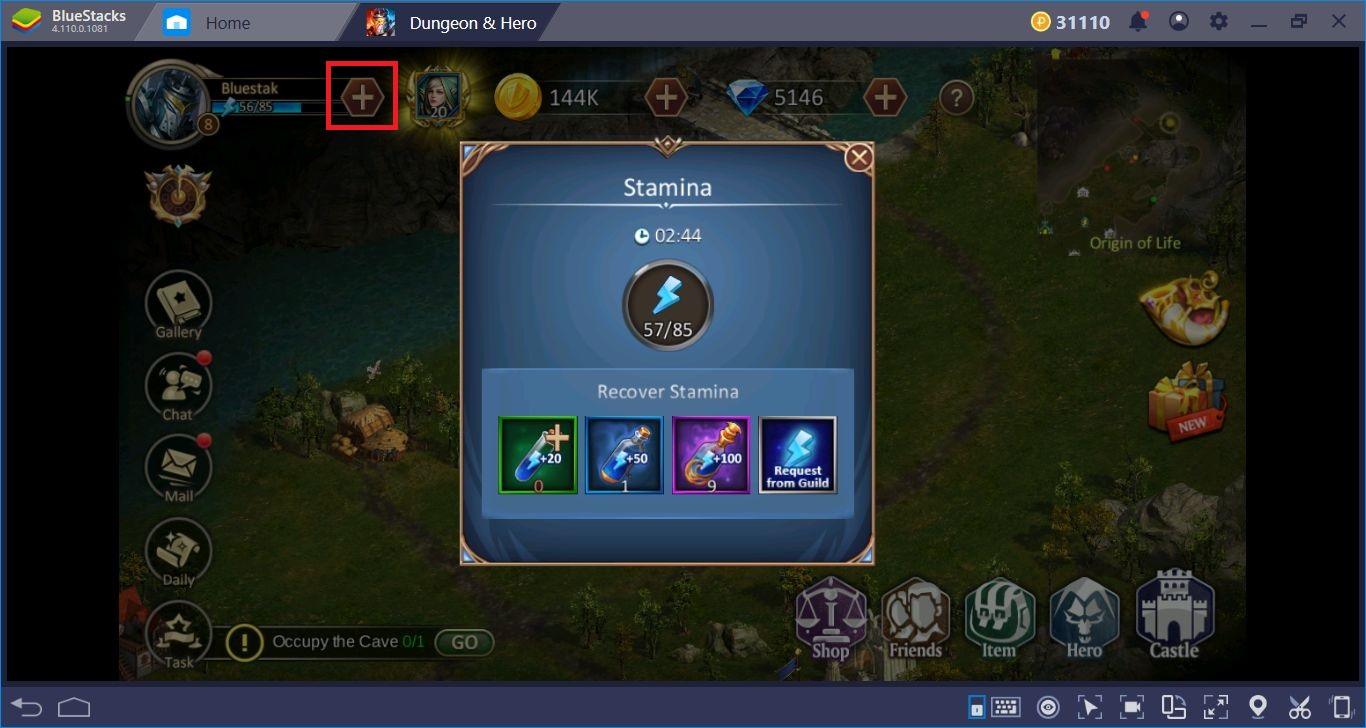 Click the marked area to open this screen.
Use Portals To Travel
The world of Dungeon & Heroes 3D RPG is big – traveling from one area to another will take a quite long time. However, you don't need to do this "manually": There is a portal on every map, and you can use these portals to travel between regions. In fact, you can use the same portals to access dungeons too.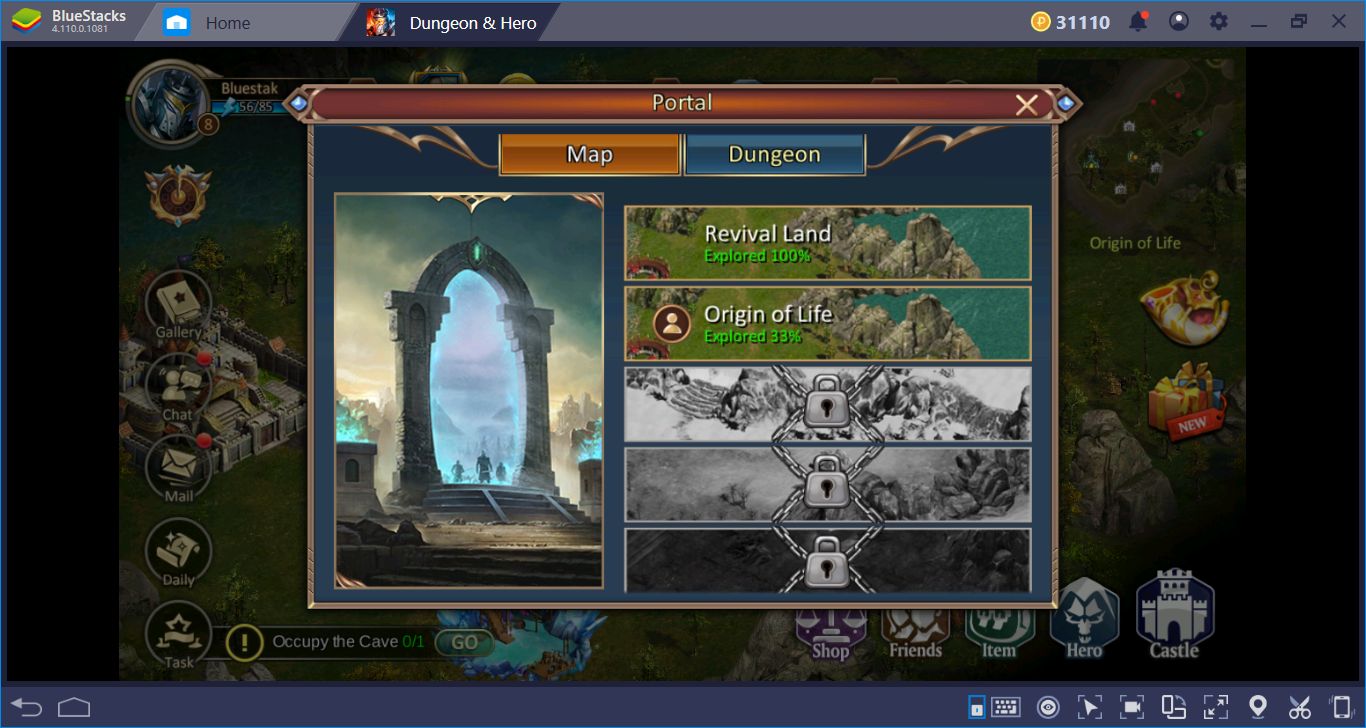 And that's all folks: We believe that you are now ready to save this world. Take a look at our other Dungeon & Heroes 3D RPG guides too and make your job even easier. We have prepared an article for every aspect of this game and they all contain useful information. See you on the battlefield and good luck!