Game Guides
Dynasty Origins: Conquest – How to Use Our BlueStacks Features to Improve Your Gameplay Experience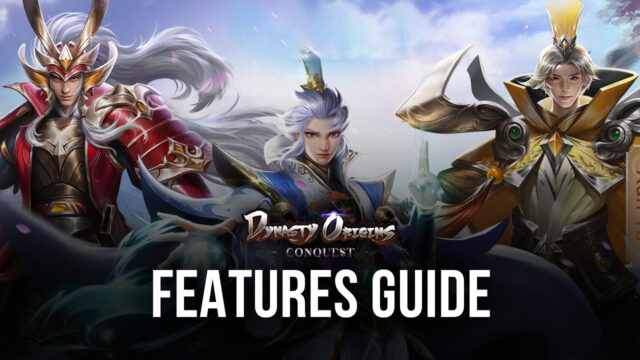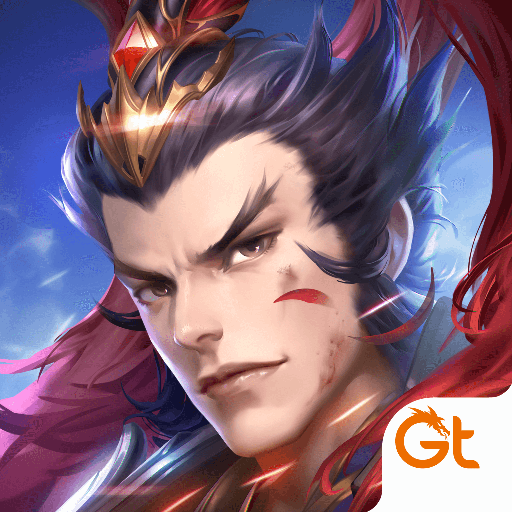 Dynasty Origins: Conquest is a brand new strategy RPG and the latest entry in the Dynasty Scrolls franchise, giving players yet another glimpse into its vast, sprawling world, while also allowing them to befriend and recruit a variety of different mythical and historical characters of Eastern lore, and facing off against countless enemies that stand in their way. This time around, however, instead of a typical gacha RPG with real-time combat, this game features real-time strategy and card-based combat, where armies march and engage against the enemy automatically, while players can choose to deploy a variety of spells and attacks to assist in the battle.
Despite its apparent simplicity, since most of the gameplay is automated, there's still a lot to consider when it comes to actually winning in this game, particularly if you want to build powerful armies. Luckily, you can play Dynasty Origins: Conquest on PC with BlueStacks to get access to many different features that can help to significantly streamline and enhance your experience with this title.
If playing on your large PC monitor and with support for mouse and keyboard isn't enough for you, then check out this guide to learn other ways in which BlueStacks can help to enhance your gameplay in Dynasty Origins.
Improve Your Combat Controls With the Keymapping Tool
When you're playing on PC, it's practically a given that you'll be using your mouse and keyboard to control the action. After all, why wouldn't you, when it's more comfortable and precise than when you rely on the standard touchscreen controls? Regardless, while BlueStacks, by design, gives you basic mouse and keyboard support, its Keymapping Tool is what makes this offering so much more comprehensive and compelling.
The Keymapping Tool is one of the core aspects of BlueStacks. It's a tool through which players can create and configure control schemes using their mouse and keyboard so that they can access many of the game's most important features through shortcuts activated by pressing the buttons on these peripherals. In this sense, instead of having to manually click everywhere throughout the screen to access all the menus in the game, players could simply press the corresponding shortcuts on their keyboard and significantly streamline the gameplay experience.
To access the Keymapping Tool, you can simply press Ctrl + Shift + A while in-game. This shortcut will open the advanced editor, a screen where you can view all of your currently existing bindings and shortcuts, as well as modify them by clicking on them, followed by pressing the key you wish to replace them with. Moreover, you can also add new shortcuts to the current scheme by dragging and dropping the desired function from the rightmost panel, and then giving them a button assignment. Regardless of what you do, however, just remember to click on "Save changes" after you're done tweaking your control scheme, in order to implement and save your adjustments.
These shortcuts can help improve nearly every aspect of Dynasty Origins; from the team upgrading and management elements to the combat controls and other important functions.
Reroll and Unlock Powerful Characters From the Beginning With Ease
While basic gameplay and usability are pivotal for your enjoyment of any game, in general, being able to reroll better and unlock the best characters from the start is essential for gacha RPGs, specifically, and Dynasty Origins: Conquest is no exception.
Having access to powerful units from the start will help you considerably, as these great warriors can easily carry you through the story missions, sometimes even all the way to the endgame if you're lucky enough. Obtaining these characters, however, is a completely different matter as you're completely at the mercy of the gacha RNG—it could be either a few hours or even months before you obtain any worthwhile units from this system, depending on your luck.
Regardless, there are ways to game the system in order to help you unlock the best characters in Dynasty Origins: Conquest from the very beginning. Specifically, the process of rerolling gives players better chances of obtaining the best units, simply by letting them repeatedly perform summonings at a much faster pace. In this sense, while the odds of getting good units are still the same, the fact that you're summoning much more frequently will mean that you will eventually get the characters that you want, without having to wait extremely long amounts of time.
We've explored the specifics of rerolling in Dynasty Origins: Conquest in another guide, but on this occasion, we want to talk about how BlueStacks can significantly enhance the way you do this process. Specifically, by using the Instance Manager, you can reroll on multiple accounts at the same time, while keeping all your game windows on the same screen, and being able to check your results in real-time. The way this works is that, by creating multiple BlueStacks instances, you can essentially access the game on several accounts simultaneously, which in turn will let you reroll on all of them.
Dynasty Origins: Conquest isn't very generous with its reroll crowd, giving players only a few resources for summoning at the beginning. However, by rolling on multiple accounts, you can effectively multiply the number of rolls you can perform, and hopefully, unlock better characters in a shorter period.
Keep in mind that, when it comes to rerolling, you can also add the Multi-Instance Sync tool to the mix, which will let you control all your active instances, without actually having to go through them one by one. The way this works is that, when activated, the Sync feature mirrors all the actions you perform on your main instance, across all the other instances, essentially letting your progress on all your accounts without the extra effort.
BlueStacks gives you the best tools to succeed in Dynasty Origins: Conquest. Feel free to install this mobile game on PC and check it out for yourself; the process is free and takes only a few minutes!