Game Guides
How to Play Epic Age on PC with BlueStacks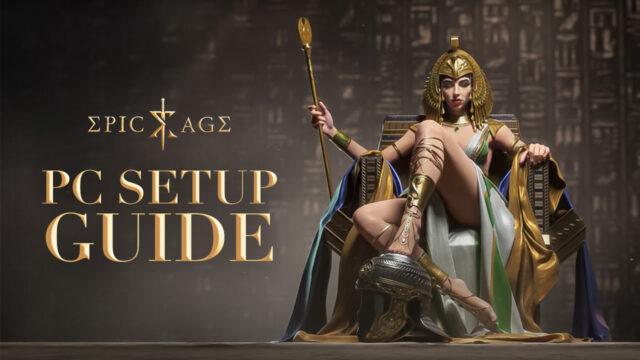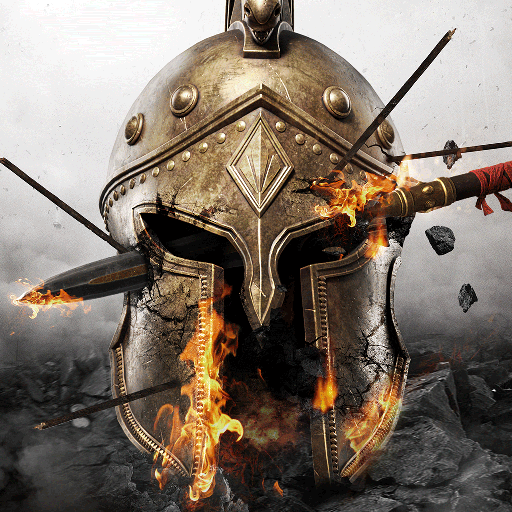 Come and play Epic Age, a civilization-like game where players are tasked with managing their kingdom on a massive multiplayer map filled with tons of competition that players need to overcome if they plan on being the server's top name. This game has attracted hundreds of thousands of players as everyone begins their race toward becoming the most powerful player in their respective quadrants. Do you have what it takes to build your own civilization from scratch?
Epic Age incorporates real-time strategy game mechanics where players will need to manage their own kingdoms from zero. It offers the strategic charm that you get from war games by making smart decisions to help your kingdom prosper in a world ruled by war and destroyed by a harsh economy. It takes a special type of player to succeed in this game and with the help of BlueStacks, you'll have no problem understanding and overcoming every obstacle that the game throws your way.
How To Set Up Epic Age on BlueStacks
Epic Age is a game that people enjoy playing on a bigger platform since it has a lot of small features that make it difficult to tap away on your phone. That is why a lot of people have made the switch to BlueStacks when playing this game. However, they quickly realize that having a larger screen size is only a small part of what they'd eventually enjoy when making the switch. Discover the wonders of playing all your favorite Android games by installing BlueStacks today!
To install Epic Age on your computer, please follow these easy steps:
On the BlueStacks website, search "Epic Age" and click on the relevant result.

Click on the "Play Epic Age on PC" link on the top left.

Download and Install the

BlueStacks

App player on your PC.

Click on the "Epic Age" icon at the bottom in the app player.

Complete the Google Sign-in to Install the game.

Click the Epic Age icon on the home screen to start playing.
Useful Features When Playing Epic Age
BlueStacks is the #1 choice for gamers who are looking to play Android games on a reliable platform that allows them to maximize their gaming experience. BlueStacks isn't just a plain Android emulator since it is designed in a way that allows players to re-experience how they play their favorite mobile games. We'll be showing you some of the features that users have come to love and enjoy when they play games like Epic Age on this platform.
The BlueStacks Multi-Instance Function is one of the most popular tools that people use when they first get into the platform. This tool allows users to open multiple instances of BlueStacks that they can use to play two or more games at the same time. This is especially useful for players who like to min-max their games. However, this feature isn't exclusive to hardcore gamers because it can also benefit the casual experience by allowing players to have multiple active windows that they can access at all times.
Epic Age is exactly the game that benefits from this since the idle gameplay mechanics allow the player to have more time to do other tasks or play other games while that instance is open. It's very important for RTS players to have their game open so that they can monitor everything that's happening but that can prove to be a hassle when doing it on a mobile device. Luckily, you can simply leave the instance open in the background of your computer so that you can check it out every so often.
The Macro Feature is another feature that benefits real-time strategy games very well. This function allows players to create an auto-command system that users can customize by recording their own set of actions. In a sense, a well-made macro is more accurate than other auto-play features because it's customized to fit the user's needs. It's very easy to learn how to create your own macro because BlueStacks has made it so that it only takes a bit of trial and error to get the hang of this system.
Epic Age doesn't have its own auto-play feature and it's understandable considering it can prove to be a huge advantage for players to have an AI to do the menial tasks for them. Having a macro in this game will help boost your progress automatically as long as you have BlueStacks open, giving you more time to focus on the more important tasks while the repeatable tasks are completed by your macros.
The Eco Mode has a very basic function in that it helps the player conserve power by cutting down on the processing usage of all your BlueStacks instances. It may not sound like an exciting new feature that is exclusive to the platform, but there's a reason why so many devices and applications allow for an energy-saver mode like this incorporated into the system. It's very important not only for the environment but also for your device in general.
Epic Age isn't exactly the game that takes up most of your computer's energy, but if you're using multiple instances at the same time, you might experience that your computer starts to slow down or overheat. This is where the feature comes in handy because it prevents that from happening simply by clicking one button. It's perfect for this game because you can use it whenever you leave the app idle as you work, study, or play other games.
Establish Yourself as a True Lord of the Kingdom!
Epic Age tells the story of a lord that recently lost his kingdom from usurpation and natural disaster. As you and your loyal subjects manage to escape into an unfamiliar continent, it's up to you to rebuild a kingdom that's worth your reputation from scratch. Can you make it prosper as you did with your previous home?
Real-time strategy games can be very competitive with players aggressively consolidating the land that they need to make their kingdom prosper. In this regard, players are always fighting and only the strongest survive. As a beginner, it might be hard to keep up but with the help of BlueStacks, we can provide you with everything you need to start the game strongly and finish at the top!