Game Guides
Beginner's Guide for Eternal Sword M on PC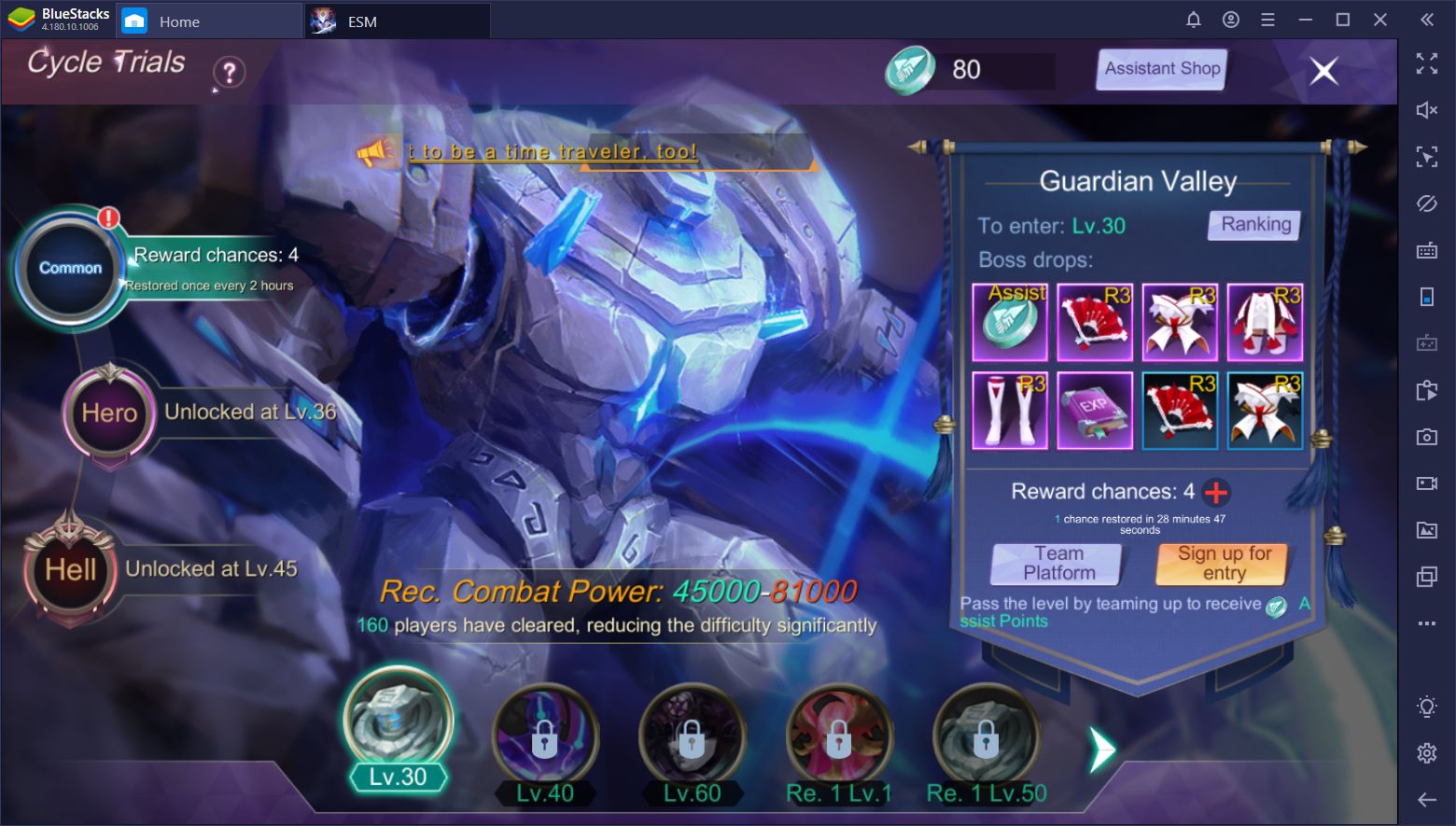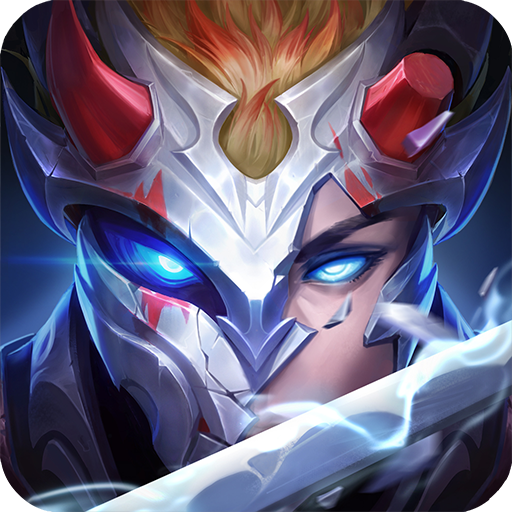 Eternal Sword M is the latest game from Neocraft Limited, the same team that was behind the hugely-popular mobile MMORPG, Tales of Wind. This time around, however, instead of showing us a world of pure high-fantasy, the team is crafting a story revolving around time travel, science fiction and, of course, a bit of fantasy for good measure. This new title is fresh out of the oven as it was officially released just a few hours ago today, and it offers the exact features that you'd expect from a big MMORPG title, and perhaps even a bit more.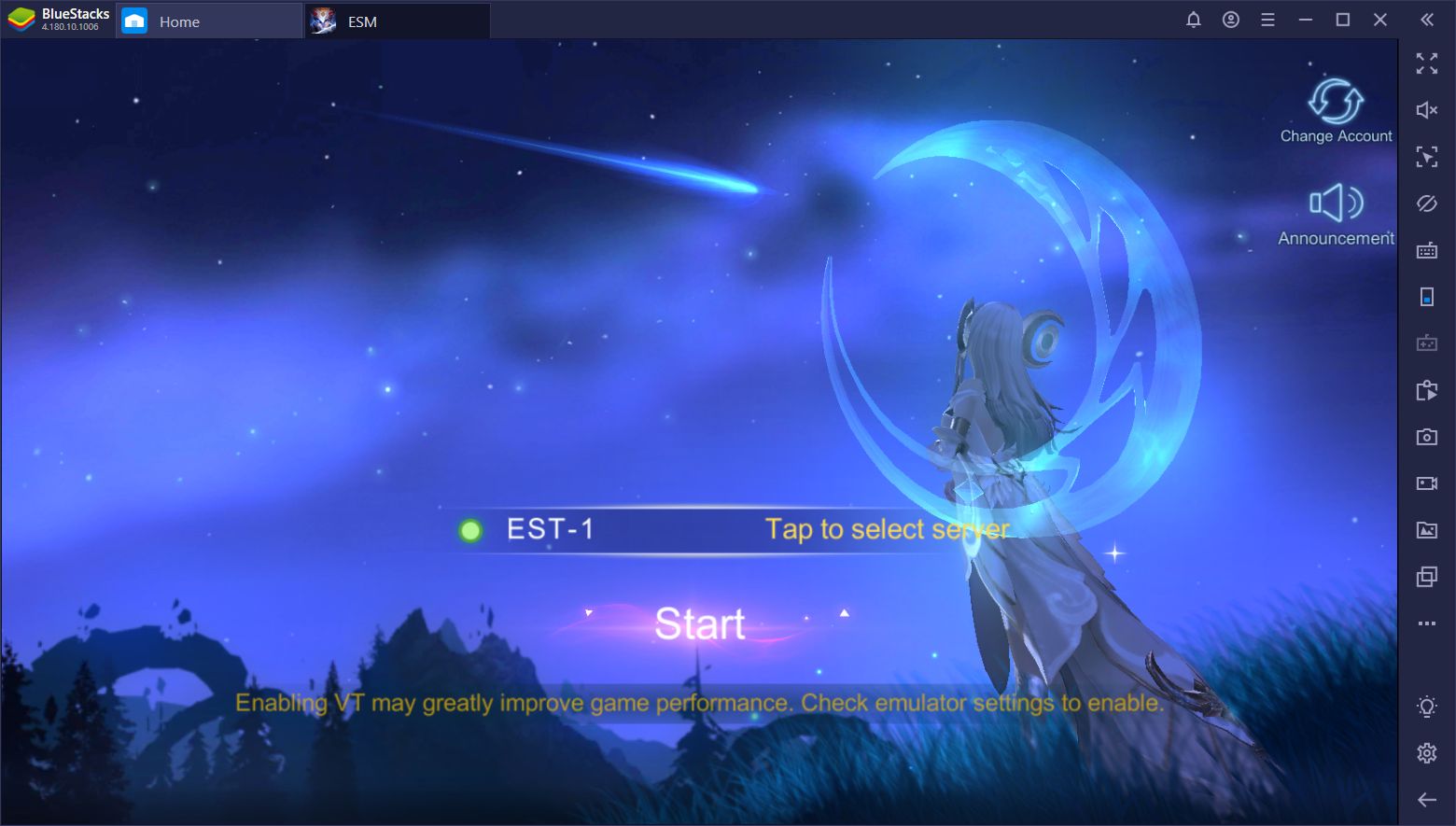 Here at BlueStacks, we're always on top of the latest releases and updates for the most popular and anticipated games in the market, which is why we wasted no time in giving Eternal Sword M a spin and see what we could find. Luckily, we can say that, right off the bat, this mobile MMORPG has a unique presentation to all its mechanics, and while the basic gameplay is similar to many other titles in the genre, what it lacks in mechanical variety, it more than makes up for in pure charm and aesthetics.
But let's not get ahead of ourselves. In this guide, we aim to talk about the basic elements and mechanics of Eternal Sword M, and to give you a few tips on how to begin your journey in this awesome mobile MMORPG. Alternatively, if you've already started your adventure, and want to know how to progress fast in this game, take a look at our tips and tricks for Eternal Sword M.
Getting Started in Eternal Sword M
Like most mobile MMORPGs, your journey in Eternal Sword M begins with an important decision, your starting class. In this regard, there are five classes to choose from in this game, each of which can transfer into three other classes at level 39. While your base role and gameplay style is determined by your initial class selection, you can further specialize a class at level 39 or, in some cases, switch specializations entirely. For instance, the Miko class is a healer/DPS at the start, but you can further improve her healing and support skills, or make her focus more on DPS spells when you change your class.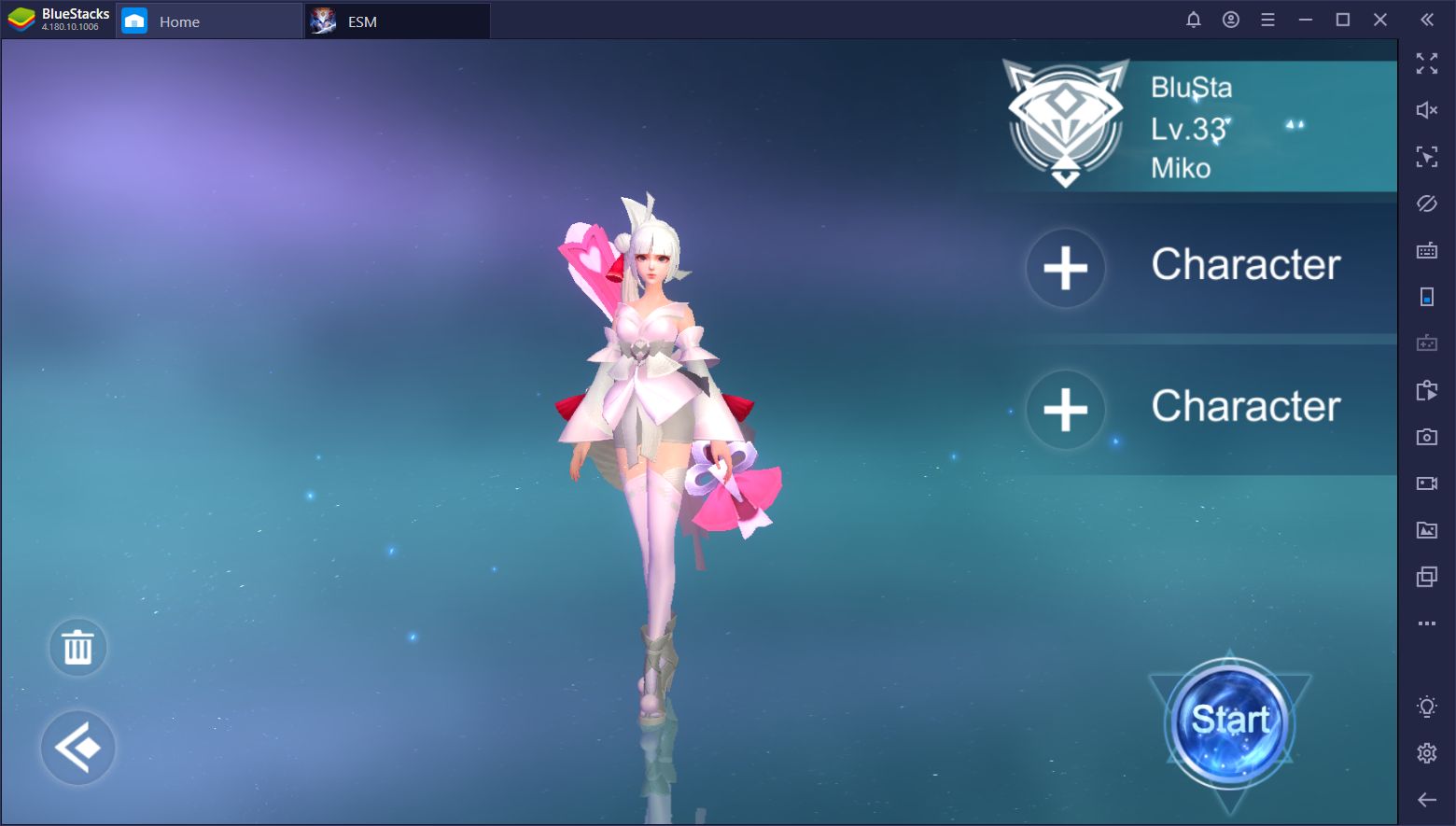 The five different classes in Eternal Sword M are the following:
1. Swordsman
A melee physical DPS class with a penchant for fast, yet deadly sword skills. The Swordsman can zip in and out of battle at a whim, and dazzle their foes with myriad cuts and swipes. Their class transitions allow them to focus either on CC and debuffs, AoE damage, and armor penetration, significantly boosting their damage output in various situations.
2. Mage
The class of choice for dealing with hordes of enemies using elemental magic. The sheer damage output of a Mage is unrivaled, and they excel at dispatching multiple enemies simultaneously. Their class transitions allow them to focus on either AoE damage, on debuff and CC effects, or on further enhancing their damage output to single targets.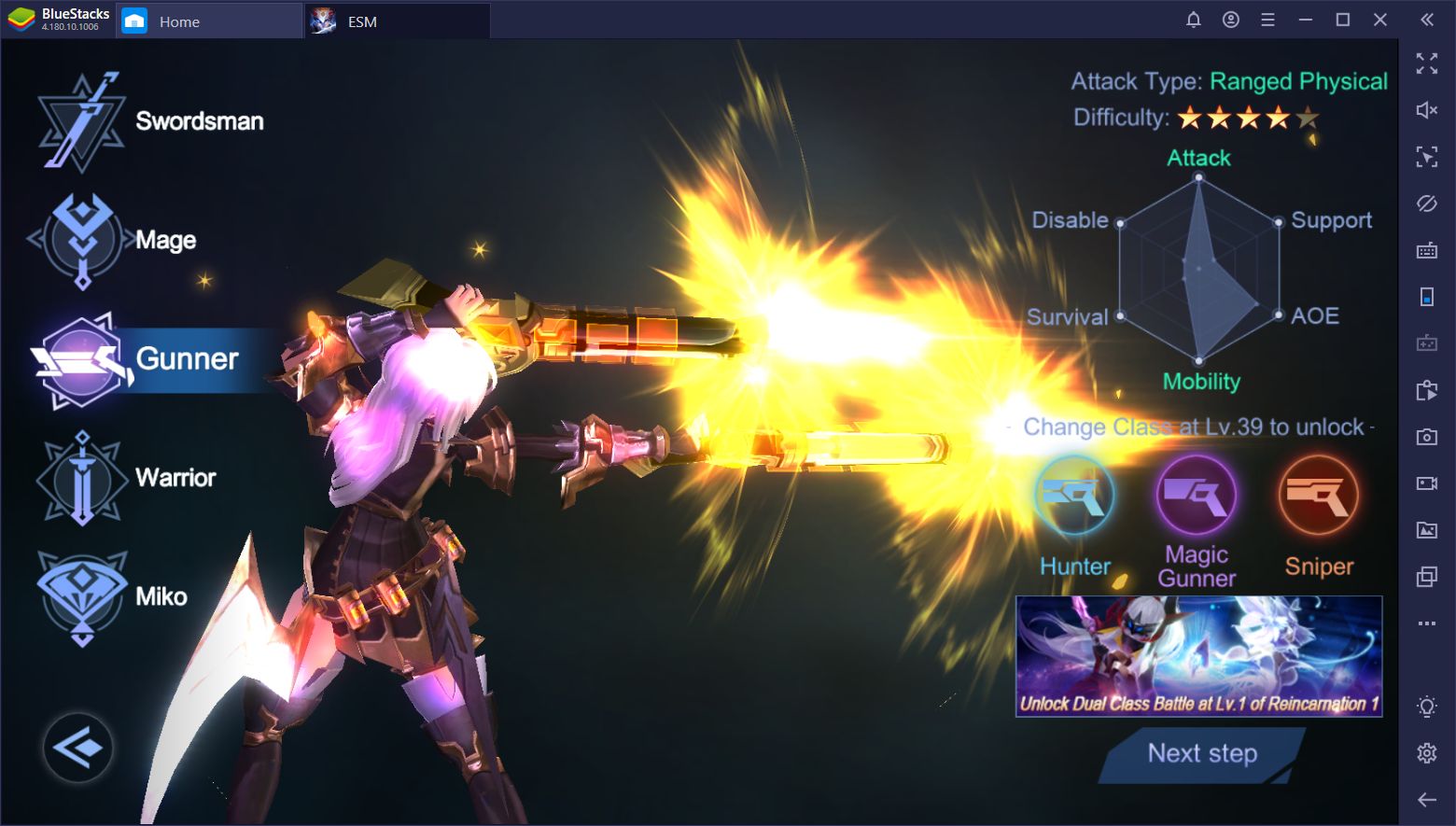 3. Gunner
Combining damage with mobility, Gunners are the most versatile DPS class in the game. This class can keep the damage up while staying mobile. And considering the number of AoE attacks that you'll need to dodge in this game, it makes Gunners one of the safest DPS to play. Their class specializations allow them to focus on CC, on consecutive shots that build up damage, or on sheer damage using sniping skills.
4. Warrior
The dedicated tanks of the bunch. However, don't let their strong armor fool you, Warriors in Eternal Sword M also have massive offensive potential, especially when choosing the Berserker specialization. After their class change, they can either focus on AoE damage, survivability and self-heals, or pure damage.
5. Miko
The hybrid class of the bunch, functionally-similar to mages but with a lower damage output as a tradeoff for their healing and support skills. Miko is the healer class in Eternal Sword M, but their specializations also allow them to focus on other roles. At level 39, they can choose to become a debuffer, a dedicated healer and supporter, or a mix of CC and damage.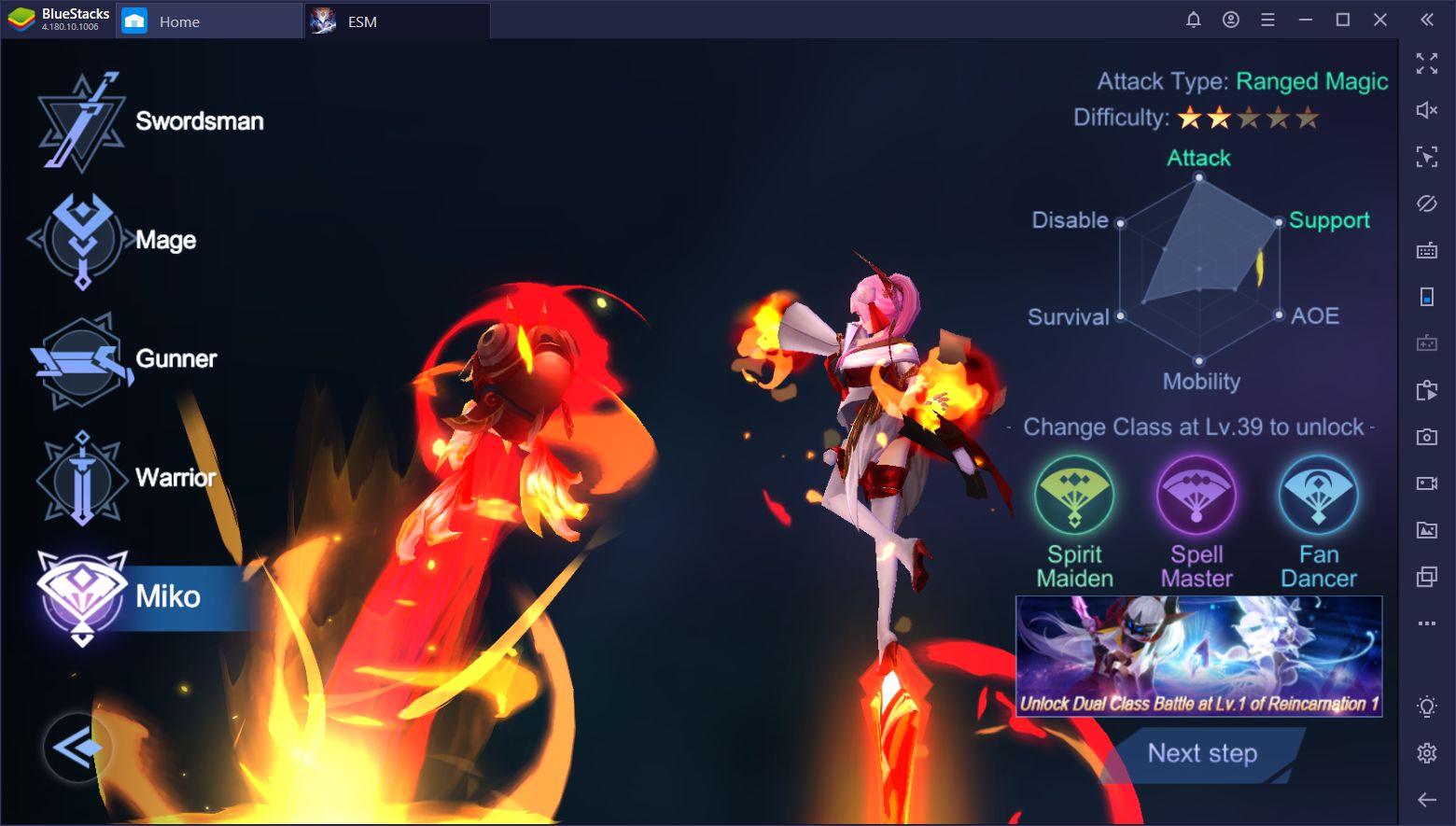 Your play style will vary greatly according to your class selection. Nevertheless, once you choose a class, you'll be able to enter the world and start playing.
Progressing Through the Main Story
Though Eternal Sword M has many different features and systems in place, the most important aspect you'll want to focus on, especially at the beginning, is the main story quest. If not because it's a great way to power up your character with all the gear and experience you receive from completing these quests, it's important since it'll unlock the vast majority of additional game modes, dungeons, and other fun stuff you can do in this game.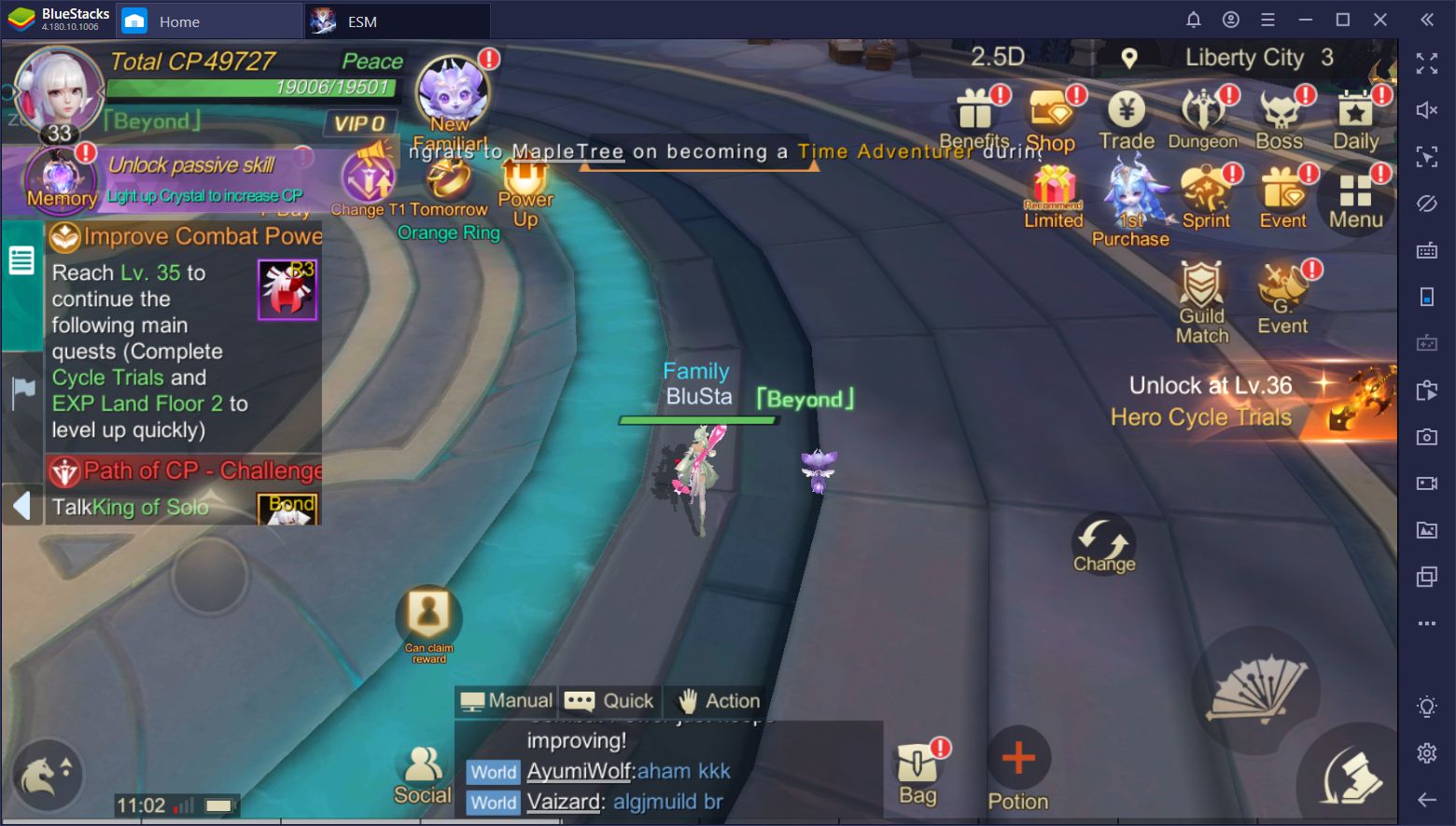 Luckily, as a mobile MMORPG, this game has a few features in place to help speed up the completion of these story missions, including auto-navigation, and auto-battle features. Progressing through the story is as easy as clicking on the mission on the top left corner, and watching as your character walks automatically towards the quest objective. After a certain point, you'll also unlock auto-battle, through which you can relax even further as your character will also complete battle objectives automatically.
However, for best results, we recommend always keeping your gear and skills upgraded so that your character can easily and quickly complete combat objectives, without your constant supervision.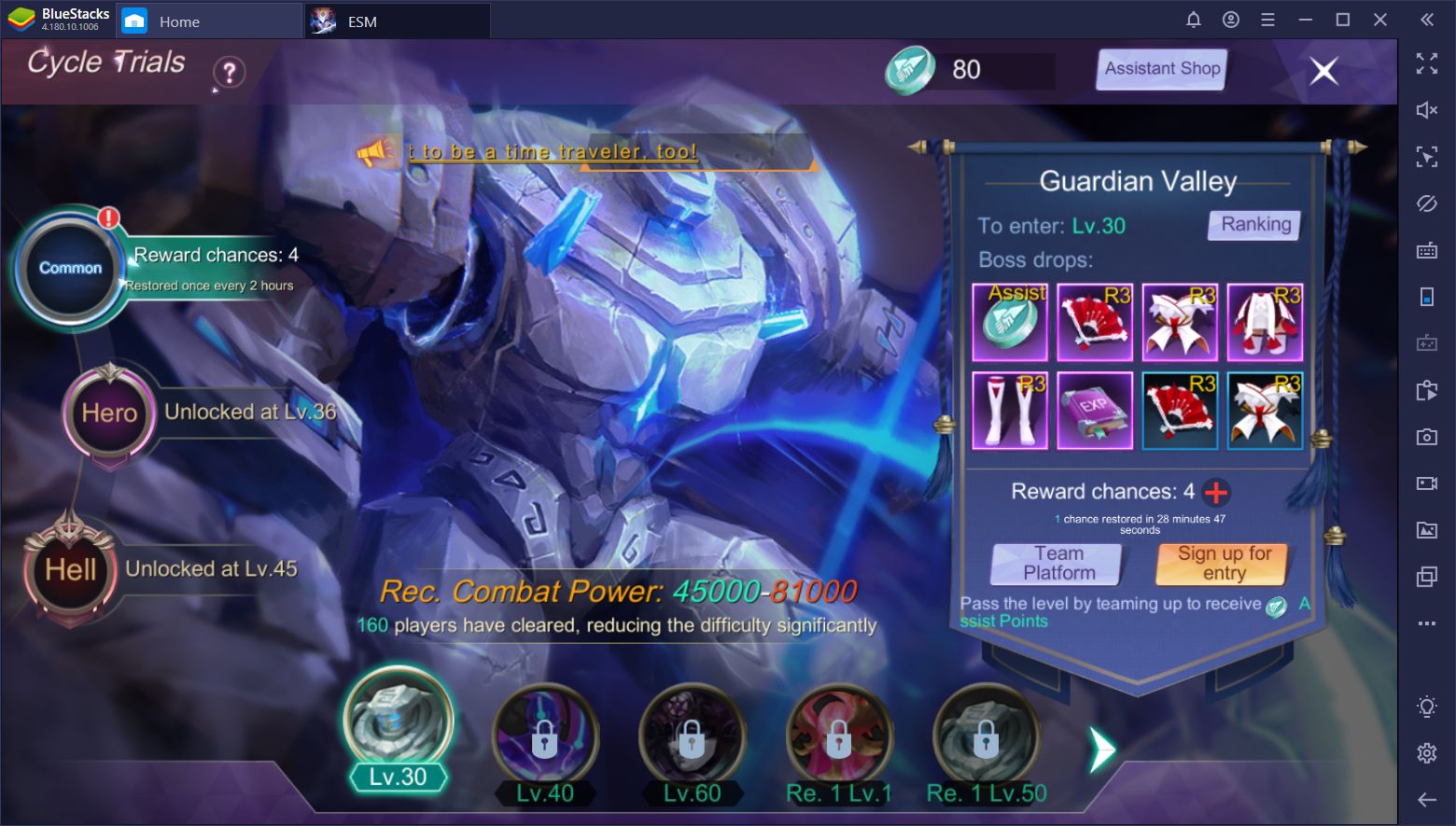 Enjoy Superior Performance With BlueStacks
While progressing through Eternal Sword M is quite simple by itself, you can do it even better by playing it on PC with BlueStacks. Especially since you'll probably be able to crank the graphics to the max without any sort of slowdown or lag issues, you can enjoy this game in all its glory.
However, performance aside, for the times when you need manual control of your character, such as when dealing with tough boss fights, BlueStacks can also help you greatly through its Keymapping Tool. This powerful feature is all about improving the way you experience your favorite games by allowing you to configure control schemes using your mouse and keyboard. Especially for Eternal Sword M, where boss battles are all about dodging AoEs while keeping up the DPS, having a good control scheme that will allow you to do multiple things at once will be paramount for your success.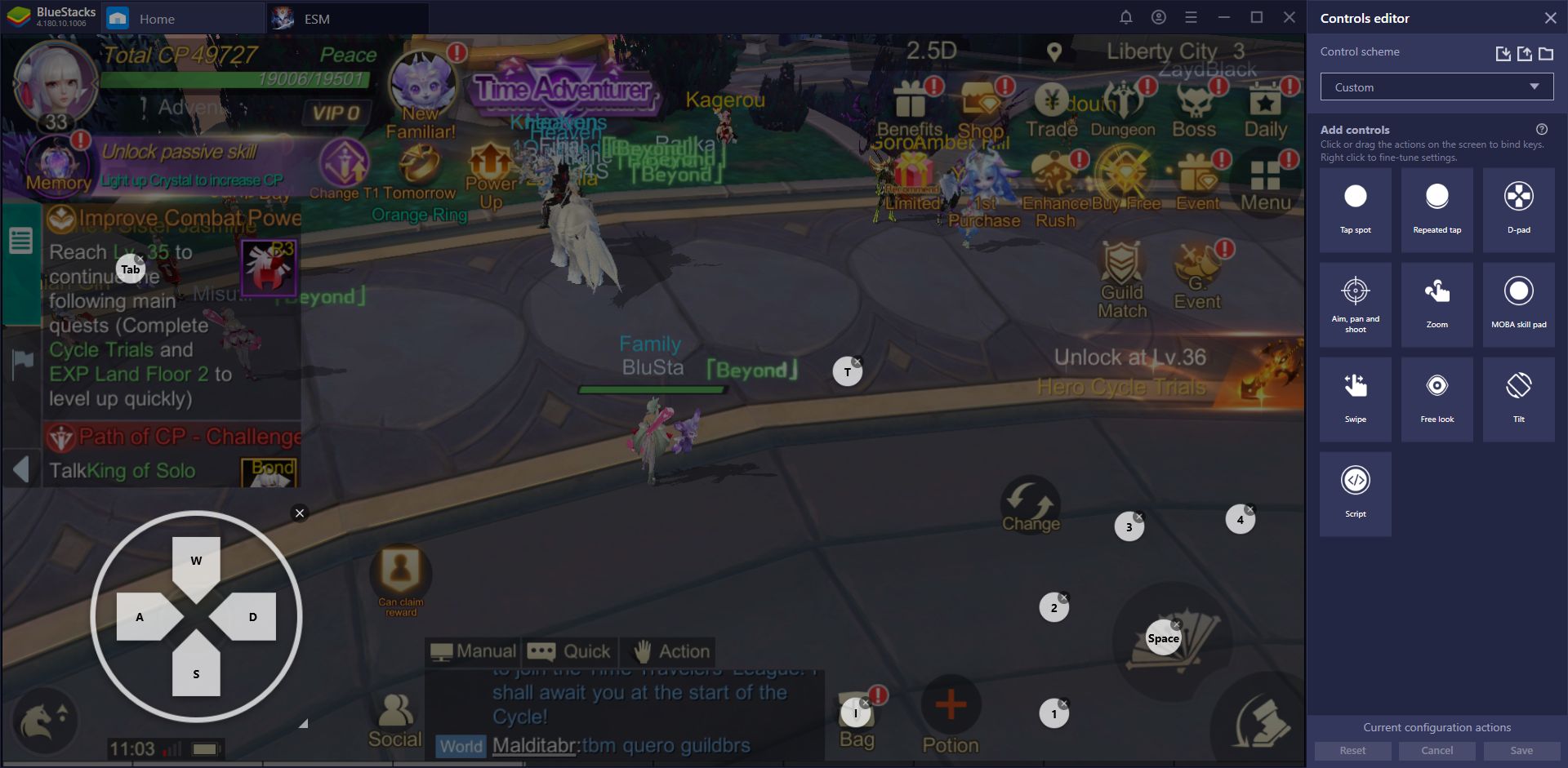 Between the awesome mechanics in Eternal Sword M and the better controls, improved visuals and performance that BlueStacks offers, there's really no better way to enjoy this mobile MMORPG. What are you waiting for? Download this awesome new game and start playing now!