Game Guides
Eternal Sword M on PC – The Best Tips and Tricks for New Players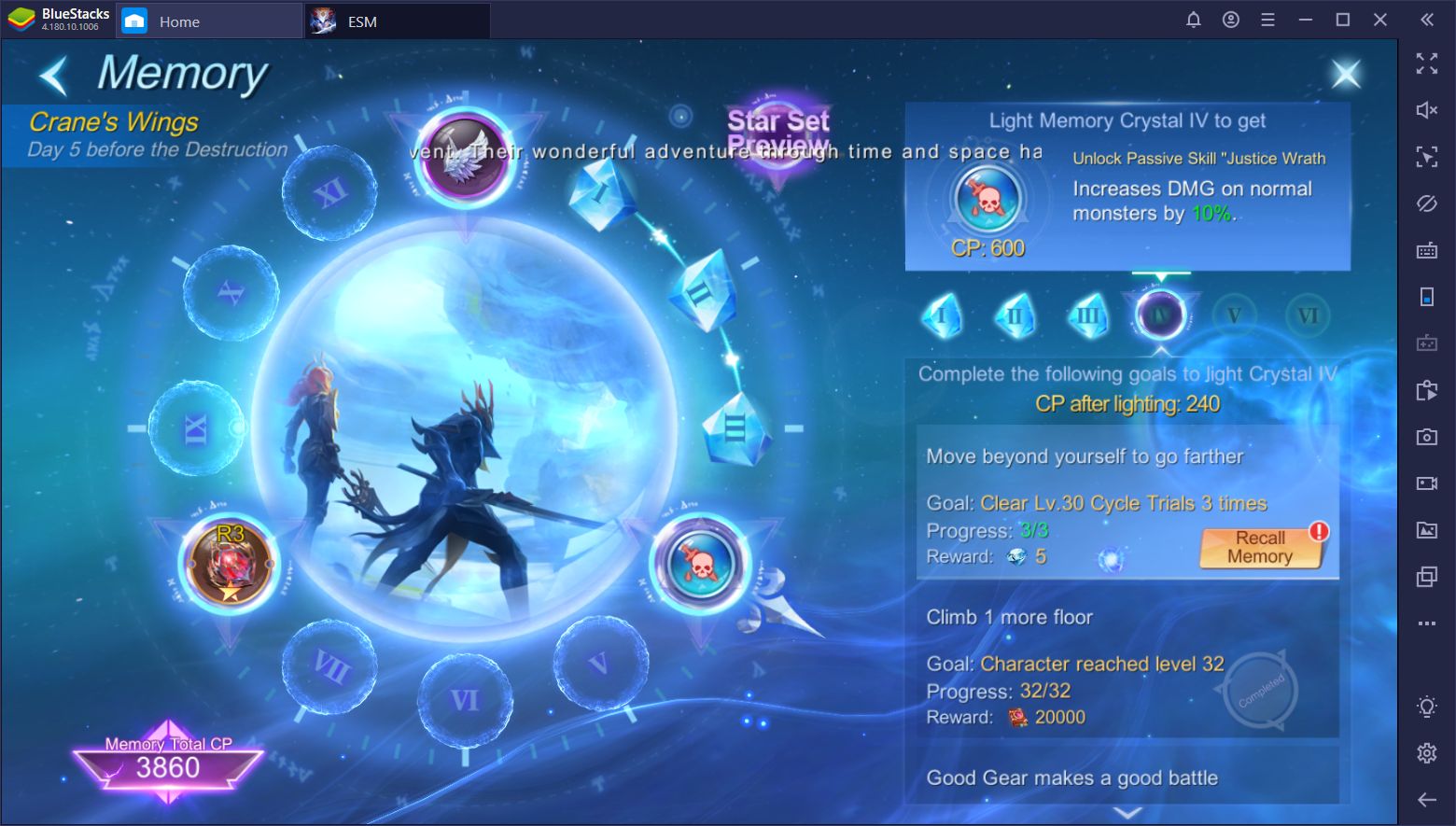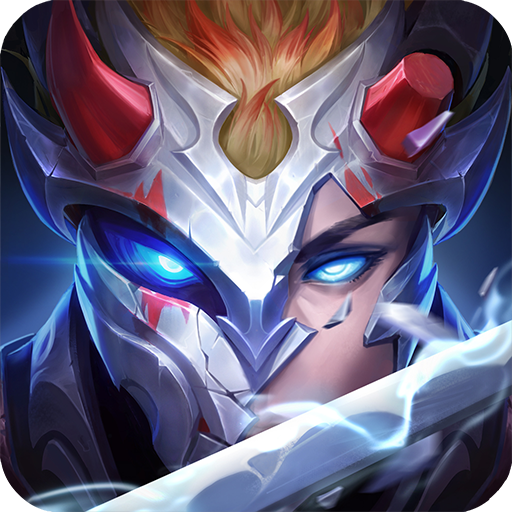 Eternal Sword M just made its debut on the mobile market a few short moments ago, and we're nothing but excited. Especially when considering that since this new mobile MMORPG is developed by the same folks behind Tales of Wind, we have high expectations for their new titles. Luckily, while we thoroughly enjoyed our time in Tales of Wind, this new MMORPG is prolonging our enjoyment as it offers much of the same goodness, but in another setting and with a few new mechanics to spice up the gameplay.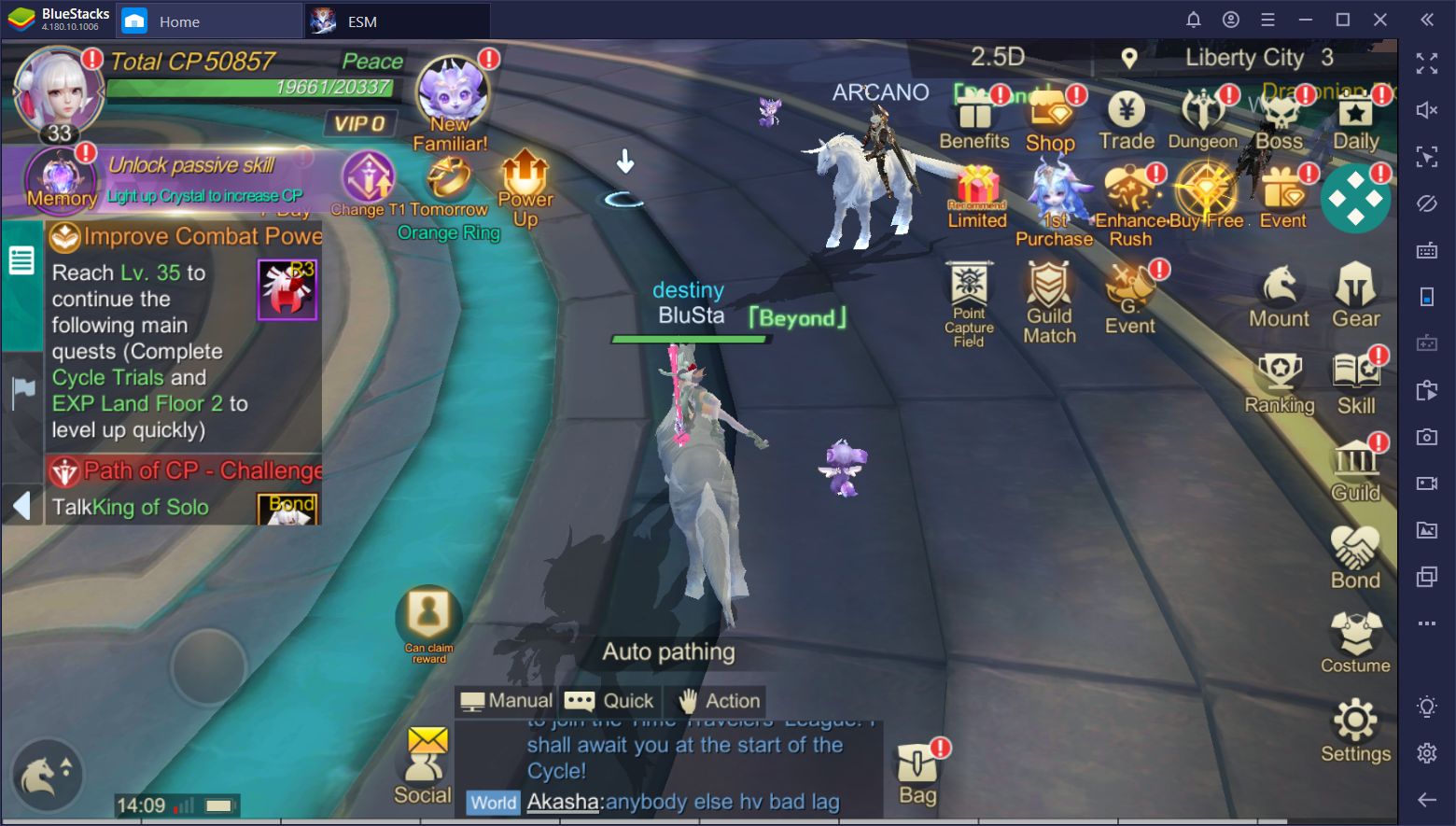 But you didn't come here to read about the basic gist of the game; that's what our beginner's guide is for! No, you came here to learn how to get started on the right foot in Eternal Sword M, and learn you shall, for here are some of the best tips and tricks for new players:
1. Use a Superior Control Scheme
While Eternal Sword M is a game designed to be played on mobile devices, the default control scheme leaves a bit to be desired, especially when it comes to multitasking.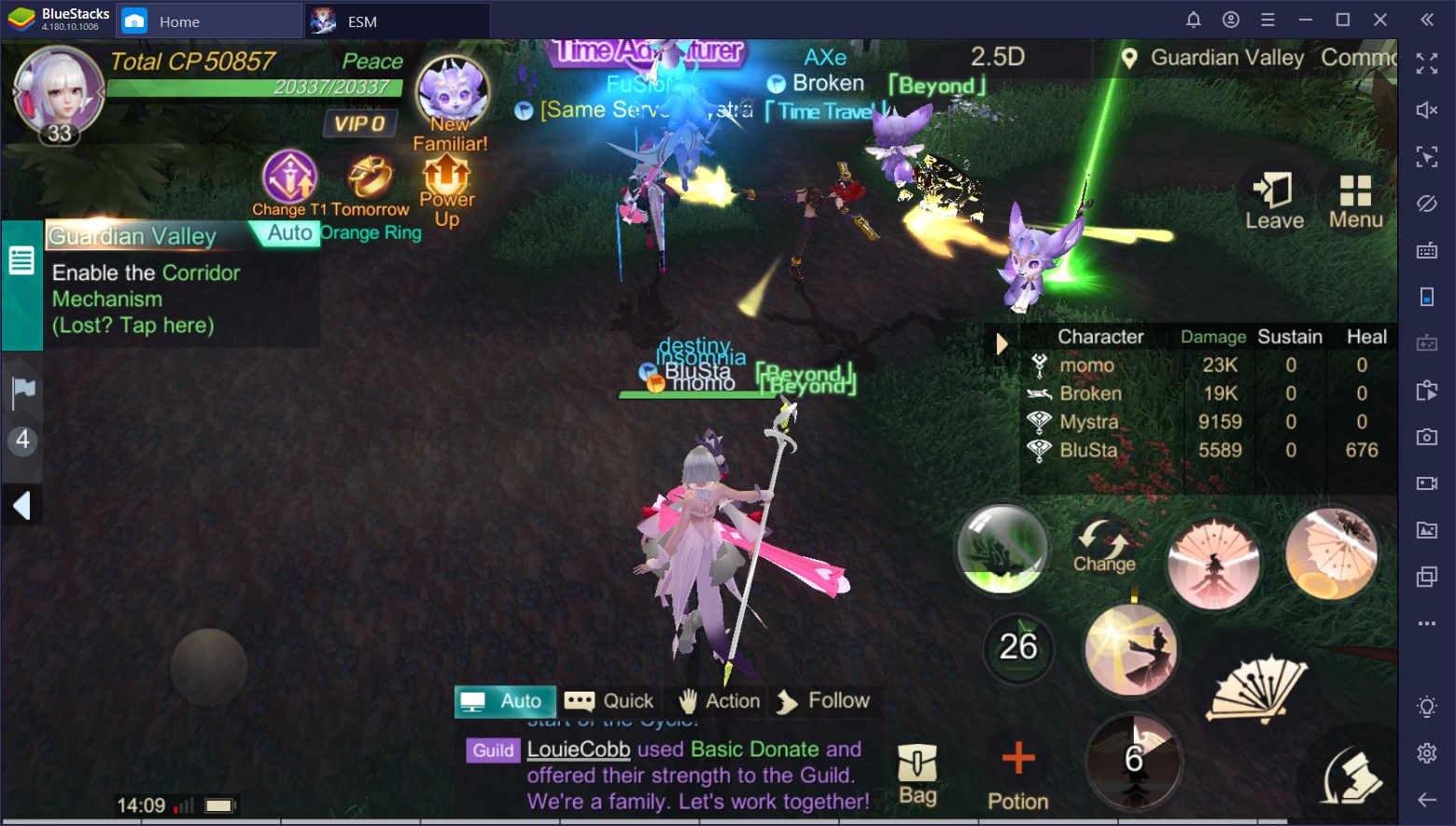 While you can mostly rely on the auto-battle function to win most of your encounters in this game, a good tip is to swap to manual controls for the tougher boss fights since the bosses have a habit of using multiple AoE attacks that hit for serious damage. These attacks come from out of nowhere and give you little time to get out of the way. More often than not, you'll probably get punished for overextending the offensive. And if you take enough damage, you're done for.
However, by using a better control scheme, such as by using your keyboard for controlling your movements and your mouse for clicking on certain skills and shortcuts, you can keep up the offensive while also staying mobile. Luckily, this is exactly what the Keymapping Tool is about as, through it, you can create your own custom control schemes for any mobile game.
As a general rule of thumb, we added keyboard shortcuts for all our skills, as well as for other common functions such as auto-navigation, backpack, and the memory menu, among others. Similarly, we also added a D-Pad shortcut to the virtual joystick so that we could control our character's movements with the WASD keys. While your setup will inevitably vary according to your preferences, we felt that these are the bare minimum of features that you should consider using shortcuts for.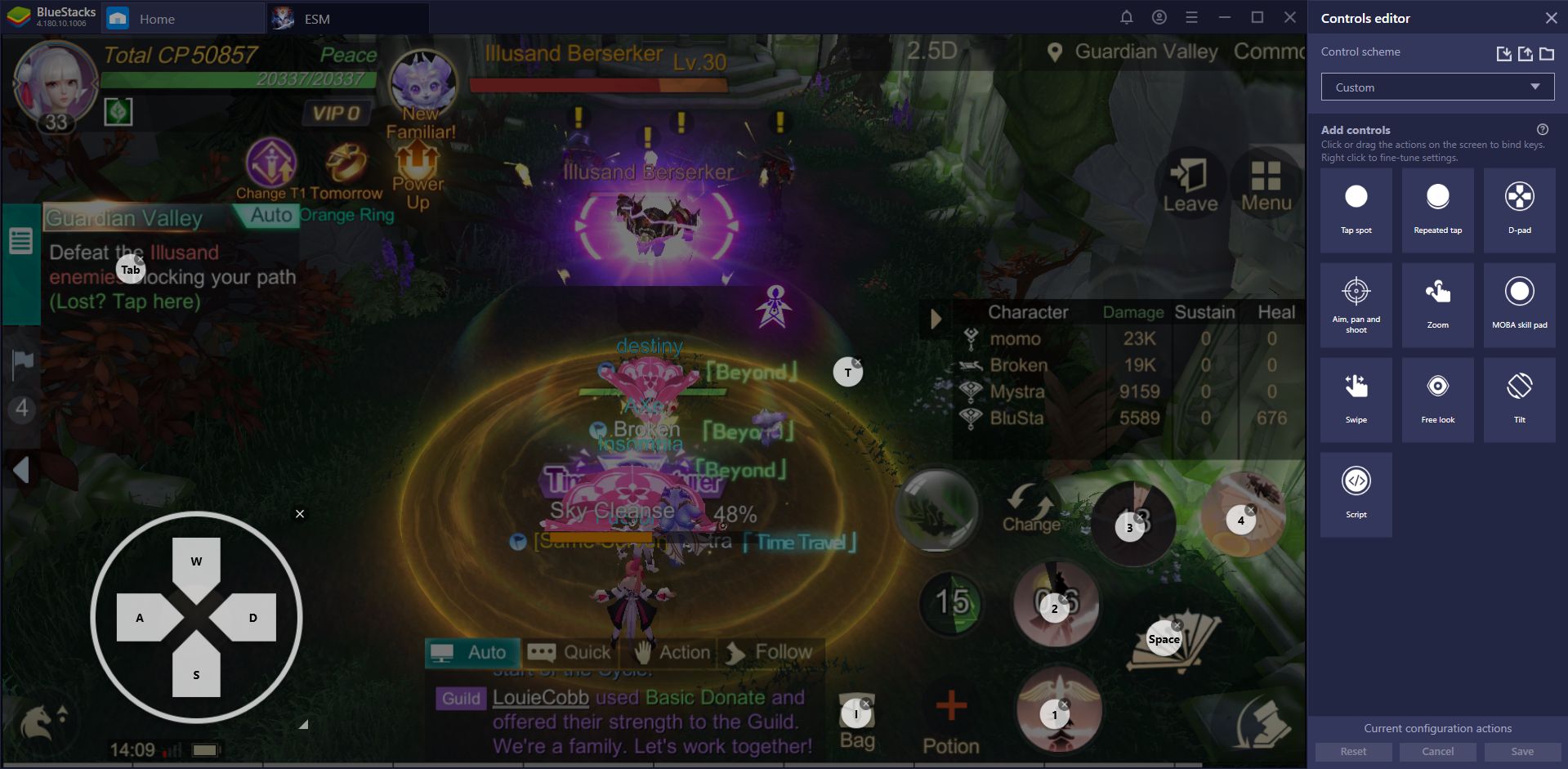 The more shortcuts you add to your control scheme, the better you'll be able to control your game and stay alive in combat.
2. Join an Active Guild
Aside from giving you lots of street cred, there are quite a few benefits to joining a good guild in Eternal Sword M such as the possibility of joining Guild Matches, enjoying guild-exclusive skills, and even participating in special events every evening. However, one of the most important benefits is the red envelopes that guild members can send to their allies. These envelopes appear as pop-ups that you need to click fast or else they will disappear. They can contain useful items such as gold, or even diamonds, so make sure to click on them all!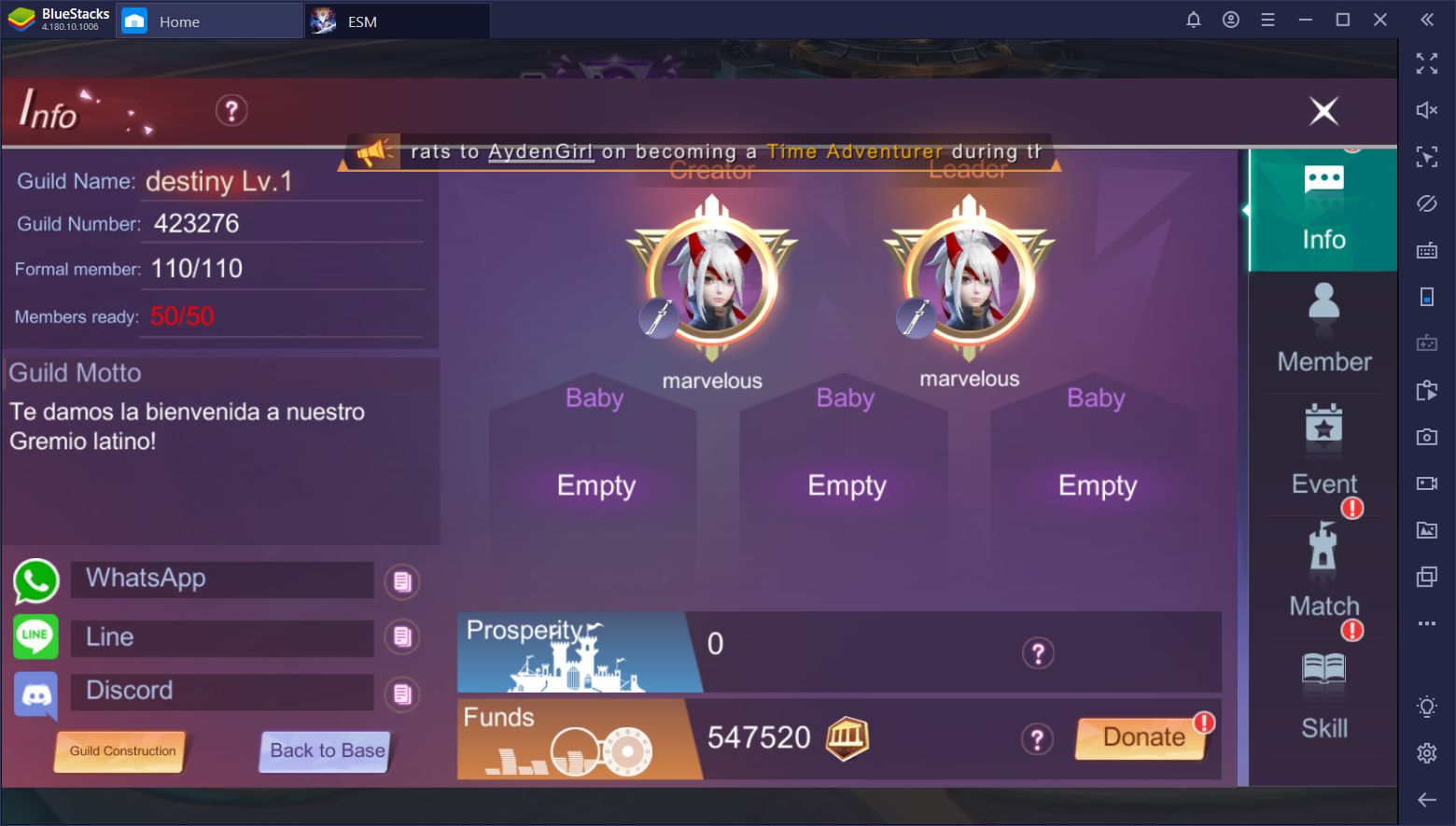 Keeping with the spirit of intuitive control schemes we mentioned above, we recommend setting a shortcut on the place on the screen where the red envelopes usually appear. In this manner, you can open them by pressing a button instead of having manually move your cursor and clicking on the icon. You have very little time to click on the envelopes when they appear, so every second counts.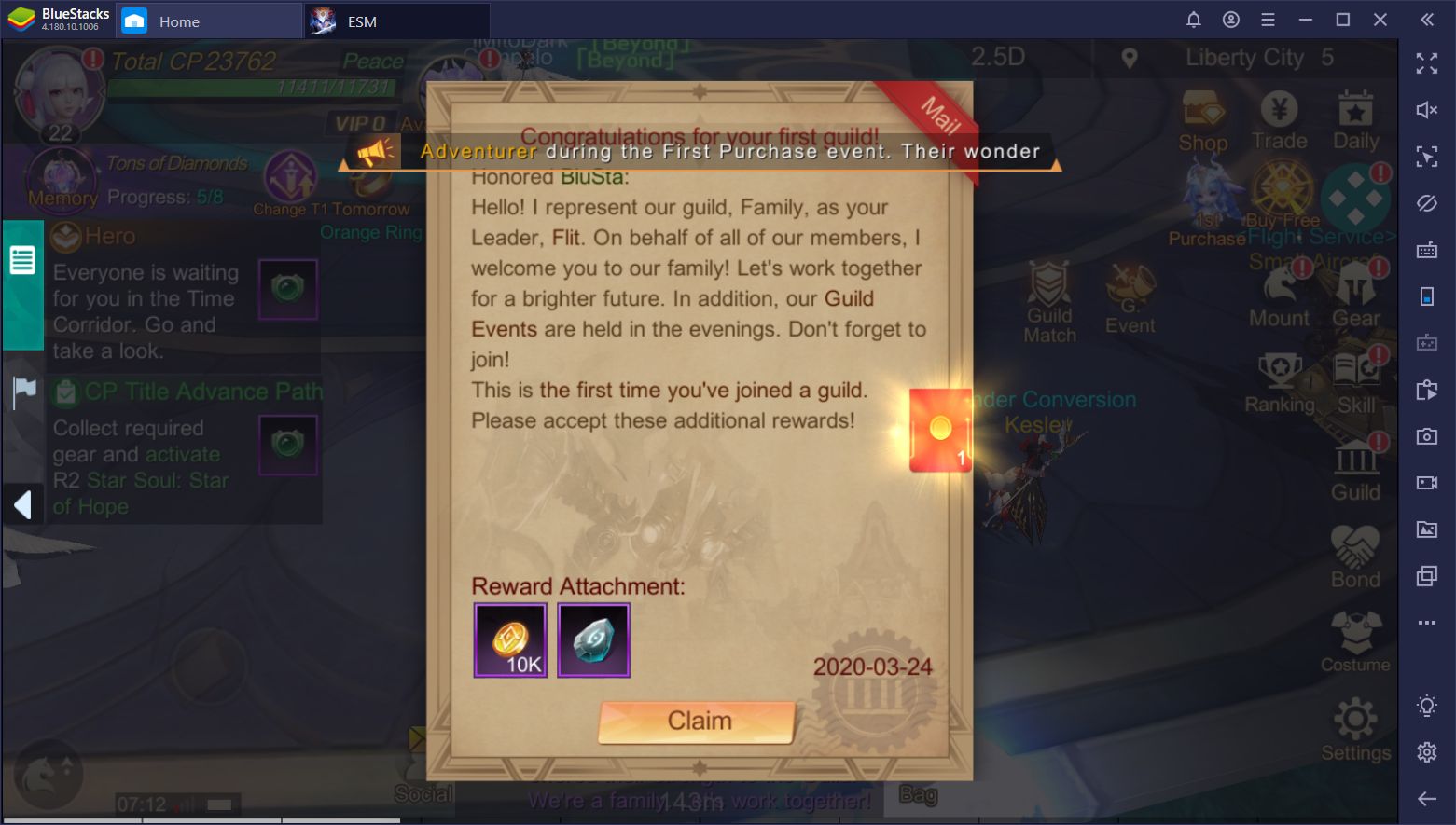 3. Focus on the Challenges in the Memory Menu
While Eternal Sword M has its own achievements menu, these tasks usually consist of activities that take quite some time to complete. However, the Memory menu has many other smaller tasks that give many important rewards that directly increase your character's power. These challenges are divided into several chapters, with each individual task revolving around a certain aspect of your current place in the game story, such as completing certain missions, unlocking titles, reaching specific levels, clearing dungeons, and equipping gear of certain quality, among many others.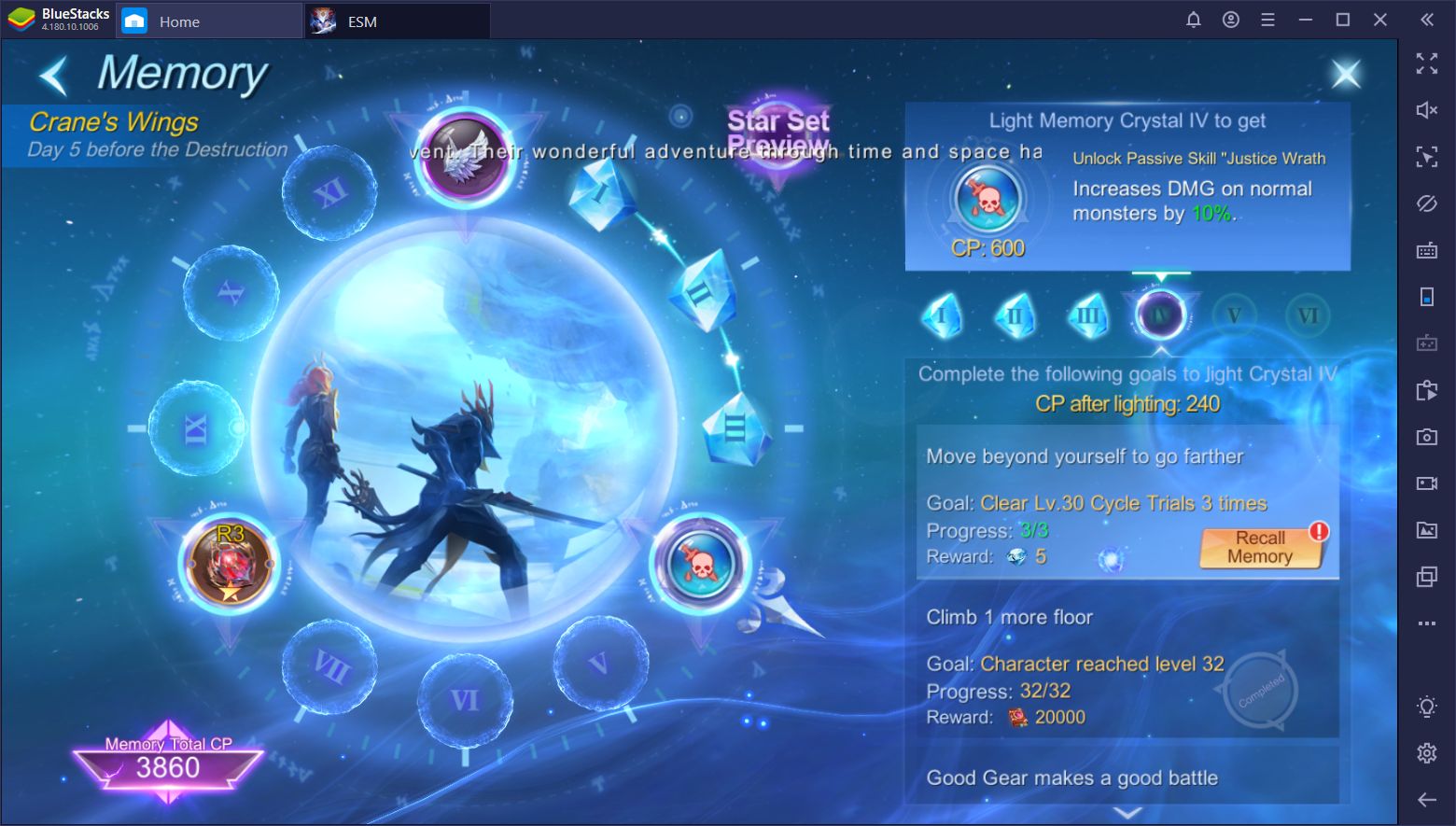 In practice, the items in the Memory menu function as extra sets of achievements, though they're much easier to complete. So make sure to visit this menu often, especially when the icon has a red dot on it as this suggests there are rewards awaiting within. Furthermore, when you complete all the challenges in a single memory crystal, you will unlock powerful, permanent boosts for your character. Moreover, when you complete all 12 crystals in a set, you will also receive significant rewards such as exclusive outfits.
4. Upgrade Your Character
Despite offering the ability to play automatically and complete many battle and encounters without your input, you will need to keep your character upgraded if you plan on staying alive for long. Your CP is an indicator of your overall strength, and there are many ways to increase it in Eternal Sword M: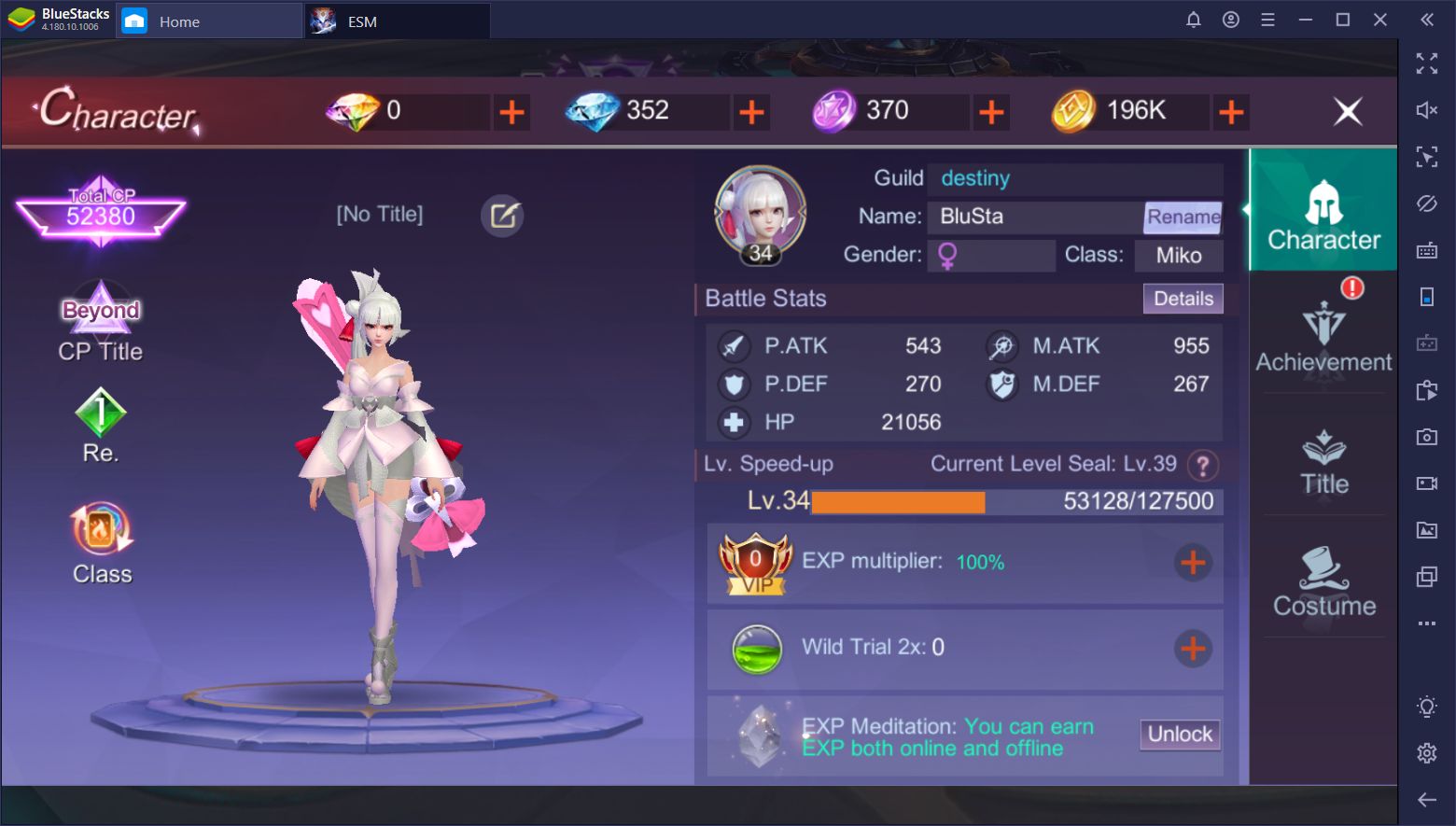 Leveling Up: Every time you increase in level, your basic stats will increase, thus elevating your total CP. Furthermore, at level 39, you will be able to change your class into a more powerful specialization.
Gear Enhancement: By using Enhance Stones, you can increase the level and tier of any piece of gear. Every level you increase will improve the gear's stats. Furthermore, another way to upgrade your gear is by attaching gems to their slots. Depending on the type of gem you use, a different stat will be increased. Nevertheless, all attachments contribute to your CP. Lastly, the Star Soul allows you to unlock permanent boosts once you acquire all 7 pieces of gear of a respective quality. Once collected, you can sacrifice them to activate a star soul and unlock permanent boosts.
Skill Upgrades: As you fight in dungeons and complete quests, you will acquire Skill Exp. that can be used for upgrading your character's skills. For every level you increase, the effect of the skill will be improved. Every level you purchase will increase your overall CP.
Mount Upgrades: Aside from acting as a means of fast transport between the different areas in the game, your equipped mount will slightly increase your stats. Like your gear, your mounts can also be upgraded to further improve their passive boosts.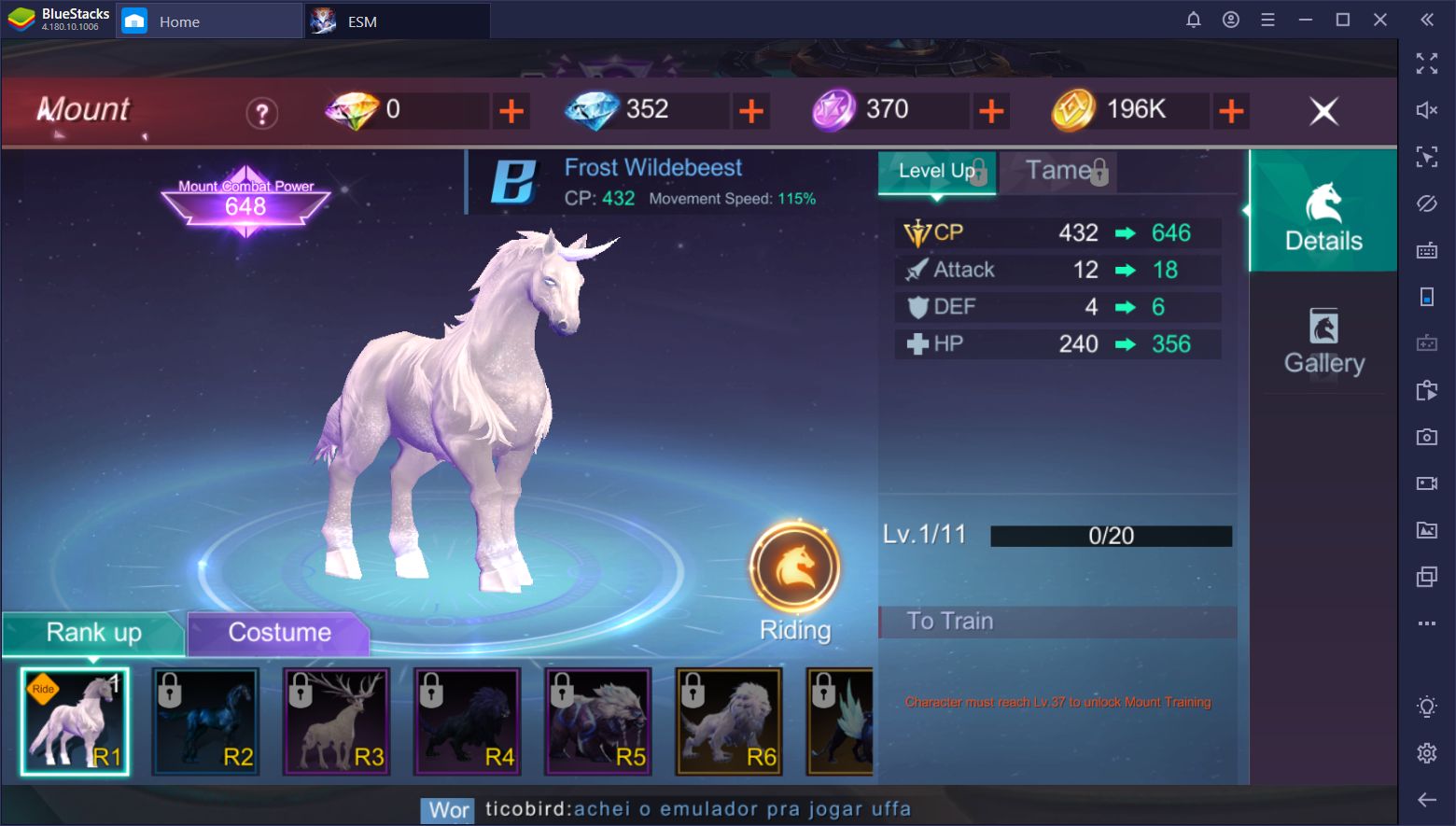 Costumes: The costumes you use for altering your character's appearance also contribute to your overall stats. The effect of every costume varies by their quality, with the rarer costumes providing a higher stat boosts than the others.
The key to progressing in Eternal Sword M is to always keep your character upgraded to the maximum level. In this manner, you can simply activate auto-battle and watch as the missions and battles complete themselves. And remember, if you ever forget what to do, visit the Memory menu as these challenges will always help to guide you in the right direction.