Game Guides
Genshin Impact Beginner's Guide to Exploration - How to Move Around and Survive in the Wild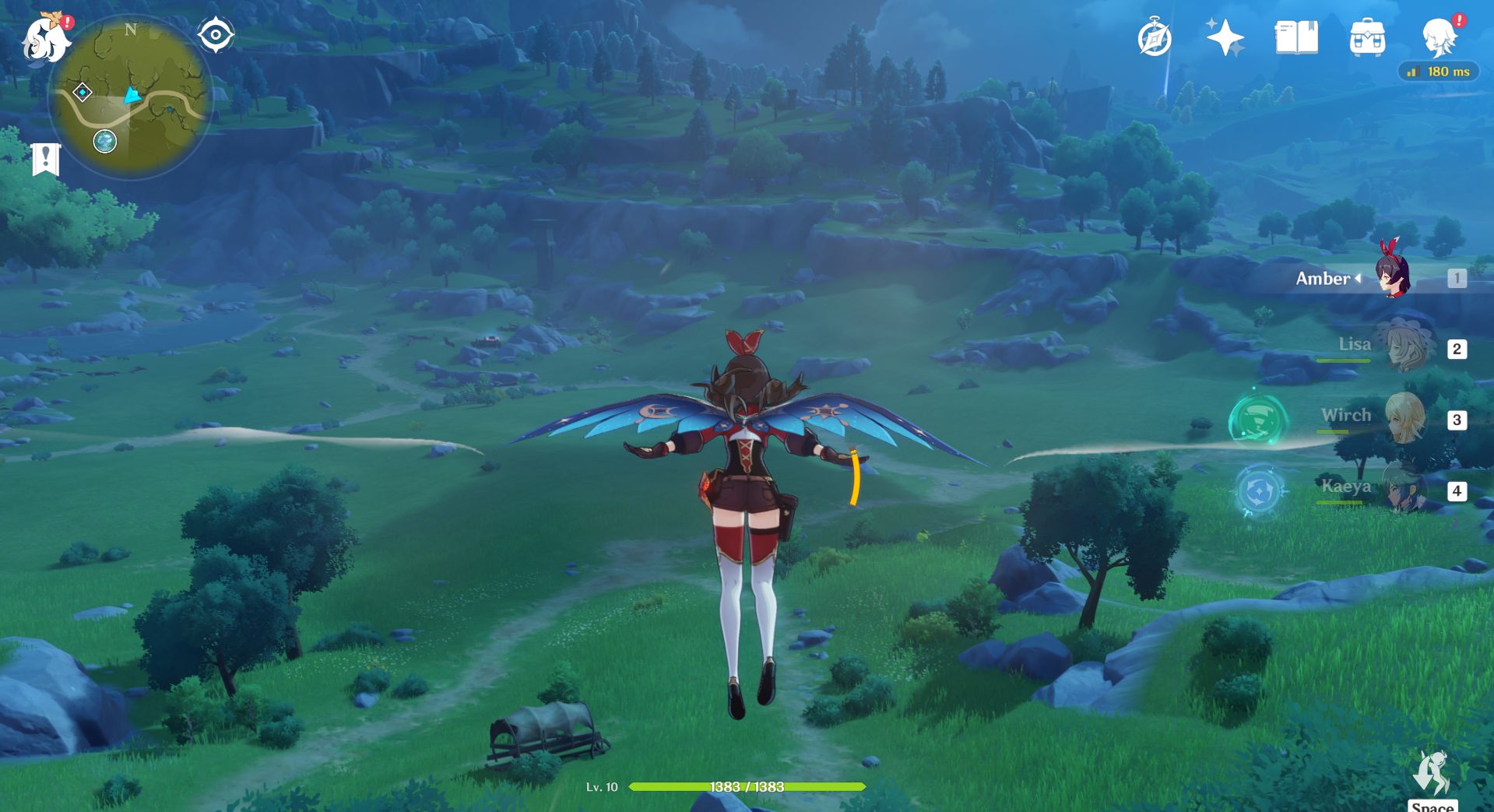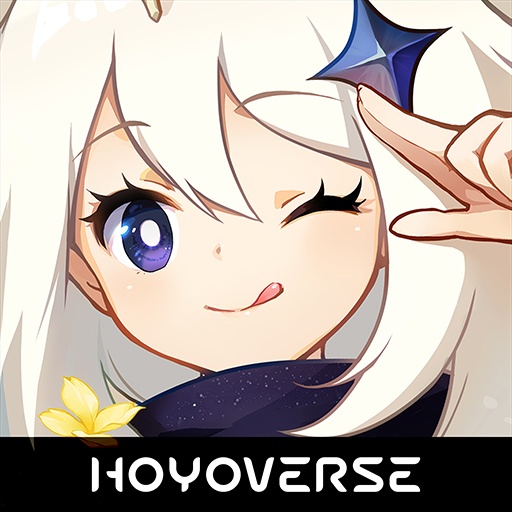 Disclaimer: While Genshin Impact was already released earlier this week, it's still not available for Android emulators. We're working around the clock to make this game playable on BlueStacks ASAP, so stay tuned. The screenshots in this article are from the PC version.
Genshin Impact is redefining the concept of open-world mobile games with its expansive and vast world, intricate combat mechanics and elemental interactions, and the sheer amount of things you can do in a free-form fashion throughout the world of Teyvat. This comes as no surprise from miHoYo, the developers behind the popular Honkai Impact 3rd, an action RPG mobile title that also pushed the limits of the genre on the platform. However, with over 10-million pre-registrations and a whole host of features to enjoy, we have to say that they definitely hit the nail on the head this time around.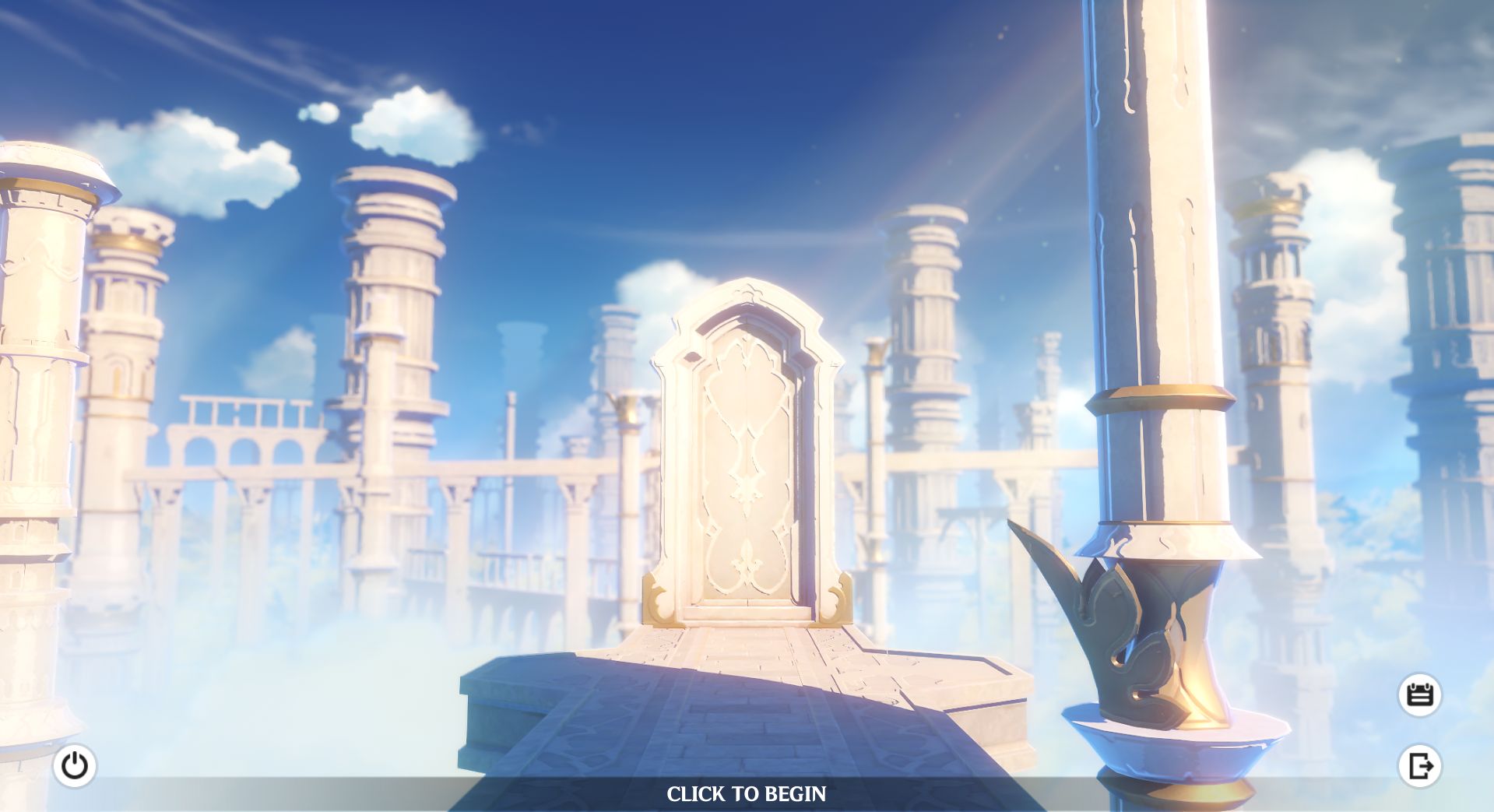 Unlike most mobile games that focus more on casual elements and auto-navigation and auto-combat, Genshin Impact requires a much more committed approach—it's much more like a PC and console game in that regard. There are lots of things to consider in order to stay safe when exploring the world which, if you're a newcomer, can seem a bit overwhelming at first. Luckily, we've created this handy beginner's guide where you'll find all the info necessary for getting started with the exploration in Genshin Impact.
Basics of Exploration
As we mentioned above, Teyvat is a vast realm with rolling hills, lush greenlands, perilous crevasses, and lots and lots of treasure to find hidden in its nook and crannies. While there are too many elements to name in this article, we're going to share some of the most basic aspects of exploration so that you can stay safe and discover everything this world has to offer.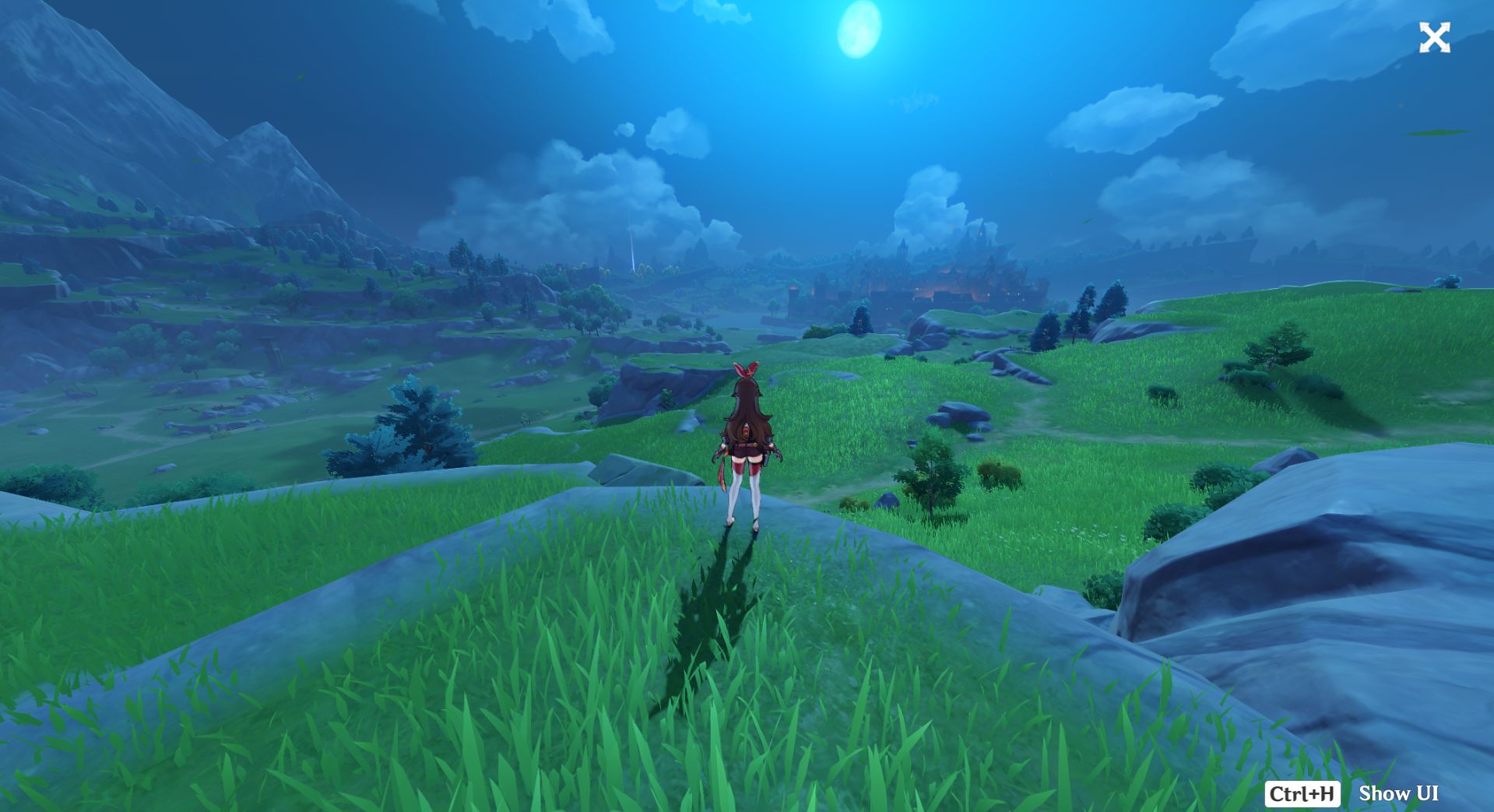 Obtaining the Glider
Before we can talk about the exploration itself, however, we need to discuss one of the most important tools of all when it comes to moving around, the Glider. This tool essentially lets you glide down safely from any height, avoiding fall damage and untimely deaths from tumbling down a mountain.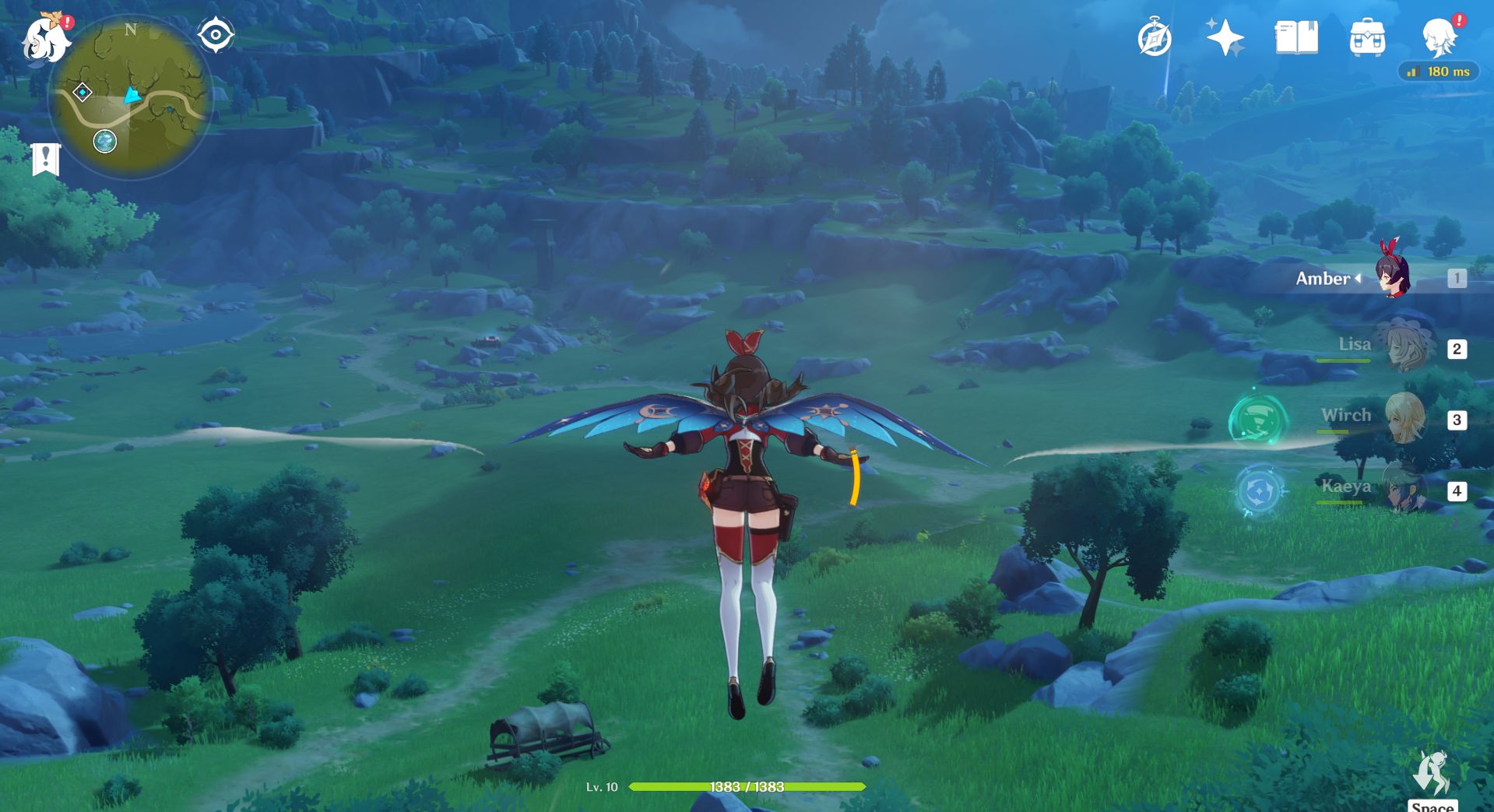 In order to obtain the Glider, you must simply follow the story quests. After you meet Amber and travel to Monstadt, she'll give you your very own Glider as a welcome present.
Exploring the World Safely
Now that you've got the Glider, you can start exploring virtually every part of the world. There are some constraints here, however, in the form of high-level monsters. As you travel further away from Monstadt, you might find enemies that are too tough for you to handle. If your characters aren't strong enough, you'll simply find yourself doing no damage, and getting killed in one hit. At best, you'll be hitting an unbeatable punching bag for hours on end, and at worst, you'll find a swift end if you make a single mistake.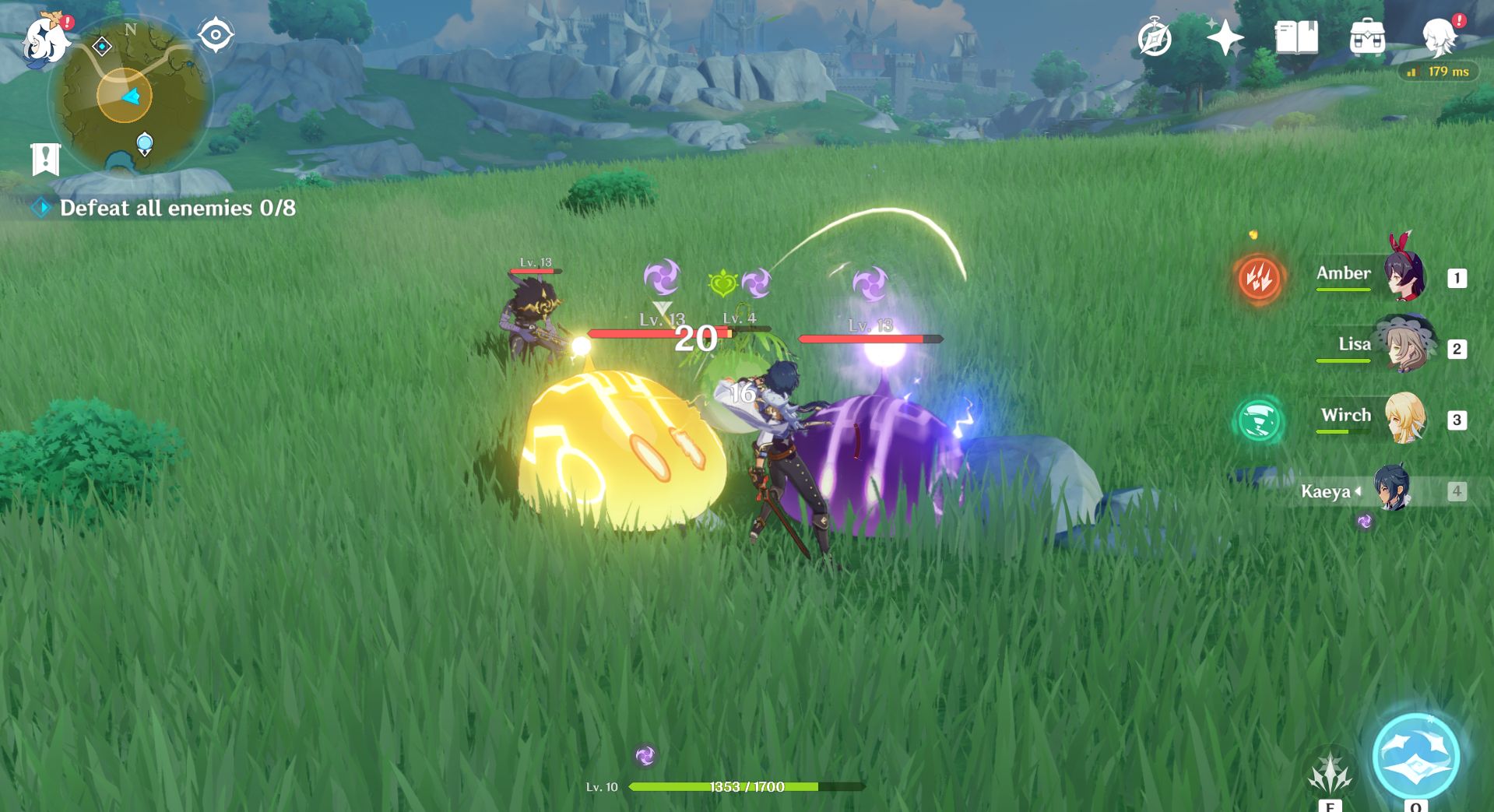 In this sense, even though the world is open for you to explore, you should always stay in areas where the monsters are close to your level. There are plenty of resources and treasures to find scattered near Monstadt, which should allow you to upgrade most of your characters to a level where they can safely start exploring further away from the city.
Climbing to Reach New Places
Another aspect of exploring in Genshin Impact is climbing. In short, you can climb absolutely everything—as long as you have enough stamina, that is.
Your stamina is represented by the yellow bar that appears beside your character whenever you perform special actions like running or dodging. It also drains slowly while using your Glider and while climbing. If you're doing the latter when your stamina runs out, you'll lose your grip and fall down. And of course, if you're high enough, this will spell certain doom for you.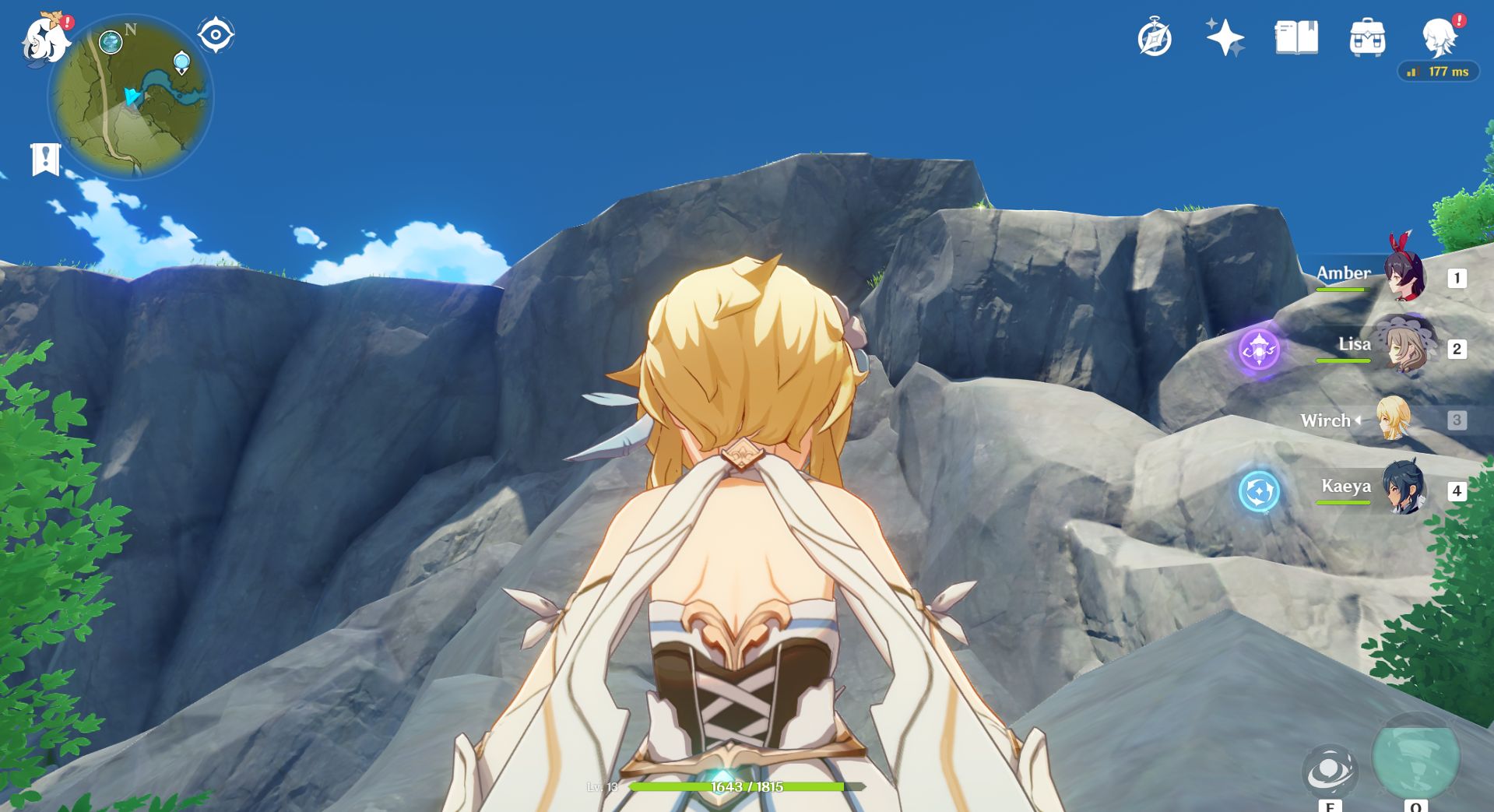 Climbing is as easy as walking towards any vertical surface until your character automatically clings to it. Afterward, you can simply use the directional inputs to control your climbing direction, and you can also use the jump button to leap towards a specific direction, though this comes at a hefty stamina cost.
Free-form climbing is an essential aspect of exploration in Genshin Impact and is something that is seldom explored in many video games. You should always keep it in mind whenever you're out and about as you can usually find lots of goodies tucked away in mountains and other high places.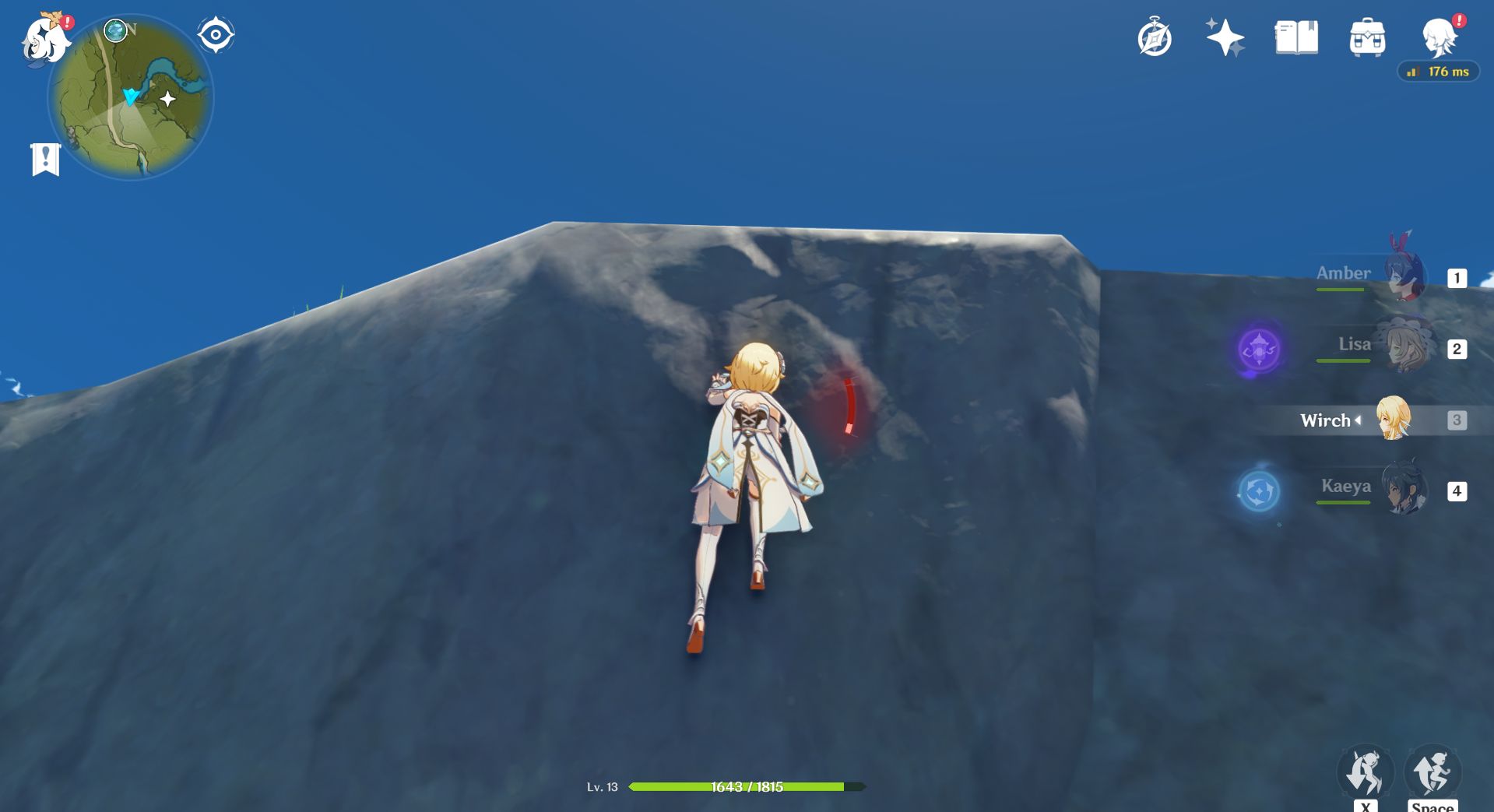 Harvesting Different Resources
The world of Teyvat is rife with resources that anyone can simply pick up and take with them. From fruits in trees and flowers in the fields, to ore veins sticking out of mountains and materials that certain monsters drop, there are countless resources to collect in this game.
A general rule of thumb when it comes to exploring is that you should pick up absolutely everything since they will most certainly have a use later on. Whether it's for cooking new recipes and concoctions or crafting and upgrading weapons, the more materials you have on hand, the more likely you'll be able to purchase upgrades and other goods without having to go out of your way to farm.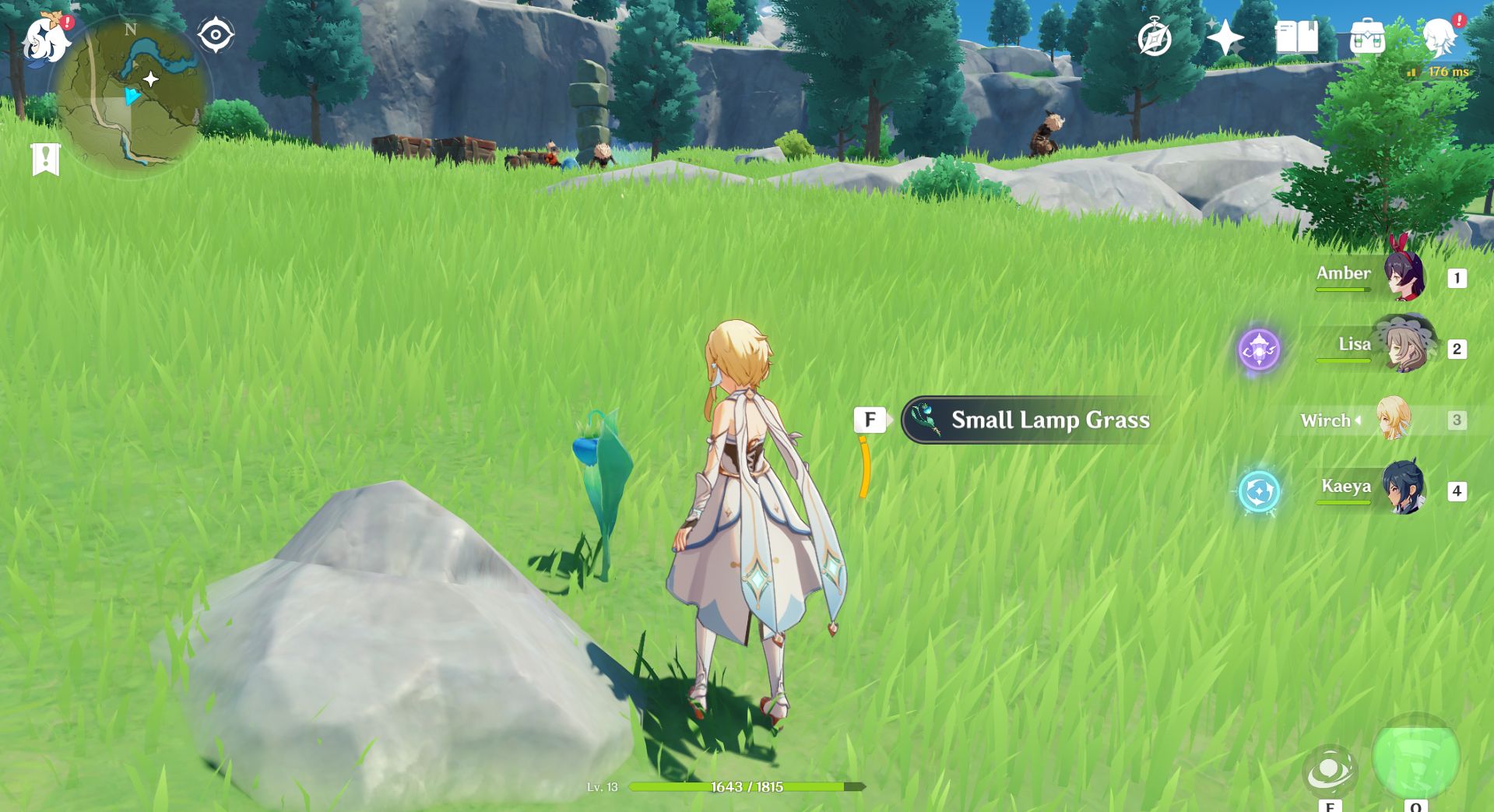 Keep in mind, however, that you have limited carry weight. Eventually, you'll run out of space and will be forced to recycle or discard certain materials. Always make sure you have enough room for new materials whenever you're out exploring.
Food and Cooking
And speaking of exploring; if you're out and about, odds are that you're going to get hurt. Whether by taking fall damage, getting shocked by environmental hazards, or simply getting beat up by enemies, your HP is eventually going to decrease.
The only ways to restore your health in Genshin Impact is by praying at Statues of the Seven, or by eating food. However, while the former is free and easy to use, it won't always be available to you, whereas you can carry food at all times in case you need emergency healing. This is where the ingredients and resources that you pick up along the way become useful as some of these can be used in cooking recipes.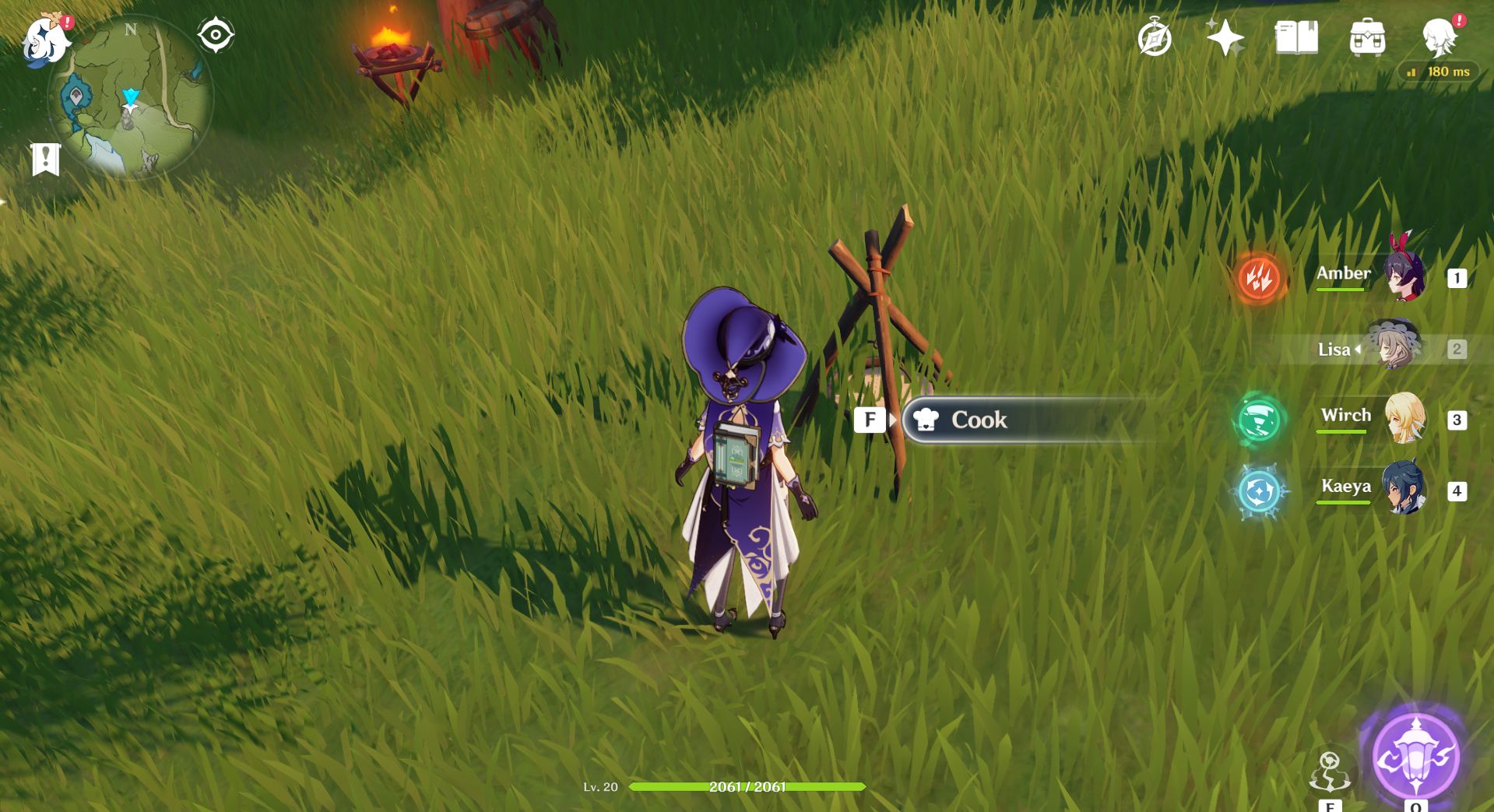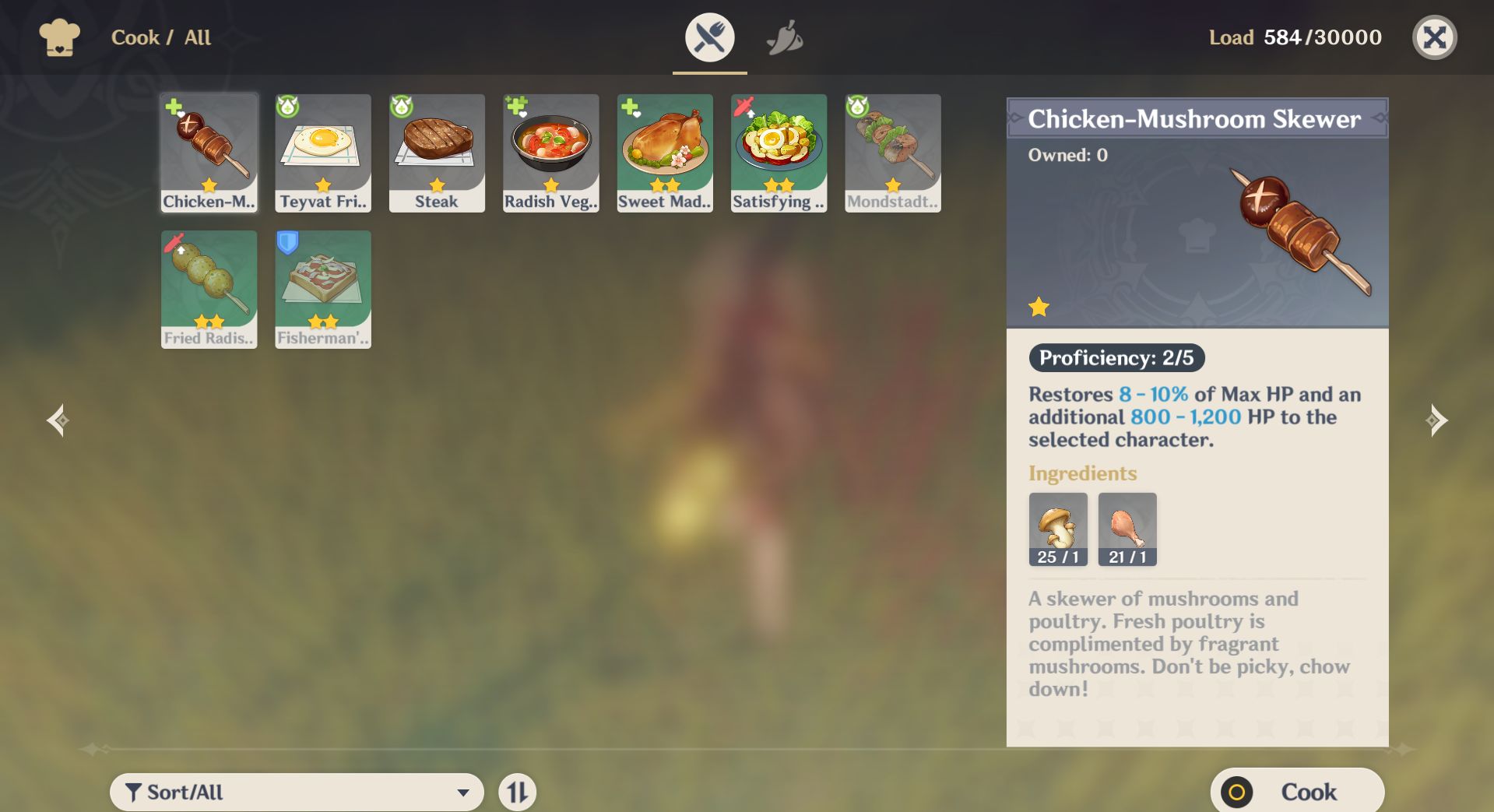 In order to start cooking, you need to look for a cooking pot. You can find one of these basically everywhere near civilization, though some enemy camps can also have them. If the cooking pot isn't lit, you first need to start a fire using a Pyro skill. If you interact with the pot, you can find a list of recipes available to you as well as the materials required to cook the dish. The more advanced the dish, the more HP it'll heal, though you really don't need to worry about it if you're just starting since most dishes will heal you to full health. Regardless, it's always important to carry lots of food with you wherever you go; you never know when you're going to need it.
In this guide, we've covered most of the basic aspects of exploration in Genshin Impact. There are lots of things to see and do in Teyvat, but the most important takeaway here is that you stay safe and prepared at all times.