Game Guides
Granny: Make Your Great Escape with BlueStacks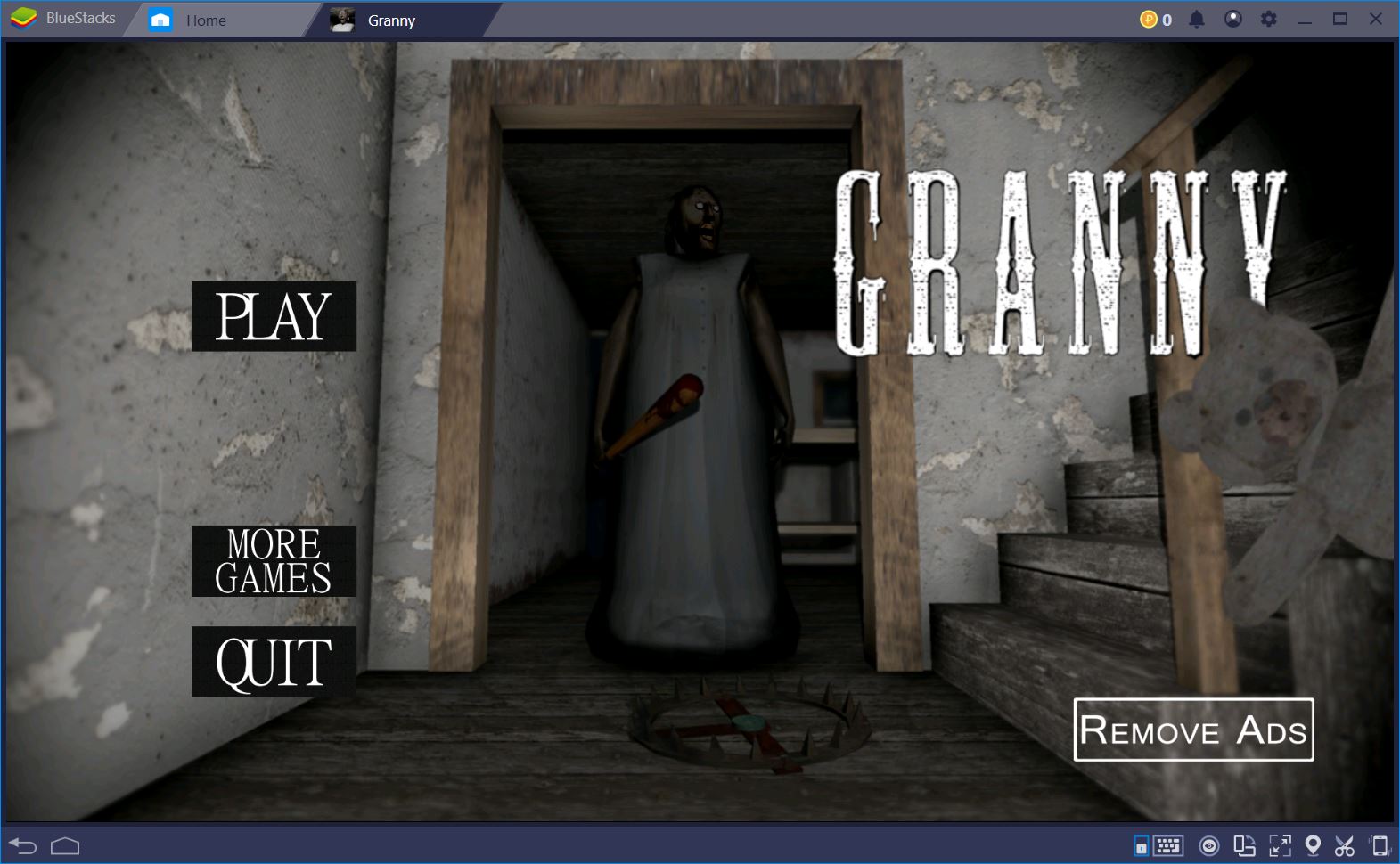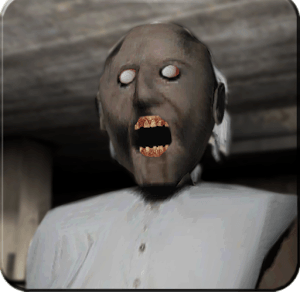 Granny is brutal. Yes, real-life grandmas and their constant cheek rubs can be painful, but the Granny in this horror survival game takes it all to a new level of creep. No matter how angry or afraid you may be 2 minutes into the game, there's no way around admitting that this is a fantastic game for its genre.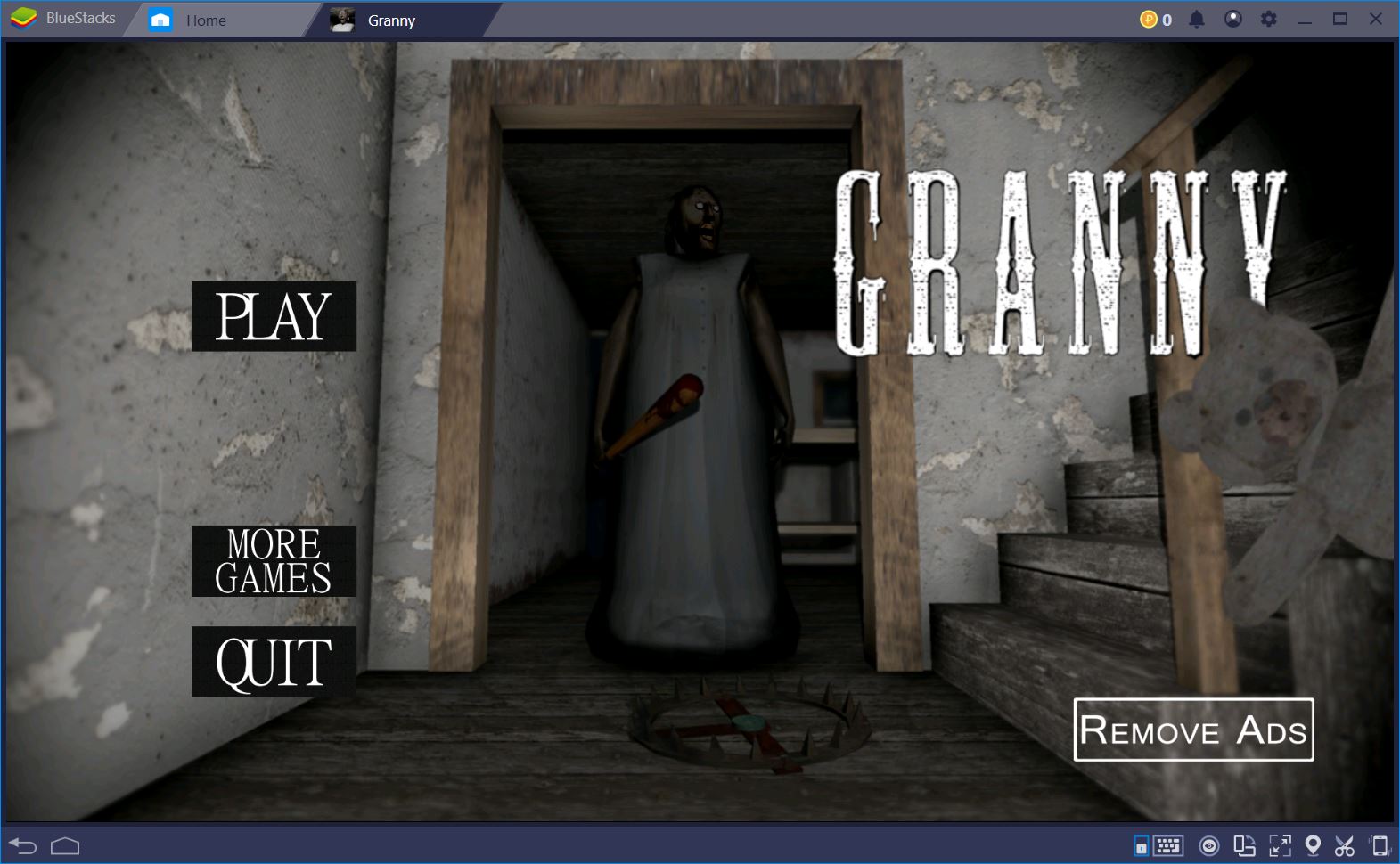 It keeps you on the very edge of your seat every second you play, it's absolutely terrifying at times, and let's not even get into the way Granny's breath smells as she chases you through the house. The horror!
But don't despair just yet. If you haven't had much luck escaping thus far, you should try playing Granny on BlueStacks. Then, you can make a run for it the way nature intended it – by using your A, W, D, and S keys!
Granny's House of Terrors
In Granny, a warped, evil, nasty-looking, sadistic grandma locks you in her house, presumably so that you can watch the complete Young and Restless together. At one point or another, before you slip into your character's skin, something goes awfully wrong and Granny gets very angry. You wake up in a room alone with virtually no idea how to escape or stay alive.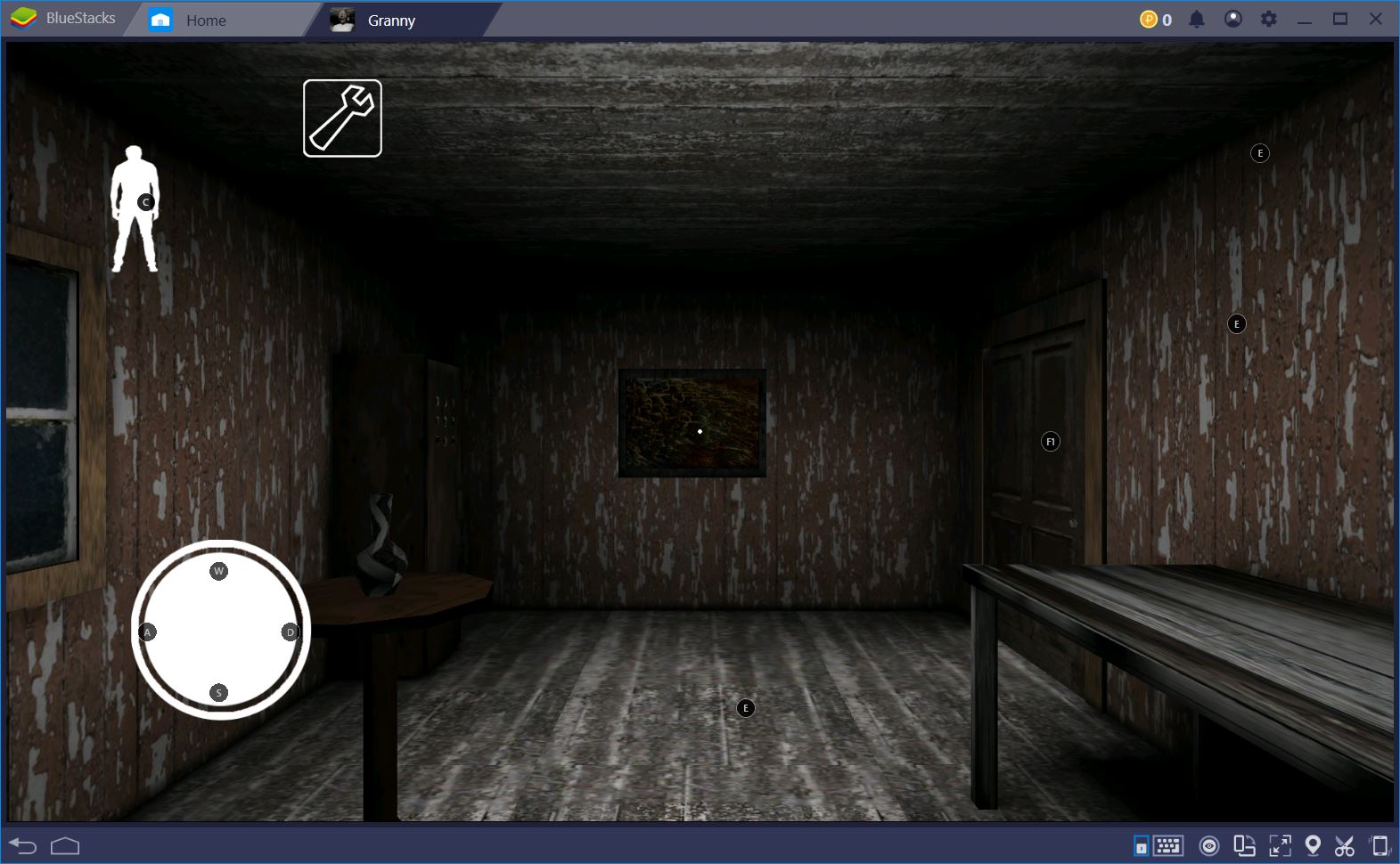 Behold, however, there's a vase nearby and you can pick it up! You rush to it because – who knows – maybe you can use it to defend yourself, then head towards the door. You aim to open the door, but dang, you've just dropped the vase you were holding. No matter. Granny's old and won't even notice it. Nimbly, you close the door behind you, move into another room, and avidly search for clues. You think you hit the jackpot when you find the car key in a toilet full of blood… except…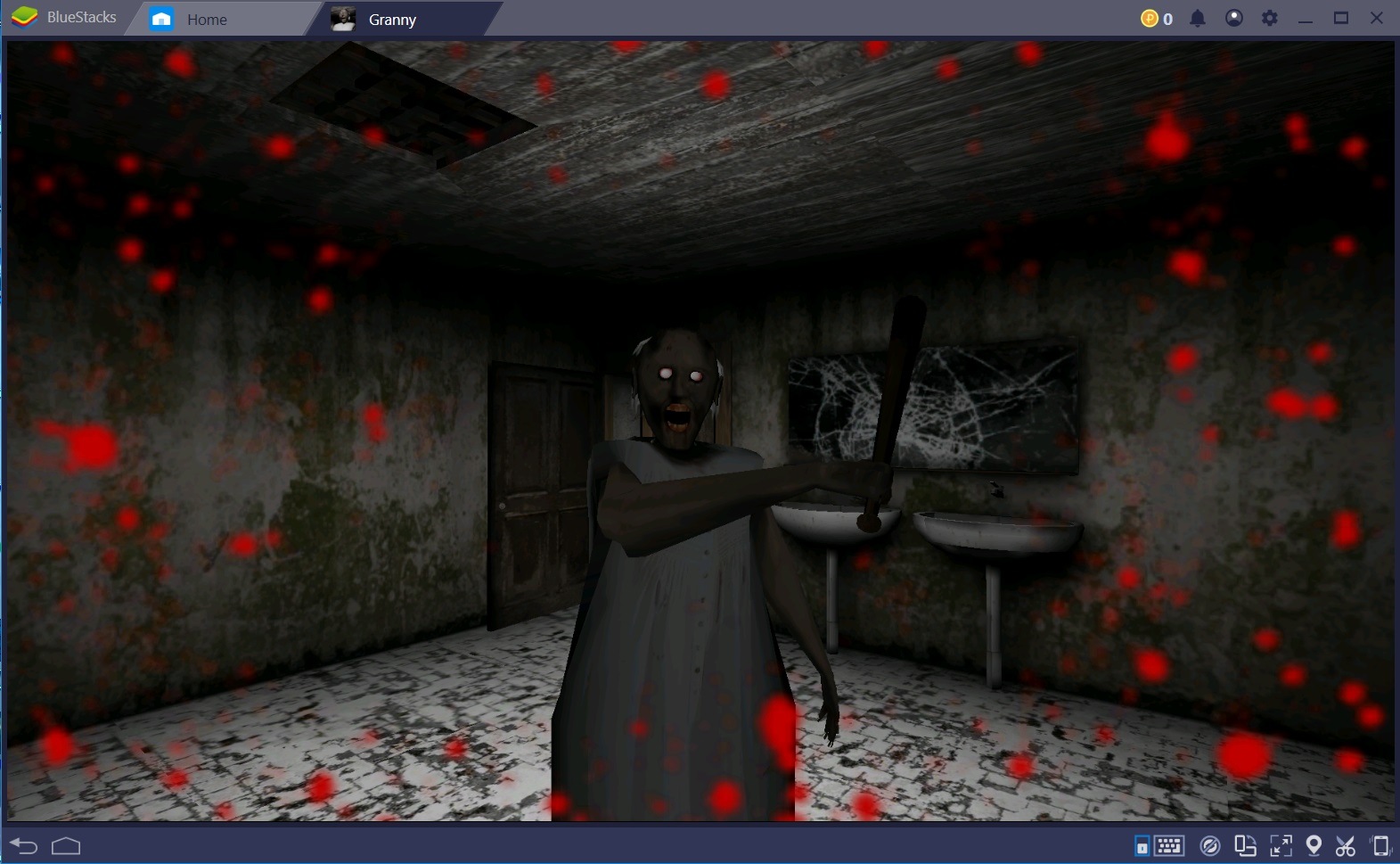 Granny was coming all along and spooked the living daylight out of you the moment you turned around. You wake up on day 2 and quickly realize that this is how you're going to spend the next good hour of the game. But Granny won't tire – oh, no. Beat you over and over, she will, until you feel too terrified to even leave the room. If you don't crawl out of the bed, after all, she can't kill you, right? Right?
Granny's Little Surprises
As you begin to look for clues, tools, and keys, you'll quickly notice that it's not just Granny that is super creepy about your situation. Everywhere you look, something is splattered on the ground, walls, or ceiling – you know – to add some context to the reasons why you want to escape in the first place.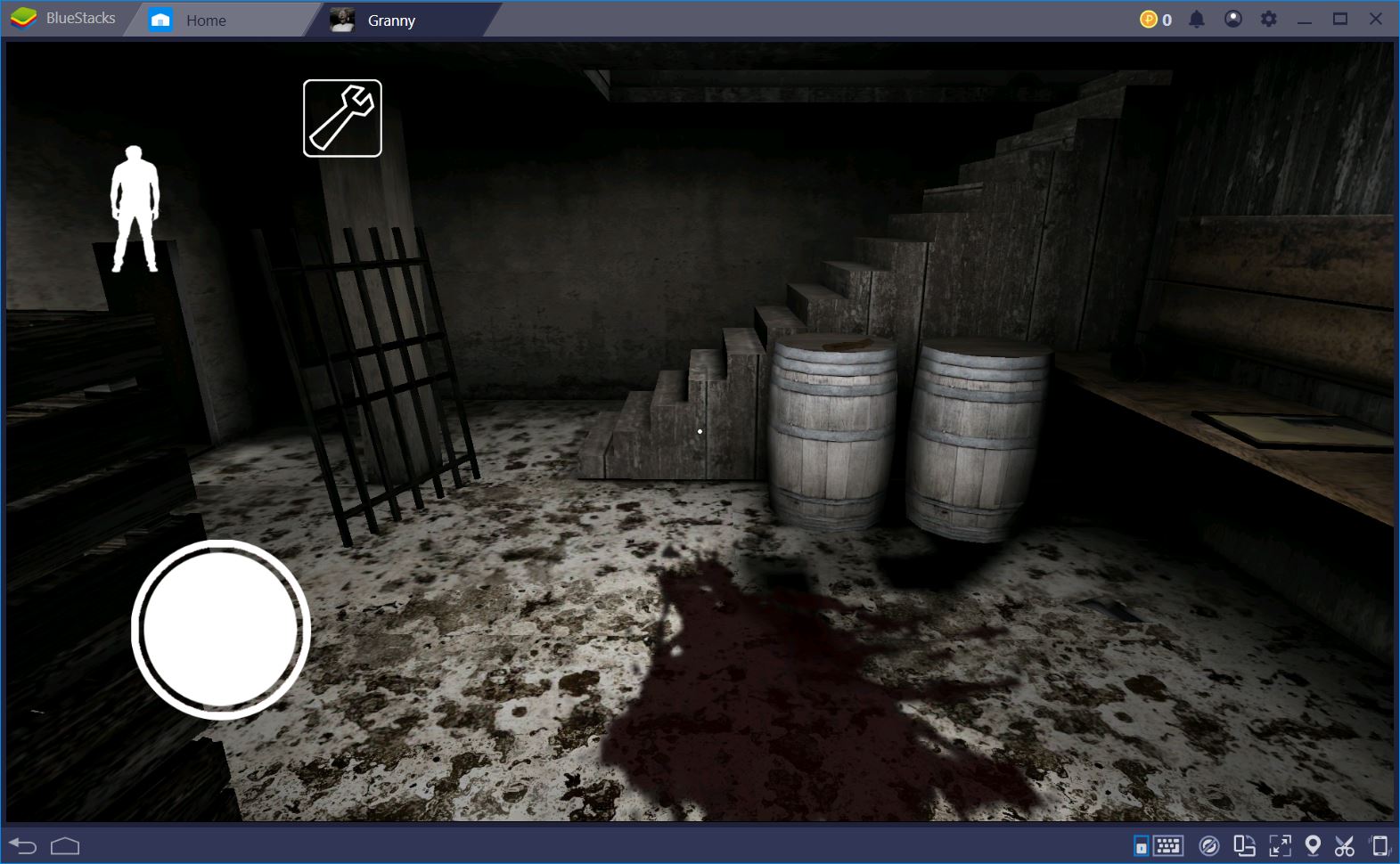 Meanwhile, a secret note from a previous "visitor" makes it painfully clear that Granny never actually intended to watch TV with you. In fact, she probably dragged you into the house just to have a good time chasing you around. Obviously, the author of this note did not have much luck making their way out alive, but then again, they weren't playing the game on BlueStacks, were they?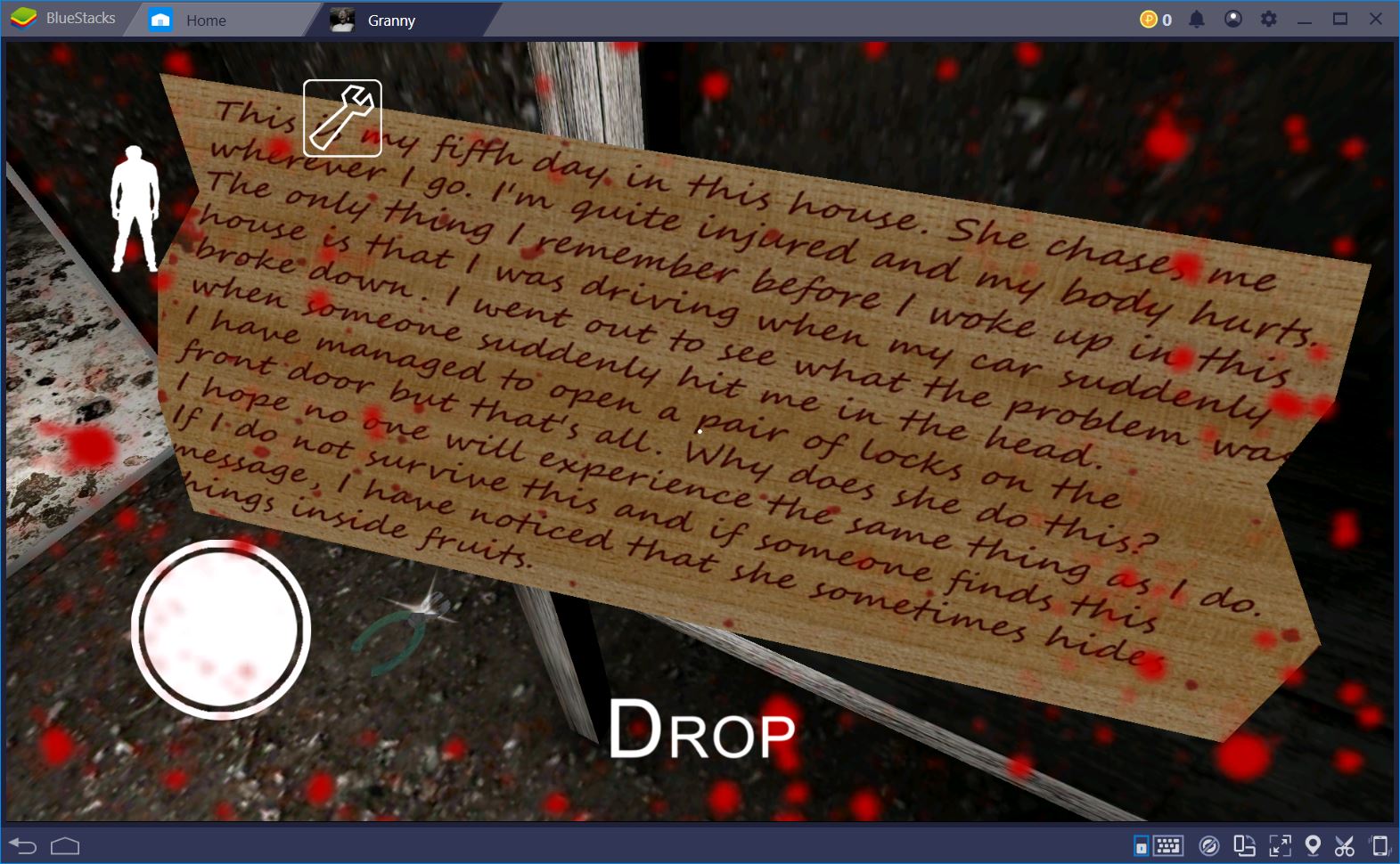 Tens of gruesome deaths (why, oh, why did we ever click on "Nightmare" mode before playing?!) might eventually convince you to attempt a "Practice" run, where it's just you and the home while Granny is away for groceries. You'd think that this setting would make it easy on you to explore unhindered, learn the different areas, and come up with a strategy. But grandma, of course, has thought of everything and, as such, even in her absence, there are places in the house that will make your tiny heart jump out of your chest.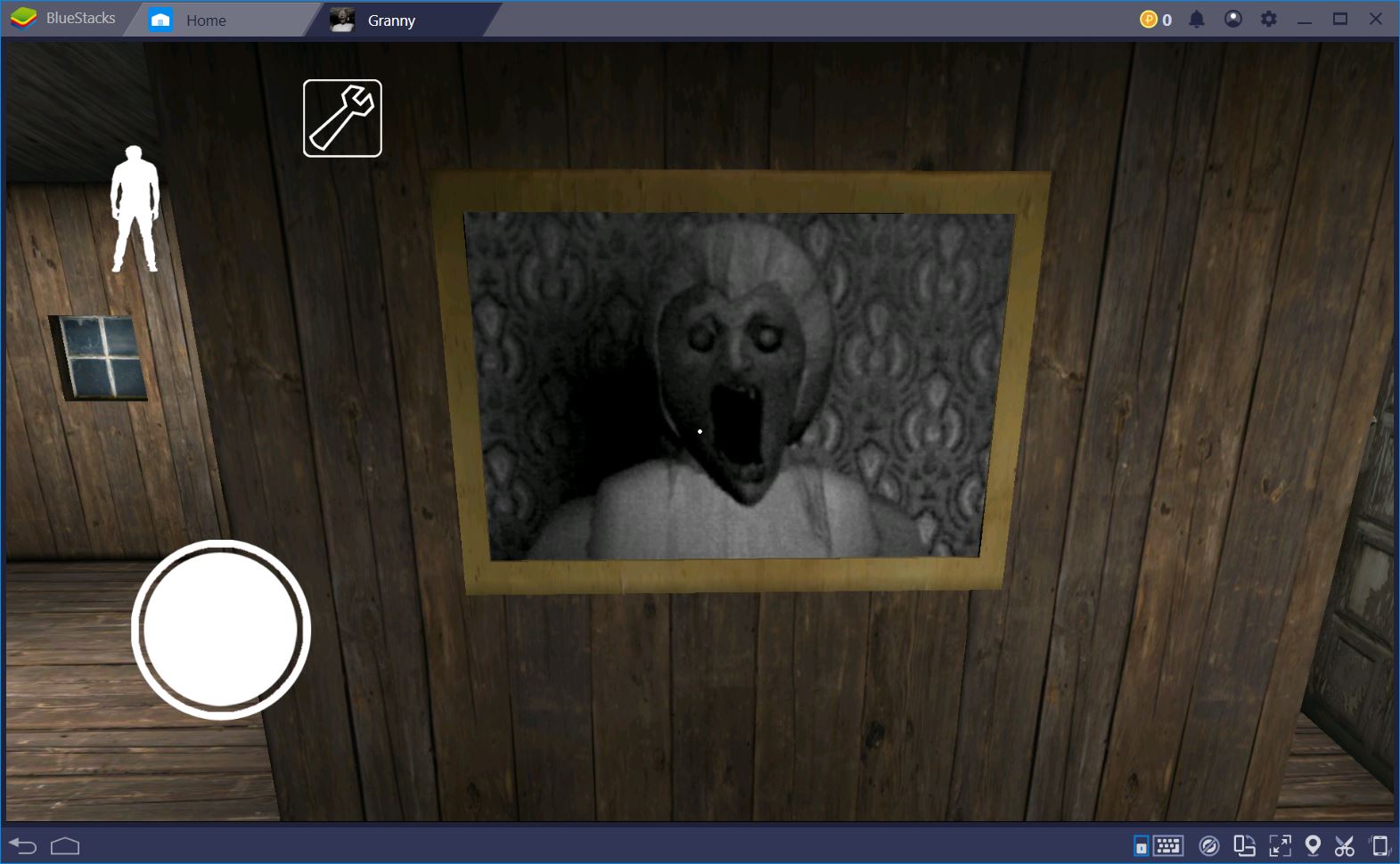 Like so.
Survive Better with BlueStacks
Playing Granny on BlueStacks is somewhat of a double-edged sword. Yes, you can move around and aim using a keyboard and mouse, but do you really want to put grandma's despicable face on a bigger screen? Do you really want to hear her laughter and taunts in 5.1 speakers? If the answer is yes, then a) you may have a serious problem, but b) you're in luck! BlueStacks will help you run the game smoothly so that those moments when Granny butchers you are as vivid as possible.
Plus, you can use the BlueStacks Keymapping Tool to configure controls to your liking. For example, we set up movement with the A, W, D, and S keys, used E for interacting with objects, C for crouching, and F1 to enter the weapon aiming mode.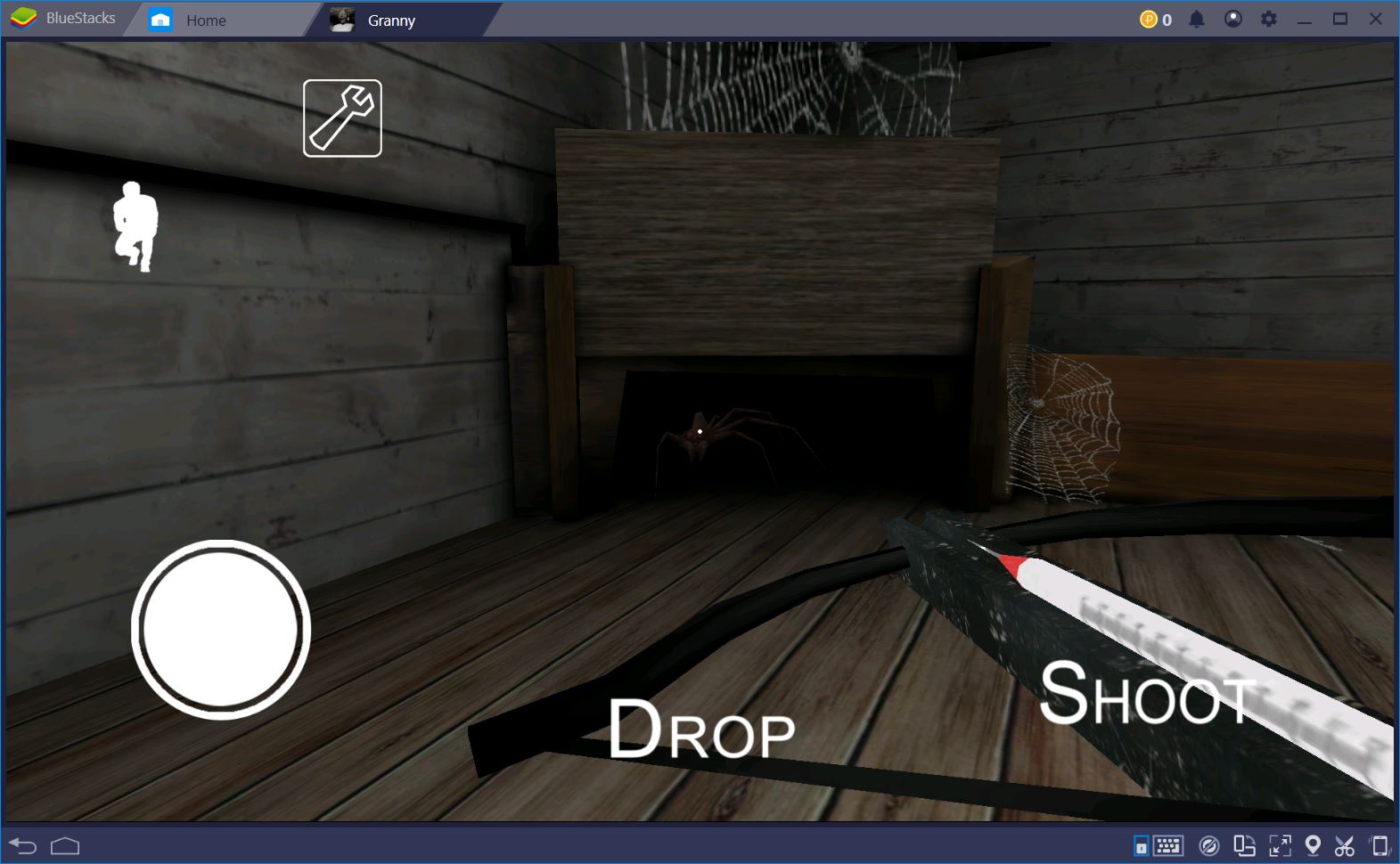 It's not that this has stopped Granny in any way. After all, she can only be temporarily disabled, even if you unload a rifle straight to her head or put her in the guillotine. In short, we still spent most of our time looking at grandma's feet from underneath every bed in the house.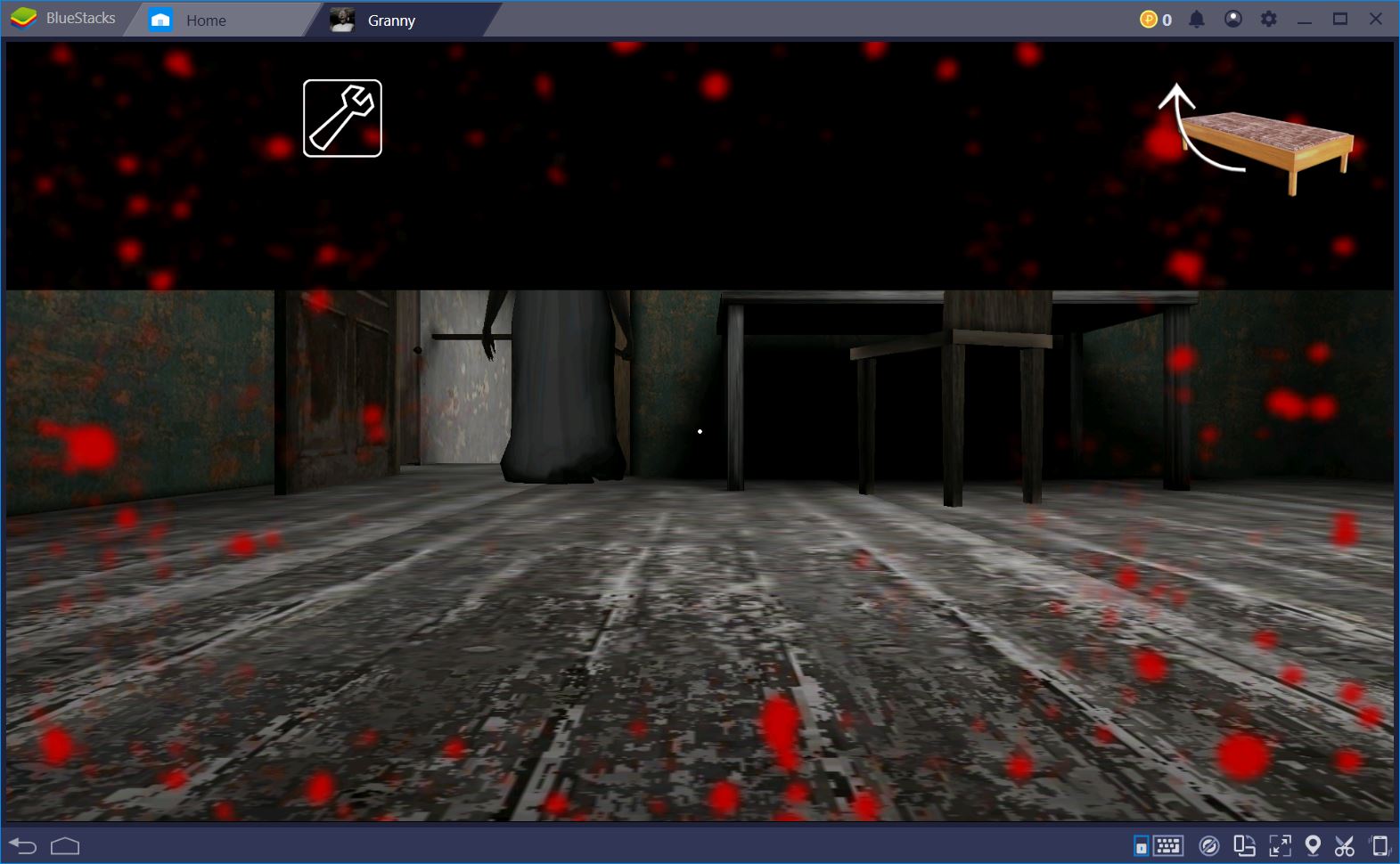 When we did come out, though, we were ready to shoot that crossbow and – let's get one thing straight – there was nothing more satisfying than hitting Granny right between the eyes. Now, to gather all the keys and open all the locks in just 30 seconds. Oh…
Don't Give Up Hope
Granny is terrifying. When she pops up from behind you or even when you know she's coming from several rooms away because you accidentally dropped the crossbow you were going to shoot her with, everything becomes a blur and you desperately run in search of the nearest bed or cupboard. Many times, this doesn't work. Most of the times, actually.
But this is no reason to give up on the mental torture… fun, we mean… that this survival horror game can inflict on players. When the going gets tough, put Granny on BlueStacks and use the enhanced controls to level the field as you learn your way around the house. If that doesn't work, there's always our step-by-step BlueStacks guide to both escape routes via the door or the car.
And if that doesn't work either, well, maybe it's best if you just stay under the bed. Someone is bound to come to your rescue eventually…