Game Guides
How to Play Idle Huntress: Adventure on PC with BlueStacks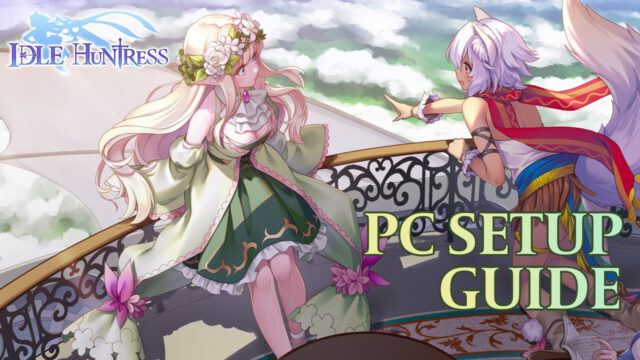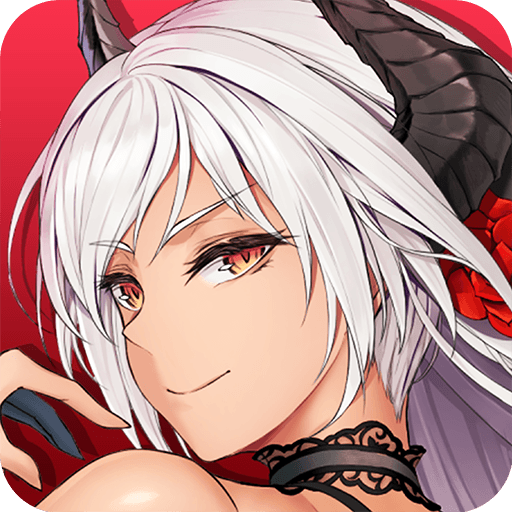 Get ready to play Idle Huntress: Adventure at a different level by trying out this game on the BlueStacks platform which enhances the overall experience of playing any mobile game available. Countless users have made the switch to this platform and it's never too late to join in the fun and start playing new games and transfer existing games so that you can enjoy all of the features that BlueStacks has to offer to everyone who genuinely enjoys playing Android games.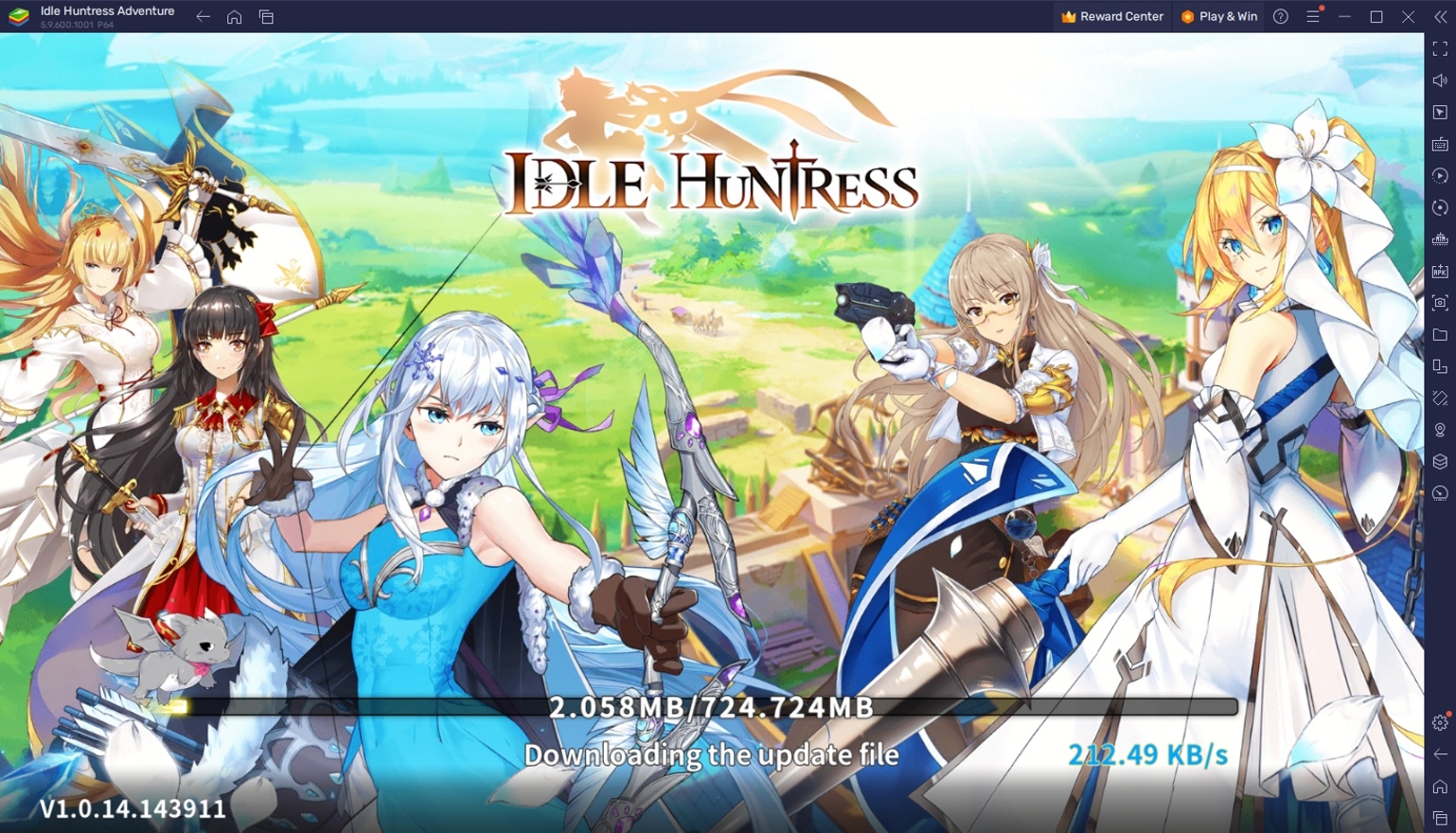 Table of Contents
Idle Huntress: Adventure is a turn-based RPG where the player will be able to collect a large number of anime-inspired characters and use them to fight against various enemies, including other players in the PvP arena. The game draws players in by taking historical figures and transforming them into waifus. It's an awesome game that players can enjoy actively or even passively if they are busy at work or school!
How To Set Up Idle Huntress: Adventure on BlueStacks
Playing Idle Huntress: Adventure on your phone doesn't really feel complete. Even though the game is specifically made for the mobile platform, you might be surprised by how well it plays when you start using BlueStacks to emulate the application. The gameplay features of BlueStacks make it so that you're playing any mobile game at a level you haven't even thought was possible.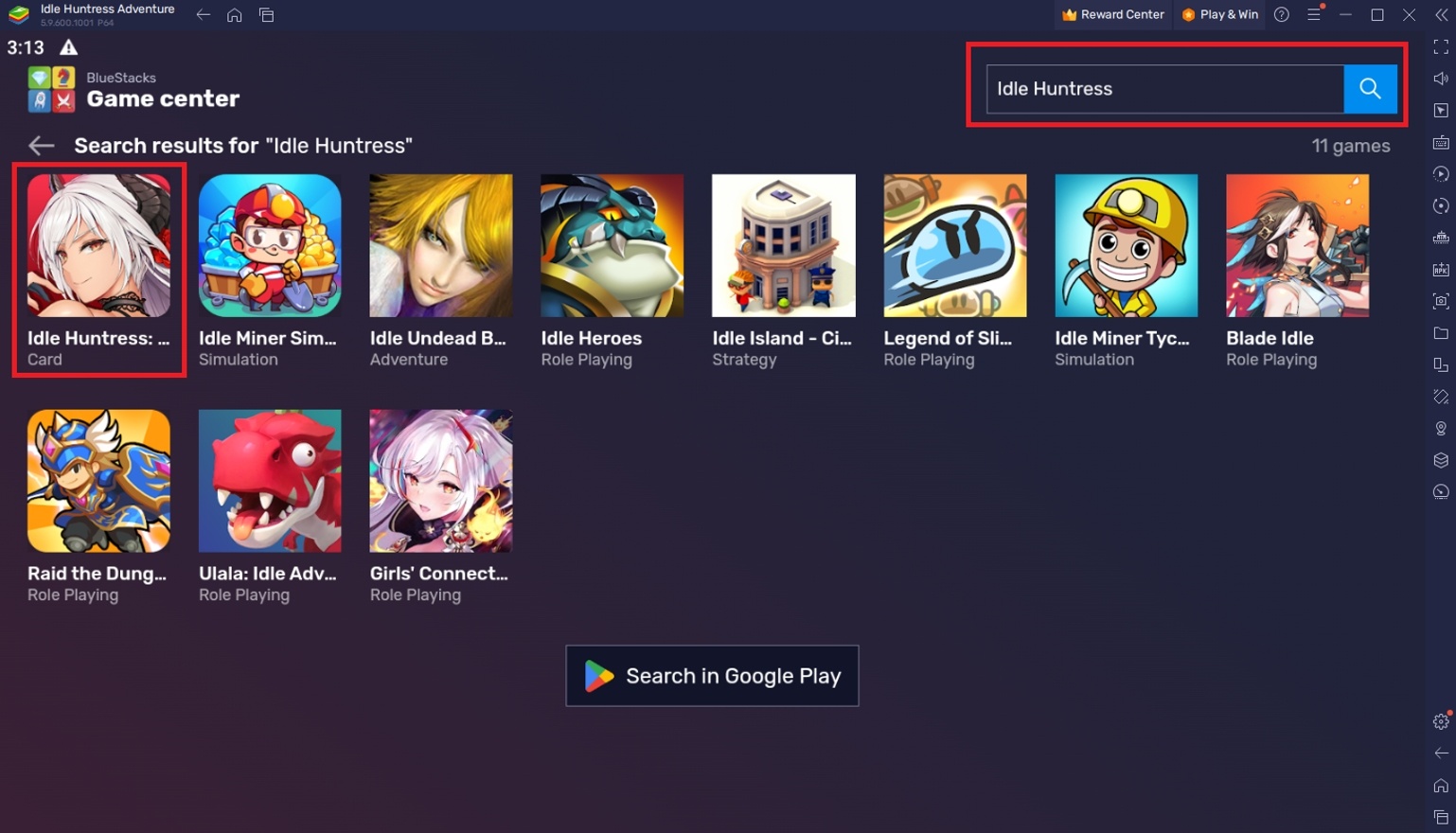 To install Idle Huntress: Adventure on your computer, please follow these easy steps:
On the BlueStacks website, search "Idle Huntress: Adventure" and click on the relevant result.

Click on the "Play Idle Huntress: Adventure on PC" link on the top left.

Download and Install the

BlueStacks

App player on your PC.

Click on the "Idle Huntress: Adventure" icon at the bottom in the app player.

Complete the Google Sign-in to install the game.

Click the Idle Huntress: Adventure icon on the home screen to start playing.
Useful Features When Playing Idle Huntress: Adventure
The best part about using BlueStacks is that it has exclusive features that is unrivaled on the market. Users have always preferred using this platform because of how well it understands the needs of the mobile gaming community and developed the best features that help players have an easier time playing their games using tools that would normally be impossible to achieve with the limited processing capabilities of a handheld device such as a mobile phone.
The Multi-Instance Function is a favorite among users because of its unlimited utility in terms of what they can do by having multiple instances active at the same time. This feature allows users to open multiple BlueStacks windows which basically emulates the idea of having multiple devices at your disposal without having to actually own or buy multiple phones. This feature can be used to open multiple games at once or have multiple instances of the same game available for the player.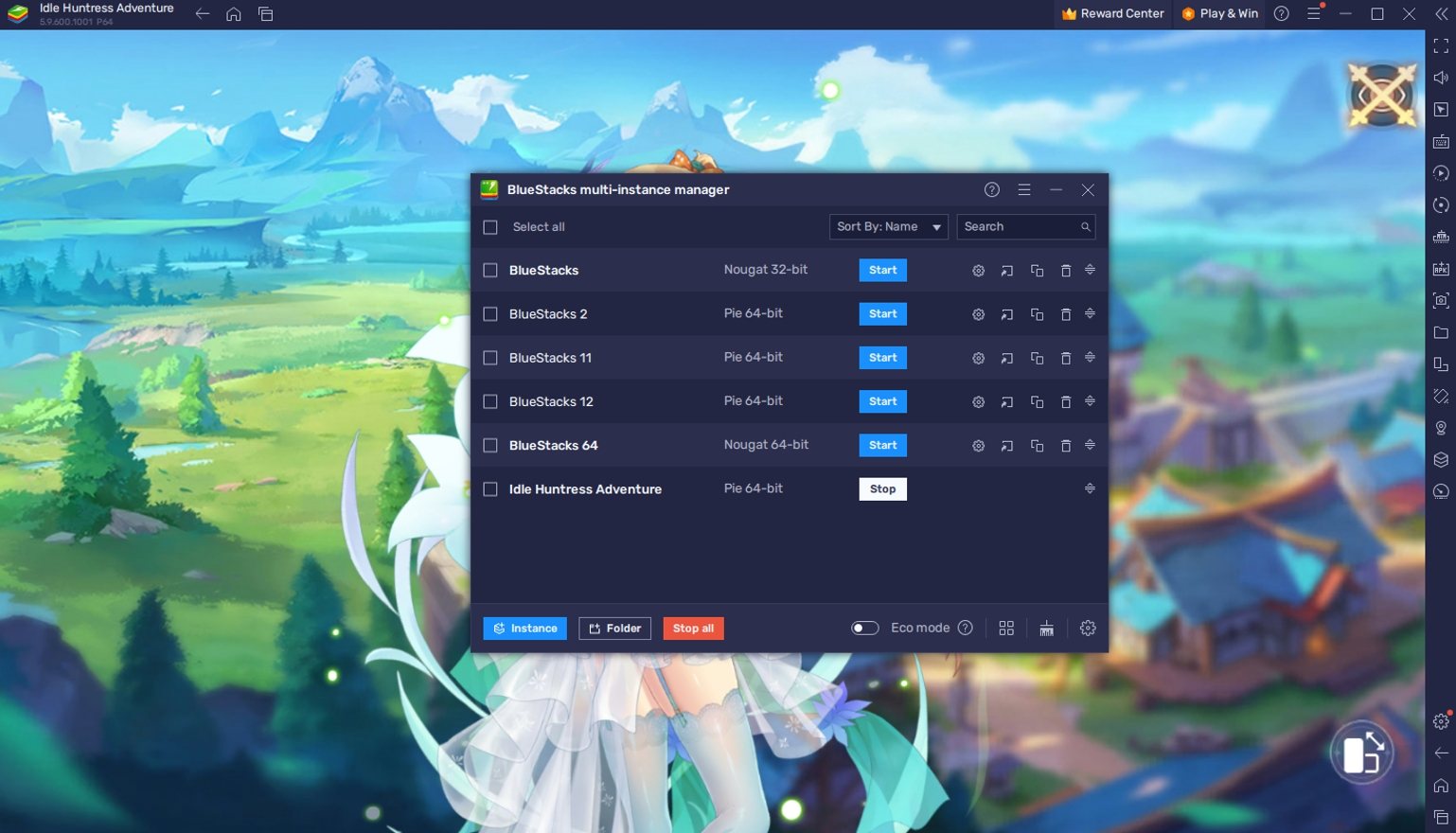 The most practical use of this feature for Idle Huntress: Adventure is to have another game open while playing this game. As the name of the game suggests, this game doesn't require a lot of hands-on actions when playing the game so it can get a bit boring if played at an extended period. The best way to maximize your gaming time is to play multiple games at the same time. Players can also choose to create multiple accounts on Idle Huntress: Adventure and play them all at the same time on the same computer.
The BlueStacks Macro Feature sounds complex but is one of the most simple tools on the platform that users love to utilize in their games. The feature allows players to record their actions and commands which they can replay at a later time. This means that they can create auto-play macros for tasks that are repeatable by simply creating their own custom string of commands that will accomplish the task for them. It does so with complete accuracy so you don't have to worry about it messing anything up.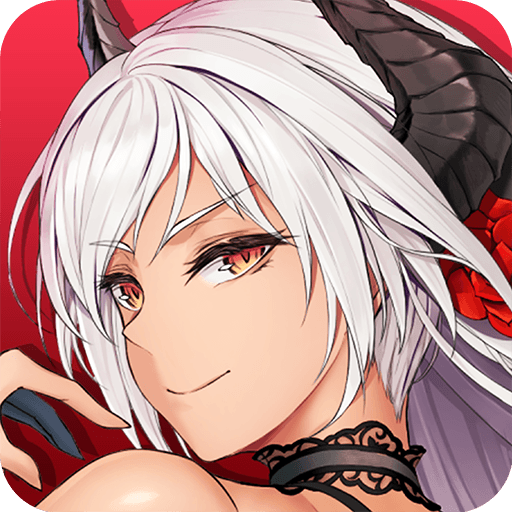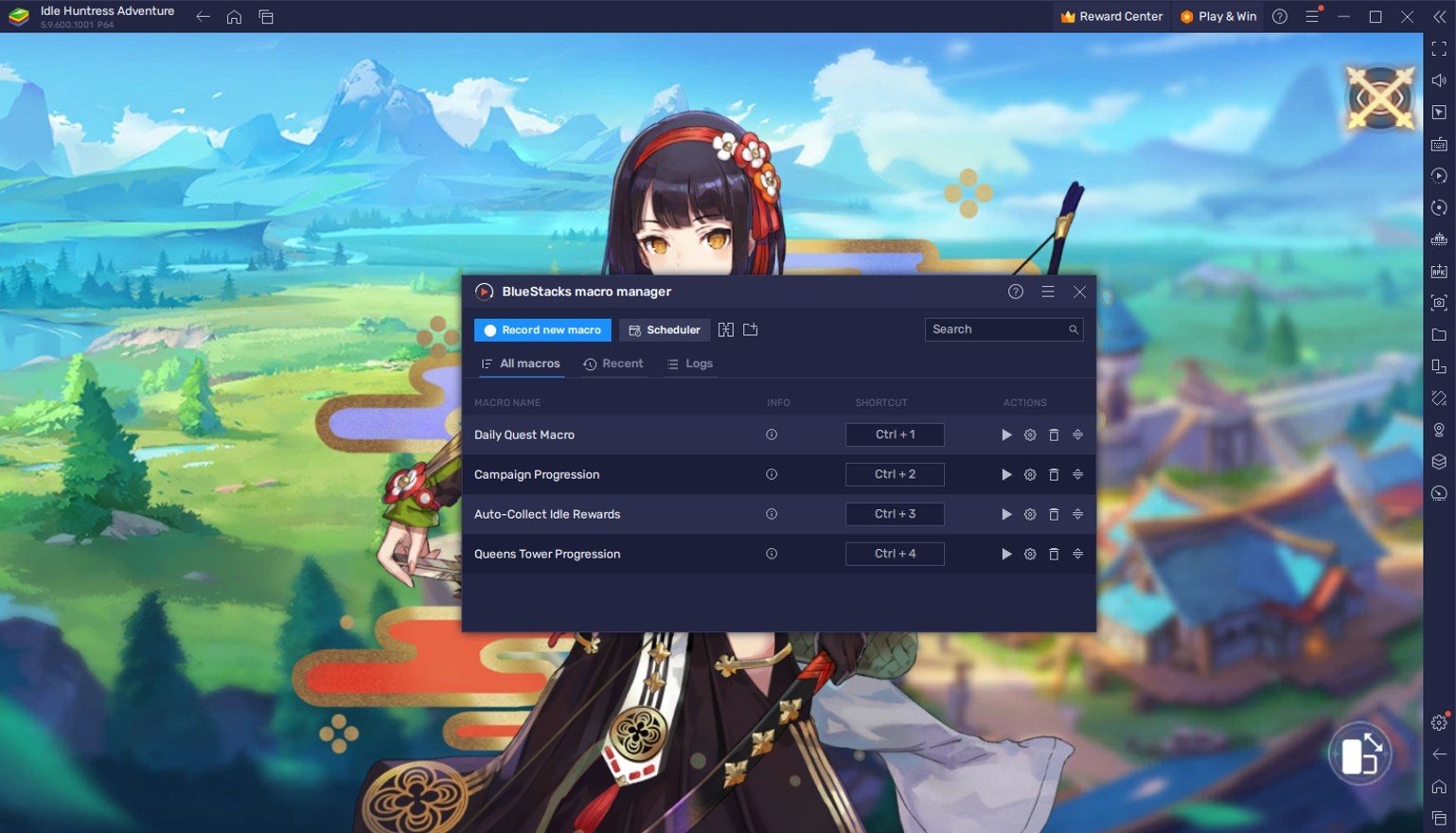 Idle Huntress: Adventure is already a game that has a lot of auto-play features but that doesn't mean the Macro Feature can't help make your life easier. The game has a lot of daily tasks that end up being too much of a chore after playing the game for more than a week so the Macro Feature really comes in handy when doing those tasks for you every day. You can also use this tool to collect idle rewards or send out your party to farm for materials while you focus on work or school.
The Eco Mode has a simple job in BlueStacks but every gaming platform seems to underestimate the importance of having a power-saving mode available. Games are increasingly becoming more consumption hungry and even high-end PCs tend to experience slowing down when running multiple applications at the same time. This is why it's important to have the Eco Mode option since it makes it easier for your computer to multi-task even the most power-hungry games.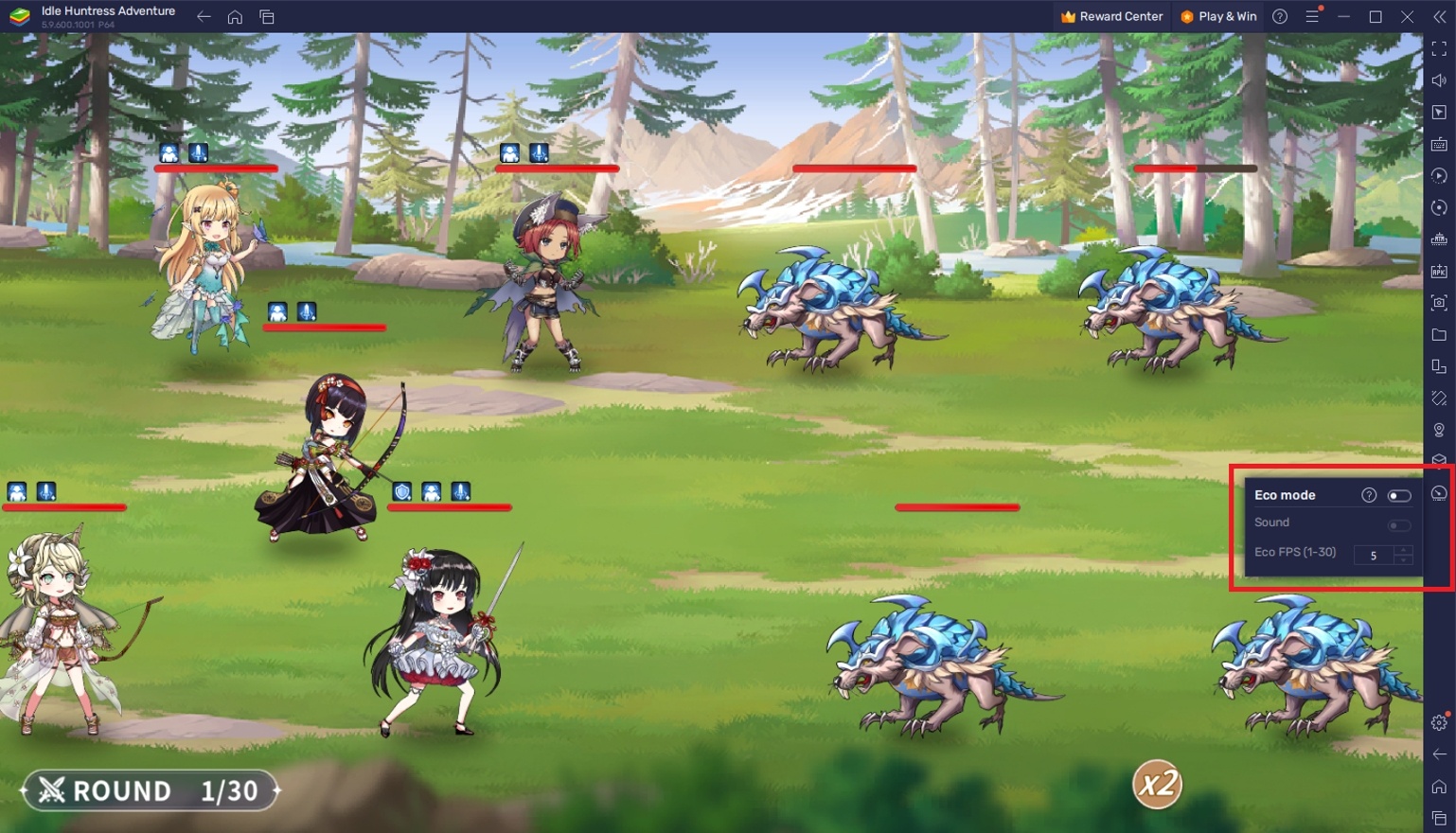 Idle Huntress: Adventure isn't a game that'll slow down your computer whenever you open it because its design is very simple. However, if you combine this game with the other two features that we just mentioned then it might end up being a problem for your computer to run all of your applications at the same time. It's a good idea to use the Eco Mode whenever you're not actively playing your game but you want to keep it open so that you can monitor its progress.
Surround Yourself With Powerful Allies!
Idle Huntress: Adventure will definitely be an awesome experience if you haven't tried it already. Playing it on BlueStacks simply elevates that experience to the next level and there's no reason for you not to try installing it on your computer to try it out. The platform offers so much despite it being available for free so make sure to download the game today on BlueStacks.
Collecting waifus isn't an easy task for games like these so players tend to spend weeks or even months trying to master the game's mechanics so that they can get what they want. You don't have to spend that much time though if you know how the game works and BlueStacks is here to help you out on your journey!