Game Guides
King of Avalon : Tips to Fast Track The Growth of Your Kingdom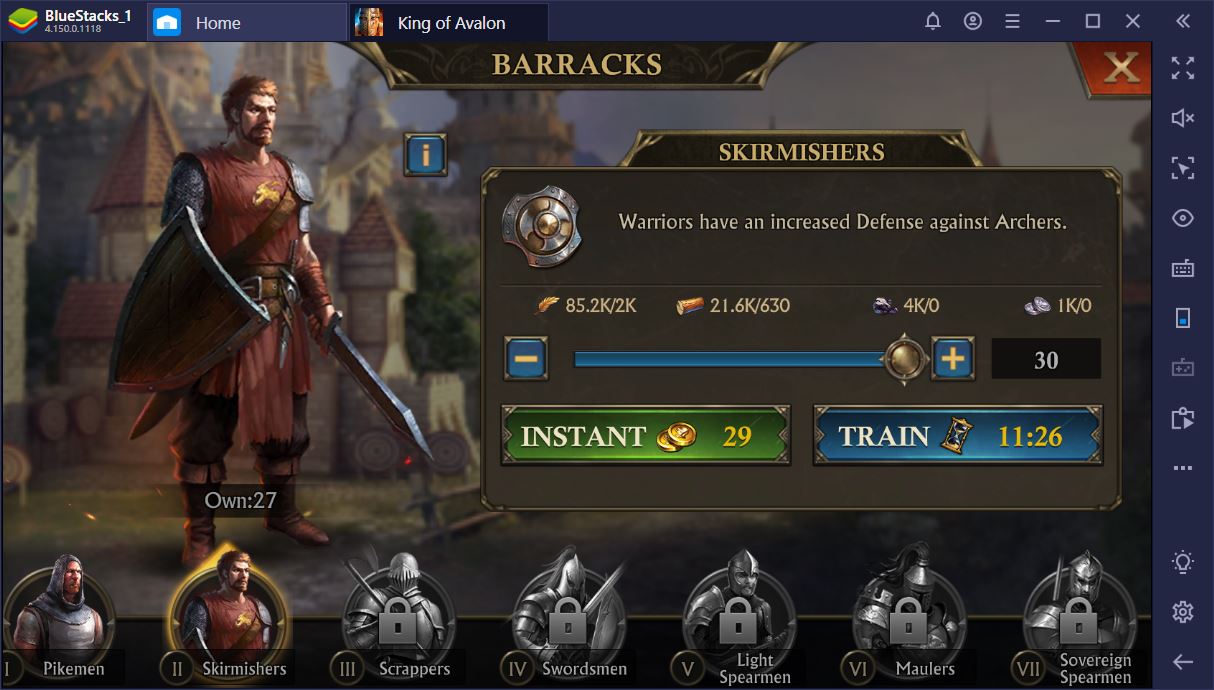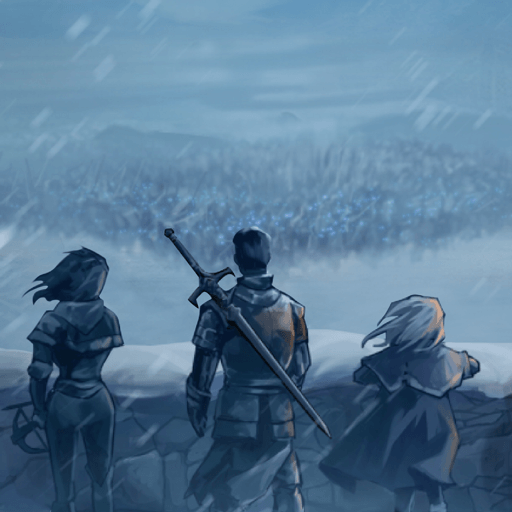 Despite being over 3 years old, King of Avalon continues to attract numerous players to its land of knights, dragons, and courtly celebrations. Being able to level your city as fast as possible will make a great difference throughout your KoA playthrough, but it will mostly show in the endgame, when things get really interesting.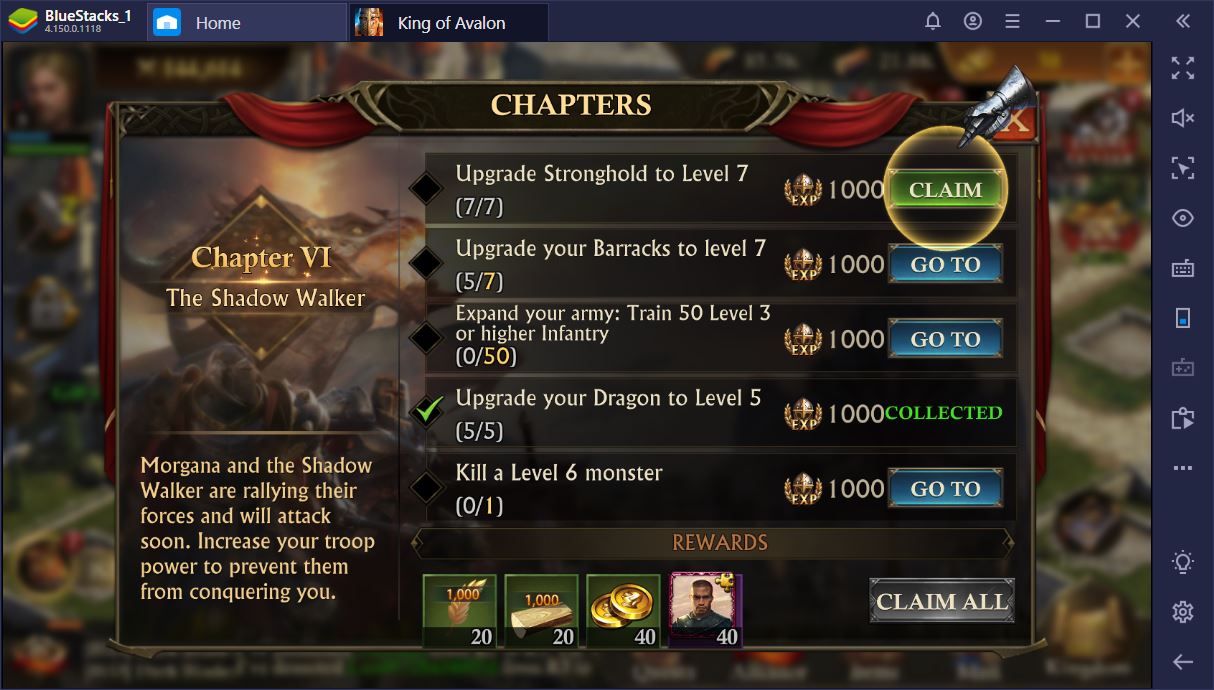 Most importantly, knowing how to develop your stronghold can help you score better throughout the most important events in the game, such as the gold event. Basically, this knowledge will reflect in the rewards you get and how far you can go in the game.
Where to Start
This is intended as an extension of our last tips and tricks guide. If you're a new player, don't rush through the tutorial. We know it's tempting to do so, but these initial steps will make it easy for you to grasp the fundamentals of the game. While we're here, you might as well go ahead and bind your account. If you don't, you risk losing all of your progress if your device unexpectedly crashes.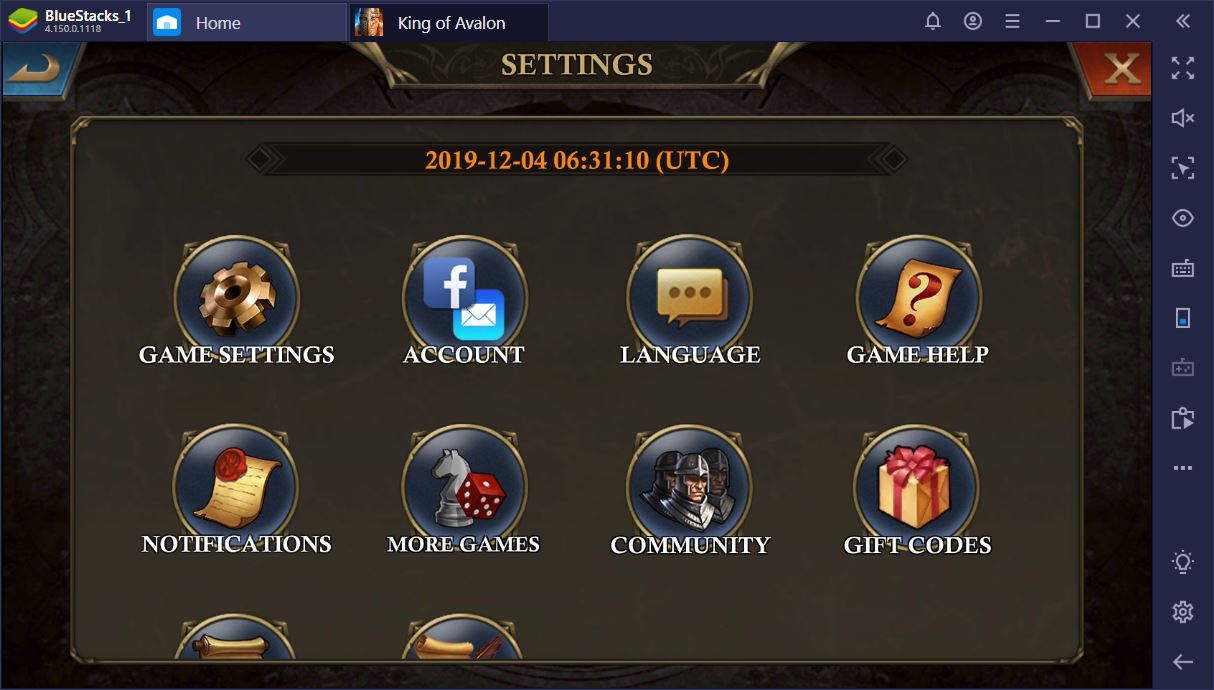 In addition, having the game connected to a Google account will make it easier to switch devices. For example, playing King of Avalon on BlueStacks is much easier than on a tablet or smartphone – it sure saved us many an hour worth of menial tasks and dead time. You can do this easily by opening up the Settings menu and then going to the Account tab.
Next up is your University. The building should become available as soon as you reach Stronghold level 4. If you use it properly, the research mechanic will speed up your development tremendously.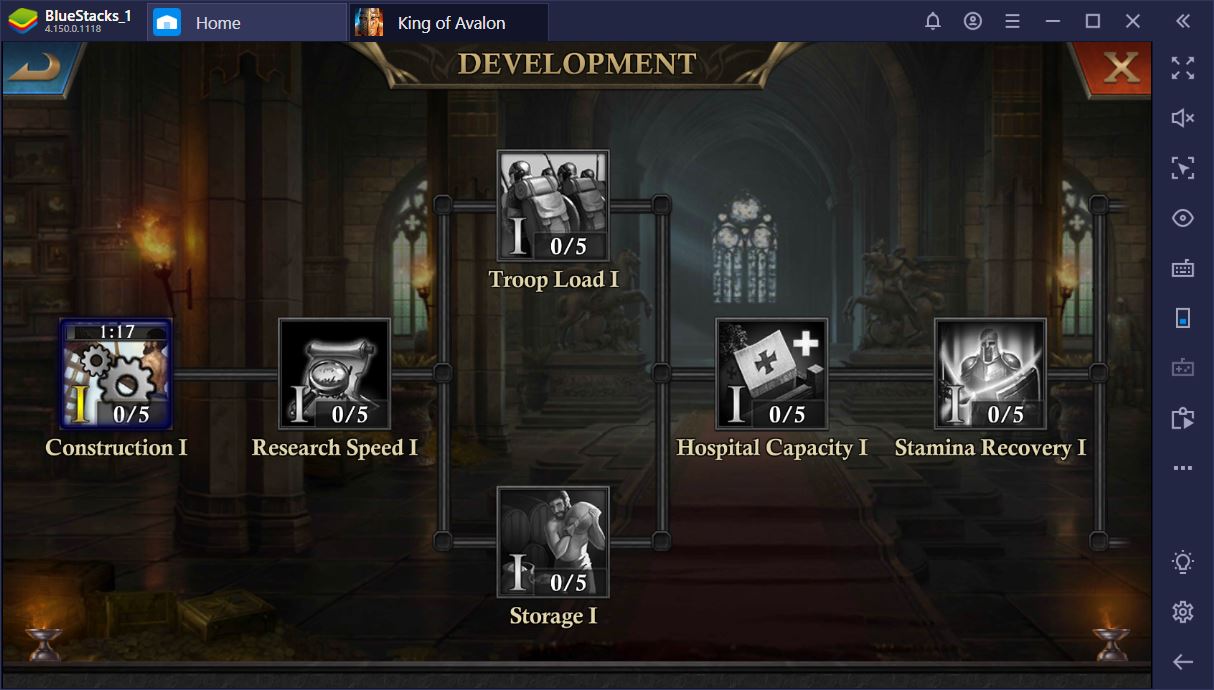 From the moment you have it, you need to make sure there's always a project active there. We recommend you go ahead and start with the Development tree; don't switch from it for a long, long time. In fact, you can go ahead and max it out before considering military-related upgrades.
If you haven't joined a guild yet, take some time to ask on the global chat about one. Don't rush into it: you want an active, helpful group that will help you grow.
How to Keep Growing Stronger
Yet another temptation you should withstand is levelling your Stronghold. This will be really hard, since it unlocks a host of other features, such as new buildings and an abundance of rewards. Ideally, you want to strengthen everything else up to max before firing on that main upgrade. In this manner, you will have enough time to accumulate more resources while still keeping a low profile.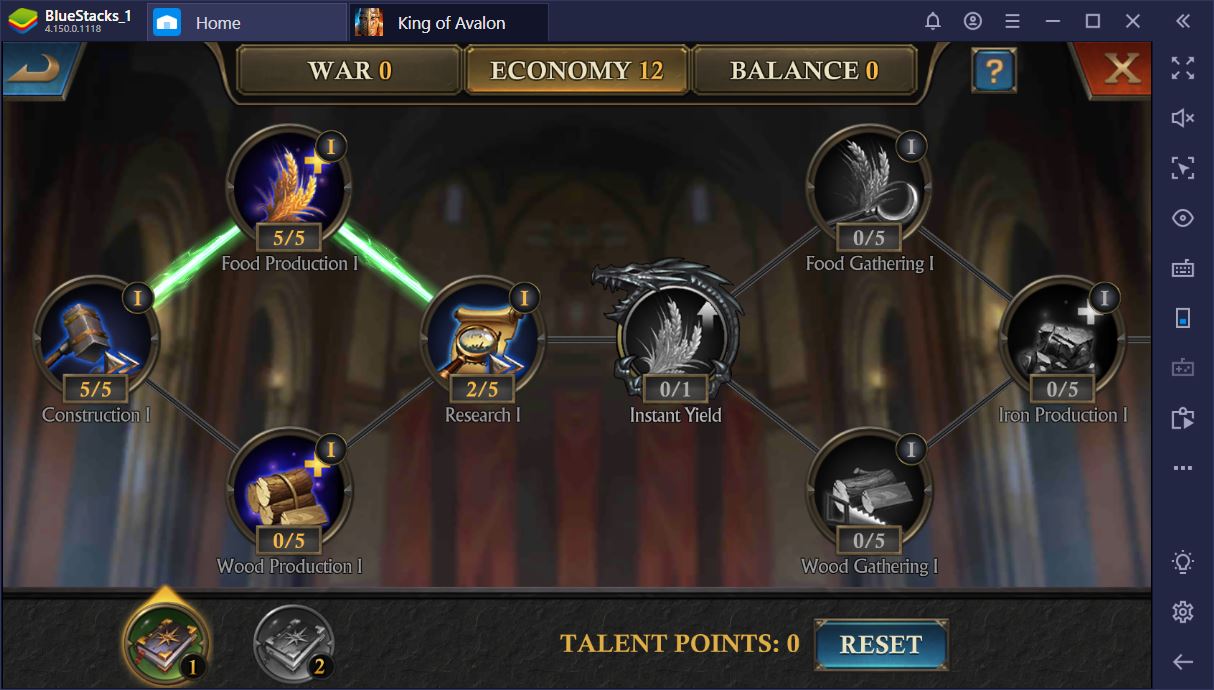 Flying under the radar until you have a strong alliance is important, since everybody is free game. Furthermore, holding off on that Stronghold will also allow you to gather more troops, which will provide both crucial defenses, as well as faster and better gathering from Kingdom nodes. Speaking of harvesting, you ought to get the Instant Yield talent if you didn't yet. You'll have to go through Construction, Food Production, and Research for it, but it's completely worth it.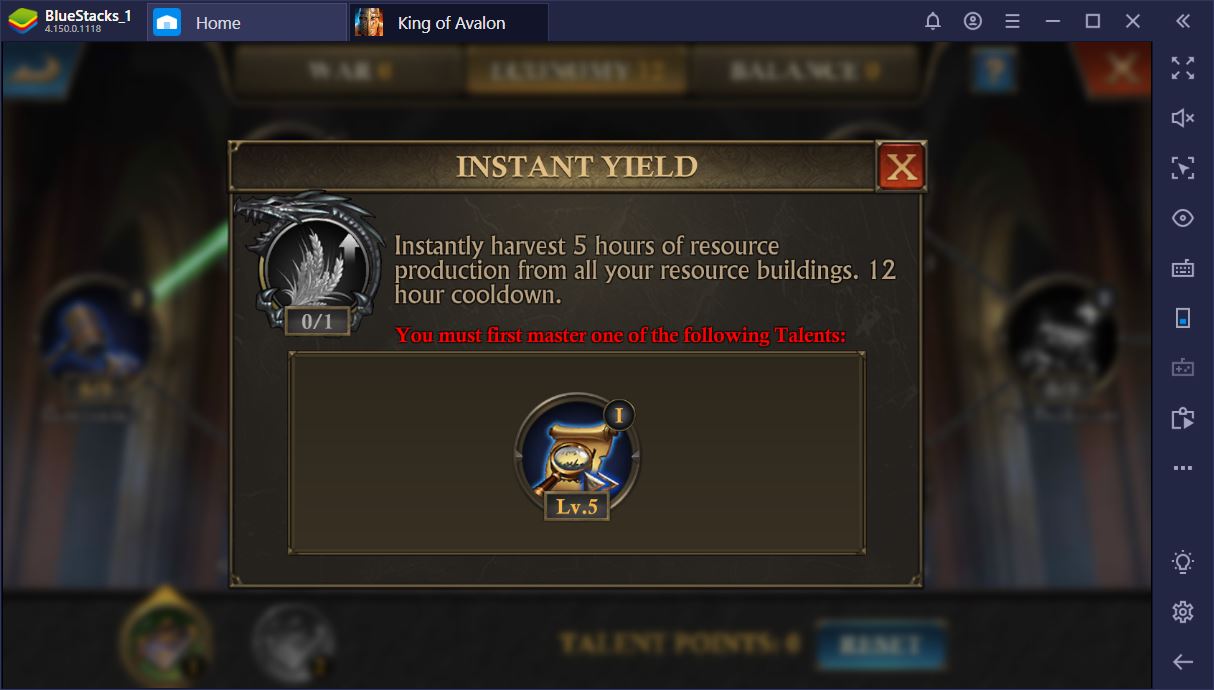 And while we're talking about resources, you might as well go ahead and use two 24-hour boosters for them. Aside from increasing the capacity of your IY ability, they'll also give you daily activity points.
How to Hunt Like a Lord
Hunting is a big part of this strategy MMO, so you need to get used to killing monsters in your vicinity. Barbarian camps and NPC enemies will give out an abundance of resources, not to mention items. From level 14 onwards, you can expect over 40k worth of basic materials from Cyclopes and what not. This brings us to your troops.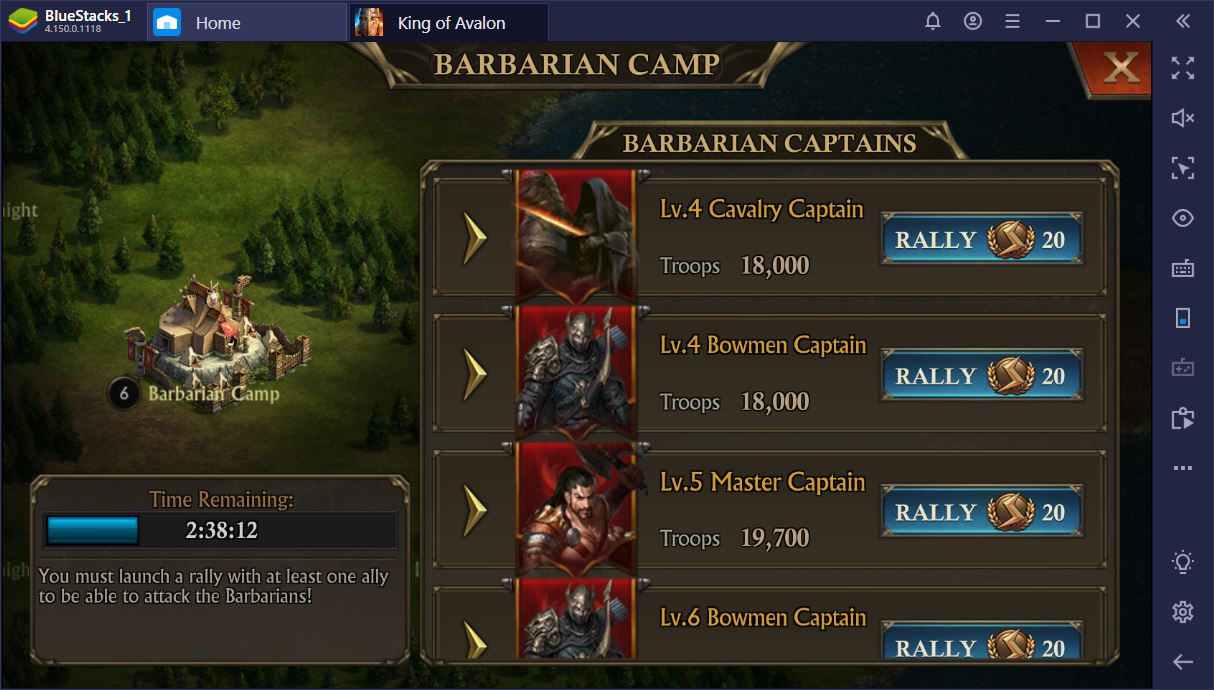 Another must-have talent is the Monster Stamina one, which is pretty easy to get, since it's the third option in the Balance tree. What this ability does is reduce your stamina cost by 20% for 10 minutes on a 24-hour cooldown. The best way to go about it is to have a full bar, activate it, and then deplete it before the timer runs out. To make things easier, bookmark some of the monsters you can't hunt, as it will save you precious minutes' worth of looking about.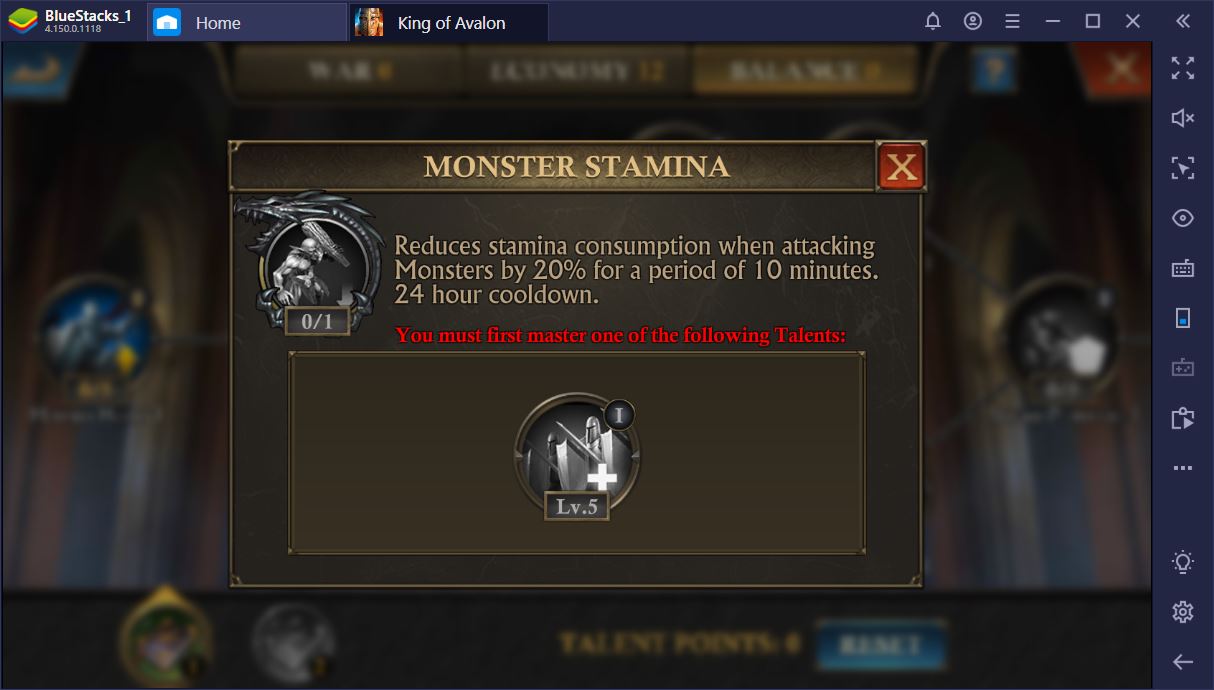 With Monster Stamina, your primary march should be headed towards the strongest mobs, while secondary ones ought to go for the enemies that: 1) you know you can safely beat, 2) make the most sense from an economy perspective, and 3) require the most stamina on your part.
Be a Fearless Leader
When you fight monsters, as well as when you attack or defend against other players, knowing which troop compositions are the best will go a long way towards winning engagements, as well as saving tons of resources. To find out more about this, feel free to check out our army guide. We did the research so you won't have to waste precious battalions figuring what's what.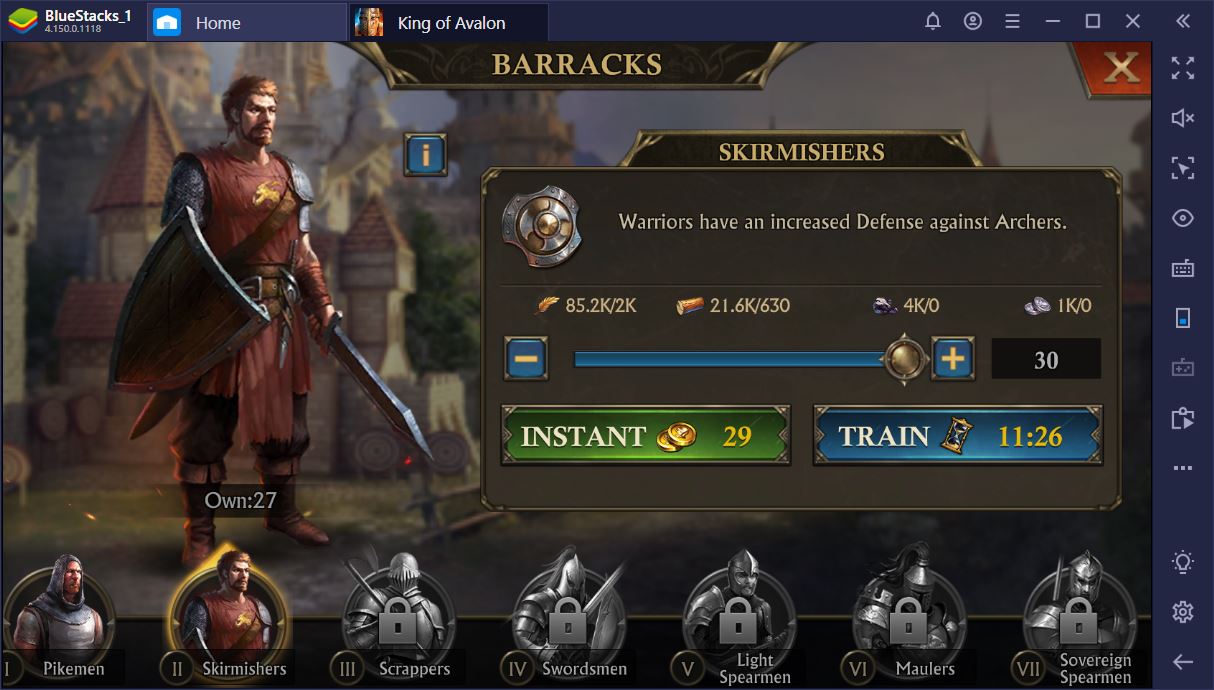 Being able to effectively down monsters will also prove to be useful during the Gold Event, as it will bring you hordes of points and maybe even help break into that top 100. In what concerns the Labyrinth, your very own dragon will matter the most. The moment you enter it, you have 48 hours to grab everything you can, but note that your dragon has to be in your city for this to happen in the first place.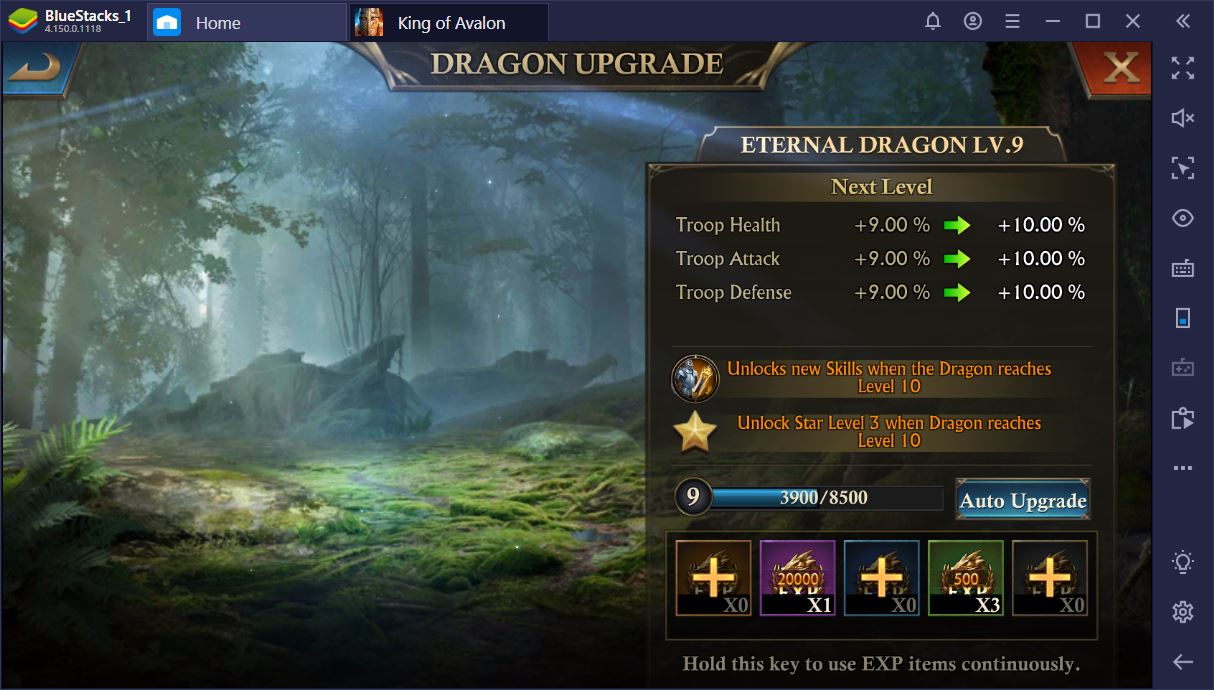 The great part about it is that you have checkpoints, such as levels 11, 21, and so on, which you can start from the next time around. To ensure that your dragon is fully trained, you can engage in some scarce Dragon Spirit research at the University. Anything goes, but most especially stamina, health, pots, and satchel capacity. Just remember that capacity is more important than slots.
Now, you are ready to grow your KoA city like a true Lord. One thing that will greatly expedite the entire process is buying another builder. At present, this is only possible with cash, so it seems that the devs are tipping the balance of power into the favor of p2w players. The good news is that a builder won't cost you more than $5, on average.