Game Guides
The Best Lineage 2M Classes For Your Play Style – And Overview of the Different Classes in the Game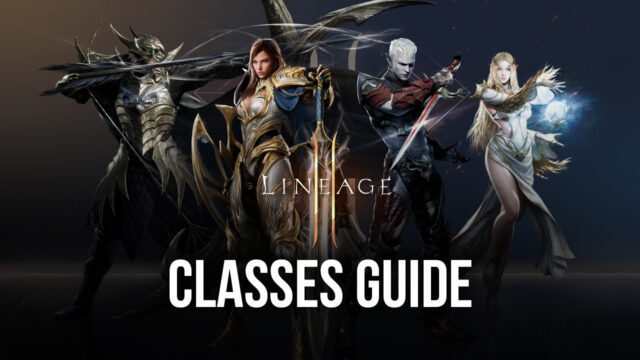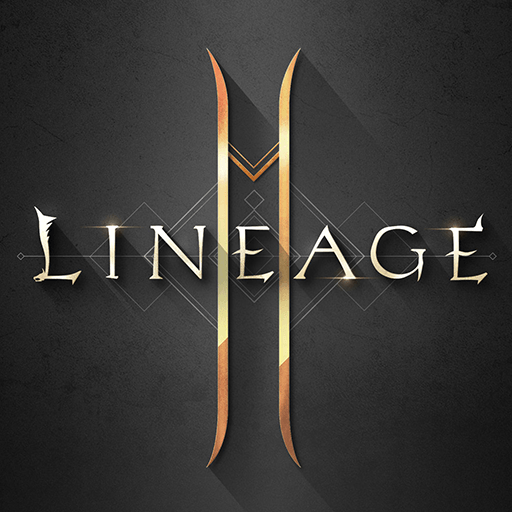 If the Lineage series of games is known for something, it'd definitely be for its large repertoire of playable races and classes, and Lineage 2M is no exception to this. However, though there are important differences between the stats of each race in this game, the classes themselves are quite similar to each other, at least when it comes to their play style.
If you're a newcomer or beginner in Lineage 2M, then we strongly suggest reading our beginner's guide before starting. However, on this occasion, we'll be giving a brief rundown of every class in the game, glossing over their basic skills, and giving our thoughts and opinions on their play style, strengths, and weaknesses.
Keep in mind, however, that for the sake of simplicity, we'll be giving a generalized overview of the classes, and won't be diving into the specific class and race combos. In other words, we'll be talking about Rogues, in general, as opposed to the nuances of Human Rogues versus Elven Seekers, and so on.
With that being said, let's get started:
Knight
Eligible for: Humans, Elves, Orcs, and Dwarves.
Armed with a powerful sword and shield combo, these fighters are the first line of defense for their teams, offering lots of defensive and disruptive abilities to both soak up tons of damage, as well as to keep the enemy under control.
In a group setting, Knights are usually the tanks of the bunch, having by far the best defensive setups. In solo play, they are hardy, durable, and reliable, and allow for lots of mistakes thanks to their high resistance. They are also one of the easiest classes to play, all of which add up to make them one of the most beginner-friendly classes of the bunch.
All these benefits, however, are counteracted by their meager offenses and slow movements. Knights can have some issues keeping up with the more agile enemies. Furthermore, they can also take a while to defeat some of the stronger bosses due to their low damage output. Nevertheless, Knights are one of the safest choices if you're just starting out.
Warrior
Eligible for: Humans, Elves, Dark Elves, and Dwarves.
Similar to Knights, Warriors have also meleed combatants that fight with swords. However, unlike Knights, instead of shields, Warriors have a second sword, which represents their focus on maximizing their damage output at the cost of their defensive capabilities.
Warriors are top-tier brawlers that have lots of HP and damage, but with next to no mitigation. And though they can be tough to take down in a 1v1 scenario, they can be defeated by certain matchups, such as against Wizards or Archers, or any other class that can deal lots of damage from a distance.
Regardless, Warriors are very, very capable in melee combat, and are quite difficult to take down. Moreover, they have some of the best capabilities for dealing sustained damage in the game, which also makes them a good addition to any group that needs a DPS.
Rogue
Eligible for: Humans, Elves, Dark Elves, Dwarves.
Rogues are the apex predators of melee combat, disregarding almost entirely their defenses in lieu of focusing explicitly on offense and evasion. In fact, Rogues are some of the most fragile characters in the game, and if you ever manage to catch one, there's a good chance that you can destroy them with a few hits. The challenge, however, comes from actually catching them, and then hitting them once you're in range, considering that they have tons of passive evasion.
And as if their many ways to avoid damage weren't enough, Rogues can also deal massive hits that can easily destroy any enemy in seconds, especially if they're lucky. And by supplementing their burst damage with powerful poisons, they can both take out chunks of the enemy's health bar in single blows, and then continue doing sustained damage while their skills are on cooldown.
Archer
Eligible for: Humans, Elves, Dark Elves, Orcs.
Armed with their powerful bows, Archers are the masters of burst damage, being able to inflict devastating critical hits with every single shot. And when their luck fails and they can't do any crits, they also have a variety of different shot skills to inflict extra damage, or even inflict status effects like silence and slow.
Like Rogues, Archers are quite fragile and very vulnerable in melee combat, though they also have plenty of evasion skills to round out their defenses. Nevertheless, they also depend heavily on ensnaring and trapping their quarry to stay alive, which makes Archers a tad more difficult to use, compared to the rest.
If you're looking for a challenging class to play and master, but that can completely destroy everyone else in the right hands, then Archer is the class for you.
Cleric
Eligible for: Humans, Elves, Dark Elves, Dwarves.
The dedicated support class of the bunch, with skills both for healing as well as for providing valuable and powerful buffs to themselves and their allies. However, Clerics are not completely defenseless as they can also wield the light to inflict damage on their enemies, should the need arise.
Even if your group doesn't need a healer, Clerics are very much worth keeping around thanks to their plethora of supportive buffs that can enhance the damage, defense, and even movement speed of their allies. For this reason, they are very sought after when it comes to tackling group content.
Wizard
Eligible for: Humans, Elves, Dark Elves, Orcs.
Last but not least, the powerful Wizards are capable of dealing high sustained damage at the cost of being the most fragile class in the game. And though they have some support and defensive spells, their main focus is wielding the elements to bring ruin and destruction to anyone who stands in their way.
The Wizard class is one of the trickiest to play, though the effort pays off greatly once you can vaporize your enemies with a few spells.