Game Guides
How to Play Luna's Fate on BlueStacks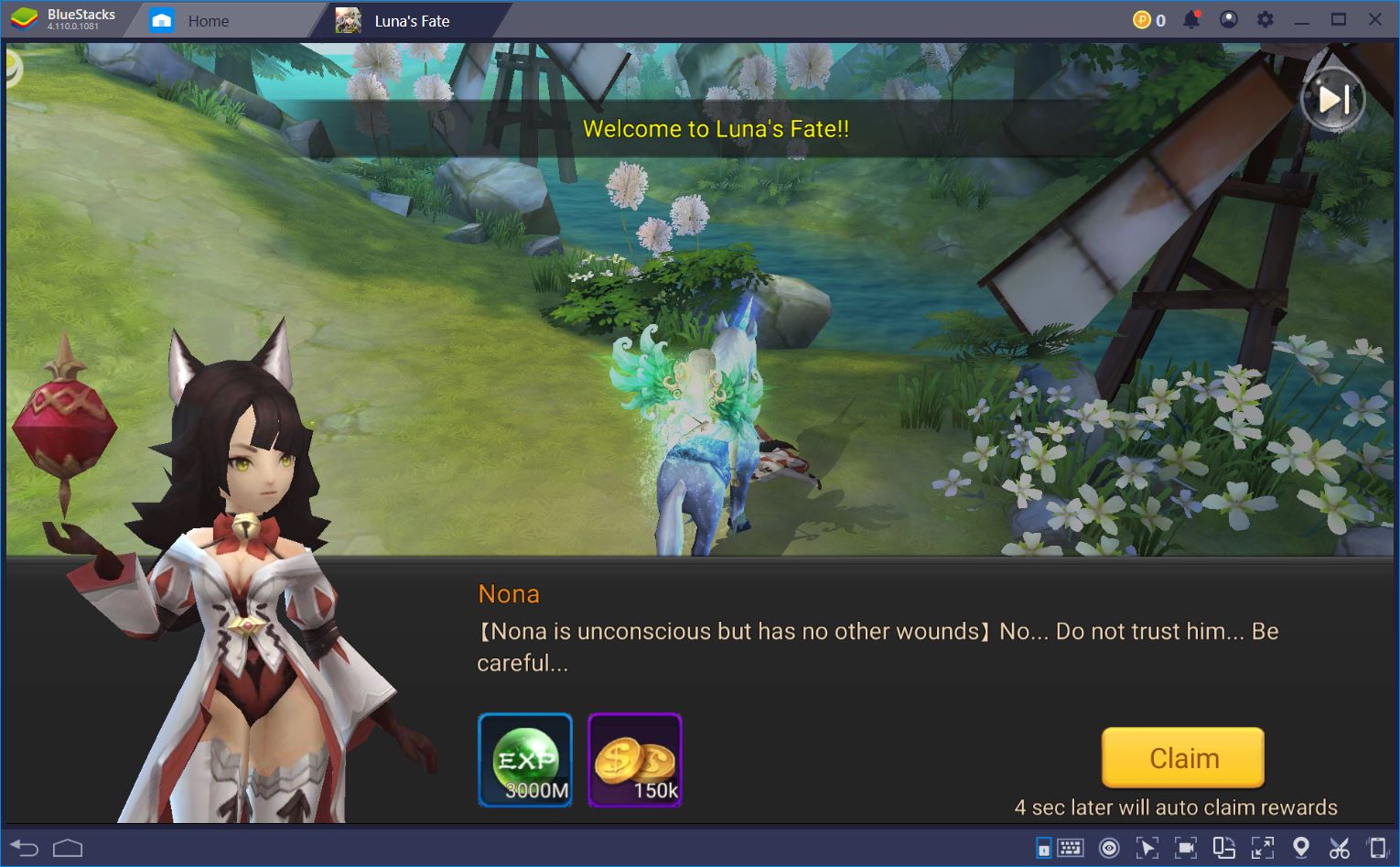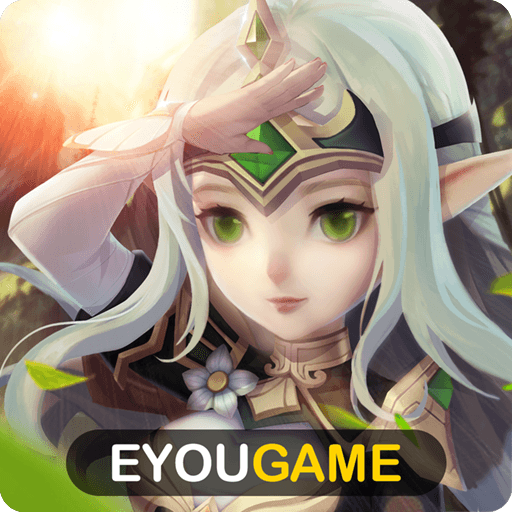 If you've ever played Dark Domain or Legacy of Destiny, Luna's Fate will strike a very familiar cord. EyouGame's newest release follows a well-established recipe that walks the line between MMORPGs and idle RPGs. We've talked all about it in our review, which you should definitely check out if you're not yet convinced whether you should start a new character.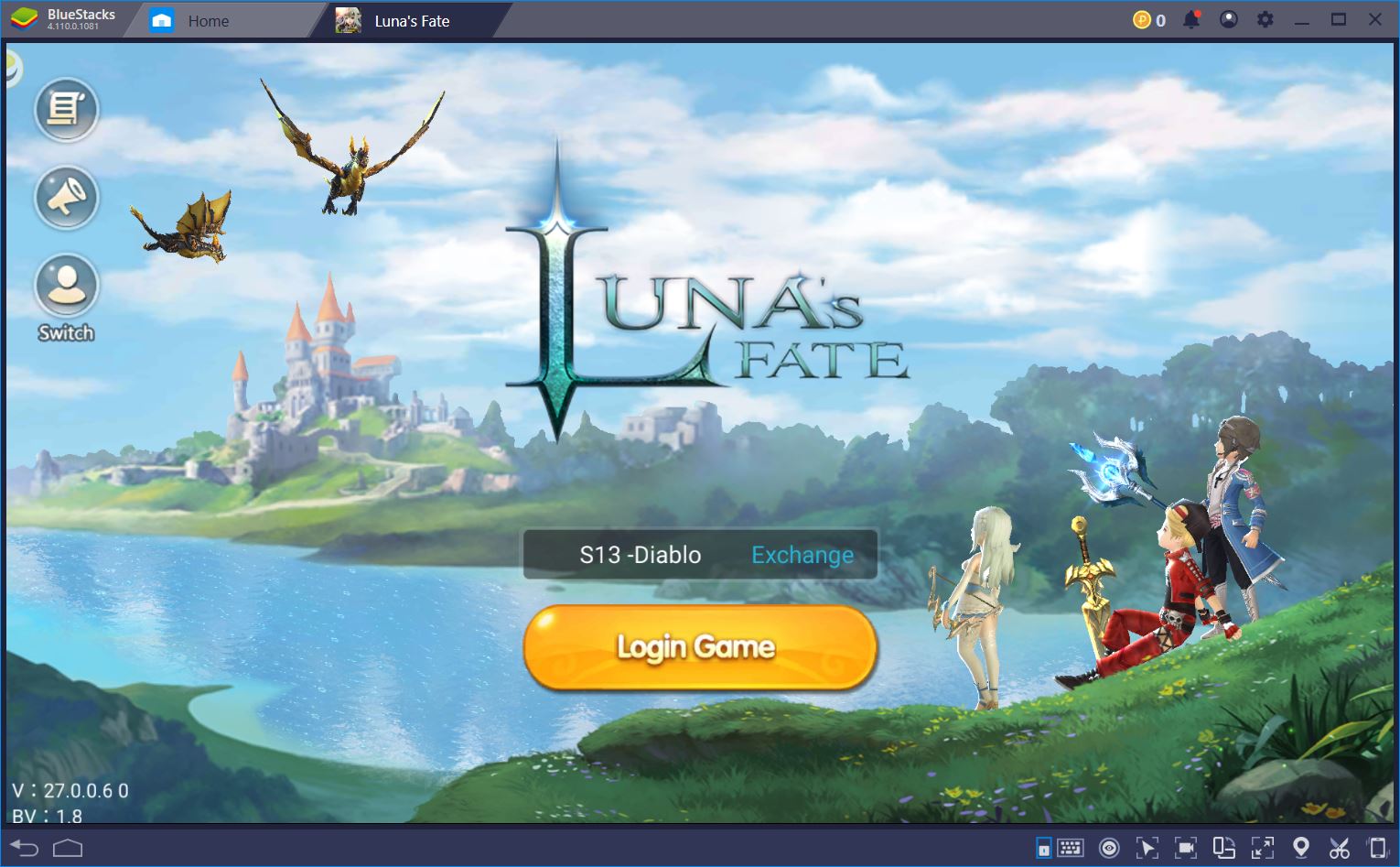 In this article, though, we'd like to focus more on how you can improve your experience by playing Luna's Fate on BlueStacks. You wouldn't think an idle RPG needs any further optimization, but a number of features offered by BlueStacks can actually make your life even easier, not to mention help you level up and power up faster.
A Familiar Recipe with a New Look
Luna's Fate is advertised as an MMORPG, but what it does better than most other games in the genre is that it enables you to go fully AFK whenever you wish to do so. While fairly automated, other games still require you to press a few buttons between quests or instances. Instead, this new release by EyouGame plays itself virtually all the time.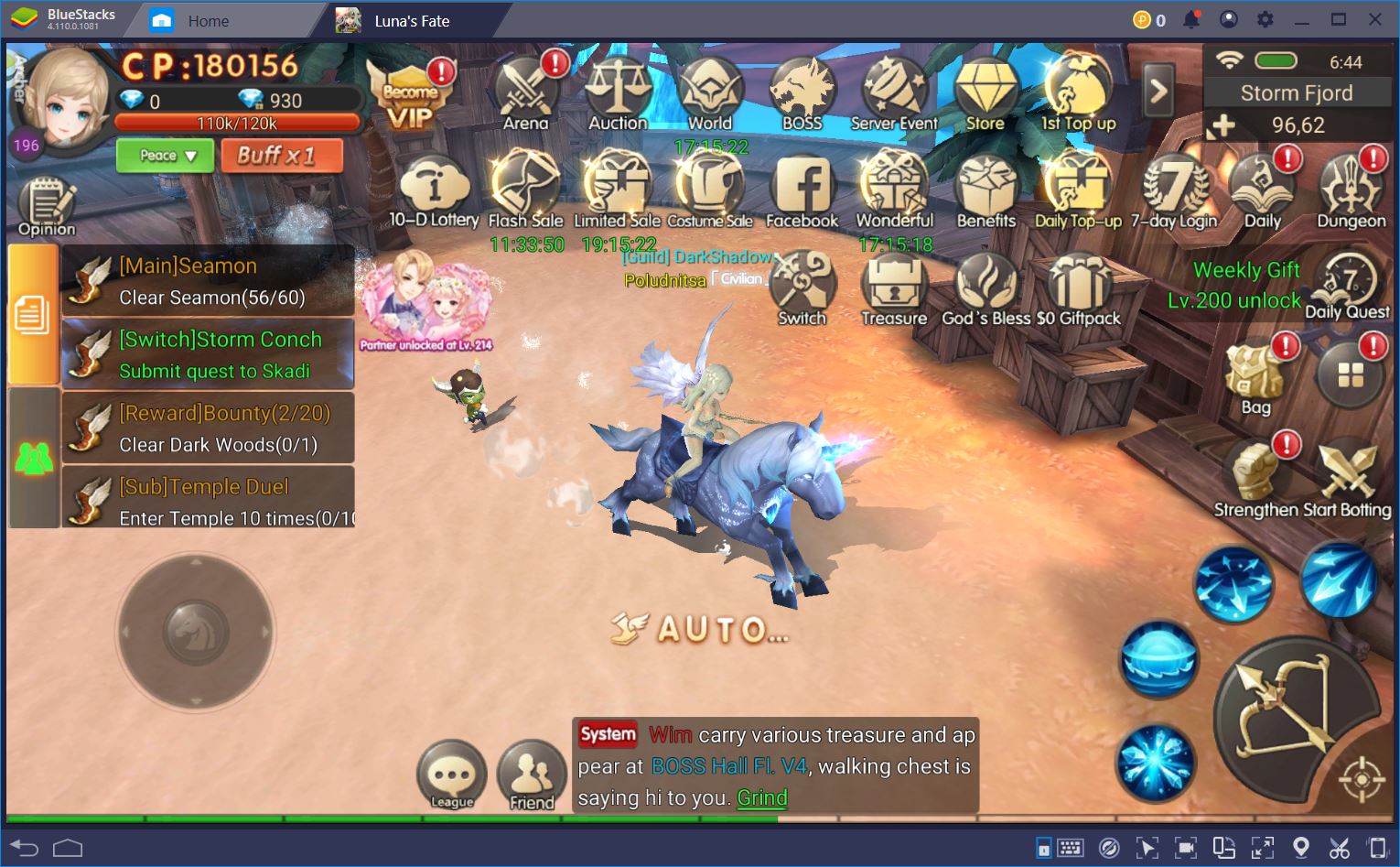 We welcome the change because, if you're going to let players idle while the character does everything by him- or herself, you might as well let them do it properly, without having to check back on the game every 30 seconds. It's the perfect thing to have running in the background during a boring day at the office – although maybe you shouldn't do that if you want to keep the bosses happy. Or maybe you should. Should you?
The other notable thing about Luna's Fate is that it looks adorable. Not only are the graphics HD, but the world is styled according to anime aesthetics and the characters are tiny little lovable pucks. You can hardly believe they're throwing arrows and daggers at one another. They may as well be throwing kisses because that's just how cute they are.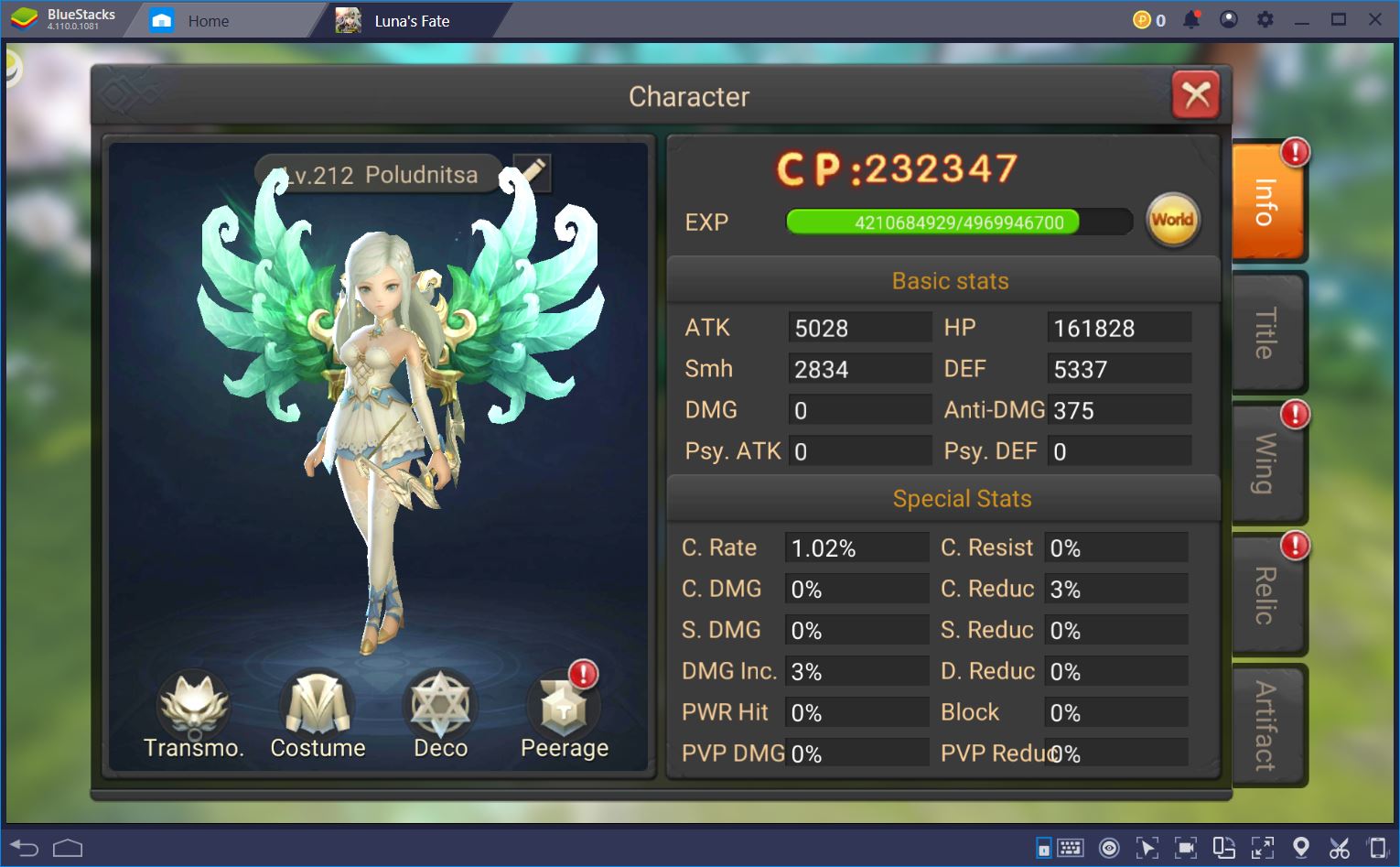 But, of course, rendering such a world in full HD can be demanding on any mobile device. That's where BlueStacks can help.
Seamless Performance for a Lag-Free Experience
Not everyone who wants to experience the new world of Luna's Fate can afford a top-tier smartphone that can support the game's settings. With BlueStacks, this is no longer a problem because the emulator runs 6 times faster than any mobile phone. All you need is a PC or laptop with average specs and you can run the game with HD graphics on a much wider screen than a smartphone could ever give you.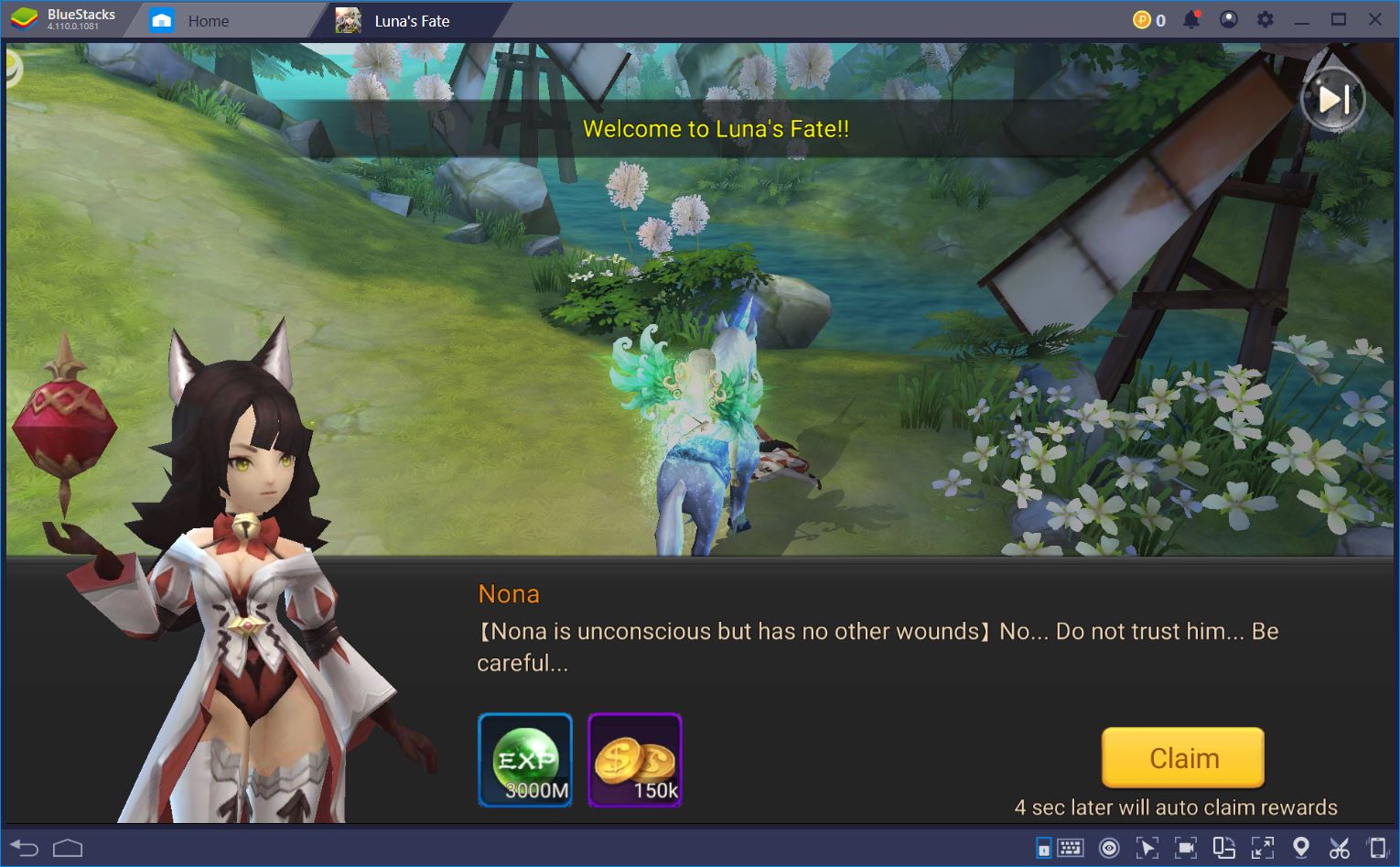 What's more, you don't have to worry about nagging issues such as lag, loading screens, or not being able to press your abilities on time to capitalize on a kill. Yes – sometimes, you actually have to play Luna's Fate to progress, but we'll get to that in a moment. Even though this is an idle RPG as much as it is an MMORPG, no player likes to wait around for interminable loading screens and character stutters. When you play Luna's Fate on BlueStacks, everything is crisp and smooth – as it should be.
Using the Keymapping Tool for Added Precision
Granted, this game doesn't give you too many opportunities to test your mettle in veritable challenges. Most of the time, your character can complete quests or clear dungeons all on their own. Yet, there are some situations where you're unlikely to get what you want unless you get your hands dirty and actually press those ability buttons!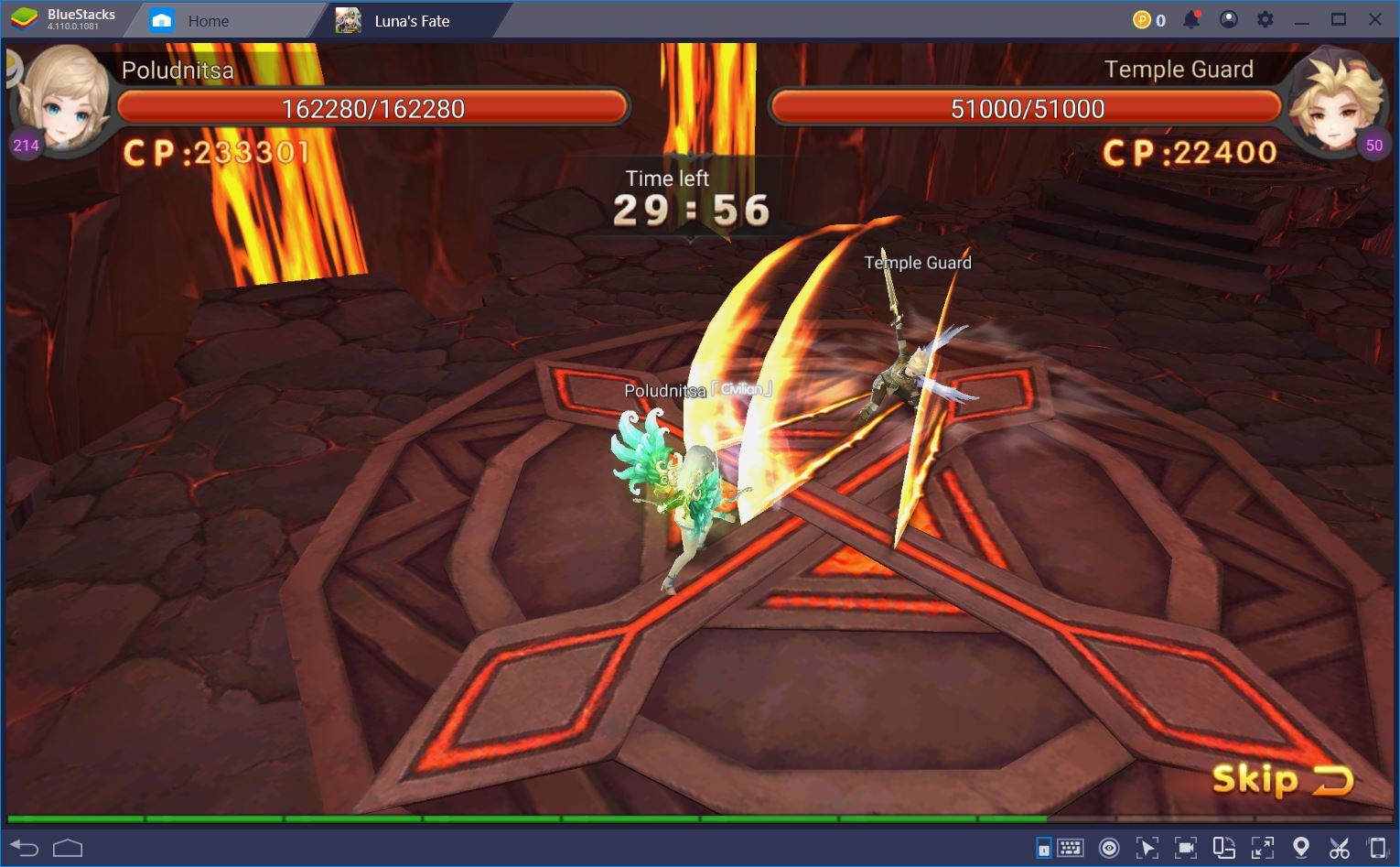 Think of the Arena, for example, where you get to challenge other players and use your skill to advance in ranks. You can certainly let the AI handle the fights for you, but, you know, it will only do so much. To make it to the top of your server – which is definitely a possibility now that the game has just been released – you have to know how to build your character, as well as how and when to use their abilities just right.
Which brings us back to how inconvenient it can be to run Luna's Fate on a mobile device. Just dragging your fingers from one skill to another takes way more time than pressing a button on your keyboard – and the difference counts. With BlueStacks, you can use the Keymapping Tool to design your interface in the style of good ol' MMORPGs like World of Warcraft.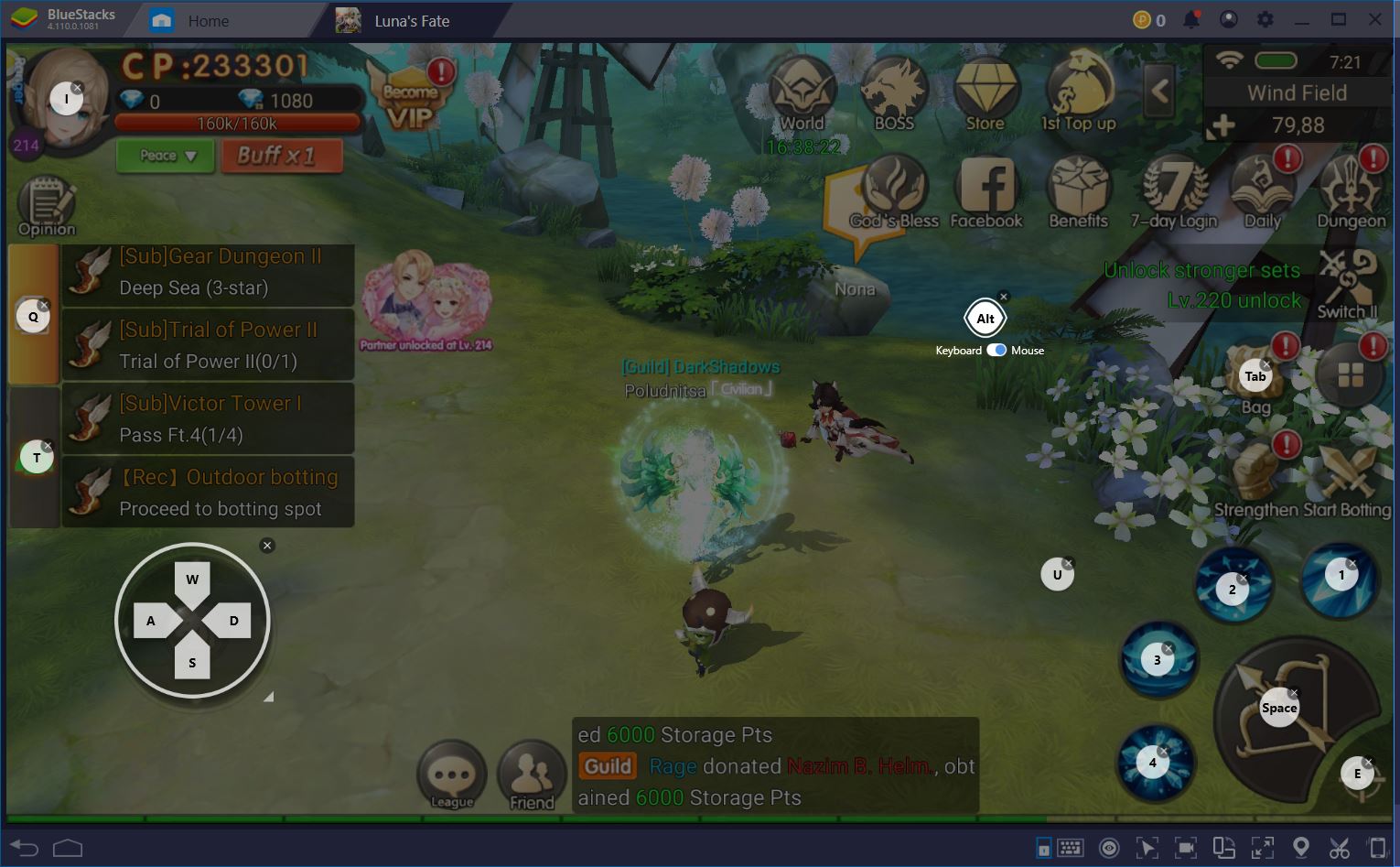 That's just what we've done here. We can move our character using the trusty W, A, S, D combo and activate our abilities by pressing numbers 1 through 4. Auto attacks are conveniently bound to our Space bar and we can quickly access our Inventory by pressing Tab.
Using the Combo Key for Optimal Gameplay
Having your character do all the grunt work for you is convenient enough, but we like to take the easy life to a whole new level. Most mobile MMORPGs suffer from the fact that there is simply no way to fit all important menus on a tiny screen. As such, they make you run through 3-5 different menus to get to what you're looking for. Unfortunately, Luna's Fate makes no exception.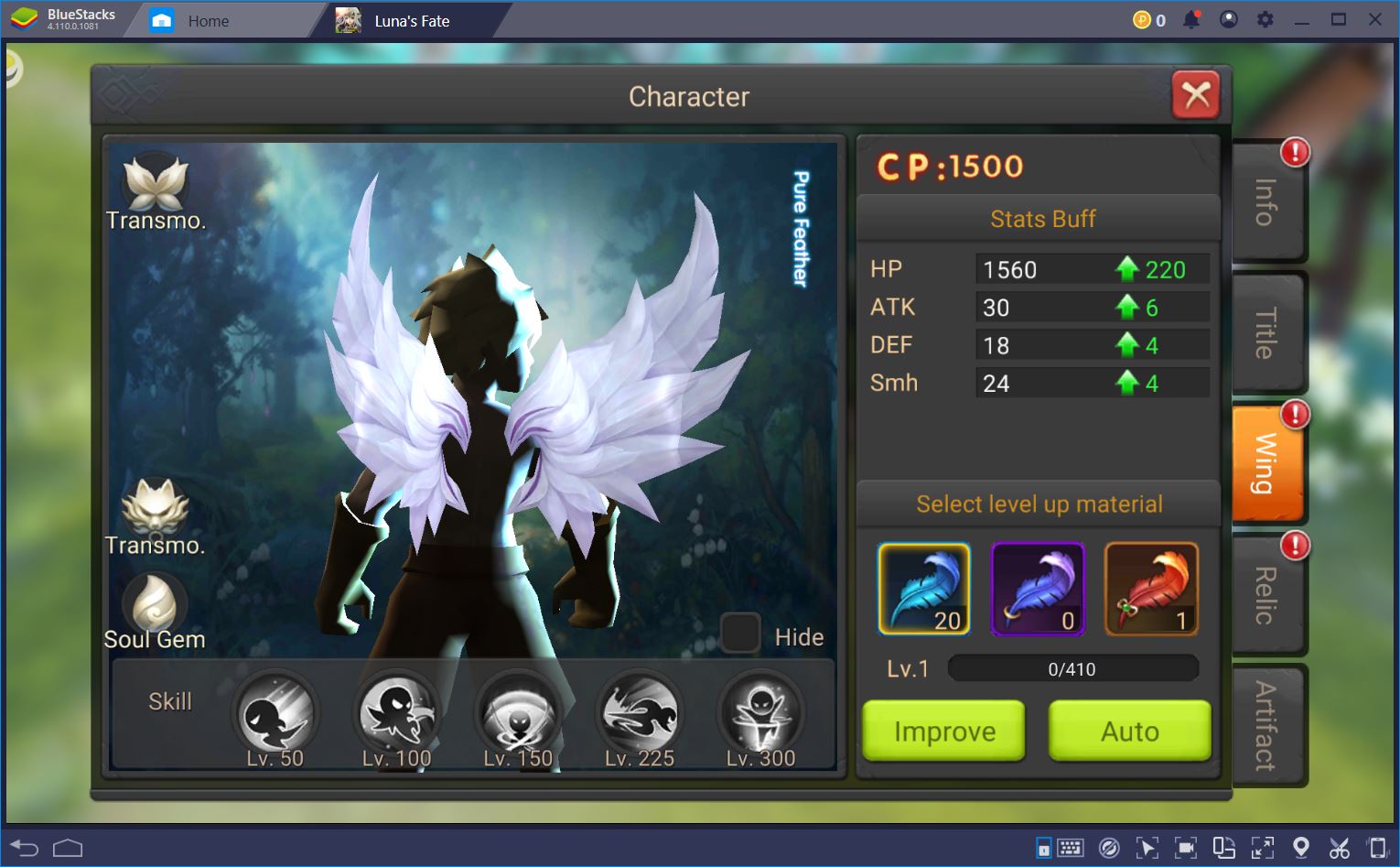 Enter the BlueStacks Combo Key! With this nifty tool, you can record a sequence of keys and clicks so that you don't have to keep pressing them yourself. Take the Wings menu, for example. To get to it quicker, you can press the keyboard icon at the bottom of the BlueStacks window, then go to "Edit" and "Advanced Settings". This will pop open a new menu where you will find the "+" sign at the top. Press it to begin recording, then go through the necessary clicks to get to the Wings menu. Finally, press the "Stop" button and give the sequence a name and a bind.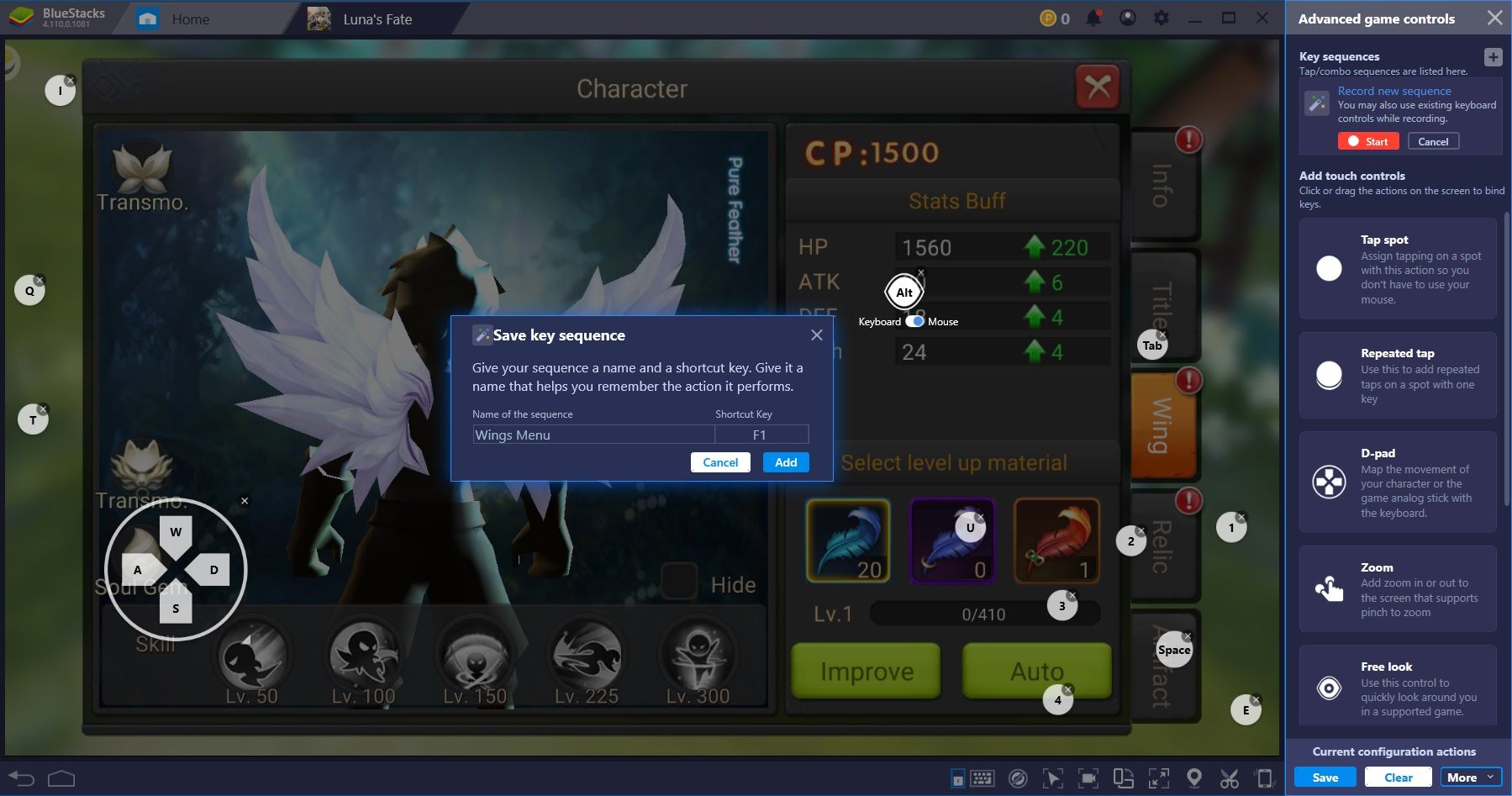 All done! You can now access the Wings menu with just one click and you don't have to stop here. The Relic and Artifact, but also various tabs of the Guild menu and much more can be bound to simpler keys. Let your imagination and, well, your degree of laziness work for you.
Not yet convinced? We guarantee that you'll fall in love with the performance of BlueStacks and all of its handy tools as soon as you give them a try. Why not start with Luna's Fate? You're hardly using up the resources of the PC you have at the office anyway, right?