Game Guides
BlueStacks Setup Guide For Mia Online: How To Save The World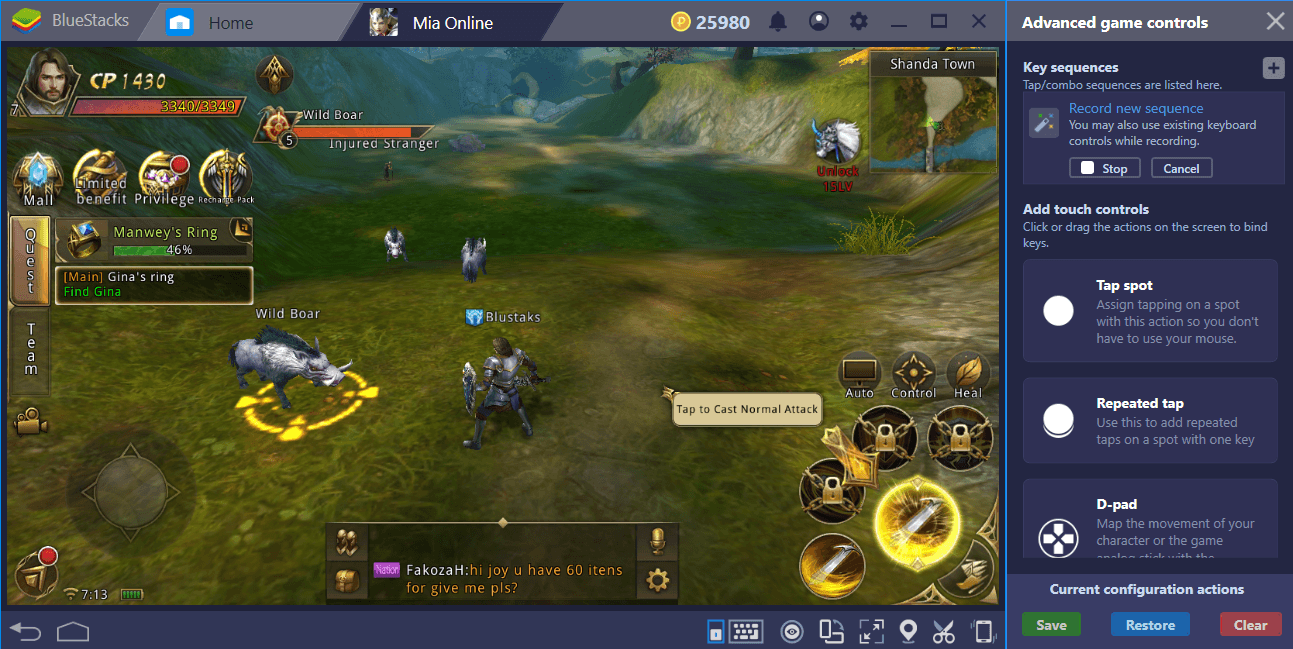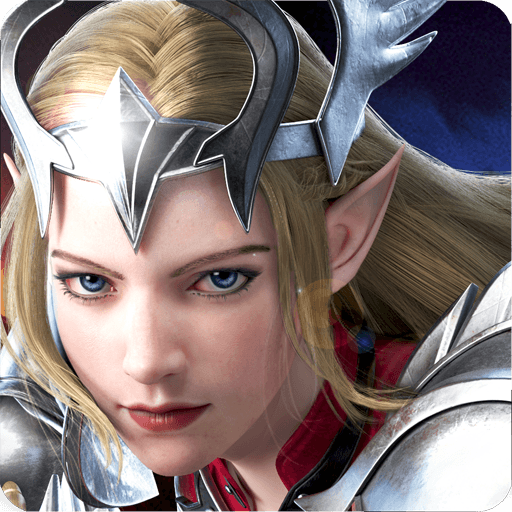 ARP (action role playing) games are fun: They offer amazingly big content that will last for months and thousands of enemies to kill. And of course, there is always a world to save and an ancient evil that threatens it. Mia Online repeats this same old ARPG formula but still manages to offer unique features and high-quality graphics, especially when compared to other ARPG titles. BlueStacks contains many features that will help with the grind that comes with this type of games – for example, you can fully automate questing and grinding. But we are getting ahead of ourselves: First, let's explain how to install and configure Mia Online. Then, we will talk about the benefits you will get with BlueStacks.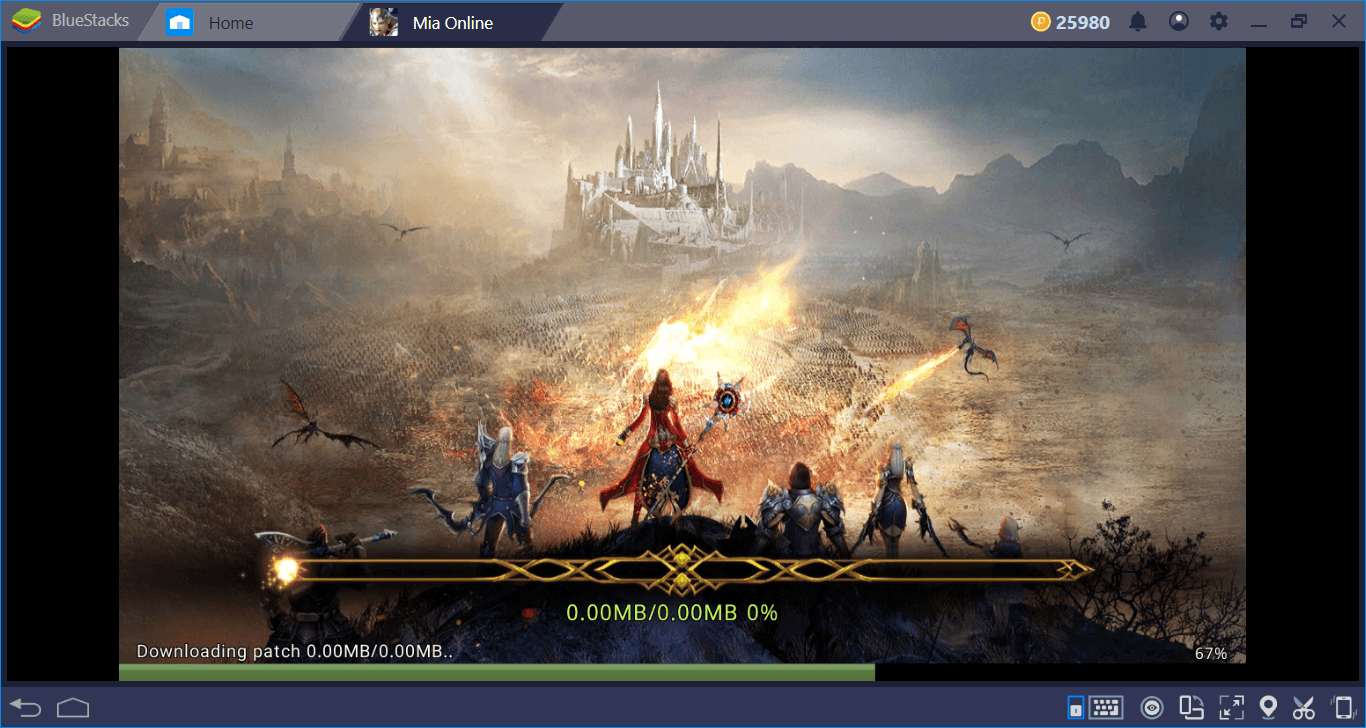 Downloading And Installing Mia Online
Mia Online does not have any country restrictions, so you don't need its APK file: You can download the game via BlueStacks App Center. This is a simple process and it will be completed in 5 minutes. All you need to do is to click on the "install" button, BlueStacks will download and install the game automatically. And once it is ready to play, you will get a notification. Mia Online is only 55 MB big but downloads a 1.2 GB patch file after the first launch.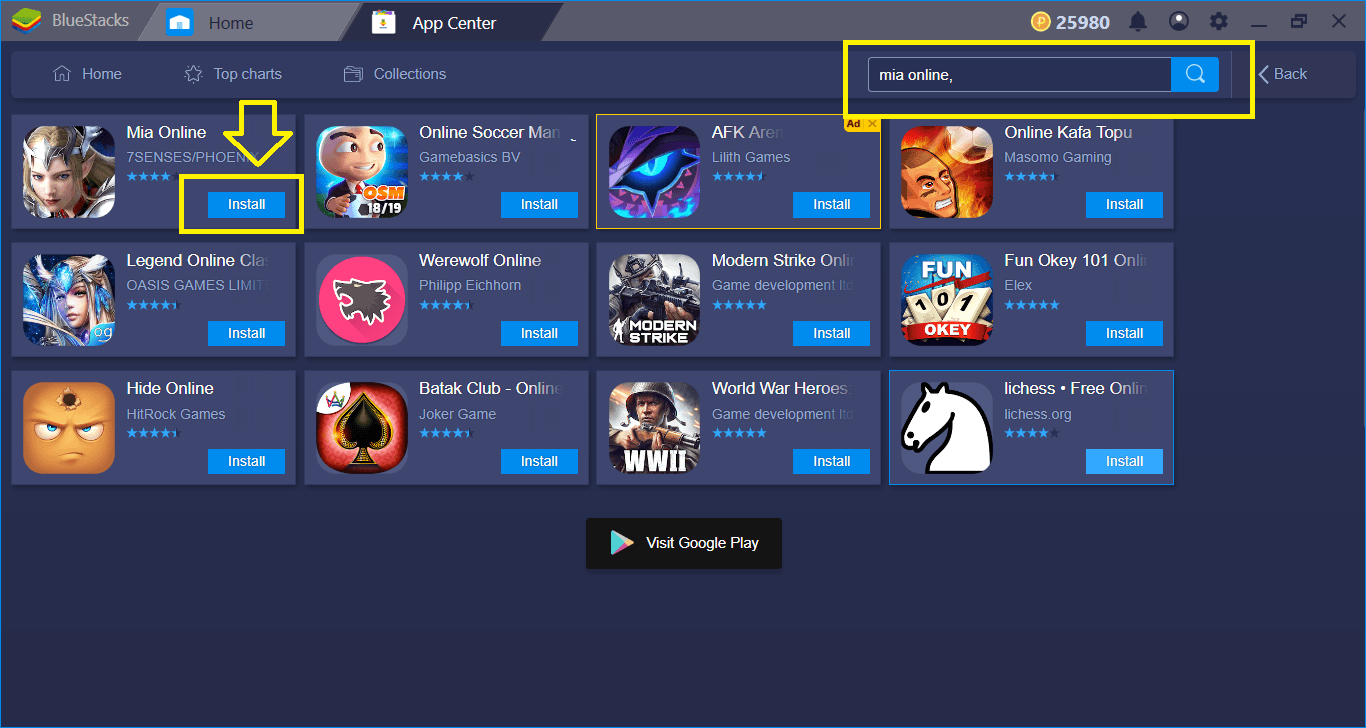 This is the BlueStacks App Center screen. Type "Mia Online" in the search box, press Enter, and you will see the game displayed among results. Now, you can click on the "install" button and relax, BlueStacks will handle the rest.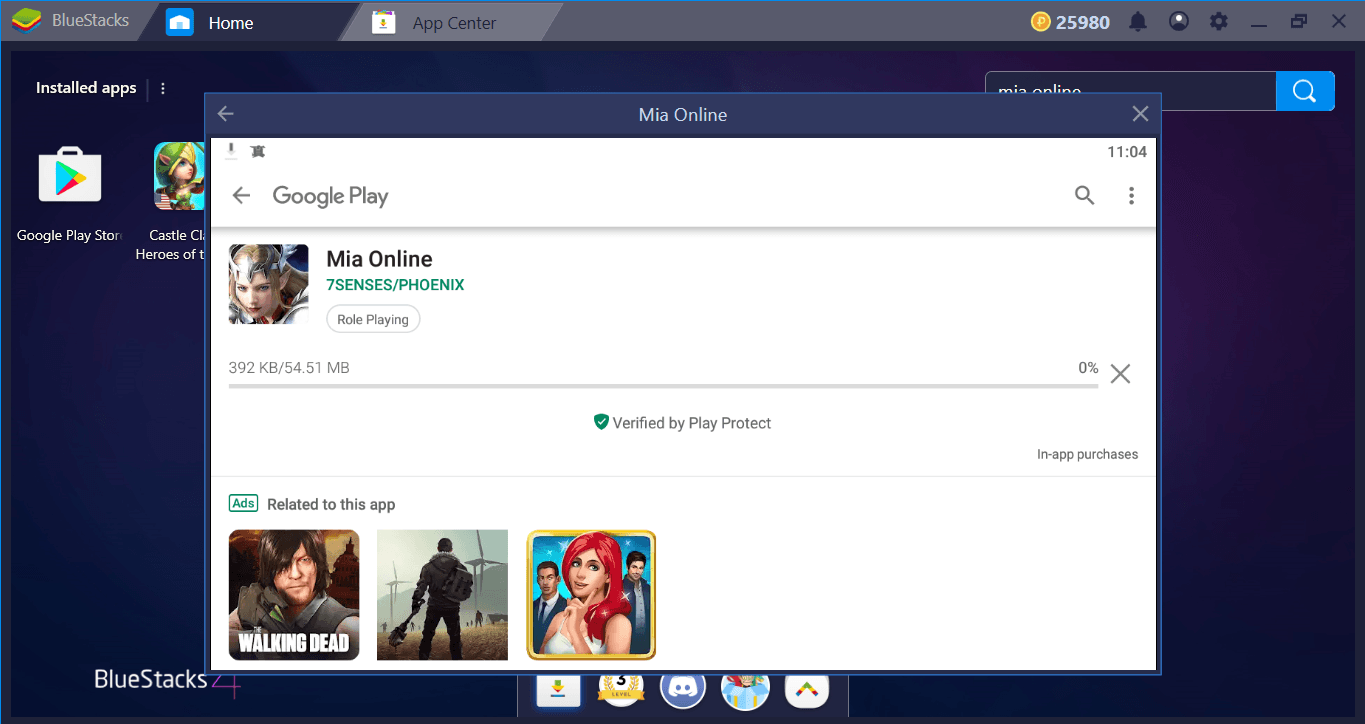 You will get a notification after this download is completed: Click on the icon of the game to launch it.
Changing Mia Online Control Scheme
Like many other ARPGs, it is possible to play Mia Online only with your mouse. Every feature you can use has a button on the screen and you can simply click on it. That's why the default control scheme of BlueStacks does not include any keyboard keys. However, at higher levels and during the end game, assigning keyboard shortcuts to your skill buttons will be a good idea: As we will explain below, you can create combos with your skills and create a chain. Using keyboard shortcuts will be better for this job and increase your response rate. To do that, you need to open our Advanced Keymap Tool menu by clicking on the keyboard icon at the bottom right.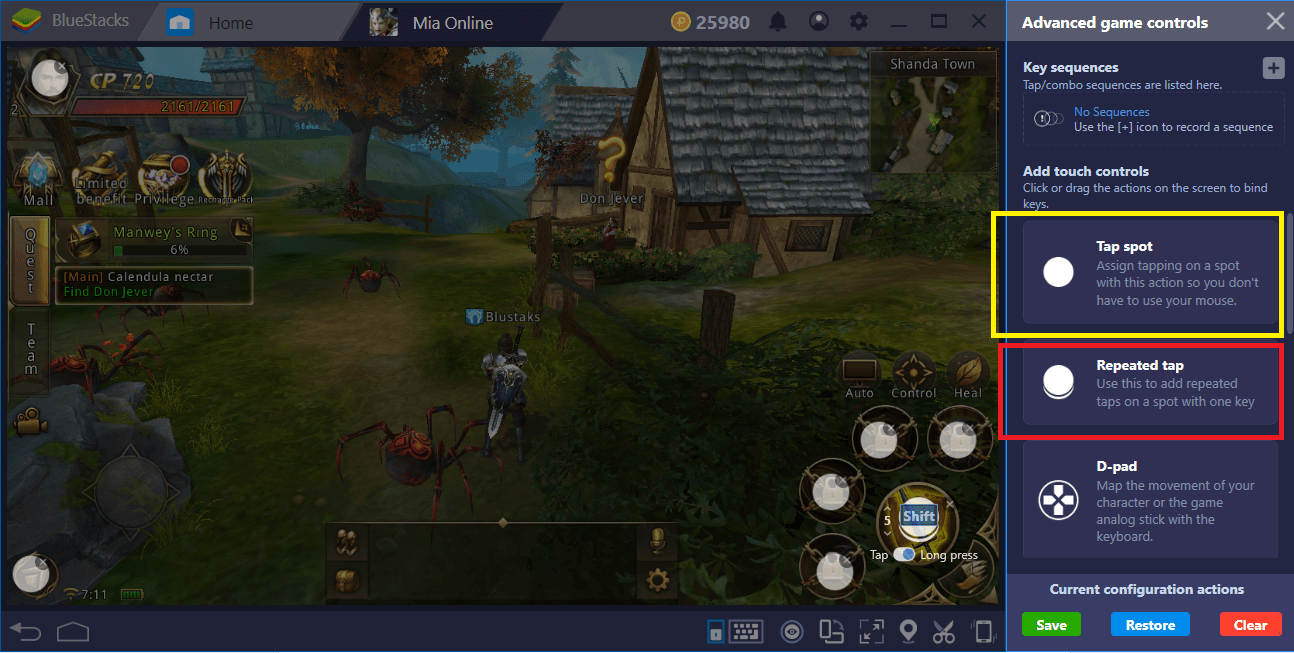 We created tap spots and put them on top of the skill buttons. This means we can click the assigned keys to activate these skills. Note that we put a repeated tap spot on top of our main attack skill. It does not have a cooldown and we need to press it constantly. But by creating a repeated tap spot on top of this button, we can click only once and keep attacking infinitely.
Chaining Attacks To Create Combos
All of your heroes get five different skills to use and if you activate them in a certain order, you can create a combo and make your attacks more effective. It is easy to create these combos: For example, the "swing hit" ability of paladins throws a shield to a single target and places a debuff. And the "sinful trial" ability damages at least three enemies. So, if you use these two skills in succession, you will weaken the enemies and land a final blow.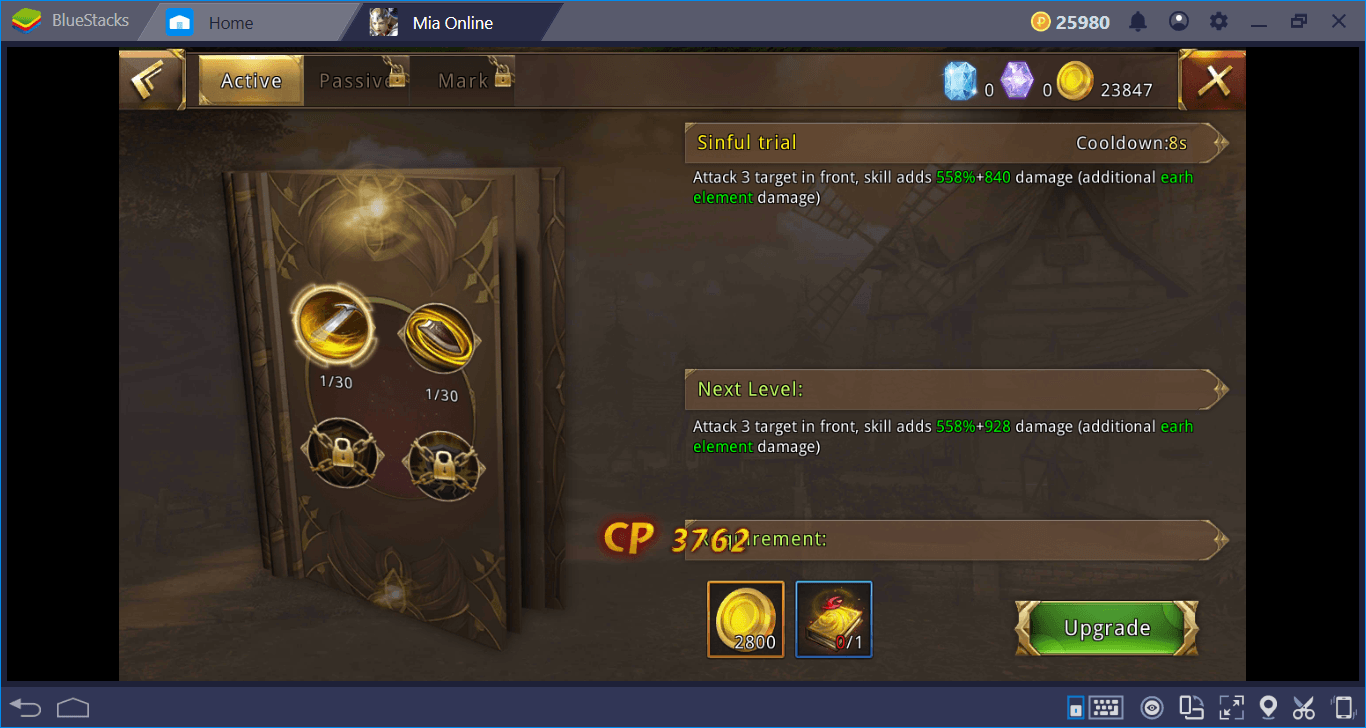 It is possible to create dozens of combos even with a single character. And Mia Online has lots of hero types to choose from. If you like creating alts, it will be quite difficult to remember the most effective combos after a while. Luckily, you have BlueStacks: By using our Combo Key feature, you can record all possible combos once and repeat them as many times as you want in the future. No need to remember which buttons you should press: Combo Key will remember for you.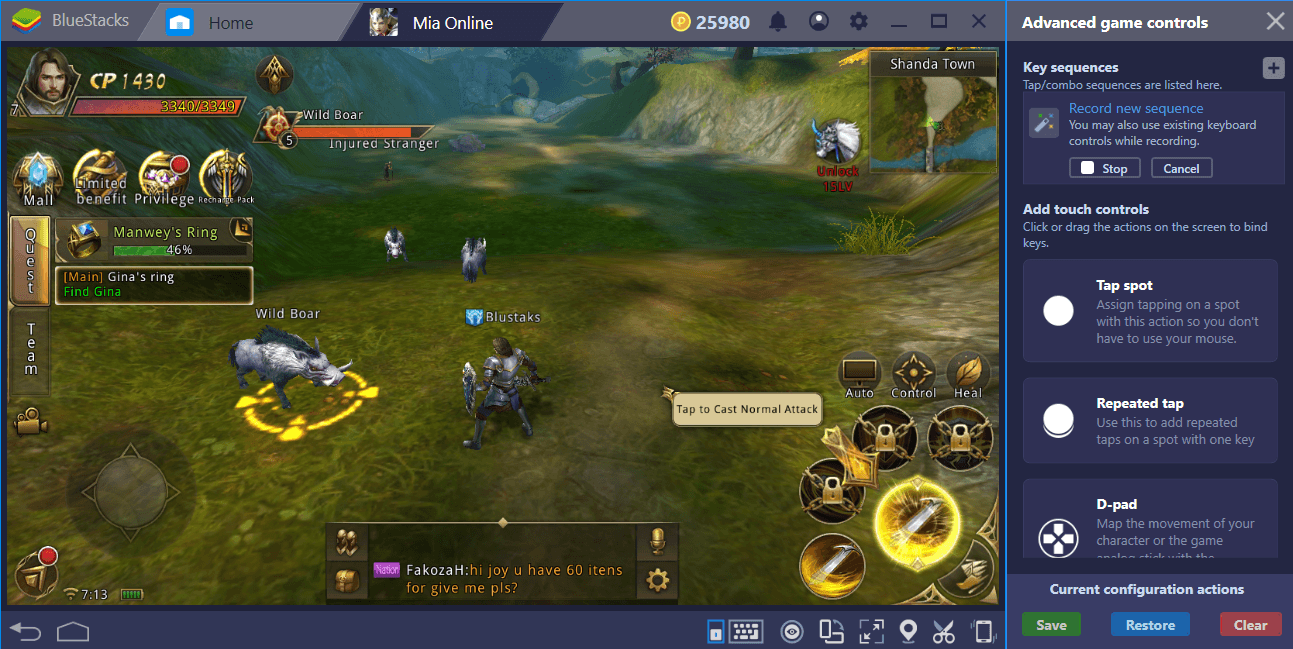 Open the Advanced Keymap Tool menu once again and start a recording. After that, go nuts: You can create as many combos as you like, this feature is not limited to a single skill combination.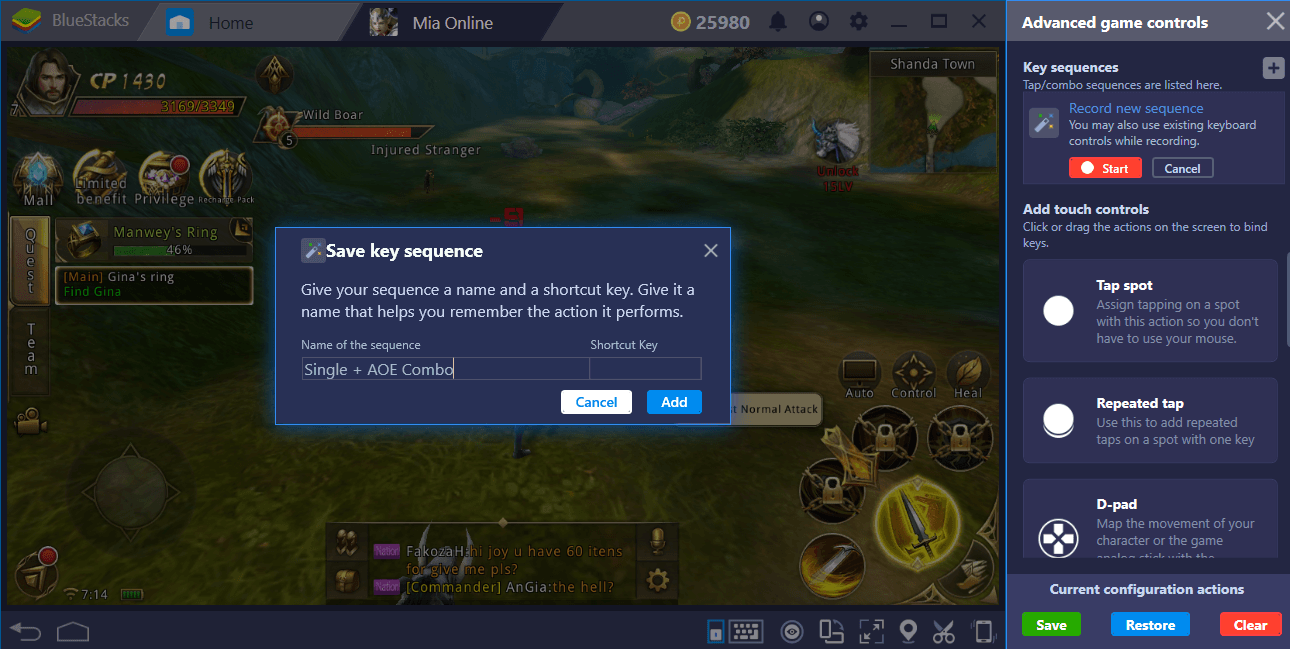 End the recording, give it an easy to remember the name, and assign a key. Now, in the future, all you need to do to repeat this combo is pressing this key once.
By using the Combo Key feature, you can entirely automate Mia Online: Enter the hardest dungeons and watch bosses die with a single keystroke. If you are looking for a new ARPG to play, Mia Online will be a very good option to keep you busy for a long time. Don't forget to take a look at our review too, we are telling everything you need to know to start your adventure. Now, we can start grinding: This will be a long but fun gameplay thanks to BlueStacks!