Game Guides
How to Play Mirage: Perfect Skyline on PC with BlueStacks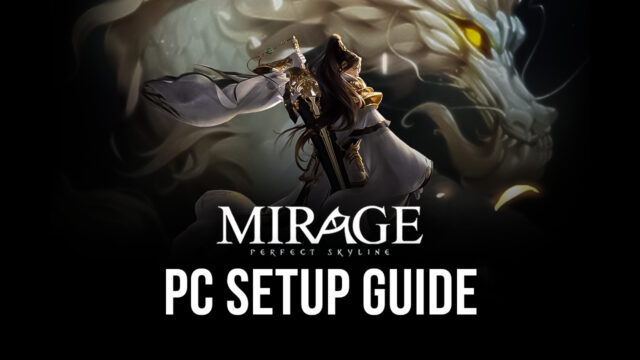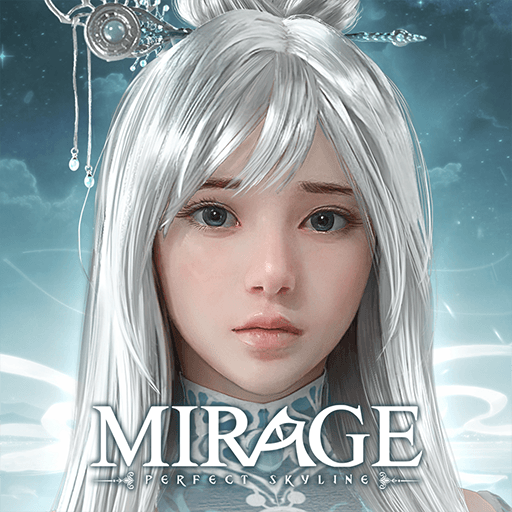 Join in on the hype and play Mirage: Perfect Skyline today! As a mobile MMORPG set in an eastern fantasy world, this game is the perfect addition to your favorite mobile apps since it will take you on an adventure that you've never experienced before. The game was recently released on Android devices and is ready for download on your BlueStacks device! Play Mirage: Perfect Skyline today and be one of the first players in the world to reach the max level and cement yourself at the top!
Mobile MMORPGs are the perfect genre for players to have a great time without putting in a lot of effort. Mirage: Perfect Skyline provides a deep narrative of traditional eastern fantasy themes that are well-written and provide a very fun story to follow. The game gives the players a sense of adventure and progression as they embark on a journey to save the world and fulfill their destiny of being a hero. It's time for you to experience the excitement yourself once you download the game!
How To Set Up Mirage: Perfect Skyline on BlueStacks
Mirage: Perfect Skyline is a really great game to play on your phone by why limit yourself to just using it on one platform when you can enjoy it on your PC as well? The game can be played idly which is a feature that isn't really maximized on your mobile devices despite most games from that genre being intended for smartphones. Check out what we mean and we guarantee that your mind will get blown just by discovering how better it is that you download this game on BlueStacks!
Download and install BlueStacks

on your PC.

Complete Google Sign-in to access the Play Store, or do it later.

Look for Mirage: Perfect Skyline in the search bar at the top-right corner of the Game Center or at the Google Playstore.

Click to install Mirage: Perfect Skyline from the search results.

Complete Google Sign-in (if you skipped step 2) to install Mirage: Perfect Skyline.

Click the Mirage: Perfect Skyline icon on the home screen to start playing.
Useful Features When Playing Mirage: Perfect Skyline
If the idea of simply playing mobile games on PC doesn't appeal to you, there are other reasons why you should start using BlueStacks, specifically, when playing your favorite Android games. The platform has been designed to ensure that players get the best quality of mobile games out there by introducing unique features that they won't get anywhere else. Here are some of the features that you can take advantage of when you play Mirage: Perfect Skyline on BlueStacks:
The BlueStacks Controls Editor Function is a neat way to make playing mobile games on PC a lot easier. This feature essentially gives the user an option to map their keyboard on specific points of the screen so that they won't have to use their mouse to tap around the screen. This makes it feel like you're playing a regular PC game because of how easy it is to map your screen. If you don't like the idea of mapping out keys by yourself, BlueStacks already has a default set of controls prepared for you!
The best part about any MMORPG is that you get to control your character and get immersed in the world around you. Mirage: Perfect Skyline has really fast gameplay that can be hard to keep up with if you're just using your mouse to control both movement and ability usage. Luckily, this function makes your life easier by allowing you to set it up like a traditional isometric-view MMORPG. You can add as many keys as you think you need with this function.
The Macro Feature is a really simple function that players can use to create automatic commands in their games. This is done by recording a set of actions while you're playing a game and saving it for later. If you use the macro, it will simply repeat all the steps you took precisely. This saves a lot of time and effort for the player when the game involves a lot of grindy mechanics and repetitive actions that can be extremely boring really quickly.
Mirage: Perfect Skyline may already have an auto-play function but there are some mechanics that they haven't made automatic. If you're the type of player that wants your game to progress quickly and get all the rewards they can without you needing to babysit the game every hour, you might want to set up your own set of macros for the game. Once you've learned how to make macros, the functionality of it can be really addicting.
The Multi-Instance Function allows players to open multiple BlueStacks instances at the same time, which is useful when the player wants to have more than one game active simultaneously. This feature is mostly used by hardcore players that want to maximize their odds at a game. However, even casual players have found a lot of uses for it such as simply playing two different games at the same time.
Since Mirage: Perfect Skyline is an idle game, it can be really boring to just watch through it for more than a few minutes. The best way to kill time is to play another game on your phone but if you do that, your character will stop moving. Luckily, BlueStacks allows you to have this game open while you enjoy your time with another game.
Fulfill Your Grand Destiny!
Mirage: Perfect Skyline has a really fun story and a lot of engaging quests that make the player feel like they're on a grand adventure. Choose from a wide variety of classes and meet new characters as you jump from one city to another. The world is in dire need of a hero like you so start your adventure today!
Mobile MMORPGs are one of the most popular genres in the mobile community because it gives them a sense of adventure and accomplishment. Experience why the game had such a lot of players waiting for its release by playing it today. Once you've tried it out, you might end up spending countless hours immersed in this game!