Game Guides
Using BlueStacks to Optimize Your Gameplay in Misty Continent: Cursed Island on PC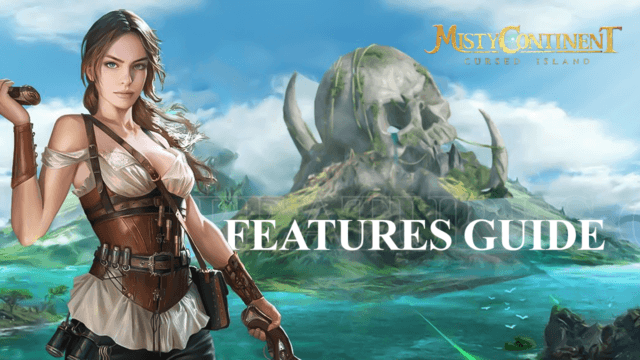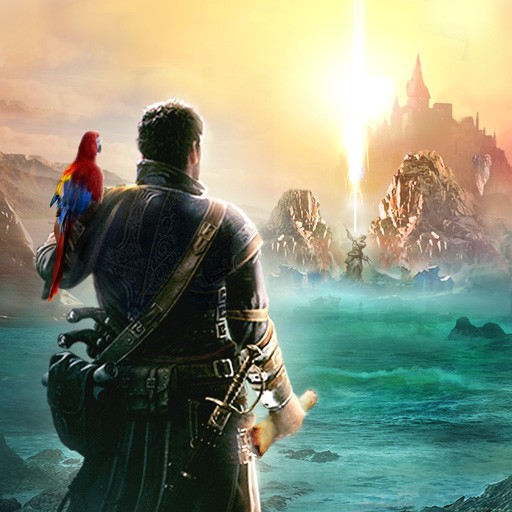 The new Misty Continent: Cursed Island is out now for everyone to download and enjoy on their mobiles, giving strategy conquest fans a brand new world to explore as they build their pirate bases and vie for dominance of their servers against other players. However, while you can easily play it on the go on your phone, you can get the best experience with this game by playing Misty Continent on PC with BlueStacks, as our Android app player has a variety of tools that you can use to easily streamline your experience, and even automate parts of the gameplay.
In this brief article, we'll be giving you an overview of some of the most important BlueStacks features that you can use when playing Misty Continent on PC. In this sense, if you're serious about competing in this game, you'll definitely want what our Android emulator offers, at least if you want to get the competitive edge.
Navigate Menus with Ease Using Keyboard Shortcuts
Part of being a powerful sea captain in Misty Continent is being able to not only maintain a strong main settlement, but also to develop it continuously with new buildings and upgrades, in order to get access to better soldiers, resources, and technologies. Most of these constructions and enhancements take place through a variety of different menus and screens that you'll have to visit quite often, which can get a bit tedious after a while, especially if you're playing on your phone and with touchscreen controls.
Instead of tapping and swiping on your small phone screen, you could play Misty Continent on PC with BlueStacks and get access to the Keymapping Tool, a powerful feature that lets you create customizable control schemes when playing any mobile game on your computer. For Misty Continent, this essentially means that you'll be scrolling and switching through all the different screens in the game with a variety of keyboard shortcuts, just like in any regular strategy game on your computer.
To use the Keymapping Tool, you'll first need to create your own control scheme, which you can do by pressing Ctrl + Shift + A. This input will open the Advanced Editor screen, where you can view your current bindings, modify them, or add new ones to the existing scheme. In Misty Continent, you can create your control scheme and add keyboard shortcuts to the different menus, so that you can open all of them simply by pressing the corresponding button on your keyboard. Check out our setup below to get an idea of how to customize your game.
Once you're done adding your shortcuts and functions to the screen, remember to click on "Save changes" on the bottom right to commit all your tweaks and adjustments.
Become a One-Person Army by Playing on Multiple Instances
When it comes to strategy conquest games like Misty Continent, you're really only as strong as your allies let you be, as even if you're the strongest single player in your server, it's unlikely that you'll be able to survive against the full strength of big alliances by yourself. In this sense, one of the best ways to thrive in this game is by joining alliances with like-minded players who can watch your back while you're offline. Additionally, simply being part of an alliance is often enough of a deterrent to keep would-be attackers away, out of fear of retribution and full-blown war.
The problem with joining alliances, however, is that you're completely dependent on other players to keep you safe. Sadly, more often than not in games like these, players simply stop playing, or might not be as committed as yourself, and you'll end up among a group of unreliable allies that will only drag you down. Luckily, if you play on BlueStacks, you can use the Instance Manager to play on multiple accounts at the same time, and build alliances with your own forces, without ever having to rely on other players.
To use the Instance Manager, you can press Ctrl + Shift + 8 to bring up the instance list, where you can find all your created instances, and where you can also launch and close them, modify them, and even delete them. Furthermore, by clicking on the "+ Instance" button on the lower left corner, you can create as many new instances as your PC can handle, keeping in mind that you need additional CPU and RAM to maintain them when they're running.
After you've created all the instances that you need, you can follow the steps in our PC setup guide for Misty Continent: Cursed Island to install the game in each of your instances. With this basic setup, you're set to start playing on multiple accounts at the same time, allowing you to create entire alliances using only your own forces, and without having to rely on other players.
Automate the Farming and Grind with Macros
The mark of a good player in strategy conquest games is often how committed and diligent they are when building up their towns and settlements, and Misty Continent is no exception. Specifically, one of the most important tasks you can ever do in these games, at least at the beginning, is constantly sending out your troops to gather resources, so that you can continue developing your base without having to wait for your production buildings to generate enough materials.
However, sending out troops constantly is something that takes a lot of diligence and attention, since you can only send out your troops manually. Furthermore, since they take time to get to the gathering spot, collect resources, and come back, you'll need to check your town often if you want to maximize their gathering uptime. Luckily, with the Macro Recorder, you can let BlueStacks do the hard work for you while you focus on something else on your PC.
To use the Macro Recorder, you simply need to press Ctrl + Shift + 7 to open the macro panel. In this screen, you can click on "Record new macro" to record yourself doing any repetitive task, such as sending out your troops to gather resources. Once you've created the macro and given it a key binding, you can then press the corresponding button, and BlueStacks will automatically send your troops out in your stead. Additionally, if you click on the gear icon beside your macro in the list, you can even modify its behavior such as by making it loop after a set amount of time. If you configure it correctly, you can completely automate this process for as long as you want, with no drawbacks.
This is just a small sample of the things that you can achieve when playing Misty Continent: Cursed Island on PC with BlueStacks. Check it out for yourself and let us know what you think in the comments below!