Game Guides
Mobile Legends: Adventure – Level and Upgrade Your Heroes Faster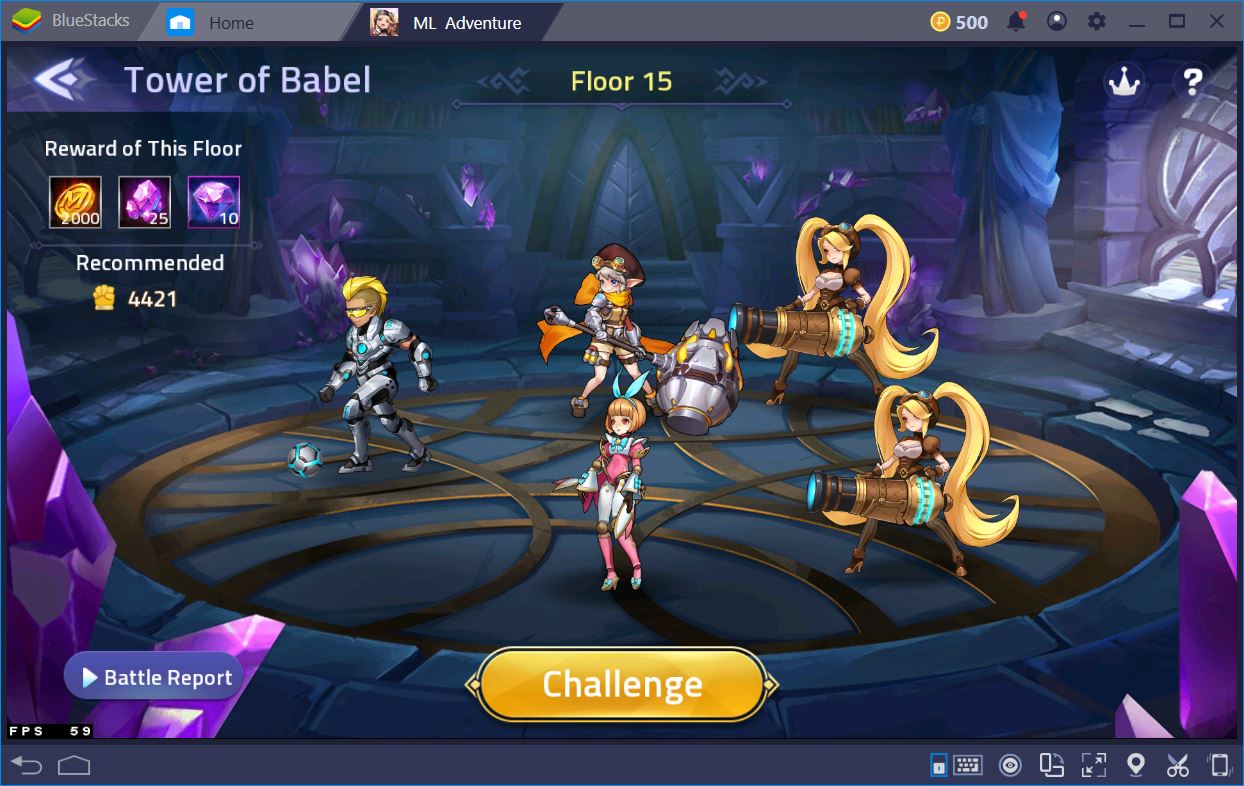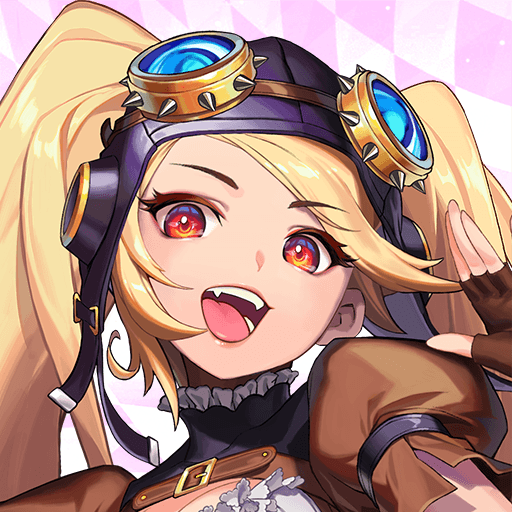 Mobile Legends: Adventure is ridden with fantastic heroes ready to help you progress through the Campaign, Tower, and Labyrinth. However, if you want to make sure that your team is ready to face all of the challenges that lie ahead, you'll have to level and upgrade them accordingly. As you may have already learned from our game review of ML: Adventure, your units come in different rarities. Usually, the more stars, the better.
Although it is incredibly important to decide upon a balanced team composition, it is heroes' power that most often turns the tide of a battle. As such, in this guide, you'll learn more about the fastest and easiest ways to upgrade your team. In turn, this will allow you to progress through the game at lightning speeds and make it possible to experience even more awesome content such as the Arena, the Crusade or the Celestial Island.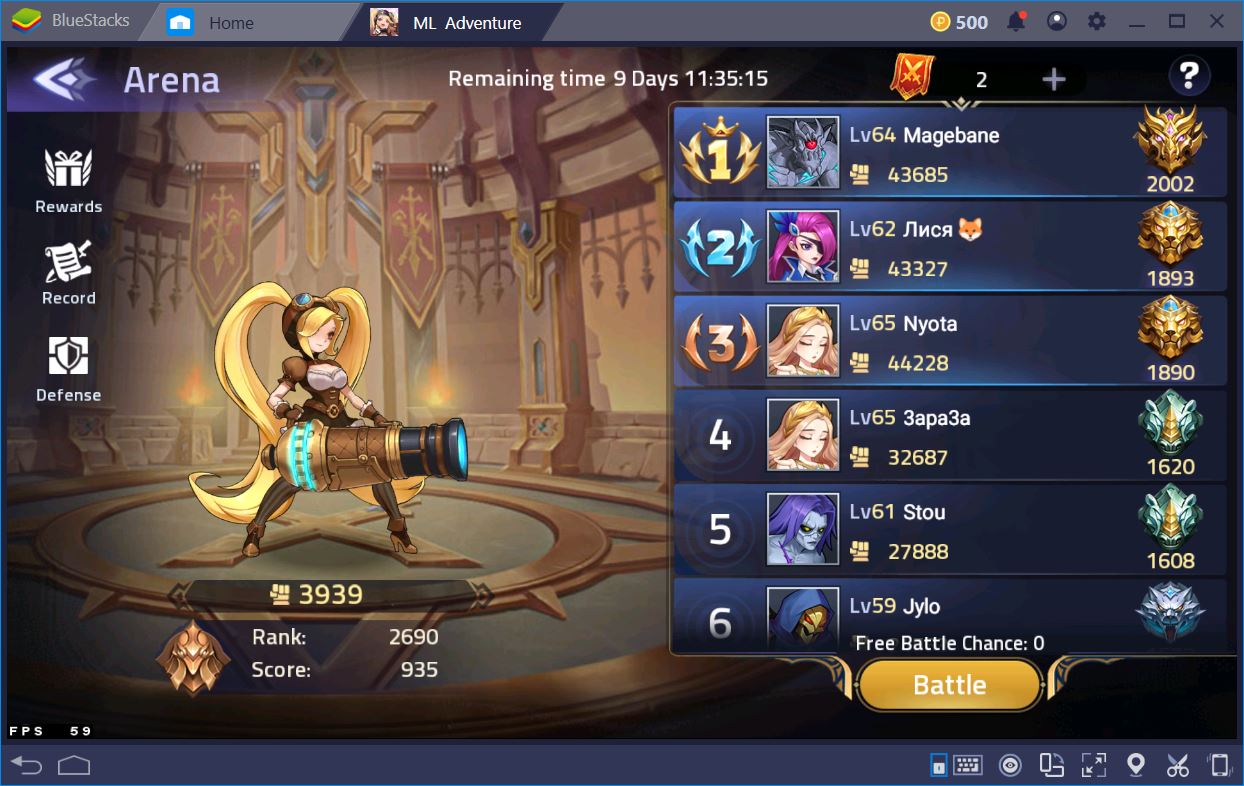 The Good Old Level
All of your heroes have a certain level. Naturally, the higher this number, the better they are. Upgrading your heroes beyond a certain point (levels 30, 51, and 81) will unlock a new powerful ability. But unlike in many of the other Gacha games out there, ML's version gives you the possibility to choose where the experience goes.
This is particularly important if, say, one of your champions is significantly better than the others – for instance, if they are a heavy damage dealer or if they provide you with some much-needed survivability. We see this system as an absolute win. Gone are the days of indiscriminately leveling those scrubs just because you have no other choice!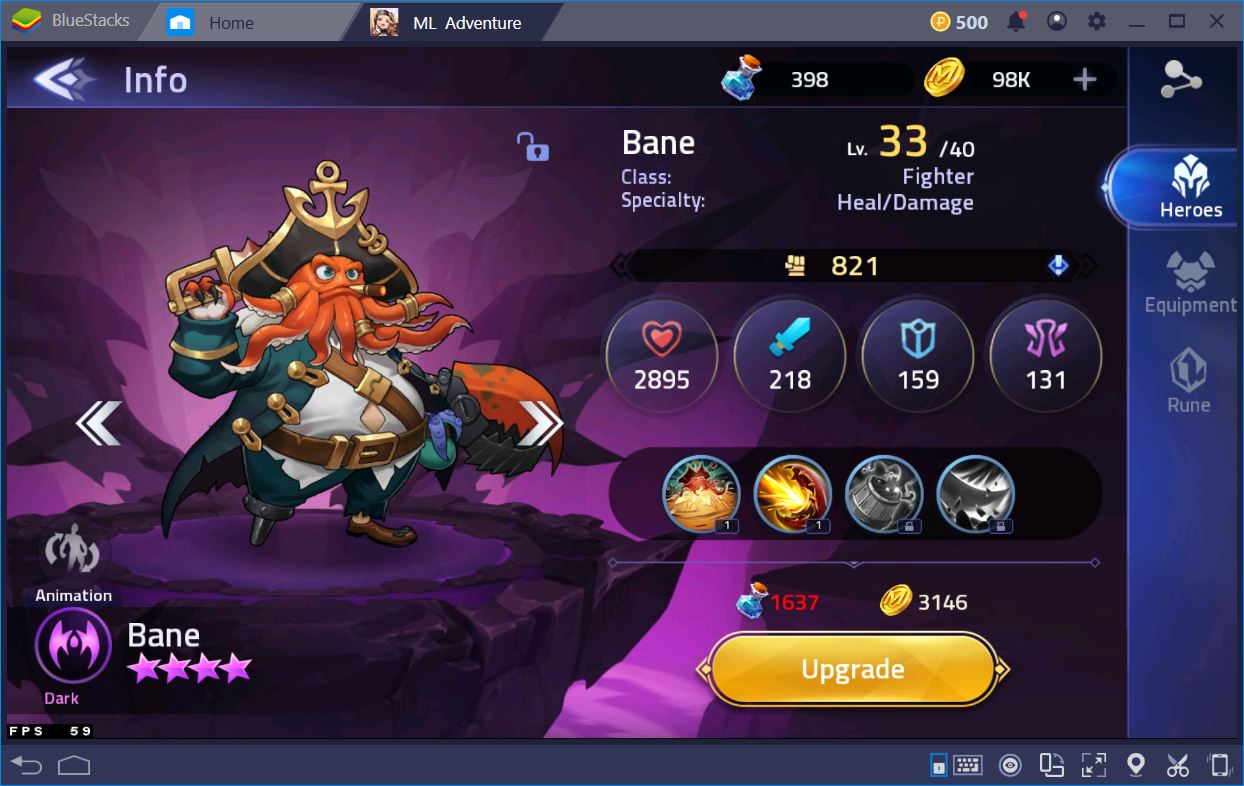 Boosting the rarity of your unit is only possible if you get enough duplicates of the same kind. Once you have two duplicates, you can fuse them together to star-up a third. It might take a while to get the requirements for each champion, but the upgrade in rarity gives them a significant boost to their stats, while also allowing them to level beyond 51. If you ask us, fusing your main team is a necessity.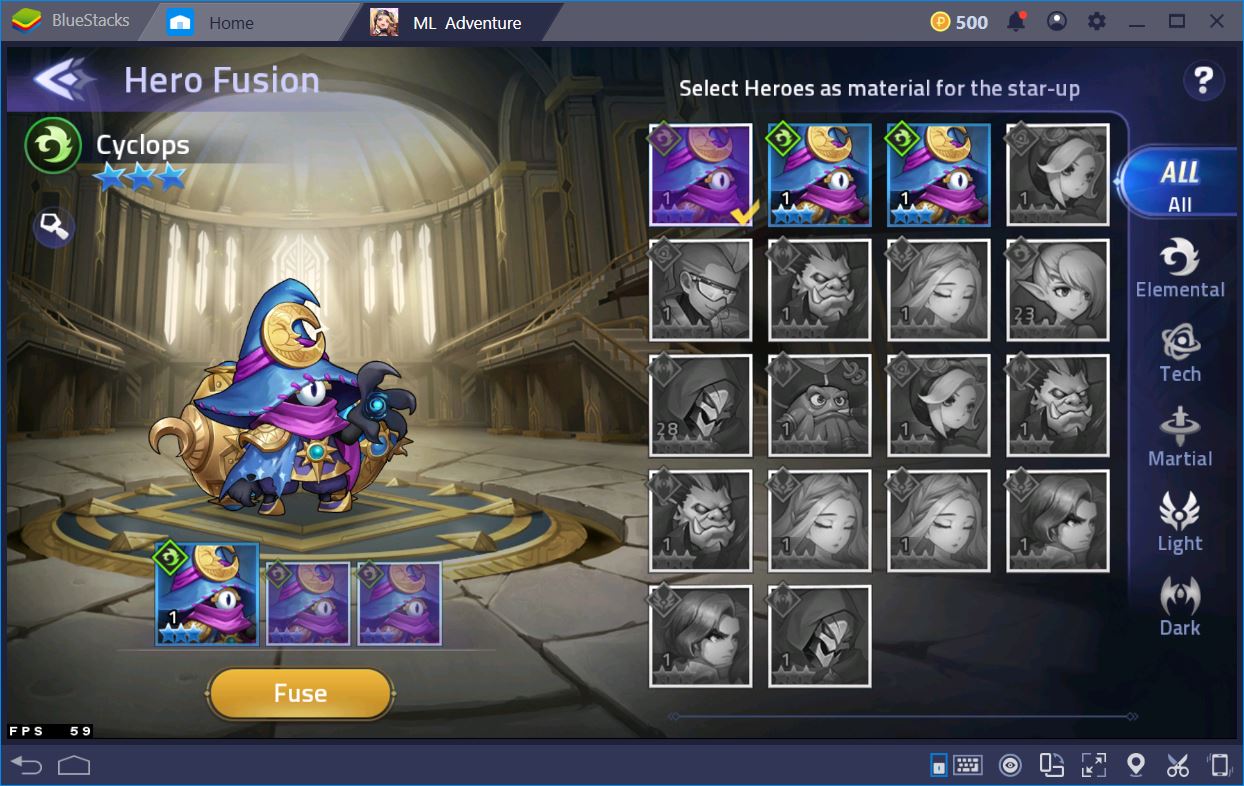 Just make sure to double check which heroes are about to be expended on whom. You wouldn't want to waste 30-40 levels on a fodder who was never meant to make it into your line-up. This is also important because you can effectively use the dismantle shrine to recover some of your investments in a particular unit – but more about this in our guide to currency in Mobile Legend: Adventure.
Getting Upgrade Mats
Mobile Legends: Adventure is all fun and games until you run out of precious materials needed for hero upgrades. Up to level 20, you can get away with using only hero experience – that blue bottle that's next to your diamonds on top of the screen when you're in campaign mode.
The more of this you have, the more levels you can pump into your units. Although you can buy 40k worth of hero experience from the market, we would not advise you to trade in 50 diamonds for it. The trade-off is highly unfavourable for you since the latter can be used to summon new champions.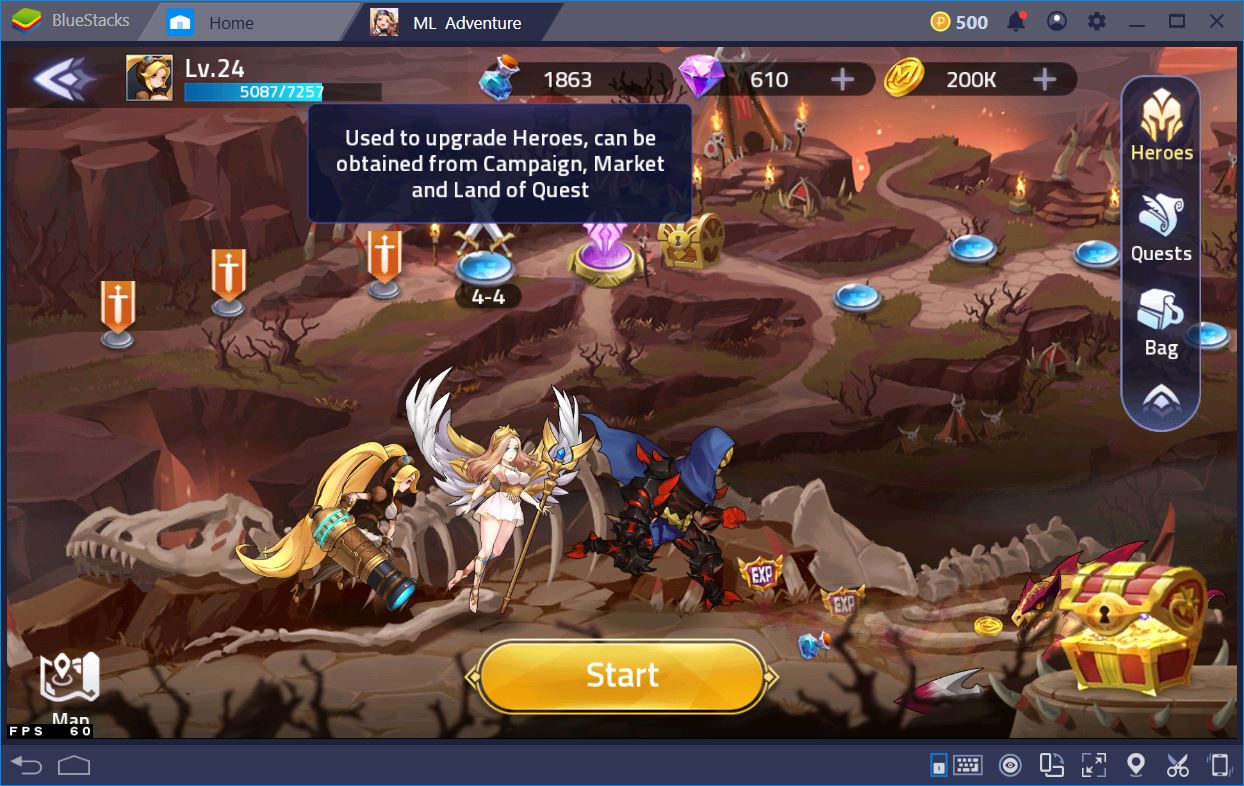 One of the great aspects of ML: Adventure is that it's an idle RPG, which means that your team continues to farm profile experience, hero experience, and battle points while you're on the campaign map screen, as well as while you're logged off. Pretty cool, huh?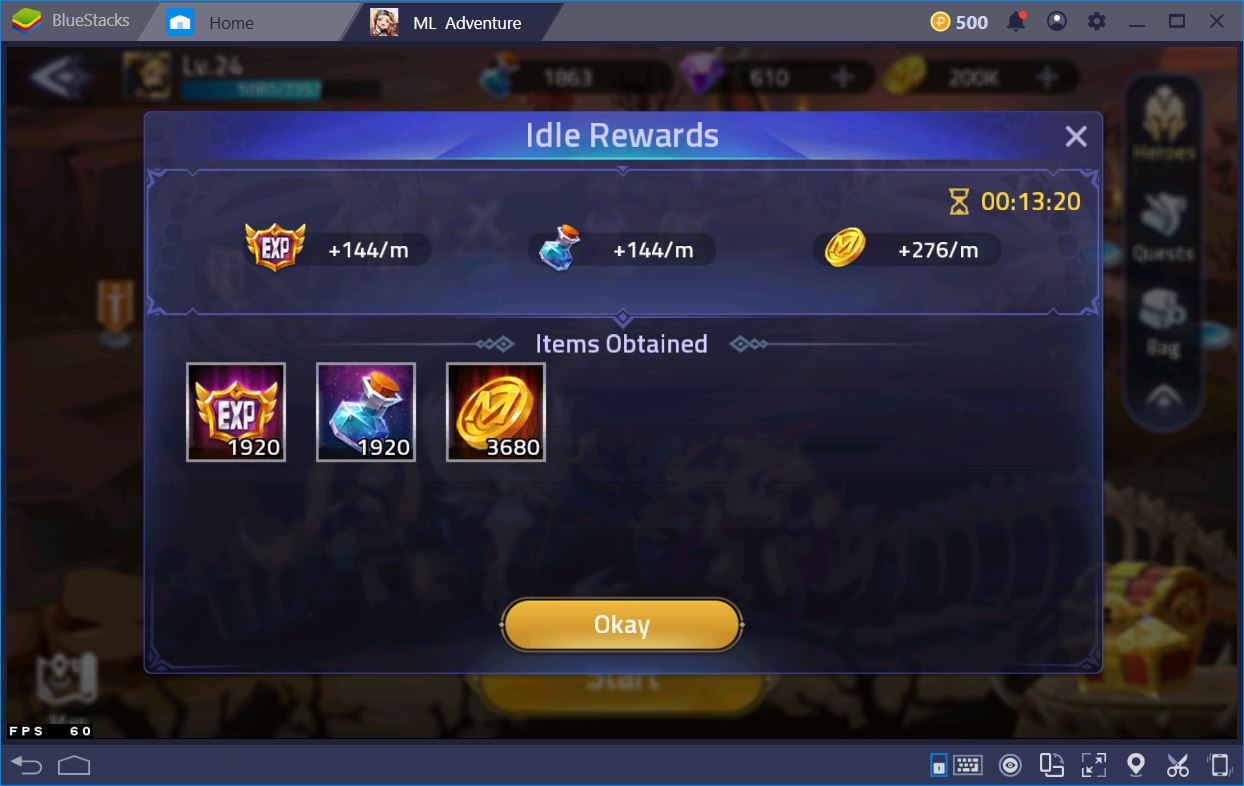 At various intervals, for instance at level 20, 40, or 51, your heroes will need Advance Stones. These are extremely rare, so make sure you're 100% certain about which of these units you want to evolve. It's a clever way of making sure you are committed to a particular team and that you cannot easily switch from one powerful unit to another whenever it suits you. If, at 20, the requirement is 50 stones, the next barrier will ask for twice that amount.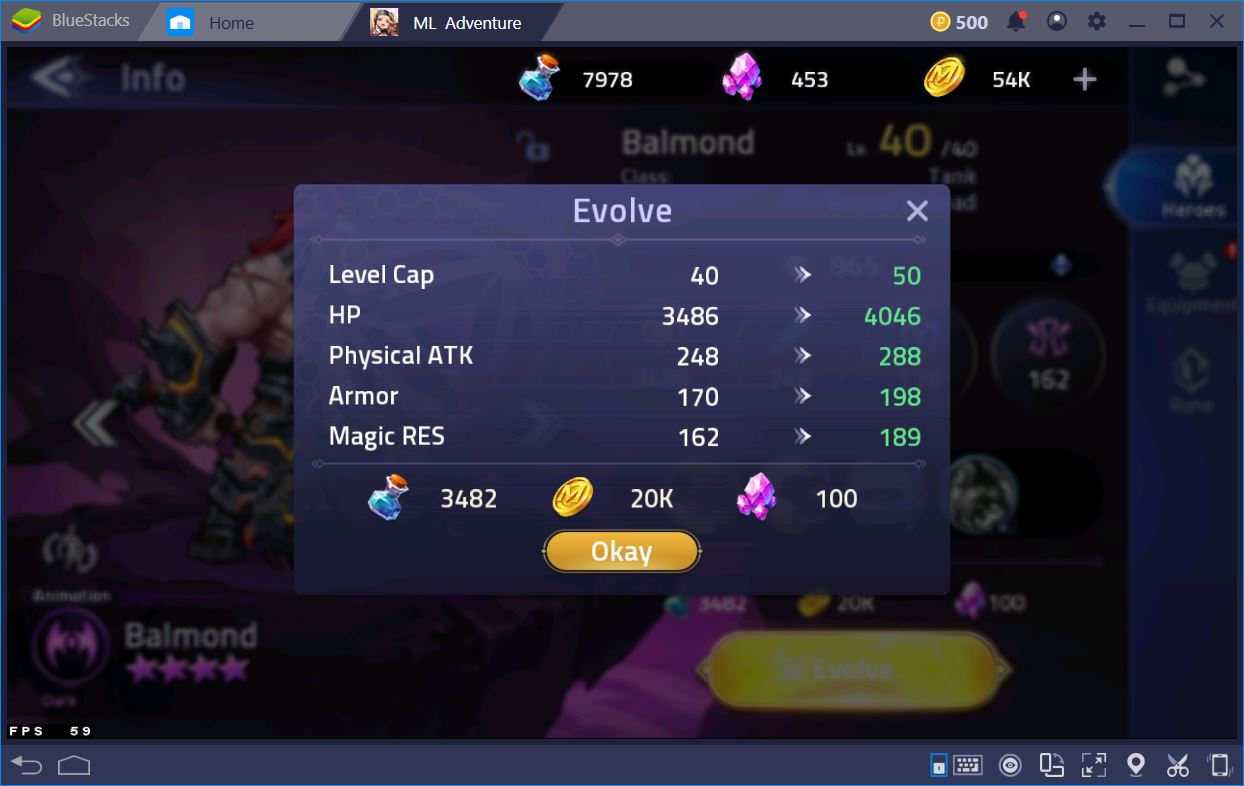 When you find yourself in a position where more advance stones are needed, you can head over to the Tower of Babel for a multitude of them. Each successfully completed floor rewards you with a hefty amount, not to mention a bunch of diamonds. The problem is that the higher the level, the more difficult it will become to clear it.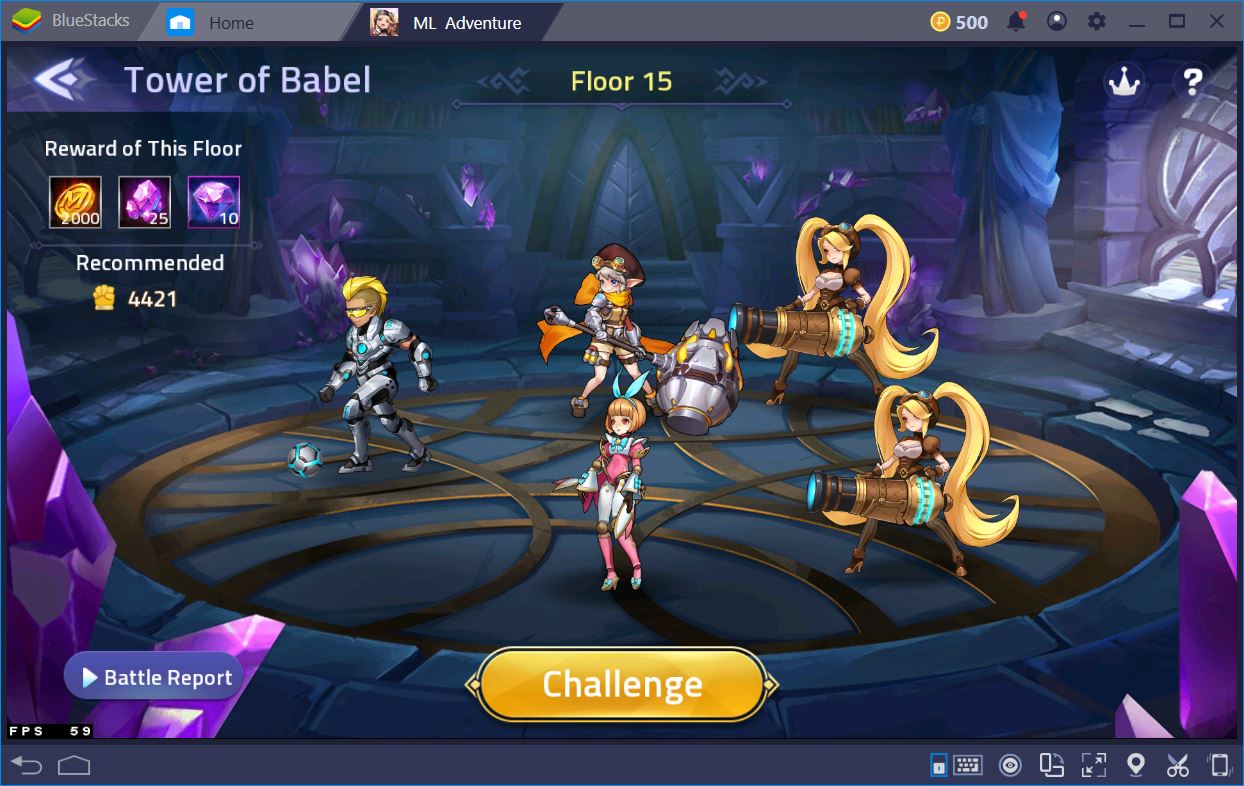 Some of these fights also have a power resonance bonus, which means that certain heroes – Tech or Elementals, for example – will benefit from a buff throughout the encounter. They change with each level, so make sure to check them out during the fight. A neat feature that the game offers players is to view the way others completed a particular level in order to get a clue of what works and what doesn't. Of course, for the most competitive spirits, there's also a leaderboard waiting to be conquered.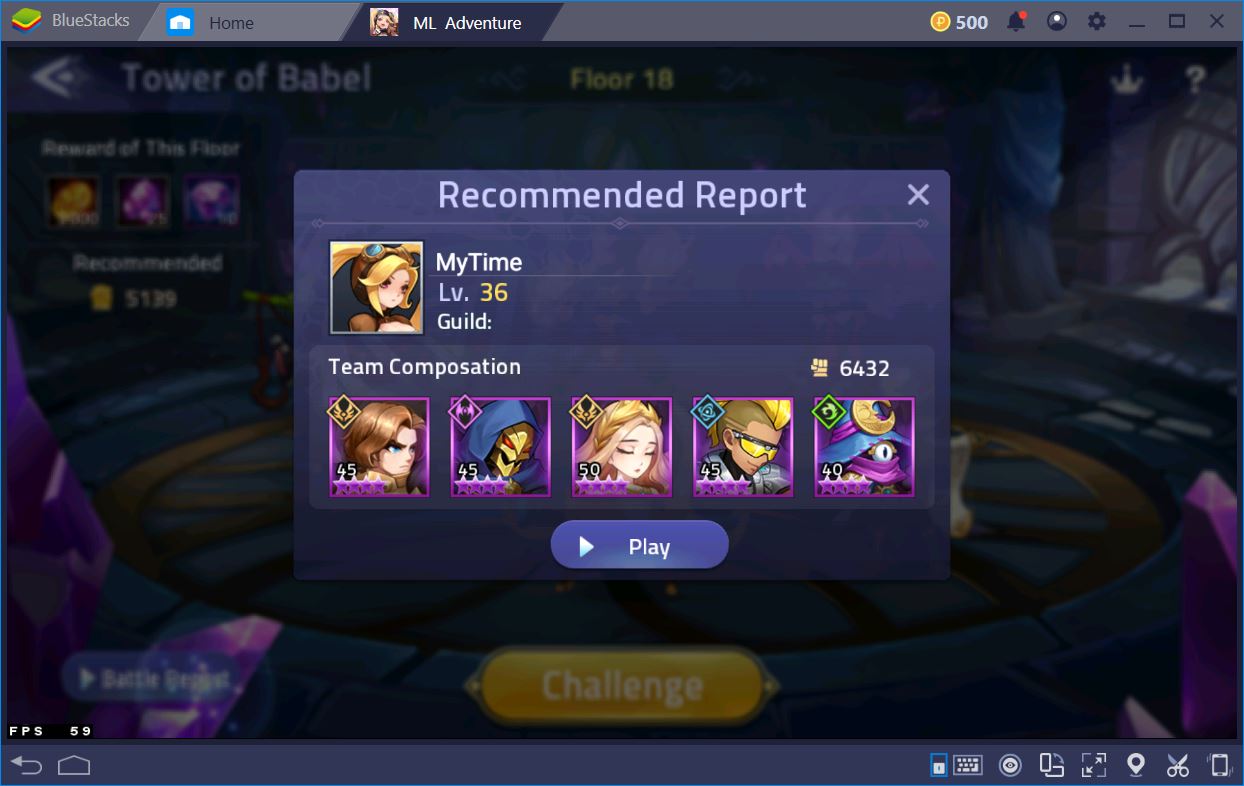 Getting Stronger
An easy way to strengthen your champions without leveling or fusing them is through items. In order to see what you have equipped on a specific unit, click on your Heroes, then select one of them, and choose equipment from the menu on the right. Usually, campaign battles don't give much of a reward in terms of items, which is slightly disappointing. Don't despair though – there are solutions.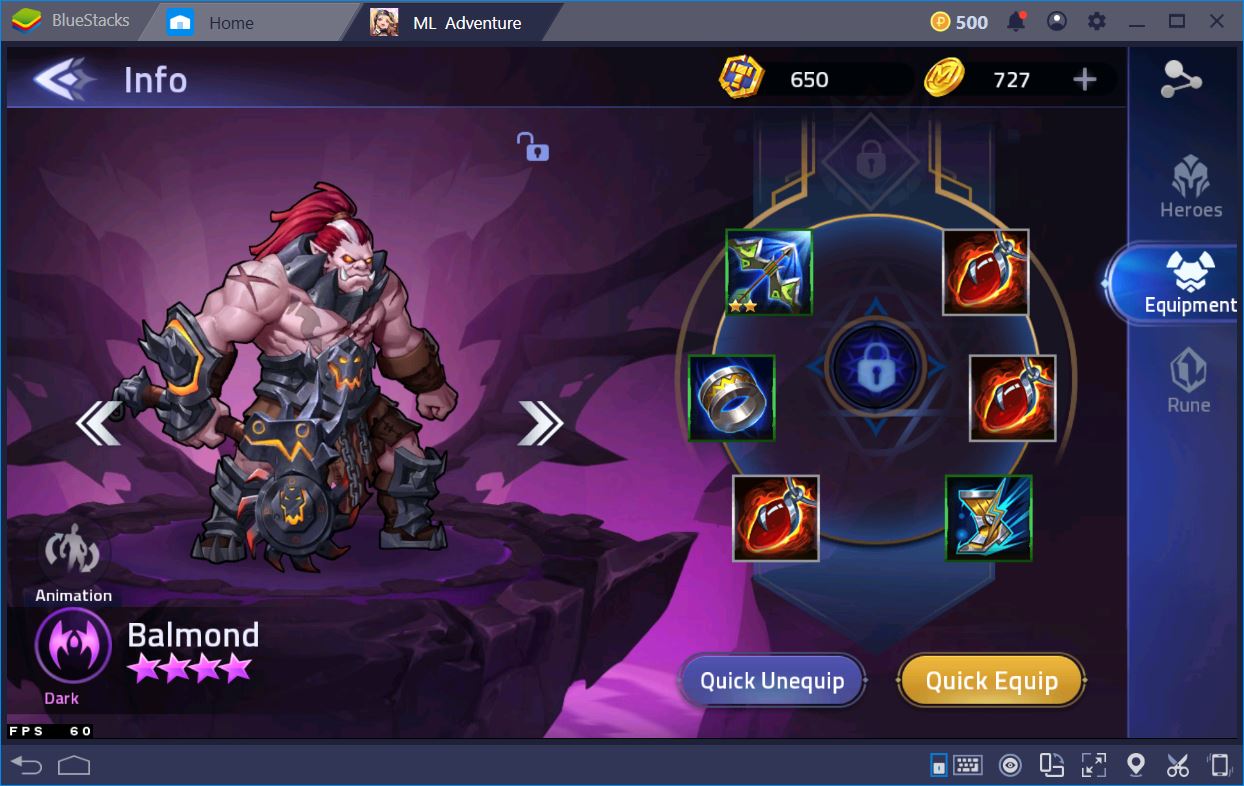 If you want leet gear, you have to head over to the Labyrinth. The latter is an interesting take on dungeon crawling that mixes the Gacha style with that of table top games. Basically, you have to clear each level on every stage of the dungeon by clicking on tiles. Underneath these, you can either stumble across an encounter with a monster, a blessing that can improve your party, or various items that can help you complete the level faster.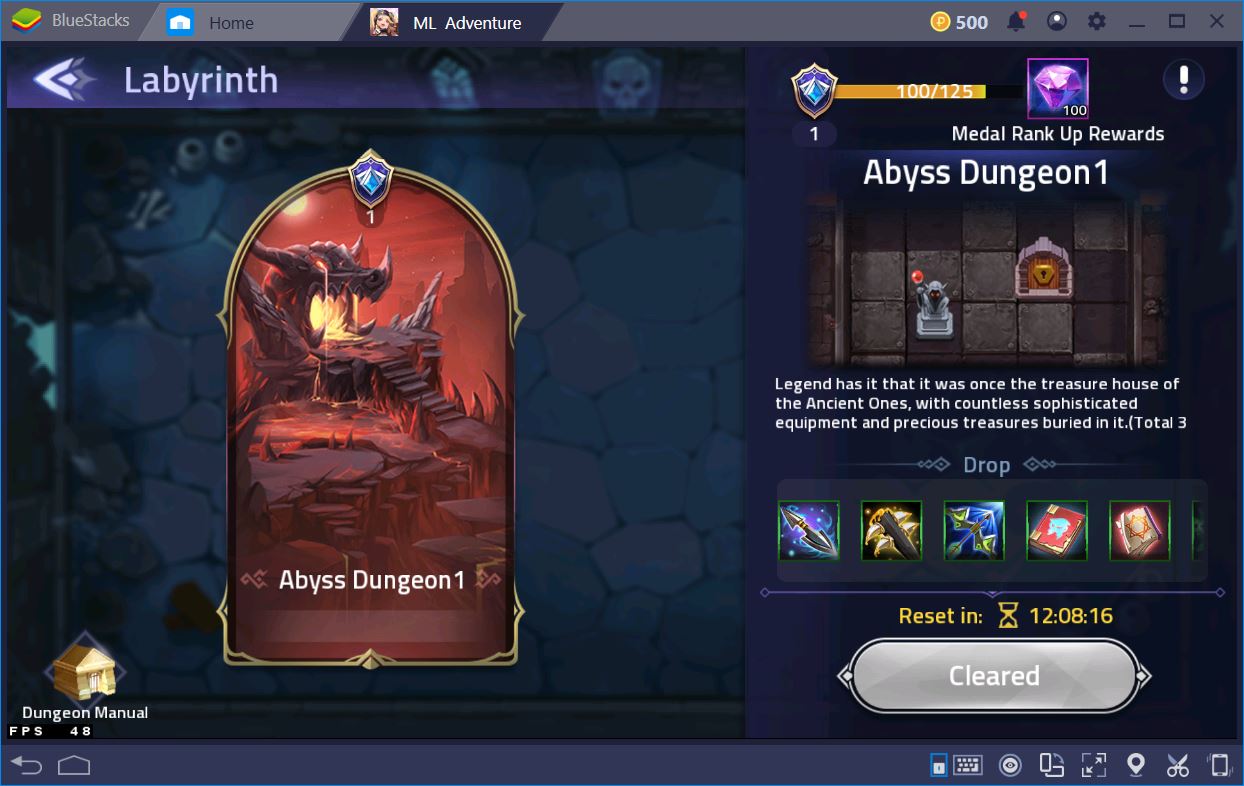 For now, progressing through the campaign and choosing only a select few heroes to level are the fastest ways to upgrade and make them stronger. Although you can get a lot of mats by completing available content, you will reach a point where you'll be faced against a team of enemies that's too strong – whether they are in the Campaign or the Tower. When this happens, just make sure to leave your team farm some good old experience in the campaign map, upgrade them a bit more, and then steamroll through those pesky mobs that just wouldn't die.