Game Guides
Mobile Legends: Adventure – A Guide to Currency and Getting More Diamonds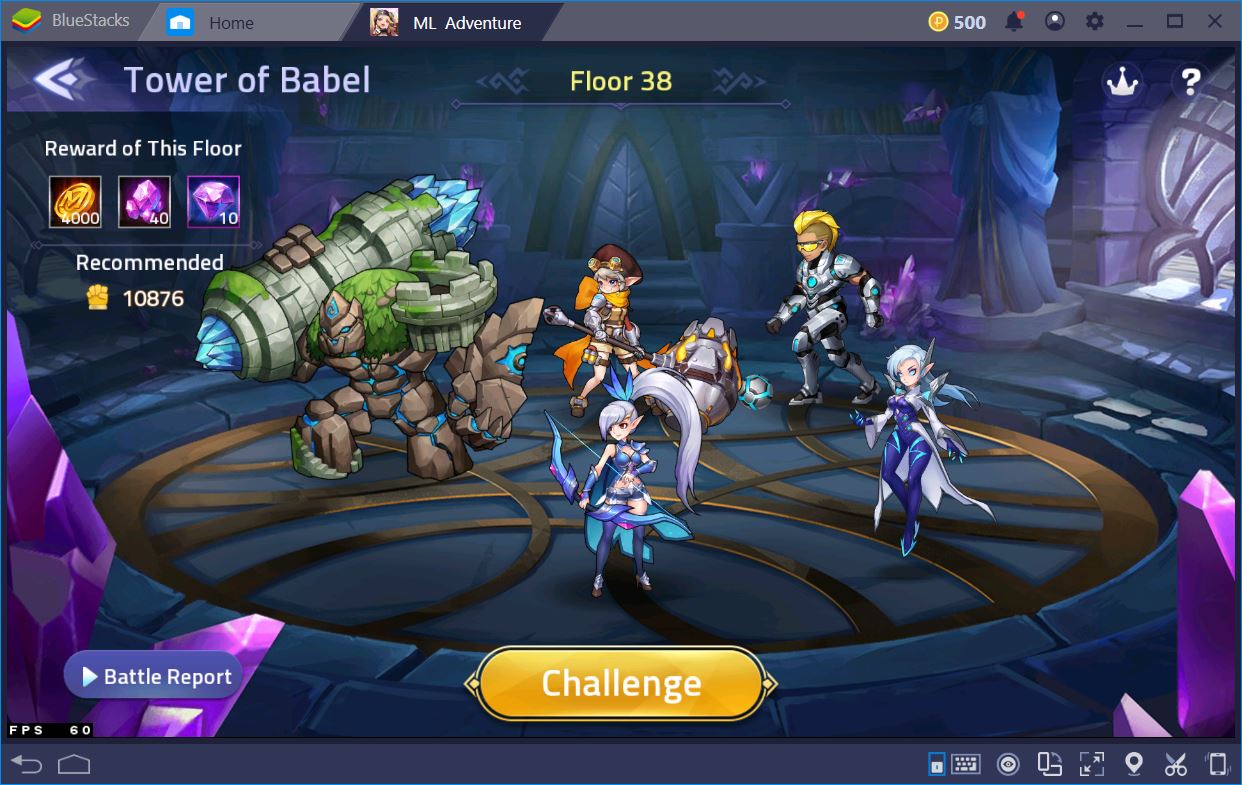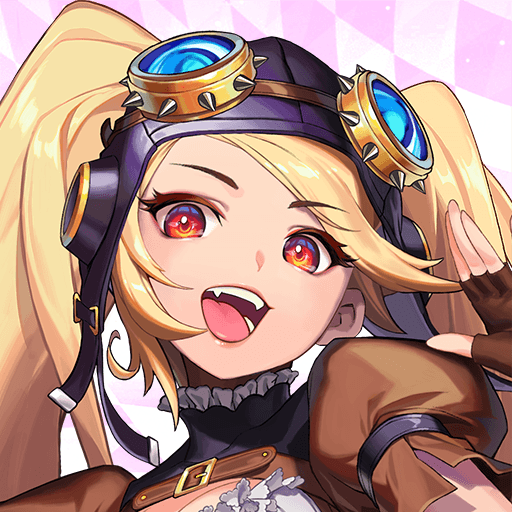 As we've mentioned in our guide to leveling heroes faster, ML: Adventure lets you choose which heroes to upgrade. The game achieves this by having experience as a reward that you can use in the like manner of currency, rather than as passive gain to the whole team. Although uncommon, this feature is a game changer in terms of teambuilding strategies.
In order to be able to properly upgrade your squad, you'll need plenty of currency. This includes battle points (the ones that look like gold coins), hero experience (the blue bottles), and, in some instances, advance stones (the purple crystals). However, for summoning new champions – something which you should definitely do on a regular basis – you will need those juicy purple diamonds. They are, without a doubt, the hardest to get, perhaps because they are instrumental towards obtaining the best champions in the game.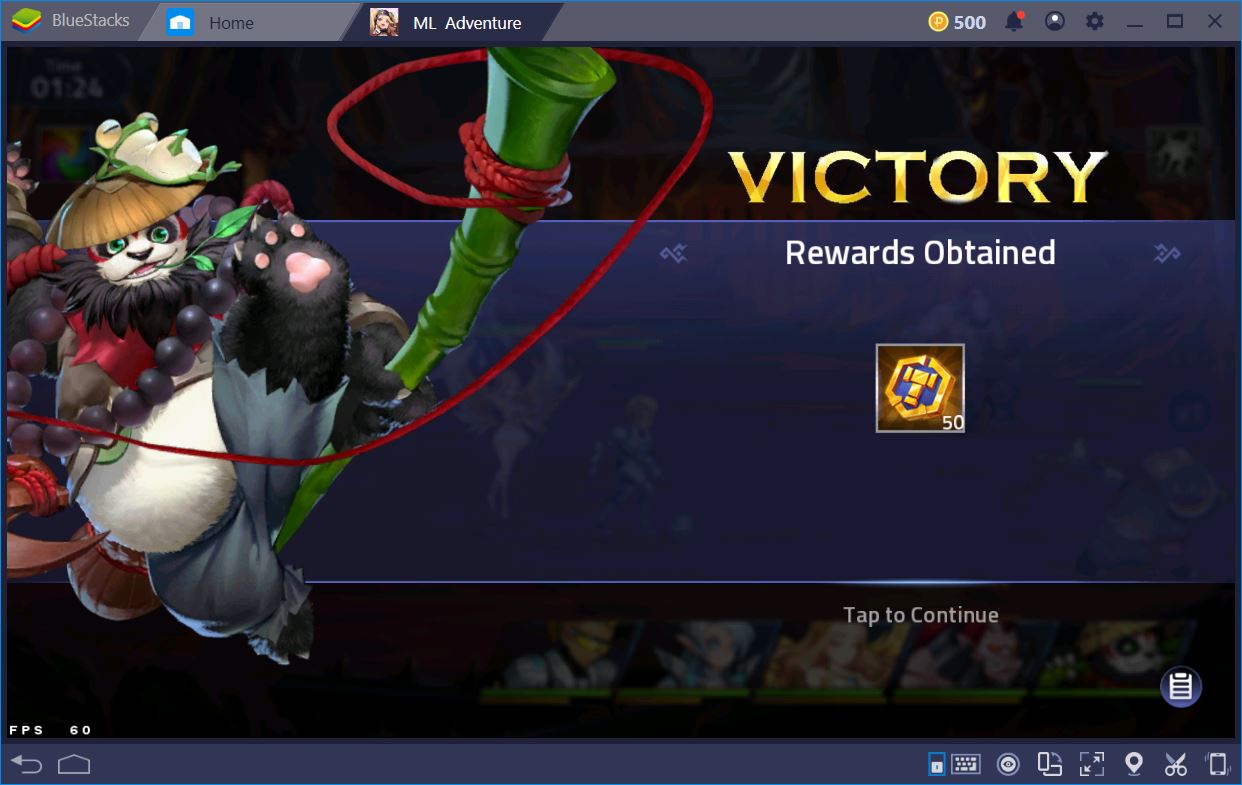 The Basics of Economy in MOBILE Legend: Adventure
As you probably know from other gacha-type games, there are a bunch of rewards you can collect upon logging in Mobile Legends: Adventure, especially if you happen to do it on consecutive days for longer periods of time. If there are events taking place, make sure to check out how to complete them or whether you have enough special currency to claim their goodies. For instance, we just got a blue wand for our healer that increases her elemental power by a whopping 30!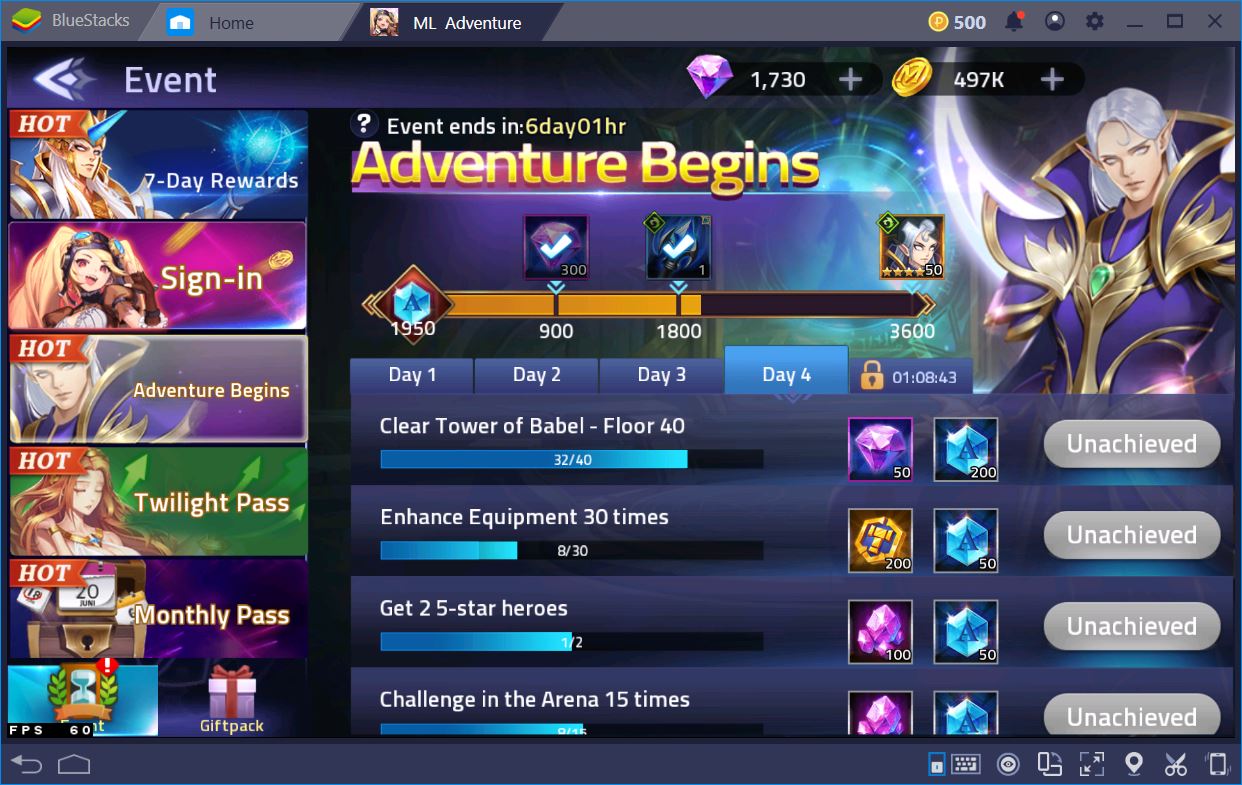 Afterward, you should head over to complete the dailies. Alone, their rewards don't seem that amazing. Still, when you manage to do each and every one of these quests, we guarantee that everything will add up to a pretty handsome reward. After all, a good deal of them give you diamonds you can use to summon even more units. Regardless of what you do, never leave your game without completing them. We mean it.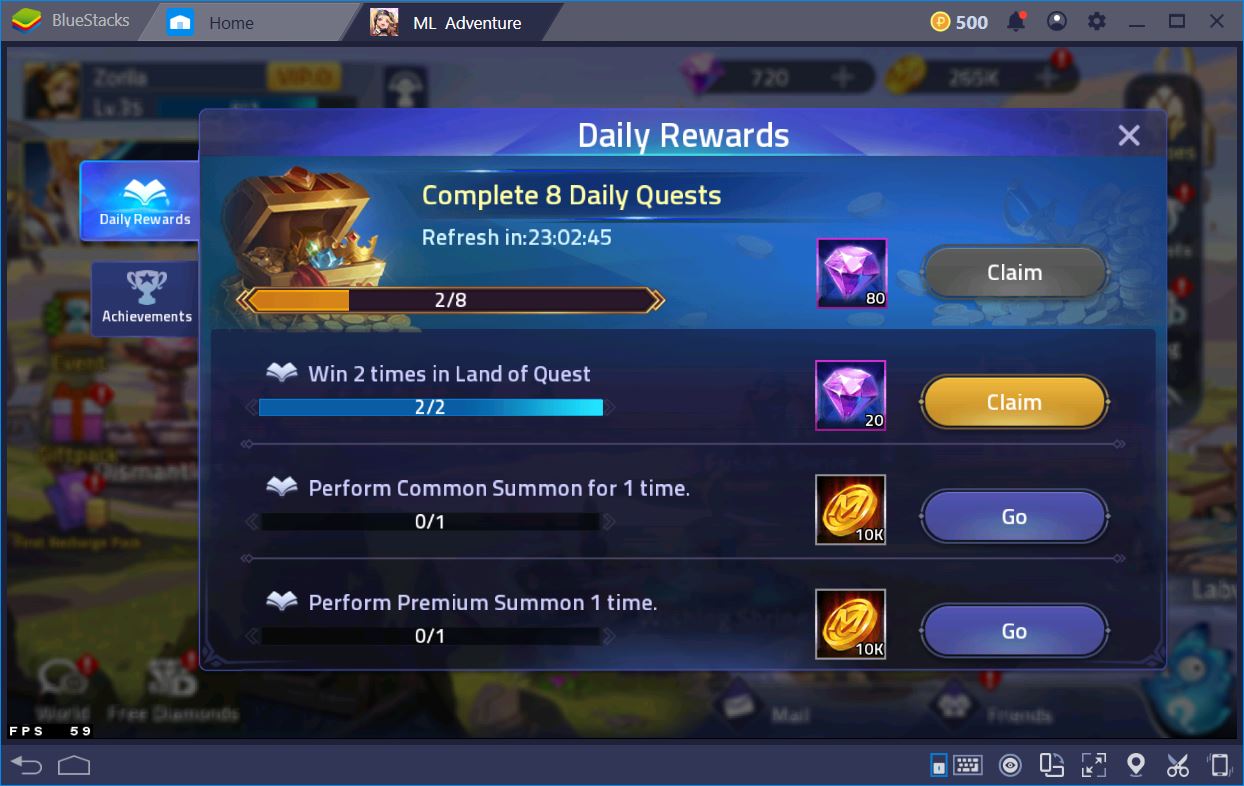 Lastly, you'll want to make sure to complete any achievement that seems in your reach. The rewards here are even better than those in the dailies section, mainly because they take more time, effort, and resources to complete. Some of them are linked to the progress of your squad, while others will be unlocked as you progress through various aspects of the game, as well as upgrade your items, champions, and so on. We managed to get enough diamonds for at least 1 10-hero pull every day we logged on.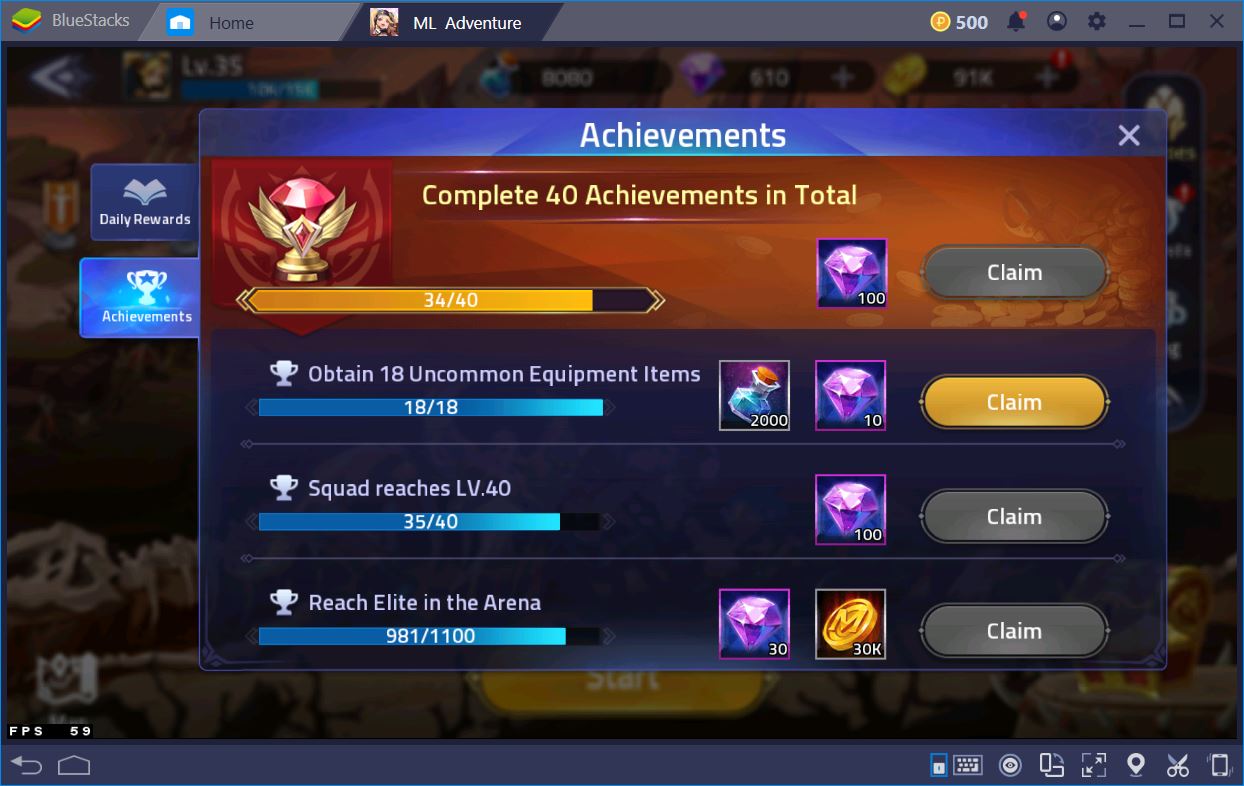 Also, don't forget to progress on the campaign map every time you get a chance. The more advanced you are, the better your idle resource gain will be.
How to Obtain More Resources
If you want more Advance Stones to help your heroes overcome those meaningful level barriers at 20, 40, 51, and 80, you can head over to the Tower of Babel. Each completed floor gives a significant stack of 40, in addition to at least 10 diamonds. The higher you climb, the better your rewards, but also the harder it is to succeed.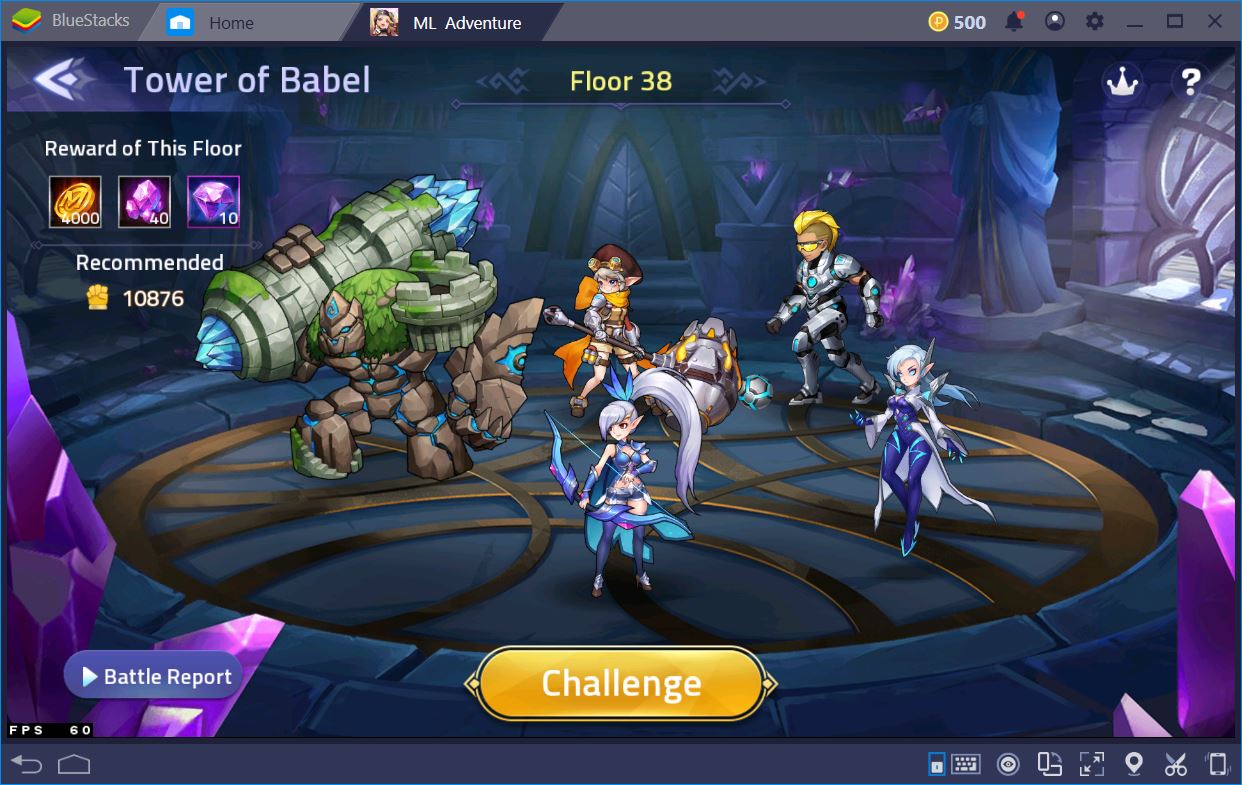 Land of Quest is yet another place where you can get more experience, battle points, and even hero shards. These are extremely easy to complete, with the only downside being the 24 hour cooldown. They're also quite fun to do because each challenge has its own unique requirement.
For instance, the Valkyrie Quest only allows female champions, while the Magical quest can only be defeated by those units who use magic attacks. This is a neat way to test the versatility of your line-up, as well as your creativity in terms of building a team given certain obstacles.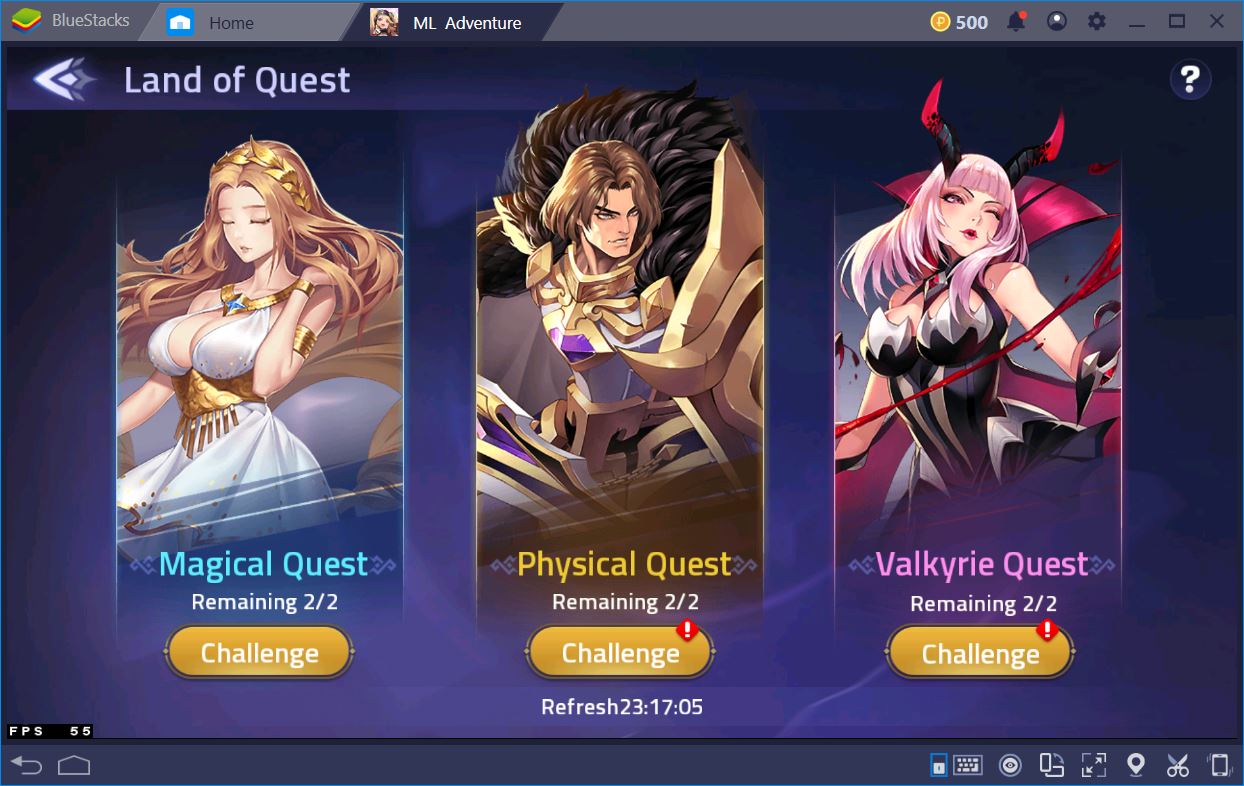 Although some challenges strictly forbid certain heroes, others, like the physical or magical ones, allow any squad composition. The drawback is that some units will most often do 0 damage if not deployed properly. Yet this does not mean they're completely useless. For instance, physical heroes are great tanks in magical challenges, despite their offensive capabilities being rendered useless.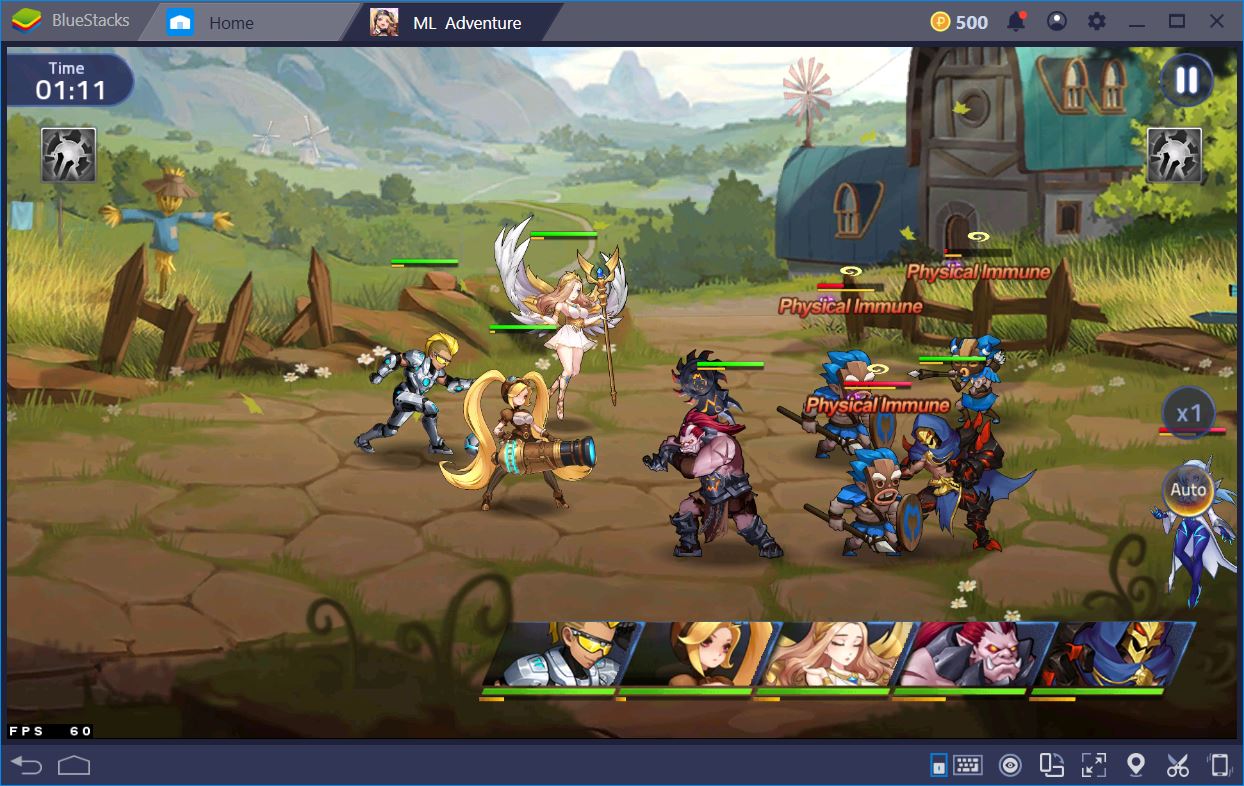 The rewards here are quite substantial. For two sweeps of the Magical Quest, we got 80k hero experience. Not bad for a couple minutes' worth of fighting.
Getting More Heroes
In ML: Adventure, you almost always want to have a shot at getting more heroes. Whether you're looking for the winning combo or you're just trying to upgrade your current squad, more units are never a bad thing. Once you've completed chapter 5-10 of the main quest, you get access to the wonderful Crusade, the big Zeppelin on your home screen. Aside from a chance to get actual heroes, completing Crusade stages gives you hero shards, as well as Crusade coins.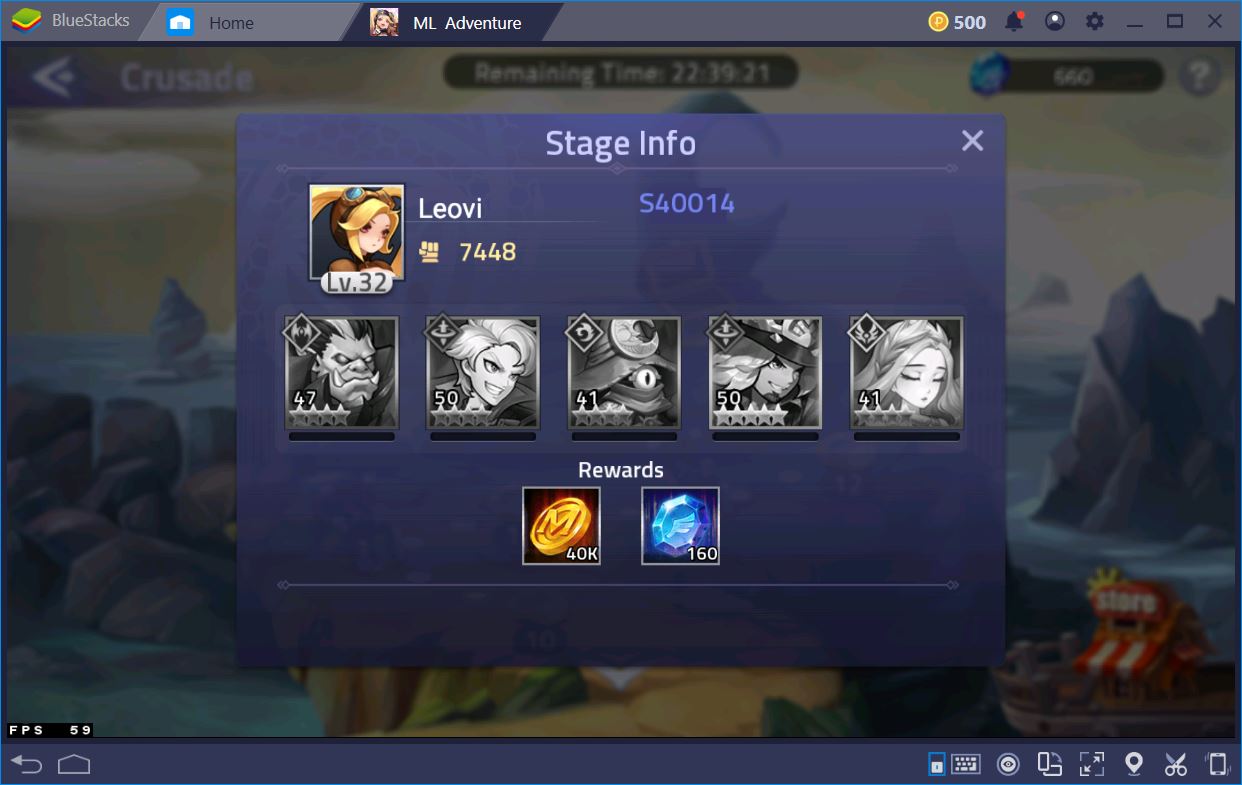 The latter can be used to get even more hero shards. For as little as 6k, which you can easily get in a day's worth of playing, you have the chance of getting 10 out of 50 hero shards required for a 5-star summon. Woot! We recommend you don't waste your coins on anything else though, because it's just not worth the investment.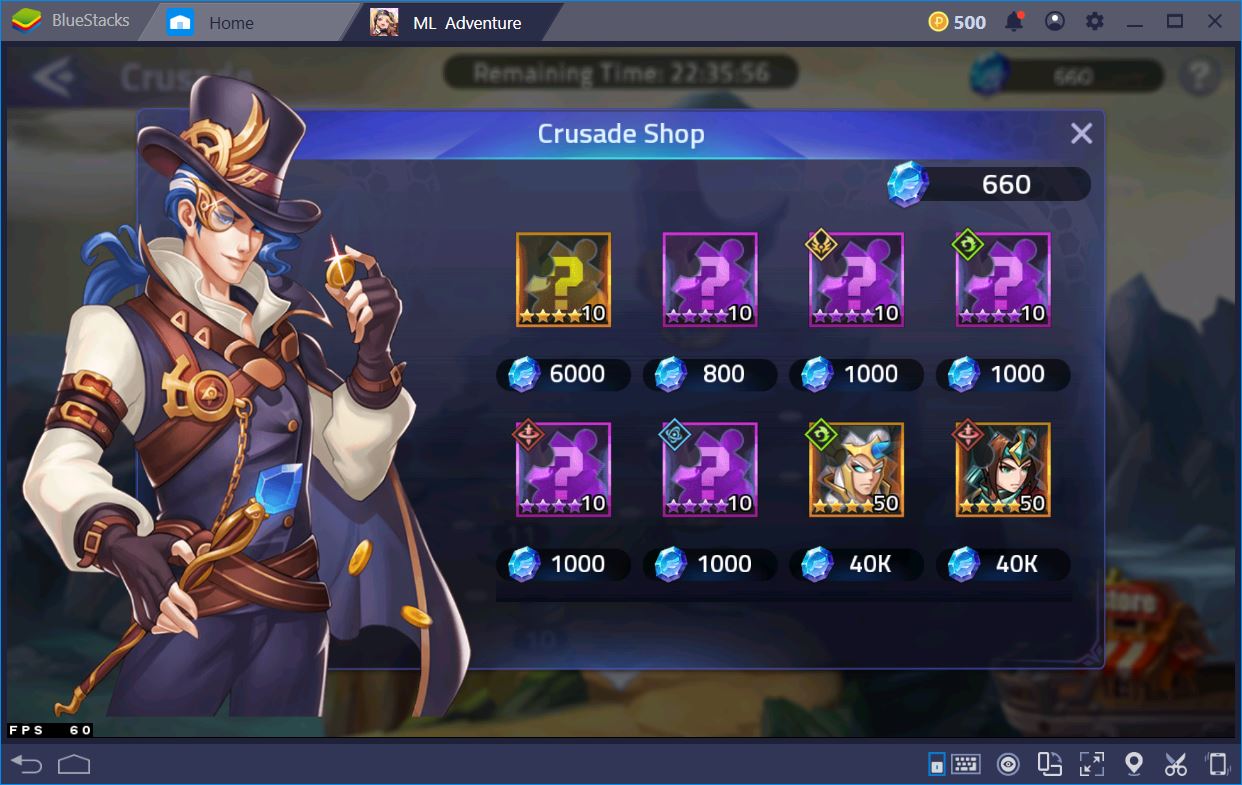 Lastly, don't forget about the tavern. Here, you can send your heroes on retrieval missions. Most of the times, there will be several such tasks that reward diamonds. The best part about this is that the heroes you send are not actually gone – you can still use them to battle the Tower or the Campaign. It's just something they do in their spare time, we guess.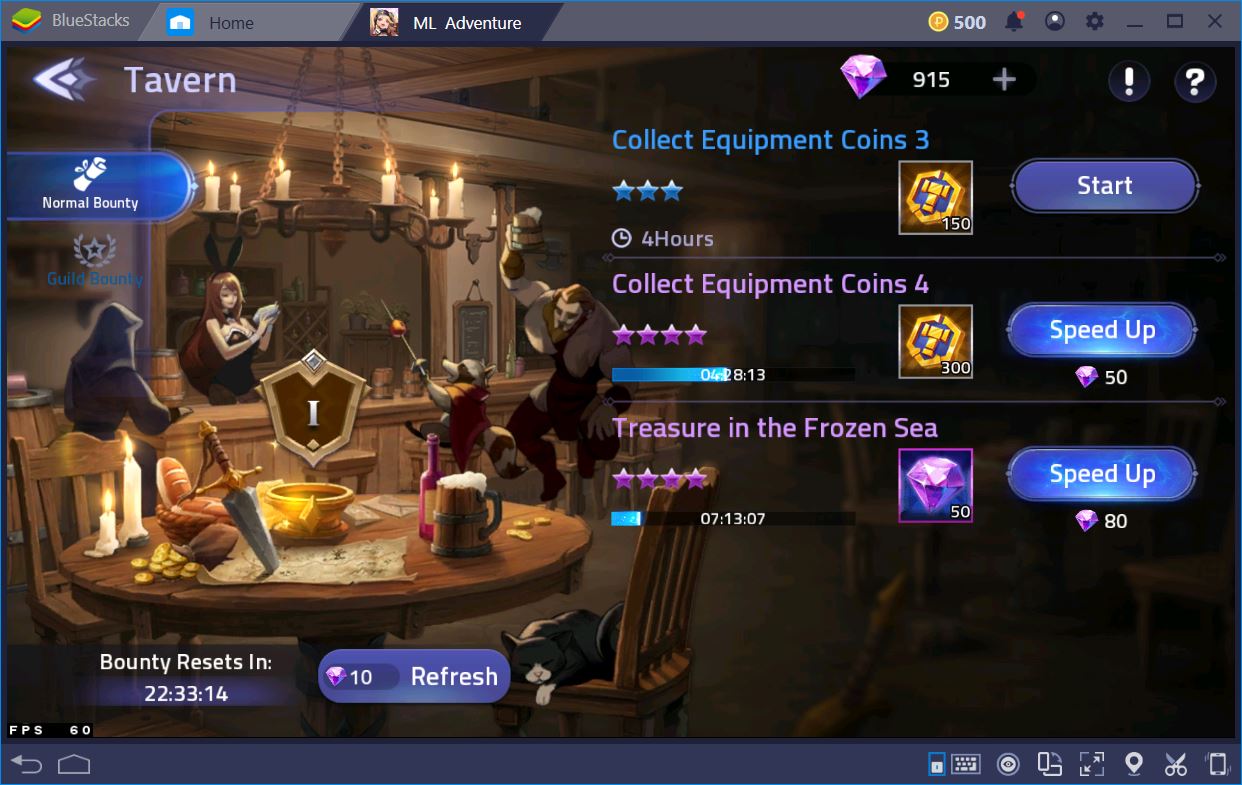 As usual, we recommend you don't waste your diamonds on refreshing the tavern's quest list, rushing the missions themselves, swapping the market goods, or anything else of the sort. It might seem like a good idea initially, but, trust us, it's not.
Always keep your diamonds for 10-hero Premium Summons on the Wishing Shrine. If you do it 1 by 1, you'll be paying 280 each, whereas doing it for the 10-pack will give you a discount of 300 diamonds. Slow and steady wins the race.
Once you get the hang of all of these daily tasks, remember that there's no better way to play ML: Adventure than on BlueStacks. Aside from seamless performance, the increased functionality you get from using Combo Keys and the Keymapping Tool significantly speed up the game. In turn, this will allow you to progress faster and earn more rewards. With a bit of luck, you'll also get the best possible team of champions. If not, don't give up! You'll get them, at one point or another.