Game Guides
Ni no Kuni: Cross Worlds – Use these BlueStacks Features to Explore Faster and Save Time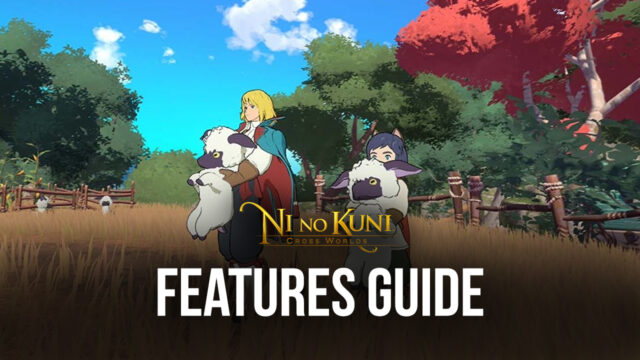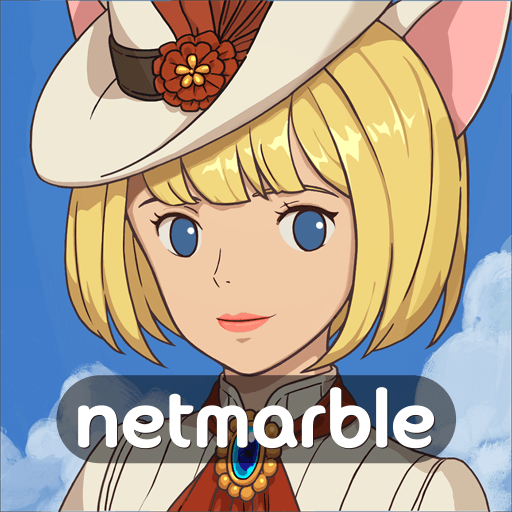 Ni no Kuni: Cross Worlds, the newest title to play in the Ni no Kuni video game franchise by Level 5, is an open-world MMORPG game developed by Netmarble and getting a global release after the success seen in Korean and Taiwan regions. The game sees our protagonists dive into a virtual world when they start playing a game called Soul Divers and escape their reality. This genre of teleporting in a different world or dimension is called "Isekai" and is a popular genre to watch and read in various Japanese anime and manga literature.
Ni no Kuni: Cross Worlds follows the player's journey in another world as they take up different quests, take on missions, meet new people and build their own kingdoms with other players. The game also features cute monsters like Pokemon called Familiars in the game. These Familiars not only help the players in fighting enemies but also can help fetch some quests. Players can take with them up to a maximum of 3 Familiars at a time. Players can also choose between 5 different classes, each one having a different and unique skill set and playstyle associated with them. The different available classes like Engineer, Witch, Swordsman, Destroyer, and Rogue are quite reminiscent of the older Ni no Kuni games, only taken 1 step farther in Ni no Kuni: Cross Worlds as the game also supports multiplayer Party-based PvP gameplay modes where the right classes and positioning matters much more.
Ni no Kuni: Cross Worlds boasts the use of Unreal Engine 4 to render the graphics and produce the stunning visuals we see when playing the game. Couple that with the beautiful and fluid animations we see in almost every action – be it movement, using abilities, and world view, the game is not a light game to run. On top of the graphical requirements, Ni no Kuni: Cross Worlds is an MMORPG title, a genre that is notorious for killing batteries very fast and mobile devices are the prime victims of such battery drainage. Playing Ni no Kuni: Cross Worlds on your PC with BlueStacks using a keyboard and mouse is the recommended way for an optimized and lag-free gameplay experience.
Multi-Instance Manager to Get the Best Start
In Ni no Kuni: Cross Worlds, players can get a great head start if they get their hands on the best weapons or familiars or both just at the start of the game. Ni no Kuni: Cross Worlds is a gacha game where players will have to summon weapons and familiars from the summoning system. Trying to get the best start possible at the start of a game is called Rerolling. Rerolling is a great method to keep restarting the progress to do multiple summons for your dream start but it also comes with its own negatives with the main one being the amount of time consumed and wasted by playing new accounts from start one at a time. BlueStacks can help new players drastically and reduce their time being wasted in the rerolling process for Ni no Kuni: Cross Worlds.
Players can boot up multiple accounts of Ni no Kuni: Cross Worlds at the same using the Multi-Instance Manager tool which is an in-built and can be accessed from the right-hand side of the application. Players can use the Multi-Instance Manager tool provided by BlueStacks to create new instances or clone their current instance multiple times which saves the hassle of downloading the game again. Players can further sync the different instances with 1 click and this will make all the instances synchronized which is essential for rerolling. This way players can save a lot of time by rerolling on multiple accounts.
Keymapping Tool for A Better and Accurate Gameplay Experience
Ni no Kuni: Cross Worlds is an MMORG title where players need to spend a lot of time defeating mobs of enemies, taking up multiple quests, and staying engaged in the game for multiple hours. As the game gets harder and players take on word bosses and participate in high-level PvP game modes, the accuracy and timing of your skills and basic attacks matter that much more. Players can use the popular Keymapping Tool which emulates the touch and tap you would make on your mobile device to the press or hold of a key on your keyboard of your PC.
It is a must-use tool for MMORPG lovers as it decreases the latency of the sluggish mobile taps and replaces it with smooth and faster key bindings on your keyboard. The tool is located on the right-hand side of the BlueStacks emulator. Players can feel free to customize the key bindings according to their muscle memory and comfort levels. To do so, we can demonstrate with an example. Suppose the player wants to bind the 1st skill of their Witch class character, they can simply click on Keymapping tool -> Controls Editor -> Tap spot -> Choose the area where they would like to use the skill on -> Select Key "Q" -> The "Q" key is now bound to your characters 1st skill. Players can choose to turn these "On" or "Off" with the click of a single button.
Use Eco Mode to Save RAM while Multi-Tasking
Ni no Kuni: Cross Worlds uses Unreal Engine 4 which is a great graphical rendering engine that produces beautiful images and animations but it also takes a toll on your device, especially if the device is a low-end one with low specifications. MMORPG games can be quite the chore with different things to do in your free time and players can easily do other tasks while leaving the game playing in the background. This can take up a lot of your PC's RAM allocation and slow down your PC severely. Do not fret as we have a great alternative to reduce the strain on your PC while also optimizing the performance.
Using BlueStacks Eco Mode, players can reduce the RAM used by BlueStacks drastically by simply reducing the frame rates of a particular instance or all instances. This will free up more RAM resources for your PC to allocate to other applications or tasks that you might be engaged in while Ni no Kuni: Cross Worlds plays in the background on BlueStacks. Players can make use of this tool by clicking on the "meter" icon from the bottom right-hand side of the BlueStacks emulator. Eco Mode can be turned "On" or "Off" at the click of a button and players can also choose to set the FPS they want their instances to run on.
High FPS and High-Definition Gameplay
Want to get the best graphical performance, highest resolution, and FPS output from your device to run Ni no Kuni: Cross Worlds at its smoothest while being visually vivid and optimized? Do not worry about our High FPS and High-Definition gameplay modes can support all your needs and even more.
Players can choose to manually set up their desired FPS by going to BlueStacks settings -> Performance -> Enable High frame rate. Players can toggle their desired resolution by going to BlueStacks settings -> Display -> They can toggle with the different resolution and Pixel density settings to get their desired output.
With more such amazing features available, players can expect a smooth and optimized gaming experience while playing Ni no Kuni: Cross Worlds on their PC with BlueStacks