Game Guides
How to Play Nova: Iron Galaxy on PC with BlueStacks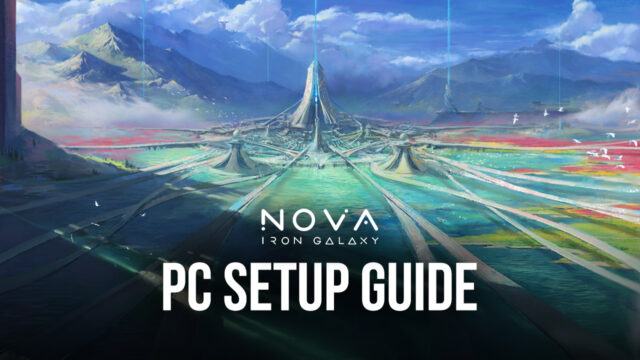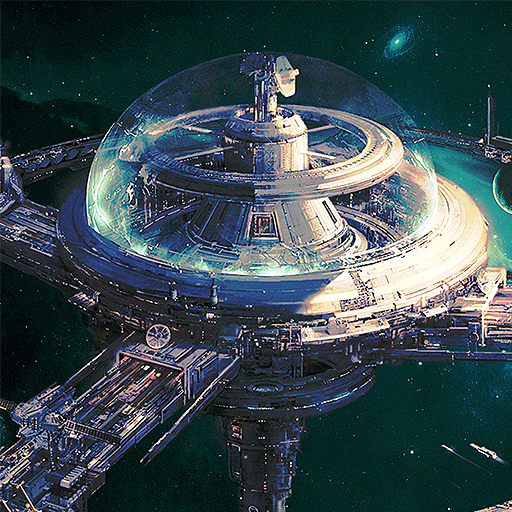 It's the perfect time to play Nova: Iron Galaxy today alongside thousands of other players who have discovered the unique type of fun that you can get from this game. Nova: Iron Galaxy offers players a chance to explore one of the most popular fictional genres as you get to traverse the cosmos with a fleet at your disposal. Are you ready to take on the role of being a space commander as you lead your people to prosper despite the vast emptiness of the galaxy?

Nova: Iron Galaxy is a real-time strategy game where you are tasked with being the commander of a space station in the middle of the universe. As the commander, you will be making decisions for your people such as managing your own fleet of space ships, upgrading your space station, completing quests, and many more. It's the perfect time to install the game, but before you do, let's take a look at why you should do so on BlueStacks!
How To Set Up Nova: Iron Galaxy on BlueStacks
BlueStacks is the best place to play all of your favorite Android games, including Nova: Iron Galaxy. The platform provides the most helpful features that allow gamers to play their games more freely with tons of added options that simply can't be available with the limited features of a smartphone. BlueStacks has spent years developing the best ways to give gamers everything they need and you'll discover how versatile it is once you start using the platform!
To install Nova: Iron Galaxy on your computer, please follow these easy steps:
On the BlueStacks website, search "Nova: Iron Galaxy" and click on the relevant result.

Click on the "Play Nova: Iron Galaxy on PC" link on the top left.

Download and Install the

BlueStacks

App player on your PC.

Click on the "Nova: Iron Galaxy" icon at the bottom in the app player.

Complete the Google Sign-in to install the game.

Click the Nova: Iron Galaxy icon on the home screen to start playing.
Best Features When Playing Nova: Iron Galaxy
BlueStacks has proven over time that it's the top place for mobile gamers to play their favorite Android games if you're looking to level up your gameplay. The power of the PC simply can't be beaten and when you take your favorite phone games here, you'll experience gaming in a more efficient way. Here are some of the functions that we feel will make your gaming experience better when playing Nova: Iron Galaxy.
The Multi-Instance Function allows players to open two or more separate BlueStacks instances simultaneously so that they can play multiple games on one computer. Having multiple instances of different games active allows for double the fun. For hardcore gamers, this feature allows players to achieve some important content that can only be accomplished by having multiple accounts open. Users can open as many instances as they want to fit their gaming needs.
Games like Nova: Iron Galaxy simply don't have that much action happening all the time, but you're encouraged to keep it online so that you'll have an easier time managing the game. Instead of having it open on your phone, you might want to open an instance dedicated to monitoring your progress and multiple other instances where you can play various other games without the need to reload each game by shuffling in between apps on one device.
The Macro Feature allows players to create custom commands that they can replay automatically at a later time. This feature allows players to create custom-made automatic commands by recording their actions in the game, allowing players to skip past the most tedious tasks in any game. Unlike many other applications, BlueStacks' macro creation process is straightforward to learn, and you can make your macro in just a few minutes.
The Macro Feature is very useful in real-time strategy games because you can create commands that perform repeatable actions for you. For example, collecting resources, constructing and upgrading buildings, or doing research. Games like Nova: Iron Galaxy definitely see the advantage in this feature and most players who are serious about this game genre go to BlueStacks specifically so that they can take advantage of this feature.
The BlueStacks Eco Mode is a pretty straightforward feature where the player has access to a way to reduce the processing needs of an application they have open. This feature essentially cuts down the usage of each BlueStacks instance significantly so that their computers will run way smoother than usual.
Eco Mode is useful in a lot of idle games like Nova: Iron Galaxy that you usually leave open doing absolutely nothing aside from checking your progress every now and then. If you want to save up on your energy consumption, you might want to turn on Eco Mode on games like these. Even though they may not seem like they're doing any heavy tasks, they can still cause your computer to slow down if you leave them at full power.
Take Control of the Universe!
Nova: Iron Galaxy gives a lot of older players a taste of a genre that has been portrayed in many of our favorite movies and TV series in the past. It allows us to live through what it means to be an admiral of our own space fleet and take on various enemies such as space pirates and enemy fleets that try to threaten the stability of the cosmos. It is your duty as commander to make sure that your space station is ready to take on any threat that may come your way by building the best base possible!
The game gives players a ton of ways to have fun such as collecting and upgrading different types of ships. The management feature in this game can get really intense and new players may have a difficult time being able to keep up with everything the game demands from you when trying to play. Keep up by following BlueStacks and read up on our other guides to help you get the start that you deserve in the game.