Game Guides
OVERHIT Battle System Guide: How To Wipe The Floor With Your Enemies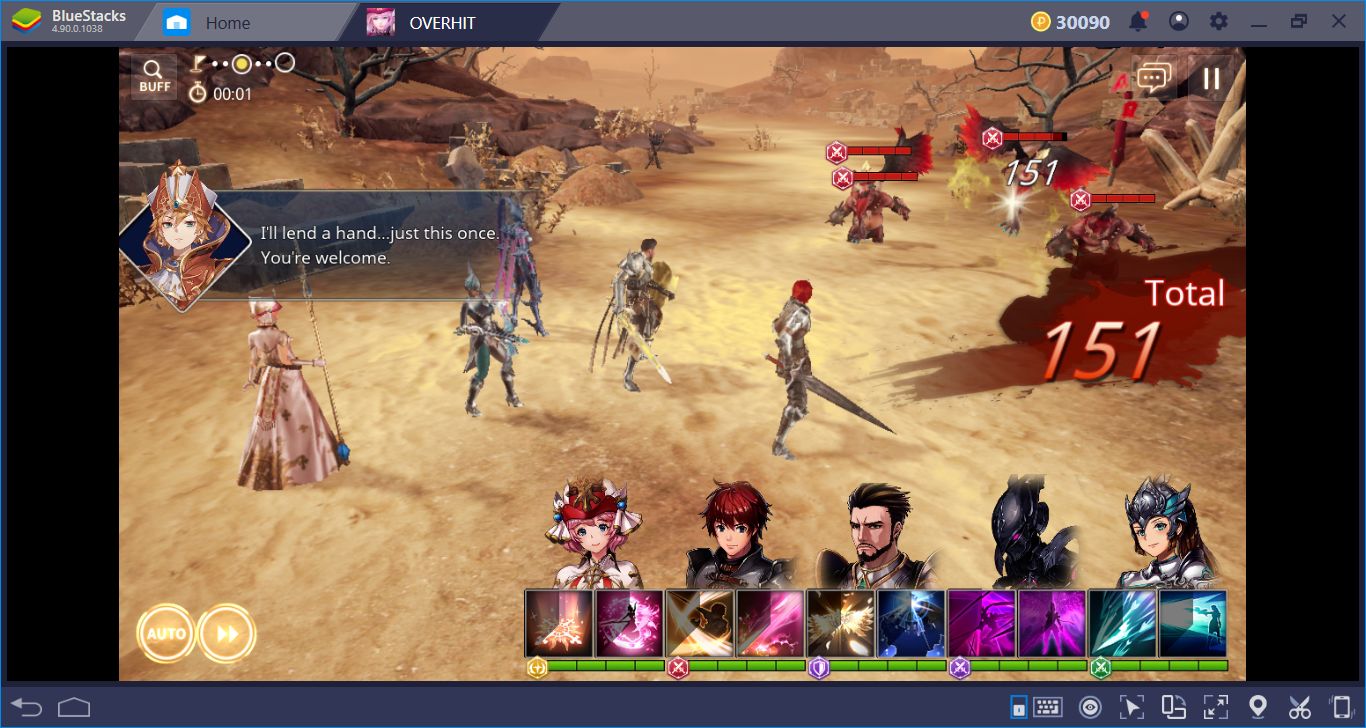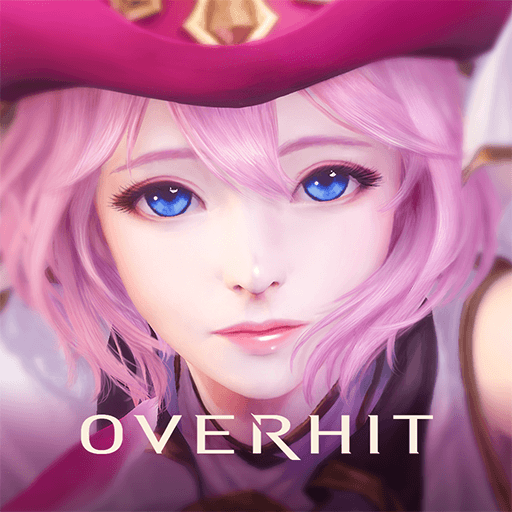 Completing the first two stages of OVERHIT will be a breeze. You can defeat all of your enemies even by pressing random buttons. At Stage 3, things start to become a little challenging: You need to pay attention to formations and know which heroes to pick for your party. And this is the part where you will need help, because the battle system of OVERHIT is surprisingly complex. Well, we have good news if you are struggling with it: This guide contains everything you need to know about the battle mechanics.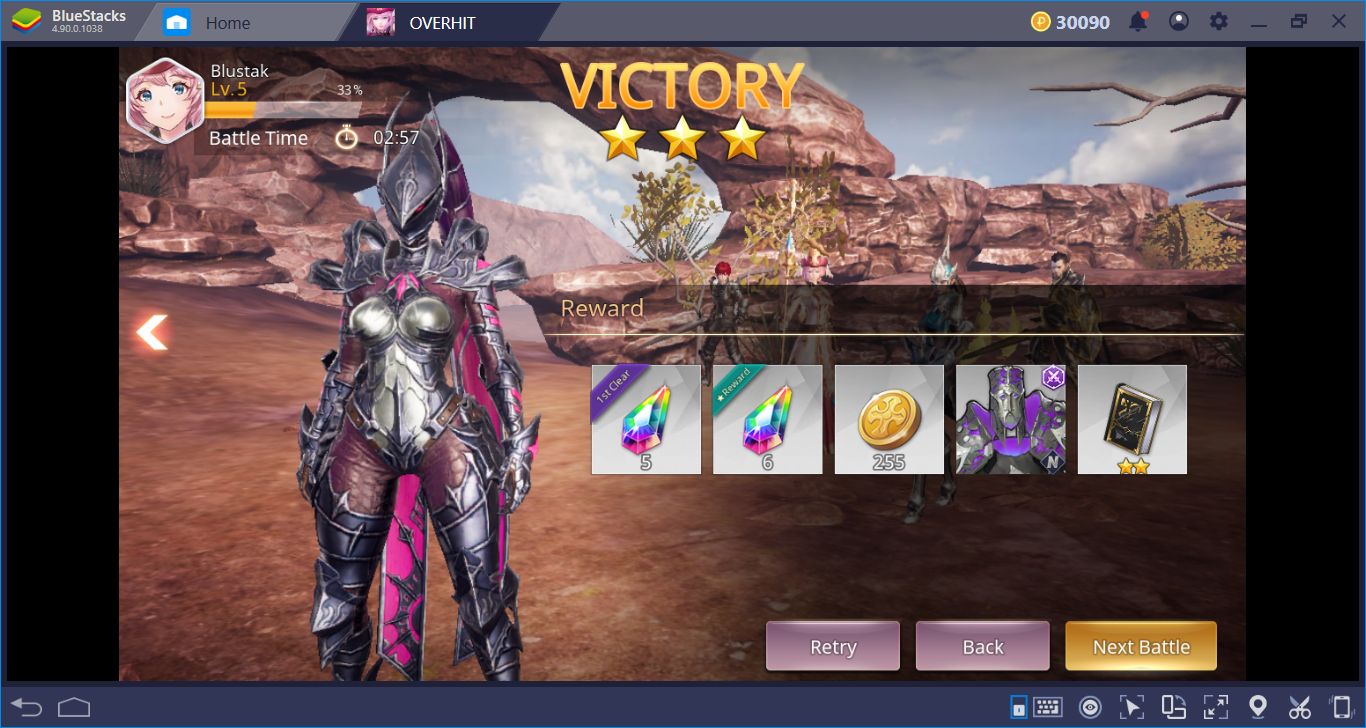 What Is The Formation And Why Do You Need It
Whether you are aware or not, the battlefield actually consists of rows. There are three rows in total: front, middle, and back. Before a fight starts, you need to decide which hero will be placed in which row. And this is an important decision, because:
Heroes on the back row get 30% damage reduction
Heroes on the middle row get 15% damage reduction
Heroes on the front row get no damage reduction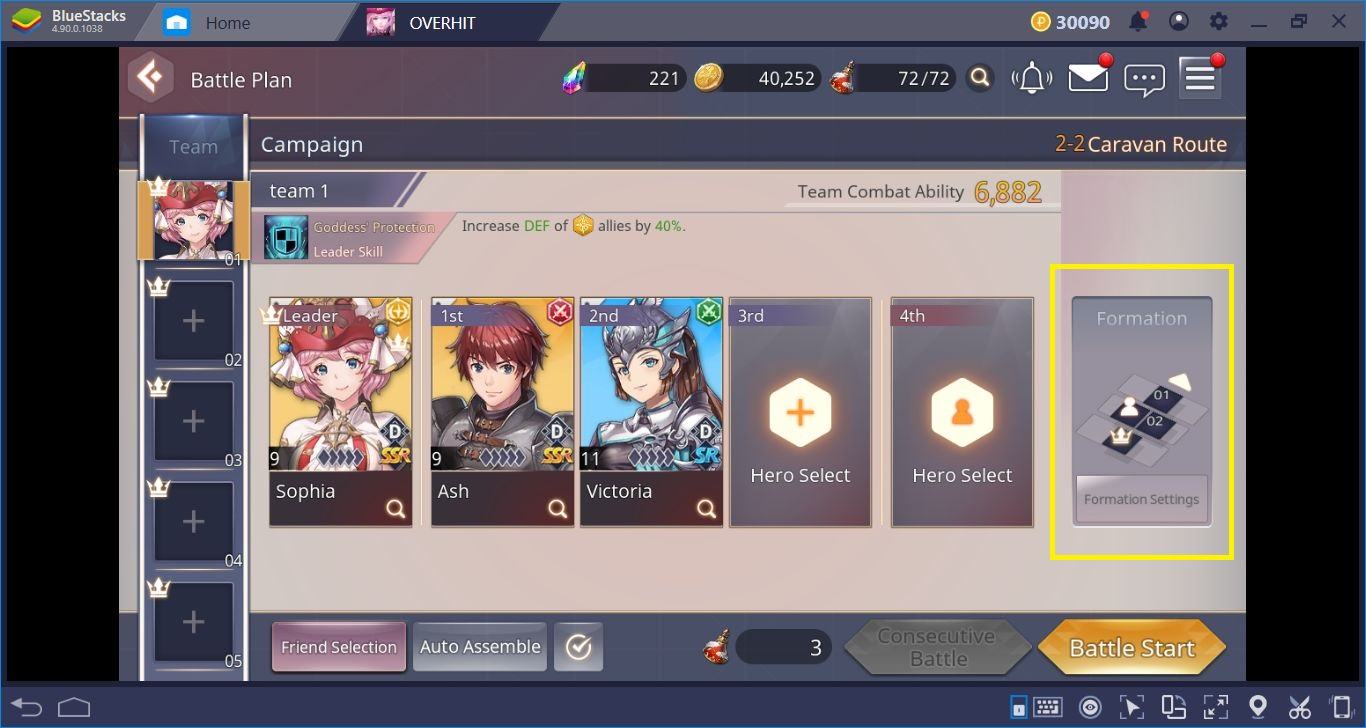 Click the marked section to change the formation.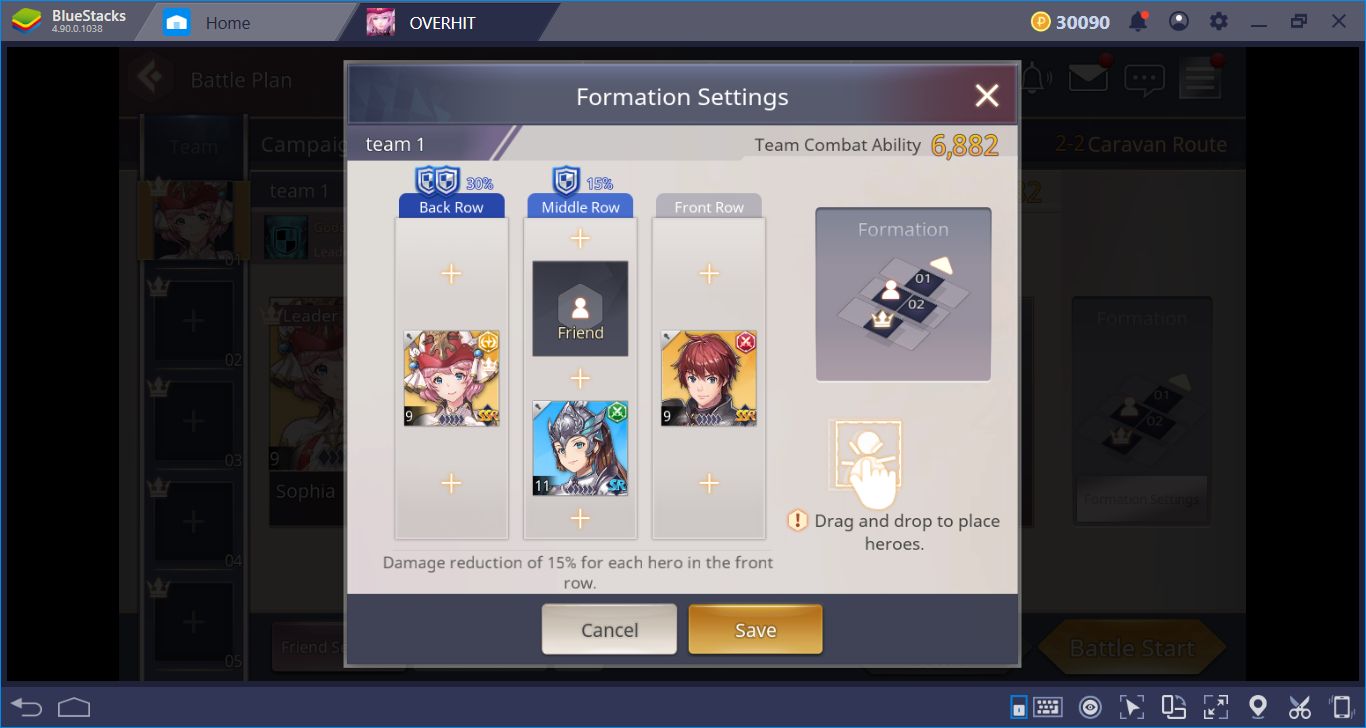 Drag & drop heroes to change their rows.
As a natural result, you must place heroes with the highest HP & armor points to the front row: They will be your tanks. Damage dealers should be placed on the middle, and healers should be on the back row. Note that the enemies will attack to front row first, and as long as you have heroes on that section, your healers will be safe from damage (unless the enemy has an AOE attack, of course).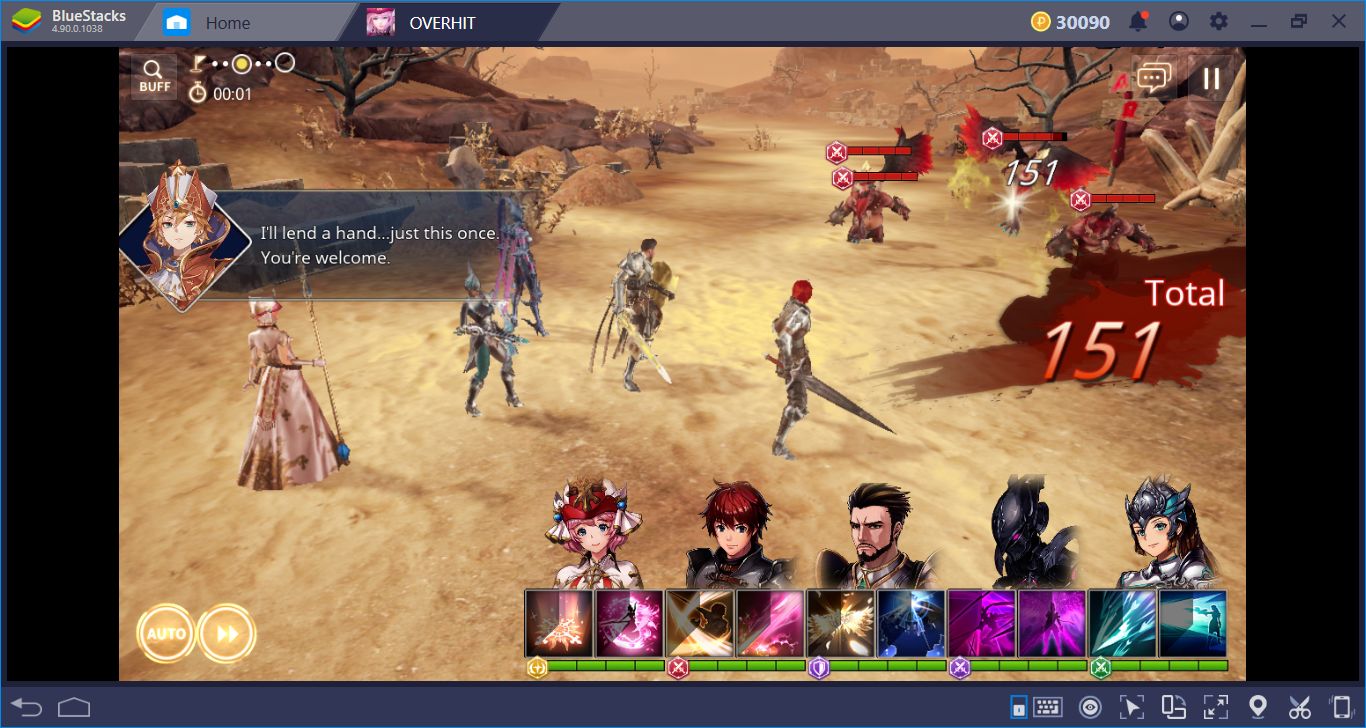 The formation in effect: The big guys with big swords stand on the front, protecting others.
And if you want to learn more about group roles and how to identify tanks, damage dealers, and healers, we prepared another guide about them, so you should take a look at it too. Using the correct formation is of crucial importance – otherwise, your heroes cannot stay alive during challenging fights.
Using Battle Buffs
Each party needs a leader, and yours will need the same thing too. Among your party members, you will pick one as the leader, and if you pick wisely, you will get lots of battle bonuses. In this regard, assigning healers as the leader is the best thing you can do – they have lots of buffs. Sophia, for example, can increase the defense of your party by 40% and decrease their skill cooldown times.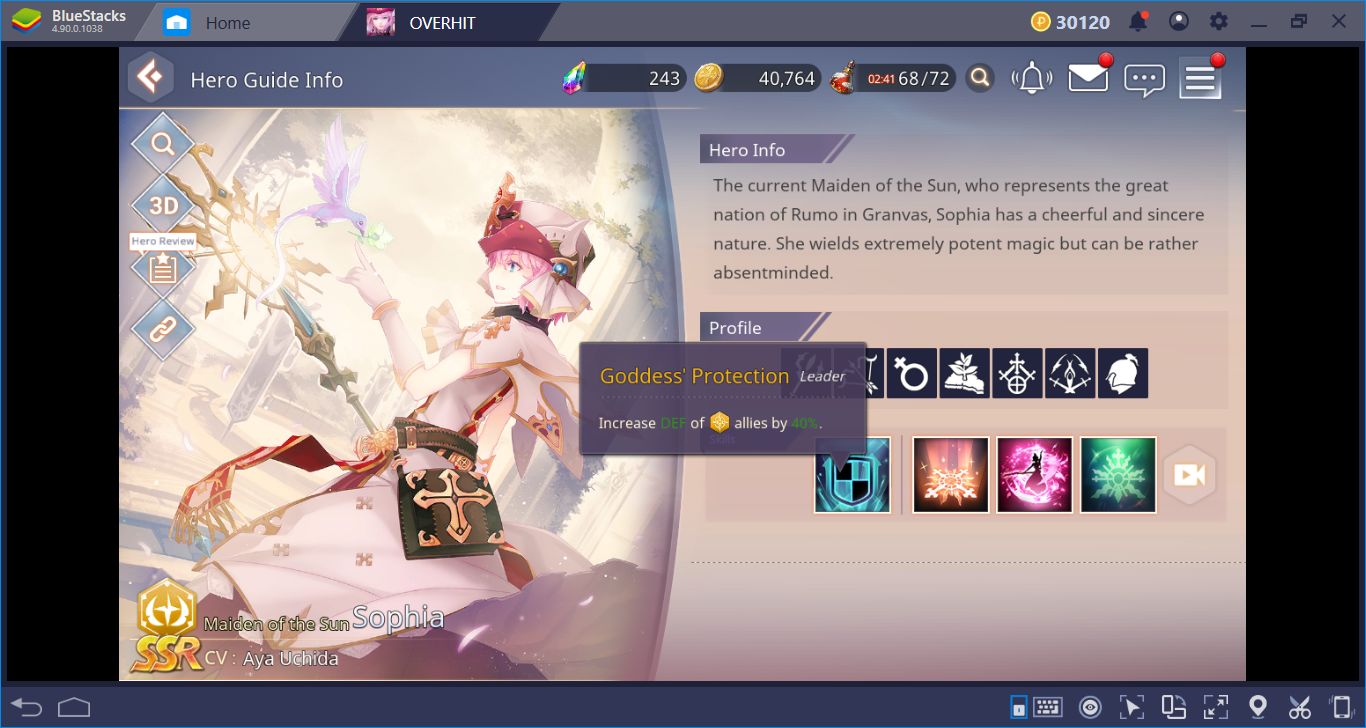 This is a very good buff, especially during the early stages of OVERHIT. It is possible to assign damage dealers and tanks as leaders too, but we do not recommend so. The majority of their buffs are focused on increasing the attack power, and this is pretty much useless if you are not participating in a group event. If you are playing solo, always go with the healer.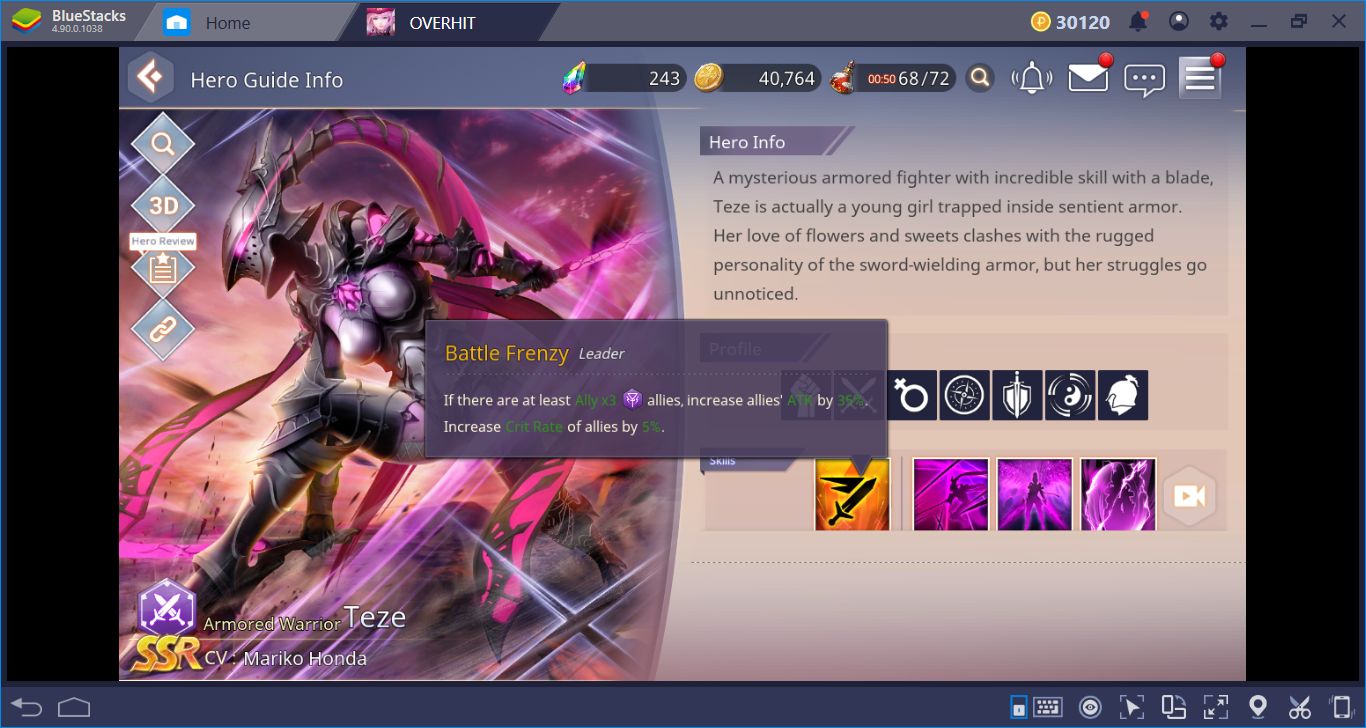 Yup, we do not need that attack buff at the moment, thank you, creepy looking hero.
Understanding Special Abilities
The battle system of OVERHIT is turn-based, so you do not attack in real-time. Once it is your turn, you must pick which skill your active hero will use – starting from Stage 3, do not activate the auto-battle mode and start fighting "manually". The automatic battle system of the game cannot make wise selections, so it is time to start thinking. Each hero can use two skills and every one of them has a cooldown period: So, once you use one, you need to wait for a long time to use the same skill again.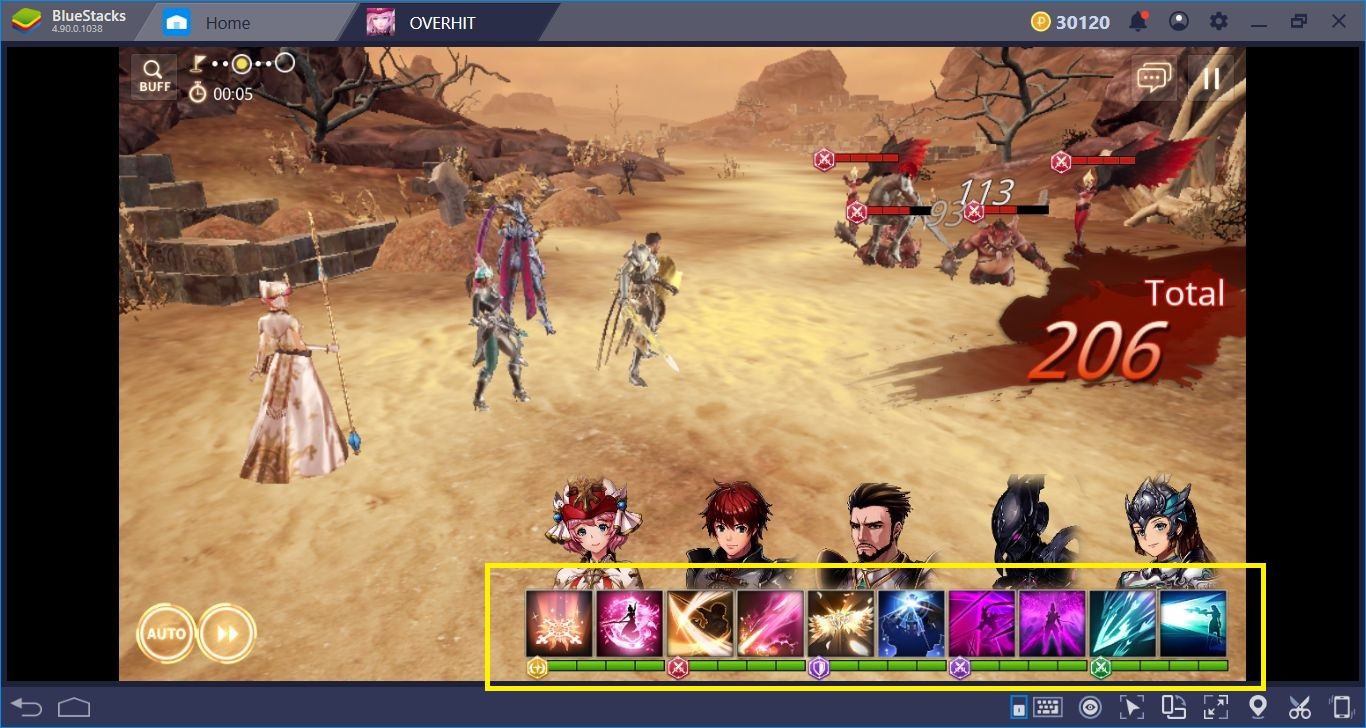 The personal skills of the heroes are located at the bottom of their portraits.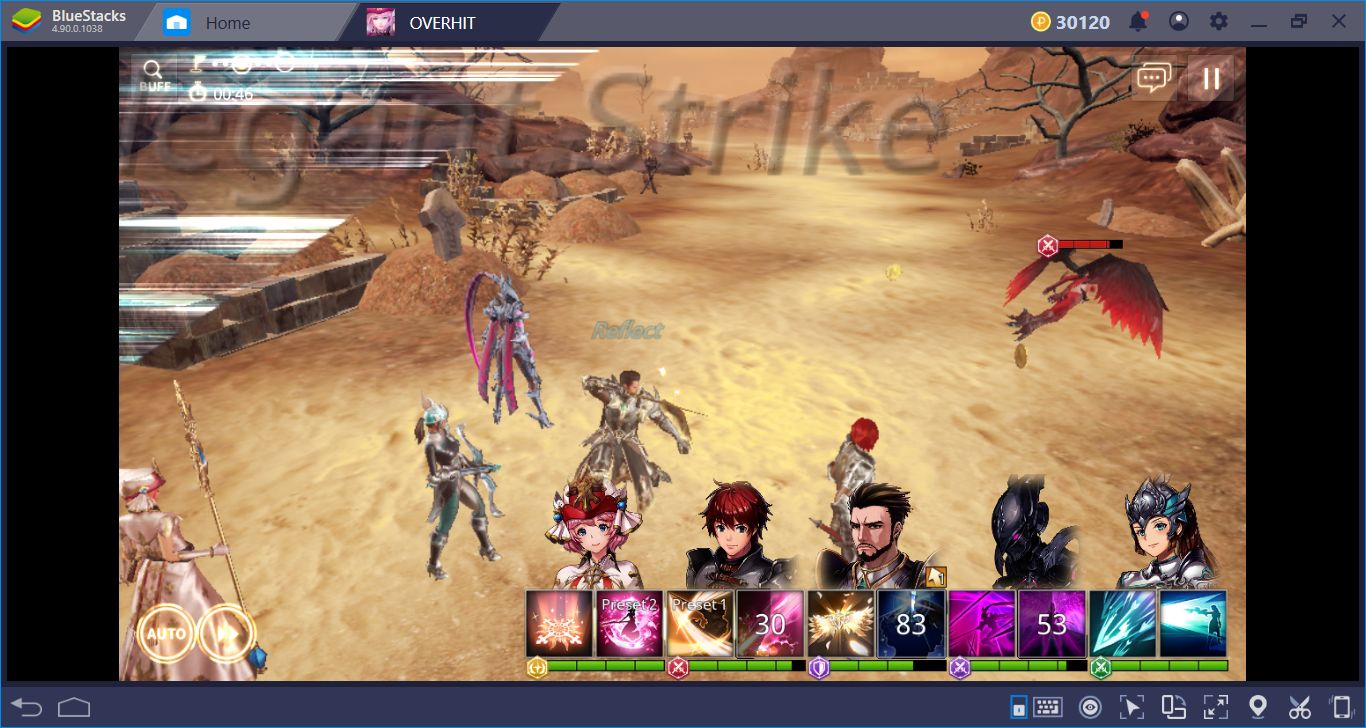 And this is the cooldown period we are talking about: Some of them can be quite long.
In order to maximize your battle power, you need to use the skills of heroes to create a synergy. In other words, pressing the buttons randomly won't work: You need to think two steps ahead. For example, using a skill that increases attack power first and using another that deals AOE damage second is a good idea: That way, those two skills will complement each other and create a synergy. Read the explanations of each skill and make sure you are using them correctly.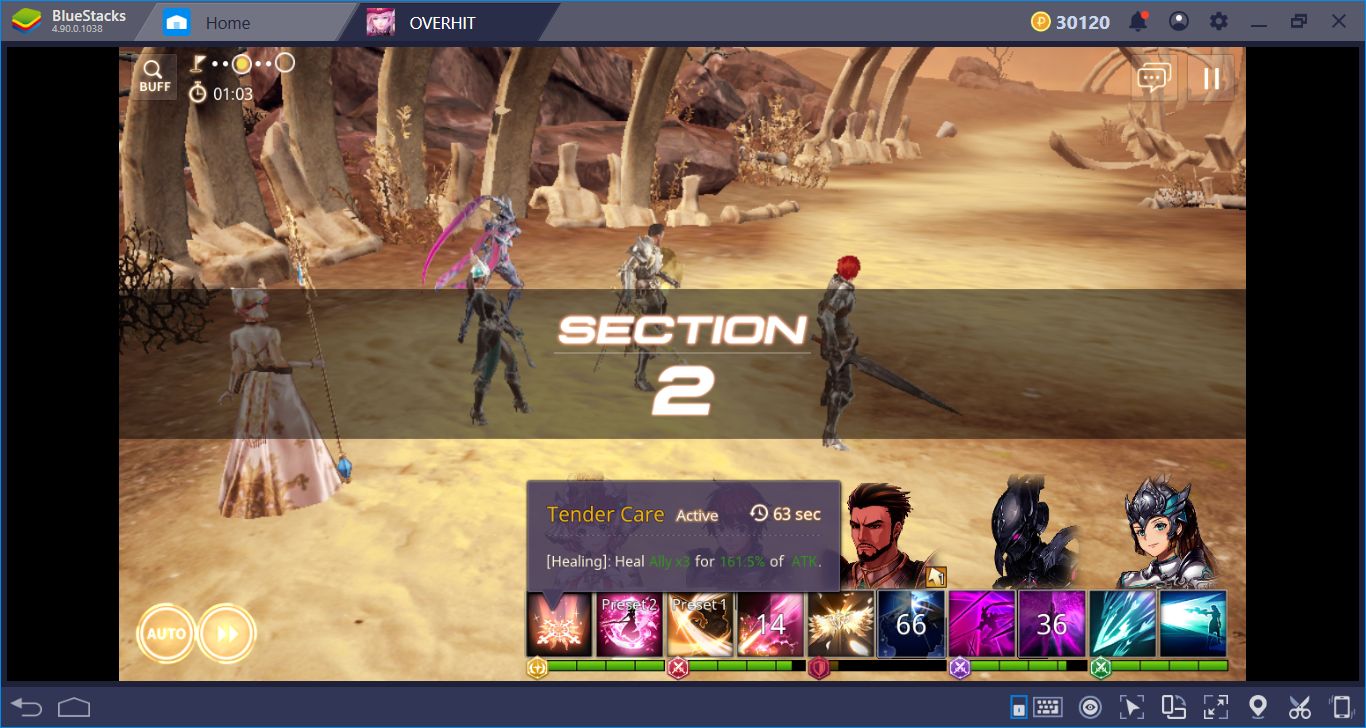 Press and hold on a skill button to see its explanation. Remember that using BlueStacks Combo Key will make this easier: You can create combos for the skills that complement each other and repeat them by pressing a single key – you don't need to memorize which abilities work well together.
So, use the correct formation, pick the right heroes for the job, and make sure you are using their abilities to create synergy: That's pretty much it. And when you do all of the above, no enemy will be able to withstand you! To continue, take a look at our OVERHIT Tips & Tricks article too, it contains lots of useful information that will allow you to increase your battle power even more.