Game Guides
Overhit Tips & Tricks: Saving The World Can Be Easier Than You Think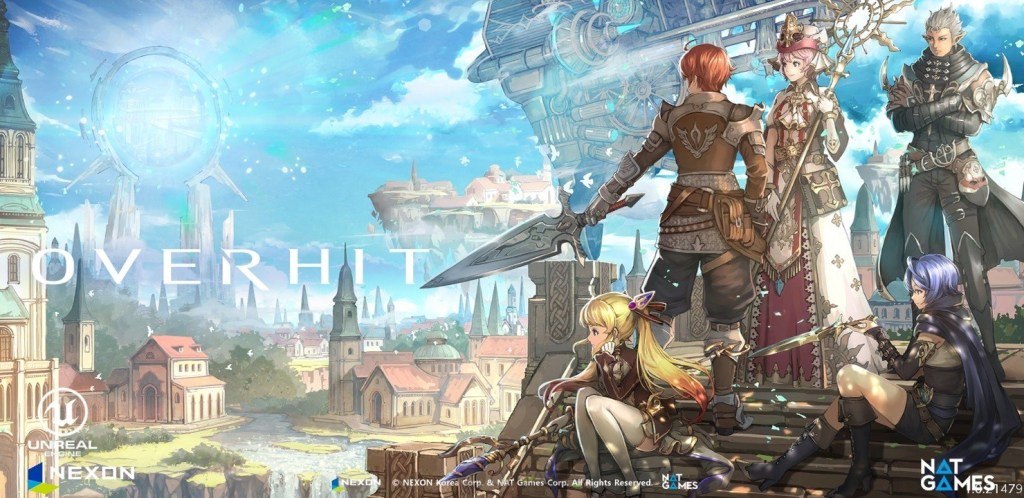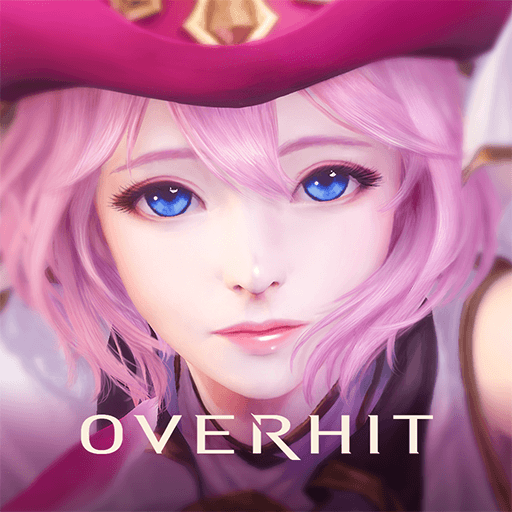 Collecting 400 heroes, fighting against an ancient evil, upgrading your equipment, leveling up your heroes… All of these sound like too much work and yes, it really is. Unless you know some "shortcuts", gaining enough knowledge about the game mechanics of Overhit will take a too long time. Luckily, we are here to help you: With our tips and tricks, you can save the world much easier and faster. Let's start and find out how we can work smarter, not harder.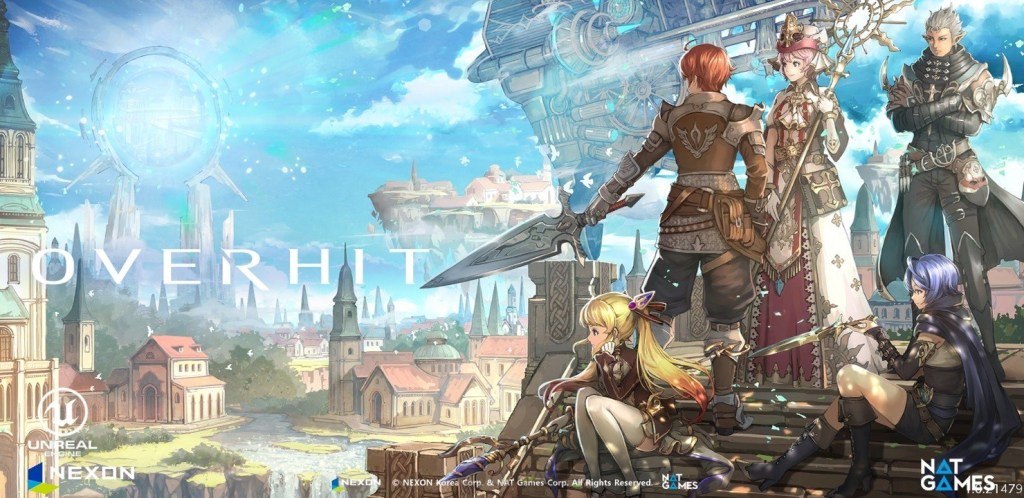 Start By Using The Guide
Overhit has a special option on its drop-down menu: The Guide. As you can guess, it can be hard to track all of the heroes and features in the game. For example, which hero can equip which weapons? What kind of special abilities a specific hero has? What happened in the main story so far? The Guide will answer all of these questions and more. Use it especially for gaining knowledge about specific heroes and finding the ones that suit the needs of your party the most.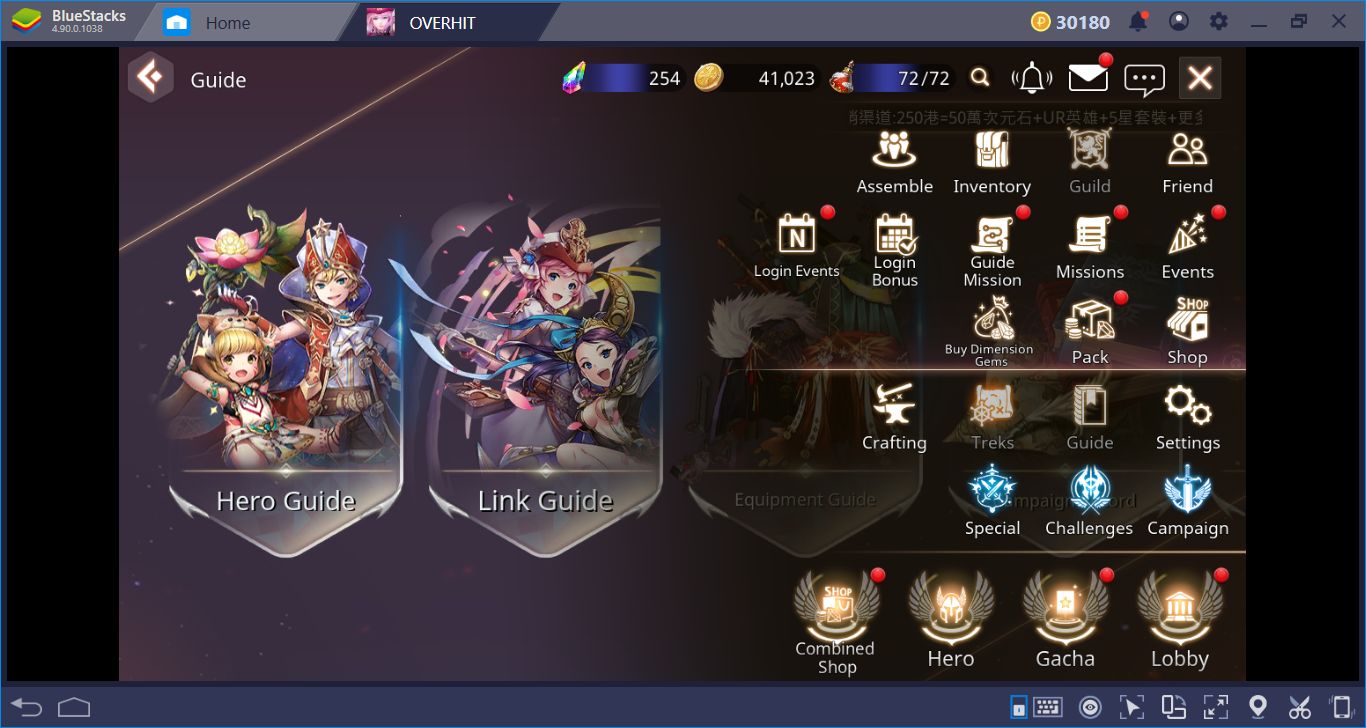 The main screen of the Guide.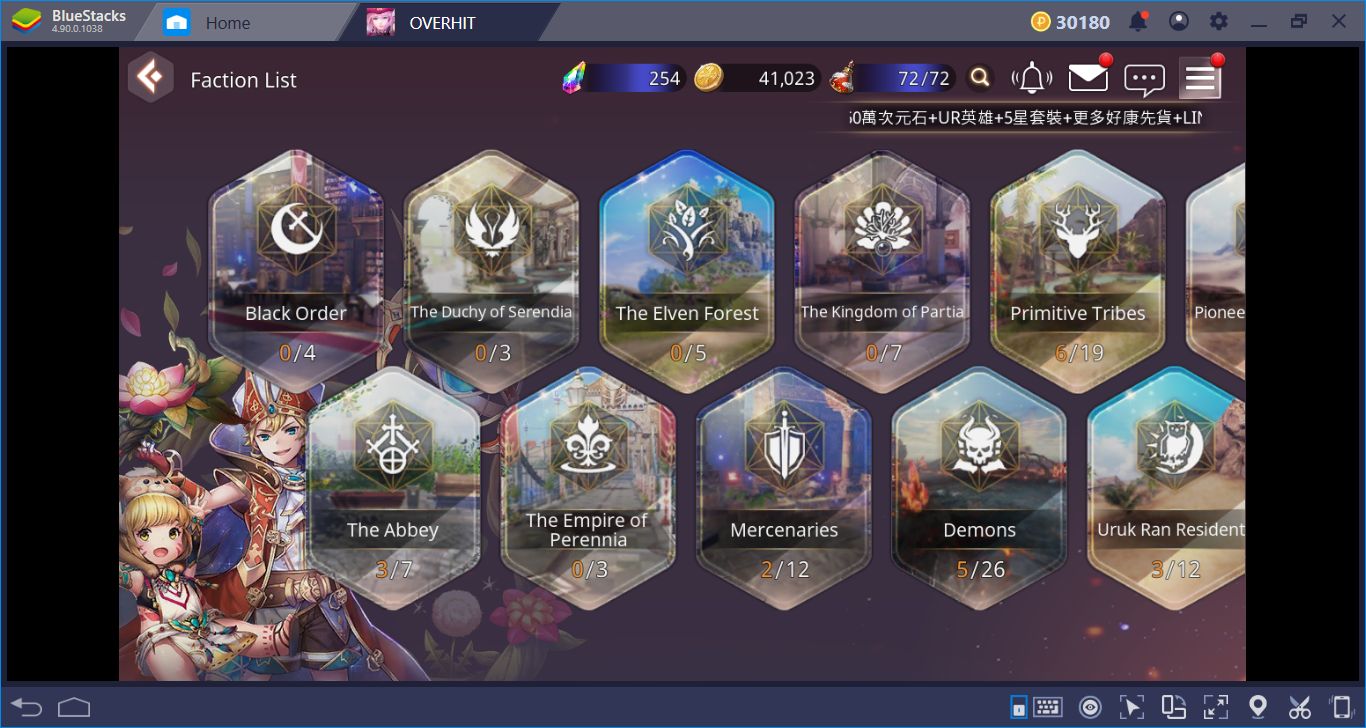 And from here, you can see all of the heroes in the game.
You Can Craft Summon Tickets
If you cannot find what you are looking for by making free summons, there is a guaranteed way of getting SSR level heroes: Crafting a ticket. You can literally craft an SSR-hero summon ticket and gain a powerful hero. The results will still be random, but the summoned hero will be SSR level – that's guaranteed. And the best part is, you can do this for free: No need to purchase anything.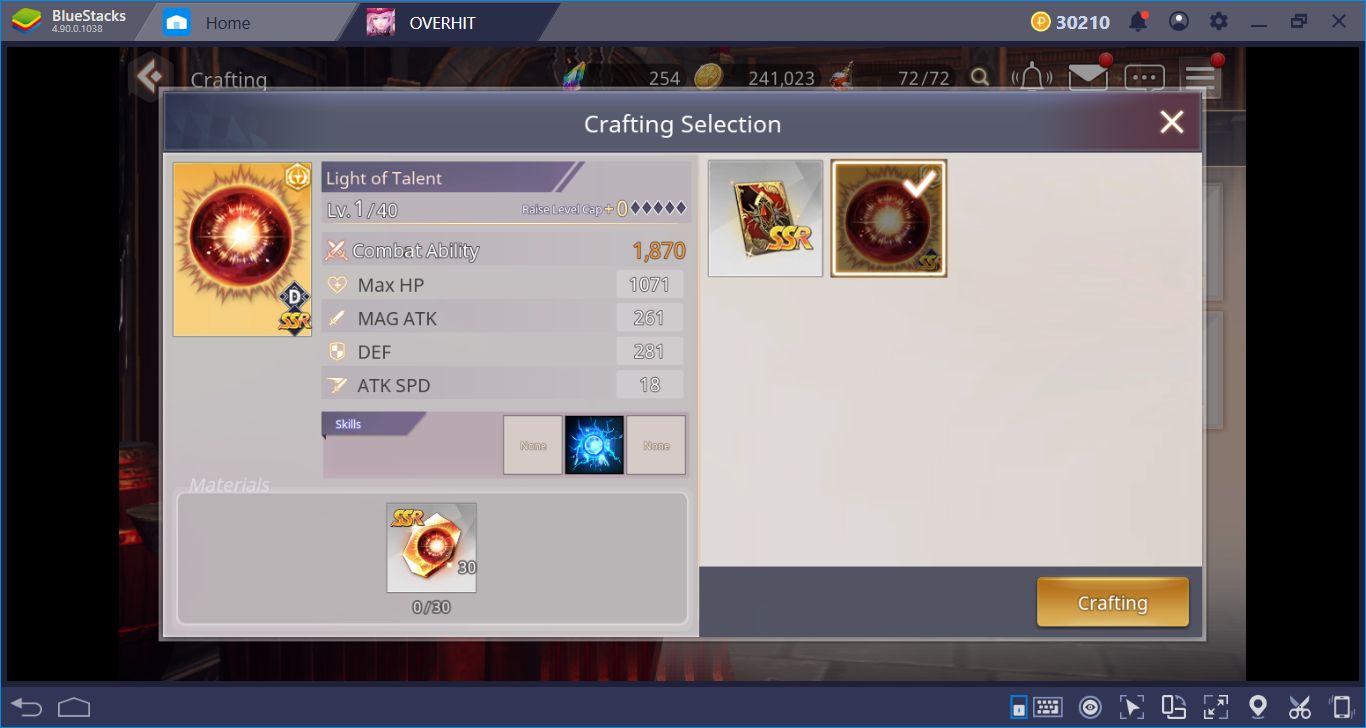 You can find this option under the "Crafting" menu.
You need at least 10 "light of talent shards" to craft a single summon tickets. These shards can be obtained from guide missions, as can be seen below: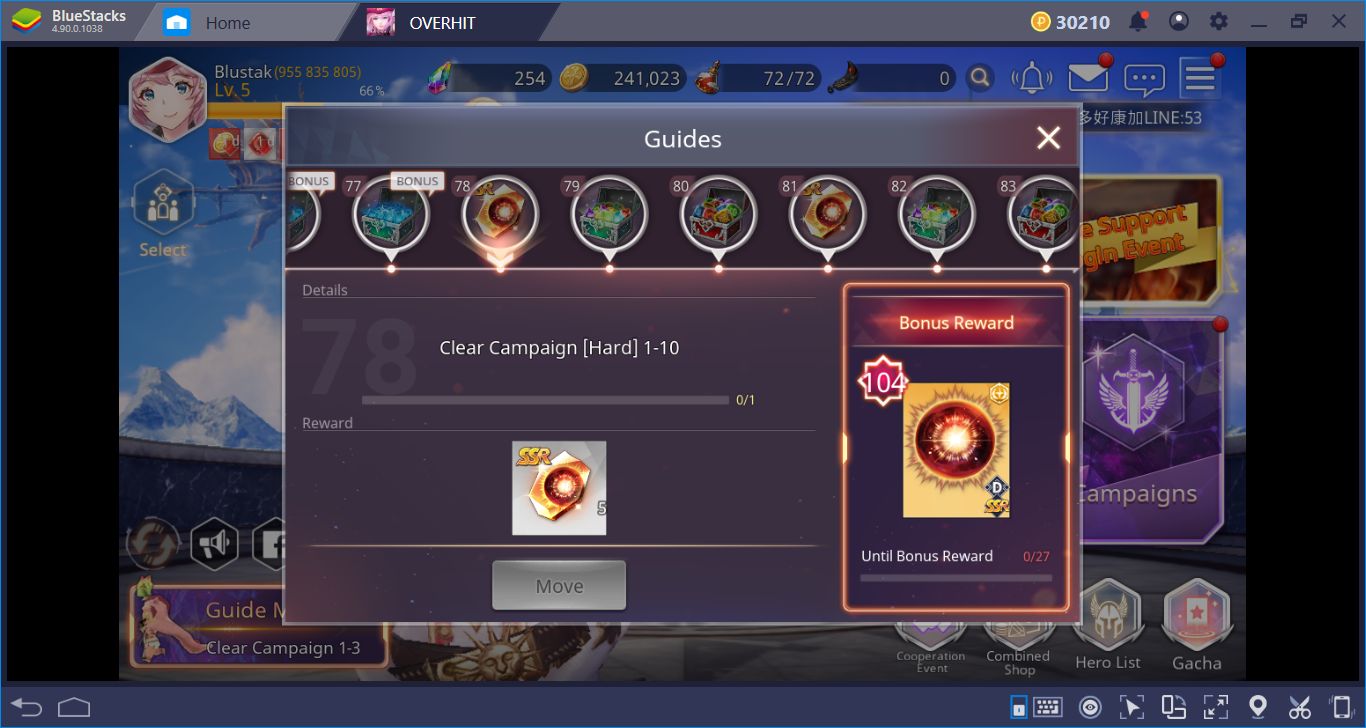 Basically, you need to complete main story missions in hard mode to get shards.
You will have 20 – 30 light of talent shards after completing all the story missions and these will be enough to craft 2 – 3 tickets. And if you do this during an event, you can collect even more shards.
Pick Your Dungeons Correctly
You have 2 entry chances for each dungeon in Overhit, and they reset in 12 hours. So basically, you get to complete two dungeons every 12 hours. Each dungeon awards a different thing, so you need to pick according to your needs. In this regard, you can choose the following dungeons for these specific rewards:
Merchant's Treasury – awards Arn (gold)
Mystic's Warehouse – awards upgrade materials
Warrior's Armory – awards equipment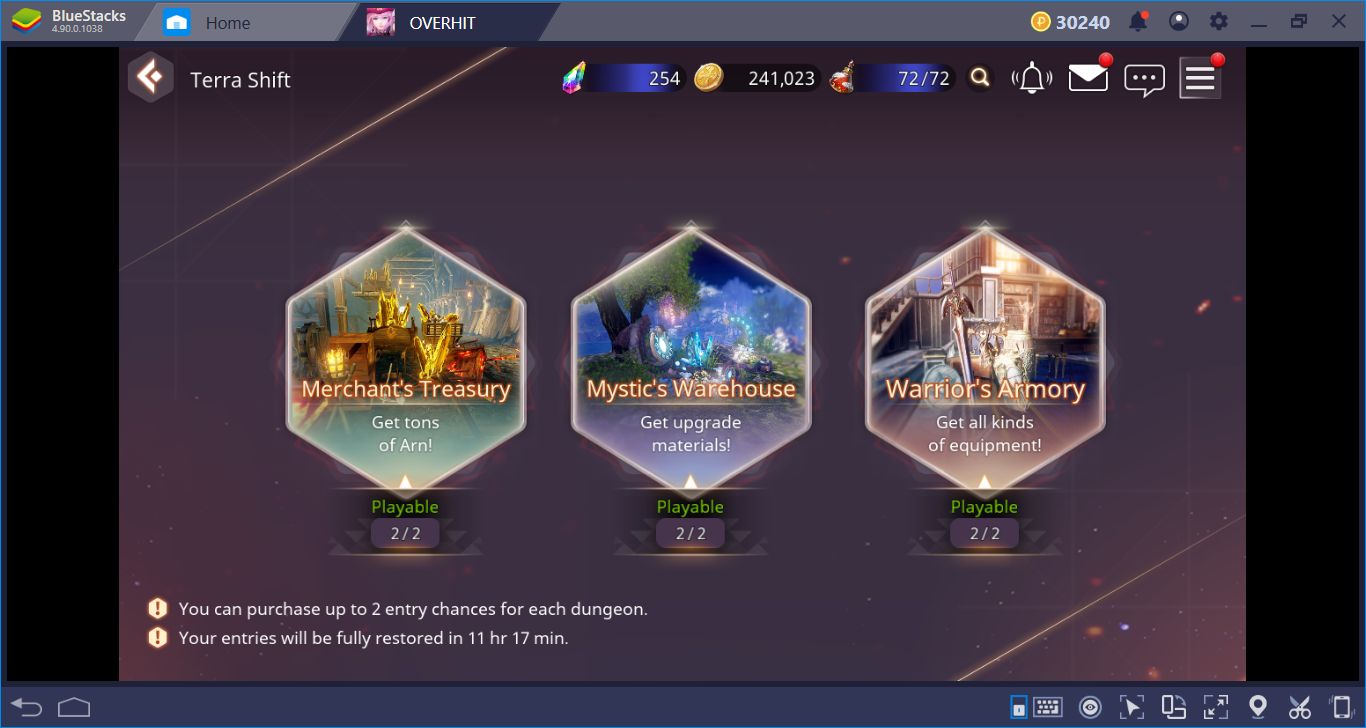 You can safely skip the Merchant's Treasury: Arn is the most common currency in the game and you will collect hundreds of thousands of it easily. There is no need to waste one of your dungeon entry tickets for more. Pick one of the other two depending on what you need. Mystic's Warehouse is always a safe bet because upgrade materials are quite rare. We always used both of our entry tickets for this dungeon. And you can always take a look at our Battle System guide to make your job easier.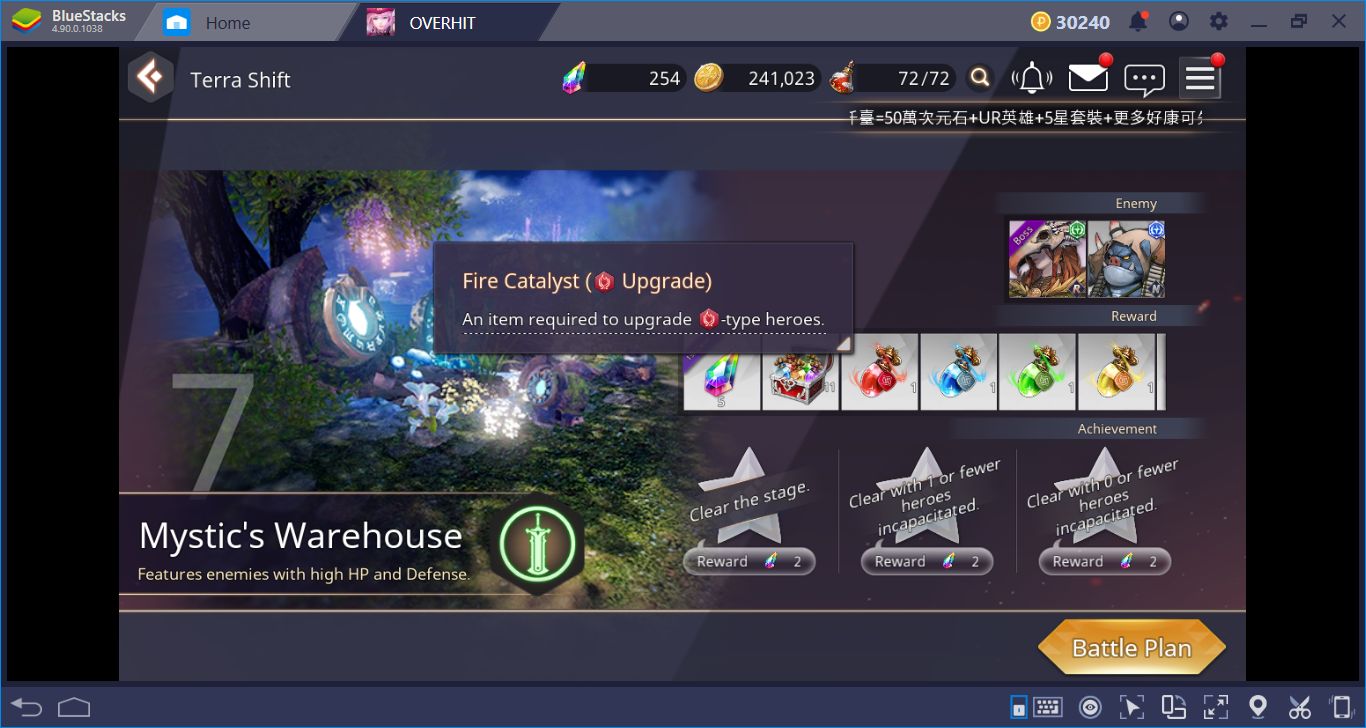 Read Hero Reviews
If you are not sure whether to focus on a specific hero or not, player reviews may help you. It is possible to write a review for every hero in the game, and rate him/her. Open the profile page of the hero and click on the "hero review" button. As a general rule, any hero that scored more than 4.5 points is useful. The community is surprisingly mature in this regard, and all reviews are honest. You can also post your own review and help the community.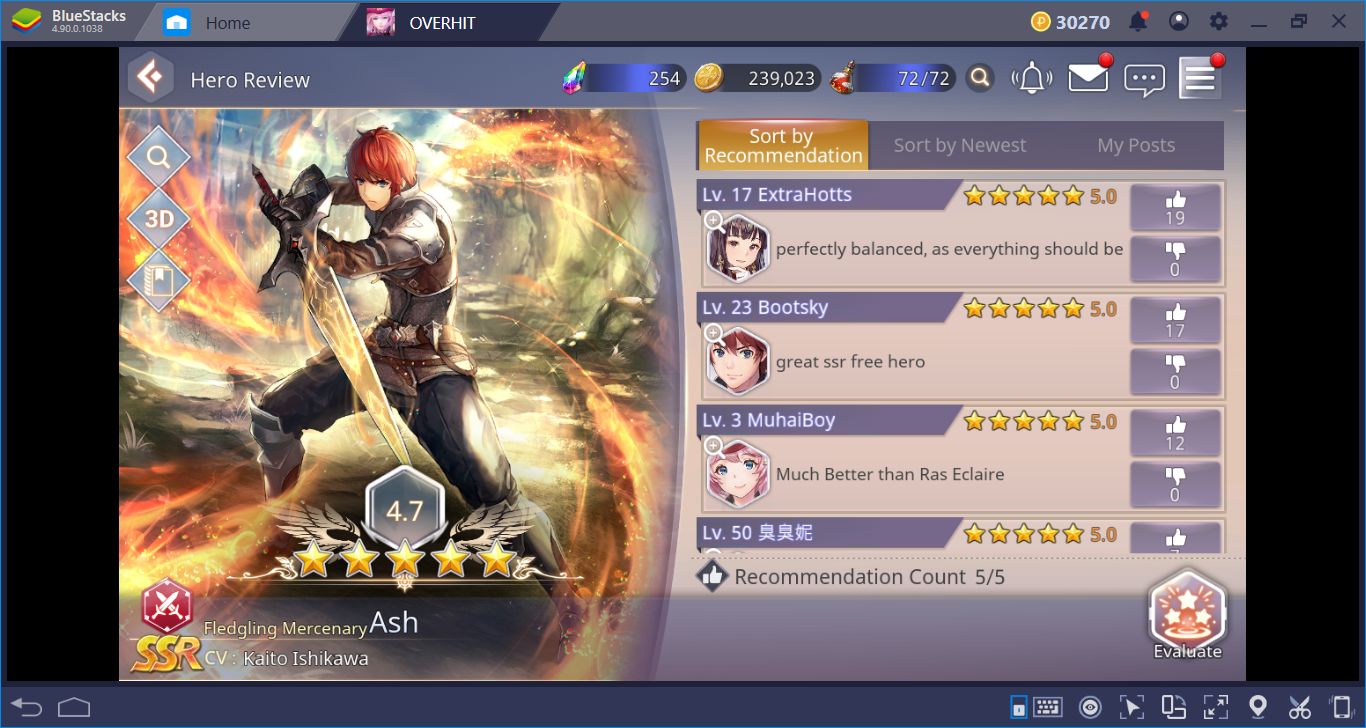 Link The Appropriate Heroes
There is a reason why this game is called Overhit. If you link the right heroes and put them on the same team, you either get access to a very powerful (overhit) ability or additional bonuses. For example, putting Francesca and Ophelia on the same team will give you a special skill called "Hammer Of Judgment". Or, you can link Sun and Gleck together and gain an additional +20 attack power. There are lots of combinations that can be formed and some of them are pretty useful. There are two ways of finding the link combinations: You can either click on the same named button at the hero profile page, or you can use the Guide.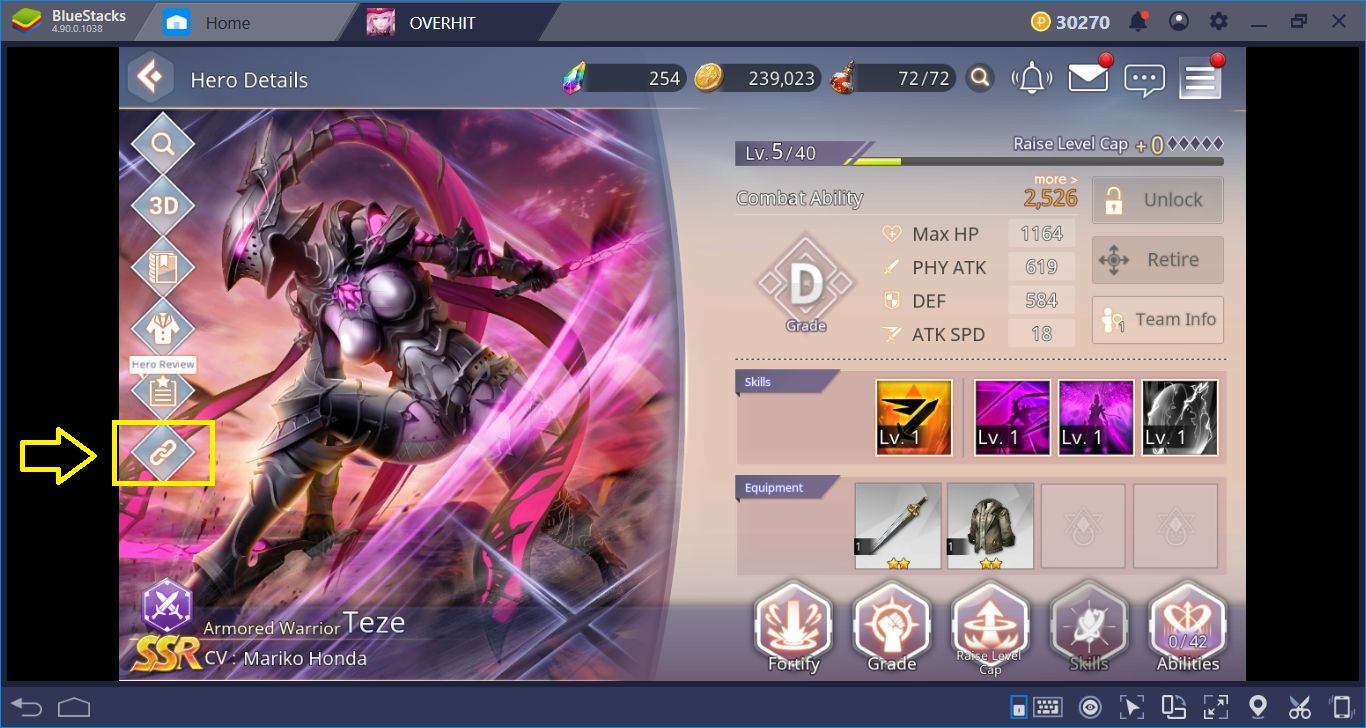 We are talking about this button.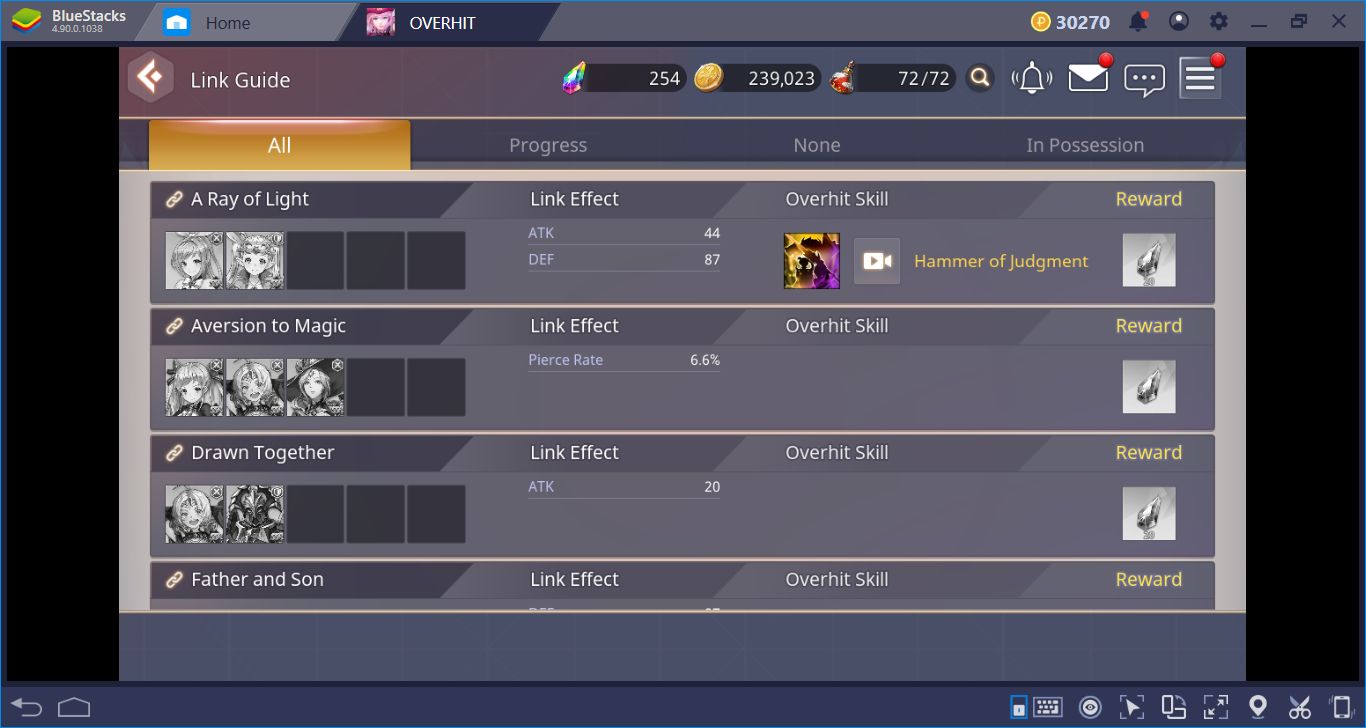 And here is the full list that shows all the heroes that can be linked together.
We believe that you are ready to face the dangers of this world now: Go out there and start saving it. And as always, using BlueStacks will be the best thing you can do, because of our unique features that make your job easier. Take a look at our other Overhit articles too and let's start fighting: This world needs true heroes!