Game Guides
Perfect World Mobile - How to Enjoy the Popular Mobile MMORPG on PC With BlueStacks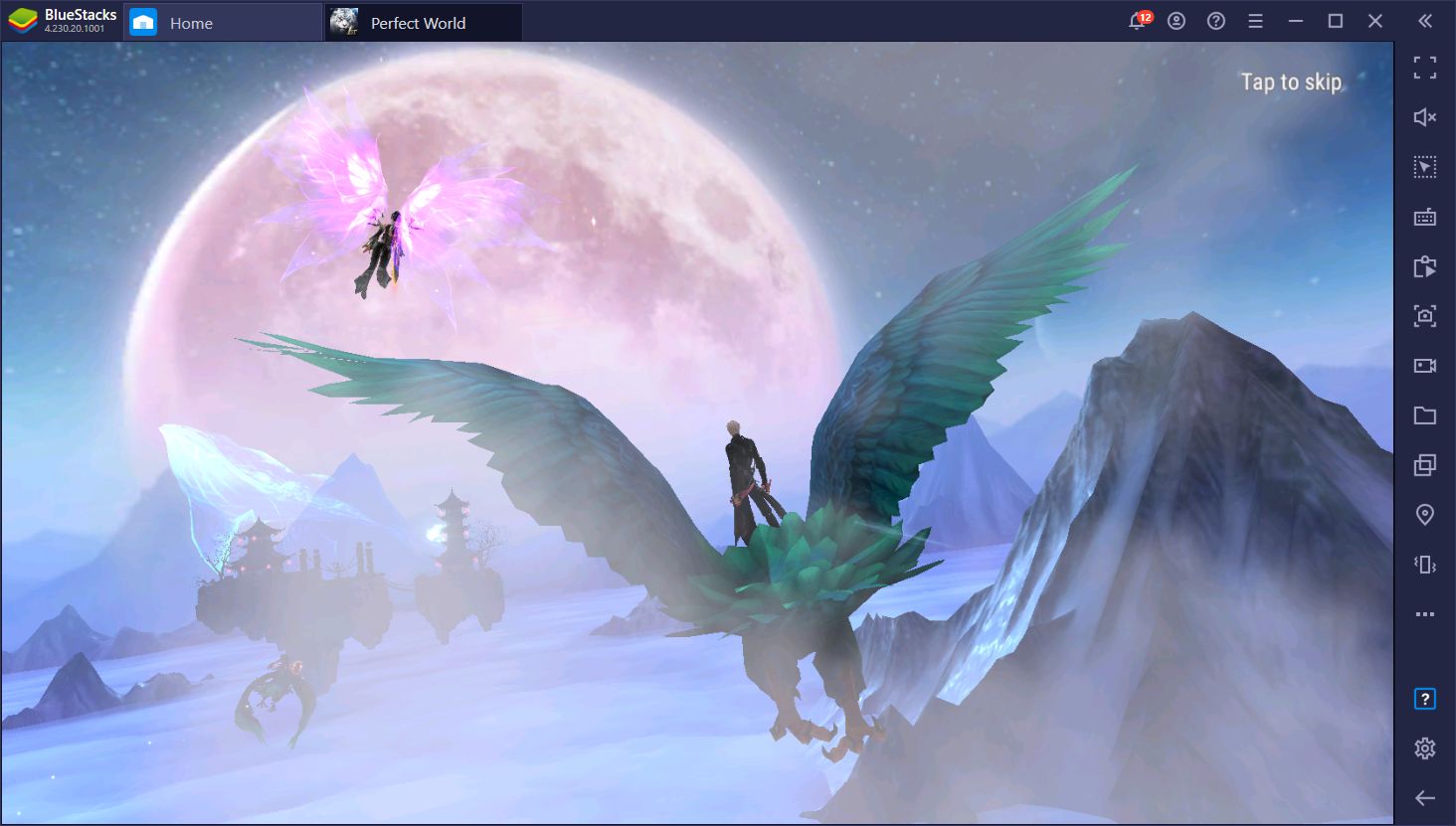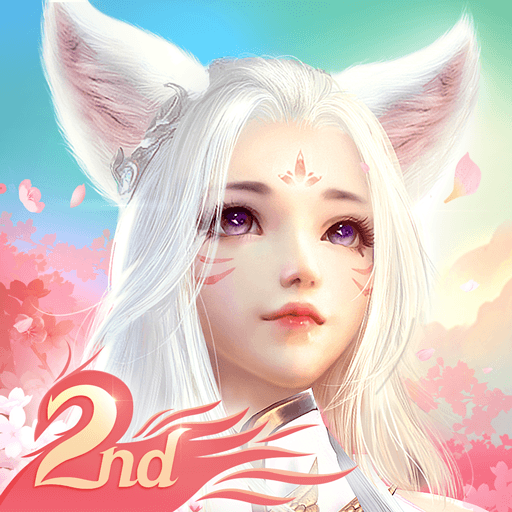 Perfect World was one of the most popular MMORPGs of the early 2000s, sharing a spotlight with other heavy-hitters in the industry like Aion, Lineage 2, World of Warcraft, and Final Fantasy XI. However, the primetime of this game has long since past and, as of right now, the NA servers are only a shadow of what they were back then, with only a handful of players in each. However, in late 2019, the team behind the original PW released a mobile version of the classic MMORPG in an attempt to revitalize the franchise, something that they have since achieved after the game's launch.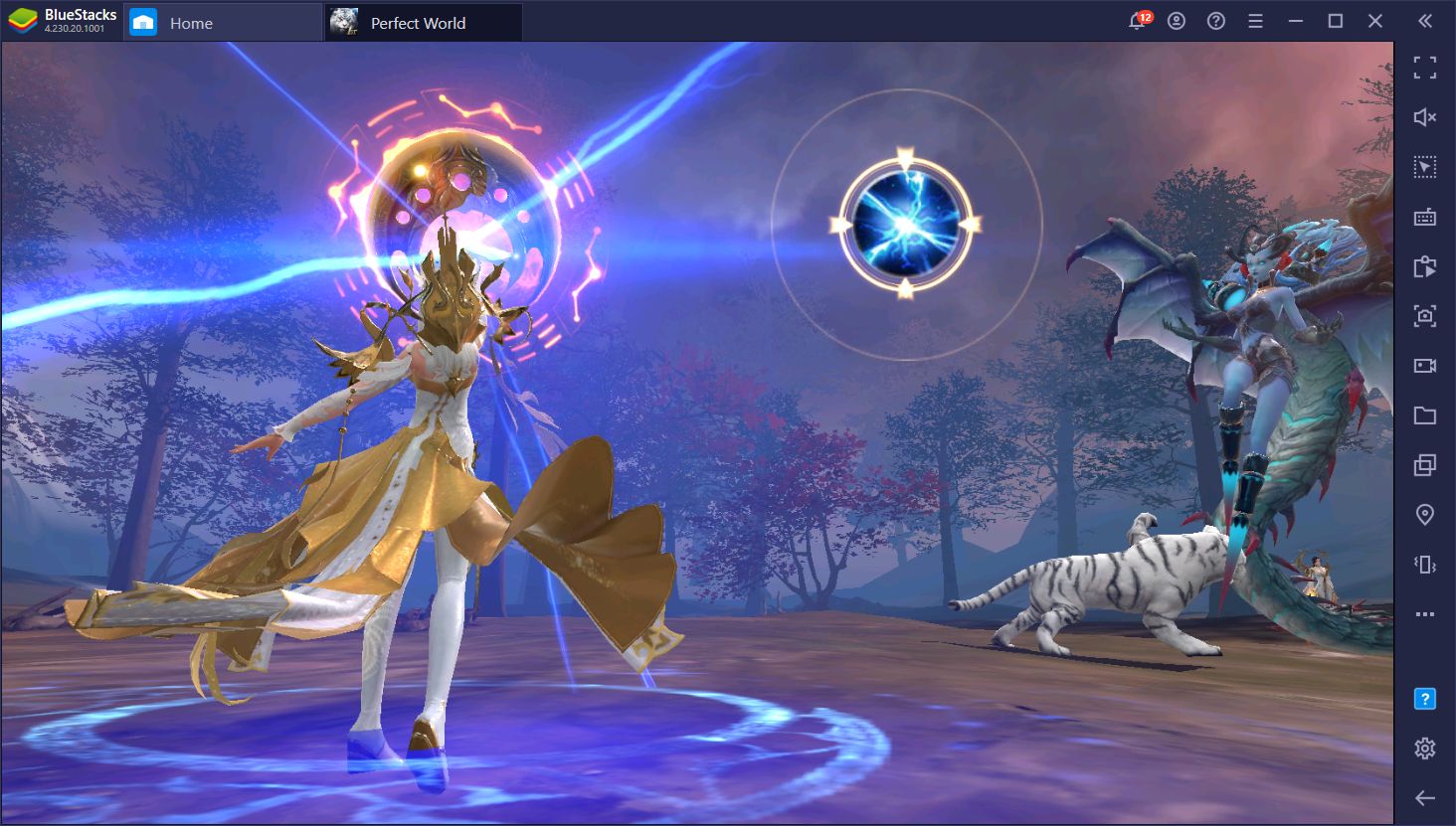 Though Perfect World Mobile brings the popular MMORPG back to life and has attracted a sizable player base since its launch, it's arguably a step down in terms of gameplay and comfort, particularly since the only way to enjoy it is on your phone, with a small screen, and clunky controls. However, with BlueStacks, you can download this awesome sequel on PC and play it just like you did with the original Perfect World years back.
If you're looking for the definitive way to enjoy Perfect World Mobile on PC, then look no further than our powerful app player. In this guide, we're going to show you how to get started.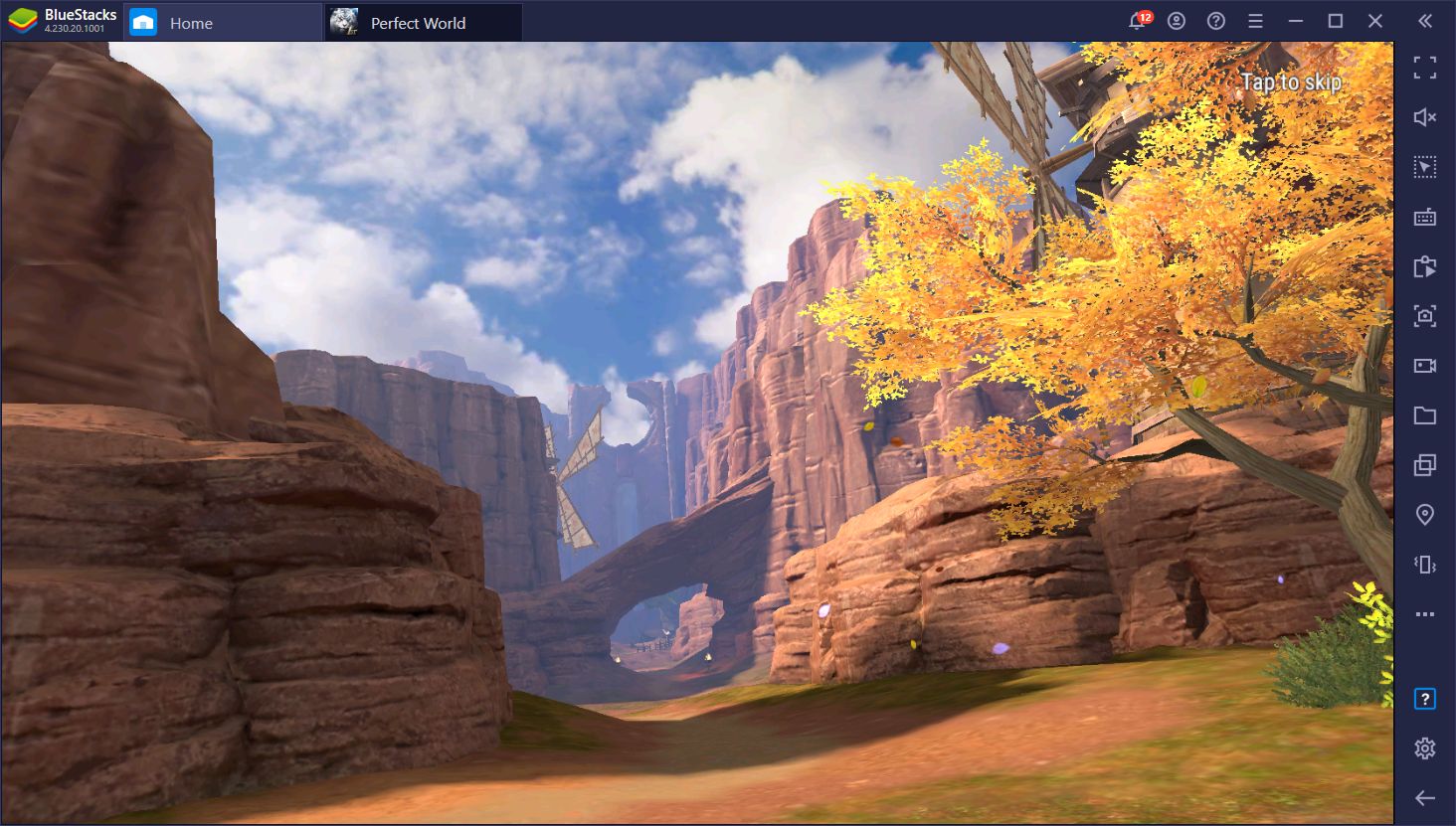 How to Play Perfect World Mobile on PC
Downloading and installing this game on your computer is very simple and takes only a few clicks, which is great since this is the closest you'll get to enjoy this sequel on your PC, just like with the original.
Here's the step-by-step process to playing Perfect World Mobile on PC:
Visit our website and download the latest version of BlueStacks, which is completely free. Run the installer and let it finish, after which the app player will launch automatically.
Once BlueStacks has booted up and you're on the home screen, use the search bar on the top right to look for Perfect World Mobile in the Game Center.
In the search results, click on the game's portrait to open its Play Store page and download it like you would a phone app. If you can't find the game in the search results, you might need to click on "Search in Google Play".
Once installed, you can find the game's icon on the home screen. Click on it to launch the game and start playing.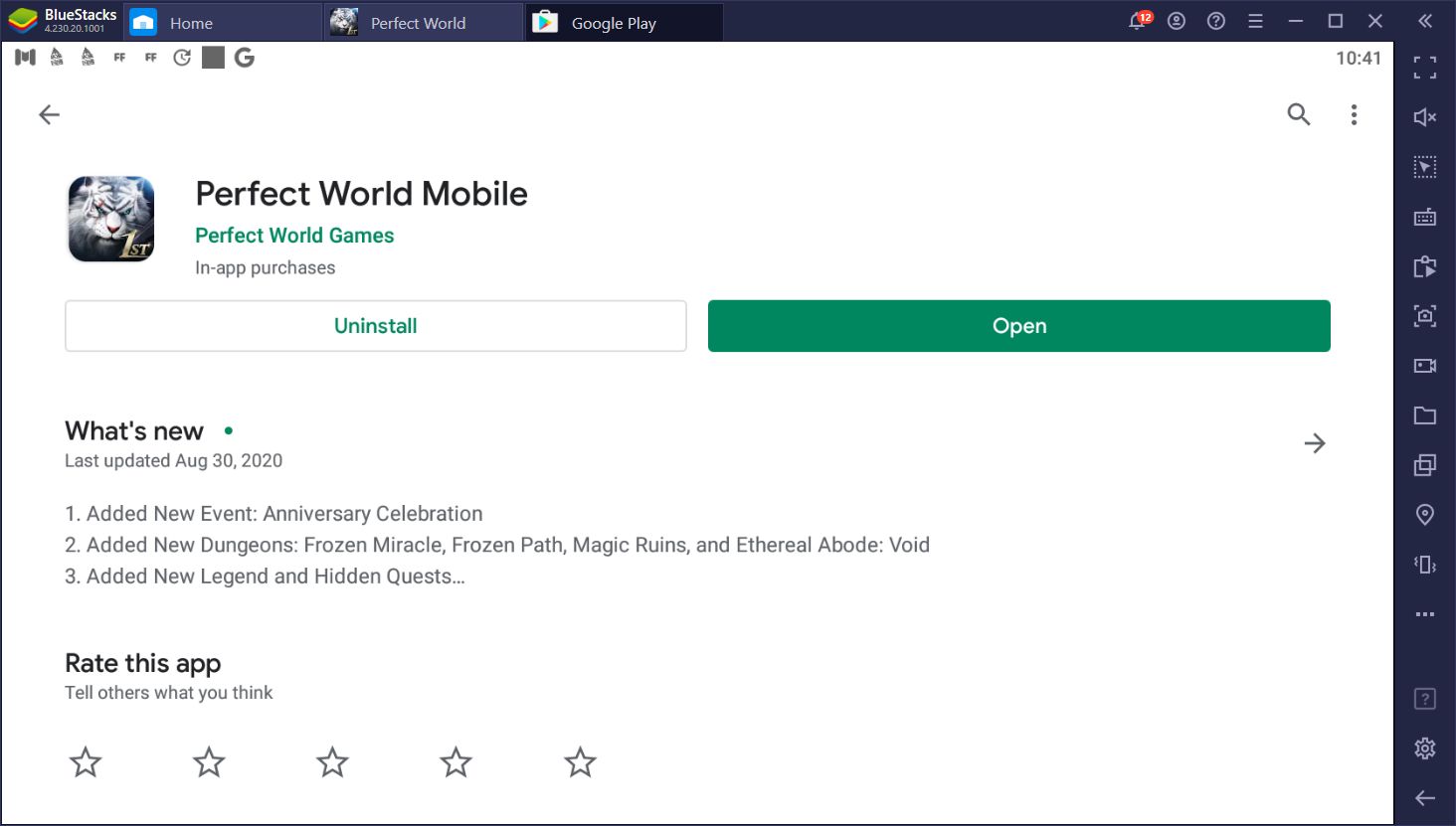 Now, while the installation process is very simple and mostly automated, it's worth noting that Perfect World Mobile is a very large game, at least in relation to other phone games. While these steps are quite simple, the process might take a bit, depending on your connection speed, as the base game is a few gigabytes large, and then you must download updates when you first launch the game, which are also a few gigabytes in size. Regardless, if you have a decent connection, you should be able to play in 10 or so minutes.
However, while the process could potentially take a while, the wait is definitely worth it as, for many reasons, this is the definitive way to enjoy the best Perfect World Mobile has to offer in terms of graphics, performance, and versatility. This is because BlueStacks is not only faster than even the most expensive phones, but it also lets you play on your large monitor, with mouse and keyboard support, and many tools to enhance your experience with any game.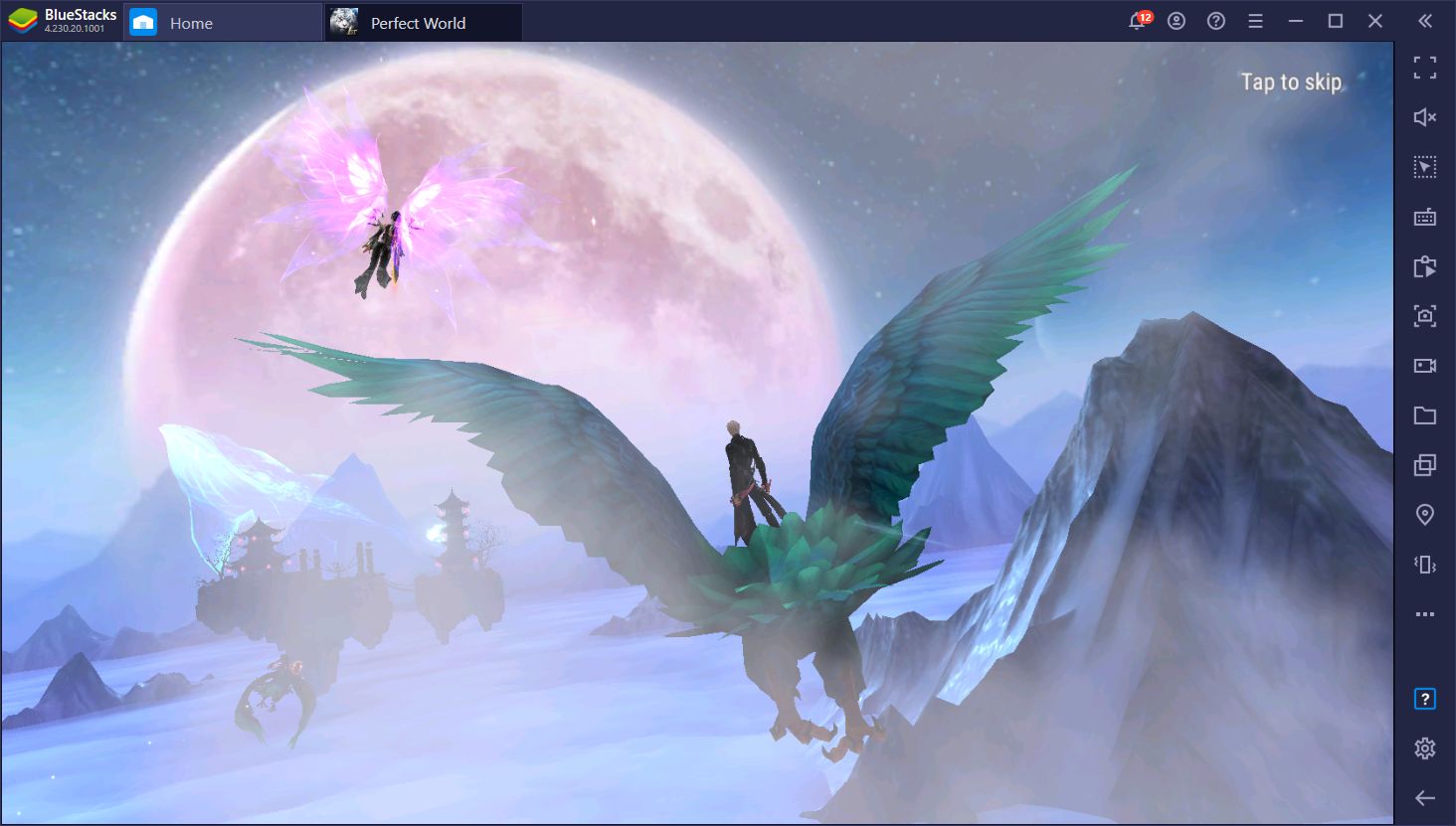 Here are just a couple of ways BlueStacks can help you to enjoy Perfect World Mobile:
Crank Up the Graphics and Forget About Overheating and Lag
This game, without a doubt, looks fantastic. Its character models are some of the most detailed we've seen in the industry, so far, and the animations are flashy and over-the-top, just as we'd expect from a Korean MMORPG, and the environments don't fall behind either as they're very detailed, sometimes even picturesque.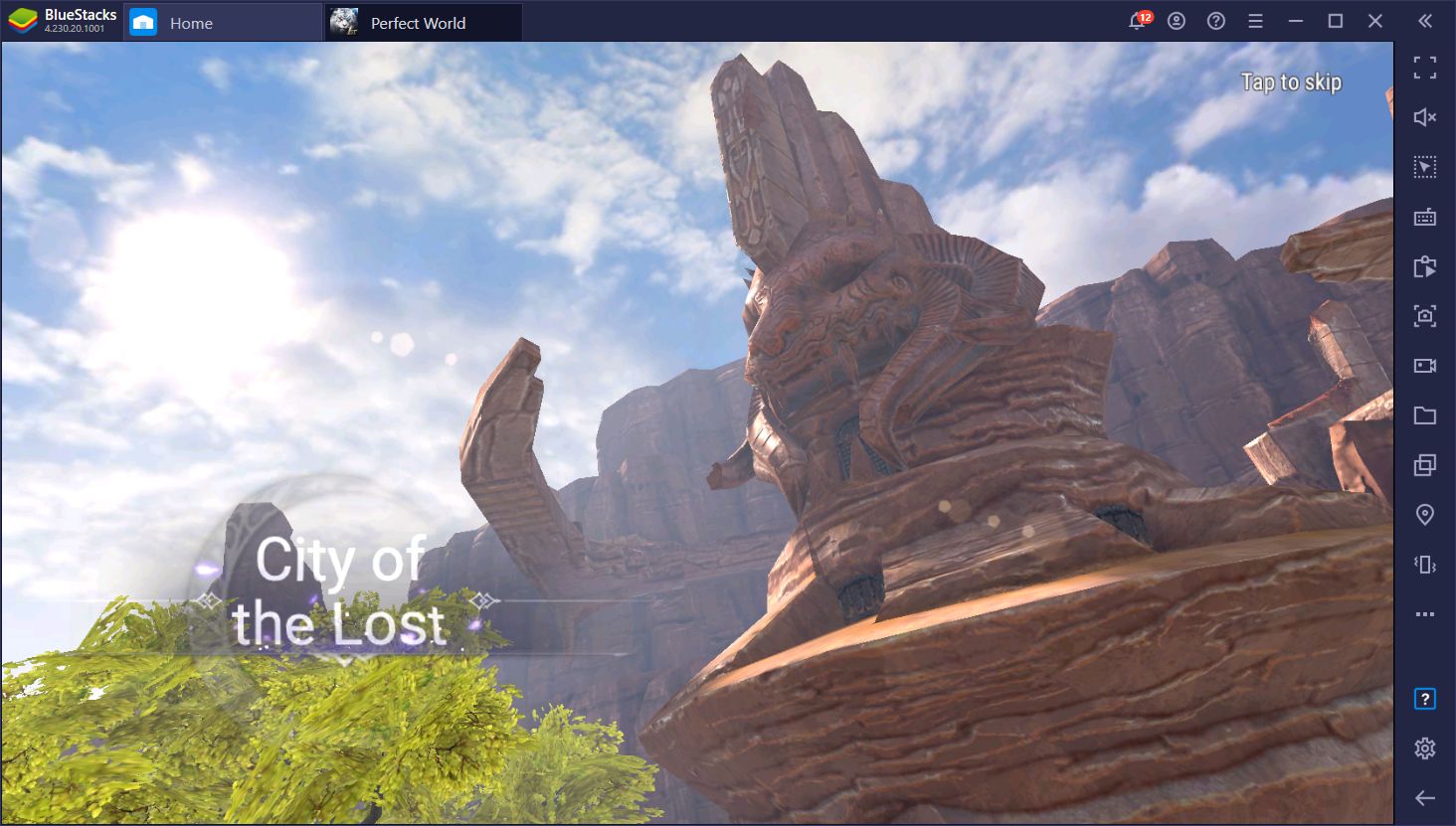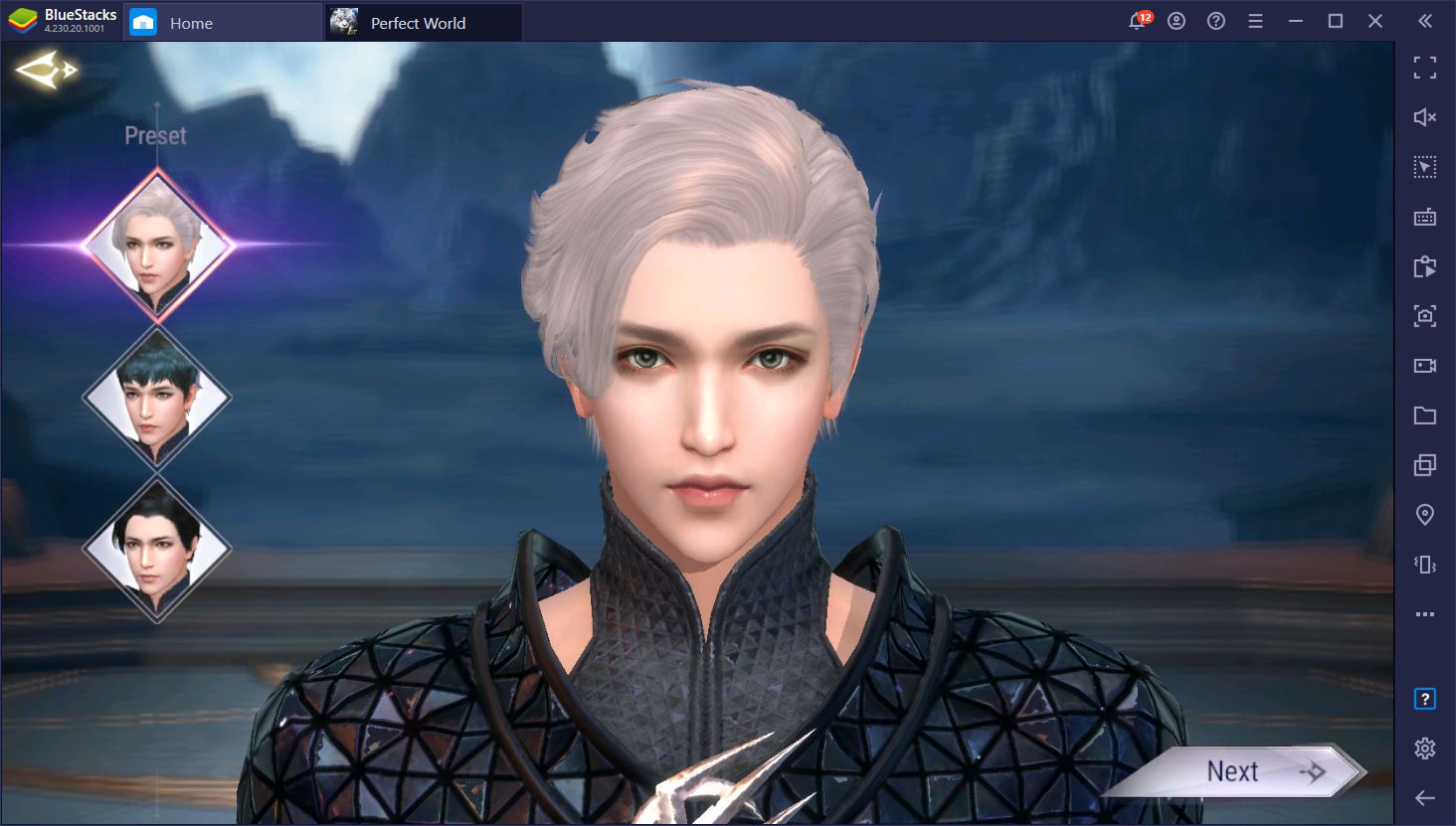 However, most of these details are lost if you play on your phone. Not only would you have trouble appreciating the graphics, but you might also experience framerate issues, stuttering, and other nasty problems if you have anything but the most expensive phones. In this case, you'd have to crank the graphics down to get playable performance, while also missing out the great visuals.
By playing Perfect World Mobile on BlueStacks, however, as long as your PC fulfills the recommended requirements (which is pretty easy by today's standards), you can enjoy the very best graphics and performance, with none of the issues inherent to this platform.
If you're playing Perfect World Mobile on BlueStacks, the very first thing we recommend doing once you finish the intro is open the settings menu, going to the graphics section, and cranking these parameters as high as they can go. The most important setting here is the framerate, which you can max out by enabling the "HFR" setting, and then setting the framerate up to 60 FPS. Trust us when we say you'll notice the difference immediately, and you won't have to worry about battery issues or overheating.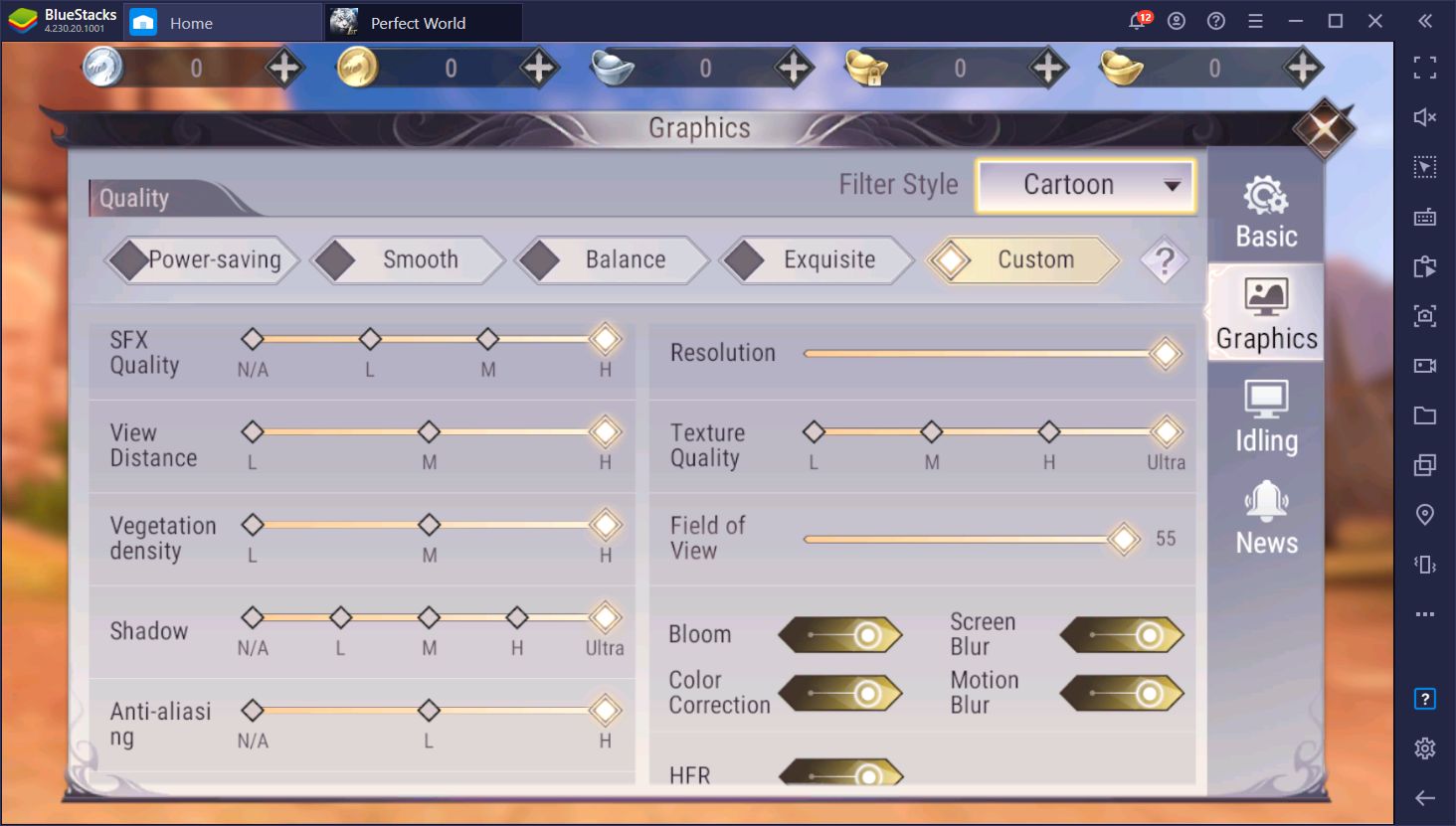 Superior Keyboard and Mouse Controls
Another benefit of playing on BlueStacks is having access to many tools to improve your gameplay, one of which being the Keymapping Tool.
This feature essentially allows everyone to enjoy superior controls in their mobile games by letting you create custom control schemes using your mouse and keyboard. In this sense, while Perfect World Mobile was originally designed to be played with cumbersome touchscreen controls, you can enjoy better precision, reaction times, and proficiency by moving and attacking with your keyboard, and controlling the camera with your mouse, just like in a regular PC MMORPG. And while we've already provided a useful control scheme by default, you can freely customize it via the Keymapping Tool menu (Ctrl + Shift + A).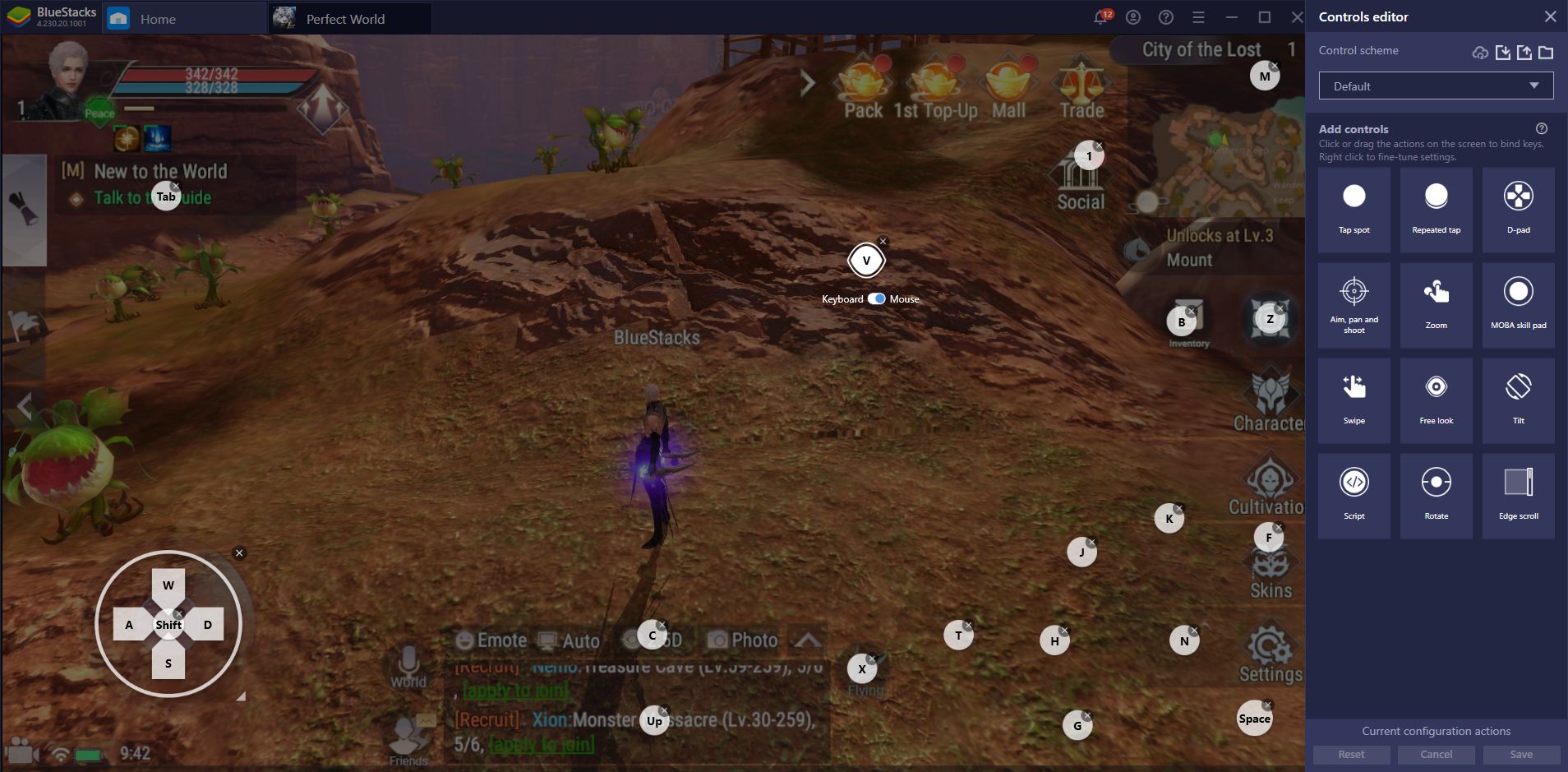 Superior graphics and controls are just a sample of what awaits you when you play Perfect World Mobile on PC. Download it today and experience the true power and versatility of playing your favorite Android games on BlueStacks.