Game Guides
How to Play Rage of Destiny on PC with BlueStacks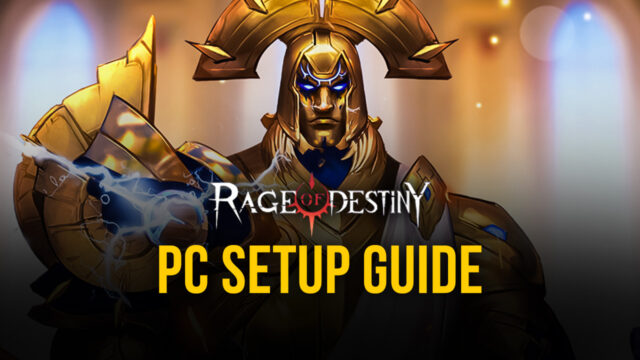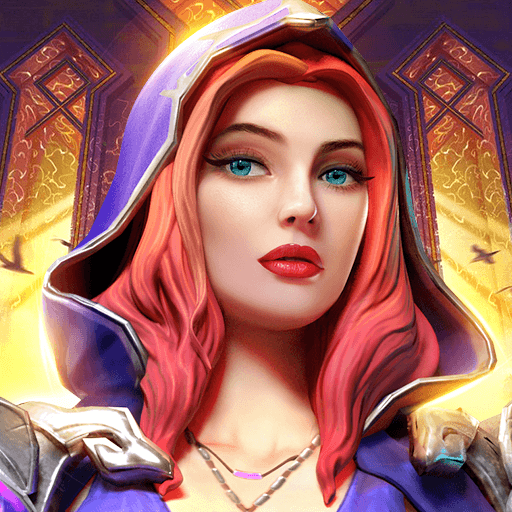 Rage of Destiny is an idle RPG with a fantasy-driven narrative that takes people on an exciting adventure through countless meetings with a myriad of unique characters and settings. The game is definitely one of those games that players might not find appealing at first because of its humble genre, but will instantly fall in love with it as soon as they try it for just a few minutes. With so many games coming out on the Playstore, this is definitely one of the titles that you don't want to miss out on.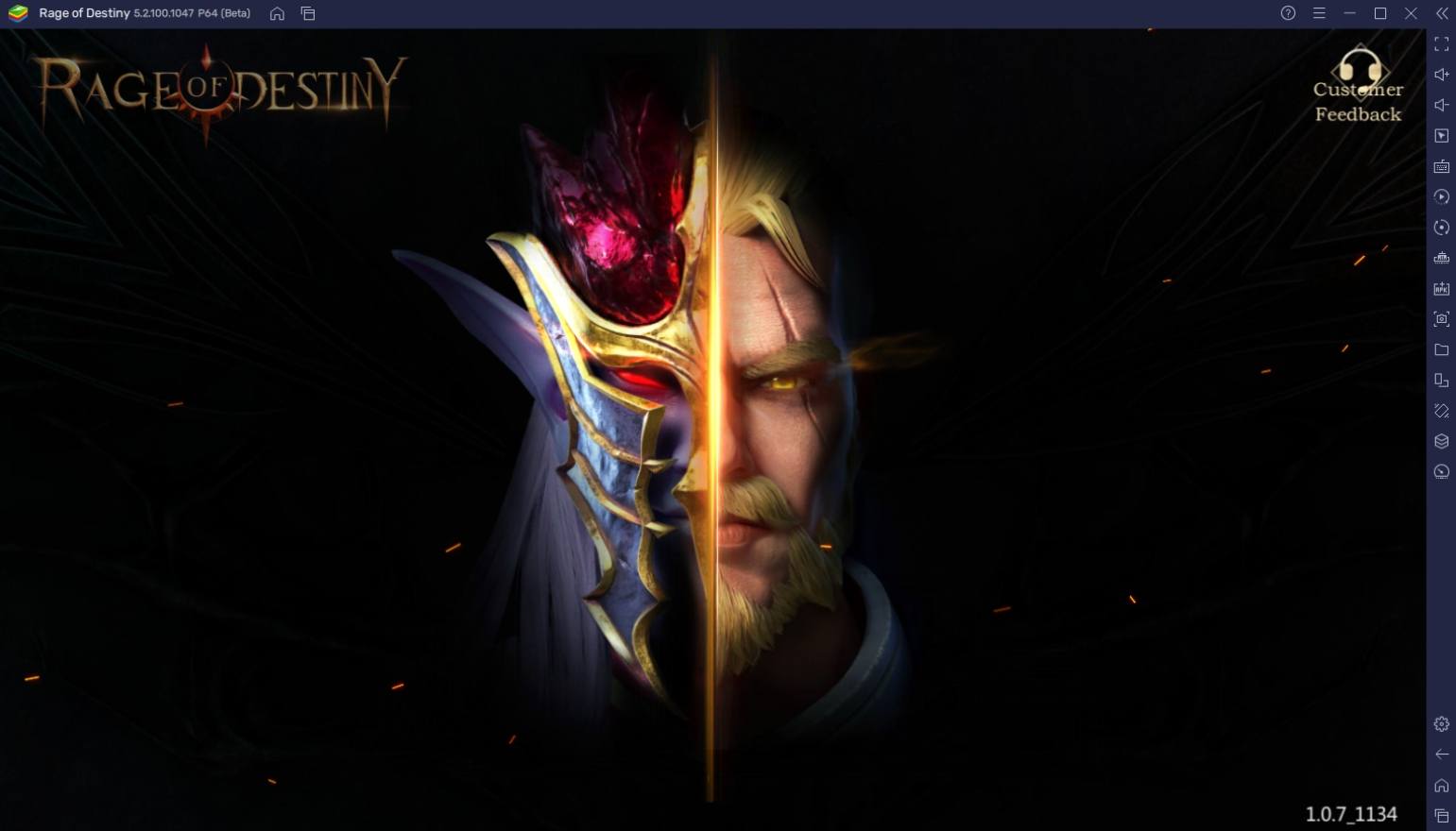 The game is a cut above your standard idle RPG games because of its unique storytelling and beautiful design. Rage of Destiny has so many things to offer players that enjoy watching their characters achieve incredible feats, all while being the mastermind behind it all. Idle RPGs might have a reputation for being uneventful and repetitive, but Rage of Destiny has done a great job at ensuring players have much to do without getting bored or burnt out, even after playing for weeks.
How to Set Up Rage of Destiny on BlueStacks
The great thing about Rage of Destiny is that you can play it almost anytime. Whether you're busy working, studying, or just relaxing in front of your PC, you can enjoy playing this game without getting distracted or getting stressed out. The experience is even better when you free up your phone by taking this game to your computer with the help of the BlueStacks platform. Here is a simple guide on how you can play Rage of Destiny on PC today:
Download and install BlueStacks

on your PC.

Complete Google Sign-in to access the Play Store, or do it later.

Look for Rage of Destiny in the search bar at the top-right corner of the Game Center or at the Google Playstore.

Click to install Rage of Destiny from the search results.

Complete Google Sign-in (if you skipped step 2) to install Rage of Destiny.

Click the Rage of Destiny icon on the home screen to start playing.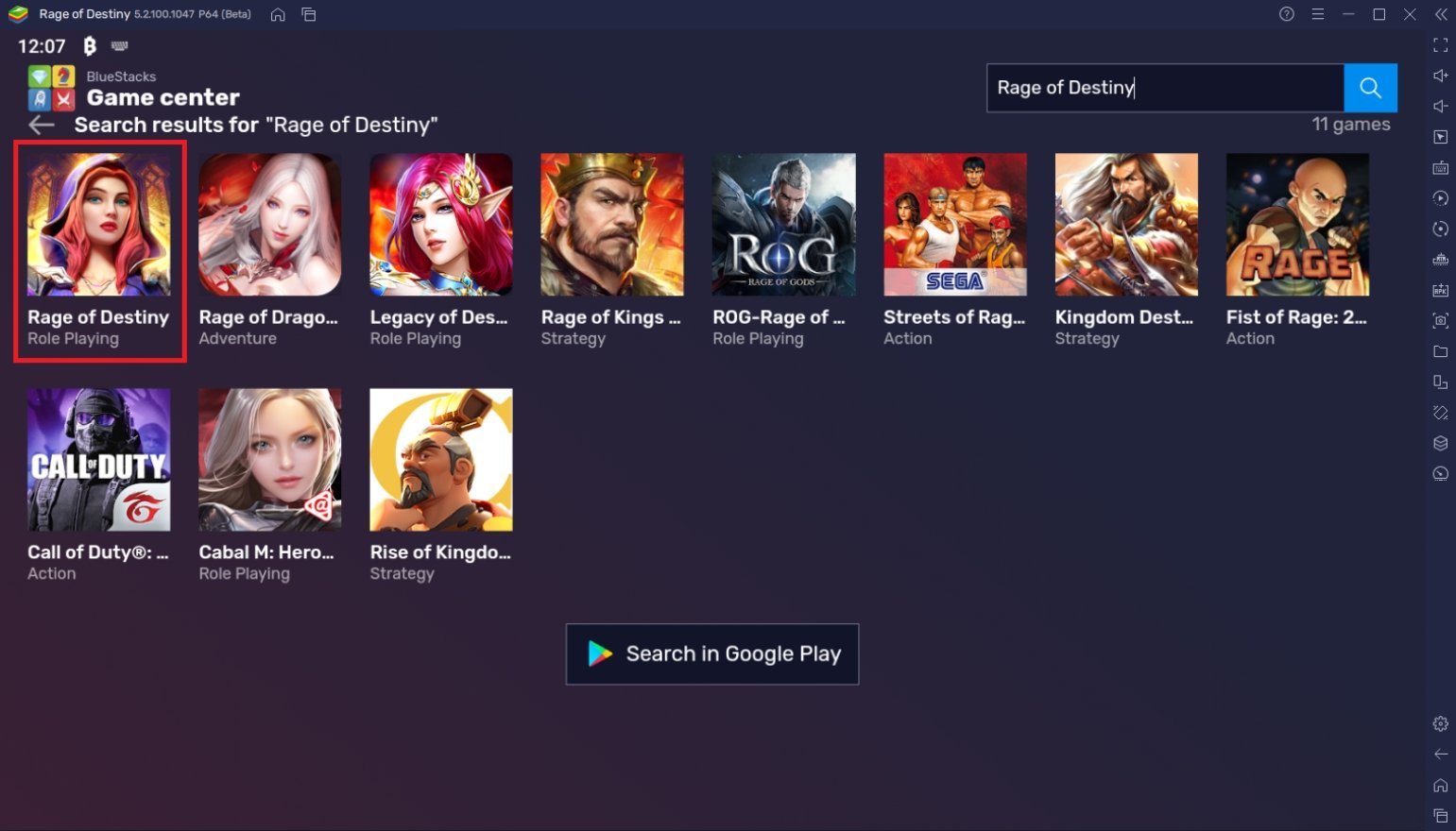 Useful Features When Playing Rage of Destiny
The overall experience of playing an Android game is intensified when you take it to your PC. Your phone is versatile, but it has a lot of limitations that are to be expected, given how compact the device is compared to more powerful devices. In addition, BlueStacks helps players reach an even higher level of enjoyment by introducing exclusive features that are made possible thanks to the PC's power. Here are some of the features that you might enjoy when playing on BlueStacks:
The Multi-Instance Function is a feature that allows players to open multiple "devices" at the same time, to act like having multiple smartphones available. While smartphones allow players to open multiple tabs, you can't exactly monitor every single one of your games without shuffling through different tabs; this can prove to be a hassle. This feature is especially useful when you're planning to make multiple accounts on the same game, but don't want to keep logging out of each profile.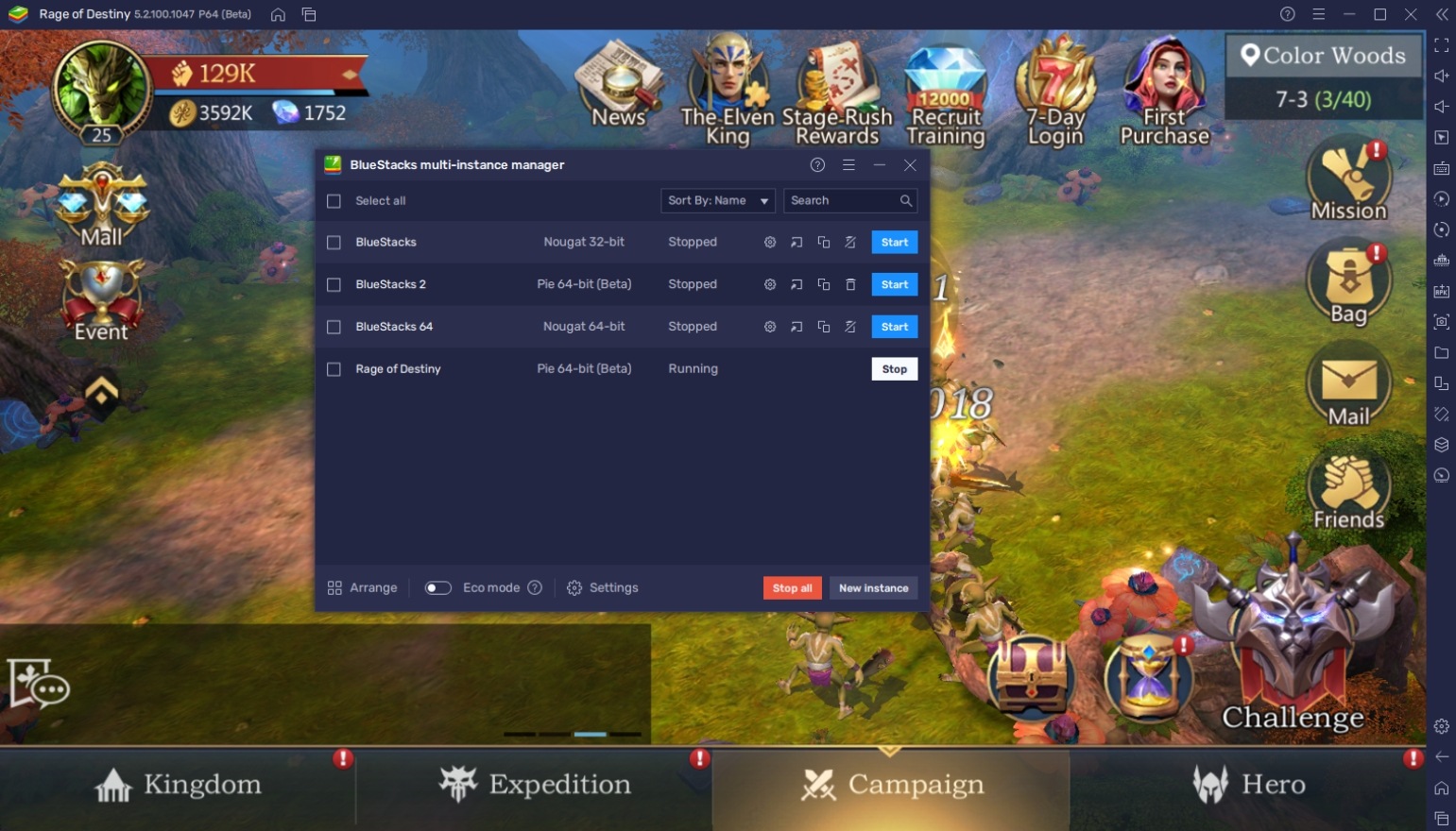 In Rage of Destiny, the idle playstyle of the game makes it quite eligible to combine with the Multi-Instance Function so that you can watch as this game uses its auto-progression system as you either relax or actively play other games. You can also make use of this function for Multi-Instance Rerolling so that you can get the best possible start for your account by getting all of the best characters at the very start of the game without calculating your probability statistics for the gacha system every time you make a pull.
Rage of Destiny is already an idle RPG but we have ways to add more autoplay functions without breaking the game. The BlueStacks Macro Feature allows players to record their actions, which can be replayed at a later time with the option to customize playback speed and the number of times you want to repeat it. This is especially useful when games have repeatable instances that players simply don't want to keep replaying when they get tedious.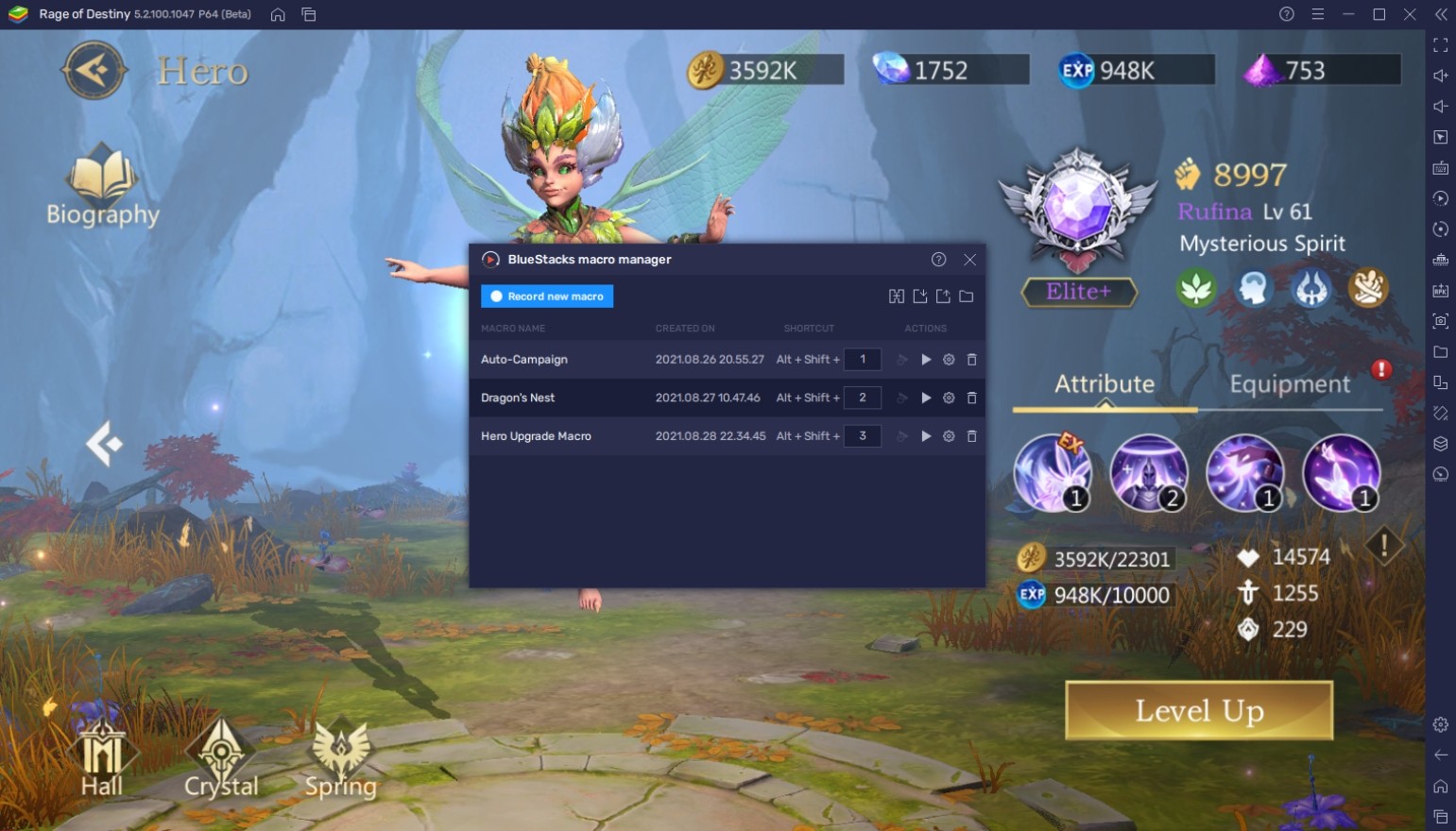 The great part about using the Macro Feature in Rage of Destiny is that you can skip all of the daily grind stuff by using the Macro Feature to do it for you. You can also do this for actions like automatically leveling up characters or collecting the idle rewards every few hours without fail, as long as it's running in the background. There are so many uses for this feature and it's up to the player how they want to create their macro based on their personal in-game needs.
The Eco Mode is basically the power-saving function in BlueStacks, which is especially useful for idle games such as Rage of Destiny. This feature allows players to cut down the performance-heavy elements of a game while it's running on BlueStacks to either save on their energy consumption or simply allow their computer to handle more tasks without getting overloaded.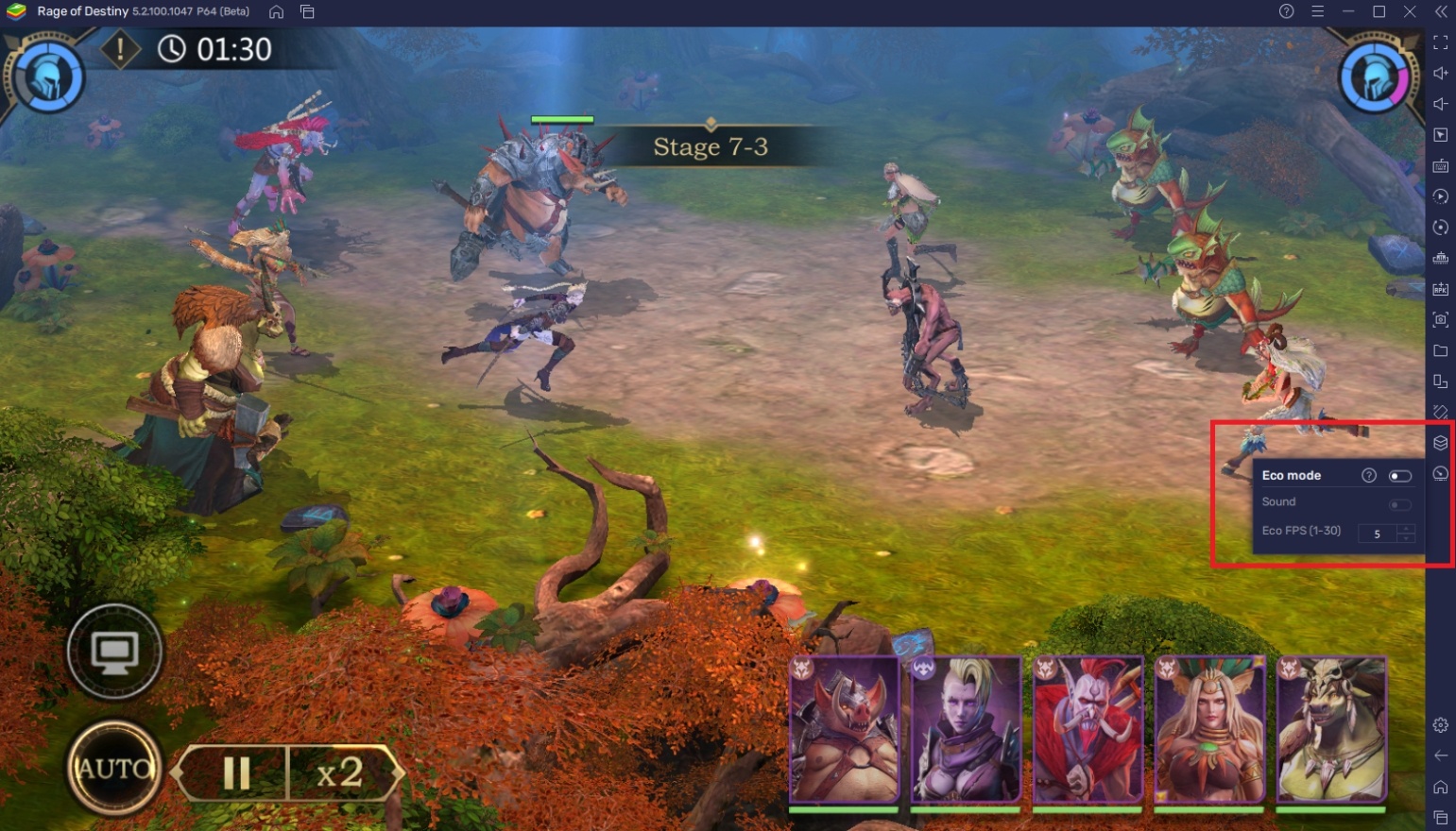 This feature is a perfect combination for both the Multi-Instance Function and Macro Feature since it allows you to save power on multiple instances as they're running on autoplay. Don't worry about your game; leave your computer open for hours at a time without worrying that your power bill will start piling up simply from enjoying your games.
Resist the Relentless Rage of Destiny
Rage of Destiny is one of those games that players will learn to enjoy for days or weeks once they start playing it for a few minutes. It can get quite addicting once you learn about all of the different characters that you can collect or the different game modes that you can play. Despite being an idle RPG, you will surely find endless things to do in this game without getting bored even if you play for hours on hours.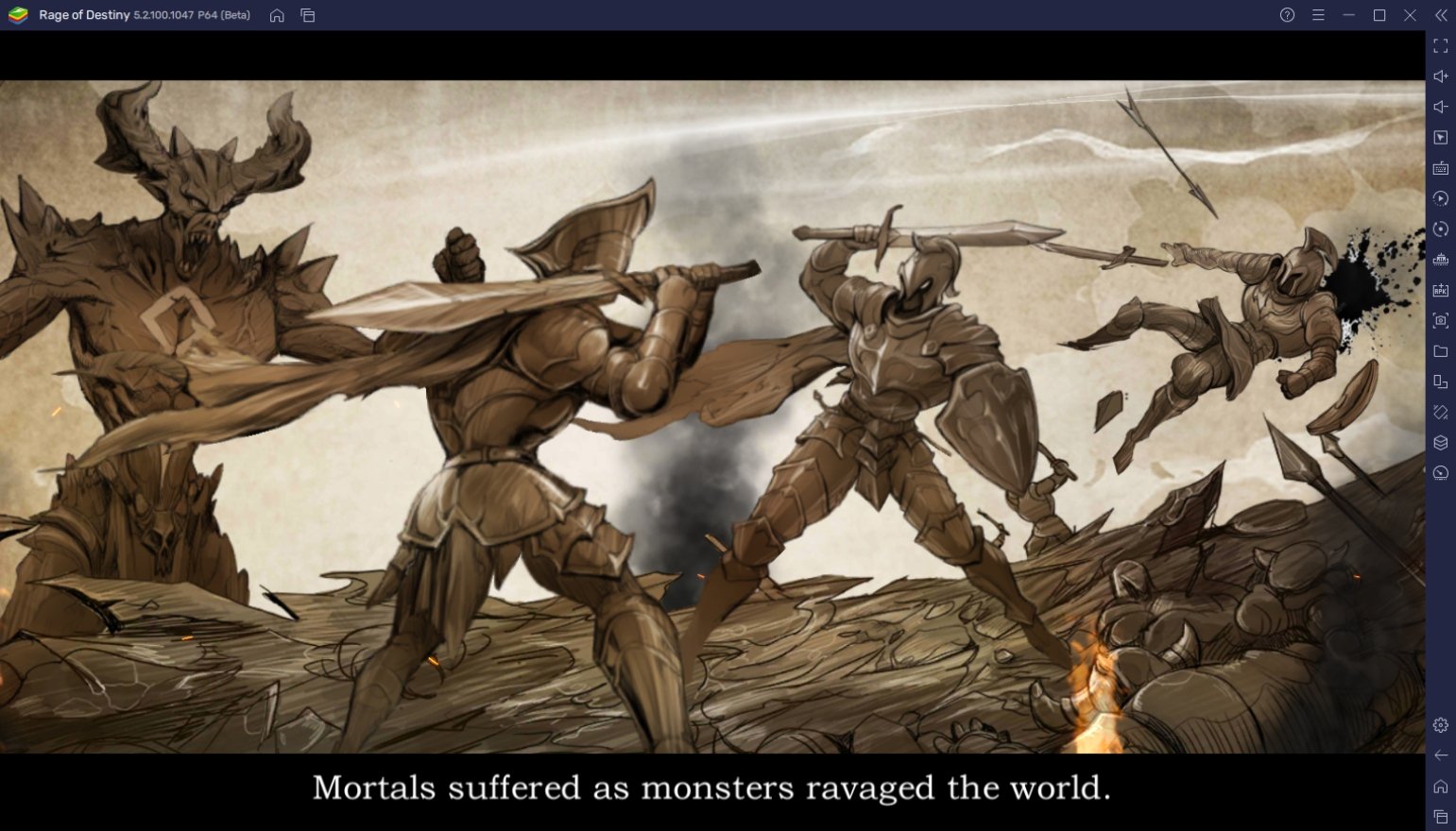 The game runs even better when players make the switch to BlueStacks simply because the functionality of this platform makes it a million times better to play not only Rage of Destiny, but also any Android game that they'll play in the future. It's time to explore Rage of Destiny as you resist everything trying to take you down in this world.