Game Guides
How to Enhance Your Experience in Rise of Cultures on PC with BlueStacks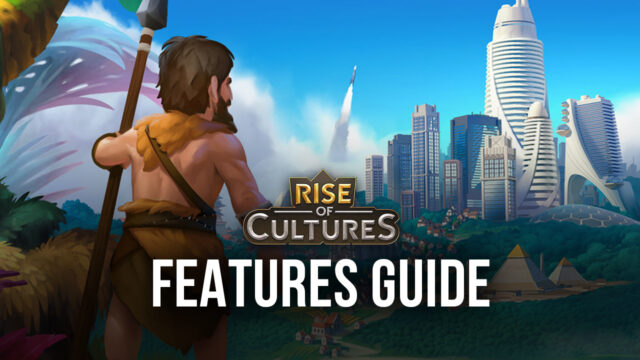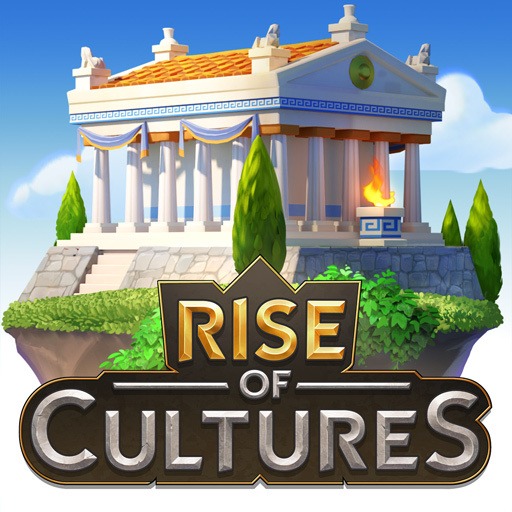 Rise of Cultures is an interesting strategy game with city-building aspects, identical to Rise of Kingdoms in many elements, but also featuring a distinct focus on PvE and collaboration features. The best way to enjoy this awesome title is by playing it on PC with BlueStacks, since it'll not only let you play it on your large computer monitor and with mouse support, but it also gives you access to a variety of different tools that you can use to significantly streamline your experience.
In this article, we'll be giving a quick overview of several ways you can improve your gameplay in Rise of Cultures, by playing it on PC with BlueStacks.
Navigate Your City With Ease With the Keymapping Tool
One of the particularities of strategy games with base-building elements like Rise of Cultures is that most of the gameplay is performed through a variety of menus. Whether it's accessing your farms to produce food, your barracks to re-staff your combat stations, or accessing any other building in your city, odds are you'll have to click back and forth across the screen to get things done. This can get quite tedious in the long run, especially if you come from PC RTS games where everything has a keyboard shortcut to streamline menu navigation.
By playing Rise of Cultures on PC with BlueStacks, however, you can use the Keymapping Tool to create intuitive control schemes for the game, allowing you to navigate virtually every function of the game with your keyboard. This feature will significantly streamline your experience with Rise of Cultures, and make it feel more like a PC RTS. After all, if you're playing on your computer, it should feel like a computer game, right?
To access the Keymapping Tool, you simply need to press Ctrl + Shift + A while in-game. In this new screen, you will be able to view your current control scheme, which was created by default by our team here at BlueStacks, and covers some of the most basic aspects of the game. You can click on any of these controls to modify their keybindings. Moreover, you can drag functions from the rightmost panel and drop them anywhere you want on the screen, in order to add more functionality to your control scheme.
The good part about the Keymapping tool is that it's completely customizable. You have complete freedom to modify your control schemes to suit your exact preferences. Just remember to click on "Save changes" when you're done!
Develop Multiple Cities at the Same Time With the Instance Manager
Games like Rise of Cultures have the particularity that, while perfectly playable with your one main account, players who run multiple farm accounts can often progress much faster, by effectively funneling resources from their secondary cities to their main base, in order to speed up the latter's growth. However, if you were playing on your phone, you'd need to constantly switch between different accounts in order to manage your multiple cities. Fortunately, if you're playing Rise of Cultures on PC with BlueStacks, you have access to the Instance Manager, which will dramatically improve your multitasking in this game.
The Instance Manager is a tool that, like its name implies, lets you create multiple instances of BlueStacks, and keep them all on the same screen. This effectively lets you access the same game on multiple accounts simultaneously. And for games like Rise of Cultures, this means that you can literally play in multiple cities, without having to awkwardly jump between your different accounts.
To get started with the Instance Manager, you simply need to press Ctrl + Shift + 8 to bring up the tool, and then click on "+Instance" on the lower left to start creating more instances. By following the instructions on the screen, you'll have all your new instances set up in a few moments. Afterward, it's just a matter of following the steps in our Rise of Cultures PC setup guide to install the game on all your instances, and then start playing on all your different accounts at the same time. You can even create clans with your multiple accounts to effectively become a one-person army!
Automate City Production With the Macro Recorder
Rise of Cultures is similar to other casual games like Farmville in the sense that, in order for your buildings to continue producing resources, you need to manually give them production orders. For example, in the case of your Rural Farms, you need to manually click and drag the Food onto the production tray for them to start working. Furthermore, since these production orders take only 30 seconds to finish in the beginning, you'll have to constantly visit these buildings in order to keep them working. And this only gets worse as you build more farms.
Processes like the one in your Rural Farms, while tedious and monotonous, are prime examples of tasks that can be easily automated through BlueStacks, by using our Macro Recorder. This feature lets us record ourselves performing any series of tasks, and then using the resulting recording to automate the process on subsequent attempts, with the most repetitive tasks being the best suited for automation.
To access the Macro Recorder, you must simply press Ctrl + Shift + 7. On this small screen, you may click on "Record new macro" to start capturing your keystrokes and other actions. After you're done, you can click on the stop button above to stop the recorder. By giving the resulting macro a key assignment, you can then automate entire processes with the press of a button. This will come in handy for, among other things, automating your entire production of food and other resources in Rise of Cultures.
Keep in mind that, by clicking on the gear icon beside your macros, you can also customize their behavior, allowing you to set them to loop for as many times as you want, while also adjusting the time between each loop. This particular function is quite useful for when you need to go AFK but still want to produce resources. By creating an appropriate macro and setting it to loop, you can essentially leave the game running, and BlueStacks will do all the hard work for you. These macros even work while the emulator is minimized to the background, so you can continue using your PC while they're running!
For strategy and base builder games like Rise of Cultures, playing them on PC with BlueStacks opens up tons of possibilities, all of which are only feasible thanks to our awesome tools and features.