Game Guides
Rise of Kingdoms – Christmas Events Guide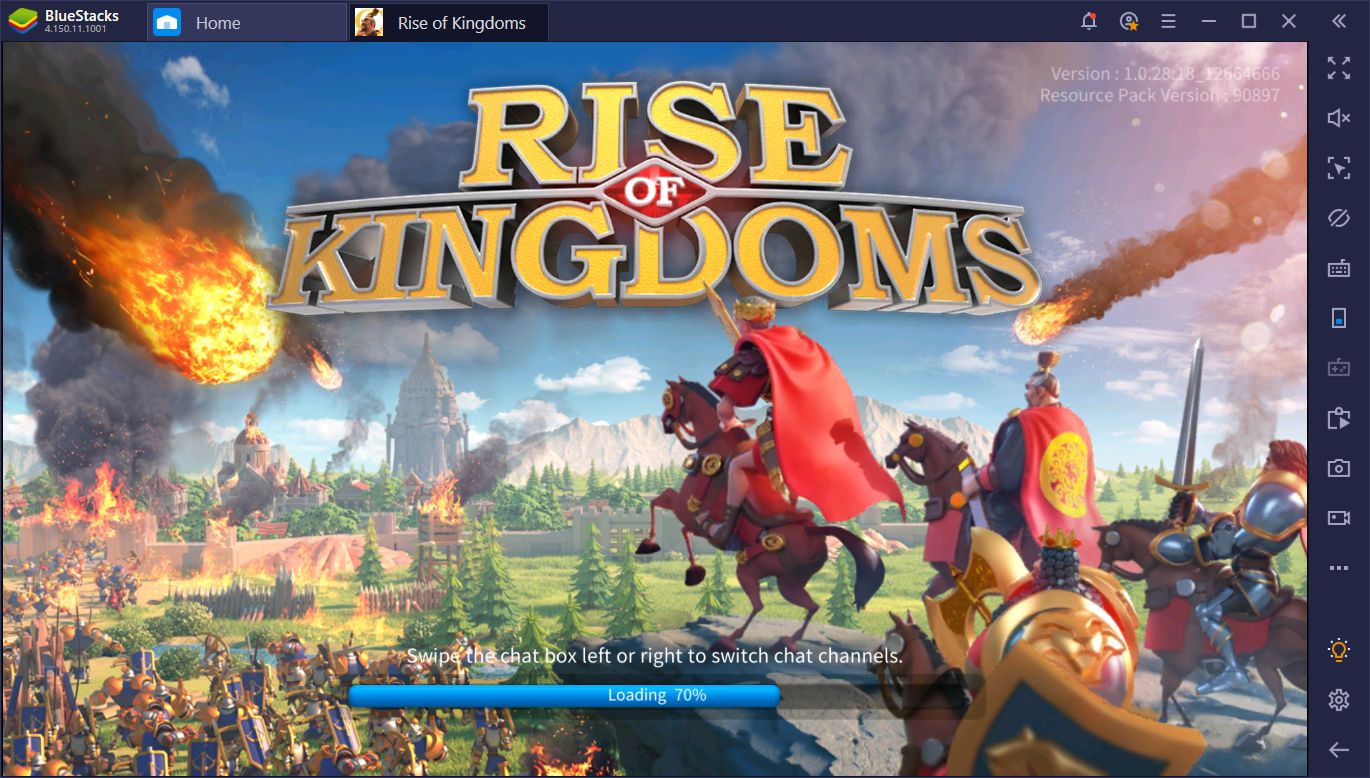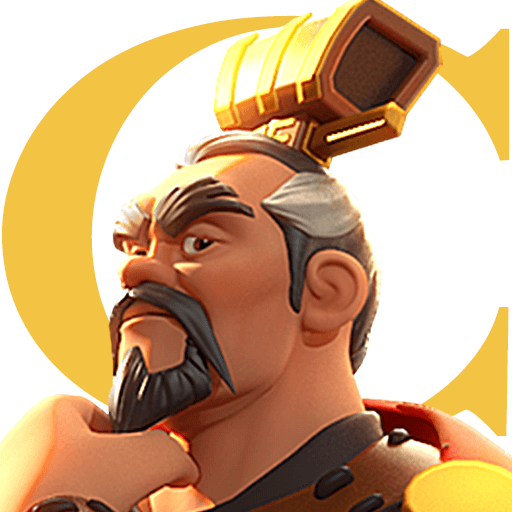 The holidays have finally arrived and your favorite games are already running several Christmas-themed events. Rise of Kingdoms is no exception as this strategy game is running not only one but three simultaneous Christmas events, all of which reward their players with plenty of boons to speed up the development of their towns. However, like with everything in these games, you have to actually work for your prizes. Moreover, if you don't know how to proceed, you might just end up wasting your time with nothing to show for it at the end.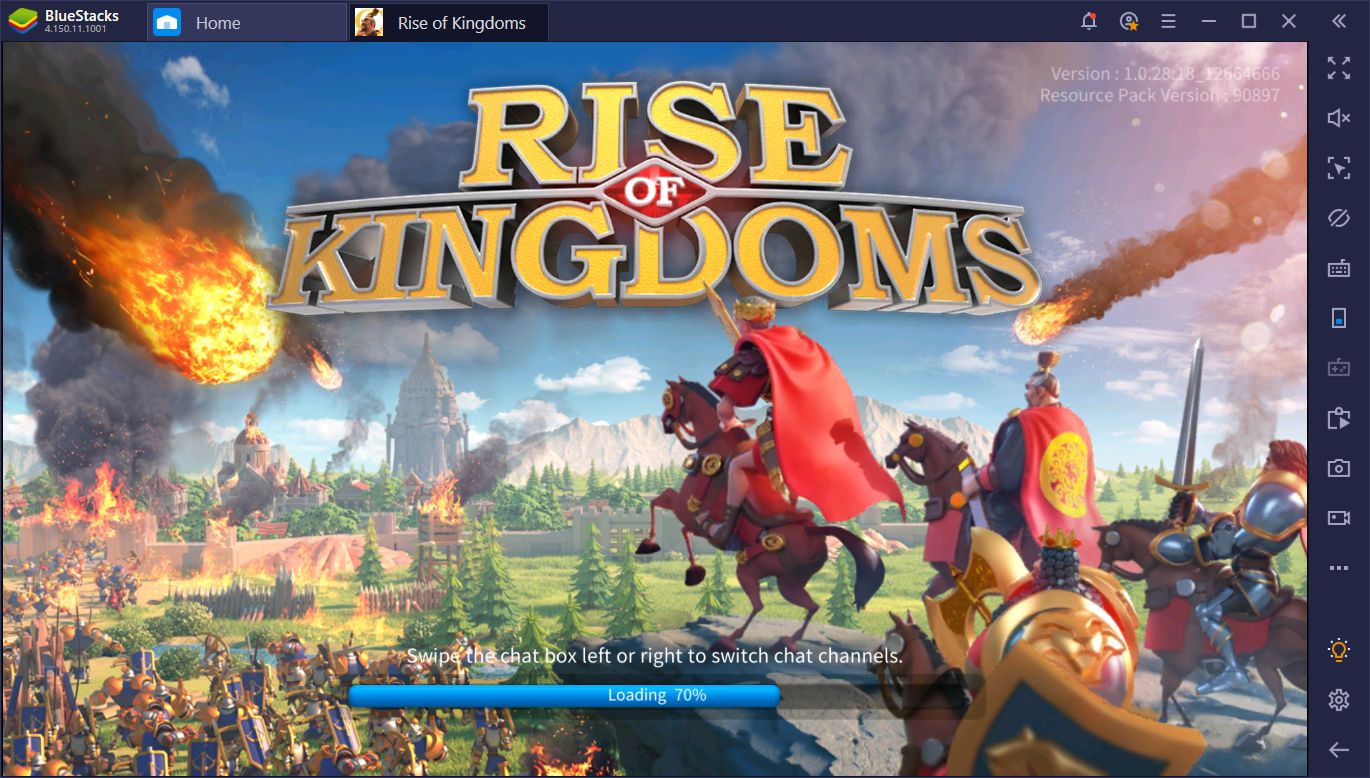 Luckily, most of these events in Rise of Kingdoms are fairly straightforward. One of them even revolves around tasks that you'd regularly do anyway, such as gathering resources, upgrading your town, and researching new technologies. However, the other two might need a bit more know-how, as well as a bit of luck to receive all the necessary drops and materials for advancing through their missions.
To this end, we have decided to create this nifty little guide where you can find all you need to know about the 2019 Rise of Kingdoms Christmas events. If you want to optimize your progress in this regard, then read on!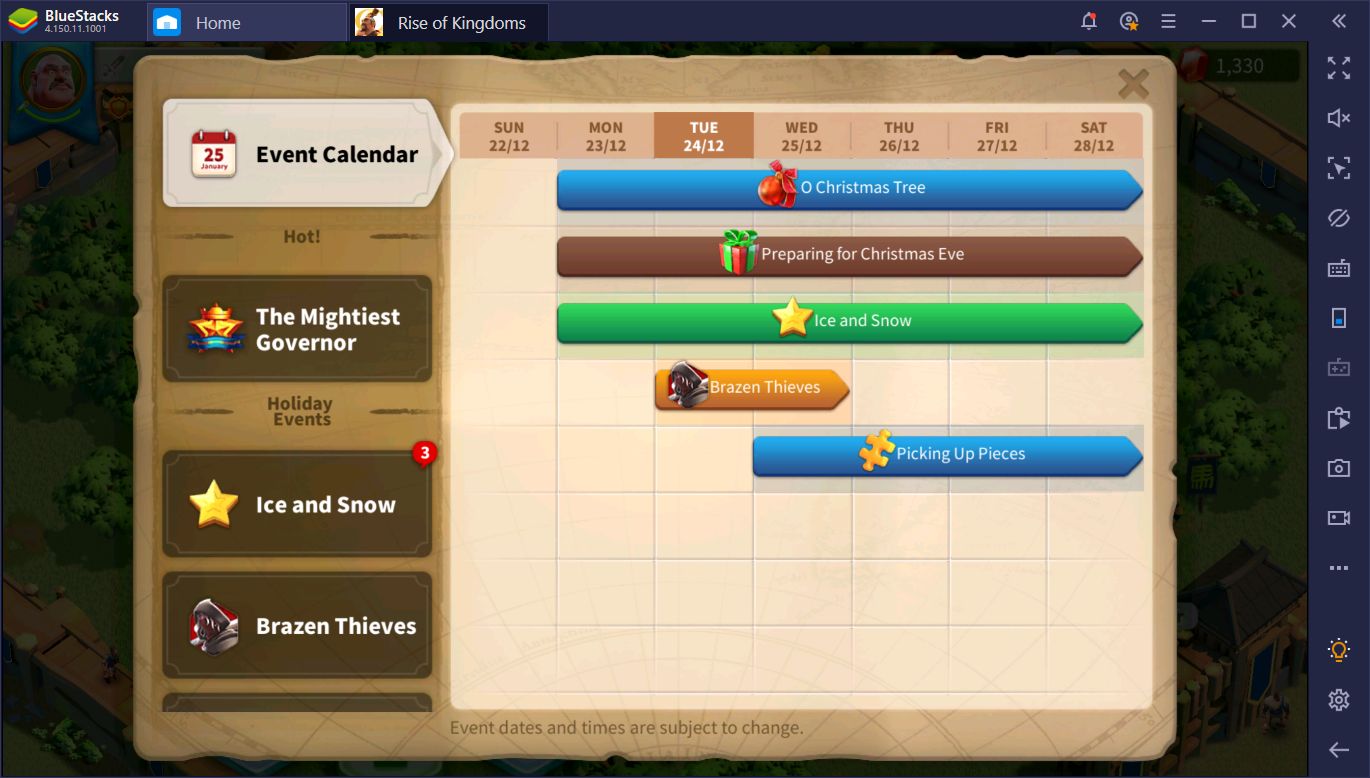 What are the Christmas Events in Rise of Kingdoms?
As we mentioned above, there are three Christmas events in Rise of Kingdoms that are going on simultaneously. While the way in which you participate in each of these is different, they're quite related as the rewards of one can be used in the others, and vice versa. These events are called "Ice and Snow," "O Christmas Tree," and "Preparing for Christmas Eve."
By participating and completing milestones in each of these, you can receive prizes both common as well as rare. For instance, the "Ice and Snow" event rewards players with resource packs, construction and training accelerators, and resource boosts, among others. These items are pretty common, and yet very useful, especially if you're just starting off.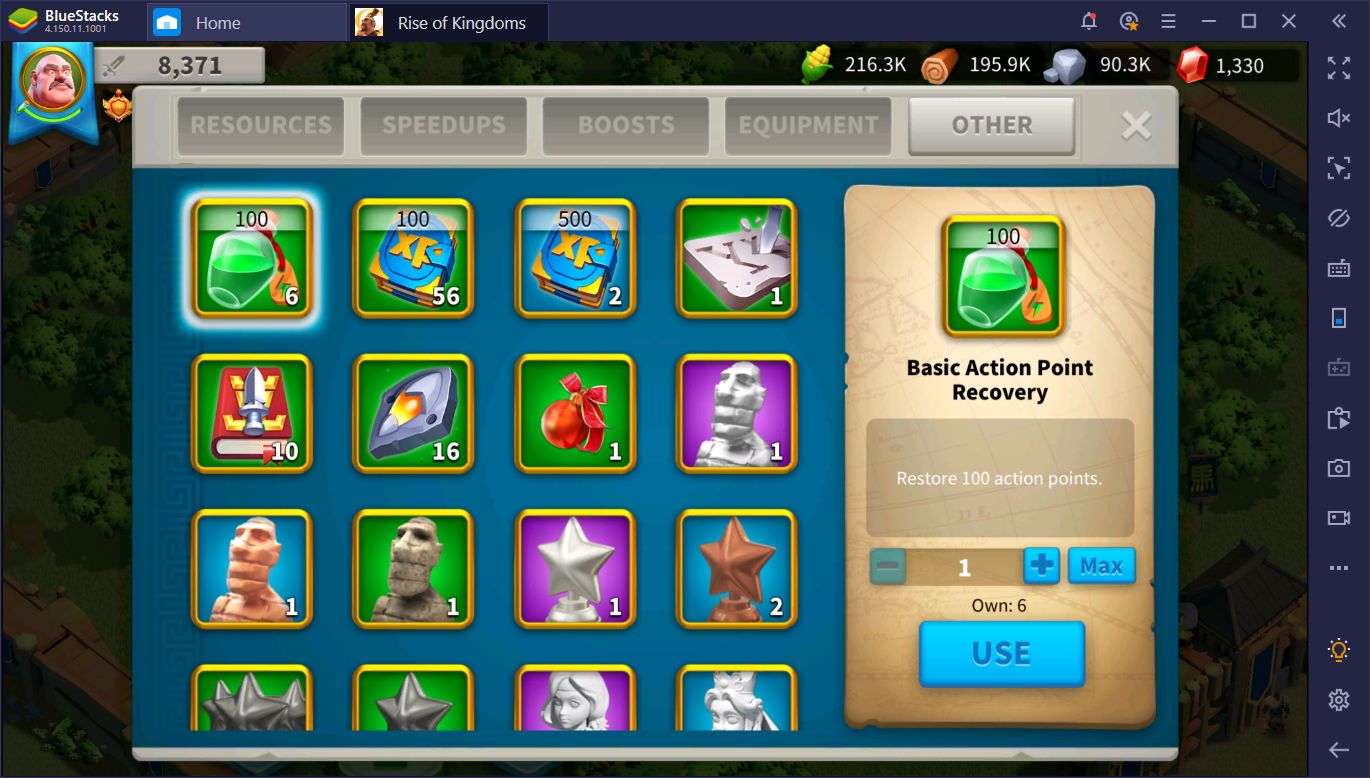 Moreover, this event also gives you Christmas Decors, which are used in the "O Christmas Tree" event. By offering enough Decors to the tree, you will receive unique rewards from this second event, which are definitely higher in value than the former, and include things like chests, keys, accelerators, gems, hero XP, and various upgrade materials.
The important takeaway here is to know how the events are related, and the fact that by participating in one of them, you automatically receive the materials for progressing in the others.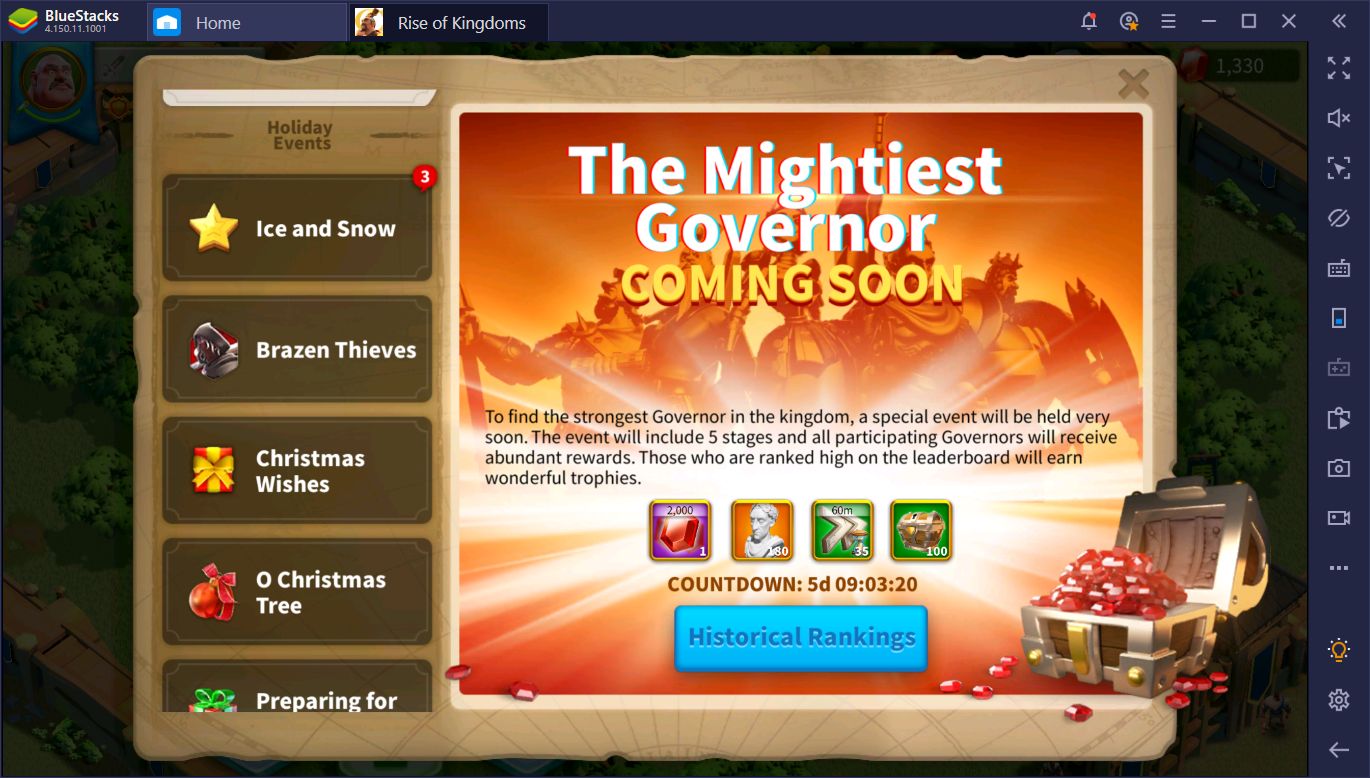 The "Snow and Ice" Event
This is the most basic Christmas event in Rise of Kingdoms, which revolves around colloquial tasks that you'd do on a daily basis anyway. In order to achieve the milestones in this event, you must build and develop your town as you normally would. In other words, the milestones for this event consist of gathering resources on the map, consuming action points, defeating barbarians on the world map, researching new technologies, and increasing your power, among others. You even get rewards by logging in daily during the event.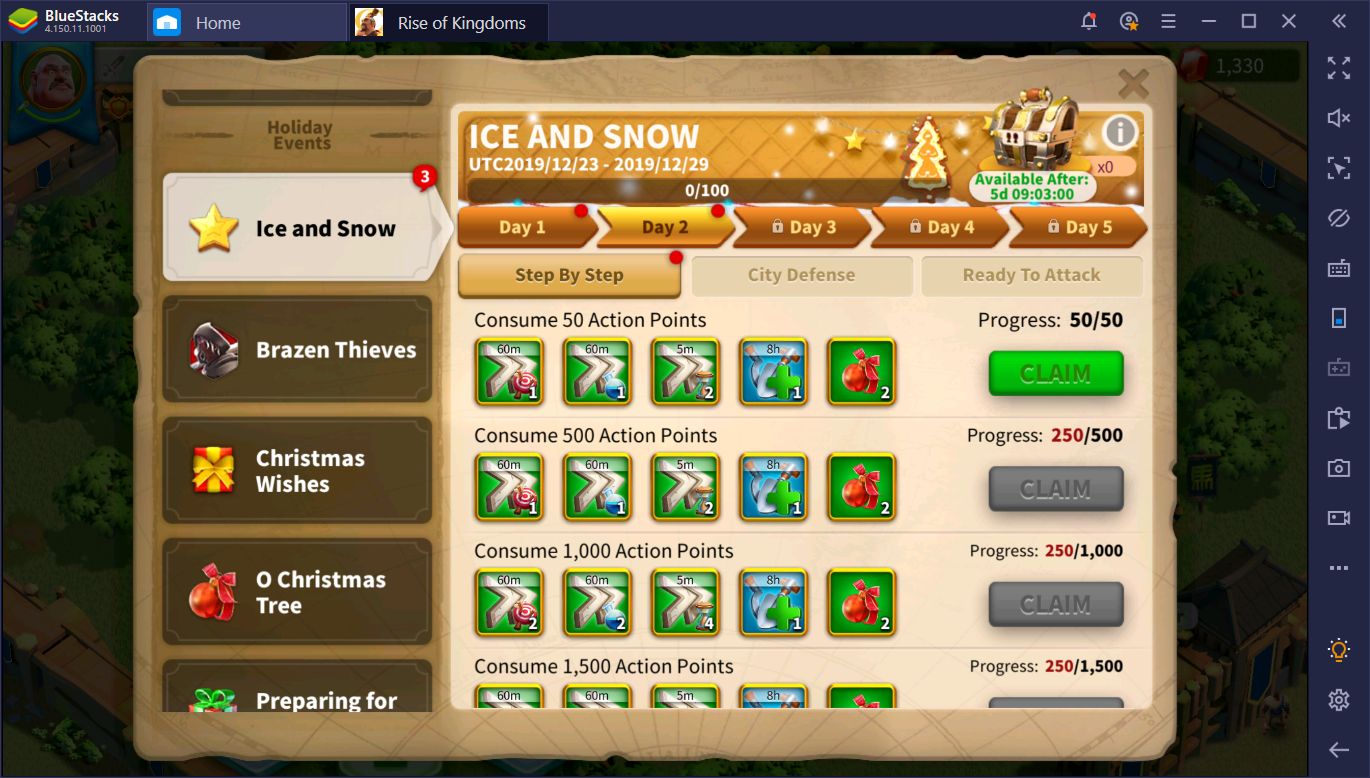 By reaching each milestone, you'll obtain the aforementioned prizes such as resource packs and accelerators, which will further help to expedite your progress in this game. As such, the prizes in this event are definitely useful for newbies, though vets will probably lean more towards the Christmas Decors as these are used for progressing in the second event, which leads us to our next point.
The "O Christmas Tree" Event
The second Christmas event in Rise of Kingdoms is also based on milestones, albeit of a different type. Instead of simply working on developing your town, this event requires a bit more effort in order to collect the materials to progress.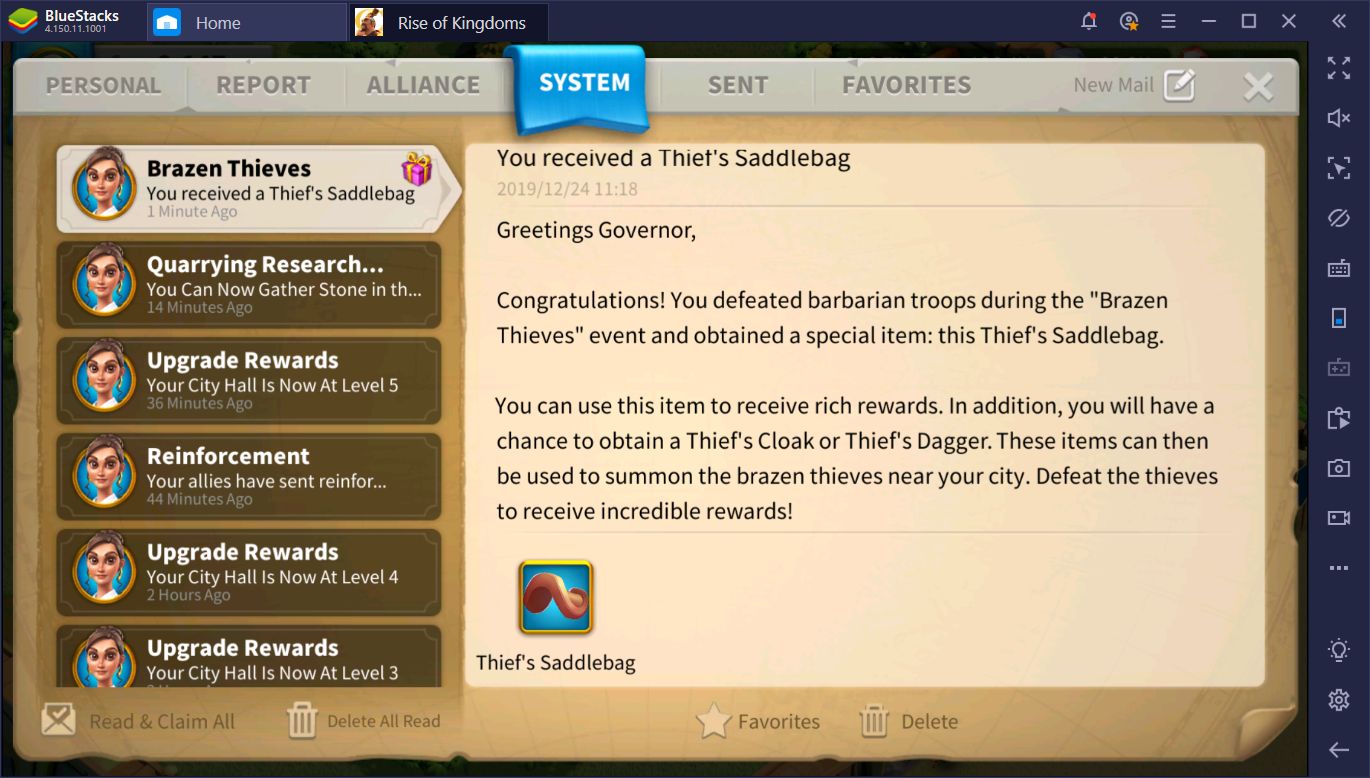 The basic idea of this event is to collect Christmas Decors to decorate a tree. These decorations can be obtained mainly from completing milestones in the first event, though they can also be obtained from the third event, as well as from any other events that are ongoing at the moment (which are unrelated to Christmas). For instance, there is currently a "Brazen Thieves" event going on alongside the holiday festivities, which rewards you with an extra pack of randomized loot upon defeating barbarians on the map. While these packs have a chance of dropping unique and powerful items, they may also contain Christmas Decors.
Each milestone in this event requires a certain number of Christmas Decors to unlock all of its rewards, starting with a base requirement of 8 decors. As you progress, the number of decors required will increase considerably, to the point where you'll need to be attacking barbarians and working on the Snow and Ice event nonstop to farm enough of these materials.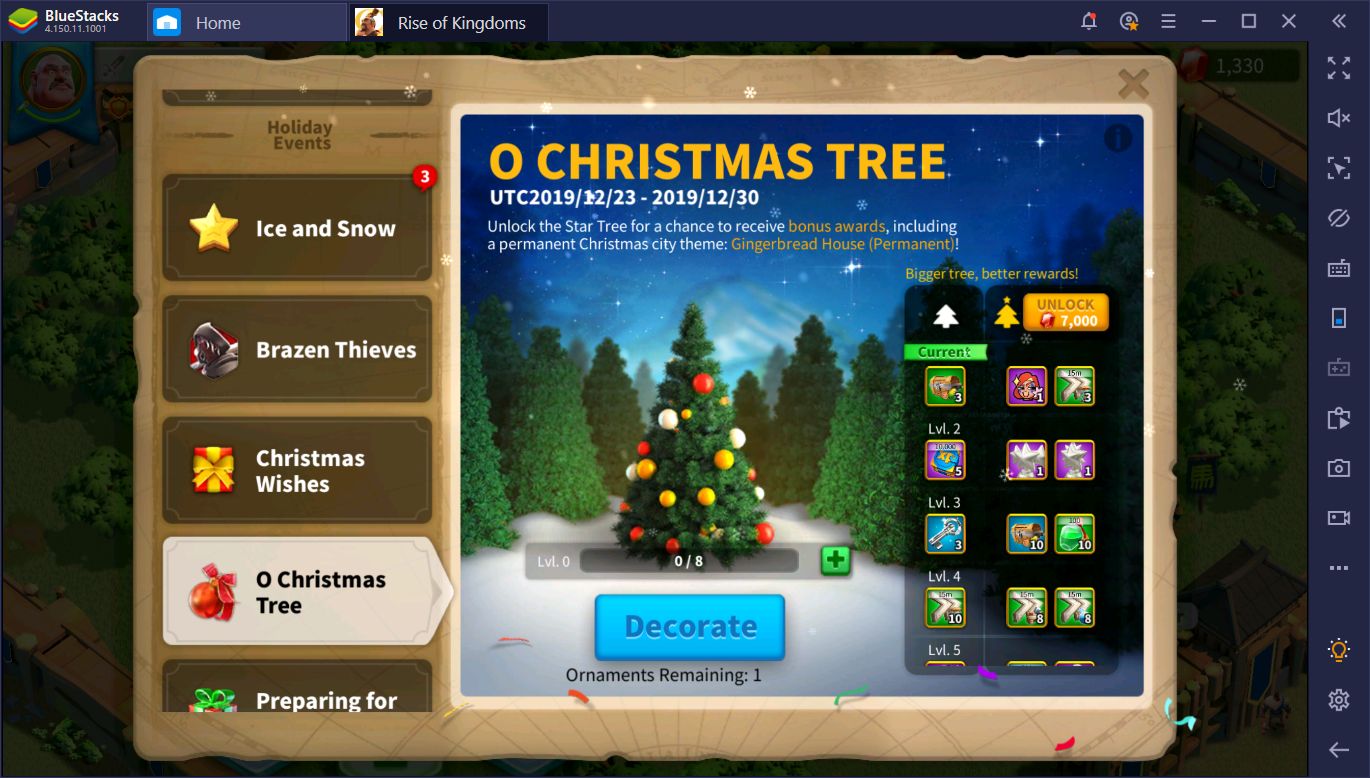 For every milestone you complete in the "O Christmas Tree" event, you'll receive prizes such as accelerators, gems, chests, keys, and resource packs, to name a few. However, the biggest prize of them all, which is unlocked in tier 17, is the permanent Gingerbread House Skin for your town. Suffice to say, this milestone will require lots of work and grinding to reach, so good luck!
The "Preparing for Christmas Eve" Event
The last of the three Christmas events in Rise of Kingdoms is more straightforward and simply rewards players for attacking and defeating barbarians on the map. Every time you eliminate a group of barbarians, you have a chance to obtain a Christmas box on top of your standard rewards. Furthermore, you can also receive these boxes randomly from collecting resources both on the world map as well as in your town. These boxes are useless for everything other than the Christmas events as they only contain 1 to 5 pieces of decor. In this sense, make sure to open them as soon as you get them.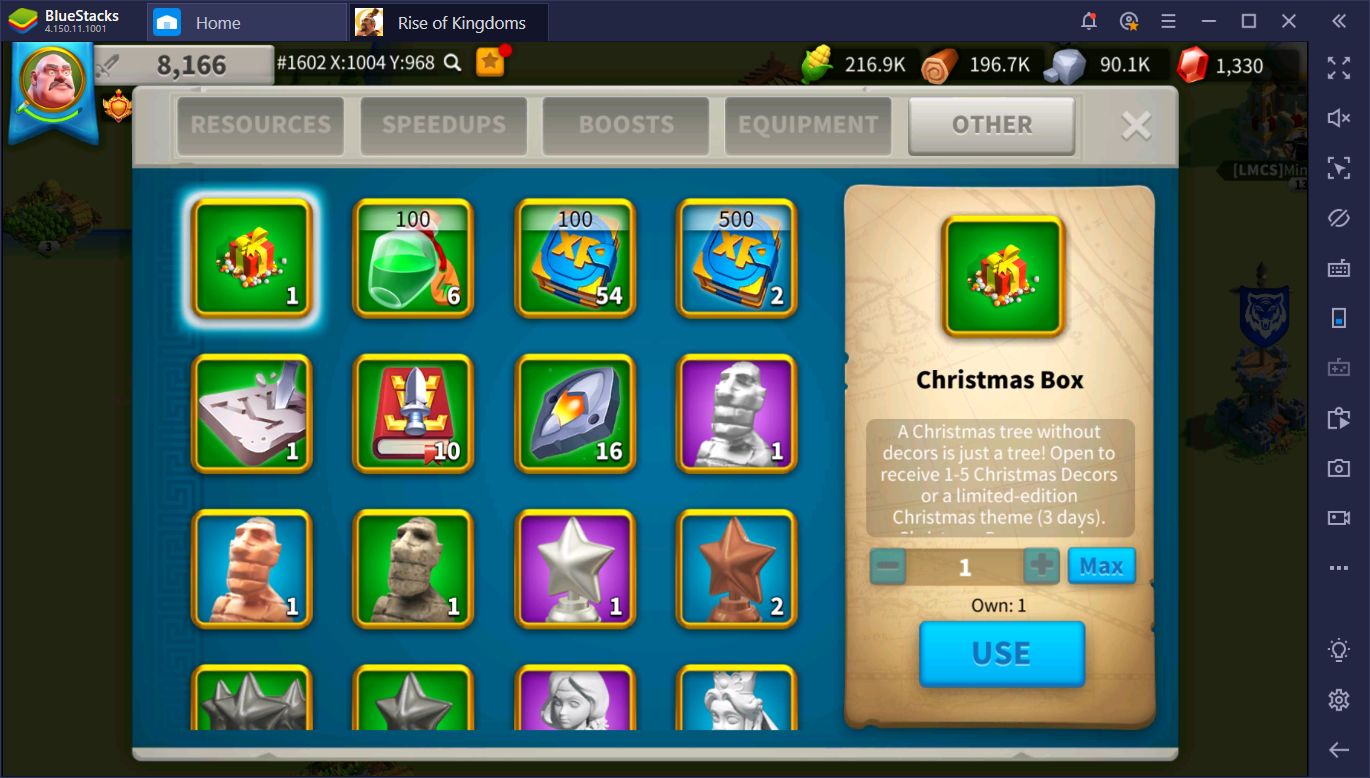 And that's all there is to the Christmas events in Rise of Kingdoms. In essence, by playing the game as you normally would, you'll make great progress in the "Snow and Ice" event. In turn, the Christmas decors you receive from both this and the third event will allow you to achieve the milestones in the "O Christmas Tree" event.
How far into these events are you? Have you already unlocked awesome prizes? Let us know your experience with the Rise of Kingdoms Christmas events in the comments below!