Game Guides
Runes of Dragon on PC: How to Choose Your Class and Level Up Quickly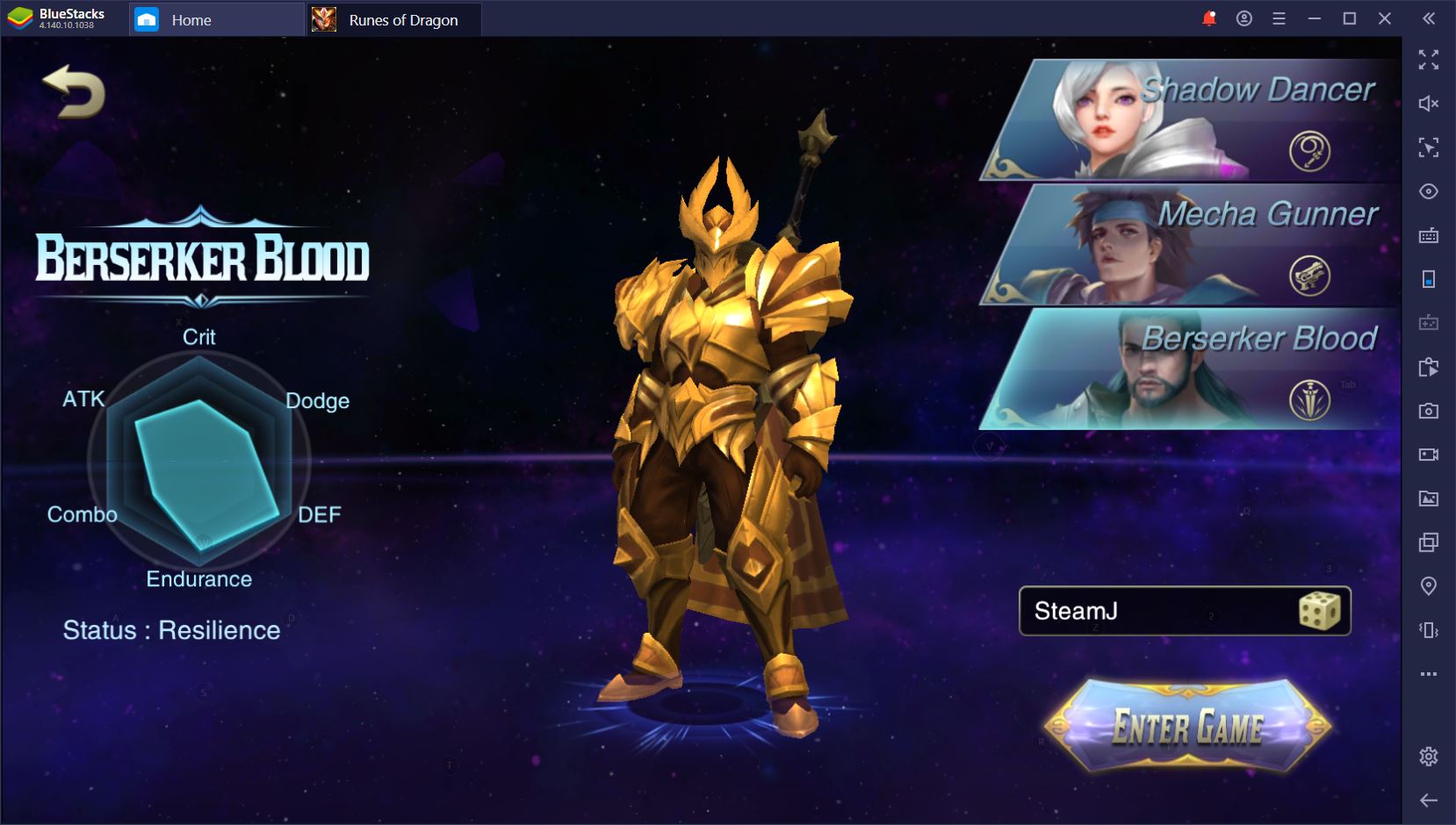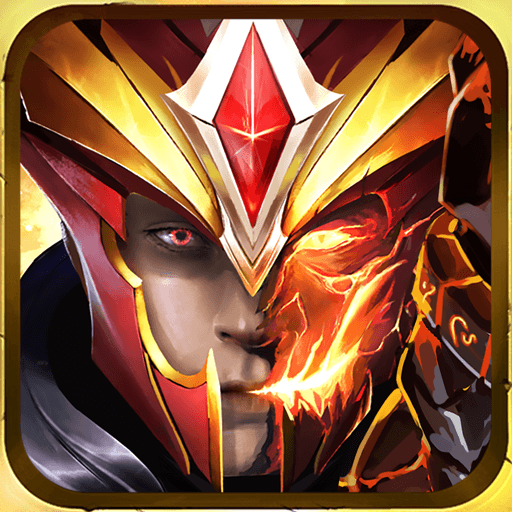 Runes of Dragon is one of the newer mobile MMOs on the App Store. Although the game does abide by a well-known RPG formula, it also brings several noteworthy contributions to this pattern of game mechanics and progression. You can read more about our first impressions in our RD review.
One of the areas that the developers of this open-world RPG innovate is the class system. Unlike the multitude of MMOs out there, each RoD class has their own, unique gameplay. In this article, we'd like to go over each of them and help you get acquainted with what it is that they excel at. Afterwards, we'll briefly go over the things you need to do in order to level up as fast as possible.
The Rogue
If you've played any RPG, there's a good chance you already know what rogues do. On your character creation screen, they are the whip-wielding Shadow Dancers. In Runes of Dragon, rogues are true to the genre's definition of this class: they can deal immense amounts of burst damage, while also being vulnerable to focused attacks. Since we're fans of damage dealers, this is one of the first classes we tried out.
Once you go beyond level 100, your Rogue will start to gain some of the abilities that set it apart from the other classes. These include:
Blink Strike, which allows you to teleport behind or next to an enemy and deal 58% more damage (at the first level).
Bolt Apparatus, which does fairly little damage, but will stun your opponent(s).
Zip Zap, which will silence your adversaries for an initial timeframe of 3 seconds.
The goal with Shadow Dancers is to get in the fight, burst your way through the encounter, and use any disables or escape mechanics at your disposal to stay alive just long enough to wreak havoc to your opponents. So far, it's been a blast. Literally.
The Driver
The runner up to our Shadow Dancer was the Mecha Gunner. We were really torn in-between the rogue and the driver class the first time around, so we thought we owe it to ourselves to also give this guy a try. In RPG terms, he's something of a hunter, only that his weapon of choice is the gun. Two of them, no less. What really caught our eye is the Cyberpunk feel that his gameplay delivers. Overall, he can output more damage than the Shadow Dancer, but there is a trade-off in survivability.
His class-specific abilities include:
Shrapnel, which does up to 200% damage, for several attacks.
Bullet Time, which increases your damage for an amount, 13% to begin with, while also slowing down your opponent.
Shadows, which increases your speed by at least 3 m/s and reduces the damage you take by 41% for 5 seconds.
If you're in a sticky situation, there's a chance you can get your Mecha Gunner out, but your odds aren't that great. More often than not, it's better to stick to your guns and keep shooting until everything is dead.
The Brawler
Although Berserker Blood has the least amount of damage from all the classes, he's also the one you're less likely to kill in a PvP match-up. Brawlers are the tanks of RoD and, even if they don't wield a shield, they're the absolute hardest to kill. Because they have such high defense and survivability, it's best to let them take incoming damage from world bosses and other strong monsters before you make your move. In guild battles, these characters are often the paragons that everyone counts on to turn the tides of the fight.
Their class-specific abilities include:
Lionheart's Roar, which stuns any enemies on top of you.
Dazzling Sweep, which does 60% of your normal attack and applies a short-duration stun in a cone in front of you.
Holy Power, which makes you invincible to all sources of damage for a limited amount of time.
If you enjoy being the tank for your party (or guild) but also dishing out loads of damage, you truly have Berserker Blood. The playstyle of this character will fit you like a glove.
How to Level Up Quickly
As with all MMORPGs, reaching max level will allow you to experience the game at its fullest. Overall, the best thing you can do to decrease the amount of time it takes to reach end-game content is to play Runes of Dragon on PC with BlueStacks. Aside from all the neat features that speed up your gameplay, your loading screens will be shorter and the game's graphics will be exceptional.
Every day you log in, there are a series of activities you can complete which will greatly contribute to your character's progression. You can find them under the daily tab on the upper right-hand side of your screen. Attaining 180 activity points every day will give you a significant boost to your experience, so do your best to reach this cap as often as possible.
If you only want to stick to the tasks that give out the most experience, you should do the Experience Dungeon, the Daily Quests, the Side Quests, the remainder of the Dungeons, and the Escort missions. We've been playing for less than a day and we're already level 82.
Level Up with BlueStacks
Aside from all the tips we've mentioned above, keeping to the main quest line will guarantee that your character is getting the highest amount of experience for your level. Completing chapters of the main story will also unlock new aspects of the game, thereby giving you more opportunities to progress. So far, these are the main classes in Runes of Dragon, as well as the fastest way to level them up.
In our experience, playing with a class you enjoy is often the best way to ensure that you level up quickly. After all, time flies by when you're having fun. If you're also playing Runes of Dragon on PC, don't hesitate to let us know which is your favorite class and why in the comments section below. Now, if you'll excuse us, we have some bosses to shoot and loot.