Game Guides
Saint Seiya: Legend of Justice on PC - How to Optimize Your Gameplay Experience with BlueStacks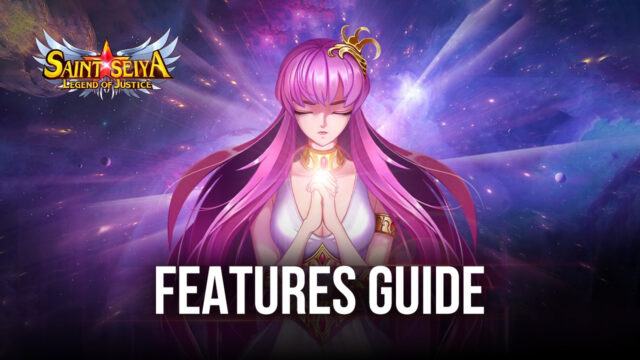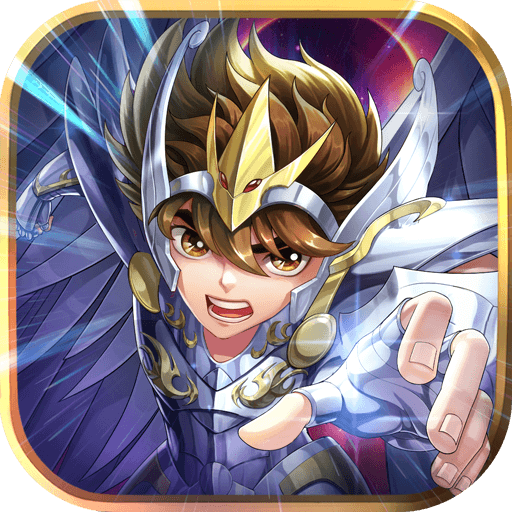 Despite being designed and developed to be played on mobile devices, you can get the best experience with any mobile game by playing them on PC with BlueStacks. Saint Seiya: Legend of Justice is no exception as, by playing it on your computer, you can not only get the best graphics and performance, but also gain access to a variety of tools that will help to enhance your gameplay and improve your success.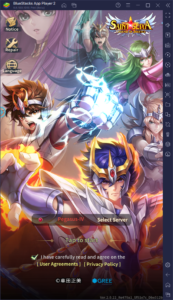 From vastly improving your rerolling, to letting you navigate menus and control the action with your mouse and keyboard, or even enhancing your automation via a few well-crafted macros, BlueStacks gives you all the tools you'll ever need to succeed in the newest gacha idle RPG based on the Saint Seiya series. And in this article, we're going to explain exactly how to set up your BlueStacks in order to optimize your experience with Saint Seiya: Legend of Justice.
Optimizing Your Visuals and Performance
Despite being an idle RPG, Saint Seiya: Legend of Justice actually looks spectacular, with detailed 3D models of every single knight, as well as correspondingly spectacular 2D portraits and UI elements. And when it comes to the combat, all the fights are chock full of awesome lighting and particle effects, with smooth and punchy animations as your characters burn their Cosmo to unleash their most powerful techniques.
However, even though the game has fantastic visual design, it would be squandered if your phone isn't good enough and you can only play it with the lowest graphics. Luckily, with BlueStacks, you can crank your graphics as high as they will go, and get the best visuals without having to sacrifice on performance, and without any of the issues that come from playing on your mobile device, such as overheating, battery drainage, and so on.
To guarantee that you're getting the best graphics and performance with your game, however, we'll need to do a few simple adjustments both to your emulator, as well as in-game: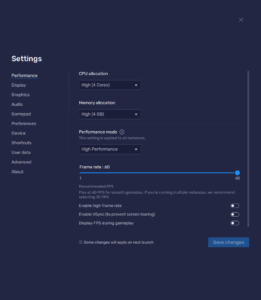 Go to BlueStacks settings menu by clicking on the hamburger icon on the top right.

In the "Performance" section, check that your emulator has 4 GB of RAM, 4 CPU cores, and that your "Performance mode" is set to "High performance". Also, set the FPS slider to at least 60 FPS, and finish by clicking on "Save changes".

Launch Saint Seiya: Legend of Justice, and go to the in-game settings by clicking on your avatar on the top left.

Check that your "Game Quality" is set to "High", and that your "High Frame Rate" setting is enabled.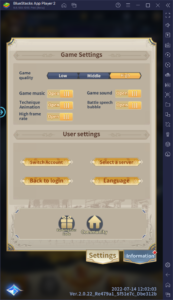 With these simple yet crucial adjustments, you can get the very best graphics and performance, as you enjoy the game on your large PC monitor.
Simplify Rerolling with the Instance Manager
Rerolling is an integral part of most gacha RPGs, and Saint Seiya: Legend of Justice is no exception to this, particularly since the best way to get a head start in this game is by rerolling to unlock the best characters in the game from very early on. In this sense, you can breeze through the story missions without worrying too much about running into difficult walls in the first few chapters.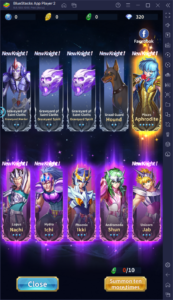 The exact method for rerolling varies from game to game, and we've already covered how to reroll in Saint Seiya: Legend of Justice in its own separate article. However, on this occasion, we want to explain how BlueStacks can help significantly expedite the rerolling process. Specifically, by using the Instance Manager feature, you can reroll on multiple instances at the same time, in order to pull on several accounts simultaneously. In this sense, while the odds of getting good characters are still very low, the fact that you'll be making multiple pulls will greatly expedite the entire process.
To open the Instance Manager, you can simply click on its button on the rightmost BlueStacks panel at any moment, or alternatively press Ctrl + Shift + 8. On this new panel, you'll see a list of instances, and can choose to either edit, stop, or run them. Additionally, by clicking on the "+ Instance" button on the bottom left, you can follow the instructions to create as many instances as you want, keeping in mind that the more of these you run simultaneously, the more CPU and RAM you'll need.
By creating as many instances as your PC can handle, and following the steps in our PC setup guide for Saint Seiya: Legend of Justice, you can install the game on each of these instances, which in turn will let you access the game on different accounts simultaneously. Furthermore, by following the steps in our Legend of Justice reroll guide, you can reroll on all your accounts at the same time, which will give you many more summoning attempts per cycle. Remember that all it takes to get a good start is to unlock at least one or two good characters on any account—anything beyond that is a luxury.
And once you've managed to pull good characters on any of your accounts, simply close all the other instances, and link the lucky account to your Google Play in order to safeguard your progress.
Automate Many Actions With the Macro Recorder
Last but not least, while Legend of Justice has a lot of automation in place to simplify some of the grind, we can take this even further with the Macro Recorder, which you access by pressing Ctrl + Shift + 7. For instance, while the combat system lets you automate your skill usage, you'll still have to come back to click on the "Combat" button to progress to the next stage. However, with a good macro, you can automate this button press every few seconds, and automatically blaze through the story with the press of a button.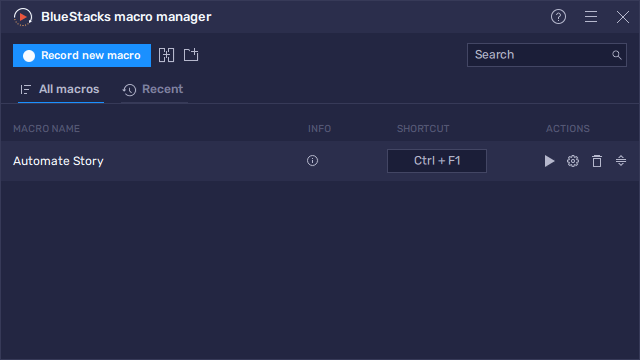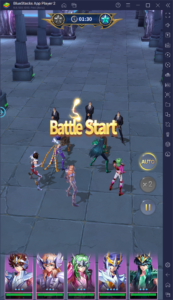 The sky's the limit for what you can achieve with our BlueStacks macros—automating your story progress is just the beginning. Feel free to let us know in the comments other ways in which you're automating your game in Legend of Justice.
BlueStacks gives you all the tools you'll ever need for enjoying your favorite mobile games on PC. Let us know if you also have any questions or thoughts in the comments below.