Game Guides
Establishing A Sea Fortress On BlueStacks: The Setup Guide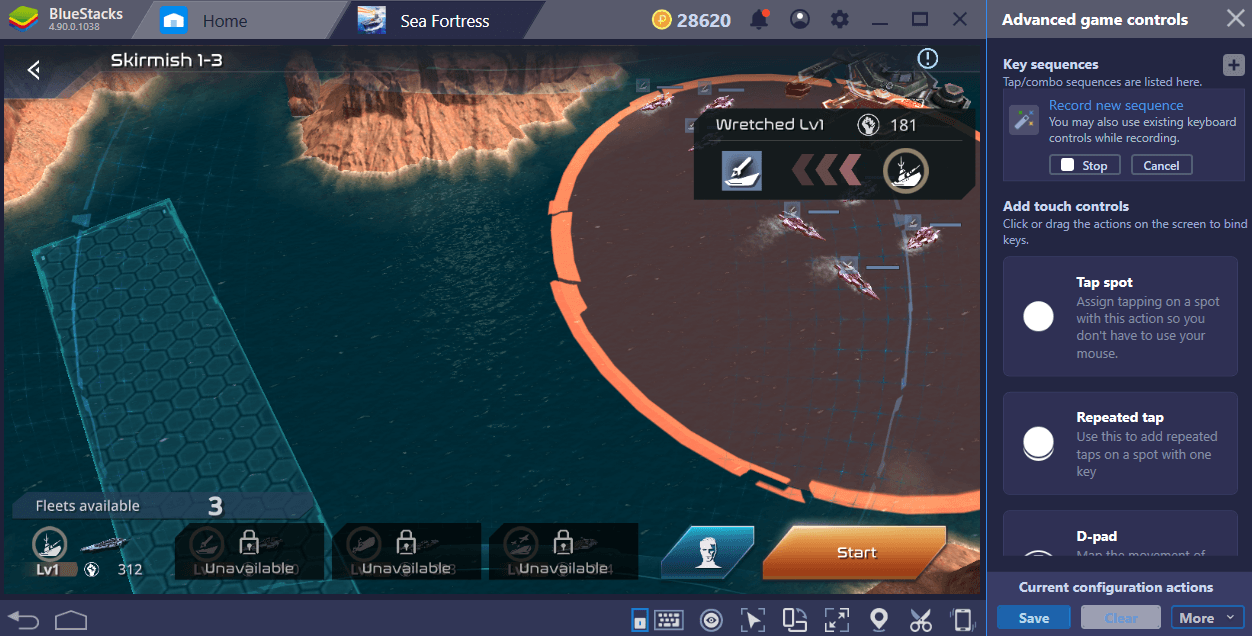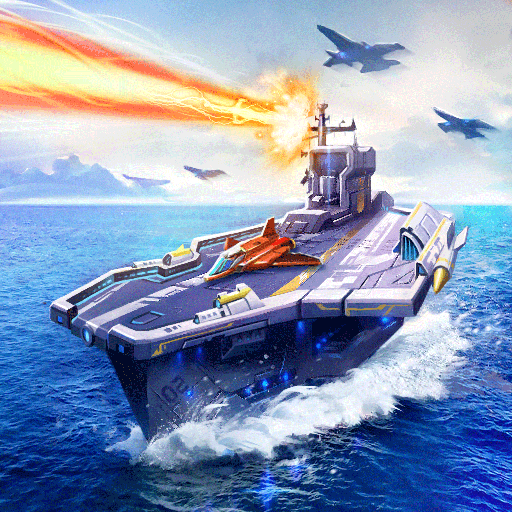 IGG released Sea Fortress only a couple of days ago, and we have a new conquest game to play. But this time, we are not at medieval times: Instead of dragons and archers, we have robot ships and aliens. The world is invaded by Aliens, and the last remnants of humanity are living on the sea now. We must build fortresses, construct ships, and take our world back – as always, our most useful weapon will be BlueStacks and its unique features. Let's see how we can build the mightiest sea fortress on BlueStacks and give those aliens a proper welcome.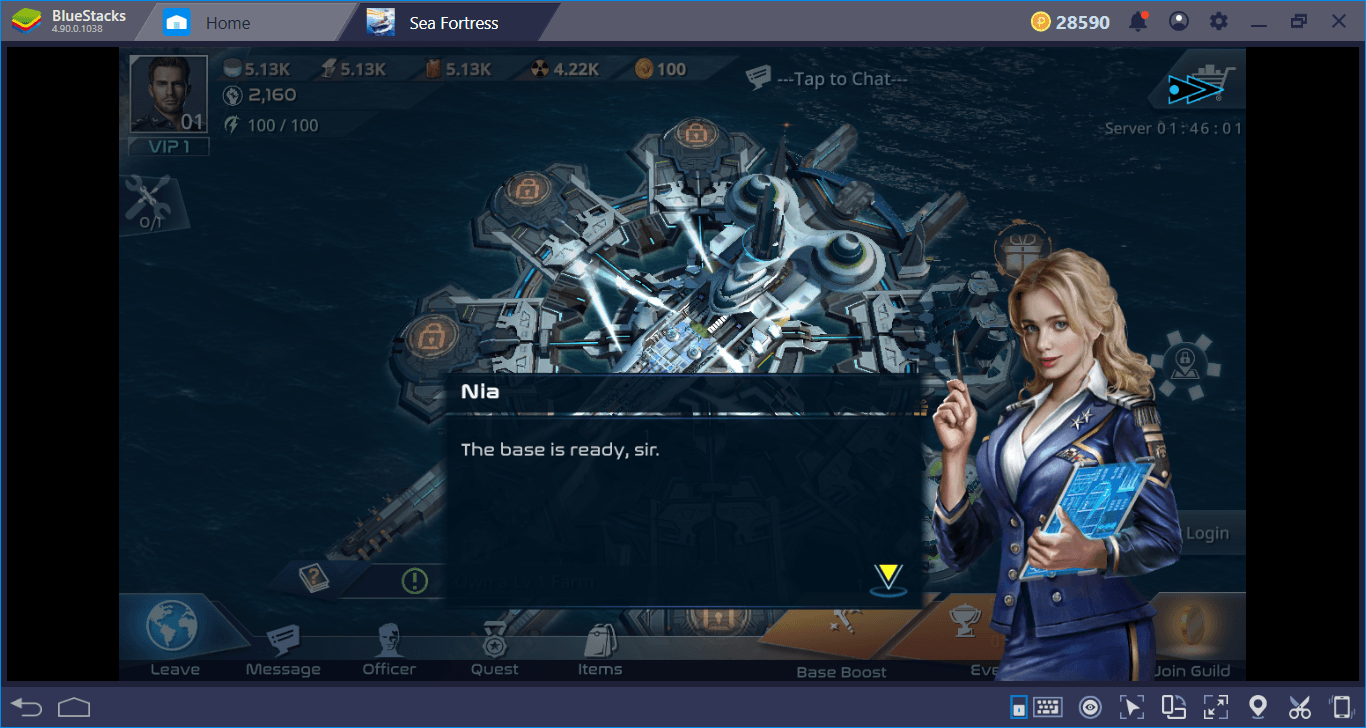 Installation Of Sea Fortress
The installation file of Sea Fortress is waiting for us in the BlueStacks App Center. Start by searching the name of the game, and click on "install" once you found it. The game is nearly 650 MB big, so this will take only a couple of minutes. BlueStacks will automatically download the game and install it. And once Sea Fortress is ready to play, you will get a notification. This means we are ready to start fighting back: Click on the game icon to launch it, and start the construction of your base as we explained in our Sea Fortress review.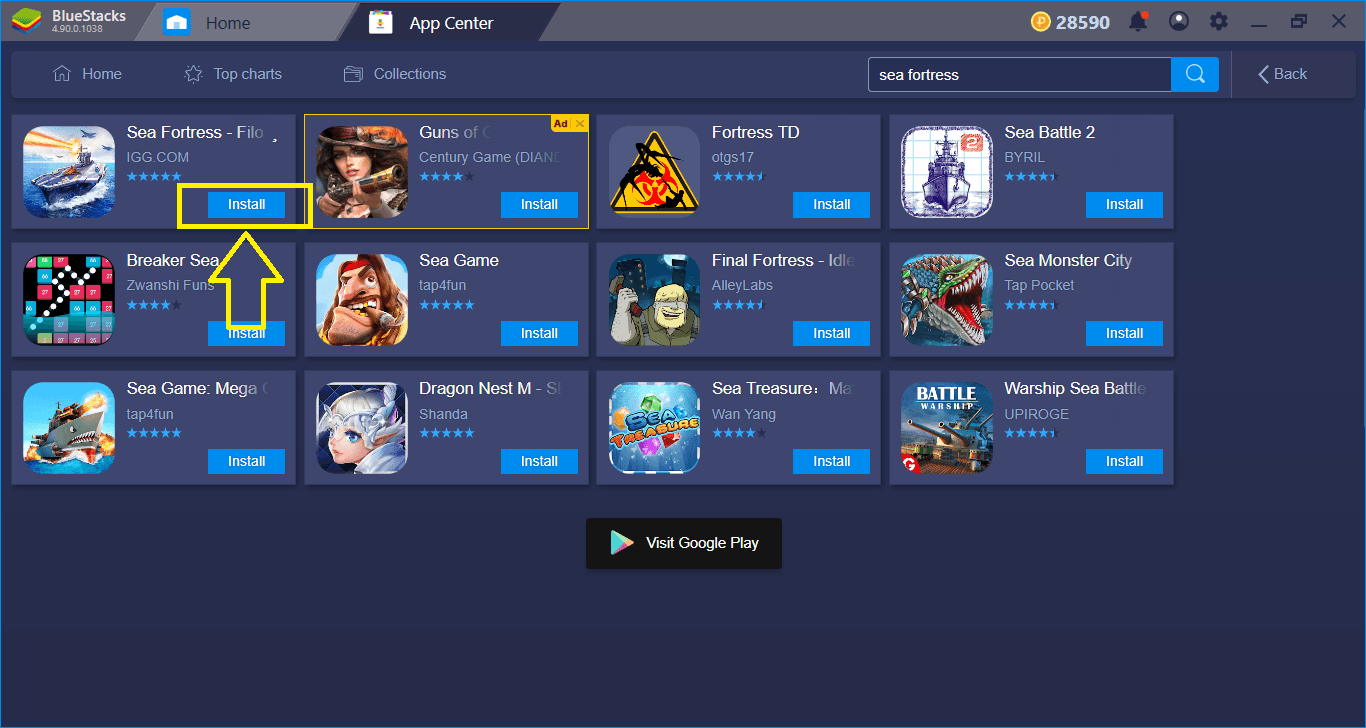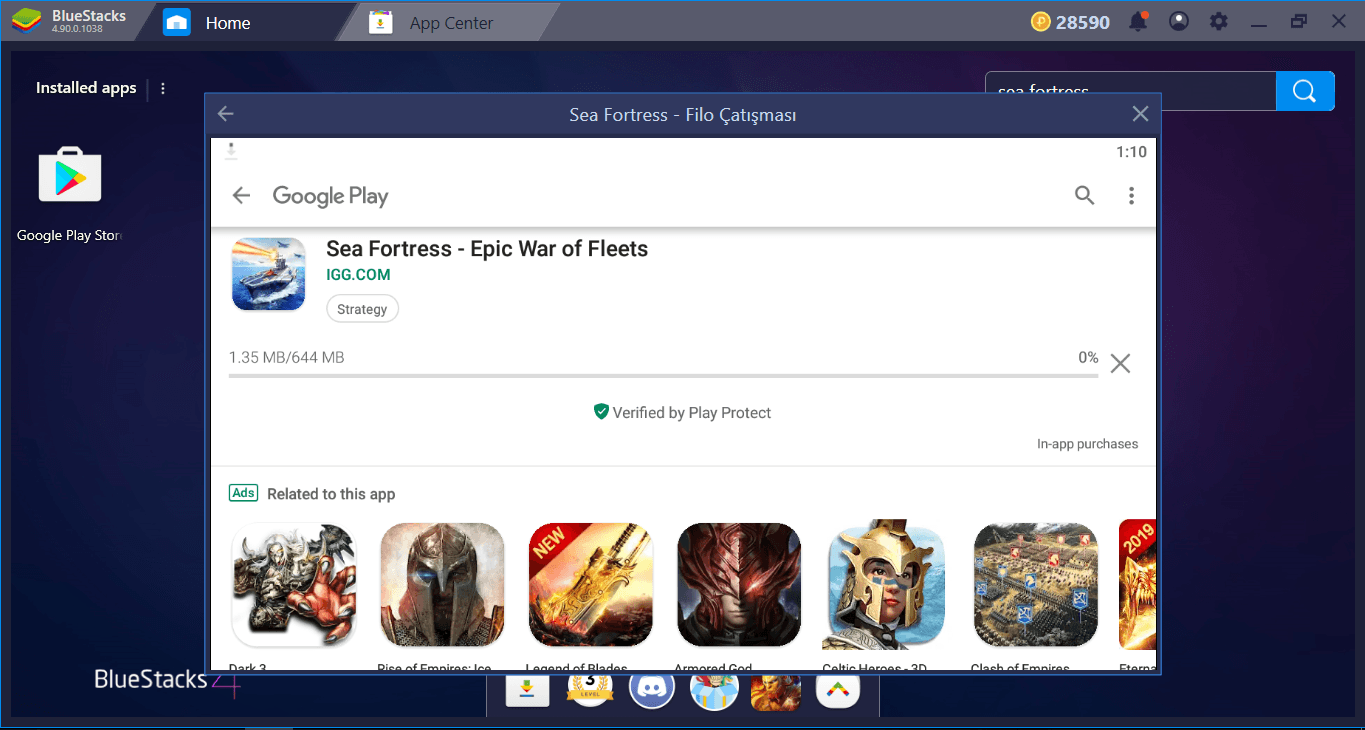 Sea Fortress is a newly launched game, so you will probably download an additional update file too. Don't worry, BlueStacks will handle all of these.
Controls & Tap Spots
Conquest games do not need keyboard keys – your mouse is the only control tool you need. By clicking the buttons on the screen, you can activate every feature easily. In fact, using a mouse is nearly mandatory: The battle screen, for example, accepts "clicks" only, not key presses. And that's why BlueStacks does not include any keyboard keys in its default control scheme: There is no need. However, it is still possible to create a personal control scheme by using tap spots and assigning keys to them. Launch our Advanced Keymap Tool by clicking the tiny keyboard icon at the bottom, drag & drop tap spots on top of the menu buttons, and assign keys. To open a specific menu or screen, you can also press these keys if you want. Here is how it looks: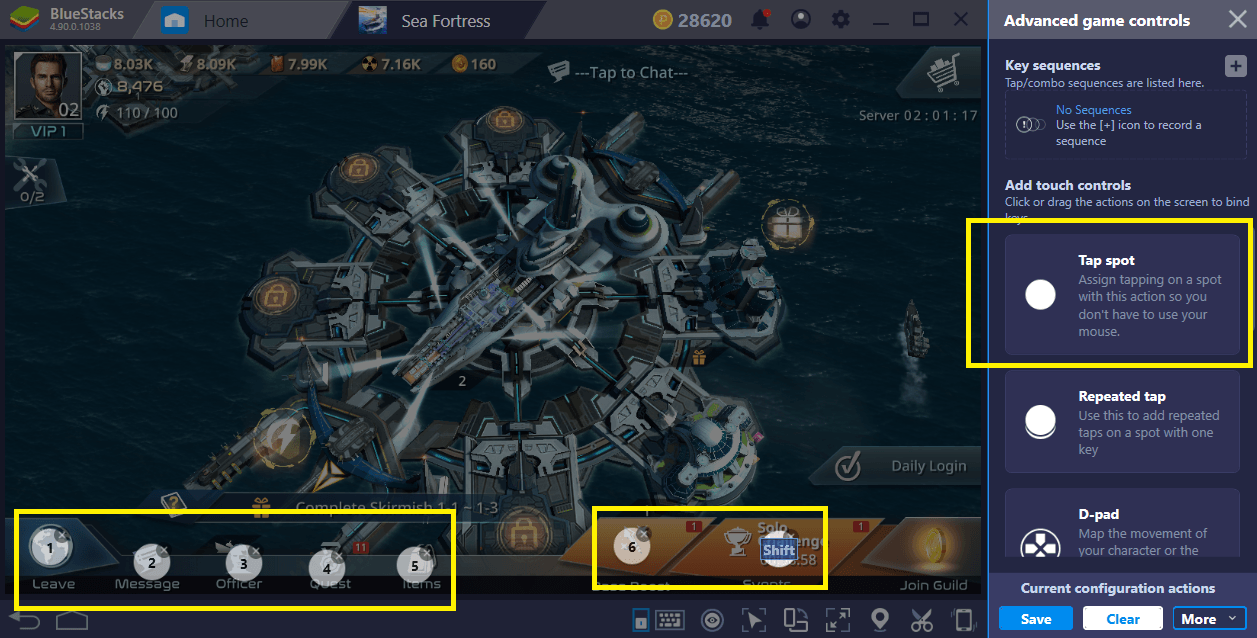 Using Combo Key To Automatize Battles And Monster Hunts
Well, Sea Fortress calls them "cyber hunts" instead of monster hunt, but it is still the same thing. By creating and recording combos, you can automatize a lot of features in the game, and the best examples will be skirmish battles & cyber hunts. We will explain the battle system of Sea Fortress in a separate article, but for now, let's say that you can repeat every skirmish battle multiple times and by doing exactly the same things. Instead of clicking dozens of times to do the same things, you can create a Combo Key and repeat the same battle as many times as you want by pressing a single button. You will still get rewards of course – in fact, this will be a very efficient method of leveling your commander.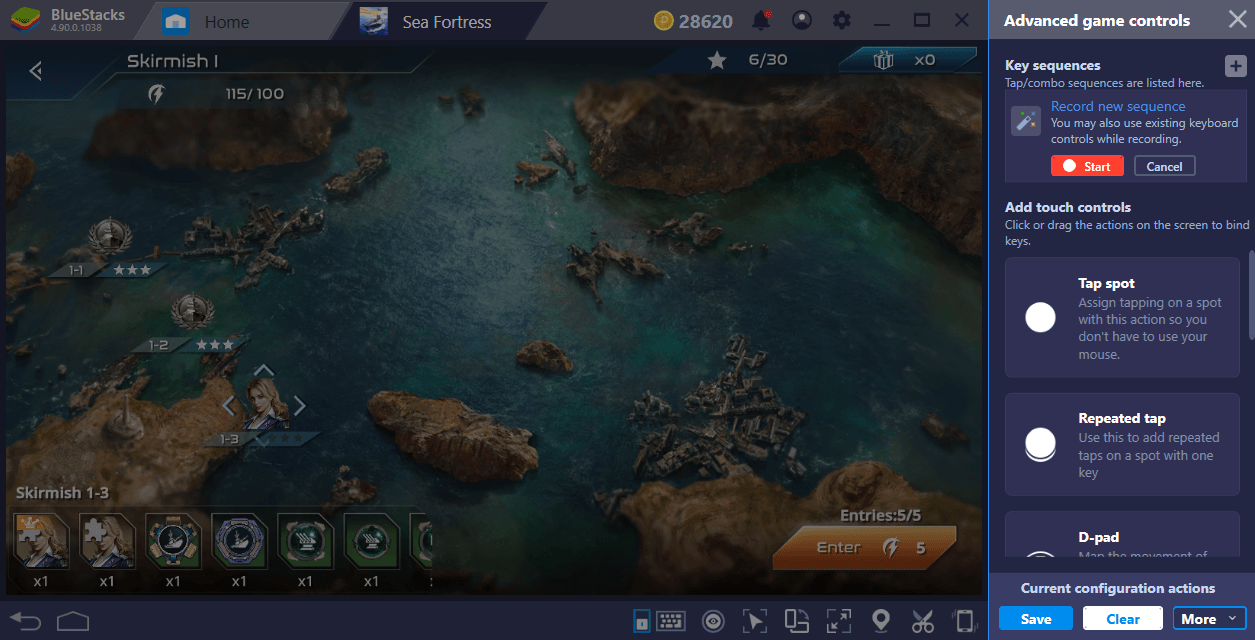 The skirmish battles screen. Start the recording from here, right before clicking the "enter" button.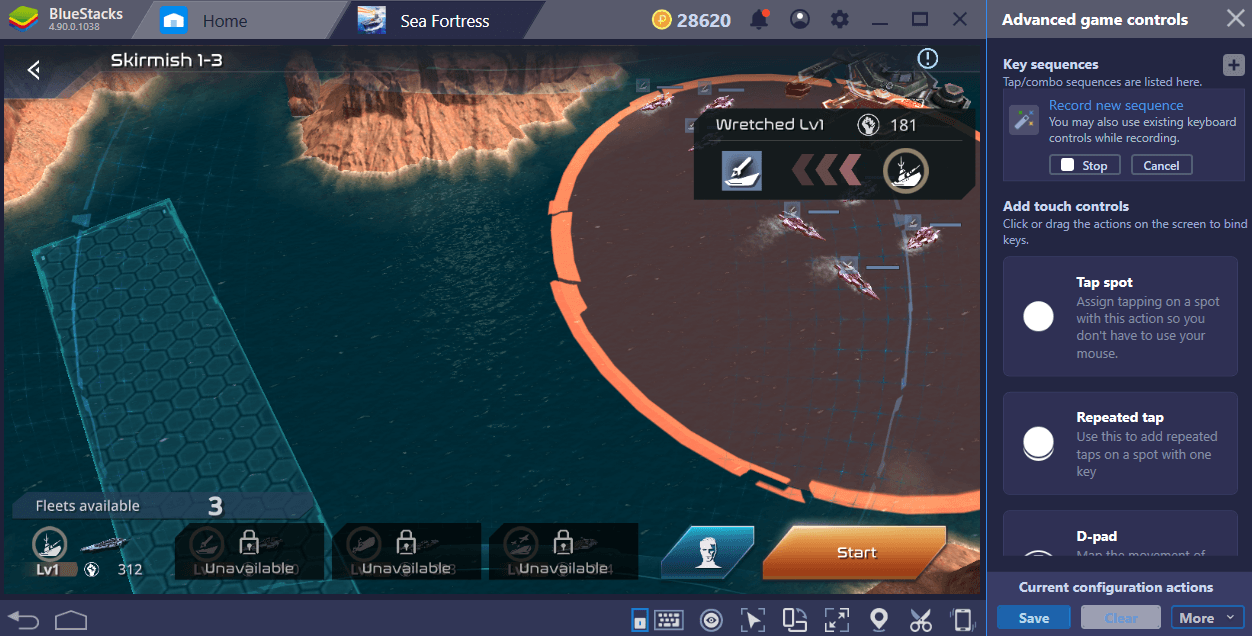 Place your units, start the battle, and eliminate most of the enemy ships by using your action skill.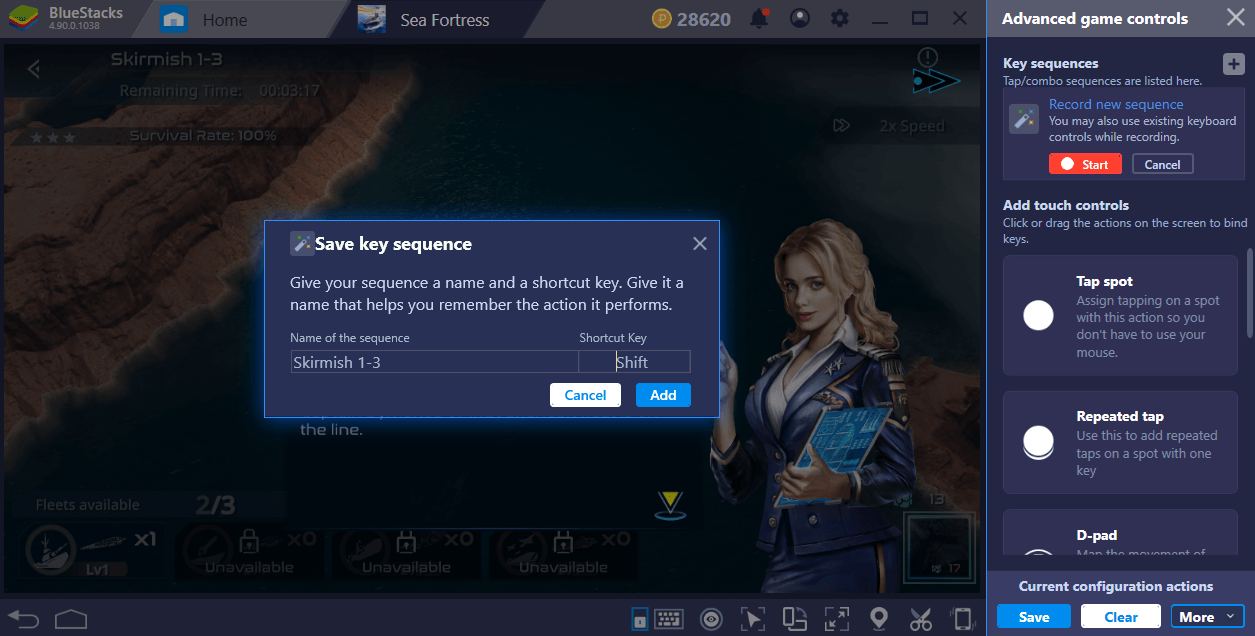 End the recording after you win the fight and assign a key. In the future, you can repeat this same mission multiple times with a single keypress and keep collecting the rewards.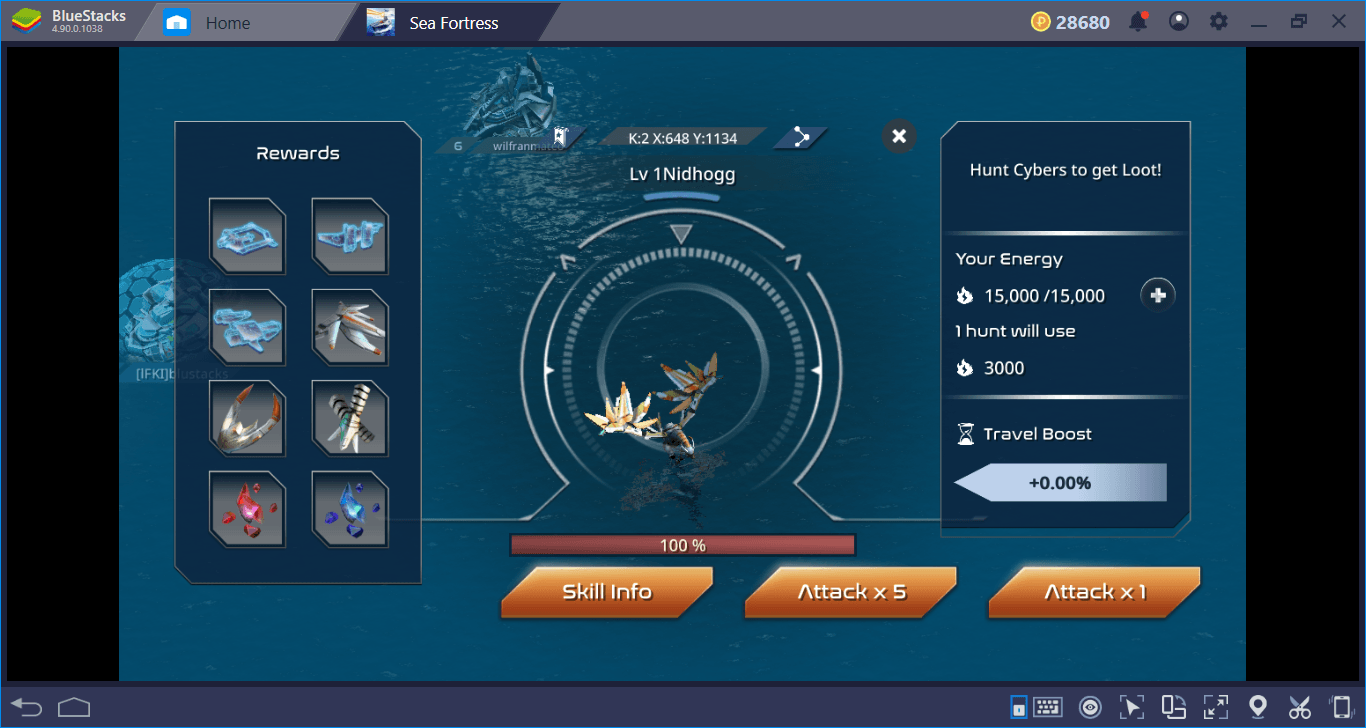 The same thing goes for the "Cyber Hunt" feature too. You can attack every "monster" on the world map 5 times, but you must make more than a dozen clicks each and every time. Instead, complete the Cyber Hunt feature once, record it, and let BlueStacks complete the next 4 fights for you.
Well, you are now ready to establish your base and start fighting back, commander: BlueStacks offers all the tools you need. But this will be a tough battle, so you should read our other Sea Fortress guides too. Especially check out the battle system guide – there are lots of tips and tricks you need to learn to defeat the aliens. We will be fighting with you on BlueStacks: If you see us, say hello!