Game Guides
Cultivate Your Hero — How to Play Soul Crush: Kongfu World with BlueStacks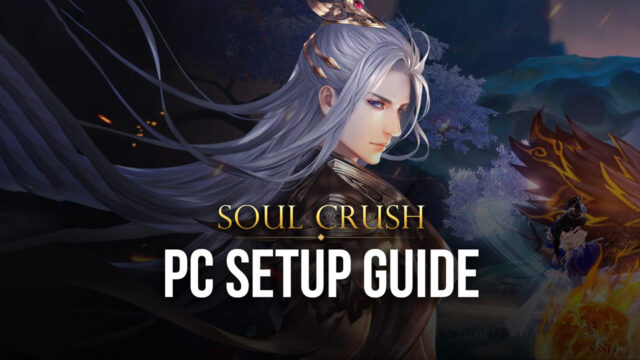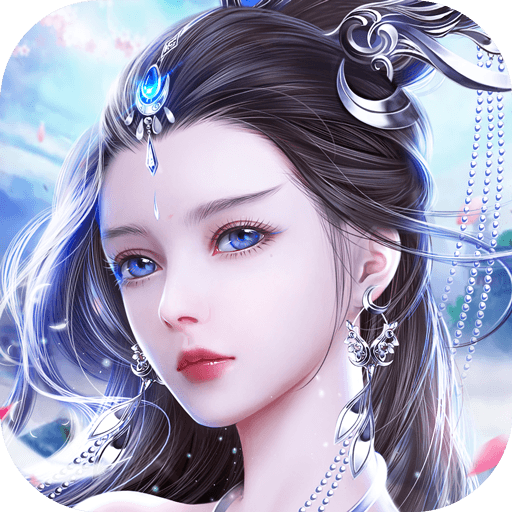 Soul Crush: Kong Fu World is a content-rich RPG by Rainbow Horse. Create your own character and venture throughout a large, beautiful, Asia-themed map either with your mount or with your wings. Aside from exploring the open world, you can fight the game's many waves of enemies and bosses and harvest resources when you defeat them. Use the resources that you win to improve your own character and keep grinding until you become the strongest warrior in the world!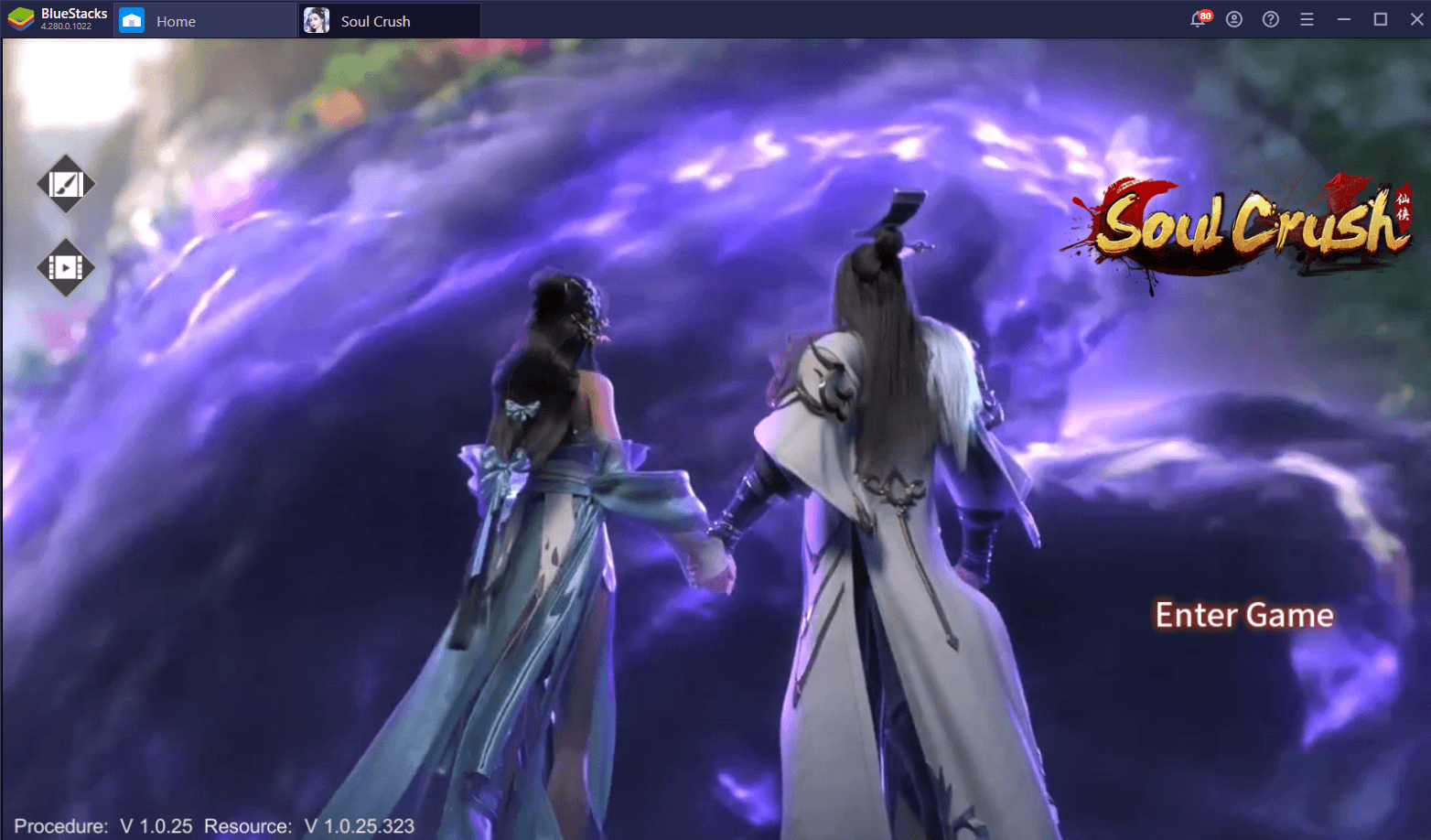 Enter the world of Soul Crush: Kong Fu World now by installing it on your PC or Mac with BlueStacks. By playing the game on BlueStacks, you not only gain the ability to play the game at the comfort of your own computer but you also gain access to awesome features that can greatly help you in your adventure.
How to Install Soul Crush: Kong Fu World
Download and install BlueStacks

on your PC.

Complete Google Sign-in to access the Play Store, or do it later.

Look for

Soul Crush: Kong Fu World

in the search bar at the top-right corner.

Click to install

Soul Crush: Kong Fu World

from the search results.

Complete Google Sign-in (if you skipped step 2) to install

Soul Crush: Kong Fu World

Click the

Soul Crush: Kong Fu World

icon on the home screen to start playing.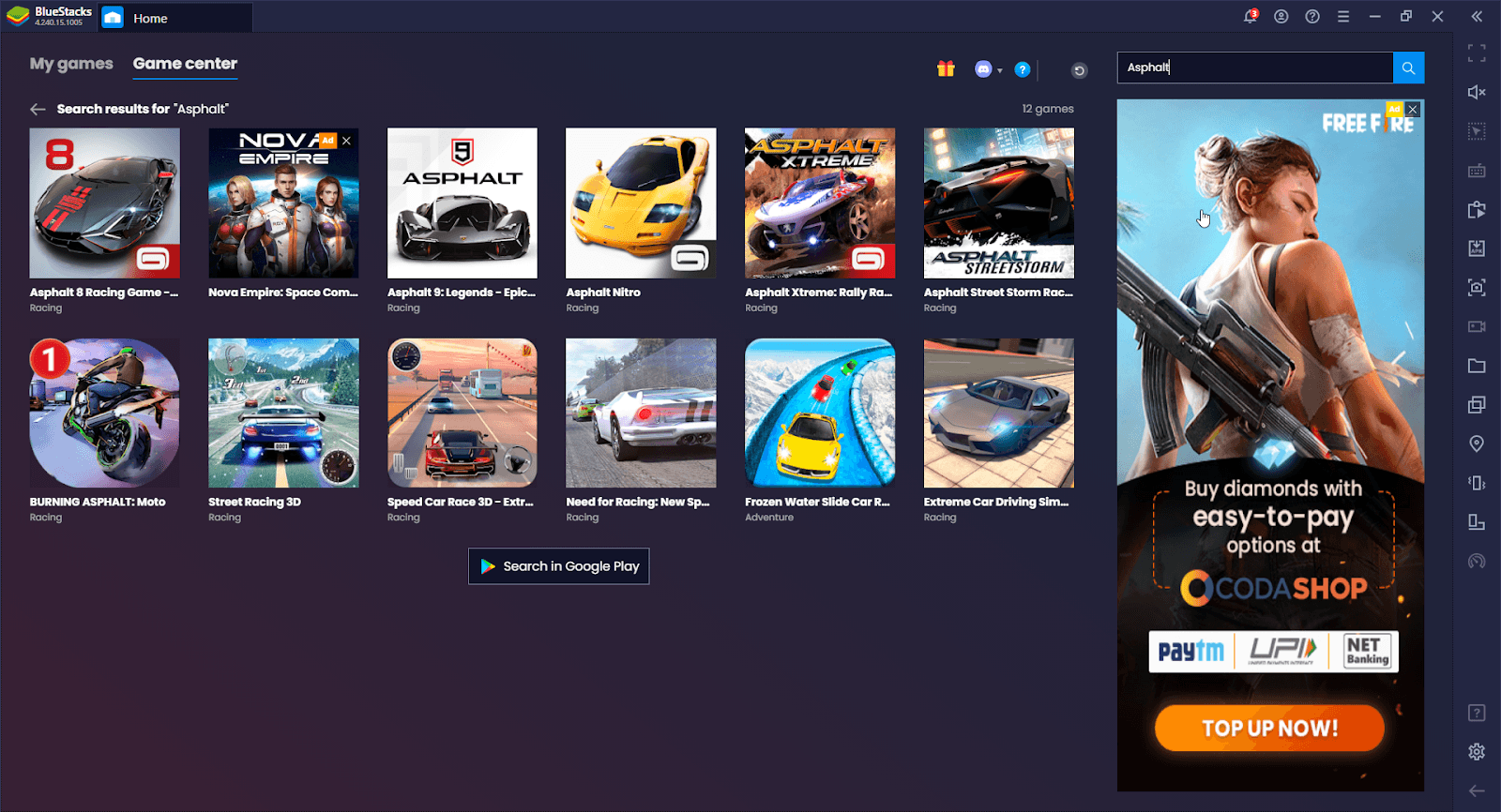 Grind Endlessly with Quests
There are a large number of quests that you can do in Soul Crush: Kong Fu World. More specifically, there are several types of quests that you will encounter throughout your entire adventure.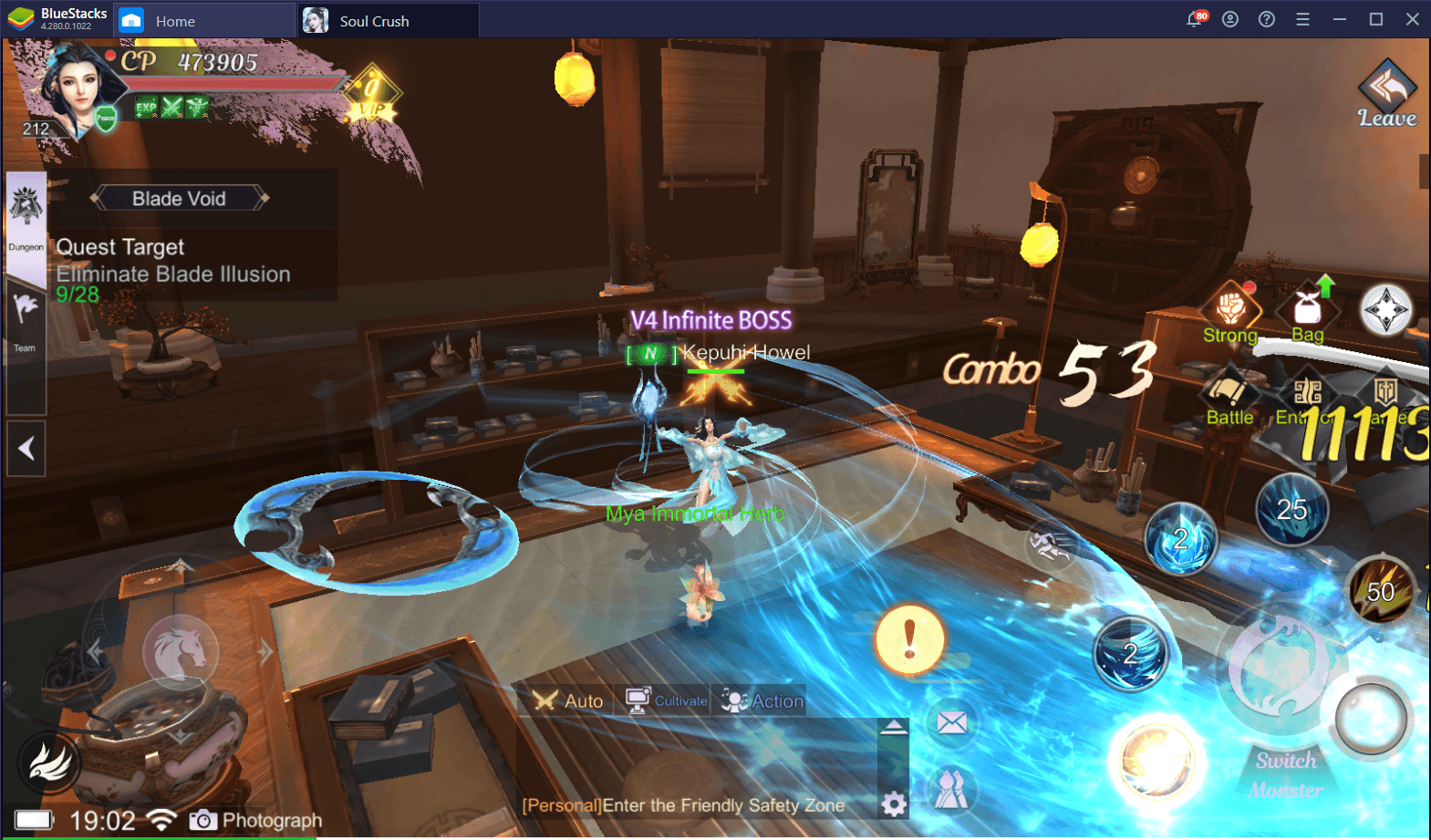 Main quests –

are the main ways of progressing the game's story and completing them rewards you with plenty of EXP.

Side quests –

often involve doing minor tasks in the game. Completing side quests rewards you with useful items like B.D Ingots, which you can use to buy other in-game items.

Loop quests –

are quests that can be repeated for constant EXP and rewards.

Daily quests –

these are quests can refresh every day and must be completed within the day

Trans quests –

transformation quests are ones that you must accomplish in order to transform your character (transcend them to a higher tier).
A very convenient feature of the game is the ability to play the game without ever having to control anything – this is famously known as idling. With the game's auto-battle feature, the game can automatically do quests for you and at the same time farm EXP and other resources.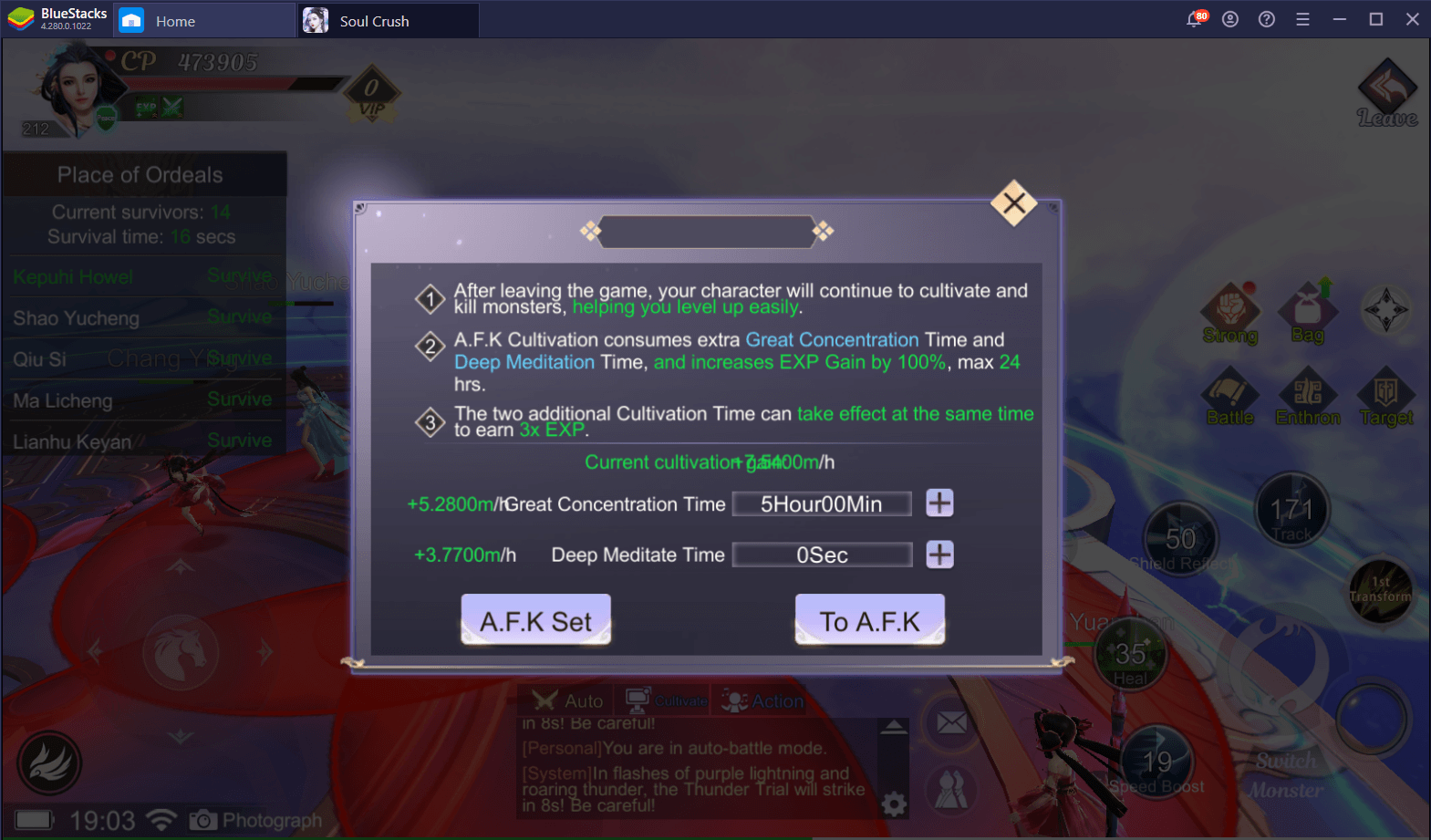 You can even idle the game while you are offline and you can utilize the game's A.F.K Cultivation features to increase your EXP yields while offline. There are two items in the game called Great Concentration Time Elixir and Deep Meditation Elixir which both multiply EXP yields by 100%. The main difference between the two is that the former lasts five hours while the latter lasts one hour.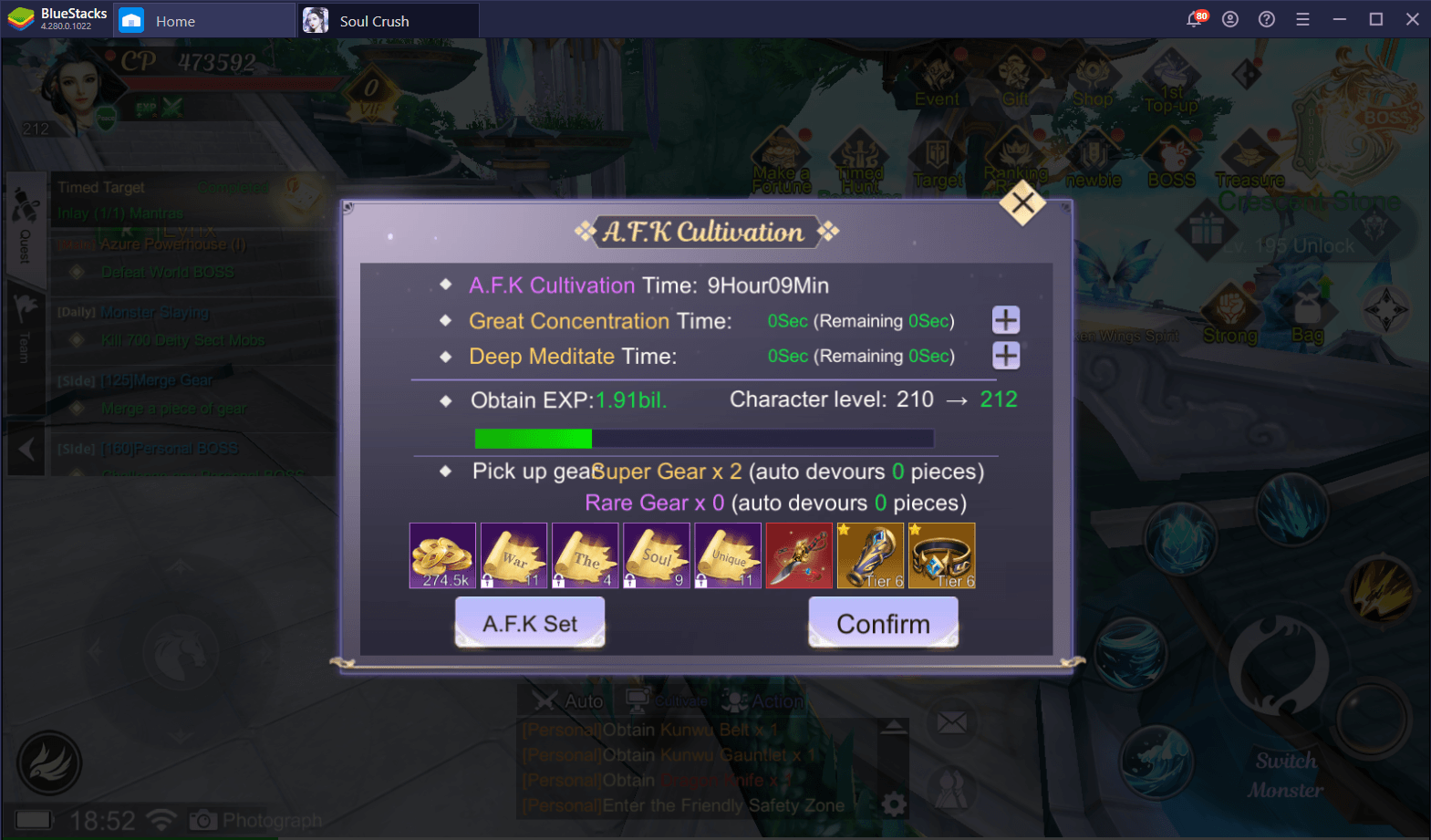 If you want to know more about farming resources in the game, you can read this guide here.
Unlock and Upgrade Gear
As you keep playing the game, you unlock better gear. Gear is very crucial in upgrading your character as it adds bonuses to their stats like ATK, HP, and DEF.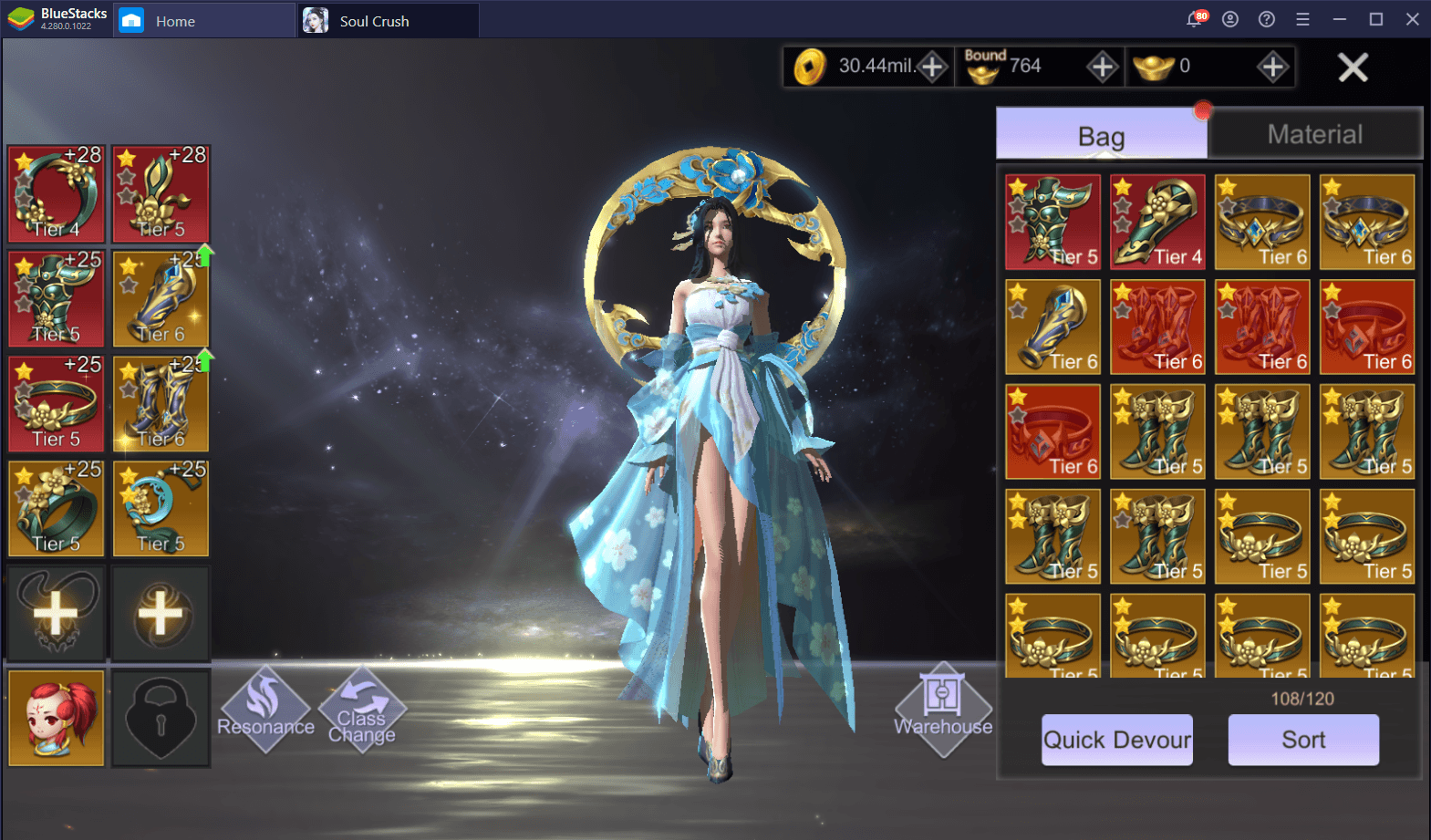 You can acquire new gear when enemies drop some while you are idling. Additionally, you can obtain stronger gear by completing certain dungeons as well as defeating bosses.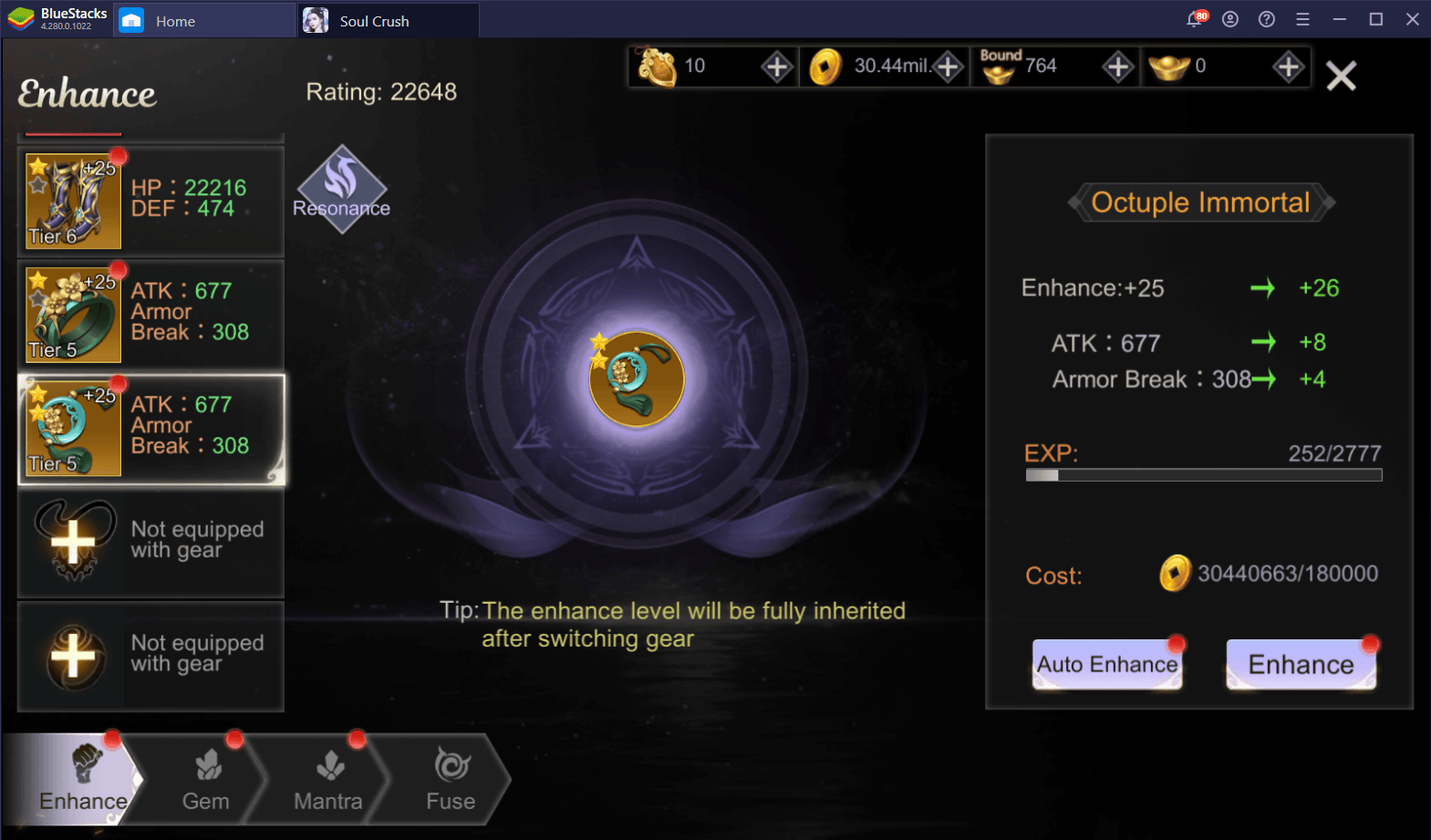 Gear can be upgraded individually by spending Copper. Keep in mind that the more that you upgrade a gear item, the more expensive the next upgrade becomes.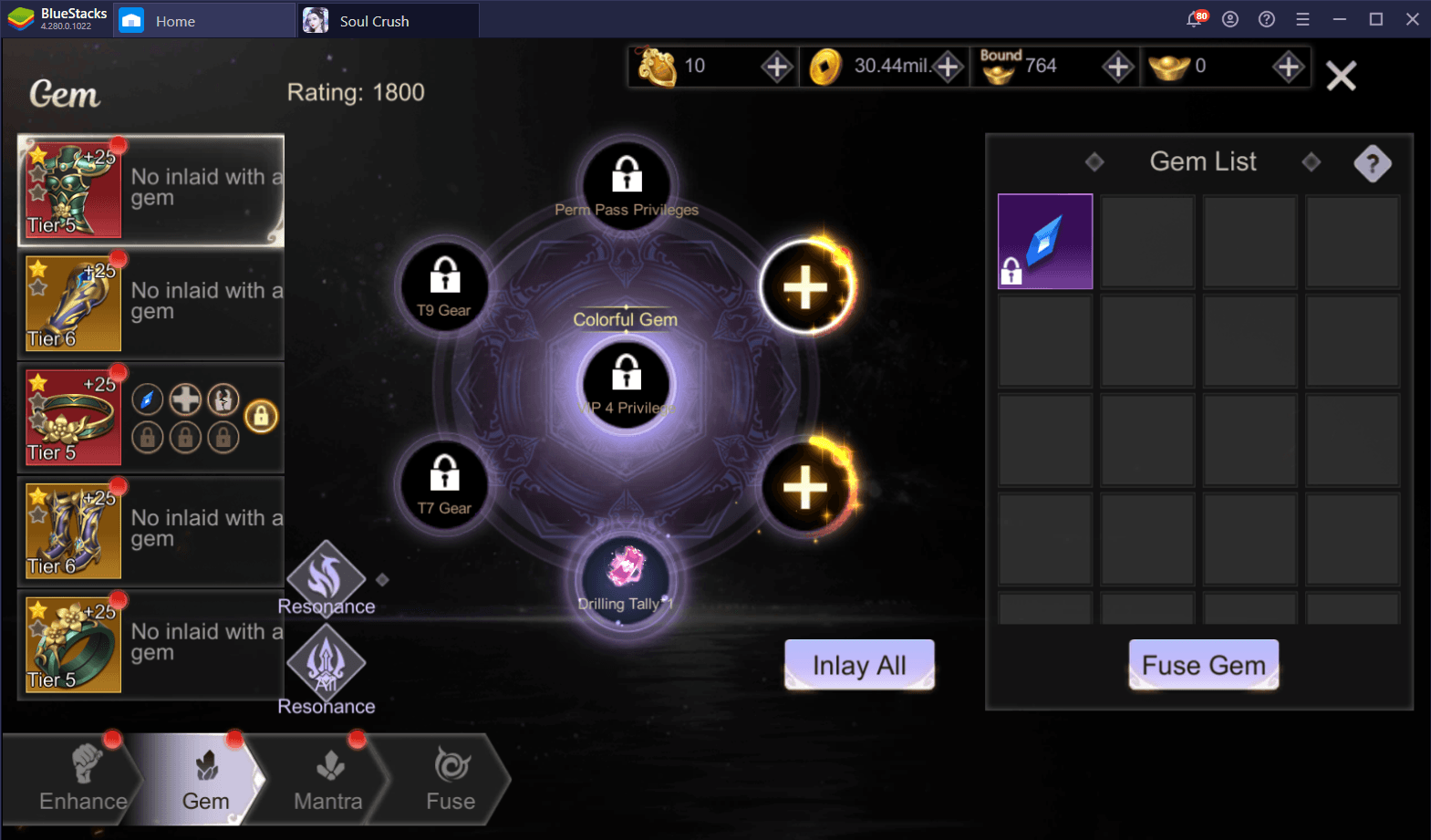 Another way of improving your existing gear is inlaying gems to them. There are two types of gems available in the gems: common gems and colorful gems (stronger than common ones). Each gear item can store a limited number of gems so you have to be strategic in embedding your available gems.
Know more in-depth details about gear in Soul Crush: Kong Fu World with this guide.
Enter Dungeons
Play dungeons to reap rewards that are significantly better than those that you gain when playing idle. Fortunately enough, the game has tons of dungeons that you can explore and that simply means tons of opportunities to collect resources.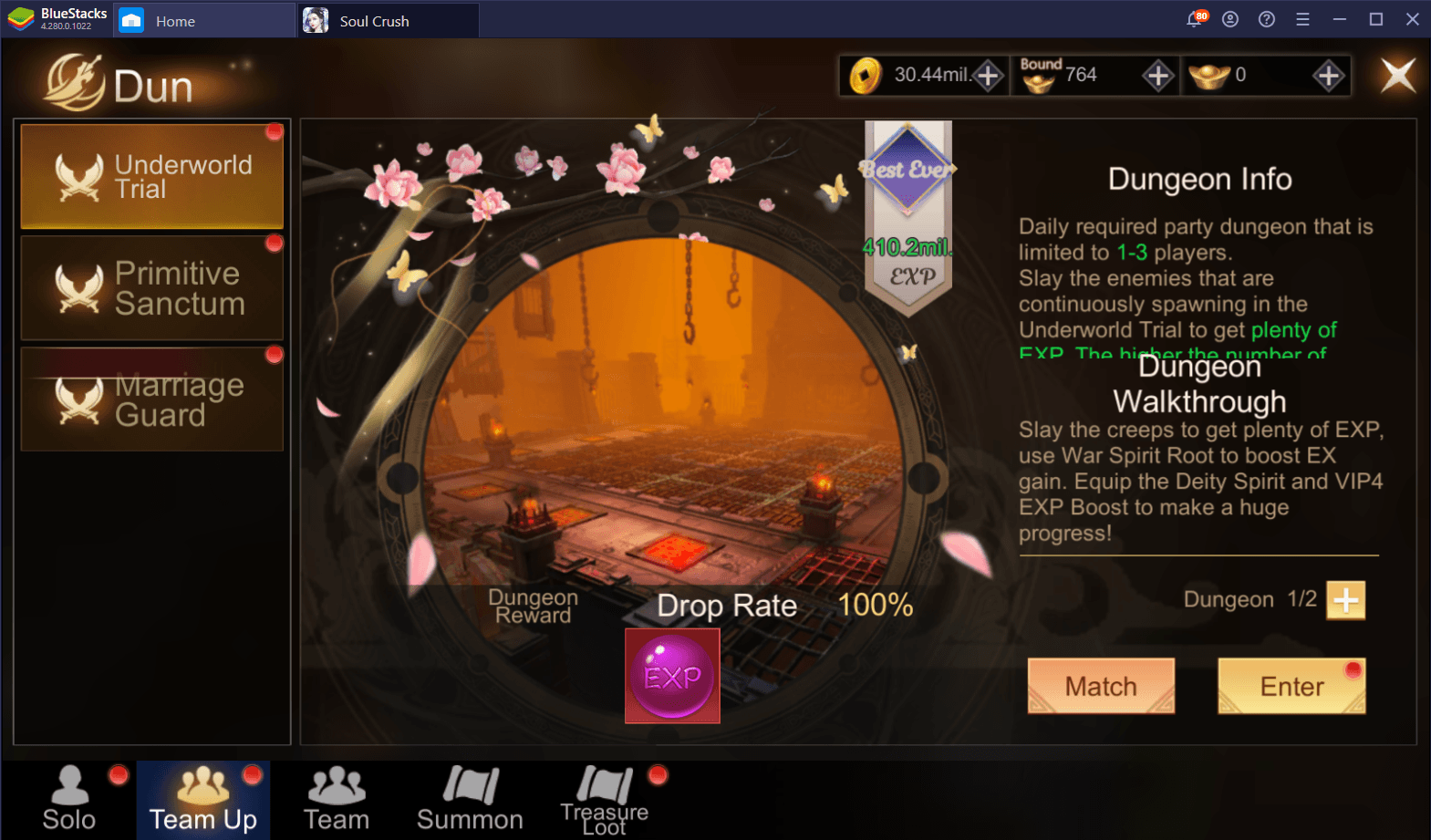 Here are some of the dungeons that you can explore in the game.
Underworld Trial
The Underworld Trial dungeon is a very good place to farm EXP because you are given the liberty to kill as many enemies as you can until the dungeon ends. What's cool is that you can enable some passive boosts that can multiply your EXP yield while you are in the dungeon! Overall, the Underworld Trial is the place to go to when you want to level up your character quickly. Make sure to bring some friends with you to win more rewards.
Primitive Sanctum
In this dungeon, you have to fight against an army of sand warriors and then defeat a giant sand warrior at the end. Once you complete the dungeon, you win not only EXP but also some new gear that your character can equip. The Primitive Sanctum also has a difficulty system so you can play a harder version of the dungeon in exchange for better rewards.
Fight Bosses
Soul Crush: Kong Fu World has a diverse set of bosses that you can fight and defeat for resources. Engaging in boss fights will be part and parcel in your adventure so make sure that your character is always well-equipped for the job.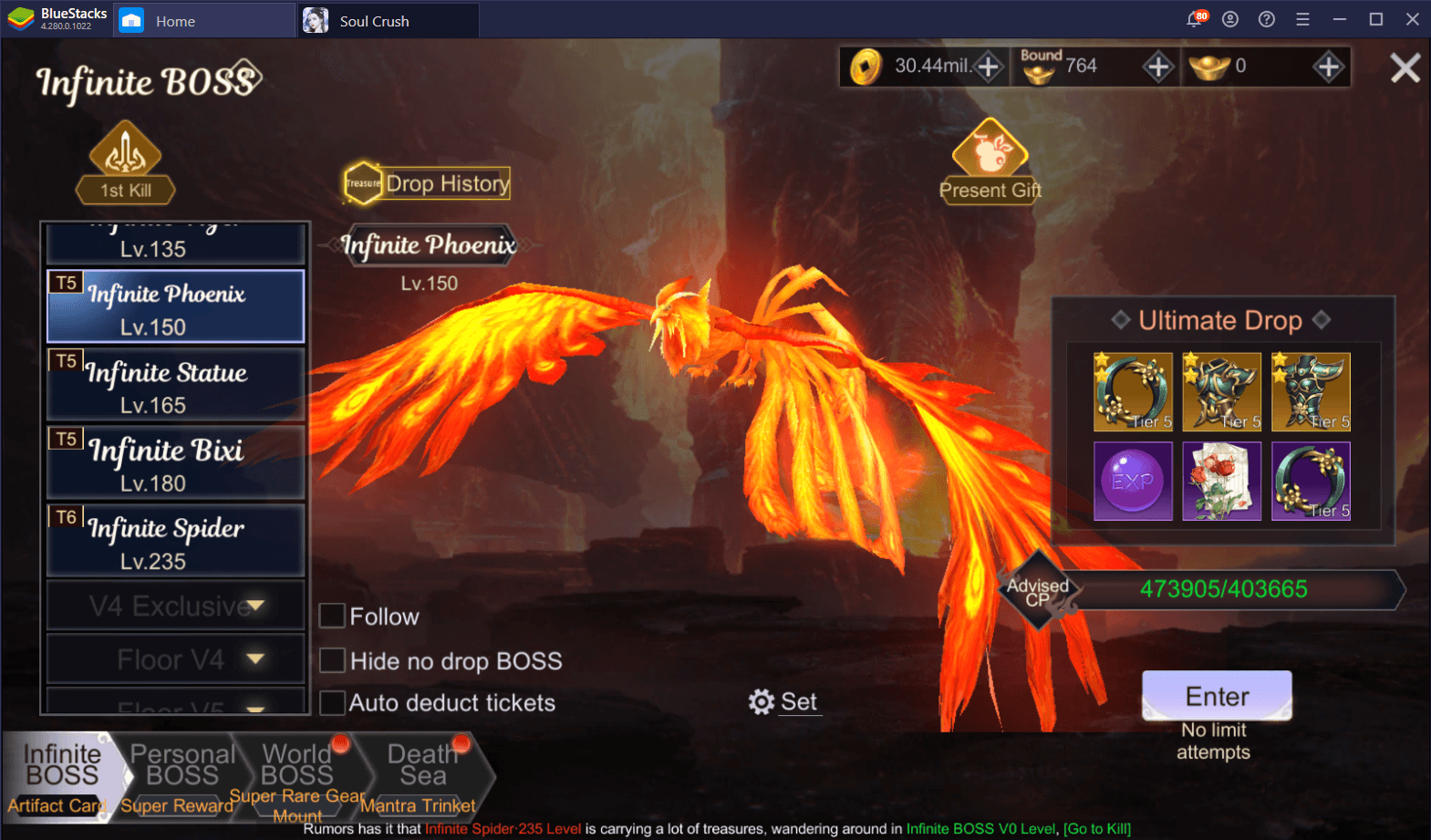 Infinite Boss
Infinite Bosses are essentially bosses that you can fight over and over again and this makes a good opportunity to farm resources. A new boss in unlocked when you reach a certain level but that may mean that the new boss is much stronger than you so you need to anticipate that situation.
Personal Boss
Personal Bosses are just like their infinite counterparts but the major differences are that defeating them grants you significantly better rewards and you only have a limited number of attempts with Personal Bosses so you need to watch out for that.
Compete in the PvP Arena
Unleash the competitive spirit in you and fight other players in the game's 1v1 PK Arena! In this game mode, you can select your opponent and battle them to death.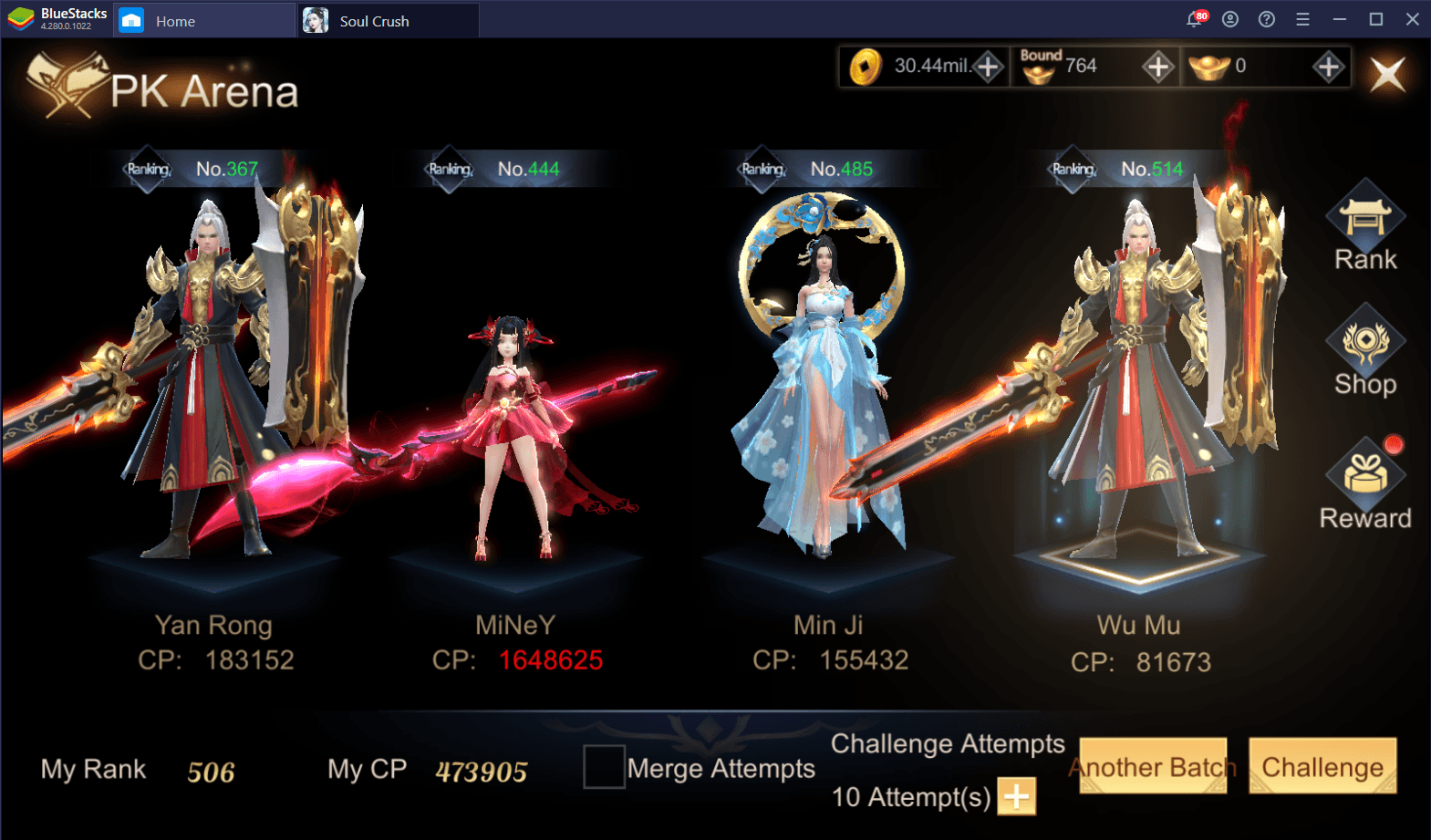 The winner of the Arena will not only gain a rewards but will also rise up in the Arena's rankings. If you want to claim the throne to the number one spot, then you must invest plenty of time and resources to make your character the best warrior there is.
Begin the Journey with BlueStacks
Idling is quite a major feature in Soul Crush: Kong Fu World and there may be times in which you still want to continue playing the game to do other activities that are not covered by the idling mode such as fighting bosses. Luckily enough, playing the game on BlueStacks gives you the ability to run the game with a flexible window, which makes multi-tasking easier than ever before.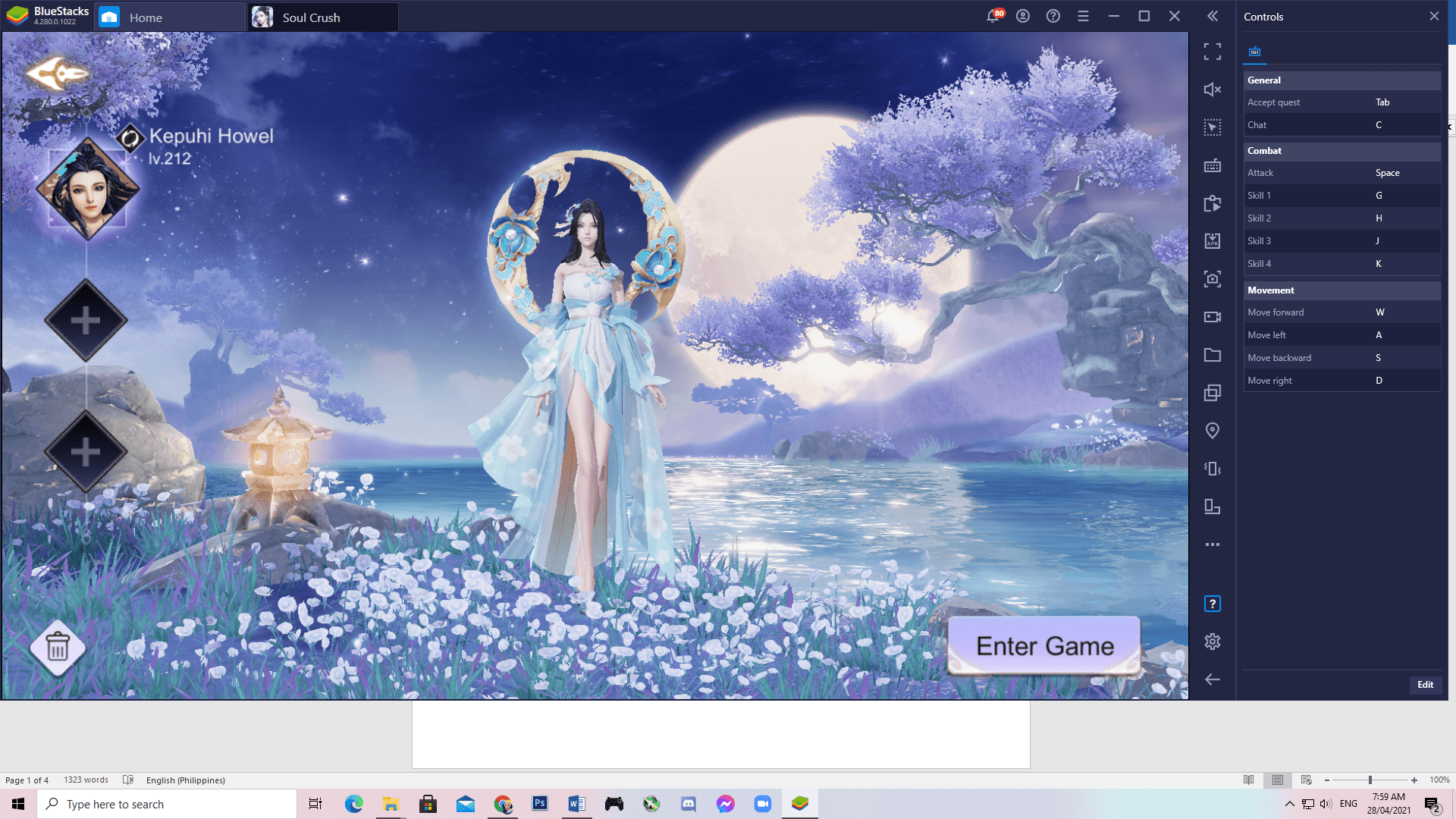 The game gives you two additional character slots in case you want to create other characters. With BlueStacks, you can have more than three characters with the help of the Multi-instance tool. With this, you can reinstall the game on a separate virtual Android device and go back to square one without necessarily losing your progress on your main account.
You can take your character's fighting game to the next level by creating your own combo moves with Macros! With BlueStacks' easy-to-use Macro editor, making your own combos can be easily done by recording the action with a few clicks of a button.
Begin your adventure now in Soul Crush: Kong Fu World with BlueStacks! Let us know in the comments what you love the most about the game.