Game Guides
The King of Fighters ALLSTAR on PC: The Complete Beginner's Guide to the Early-Game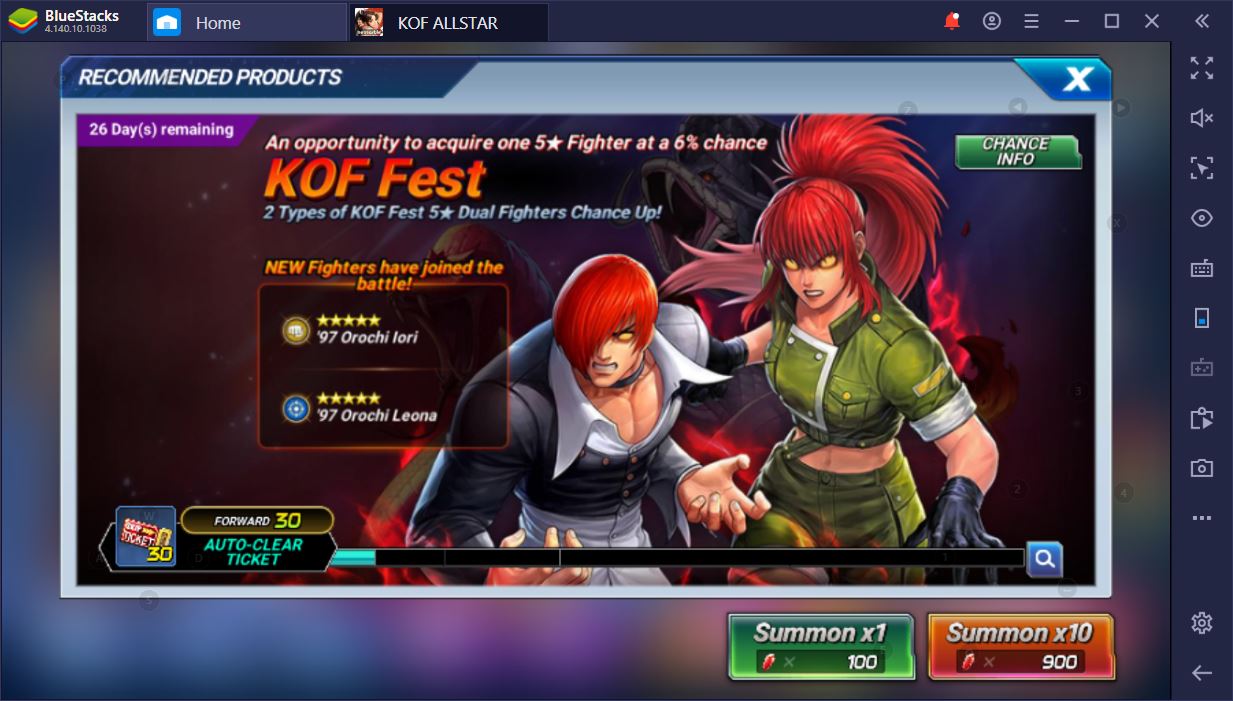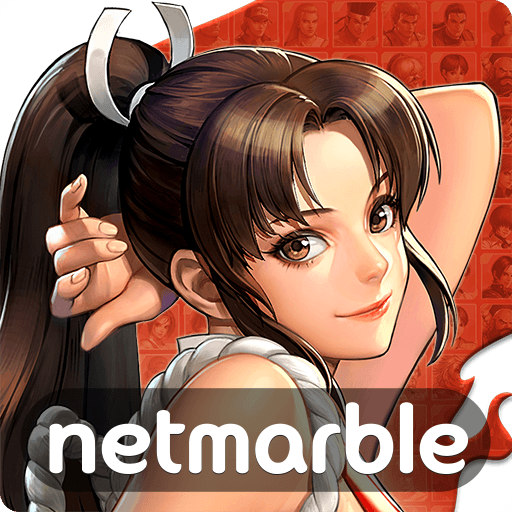 King of Fighters is one of the oldest video game fighting franchises to day. Developed by SNK as early as 1994, the game moved onto consoles in the mid-2000s, as well as to desktops a bit later on. In 2017, an Android version, The King of Fighters ALLSTAR, was released in Japan under the aegis of Netmarble's development team. As of October 2019, the global version hit App Stores worldwide and KOF enthusiasts have been glued to their screens ever since.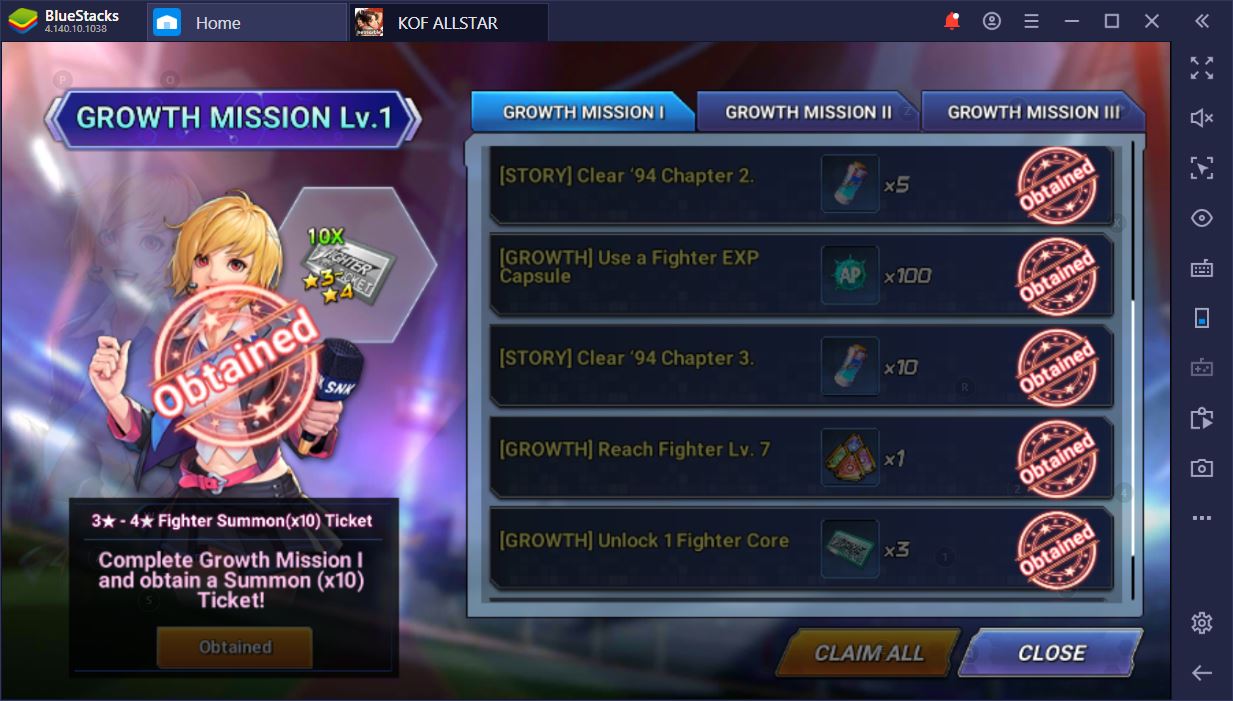 Although some take pleasure in brawling on their smartphones and mobile devices, we prefer to tap into the nostalgic, arcade feels of the game and use a keyboard and mouse. There's just something about playing The King of Fighters ALLSTAR on PC with BlueStacks that brings back the atmosphere of an old-school gaming center.
In a previous article, we made a foray into several noteworthy tips all KOFA novices should be aware of. Now, we'd like to give you a rundown of the most important things you can do when you start playing The King of Fighters ALLSTAR for the first time.
What to Focus on When You Summon
Any gacha fan knows that the characters they get in the beginning of their game play an outstanding role in how well they can complete content and match-up with other individuals in the arena. As such, you already need to know which are the very best characters you can summon using your initial freebies.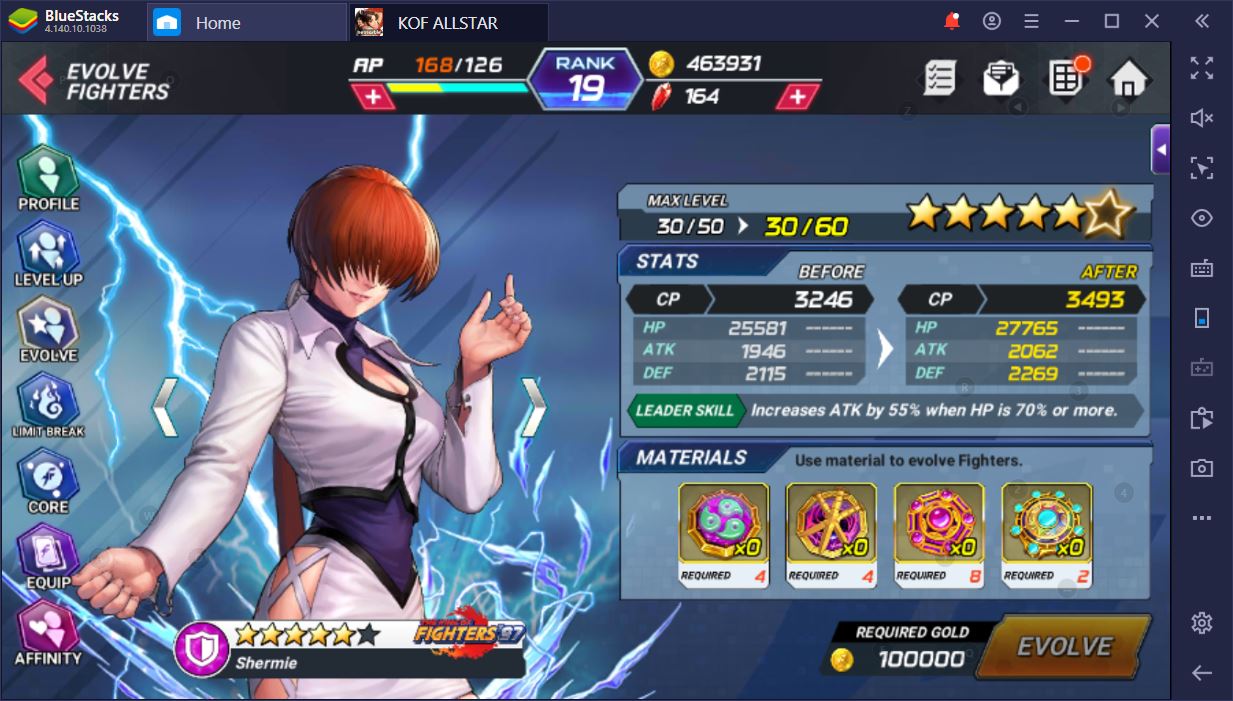 Your free 5-star selector will give you the option to pick from several imposing fighters. As we mentioned in our guide to the best fighters, Shermie '97 is one of the best choices here. She's an outstanding leader character that will help you manage the story side of the game quite easily. She scales with HP and Defense, which guarantees she'll be a powerhouse in the endgame.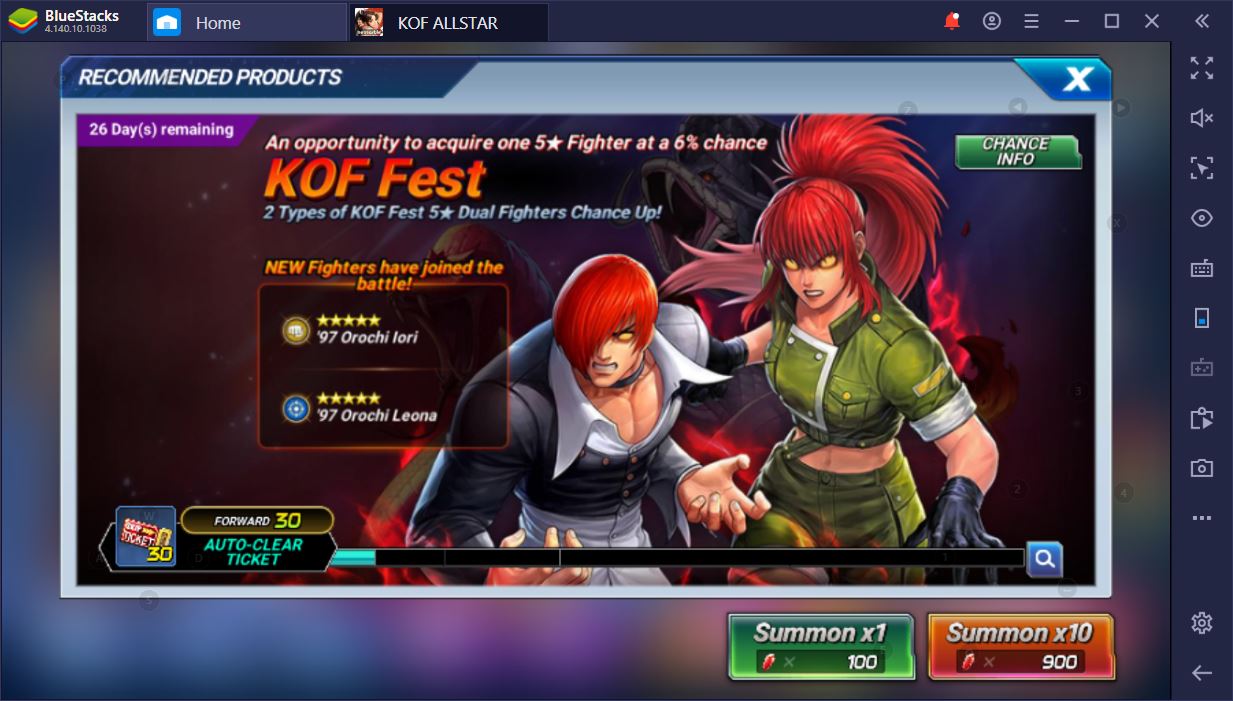 You want to complete the first chapter of the main campaign to get access to the Orochi Iori and Orochi Leona summoning banner. Both of these are considered to be among the top 3 most powerful fighters in KOFA, so they're absolutely worth everything you can throw their way. When you get a chance to pick a hero from the infinite banner, Mai Shiranui is your best bet. If you're incredibly lucky and land on O. Iori, we advise you keep trying until you also get Leona.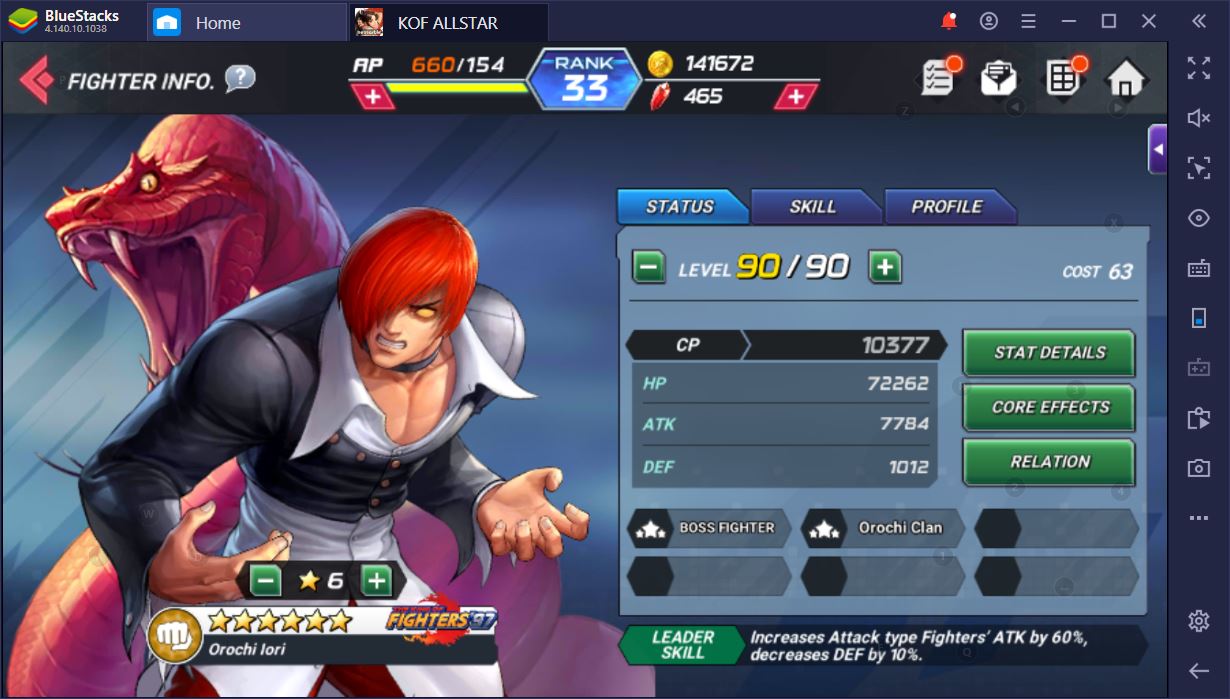 From this point onward, you ought to keep all of your rubies. They're difficult to get and, once you're be done with completing the main story franchises, things will get slightly worse. Don't get us wrong, Netmarble has a fantastic balance between the f2p and p2w players, but you'll still have to sweat if you want to make it to the top. We wouldn't have it any other way.
Things We Wish We Would Have Done
This section is comprised of the best possible inside information for somebody who has just started out on KOFA. Having completed almost half of the main storyline in less than 48 hours, we wished we knew all of these things beforehand. Fortunately, you don't have to make the same mistakes!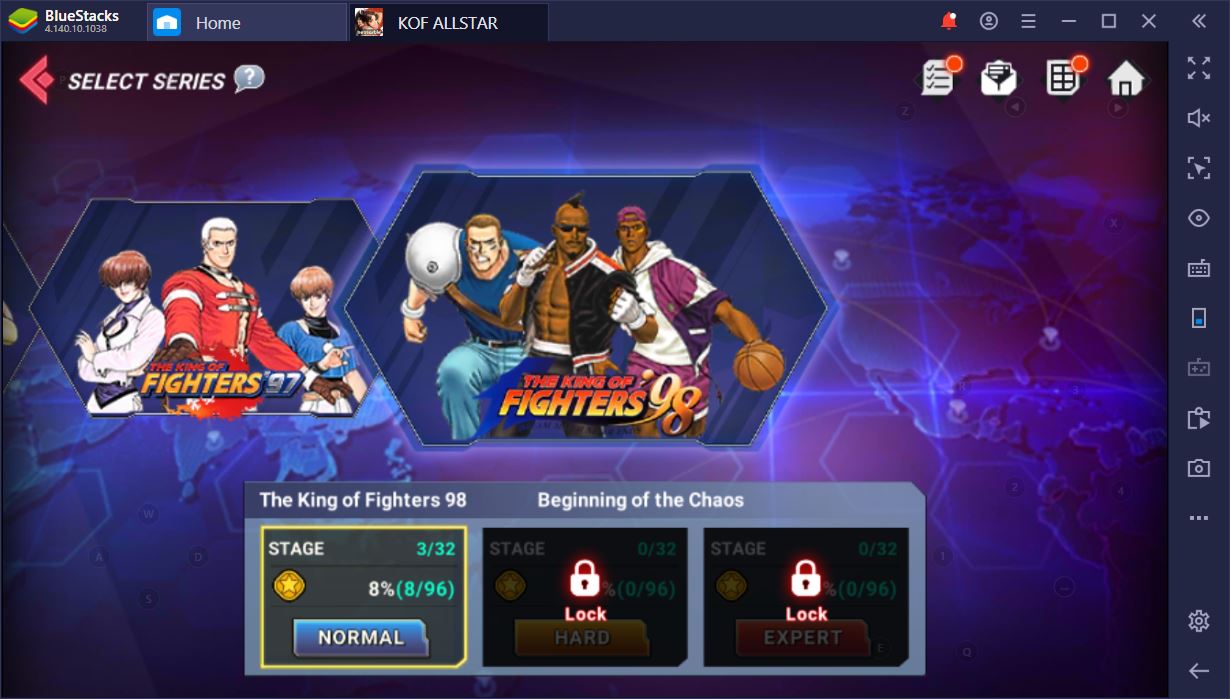 Do not, under any circumstance, collect the free energy (in the form of AP) you get throughout the initial phase of playing. Leave it in your inbox for a while: we promise nobody will come for it. Collecting it is useless since your profile will be ranking up so fast that you won't need any bit of additional juice to keep the team going. As you probably figured out by now, whenever your profile ranks up, your energy is replenished.
Because of how this gacha works, you can easily just build up one character to carry you all throughout the main storyline. It's not worth spreading your resources thin over many fighters that you'll likely abandon when something better comes along. If you got your hands on Orochi Iori or Leona, strengthen them. Shermie '97, Mai '95, King '94, or K '99 are also viable choices. Once you have your powerhouse fighter, it's time to set-up a well-rounded team and strengthen one hero of each element.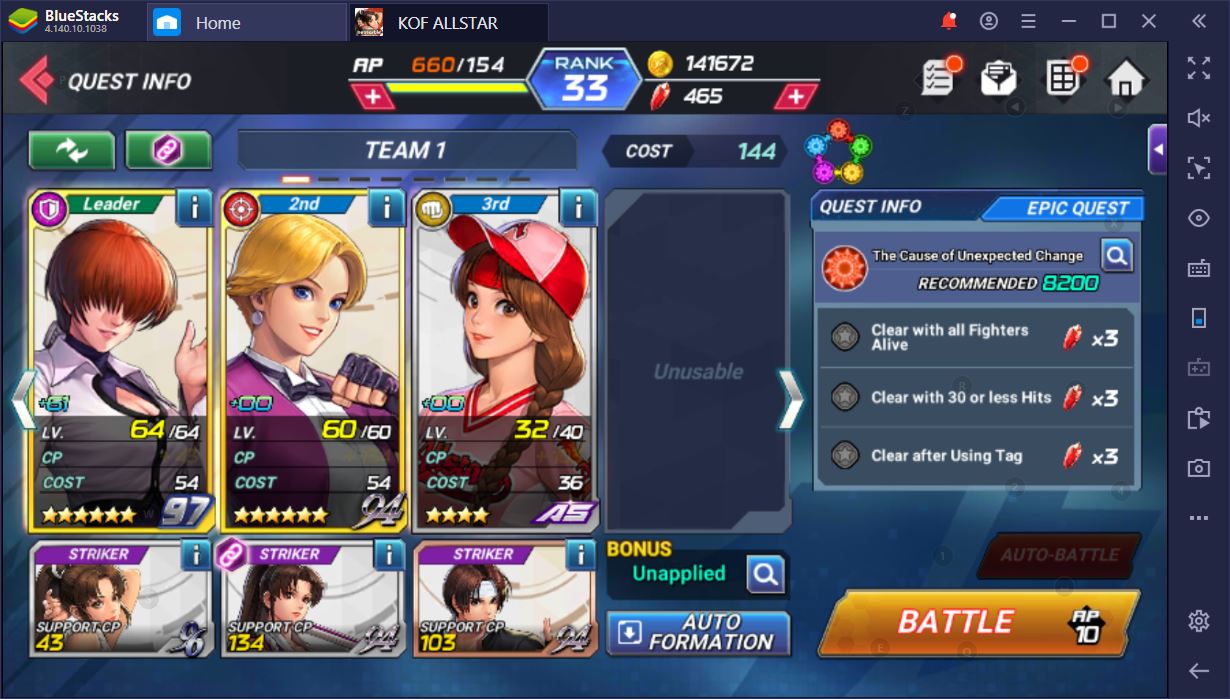 You'll need some elemental variety to be able to get all of the three stars from some missions in story mode. Don't jump into the hard mode of any franchise just yet. Finish them all on normal. If you can't, go to the power-up dungeon to get some more CP. Soul Quest makes it possible for you to get the materials required to break the limit on your fighters. Make sure that you focus the Soul Quest rewards only on your most advanced characters.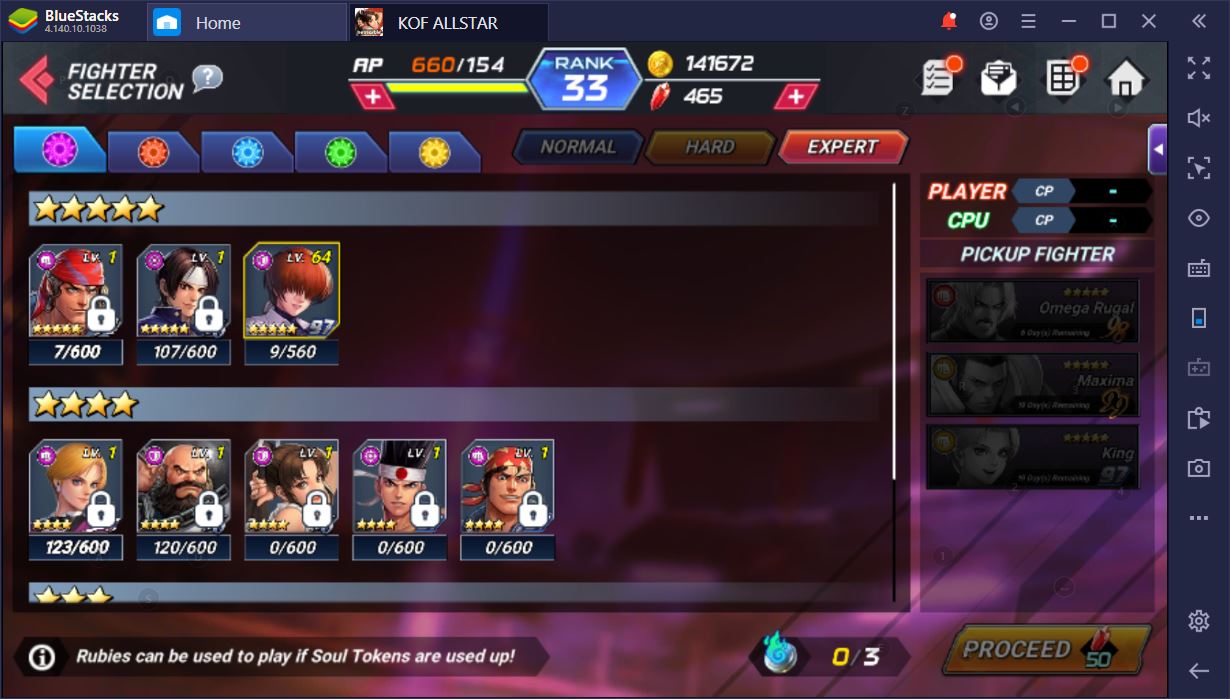 You can do the Tower of Trails to get some extra energy when needed. If you've reached your upper-limit, you can also watch ads for 50 a pop. To get the most value out of this system, we recommend you watch all the ads and spend the AP they hand out (250 in total).
Become a Fighting King with BlueStacks
If you don't happen to land on any of the best fighters we've mentioned – that Orochi Iori is an elusive one – you can always use BlueStacks to re-roll your KOFA account as many times as you want. You know what they say: the more you work, the more luck you have. We'll cross our fingers for you, just in case.
So far, these are the most important things any KOFA beginner must know. We've cringed endlessly when we found out about the AP collection, so, hopefully, you won't waste yours like we did with ours. We take consolation in the fact that we haven't done the same with our rubies.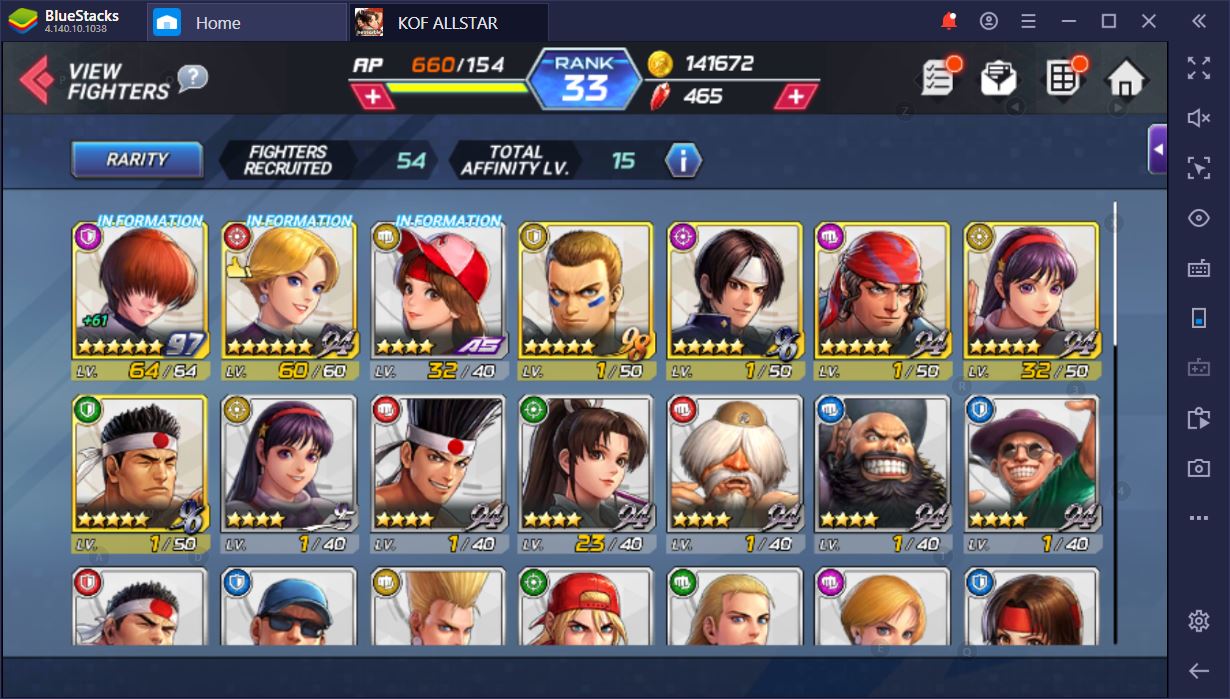 We're off to try our luck for the Orochi team while we still can. We've gone 4 pulls with no luck so far, so we're really hoping to land on either of them really soon. It would be a pity for our Shermie and King to not have a good 3rd in their formation.