Game Guides
A Guide to Rerolling in The King of Fighters ALLSTAR on PC Using BlueStacks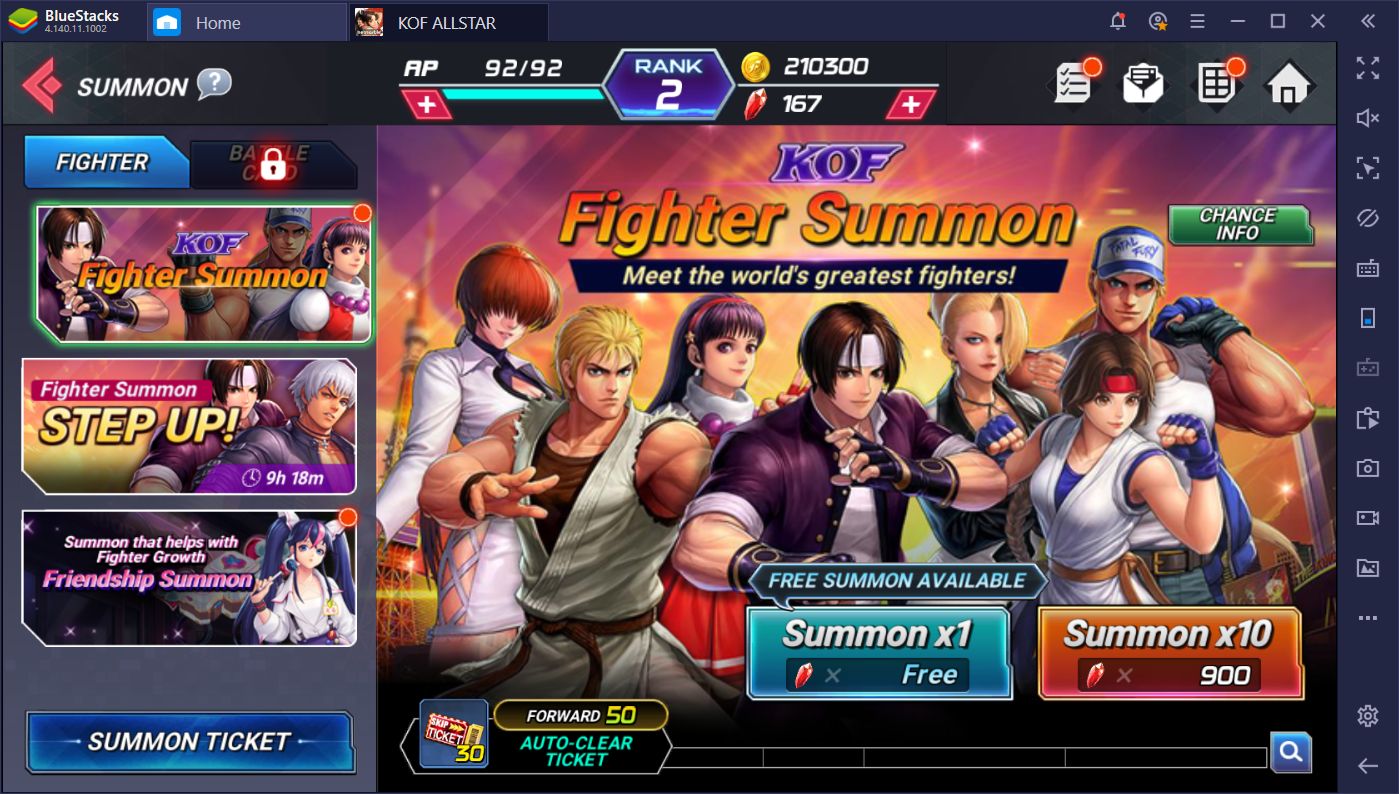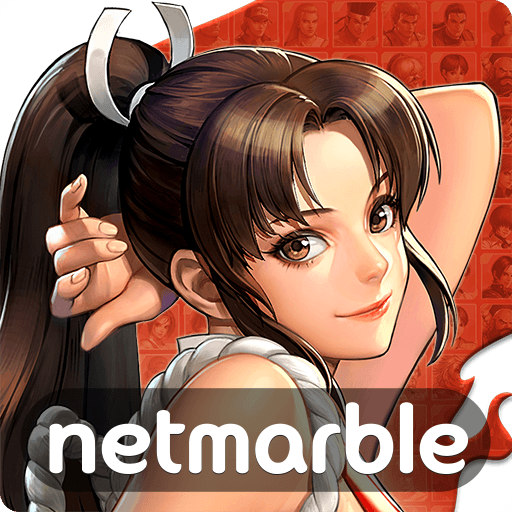 The art of rerolling is something many players around the world have perfected. Whether it's for summoning a powerful character from the very beginning of the game, or acquiring a piece of gear that will carry you throughout the entire game, rerolling is a crucial aspect of any gacha title, including The King of Fighters ALLSTAR. Speaking of which, if you're still new and need guidance for unlocking powerful characters, feel free to take a look at our guide on the best characters in KoF.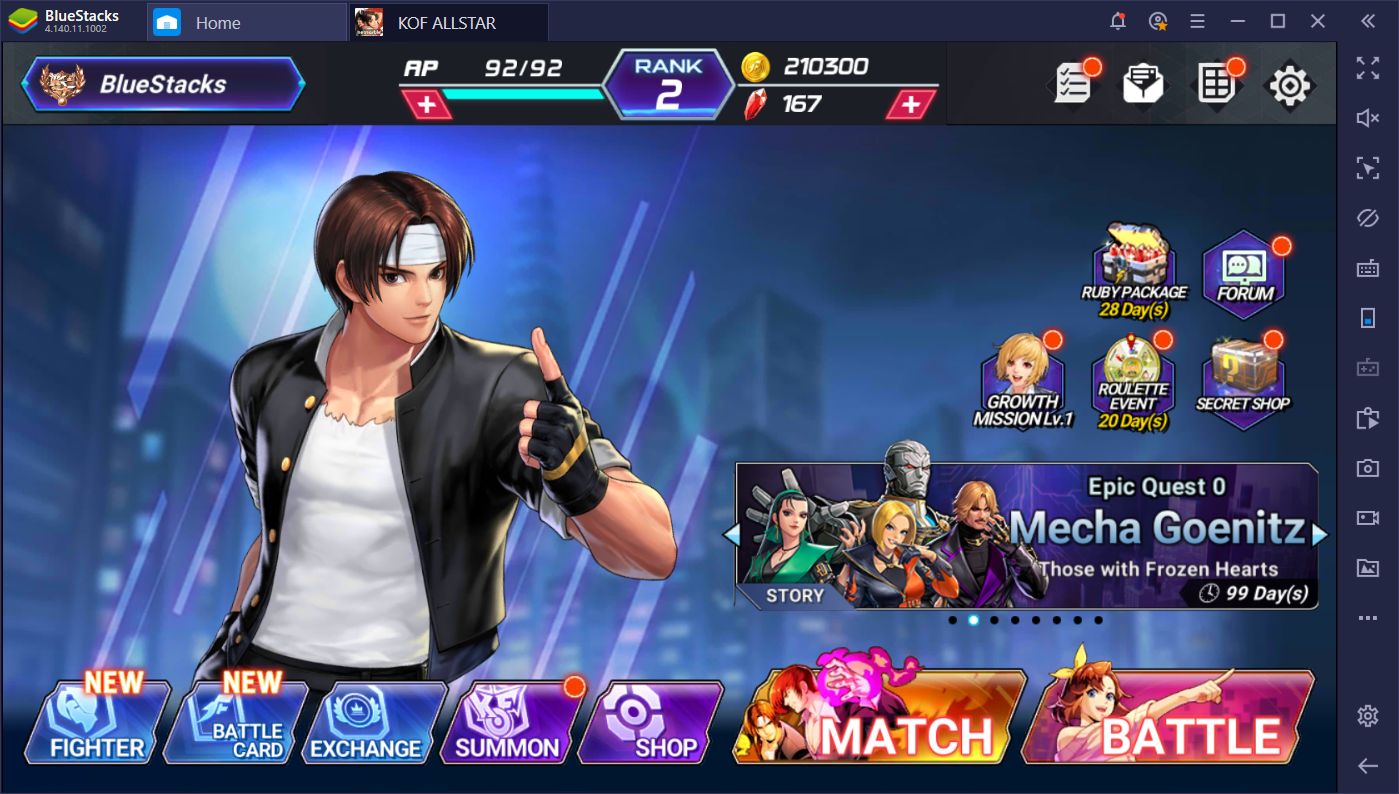 For those who are not yet familiar with the terminology, "rerolling" refers to the act of restarting your game multiple times until you summon the characters you desire. These characters usually are, ideally, some of the strongest champions you can unlock in the current meta, and will likely carry you through the story with no problems. Even if you don't unlock the best possible characters, a good initial summoning can help you to get through most of the challenges in the game, help you to breeze through the story missions, and make it easier for you to save up for subsequent summonings.
In short, the importance of rerolling is justified, especially if you're looking to become powerful in The King of Fighters ALLSTAR. Luckily, this game makes it easy for those who are looking to summon the best characters from the beginning. Moreover, if you're playing KoF on PC with BlueStacks, you will also gain access to certain tools that can make rerolling easier.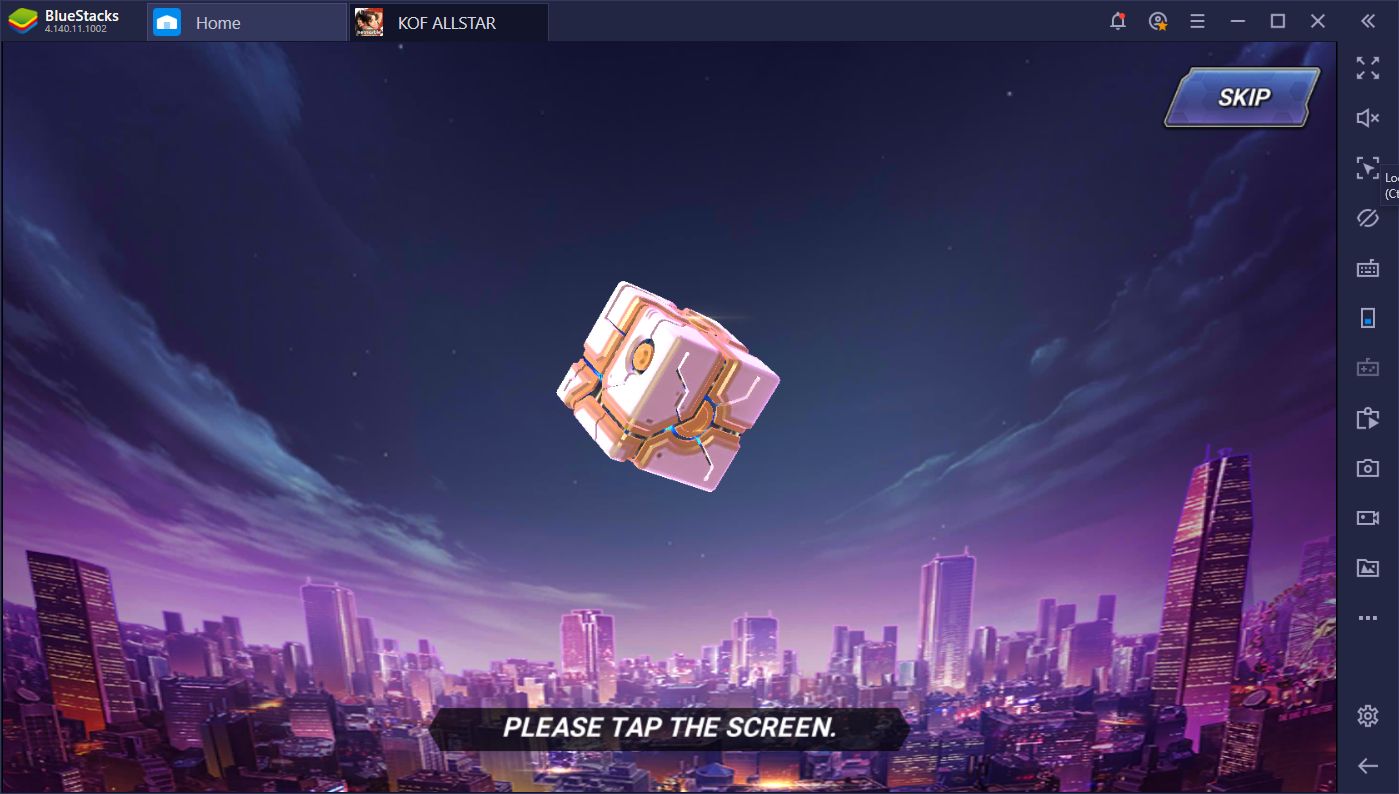 If you wish to learn how to reroll properly in The King of Fighters ALLSTAR, then look no further than this guide. But first, let's go over some important BlueStacks features that can help to dramatically speed up your rerolling.
Rerolling With Multiple Instances and Instance Sync
Rerolling is a process that, depending on the game, can take either a few minutes, or several hours. The time it takes to perform this procedure also depends on the extent to which you wish to reroll. For instance, in King of Fighters, you can either reroll from the very beginning, after completing the tutorial, or further along the game after you complete an entire story arc. The latter takes around 30 to 45 minutes, while the former only takes around 2 to 5 minutes per reroll if you're quick.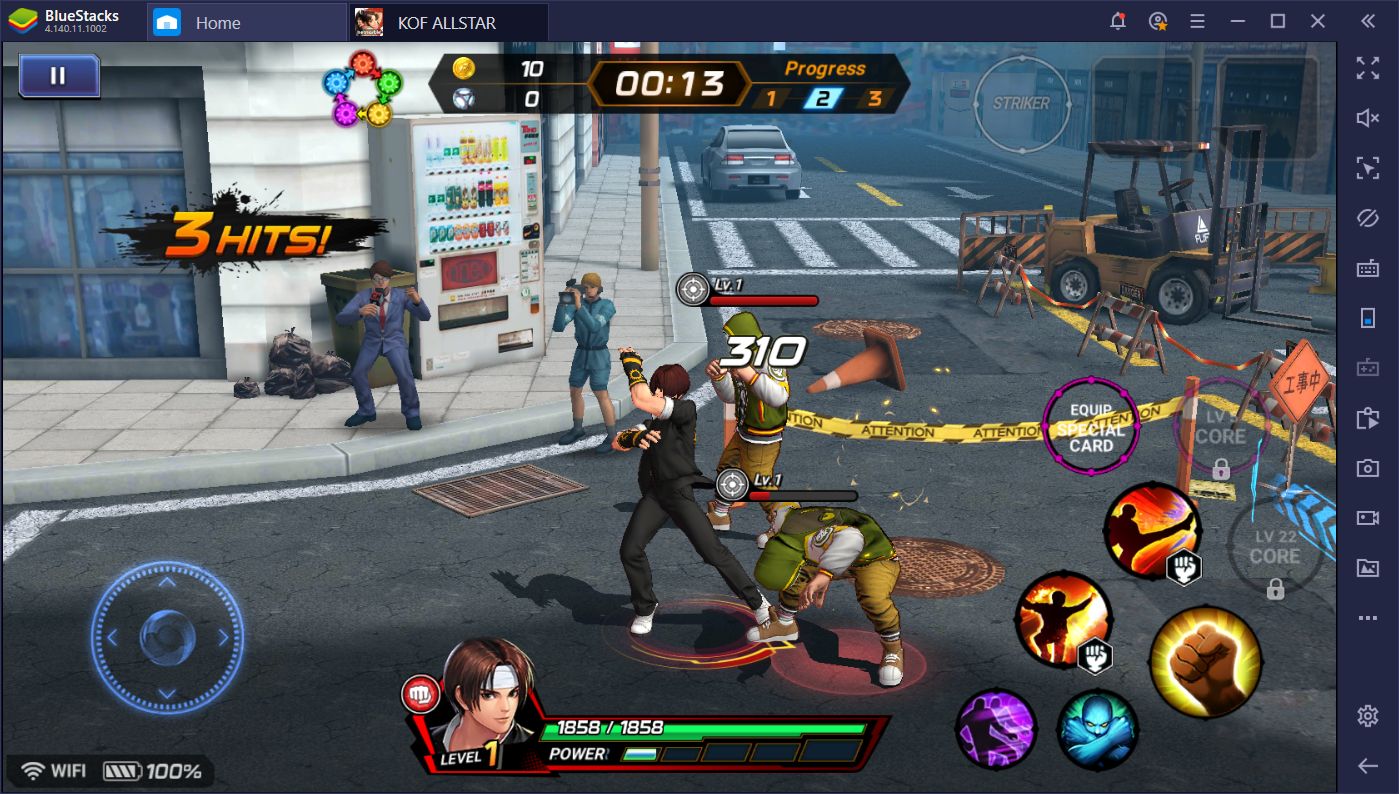 Nevertheless, regardless of the type of reroll you wish to perform in the game, you will benefit from playing on BlueStacks as you'll get access to the Instance Manager, as well as the Multi-Instance Sync features. With these tools, you can reroll in King of Fighters using multiple different accounts simultaneously. While the odds of obtaining good characters are still low on each pull, the fact that you're doing multiple summonings at the same time can significantly speed up the process—the more instances you have, the faster it will go.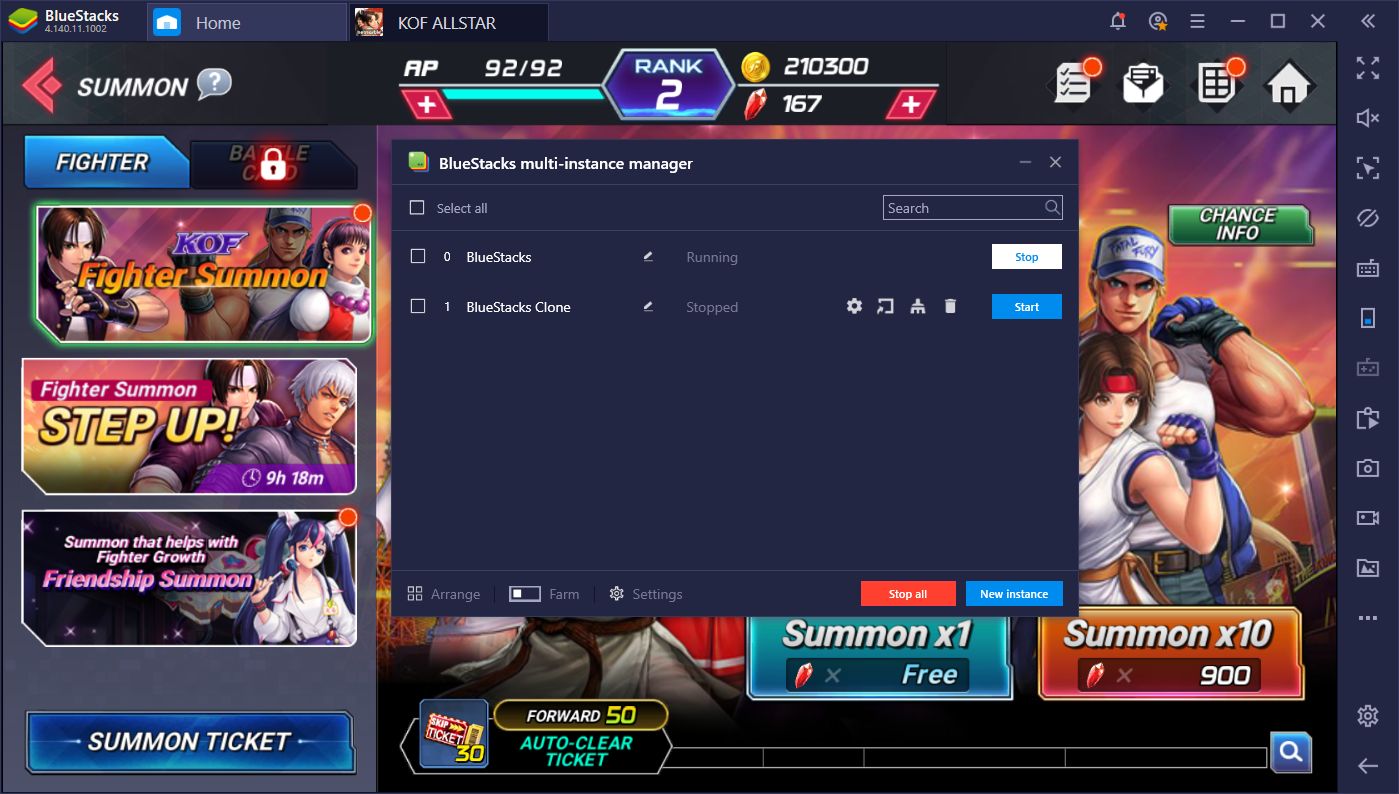 The caveat of using the Instance Manager, however, is that, in the past, you needed to control and advance through each instance individually. Luckily, with the arrival of the Multi-Instance Sync feature, you can replicate the actions you perform on your main instance, on every other active window in the game. This means that, if you begin the game on multiple instances at once, you only need to play on one window, while BlueStacks plays for you on the rest.
Rerolling in The King of Fighters ALLSTAR
In order to reroll in this game, you must play as a guest, without binding your progress to any account such as Facebook, or other platforms. This is because, if you don't get the characters you're looking for, you'll need to reset your progress manually so you can start over, and binding your account makes this process much more difficult.
If you're not satisfied with the characters you get at any point, restarting your progress in King of Fighters is as easy as going to your Android settings, navigating to the app menu, finding KoF, and clearing your data. Since your account was never linked to any platform, your progress is stored in your local storage. By clearing your data, you're deleting your progress so you can start over.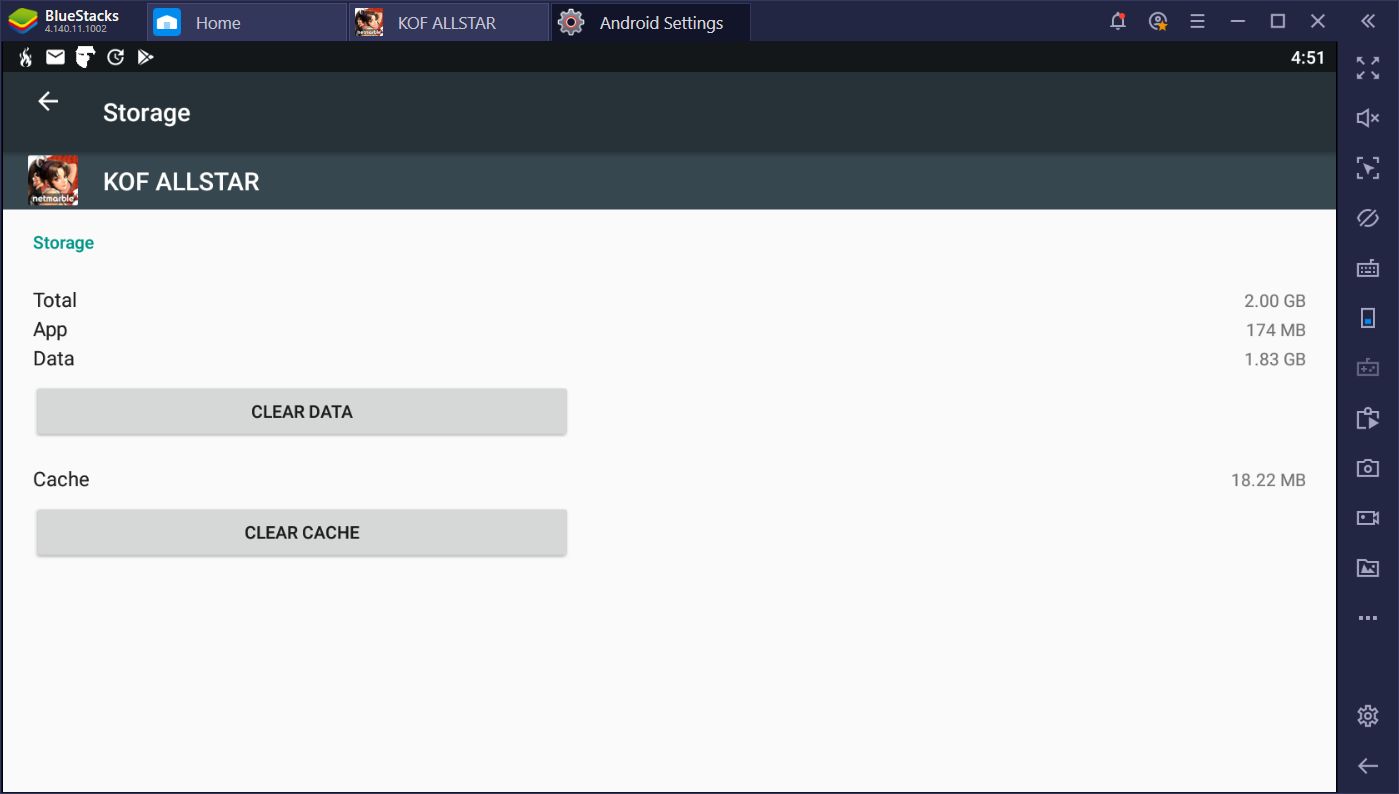 As we mentioned above, there are many types of rerolls, which vary per game. In King of Fighters, there are currently three types of rerolls, depending on your goals. There's an option for when you want to play it safe and not spend days upon days fishing for the right character, and then there are methods that involve playing the system until you get that limited character that will carry you through the entire game.
The "Safe" Reroll
This process is simple and fast, and is unlocked as soon as you finish the tutorial level. When choosing to summon, you can select to summon from the Infinite Fighter Reset Summon Banner, which will give a good chance of receiving any character of your choosing. If you don't get what you're looking for, you can freely reroll as many times as you like.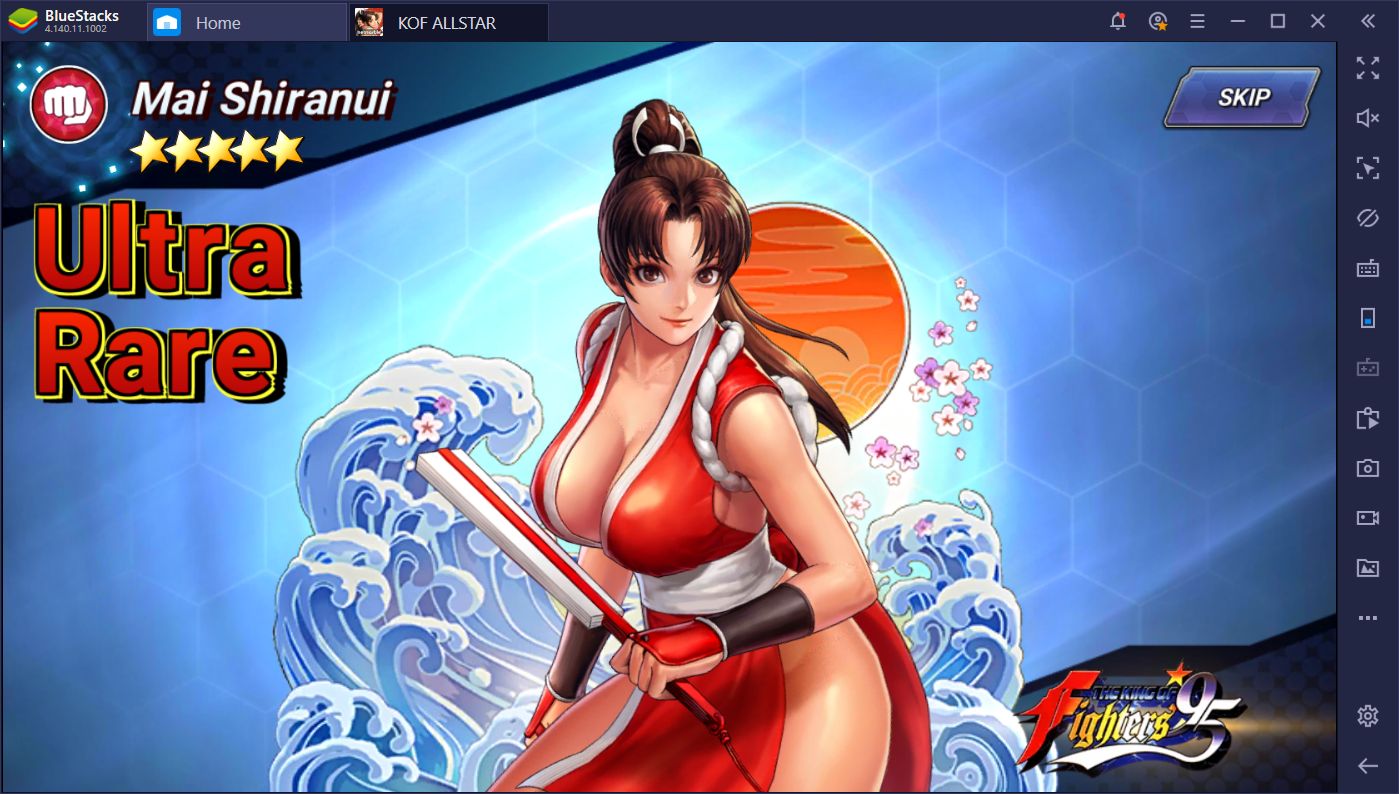 If you choose this method, make sure to pull for Shermie ('97), Mai ('95), Chizuru Kagura ('96), or any of the other powerhouses in the game. What makes this process "safe" is that you can immediately start the game with the character you choose without having to actually reroll. However, the heroes you can unlock from these quests are usually available at any point in the game and are not really in the meta.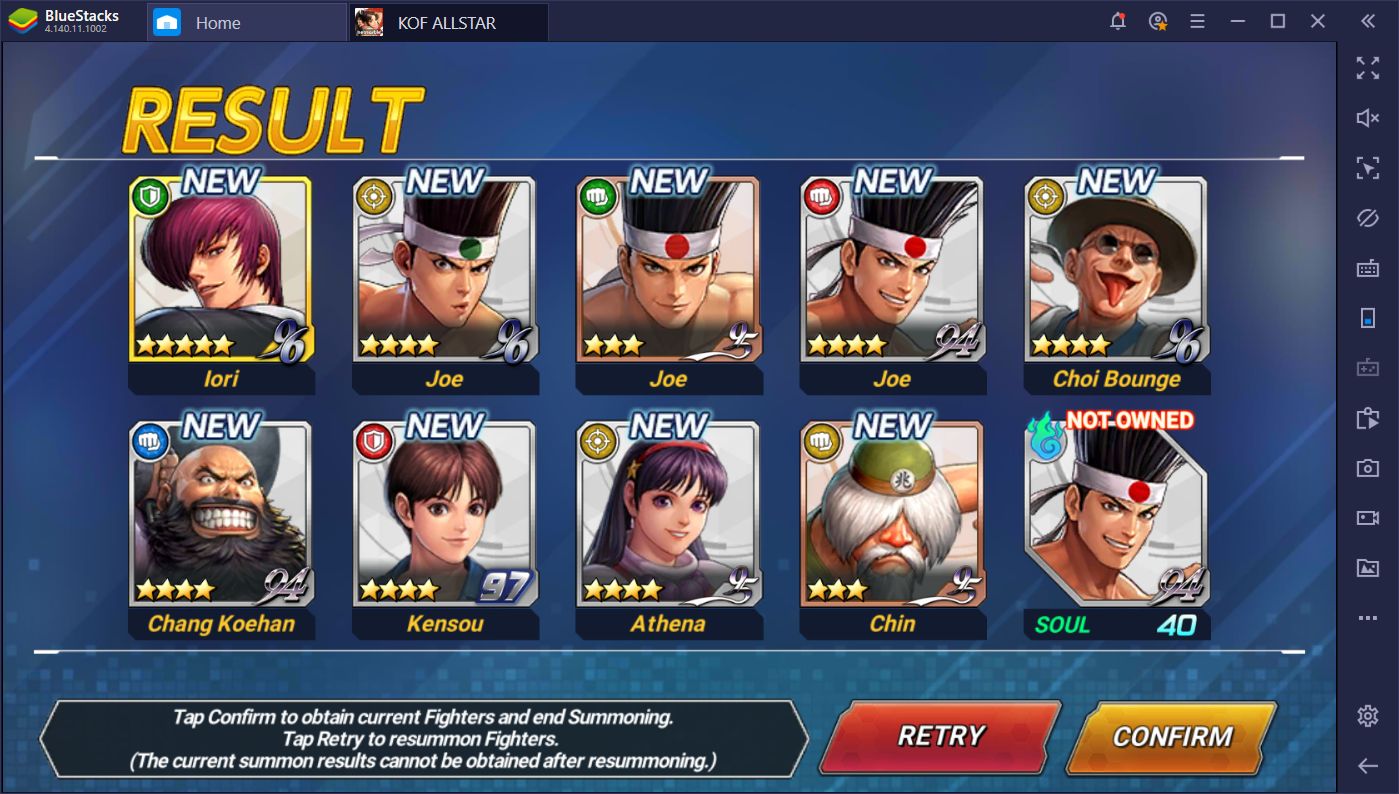 The Lengthy Reroll
If you're not happy with summoning strong but common characters, then you'll likely want to pull for the limited heroes using other summoning banners. Luckily, like with the safe reroll, there's another banner for you to summon from if you want to fish for limited characters from the very beginning, the Step Up Banner. This one is available for a limited time so the time for rerolling is now. However, unlike the Infinite Fighter Reset Banner, you must restart your game every time you summon from the Step Up Banner as there is no option to retry.
If you're summoning from the Step Up Banner, make sure to pull for awesome characters like Kyo ('95) or Kyo ('99).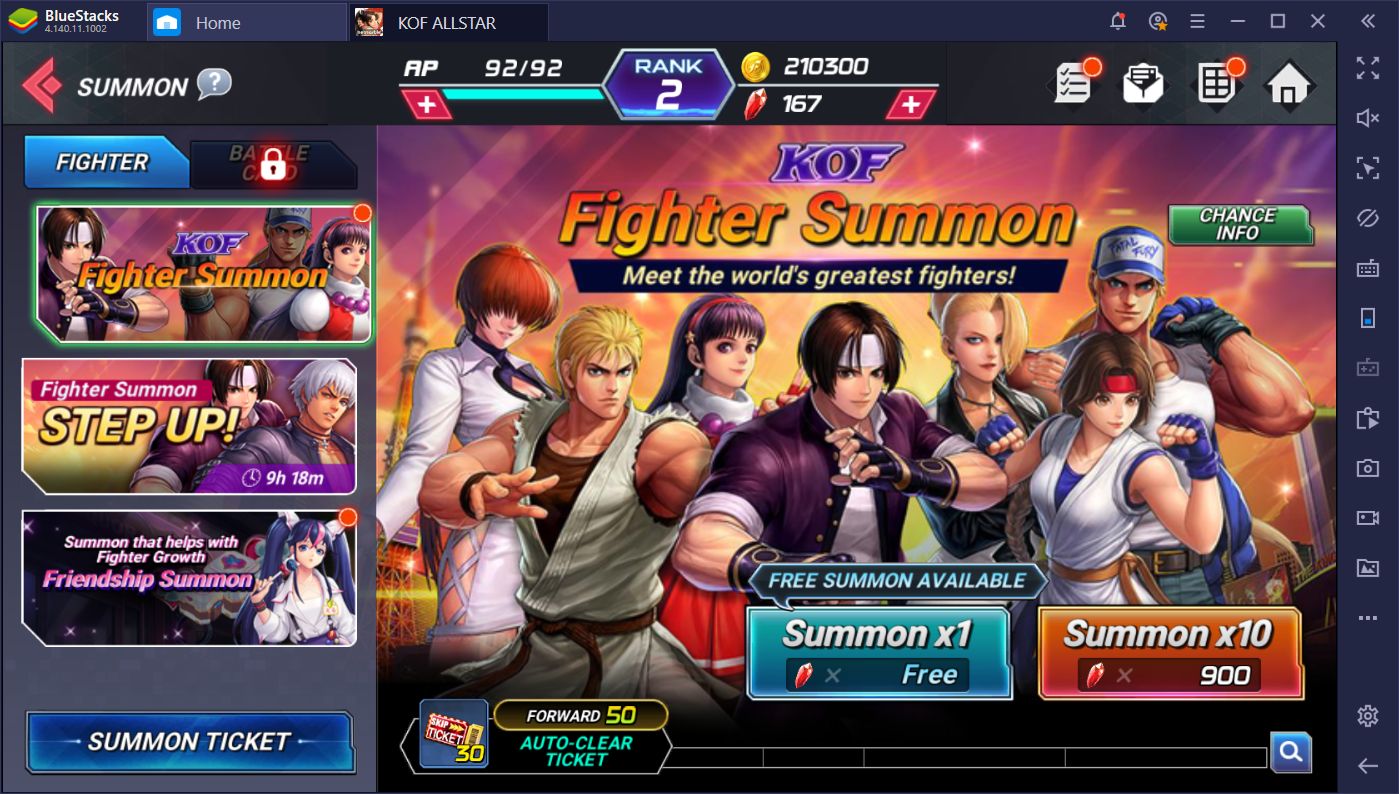 The third and most time-consuming reroll method consists of beating the '94 story arc to unlock the Orochi Iori and Orochi Leona Banner. These two are considered to be the strongest fighters in the current meta, and summoning them will likely make the game a breeze for the next few months, until new characters are released. However, beating the story takes around an hour if you're slow, or 30 minutes if you're quick. If you're going to reroll with this method, you need to steel yourself with tons of patience.
If you're looking to obtain the best characters in The King of Fighters ALLSTAR, especially when trying to pull for Orochi Leona and Orochi Iori, you will need to use everything at your disposal to improve your odds of getting a good pull. Luckily, while BlueStacks can't do anything for your odds, it can help you to summon with several accounts simultaneously, which can hopefully allow you to save time.