Game Guides
Let's Invade Three Kingdoms On BlueStacks Together: The Setup Guide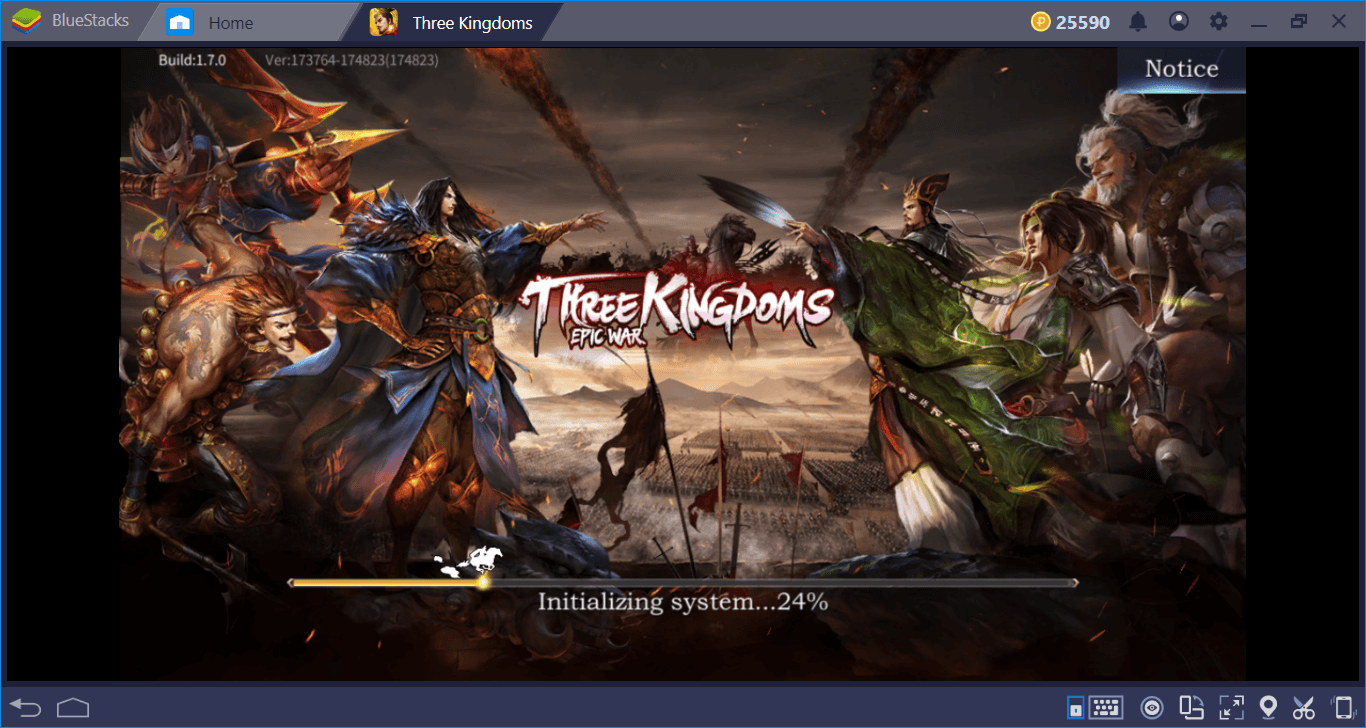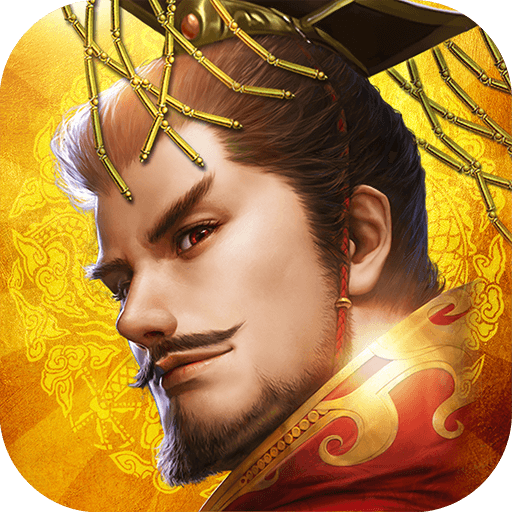 Compete against 1,000 players on the same map and conquer three kingdoms once and for all: That's the promise of Three Kingdoms: Epic War, the latest RPG/RTS game from HRGAME Studios. All of these sound good and exciting, but we need to install and configure the game on BlueStacks first. And as always, we can use some of the unique features of BlueStacks to our advantage. In this article, we will tell you how to do both.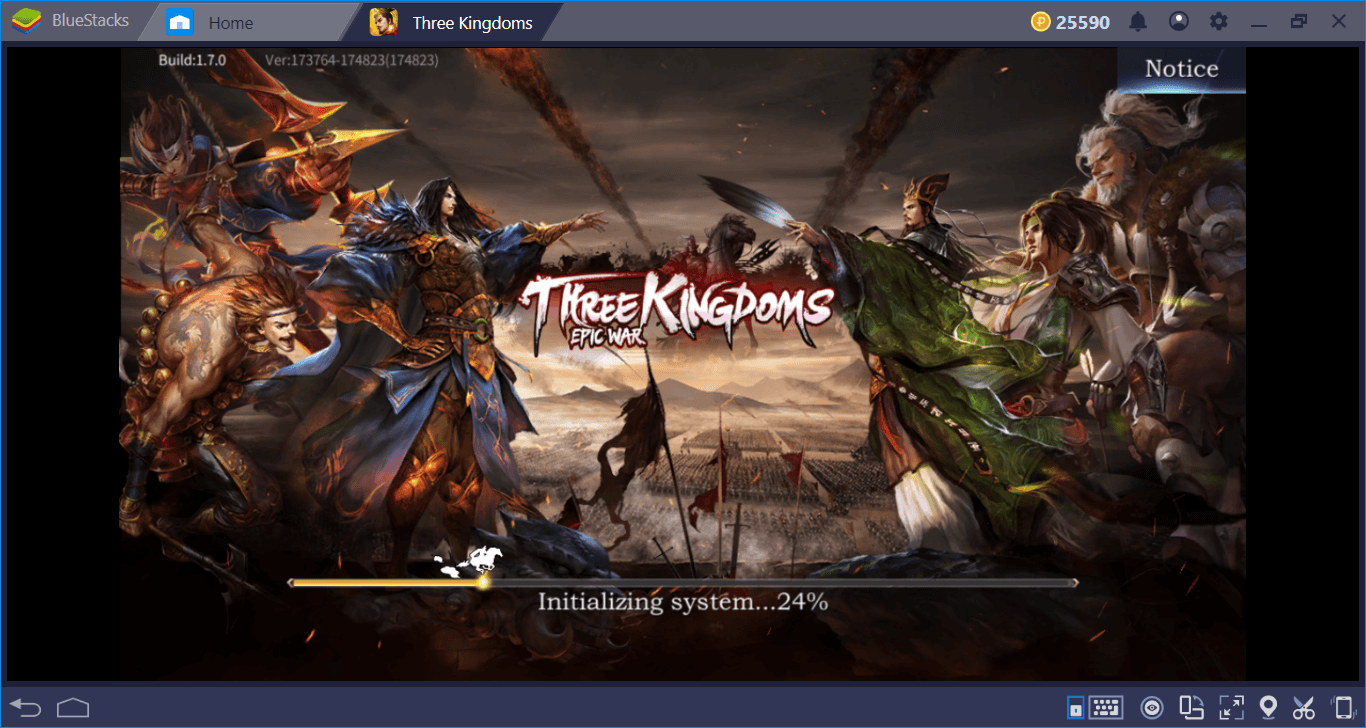 Installing The Game: App Center Or APK File?
Three Kingdoms: Epic War is not available in all countries yet. Let's start by checking whether you are one of the lucky players who have access to the game or not. Fire up BlueStacks, write the name of the game in the search box, and press "Enter". If the game is displayed among results, all you need to do is click on the "install" button.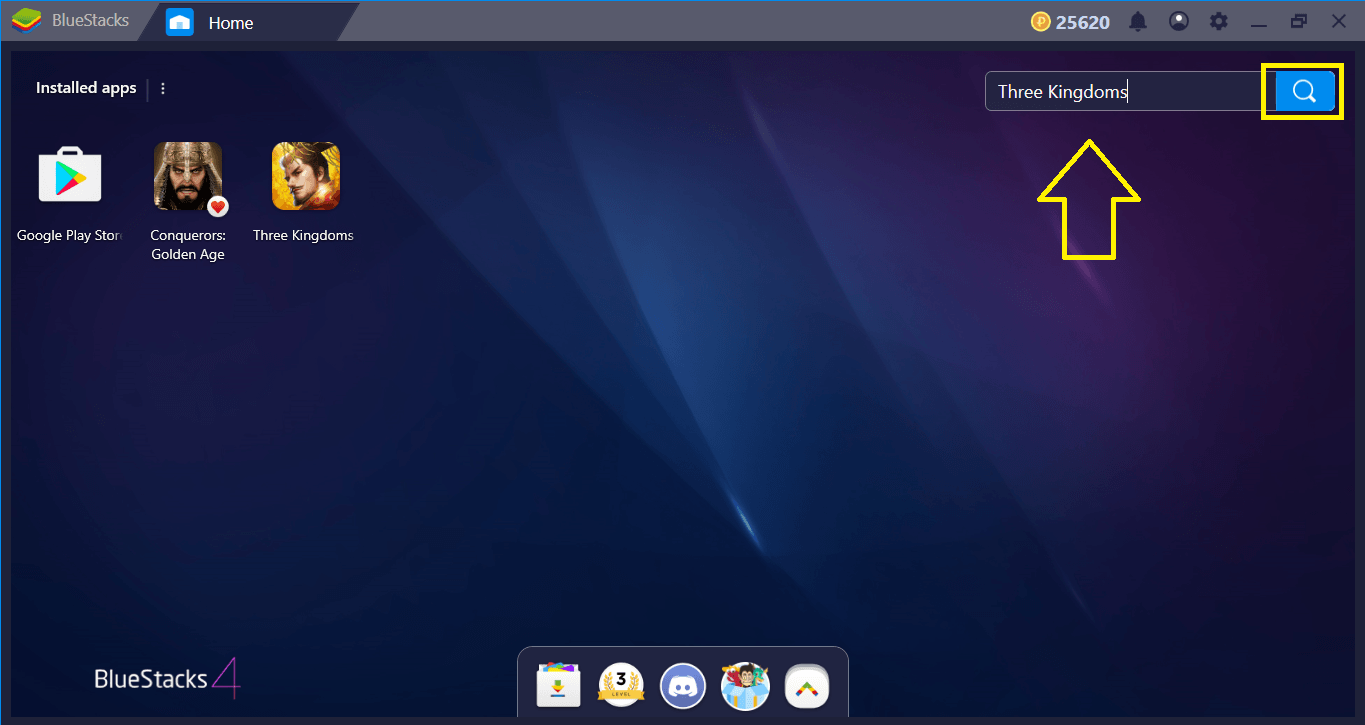 If not, you need to download and install the APK file of the game manually. This is also easy: Find a trustable third party to download the APK file (it is 60 MB big) and show BlueStacks where it is located. No matter which option you choose, BlueStacks will install the game automatically and inform you when it is ready to play. Note that Three Kingdoms: Epic War will download an additional 570 MB after launch.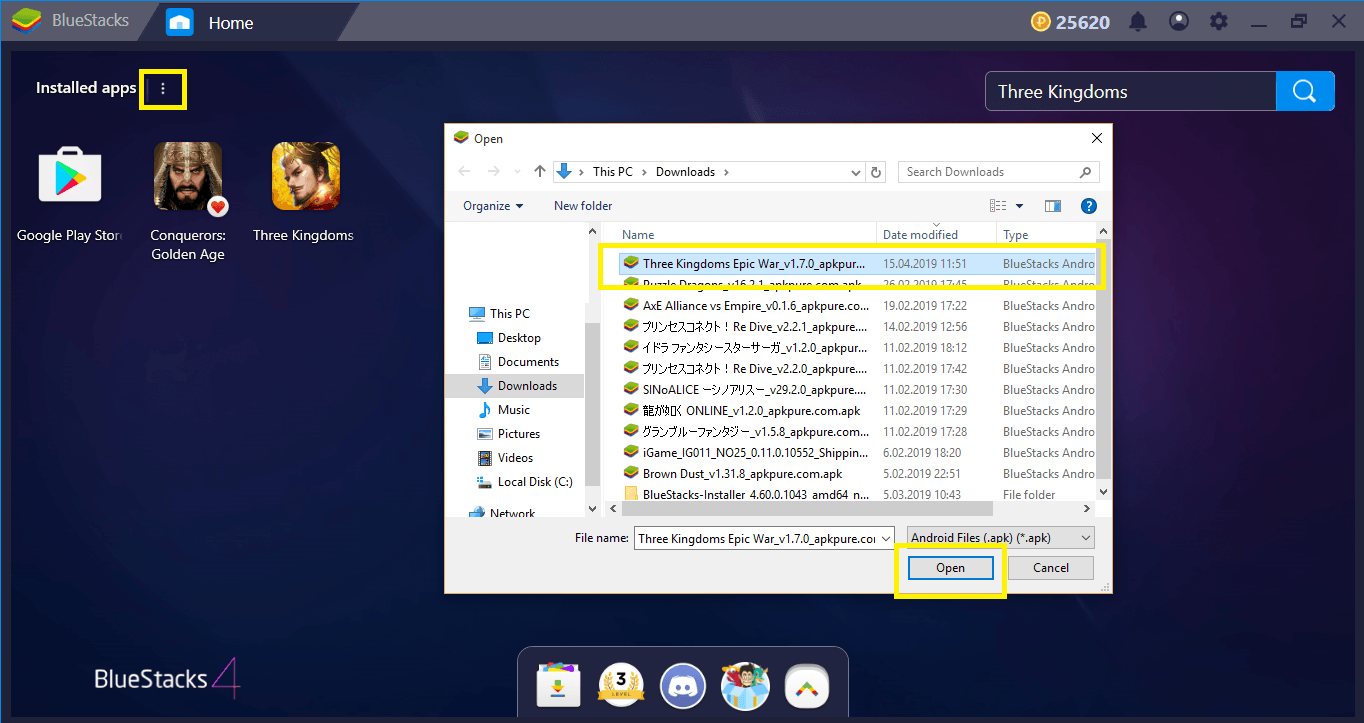 Configuring And Personalizing The Controls
Three Kingdoms: Epic War has two game modes: In the first one, the game looks very much like an action RPG, where you roam the world freely and get new quests. And the second one is the battle screen, where you fight against hordes of enemies. BlueStacks offers default controls for both modes and you can change these as you like. In fact, you can assign new keyboard shortcuts to every feature of the game on a visual interface. Let's see how you can do all of these.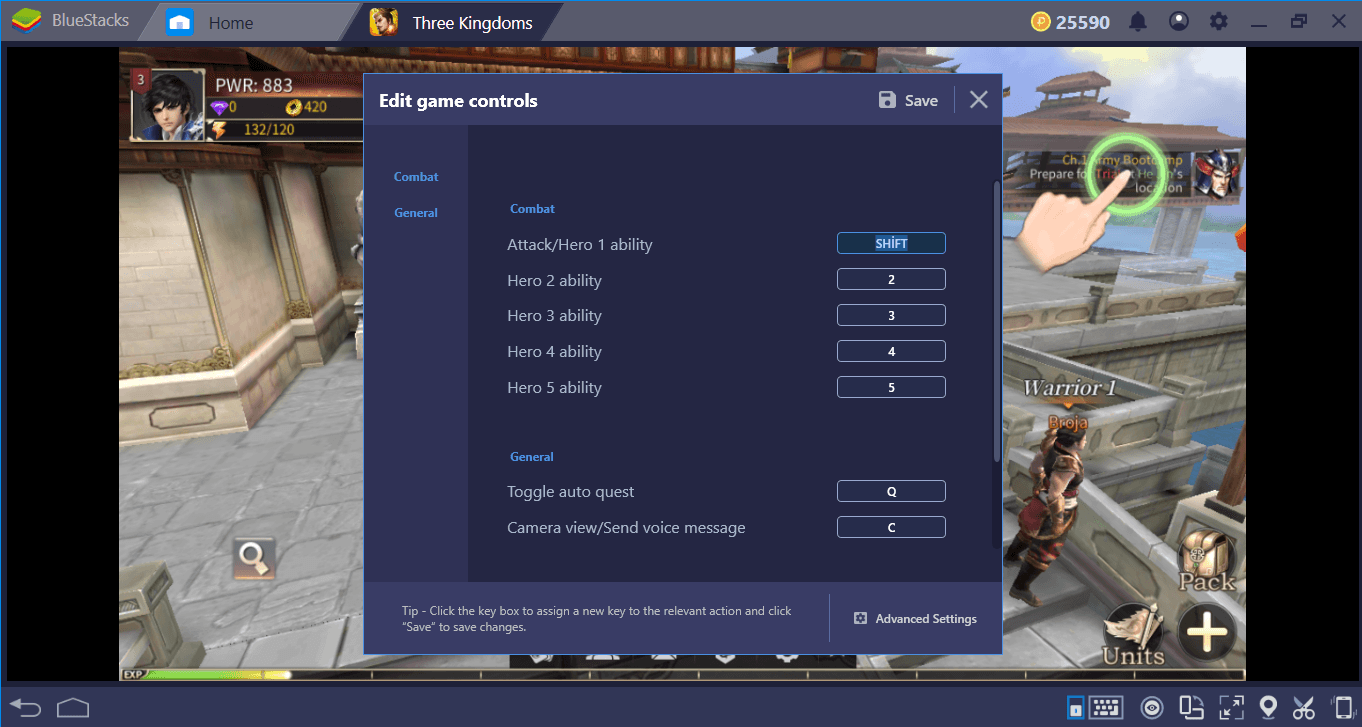 This is the default controls screen, which you can open by clicking on the tiny keyboard icon at the bottom right. Once you assign new keys, don't forget to click on "save" and take note of "advanced settings" shortcut at the bottom, we are going to use it next.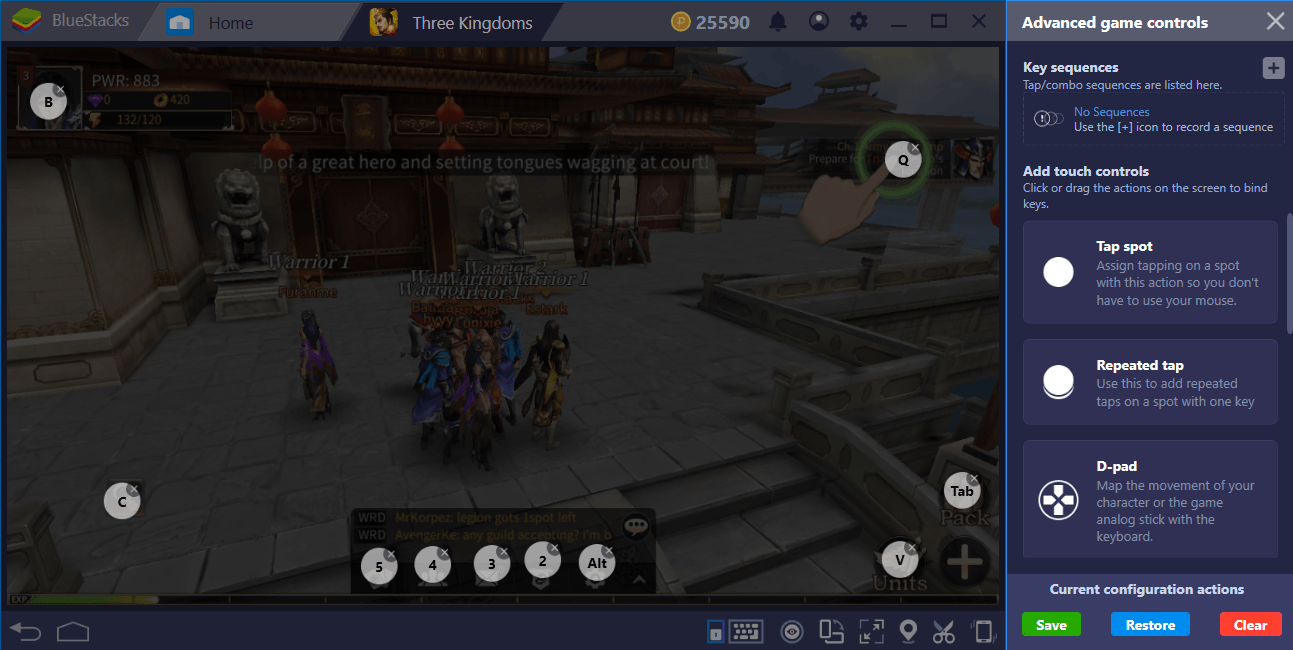 This is the advanced keymap tool interface, which can be launched by clicking on the "advanced settings". We created tap spots on top of feature buttons and assigned new keys to them. We can use these keys to activate those features/open related menus.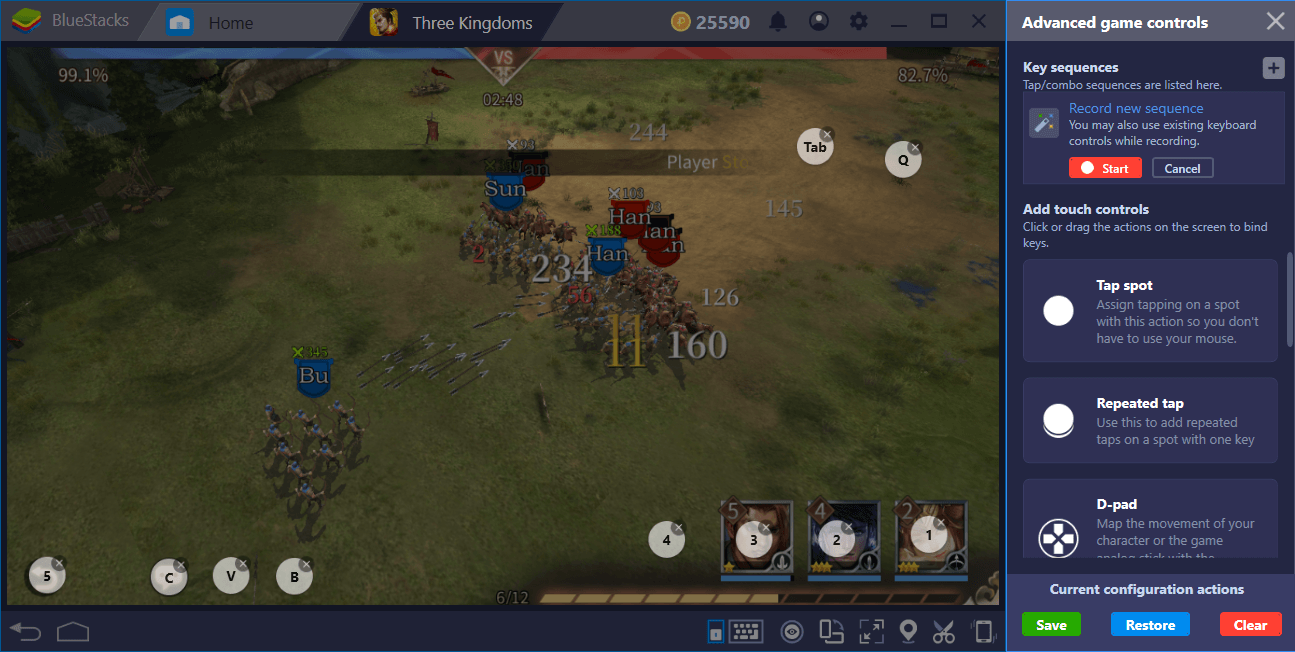 And this is the battle screen, with advanced keymap tool activated. The same thing goes here: Create and drag tap spots on top of the buttons you will use and assign keys to them.
Creating Formations And Recording Them For Future
The battle system of Three Kingdoms: Epic War is quite complex and relies on creating different formations in your army. For example, your archers will become more effective when you use "long range" formation for them. Each unit group needs to use a different formation based on their strengths, and after a while, it will become quite hard to remember which formation was best for which group. Well, there is no need to remember all of these formations: You can record them, and repeat them with a single keystroke in the future.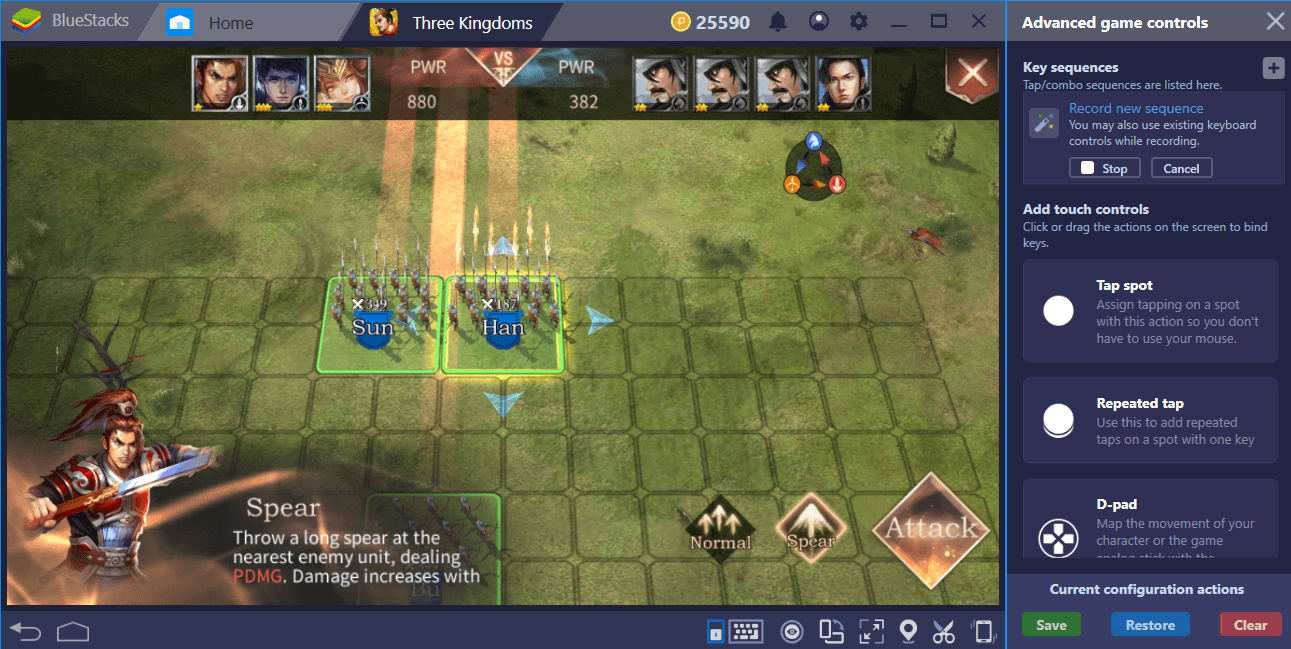 The beginning of the recording, we are forming our units.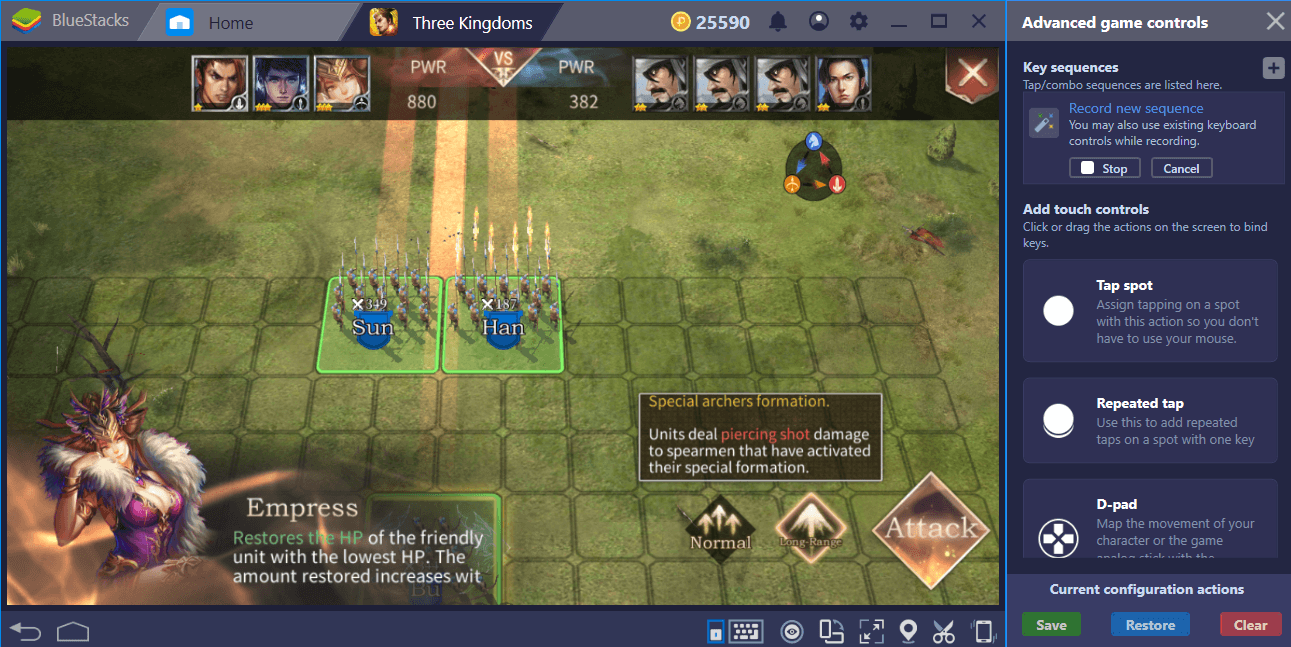 We are selecting the best formations for every unit group.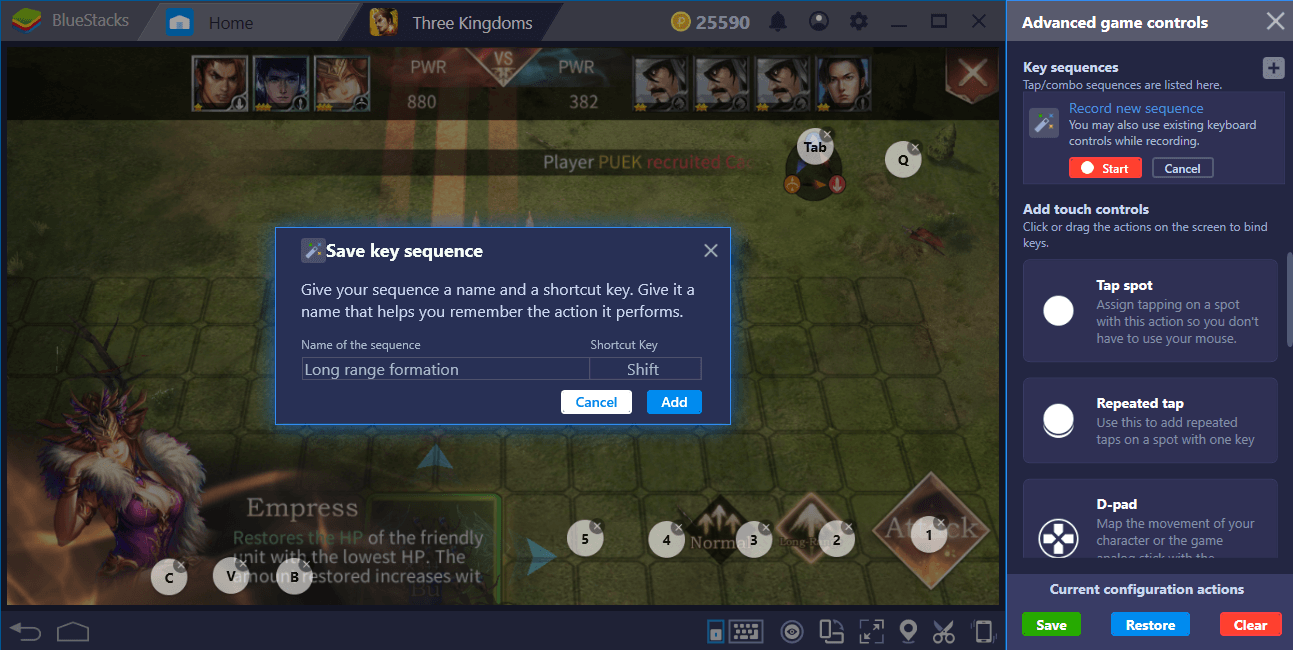 Give the recording a name and assign a key. In the future, all of your units will repeat these formations automatically when you press that key.
Getting The Best Units At The Beginning Of The Game
Three Kingdoms: Epic War contains light gacha features: At the end of every successful battle, you get to pick between four "cards". Each card reveals a different type of unit: You can get a very rare one or an ordinary character that won't be effective on the battlefield. You get to make this "summon" for the first time right after starting the game. And if you don't like the results, you can make the same summoning multiple times until you find the best units.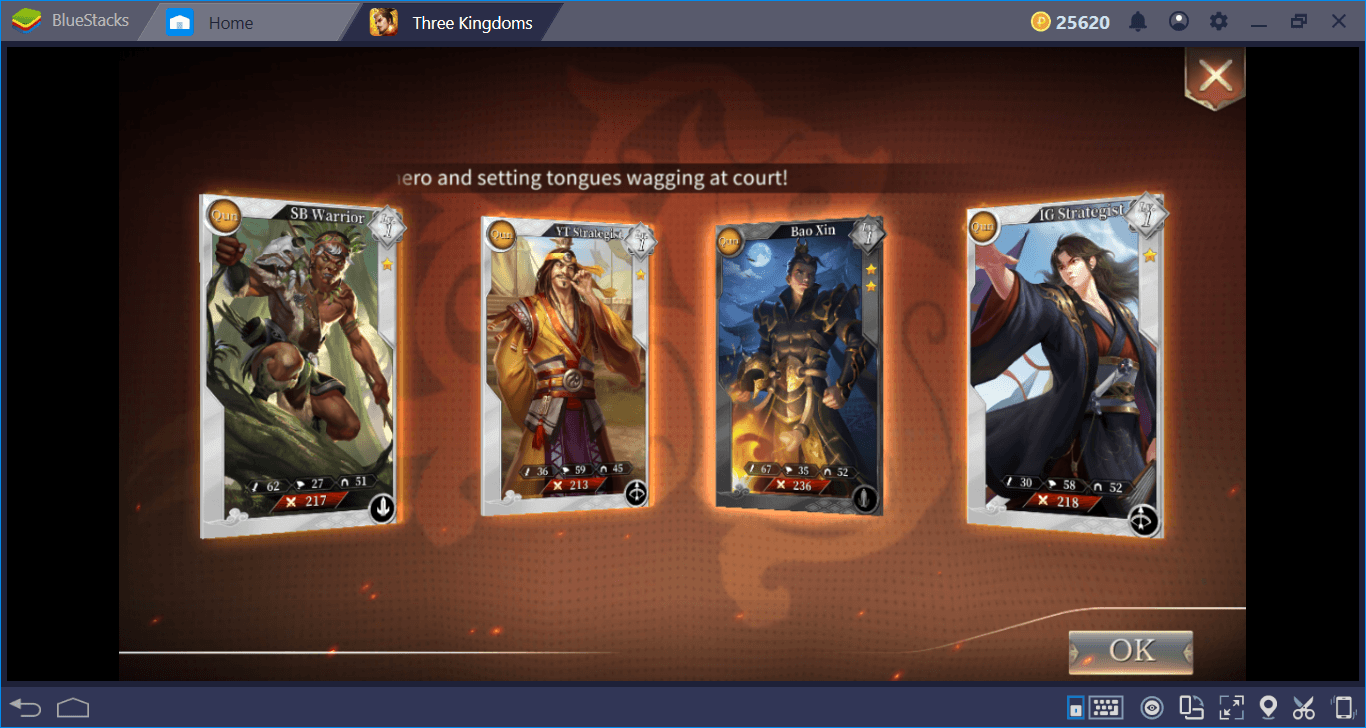 The results of the summon – not that good.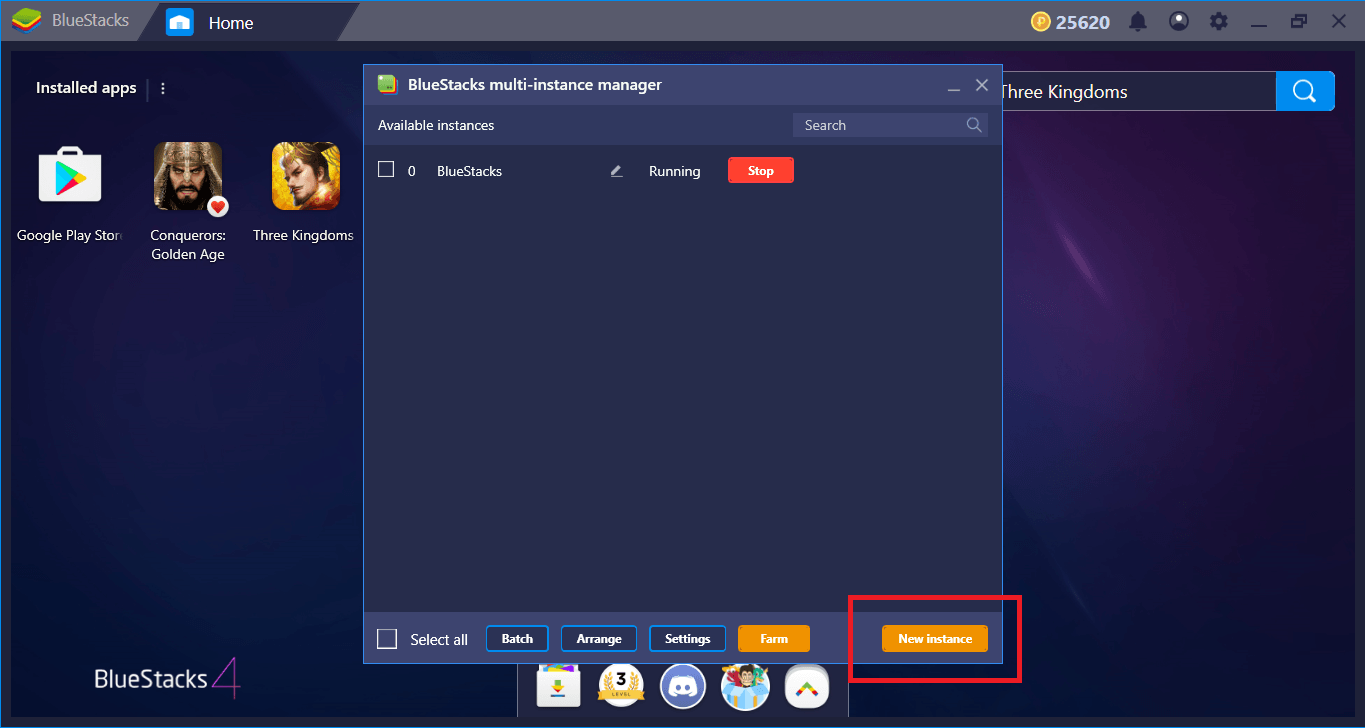 We are creating another instance with the BlueStacks Multi-Instance tool and try our chance once again. We can do this as many times as we want, there are no limitations.
We have recruited the best units and recorded the best formations for future use: We are ready to conquer three kingdoms. Continue with reading our review to learn more about the game and get ready for legendary battles, because Three Kingdoms: Epic War contains lots of them!