Game Overview
Call of Duty: Mobile – Learn About the Best Weapons, Graphics, Battle Royale Tricks and Loadouts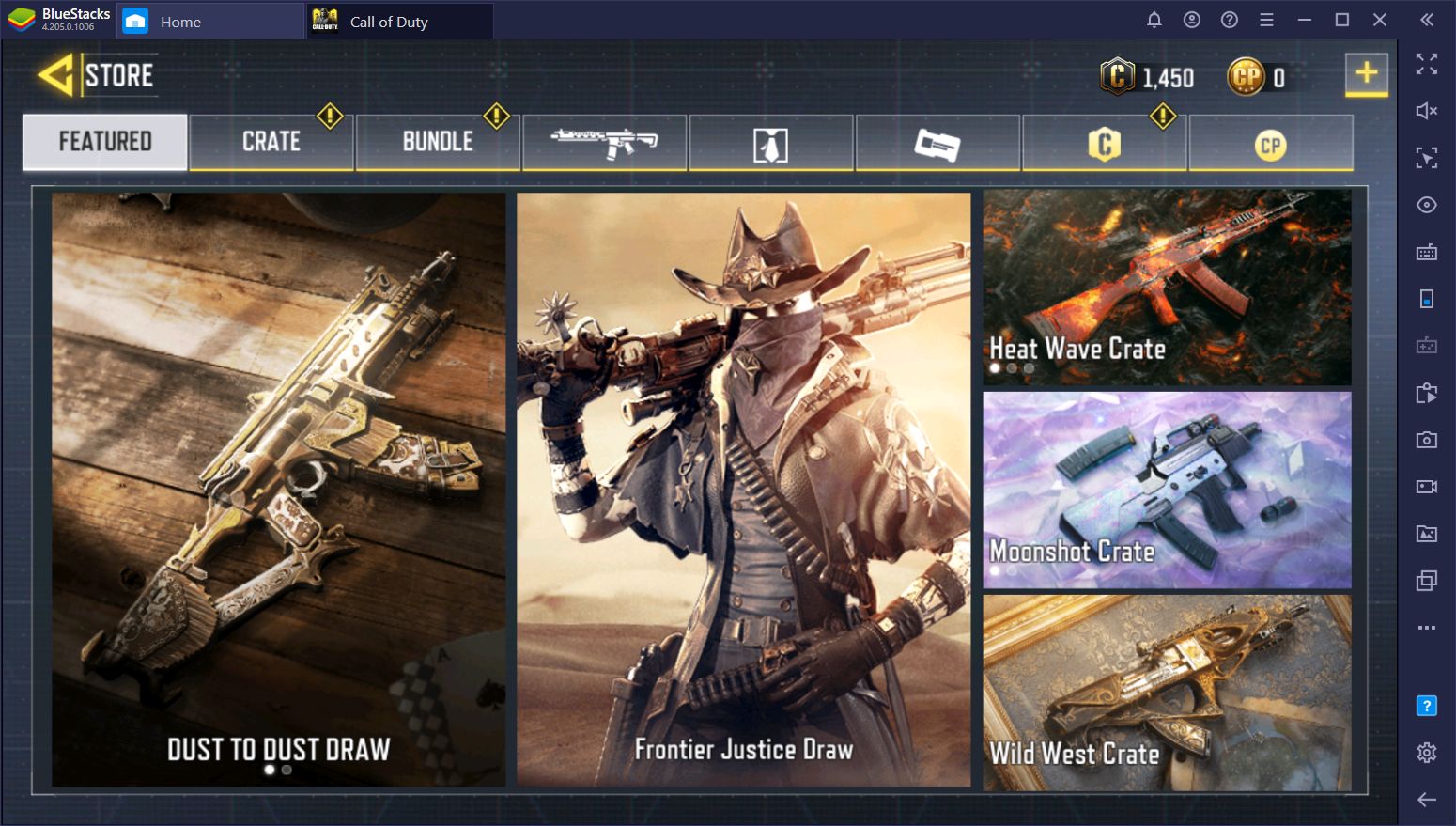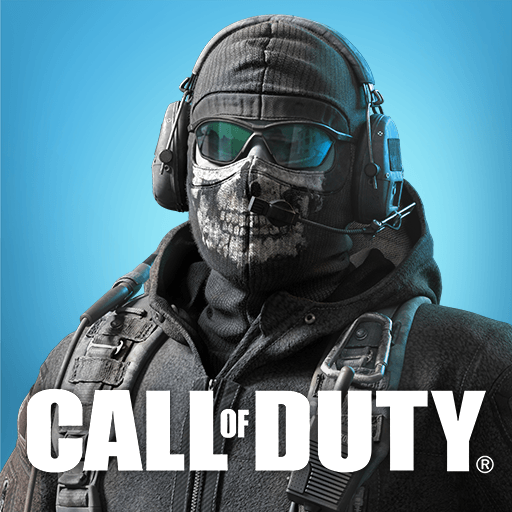 Table of Contents
As one of the most successful FPS series of games, the Call of Duty franchise doesn't really need an introduction. These games came out at a time where World War shooters were all the rage, alongside other notable titles such as Medal of Honor, Battlefield, and Red Orchestra, among many others. While some of these titles stayed in the past and never evolved, Call of Duty was among some of the few that stood the test of time and persevered by reinventing itself and adding more onto the standard formula that made it quite famous in the past.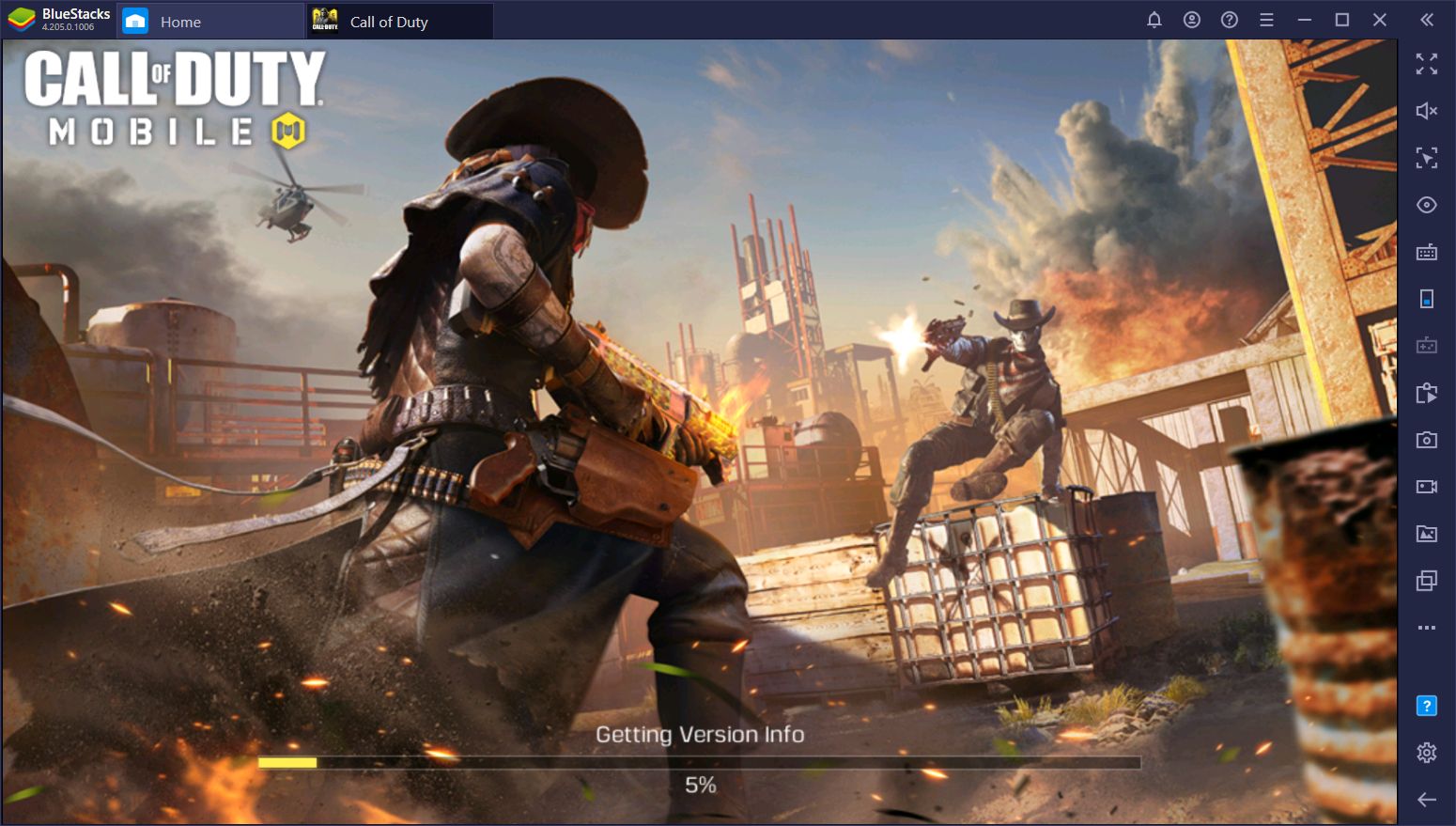 Fast forward a little under two decades and Call of Duty is still alive and better than ever, even going as far as to transition into the Android and iOS gaming scene with CoD: Mobile. These games offer their own unique formula to the shooter genre, which play like a combination of simulator and arcade games, with a notable focus on the latter. While series like Battlefield have also survived and are still quite active and popular, these are more war and combat simulation games rather than arcade shooters and, in consequence, are meant for a different crowd.
As a mobile game, CoD: Mobile has completely branched out from the narrative elements of its predecessors and instead focuses purely on the arcade gameplay. And before you ask: Yes, some of us play Call of Duty for the story! Nevertheless, the standard gameplay in this mobile shooter is just as you'd expect; full of gratuitous shooting and fast-paced, intense action in all its game modes. And when it comes to game modes, there are quite a few to name here, including the standard Team Deathmatch, Search and Destroy, Domination, and Hardpoint, among many others. We'll get to talking about the different game modes later on.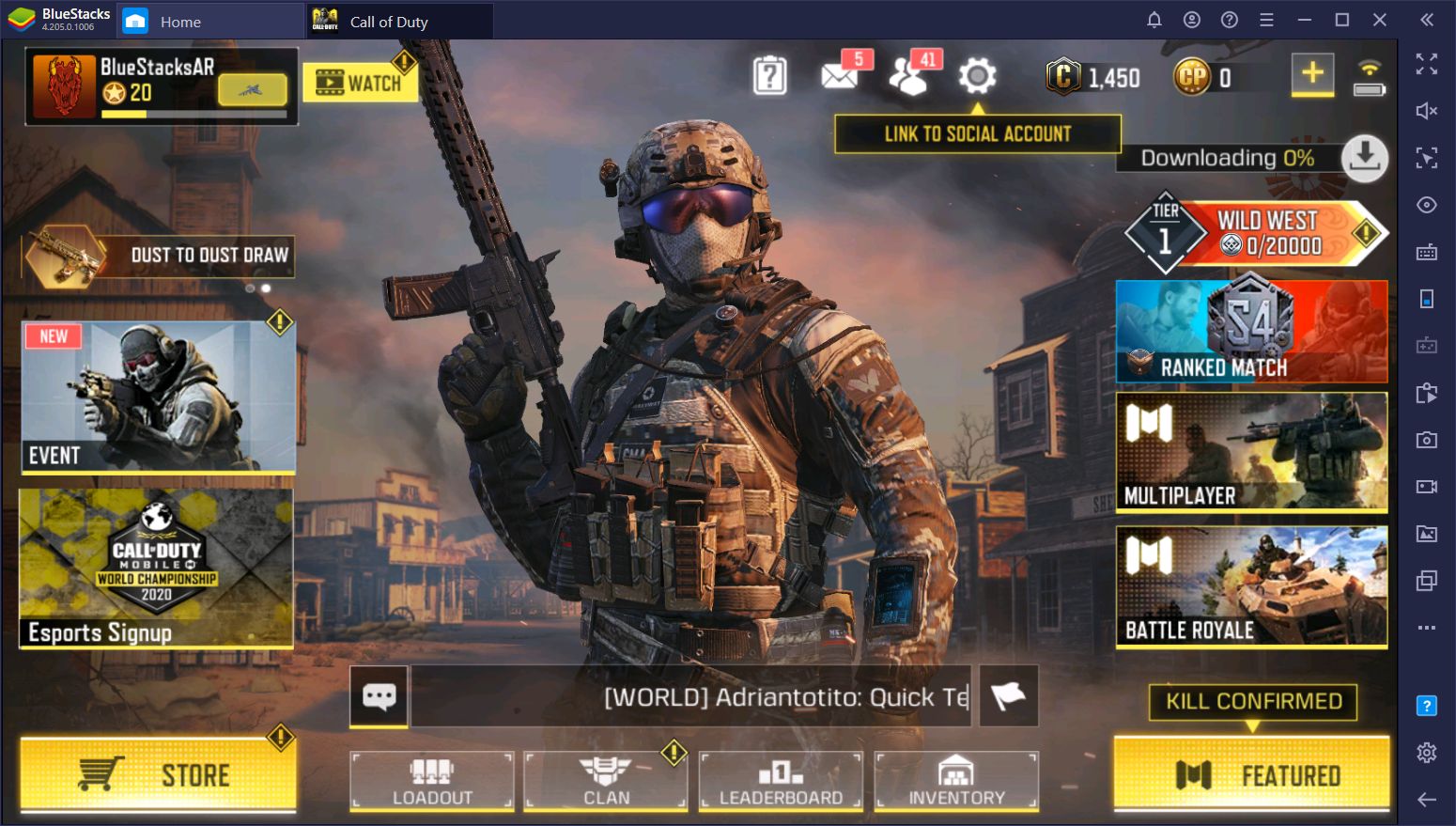 However, no matter how many game modes and features a shooting game has to offer, it has to be fun to actually play in order to be successful. And considering that Call of Duty has always been a franchise for PC and consoles, there was a reasonable amount of skepticism once the CoD: Mobile released for phones. However, this doubt was quickly brushed aside when gamers actually tried it and saw how awesome the controls were, not to mention the quality of the visuals and graphical elements.
Sadly, this isn't to say that CoD: Mobile is your regular phone game that runs well on any device. Its amazing graphics and potential for achieving silky smooth framerates come at a cost. Namely, you need a good phone in order to run it. And even if you do have a powerful device (kudos to you!) you'll still be limited by its small screen and clunky touchscreen. This makes it more than obvious that Call of Duty stayed in PC and consoles for a reason.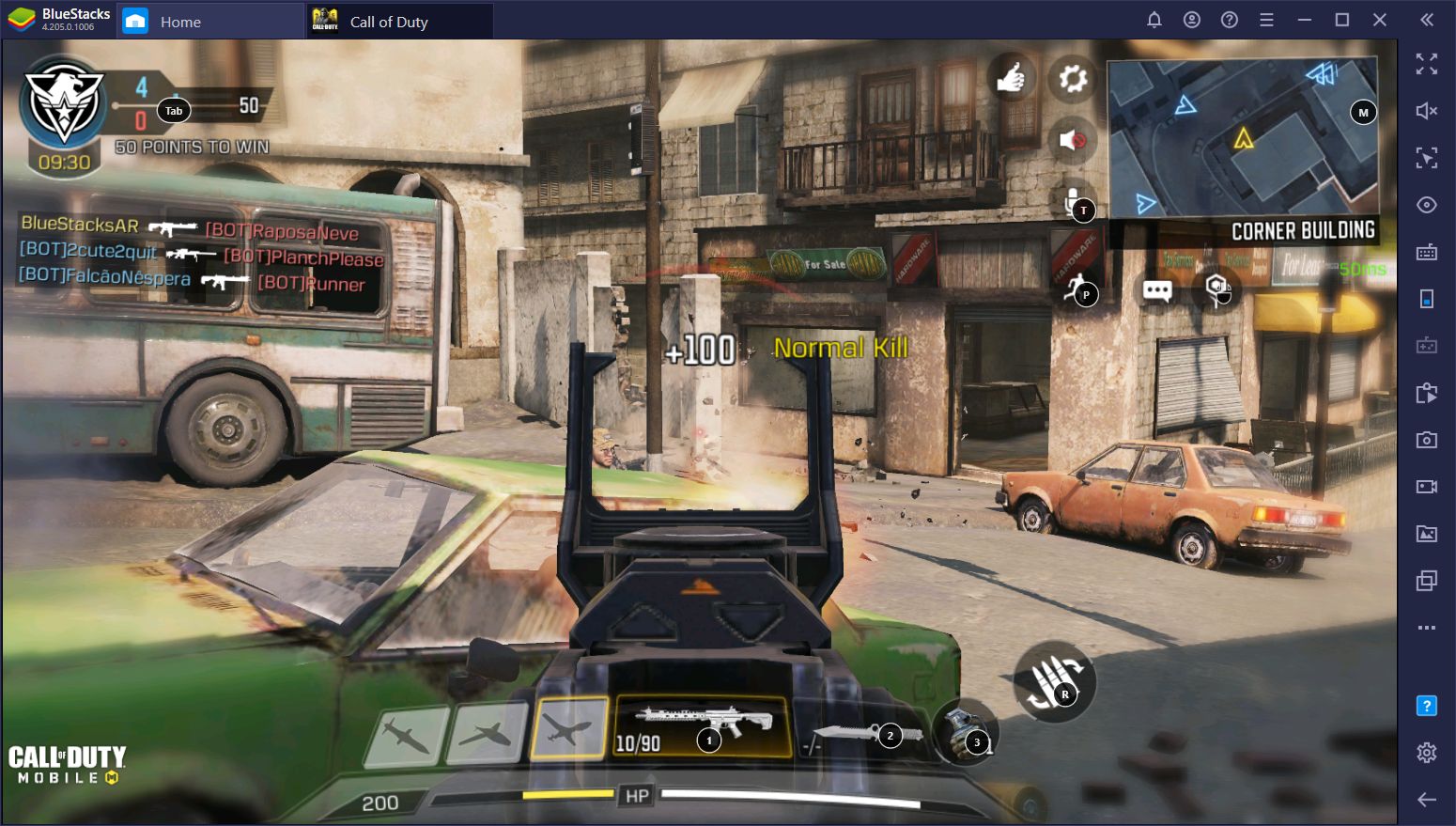 Luckily, if you're a fan of the series, and like what CoD: Mobile has to offer, you can enjoy this awesome shooter game on your PC with BlueStacks. In this guide, we'll show you exactly how to get started in this game on our emulator, as well as share a few tips, tricks, and information about some of its most basic aspects. If you want to learn more about a certain topic, feel free to click on any of the links that we'll leave in their corresponding section.
1. Installing, Playing, and Dominating in Call of Duty: Mobile on PC With BlueStacks
The first part of enjoying your time with Call of Duty: Mobile comes from actually being able to play it comfortably. Sadly, this is made all but impossible whenever you're trying to line up a perfect shot when playing on your phone due to its awkward touchscreen controls. Even with the game's aim assist activated, you'll still be at a disadvantage since this system forces you to land body shots and makes it difficult to land precise headshots.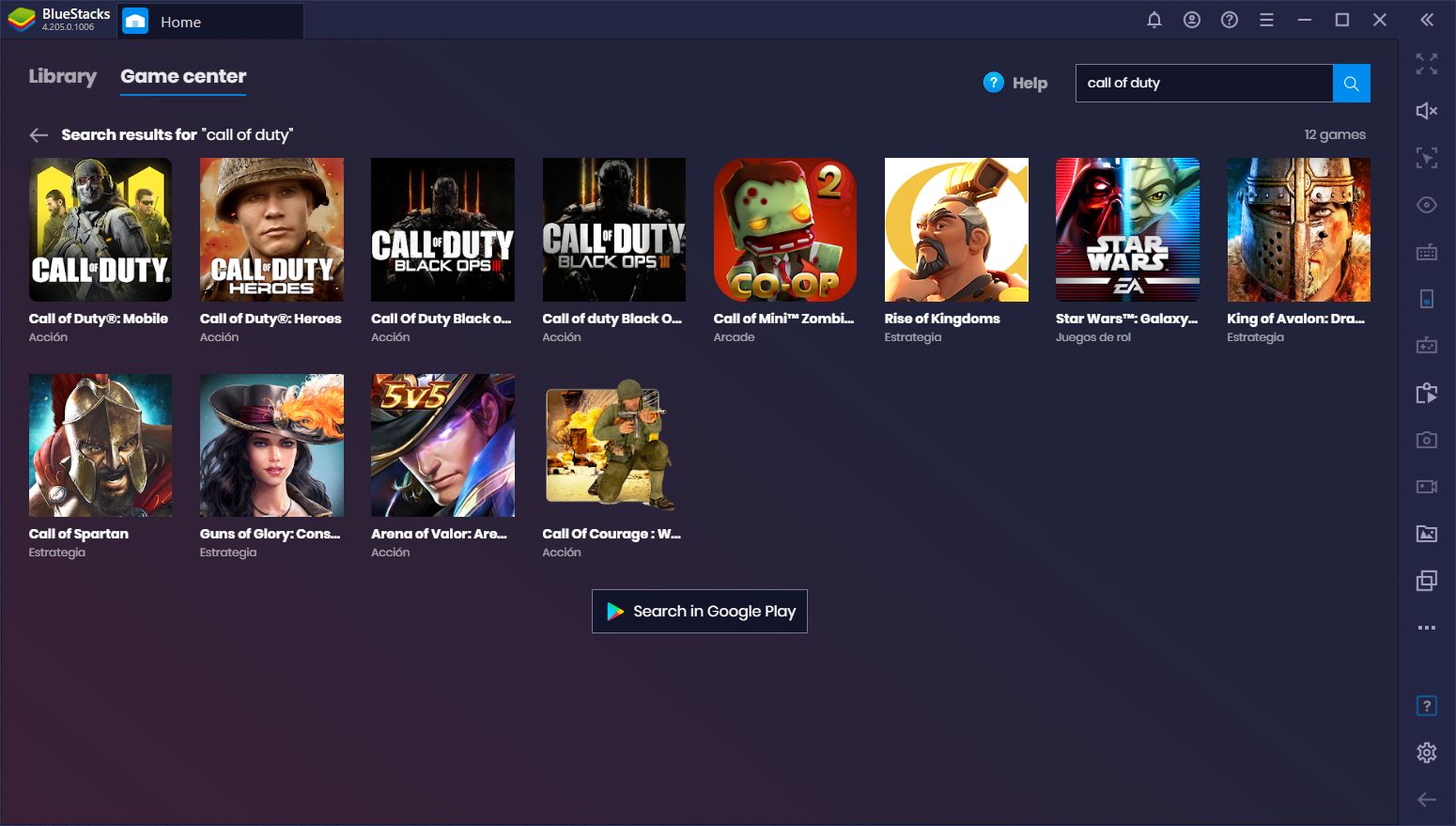 But what if you could play CoD: Mobile on PC? What if you could take everything this awesome shooter game has to offer and enjoy it on your computer, using your mouse and keyboard? This is exactly what BlueStacks has to offer as our powerful Android emulator allows you to install Call of Duty: Mobile on your PC and play it as you would any other FPS game on the platform.
Playing CoD Mobile on PC is as easy as installing the latest version of BlueStacks and downloading the game from the App Center. Once done, clicking on the newly-installed app on the home screen will launch it and you'll be able to play just as you would any other Android game, but on your PC instead of your phone.
There are many benefits of playing Call of Duty: Mobile on PC. For starters, as long as your system fulfills the recommended requirements, you will enjoy everything this game has to offer in terms of graphics and performance. This game looks just as good as any PC Call of Duty game, with only a fraction of the system requirements. Achieving a stable 60 FPS framerate on BlueStacks is also quite possible, and you won't even have to sink a ton of money on buying an expensive phone for it.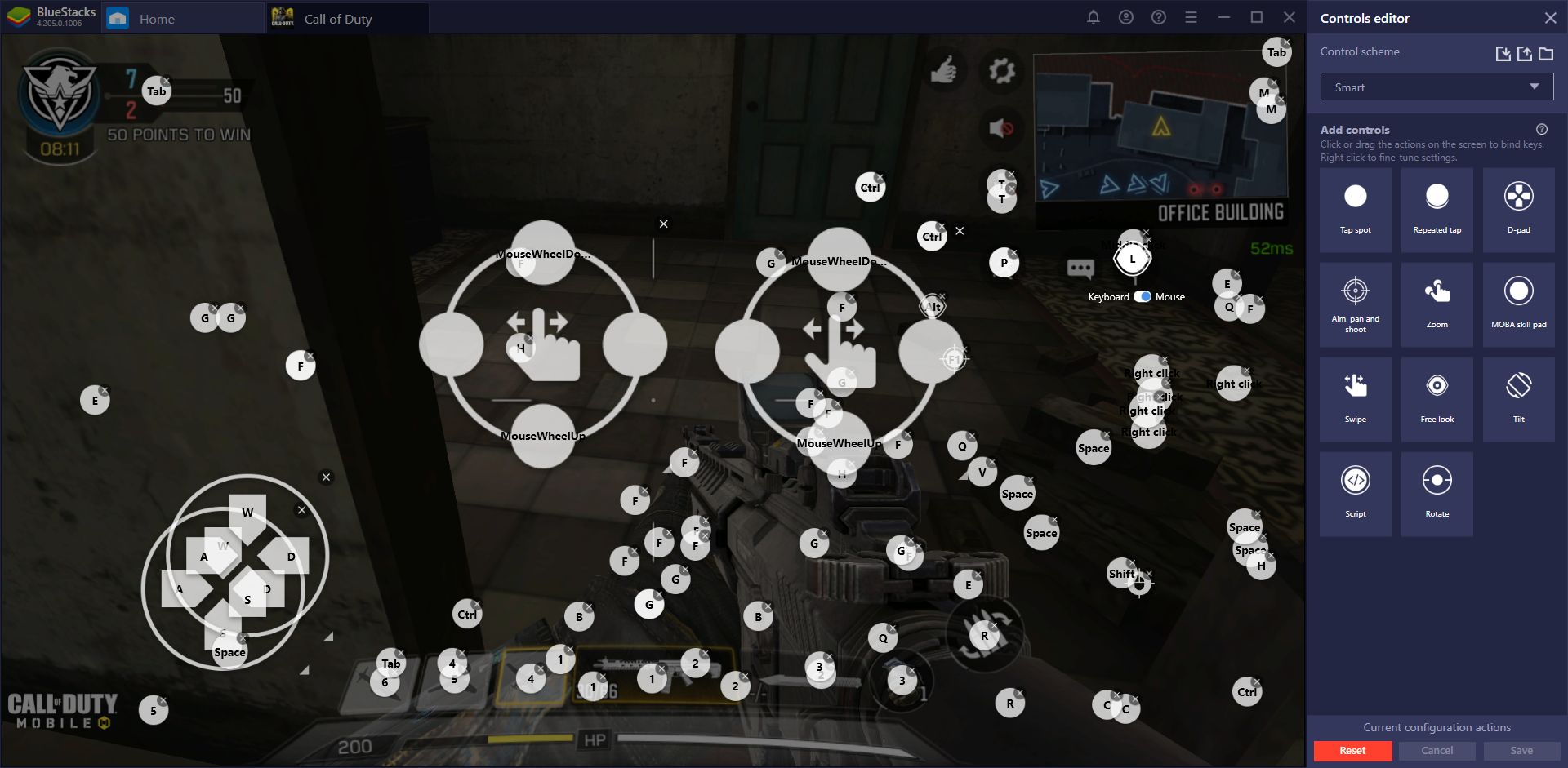 However, the best part about playing CoD: Mobile on BlueStacks is, without a doubt, the access to the Keymapping Tool, which allows you to enjoy this shooter game the way it was intended, with a mouse and keyboard. Truth be told, CoD: Mobile does a good job of providing serviceable touchscreen controls. However, you simply can't beat the convenience and precision of a good ol' mouse and keyboard combo. And with the Keymapping Tool, you can create all sorts of customized controls schemes for any situation.
Aside from your standard kb+m setup, BlueStacks also offers exclusive smart controls, which is a feature that automatically activates and deactivates your mouse cursor depending on the context. For instance, if you open the map in-game, smart controls will activate your cursor so you can scroll and mark items on the map. When you close the map or menu, the cursor will disappear, and you'll be reverted to your standard controls so you can quickly get back in the action.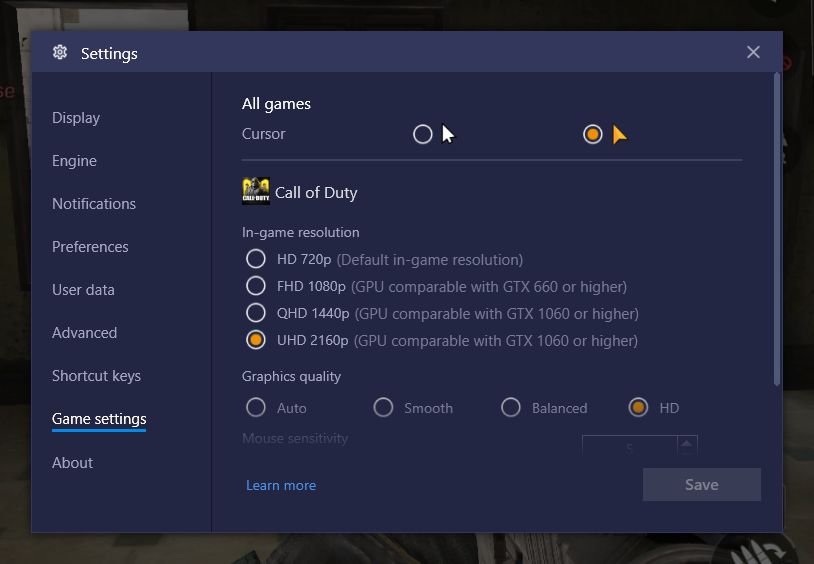 One last feature that we absolutely must mention when it comes to enjoying CoD: Mobile on PC is the fact that, on BlueStacks, you can increase the visual quality of the game even further than intended. Our emulator allows you to set the game resolution at up to 2160p and even activate HD graphical settings. The result is a game that looks just as good as some of its PC counterparts and with only a fraction of system requirements. You can find these advanced graphic options in the "Game Settings" tab of the Settings menu.
2. Is Call of Duty: Mobile Pay to Win?
Before we get into explaining the basics of this game, we feel the need to address a concern that is quite prevalent in the audience. Specifically, many people claim that CoD: Mobile is pay-to-win and, to an extent, they'd be right. However, while players can pay real money to unlock stronger and better gear and powerups, these are all things that you can obtain from playing regularly, without spending a penny. At the very least, you can come real close to having as much power as whales in this game.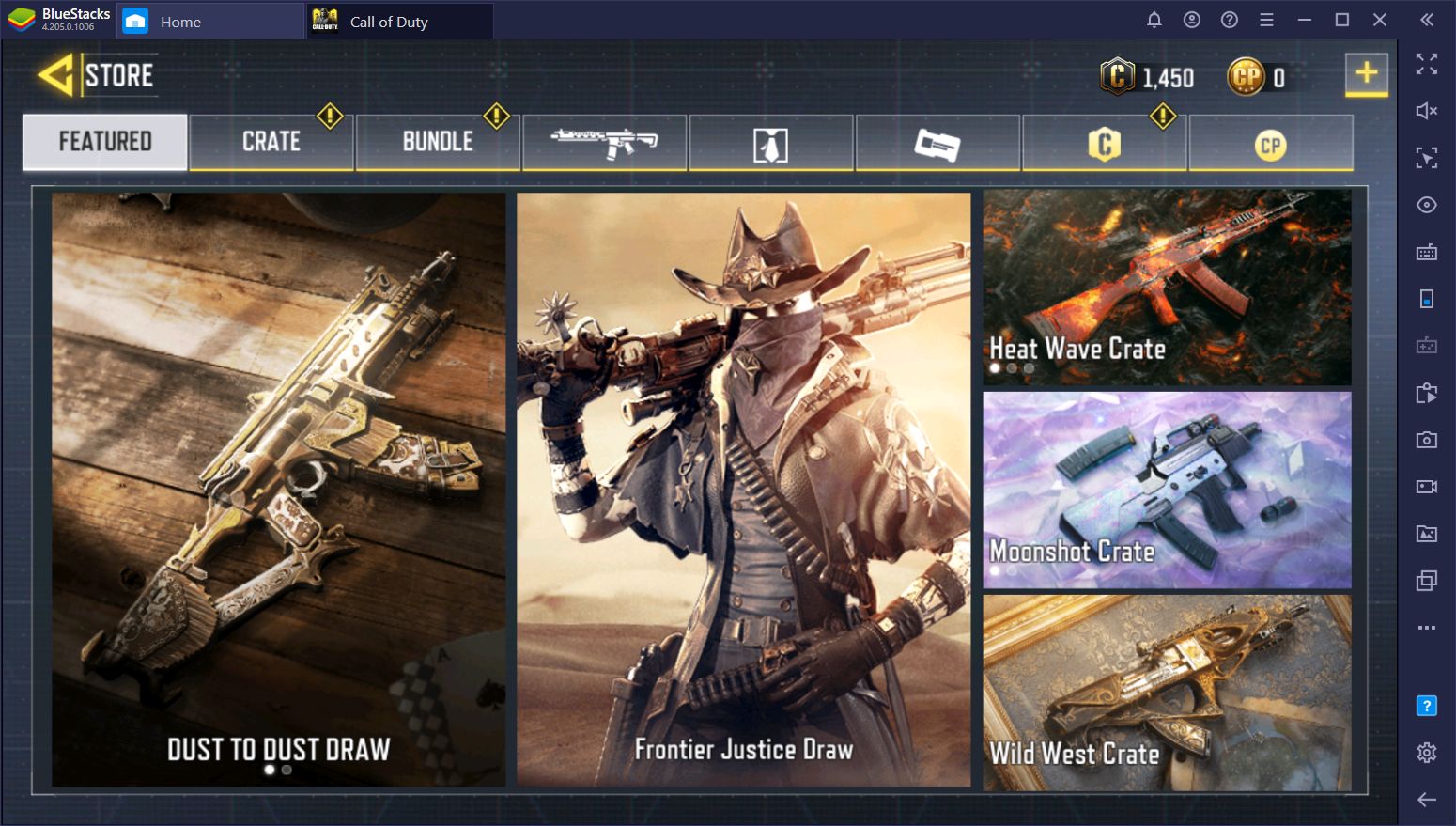 However, when it comes to pay-to-win features, people forget one very important thing: Even if whales do have easier access to better weapons, they still need to actually hit you in order to kill you.
Call of Duty: Mobile is a shooter game with a very high skill ceiling. Just like in other shooters, having the best guns or equipment can only get you so far as you'll have to also be proficient with the said weapons in order to win. In this sense, even a F2P player can easily defeat people who pay to unlock certain features if they're skilled enough.
In other words, CoD: Mobile is an awesome shooter game—some would say it's the best game of its kind for the mobile platform. Don't worry too much about whales and simply enjoy it and get some practice. Before long, you'll be getting kills left and right, regardless of if you're up against whales or F2P players.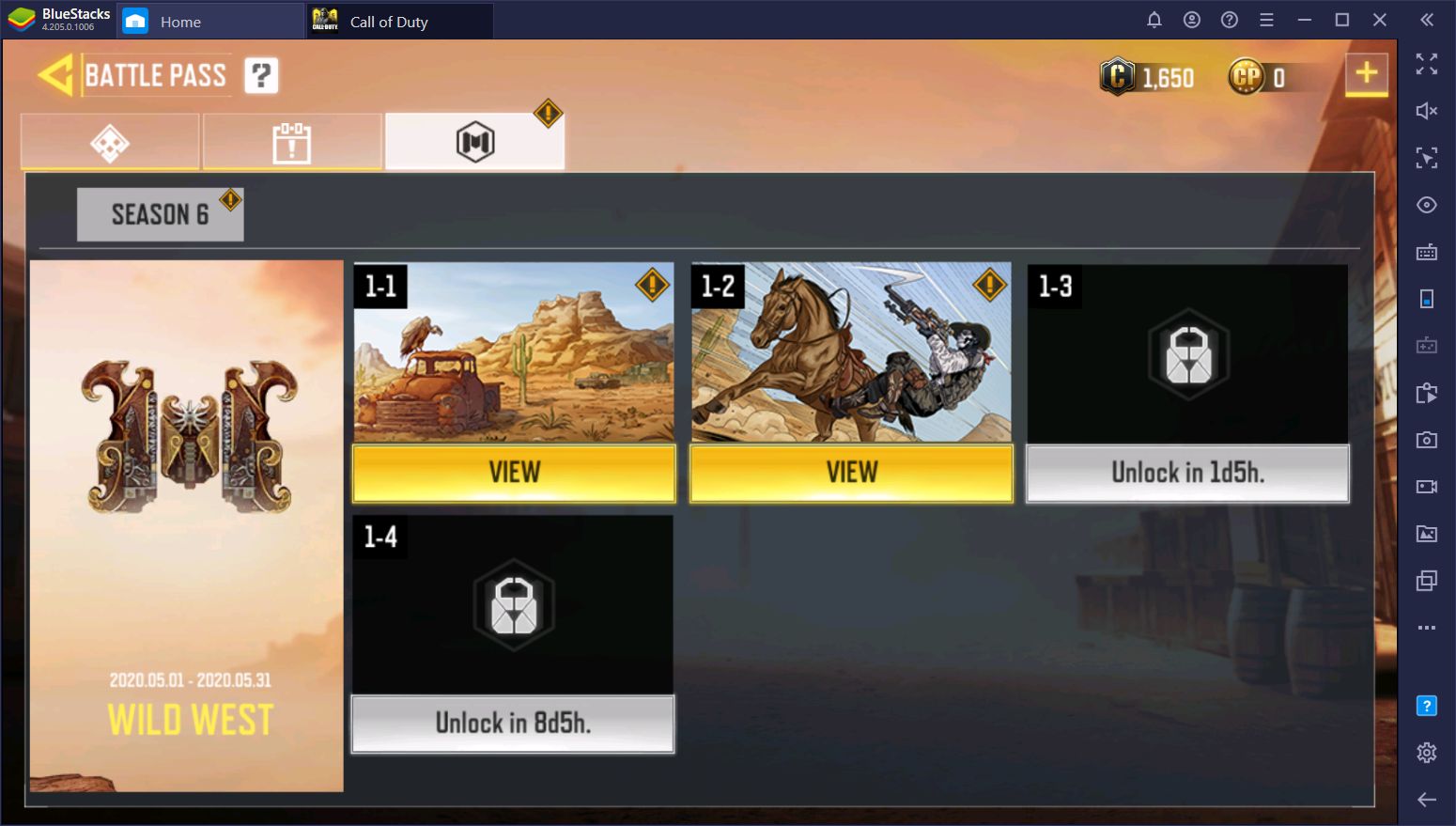 3. The Different Game Modes
One of the aspects that sets CoD: Mobile apart from other shooter games is the sheer variety of game modes and maps it offers. These modes offer gameplay that involves everything from killing as many enemies as you can, searching and defusing a payload, or capturing the enemy's flag and taking it back to your base, among many others. Call of Duty: Mobile was also the first in the series, aside from Black Ops 4, to offer a battle royale game mode, which is also quite popular in the audience.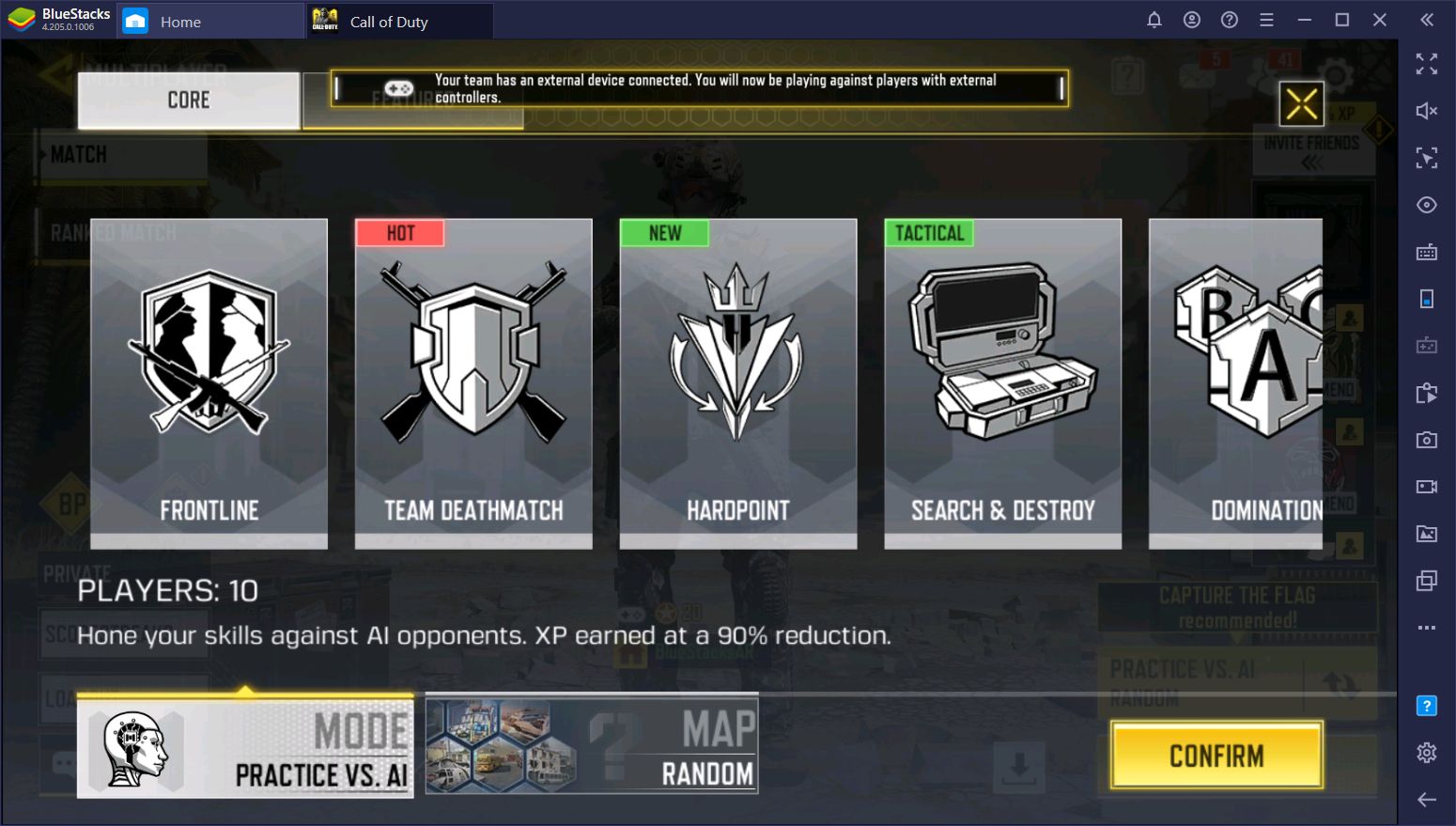 Here are some of the most popular game modes in CoD: Mobile:
Frontline: Typical team-based game mode where everyone always spawns in their respective bases. The objective is to score as many points as possible before the timer ends.
Team Deathmatch: Similar to Frontline, but the spawn points are variable instead of limited to bases.
Hardpoint: A team-based mode where points are scored by capturing and holding a point on the map
Domination: Similar in concept to Hardpoint, but with multiple capturable points.
Search and Destroy: A game mode played in rounds where teams must either work together to plant the bomb and destroy the objective or prevent the enemy from doing so. Deaths are permanent in this mode; players respawn in the next round.
Aside from these standard game modes, we also have the popular battle royale mode in CoD: Mobile, which is an entirely different beast in its own category. In case you're not familiar with it, it consists of players descending on a map and using the guns and gears they pick up from the ground to fight other enemies to become the last team standing.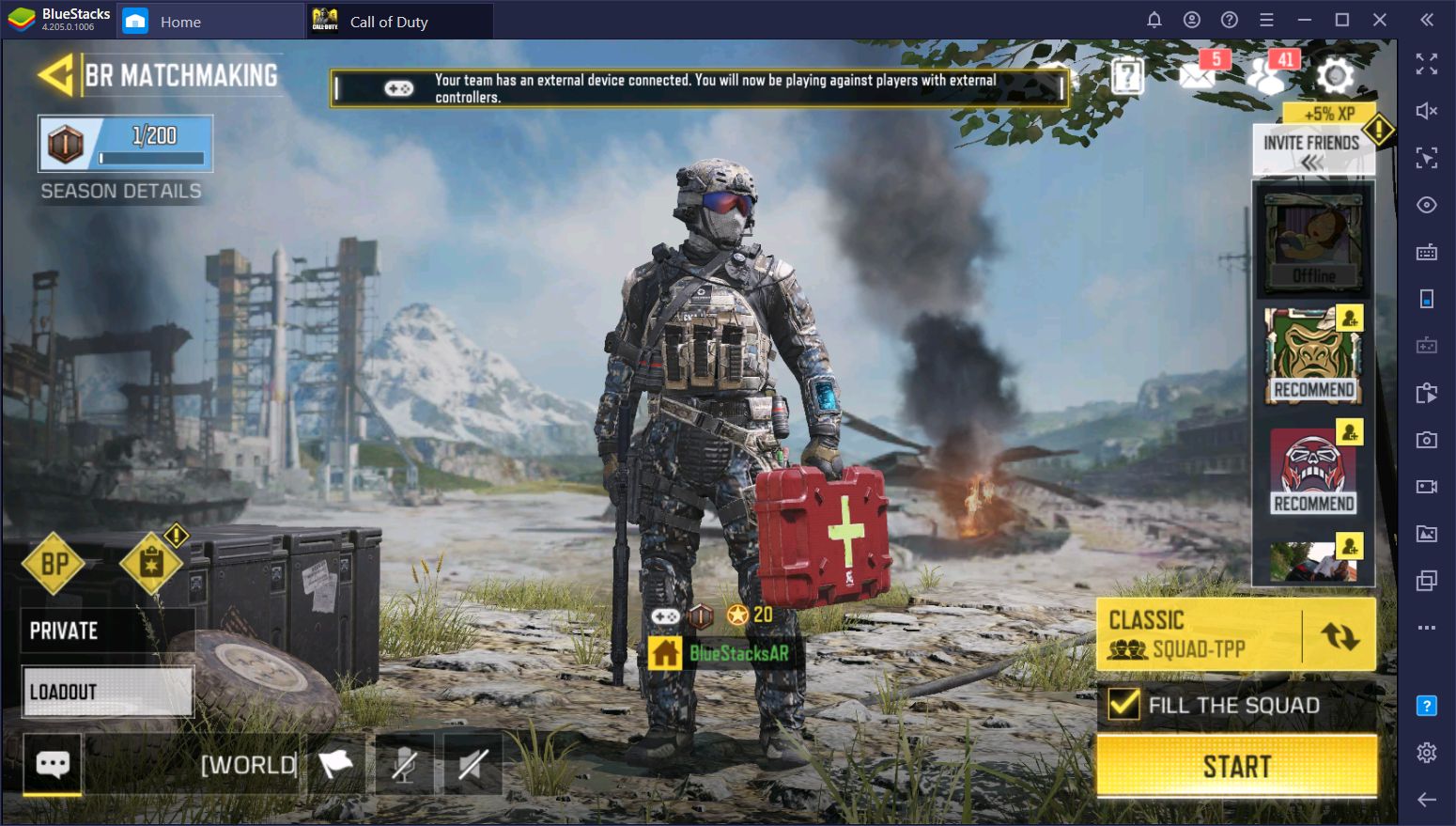 Lastly, this game also features many limited events and game modes, which become available at certain moments and add tons of variety to the standard gameplay in CoD: Mobile. Some of these modes include Prop Hunt, Capture the Flag, Kill Confirmed, 2v2 Showdown, and Free For All, among others.
4. The Best Guns in the Game
No shooter game is ever complete without a large repertoire of guns that players can unlock and use during their excursions into enemy territory. From handguns and SMGs to shotguns, assault rifles, and sniper rifles, as well as a wide variety of throwable weapons, there's something for everyone in CoD: Mobile.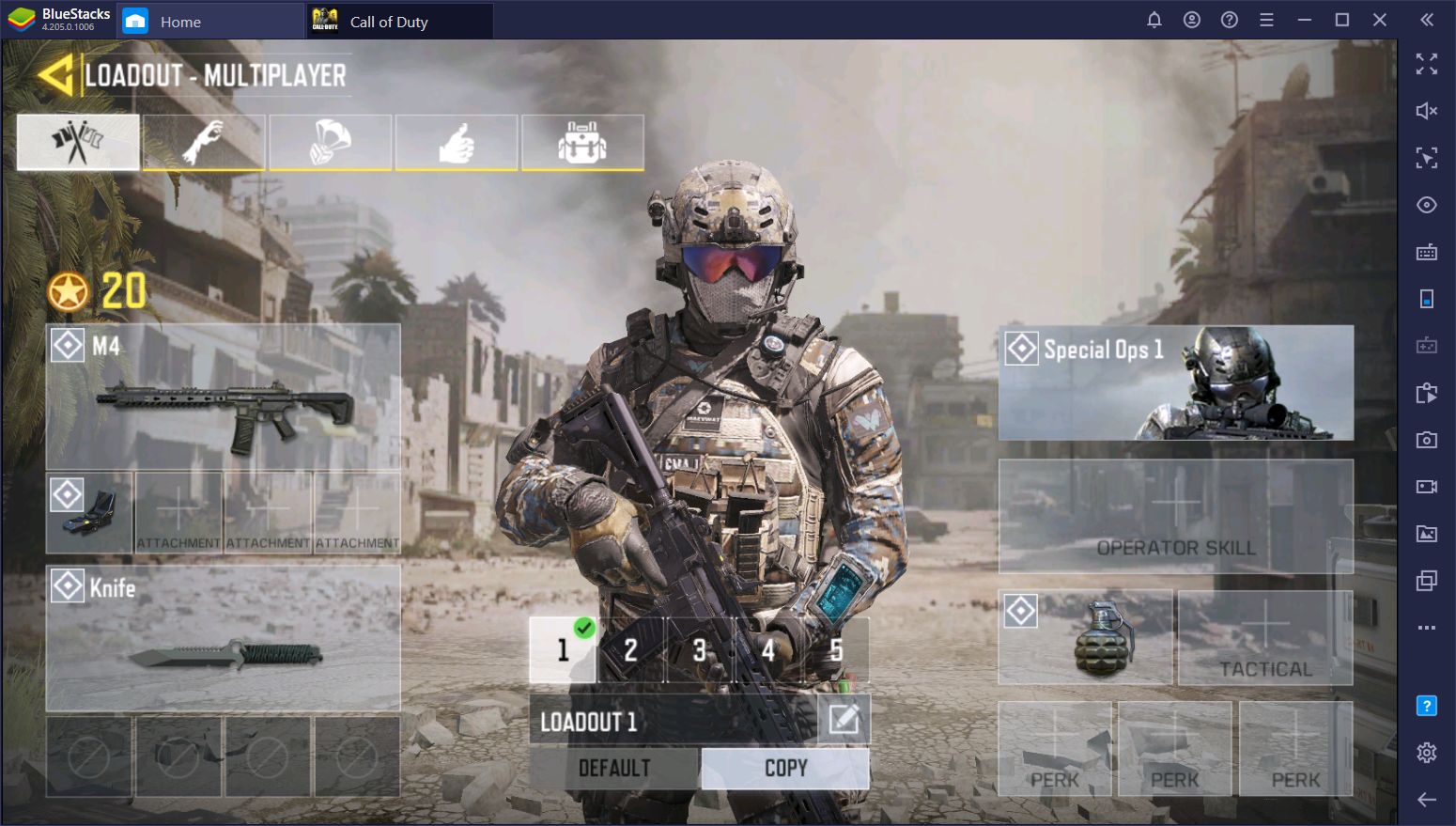 If you're looking for the best guns in terms of pure stats and handling, however, you're better off with one of these babies:
BK75 – Ancient Runes (AR)
DL Q33 (Sniper Rifle)
AK117 (AR)
MSMC – Ancient Runes (SMG)
Arctic .50 (Sniper Rifle)
AK 47 (Assault Rifle)
RPD (LMG)
While your choice for the best gun in CoD: Mobile will vary according to your preferred playstyle as well as the mode and map you're playing in, there are weapons in this game that are objectively better than others. Regardless, we always say that the best gun is the one you feel the most comfortable with. We already lost count of the times we've been schooled by someone using shotguns, which are objectively garbage, probably because this person has probably put a lot of practice into mastering the playstyle associated with this weapon type.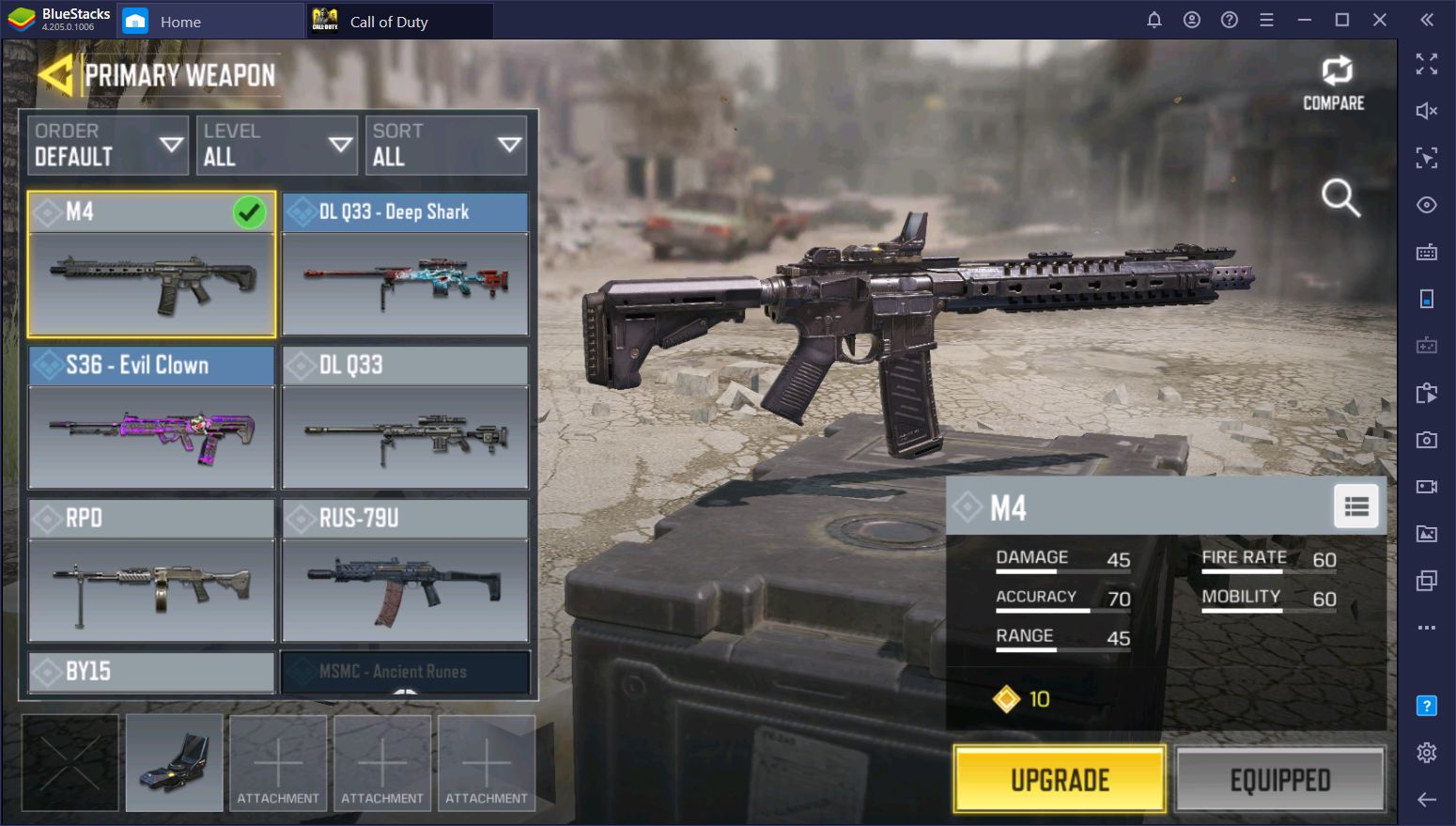 5. Tips and Tricks for Call of Duty: Mobile
If you want to get good at CoD: Mobile, you'll need more than just your weapons; you'll need all the information you can get about the game's mechanics. Luckily, we have plenty of guides at your disposal in our blog, including articles on the following topics:
If you want to check out more guides and info on Call of Duty: Mobile, feel free to swing by our blog where we have lots of articles laden with tips and tricks for this awesome shooter game.