Game Overview
Garena Free Fire – A Comprehensive List of Guides and Tips For This Battle Royale Game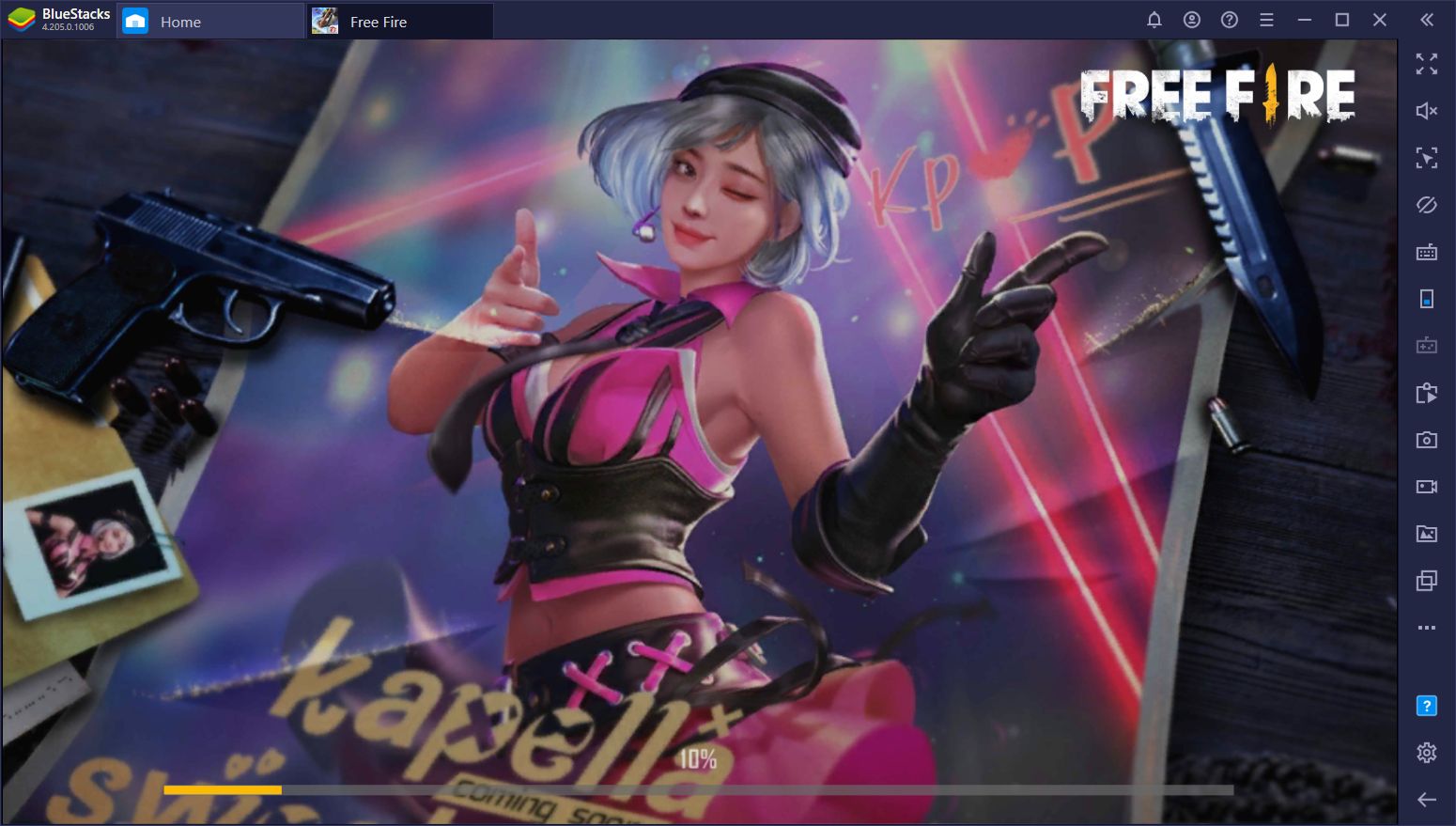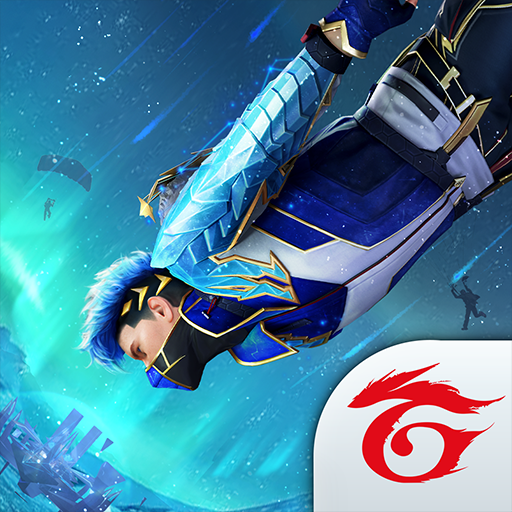 Table of Contents
Some say that those who take the first step on new adventures often become the best at what they do. Take DotA, for example, which started off as a humble custom map for Warcraft 3, and is now one of the biggest esports in the world. Or PUBG, which started in concept as a custom mode for Arma 2 with the original DayZ, and then went on to become the game that pioneered the battle royale genre. Similarly, Garena Free Fire was among the first batch of battle royale games to ever make it onto the mobile platform and, to this day, is still one of the strongest contenders in the genre.
Now, for those who don't know, battle royales are a subgenre of shooter games that, while taking the same basic controls and gameplay as their regular FPS and TPS counterparts, introduce them into an entirely new setting with a larger scope. The objective in Free Fire is to drop down from an airplane into a large map alongside dozens of other players and fight for your survival using the weapons and gear that you pick up from the many buildings and structures strewn throughout the map. And while you can play by yourself, you can also assemble teams of up to four players if you want to play with friends or to get matched with randoms.
At its surface, this concept is so simple that we honestly can't fathom how no one ever came up with it before. The combination of the large map with the tried-and-true shooter mechanics and controls goes together as well as butter on toast and offers some of the most exhilarating moments that we've had in any games of this genre in recent times. Few things come close to the emotions we feel when we're in the final circle trying to find the last remaining players in order to kill them and grab the victory.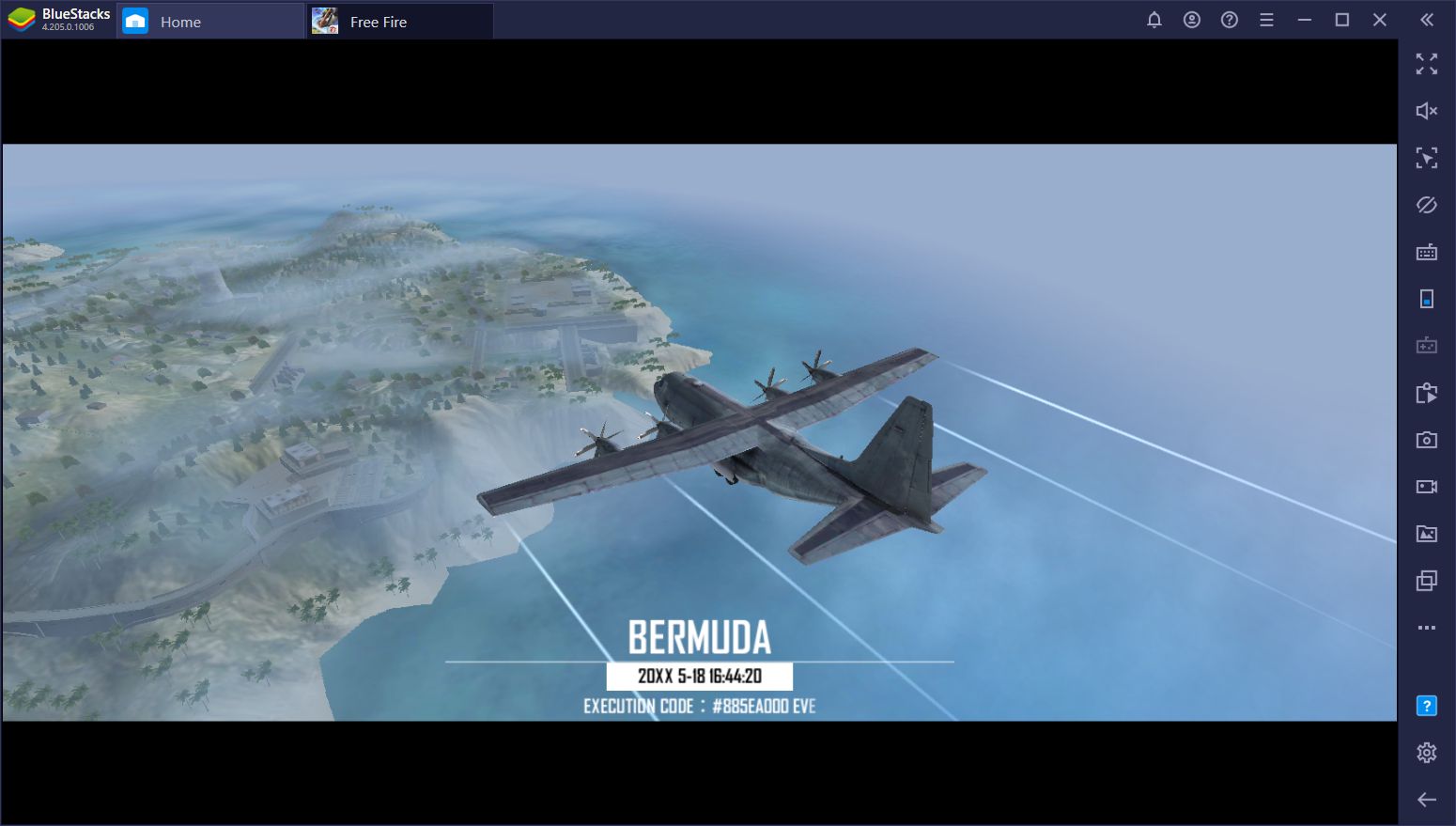 The design of games like Free Fire makes it so that no two matches ever play out the same way, which definitely adds to the excitement as you never know what to expect. You can even land on the same spot multiple matches in a row and have it play out differently each time! Sadly, this also means that, while you might have some good matches, there will inevitably be those occasions when you die quickly to someone who found a gun faster than you, or when you get sniped from the back without ever being able to fight back.
Nevertheless, for the most part, many of the variables in this battle royale game are in your control. While the standard Free Fire gameplay loop will have you running around picking up drops and looting objects, there are always things you can do to keep safe at all times, reducing your chances of getting killed by an ambush or by getting shot in the back when you're moving from place to place.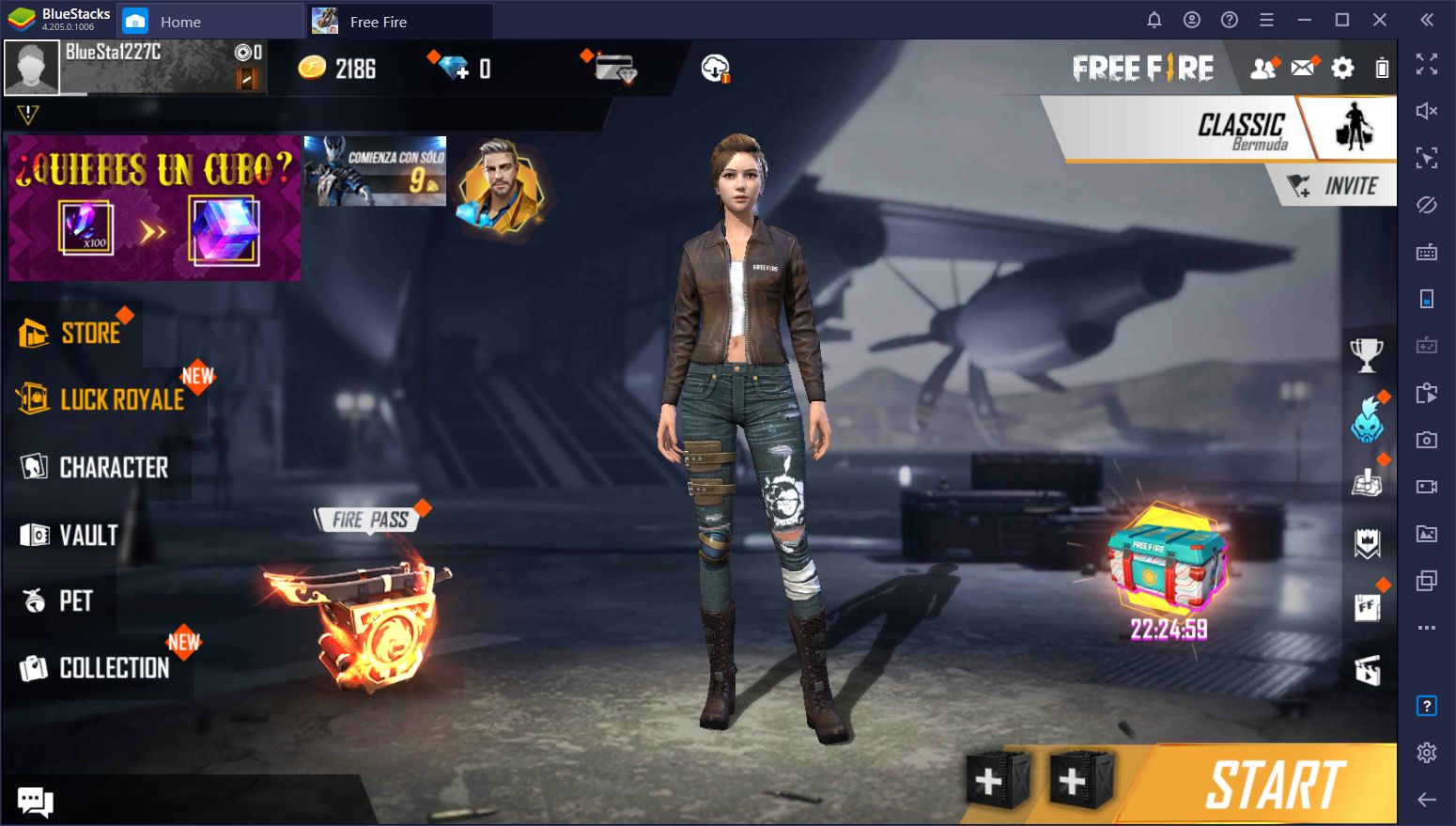 In the spirit of sharing the best tips and tricks for Free Fire with you, we've compiled a list of several useful guides and articles in the following paragraphs. Most of these topics are explained in further detail in other guides that are featured in our blog, so feel free to click on the links that you'll find in the text if you want to learn more.
How to Play Free Fire on PC
First thing's first though. Before showing you how to survive on the battlefield in Free Fire, we definitely need to address one of the biggest issues of playing it on your phone.
You see, while this game was definitely developed to be played on phones and tablets, the standard control scheme leaves quite a lot to be desired when it comes to maneuverability, precision, and reaction time. Moreover, the fact that you're playing it on a portable device means that you'll be limited to your small screen, which makes it hard to spot targets and even more difficult to shoot at them from a distance.
No matter how you slice it, playing on your phone is tough. But what if you could play Free Fire on PC? This is exactly what you can do if you download and install BlueStacks, our powerful Android emulator.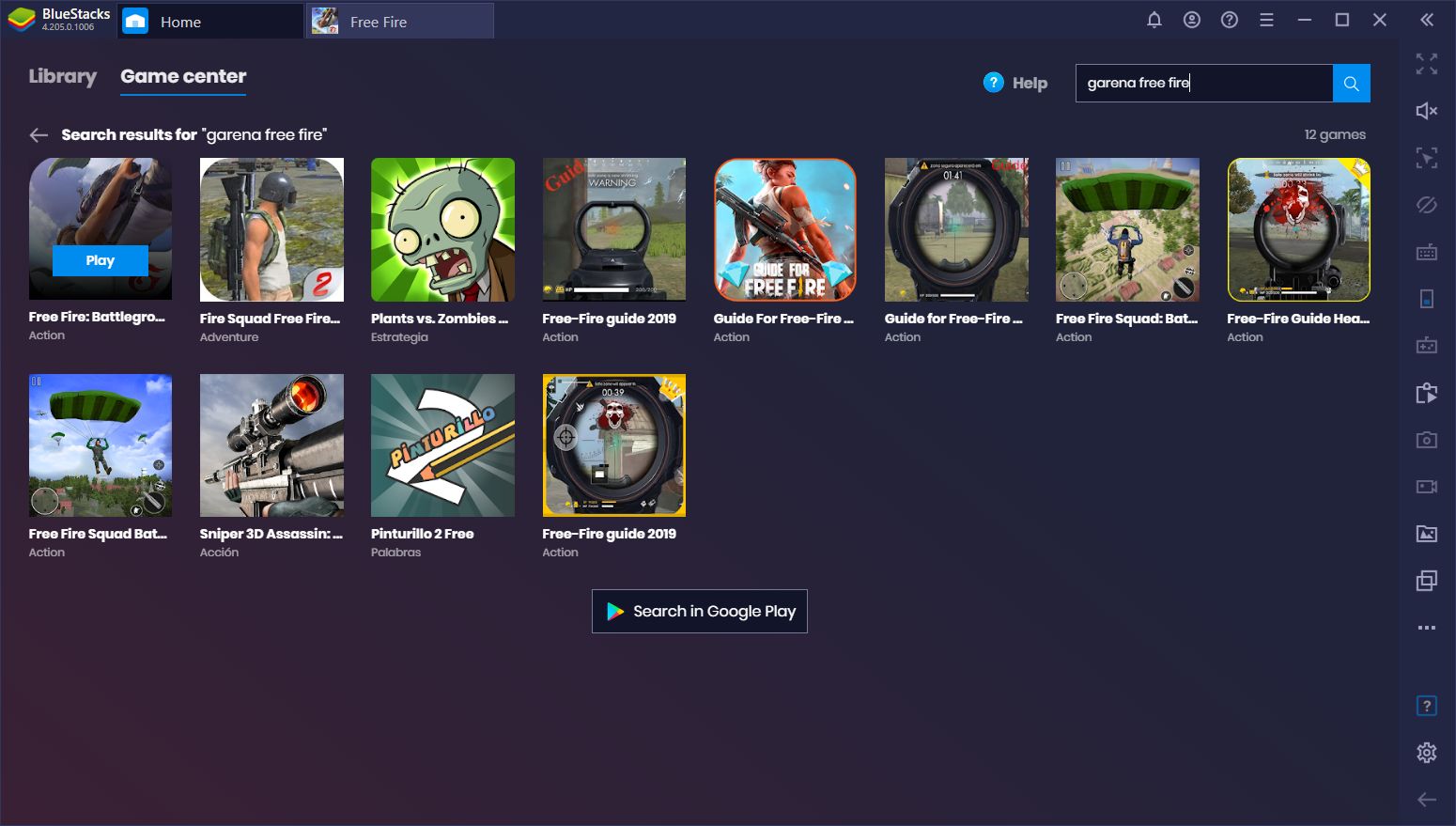 Playing Free Fire on PC is quite simple as the only thing you'll need to do is download BlueStacks, and then find the game in our App Center by searching for it in the bar on the home screen. Once you find it, you can simply install like you would any other Android app on the Play Store, and launch it by clicking on its icon in your BlueStacks home screen.
The gameplay in Free Fire on PC is much better than when trying to play it on your phone, especially due to the fact that you're playing it the way shooter games were originally intended to be enjoyed: On a large TV or monitor, and with the comfort and precision that only your mouse and keyboard or controller can provide. Not to mention that, since BlueStacks is much stronger than even the most expensive phones and tablets on the market, you can easily crank the graphics and framerate to the max and enjoy everything this battle royale has to offer, without any type of lag, stutters, or slowdowns.
All of this only help to make us think that Free Fire was definitely meant to be played on PC. However, if you're still not convinced, let us explain further how we can help to enhance your experience in this game.
Experience the Best Free Fire Gameplay With BlueStacks
Now, while playing Free Fire on PC and on a large screen and with the best performance are two of the most important BlueStacks features, our emulator also offers plenty of tools to help improve your game even further, the chief of which being the Keymapping Tool. In this sense, despite the fact that Free Fire was designed to be enjoyed with touchscreen controls, BlueStacks allows you to play it with your mouse and keyboard, like any other PC shooter game.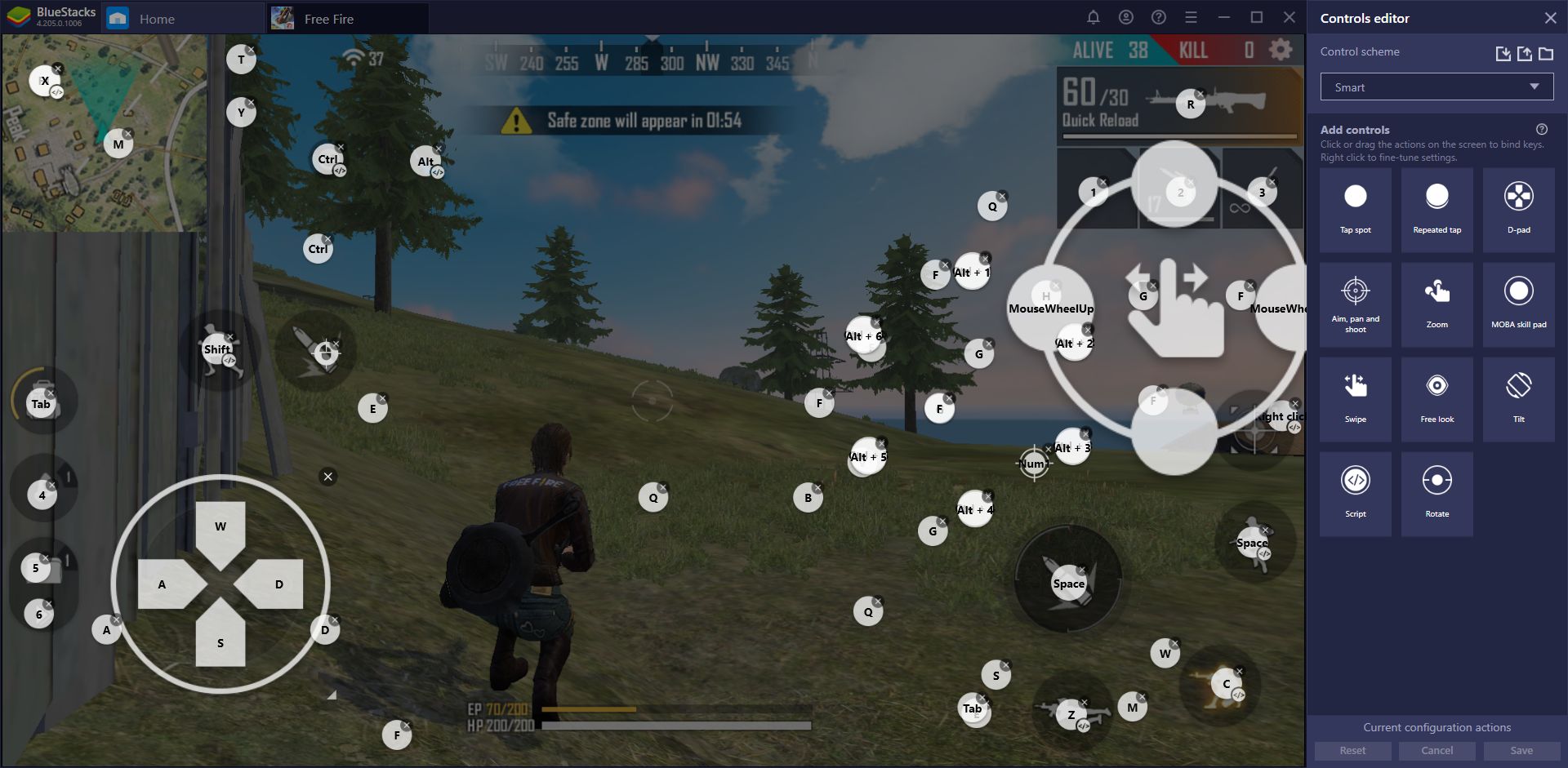 We can't really stress the importance of having good controls in a game like Free Fire, considering that the difference between life and death is you being able to draw your weapon, acquire the targets, and kill your enemies before they can do the same to you. However, if you're stuck playing with regular touchscreen controls, your performance will suffer greatly. On the flipside, adding your mouse and keyboard to the mix will put you at an advantage over everyone else.
Aside from allowing you to create customized control schemes for any game, the Keymapping Tool also features the Smart Controls feature, which is exclusive to BlueStacks. This element allows you to switch between regular controls and your mouse cursor automatically depending on the context. If you're in the map screen or inventory menu, BlueStacks will temporarily disable your controls so you can navigate the menu with your cursor. As soon as you close the menu, your regular controls will reengage automatically.

With the Keymapping Tool and our Smart Controls, BlueStacks will definitely revolutionize the way you experience your Free Fire gameplay on PC.
Weapon Types in Garena Free Fire
Like with most shooter games out there, Free Fire has many different weapon types available for use in combat, each with their own unique properties, perks, and weaknesses. This variety adds plenty of diversity to each encounter and can pander to many different playstyles as each weapon type handles quite differently than the others.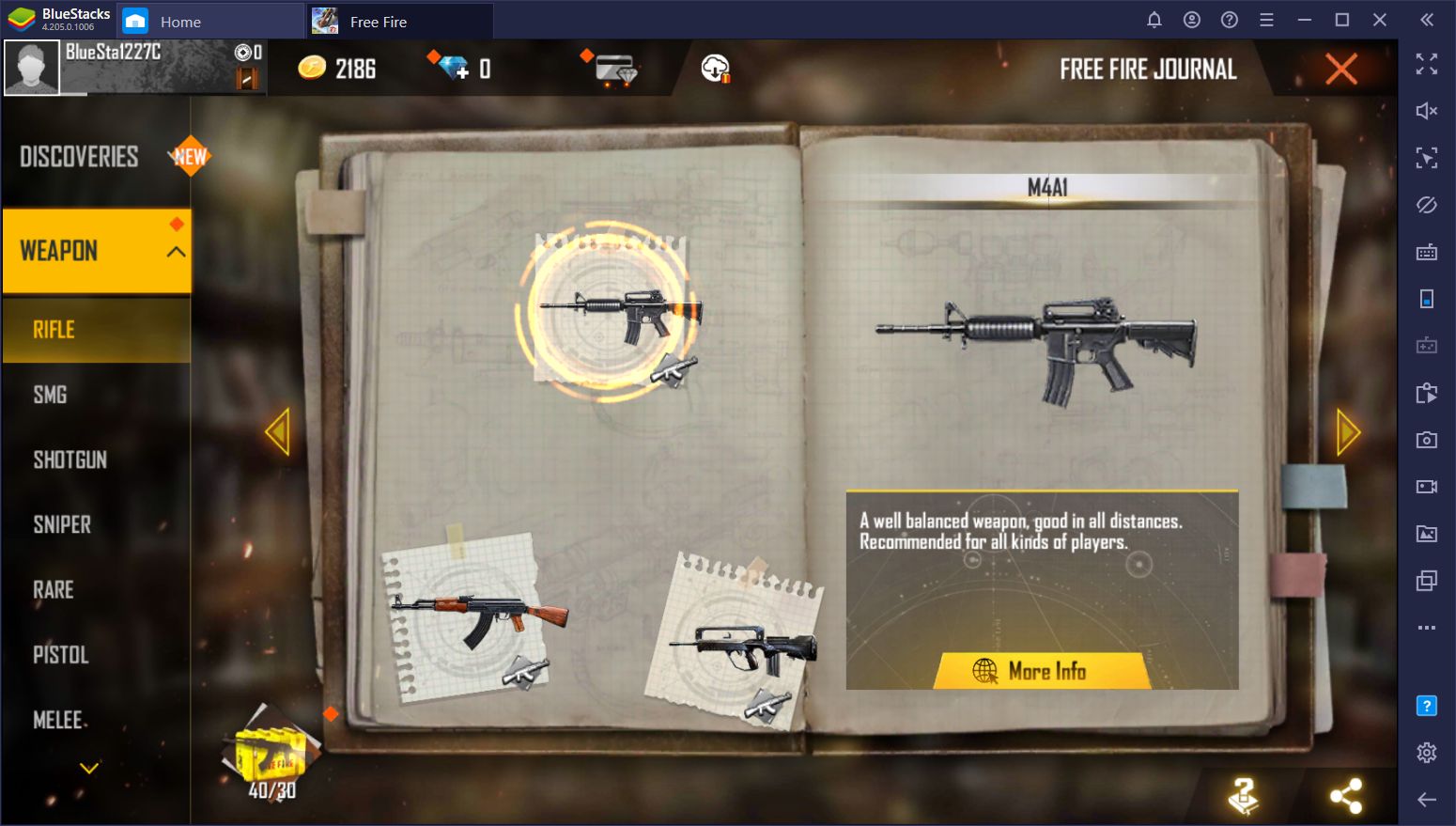 There are 6 main weapon types in Free Fire, including the following:
Assault Rifles: Balanced weapon type, with moderate fire rate and good precision. Often used for medium to long-range encounters.
SMGs: Weapons with the highest fire rate. Ideal for close-quarter battles.
Shotguns: Weapons that feature some of the slowest fire rates in the game, but with high burst damage at close range.
Sniper Rifles: Precision rifles that can be quite challenging to use but also that, in good hands, can defeat enemies in one or two shots.
LMGs: The highest magazine capacity coupled with moderate fire rate and high damage, which is offset by long reloading times and low movement speed.
Pistols: Sidearms that can be deceptively strong in the right hands.
Melee Weapons: These weapons are used mostly while moving around the map since they give you higher movement speed when equipped. They can also be used for rushing a reloading or careless opponent.
What are the Best Weapons in Garena Free Fire?
As we mentioned above, there are many different weapons in Free Fire, most of which are designed to pander to different play styles. As such, the best weapons in this game will be the ones you enjoy playing with the most since you'll probably get lots of practice and, as a result, will become quite proficient with them.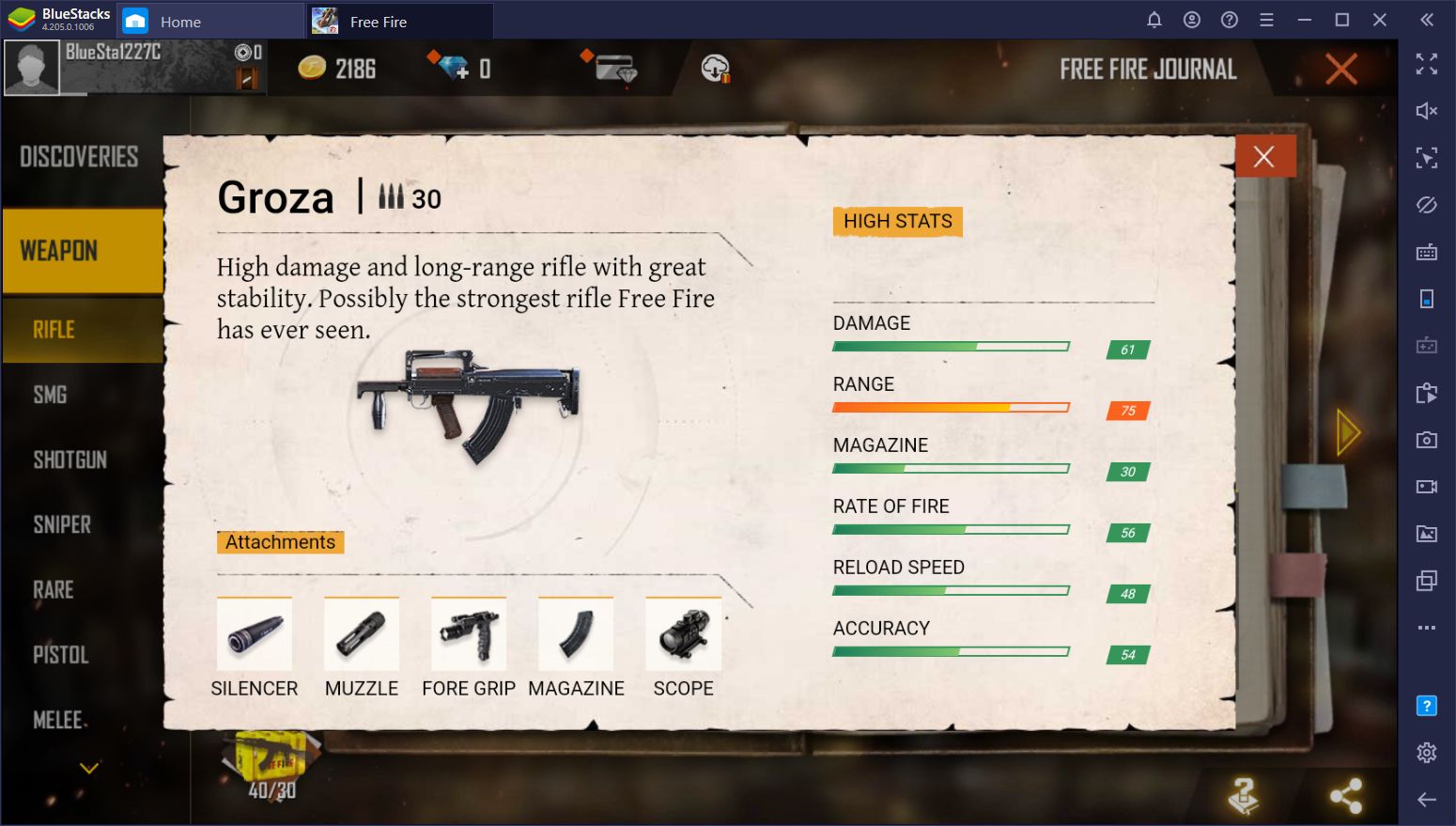 Nevertheless, there are some weapons that are objectively stronger than others in terms of stats. Some of the choices for best weapons in Free Fire, divided by category, include the following:
Assault Rifles: GROZA, AN94, AK
SMGs: MP40, UMP
Shotguns: M1887
Sniper Rifles: AWM
Pistols: M500, Desert Eagle
Melee: Pan, Katana
Keep in mind that, while the weapons listed here are some of the best in terms of raw numbers and utility, their actual usefulness comes from your ability to use them skillfully. In other words, get a lot of practice and you'll eventually get good. However, if you're just starting off and don't know which guns to use, you might as well practice with the ones that are objectively the best weapons in the game, including the ones we just mentioned above.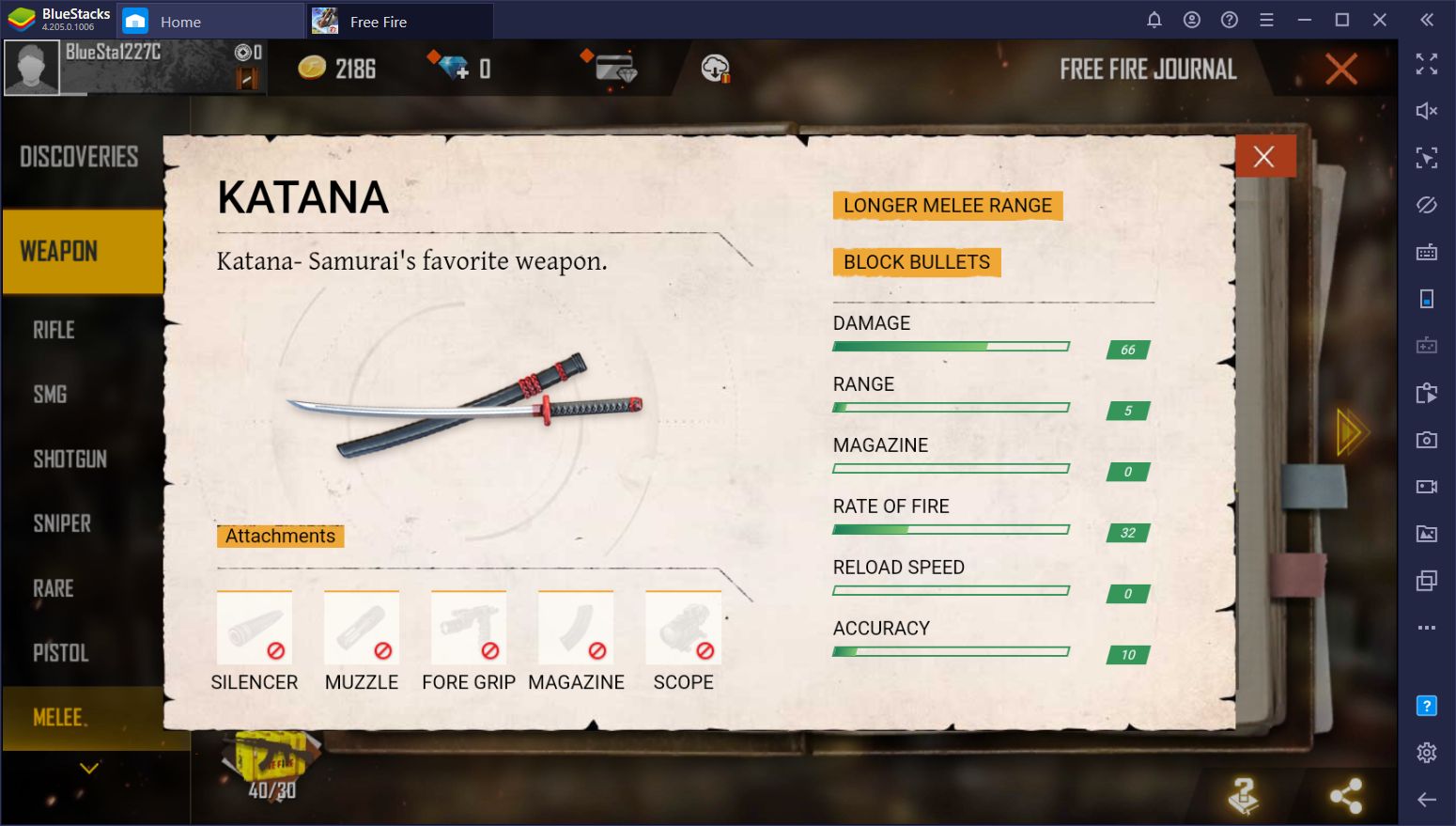 The Different Game Modes in Free Fire
While the "Classic" battle royale mode is the main staple in Free Fire, this game also features quite a lot of alternative game modes to keep things interesting. These game modes unlock at certain days of the week and are available to anyone. Moreover, while they're quite identical in gameplay to the classic mode, they feature different objectives or special weapons with which to destroy the enemy team.
The two proper competitive game modes in Free Fire are Classic mode, which plays like your standard battle royale game, and Clash Squad, which is more like a Team Deathmatch style of game with in-match purchasable weapons like in Counter-Strike. While the former is quite engaging as it's the original game mode that made Free Fire quite popular, the latter is suited for those who enjoy shorter matches with more action.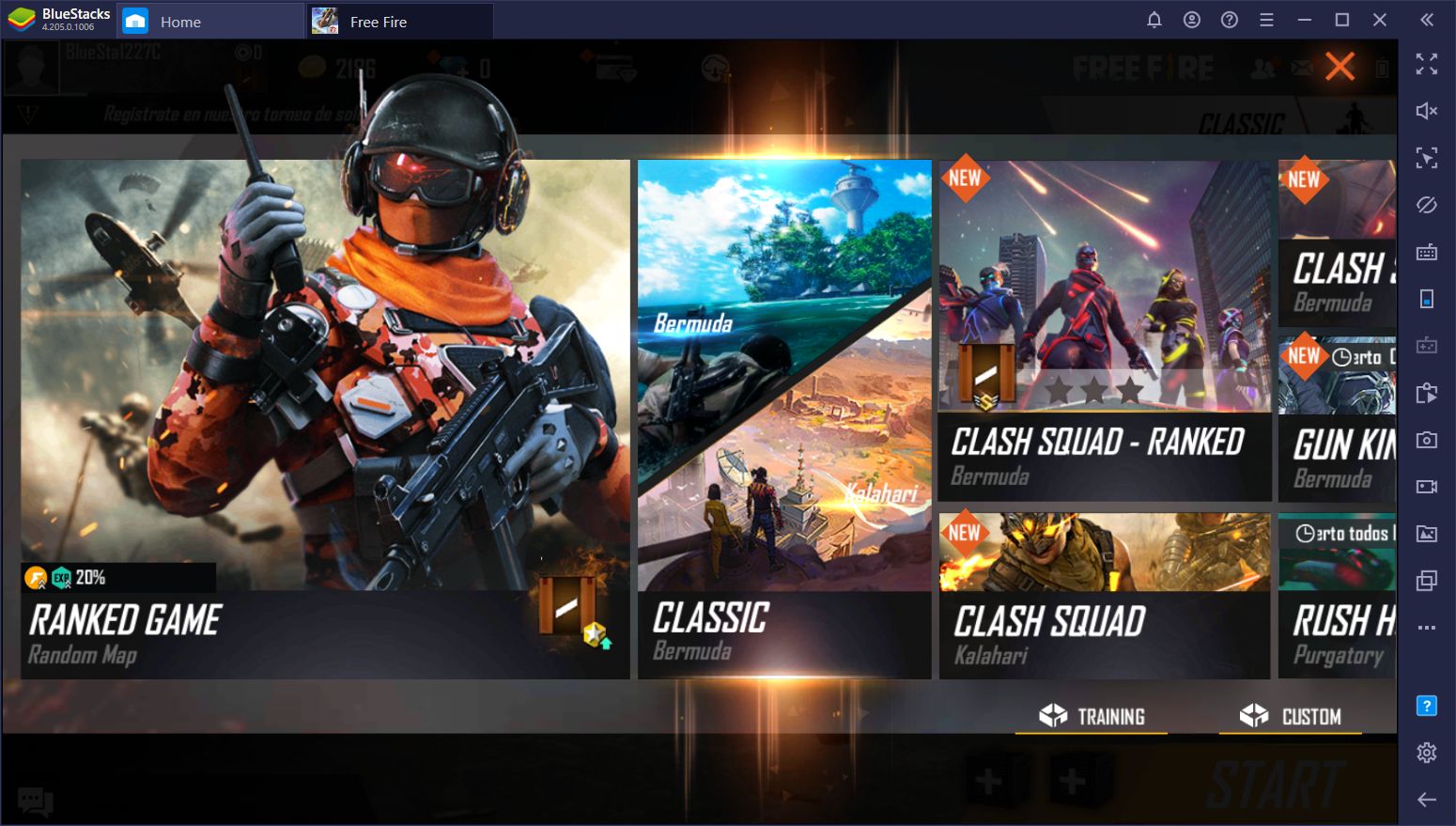 Meanwhile, Free Fire also has the aforementioned alternate game modes, which open only on certain days of the week. As of May 2020, these game modes include the following:
Rush Hour (Purgatory): Similar to battle royale, but faster since it's in a smaller area. Open every day for 4 hours.
Rush Hour (Bermuda): Same as above, but in the Bermuda map. Open on Mondays
Zombie Invasion: Fend off zombies with your friends. Open on Tuesdays.
Fully Charged: Fight against other players using a special high-powered CG15 SMG.
Spray and Pray: Face off against players using the powerful Gatling Gun LMG.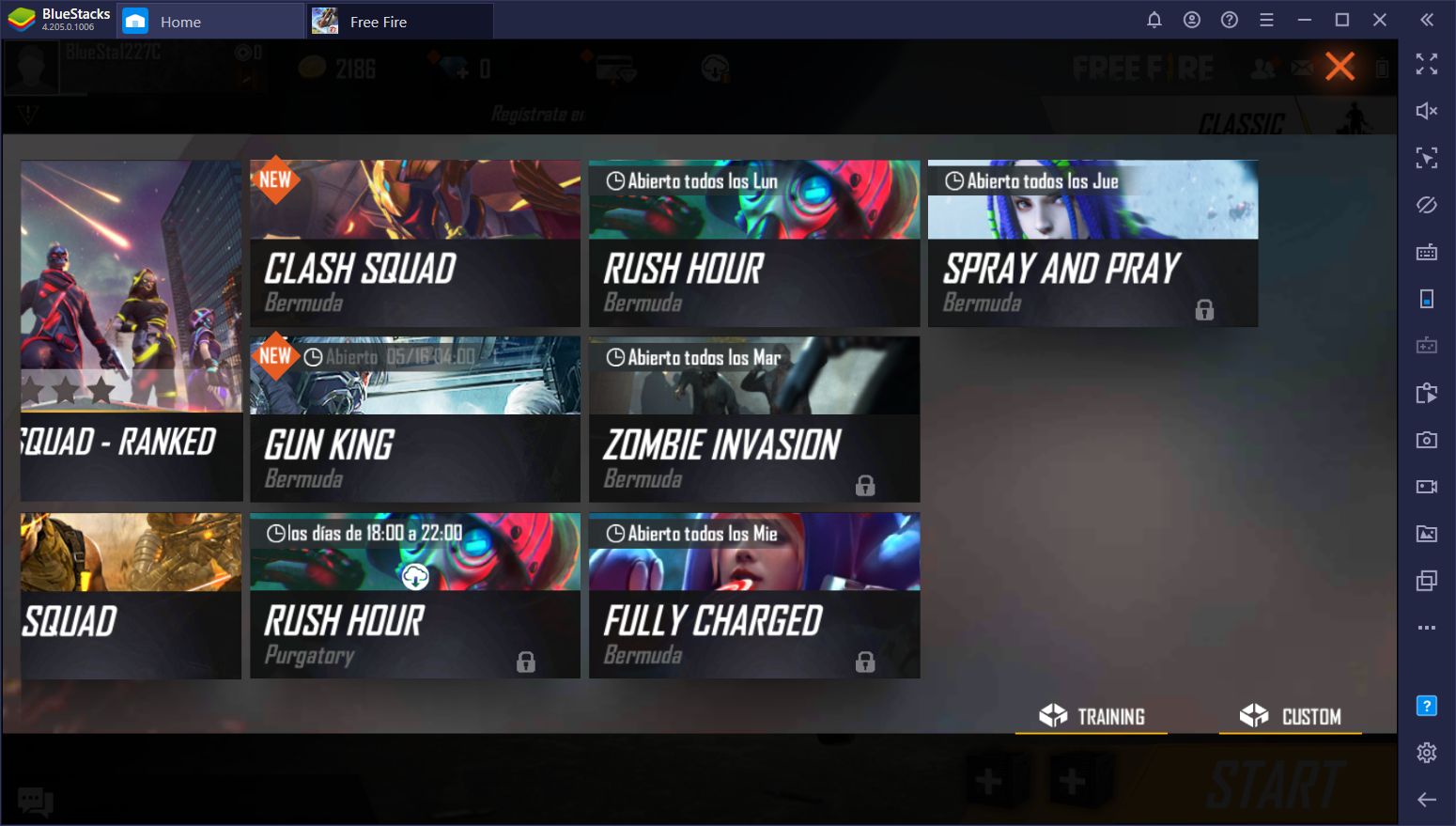 The Characters System in Free Fire
One last way in which Free Fire sets itself apart from other battle royale game is through its characters system. This feature allows players to unlock and use a wide variety of different characters during play, all of which feature unique abilities and passives that can help give an edge during battle.
By default, players begin with either Adam or Eve, which have no special abilities aside from the fact that you can slightly customize their physical appearances. Aside from them, there are currently 20 other characters that you can unlock, all of which have unique passives. And while some of these characters are unequivocally better than the others when it comes to utility and effectiveness, your choice, as always, will come down to personal preference.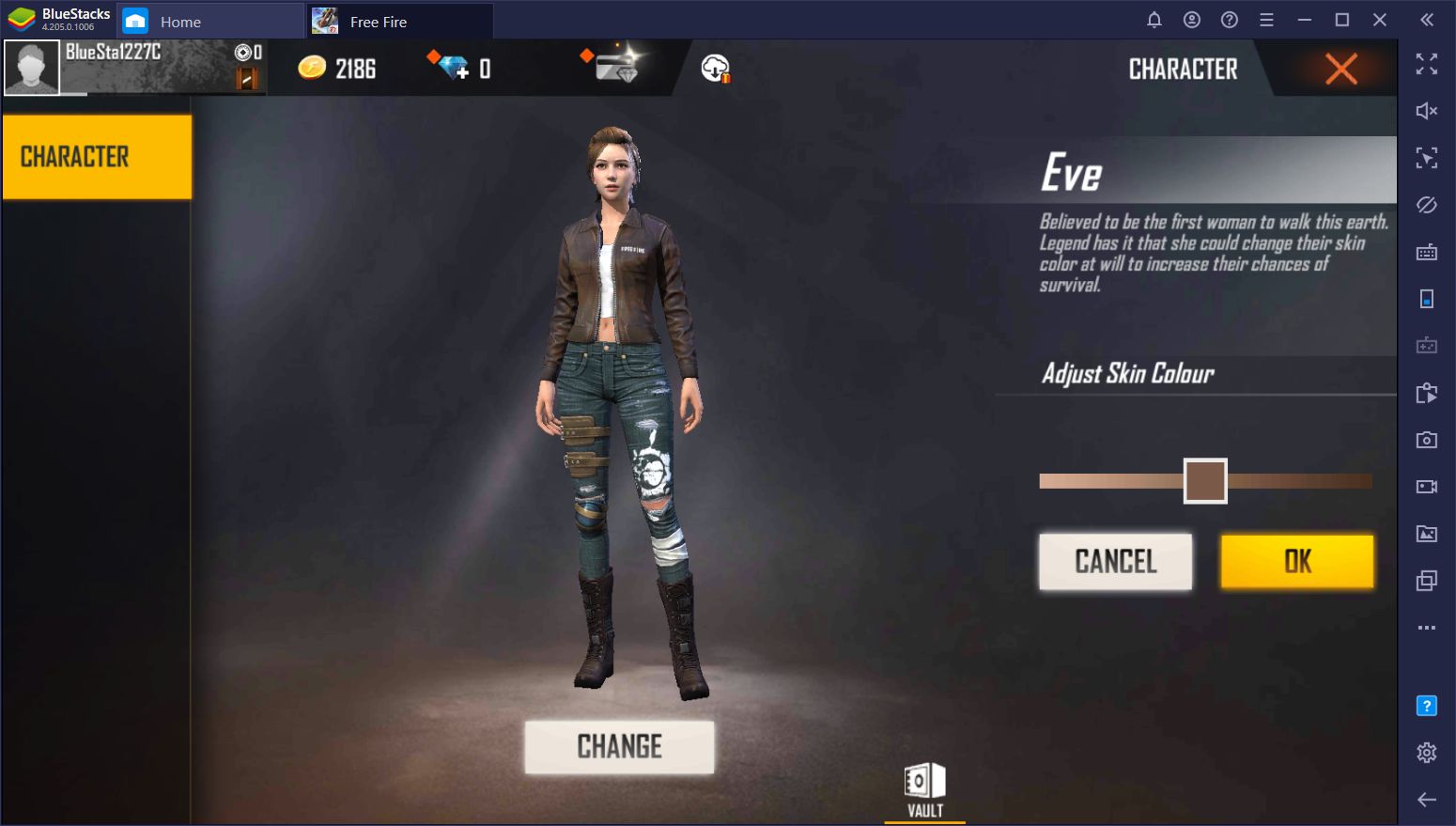 For instance, while Alok's speed boost is better in most cases than Paloma's increased AR ammo capacity, the latter's skill might appeal to those who rely exclusively on these weapons. With that being said, here are our top picks for best Free Fire characters:
Alok: Generates an aura that heals nearby allies and increases their movement speed by 10% for 5 seconds.
Shani: Can convert kills into points that are used for repairing her armor. Once enough kills have been obtained, she can even upgrade her armor up to level 3.
Kapella: Creates a passive and permanent aura that increases healing received from skills and items by 10% for the entire party. Additionally, decreases HP loss when downed for nearby allies by 20%.
Moco: Tags enemies for 2 seconds upon shooting them, revealing their info to the entire group.
Joseph: Increases his own movement and sprinting speed for by 10% upon taking damage. Great for solo players.
While these are some of the best characters in Free Fire, some of them, like Moco, Alok, and Kapella, thrive in group settings since their skills can benefit the entire team as opposed to only themselves.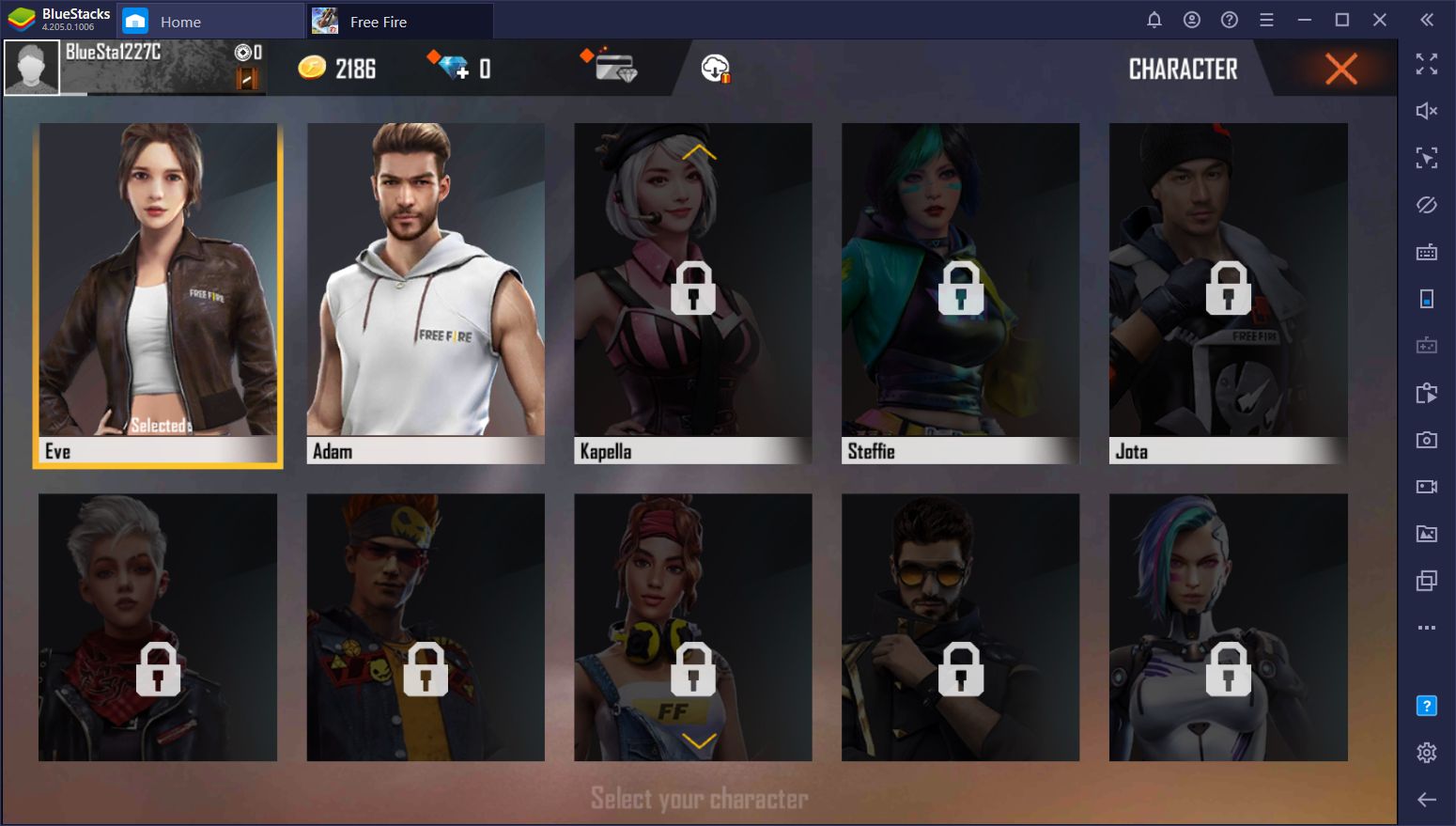 The Best Free Fire Guides and Tips
With everything we've mentioned above, you're now ready to dominate in Free Fire on PC with BlueStacks. However, there's still quite much to learn when it comes to mastering the intricacies of this game. Fortunately, we have plenty of guides and articles at your disposal in our blog, which cover topics such as the following:
There are many other guides on this game available on our blog, which you can freely consult at any time if you have any questions about some of the most basic aspects of Free Fire. However, practice makes perfect, and while we can give you all the information you'll ever need for getting started in this battle royale game, you'll need to get out there and start working on your shooting skills if you want to get good.
Happy hunting!