News
Idle Heroes Brings Back the Sky Labyrinth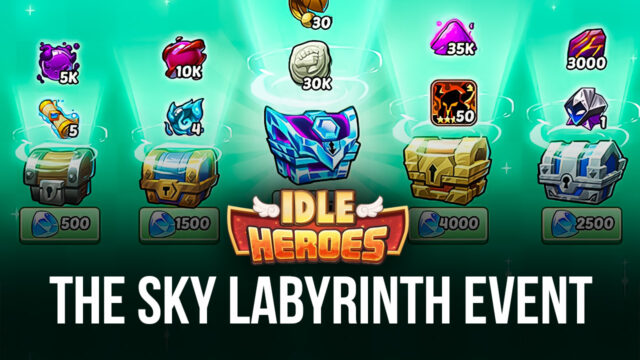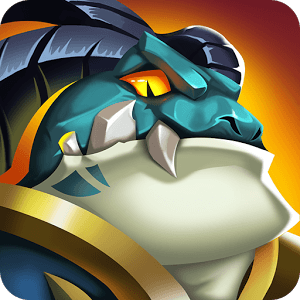 Good news, Idlers! Idle Heroes is bringing back a fan-favorite event this week to spice up your gaming experience. We are talking about the Sky Labyrinth event, where all players can collect generous rewards.
In the last update, DroidHang Games gave us the new hero Xiaohu. He is basically a panda who can destroy opponents with his giant sword.
Now, Idle Heroes is slowing things a bit down by taking a short break from releasing heroes. This week's update will focus on the Sky Labyrinth comeback.
Sky Labyrinth
Want to win rewards as easy as one, two, three? Participate in the Sky Labyrinth event by collecting Mithril Pickaxe. Doing so will enable you to break tablets and obtain secret treasure throughout the event.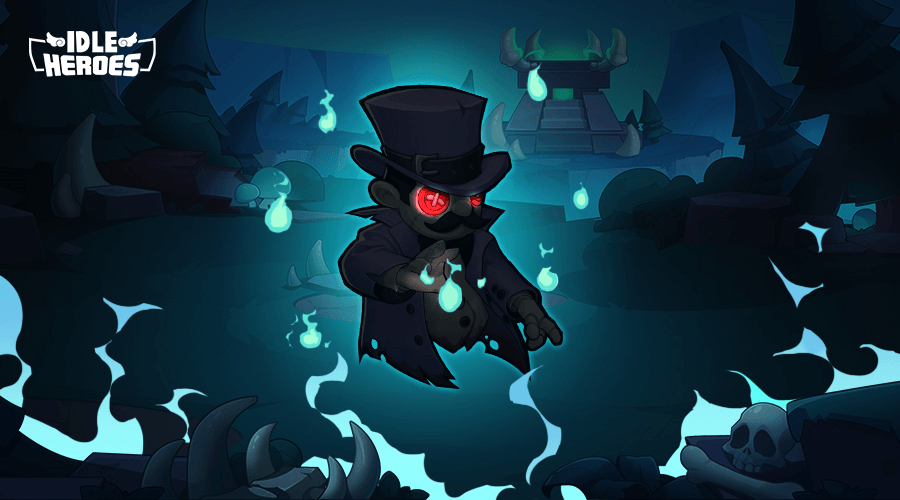 With over 40 floors, you can obtain the following treasures:
6-Star Non-Light/Dark Puppets (Floor 3)

Limited Skin Selection Chest (Floor 5)

Non-Light / Dark 5 Star Selection Chest (Floor 6)

9-Star Puppets Selection Chest (Floor 9)

Light/Dark 5-Star Hero Selection Chest (Floor 10)

Sky Chest I (Floor 11)

Sky Deluxe Hero Selection Chest (Floor 12)

Mysterious Artifact Selection Chest (Floor 15)

Sky Chest II (Floor 16)

9-Star Puppets Selection Chest (Floor 17)

Sky Deluxe Hero Selection Chest (Floor 19)

Sky Chest II (Floor 21)

Sky Chest III (Floor 24)
This time around, the Mysterious Artifact Selection Chest includes Snow Heart, unlike the previous updates. You can read our Idle Heroes game guide about the best artifacts to use in our previous blog posts.
Wishing Fountain
If you are planning to go big on draws this time, you are in luck because the Wishing Fountain event is back.
Gain rewards for completing a certain amount of lucky draws in Wishing Fountain during the event time.
Pray a certain number of times on the Wishing Fountain to gain points in exchange for rewards. Once you acquire 300 points, you will get Abyss Priest — Koos for free. Other rewards are up for grabs too, like the Super Wishing Coin which is required when you want to play a round of roulette.
Mysterious Chest
Now is the perfect time to purchase Mysterious Chests with gems.
The 5th Tier Chest contains Guild Coins, Glorious Relic, and Dark Assassin — Drake.
Glorious Boost
The Glorious is also back, where players can exchange the following artifacts:
Lucky Candy Bar

The Kiss of Ghost

Ruyi Scepter

Staff: Punisher of Immortal

Wildfire Torch

Snow Heart
If you want to learn about the best artifacts and heroes in the game, read our previous blog posts. We have all the answers to your questions and dilemmas in the game from the guide to Idle Heroes mid-game to late game to tips and tricks you have never heard of.
What are your thoughts about these changes in Idle Heroes? Let us know in the comments below!