Product Updates
BlueStacks 4.220 Upgrade – Fastest Boot-up Time Ever and Much More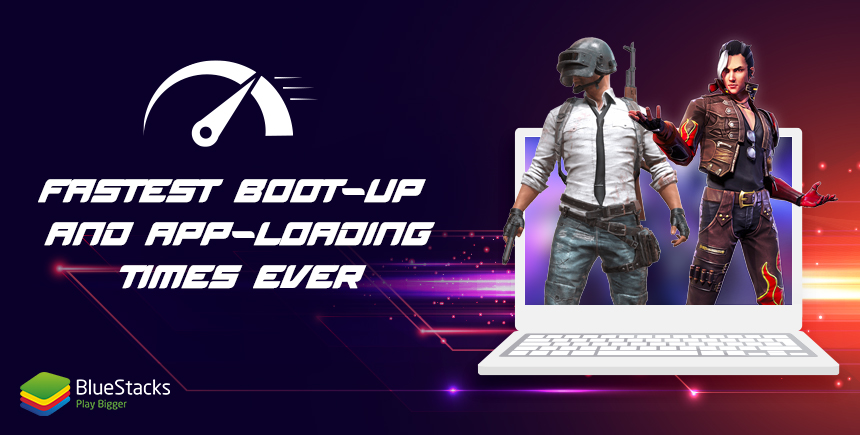 With every new version of BlueStacks, we try our hardest to bring innovations that we think will benefit you, the players, the most. Whether visual and functional updates, or cleaning up the code and everything that's going on under the hood, every new upgrade that we roll out is meant to significantly improve your PC Android gaming experience.
The latest iteration of our Android emulator, BlueStacks version 4.220, is no exception as it brings some of the most significant performance changes in recent times. Here's an overview of everything that's new in the most recent version.
Dramatically Better Performance and Load Times
BlueStacks was already pretty fast when it came to emulating Android games on PC, even with the games' graphics cranked to the limit. However, we still weren't happy with the app player's load times and performance outside of the games, while navigating menus. The most recent BlueStacks update makes significant strides towards solving these issues by significantly speeding up everything. We basically dove under the hood and started cleaning up our code to bring you a much better and seamless gaming experience.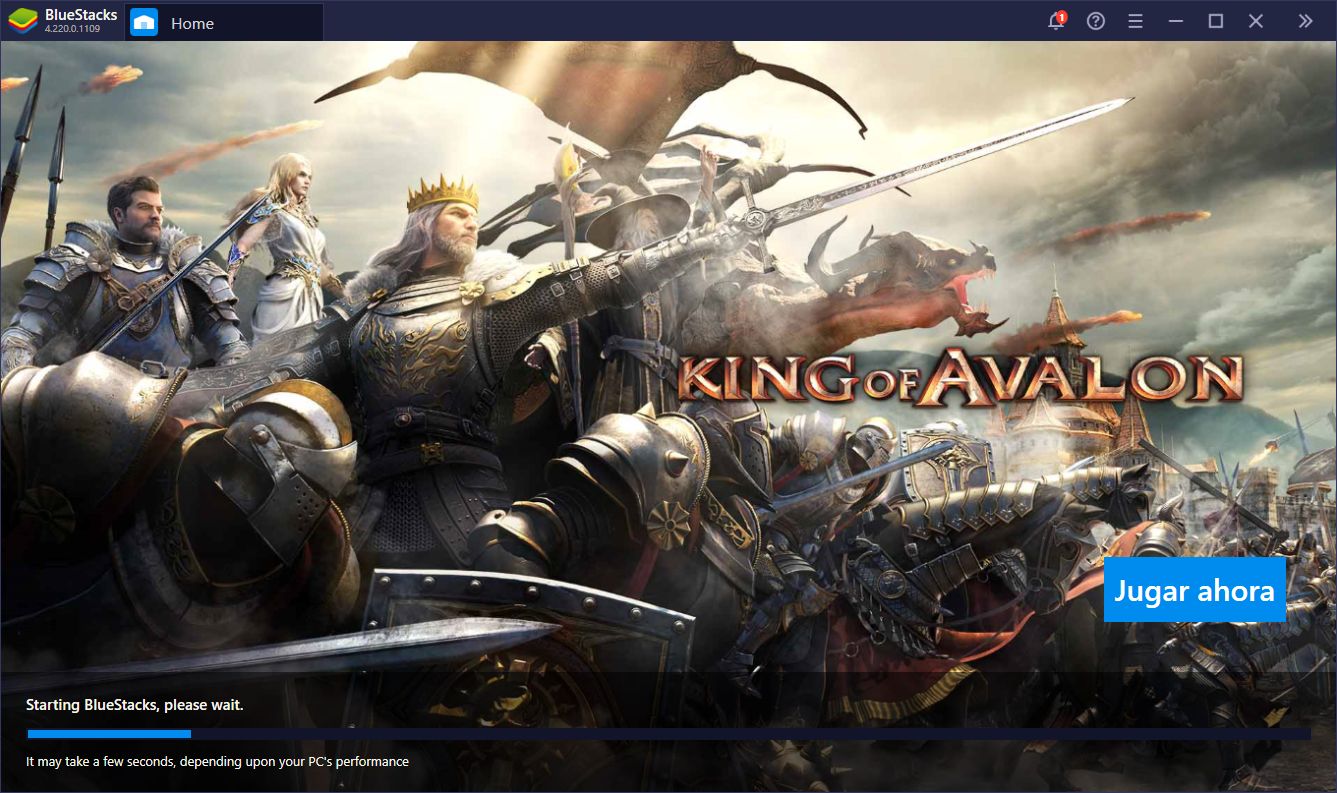 Specifically, you'll notice these changes immediately after updating as you'll see that BlueStacks boots up in just a few seconds. On our test machine, with BlueStacks installed on an SSD, we saw boot times of just under 8 seconds! Moreover, in the past, whenever you went to close the emulator after you were done playing, it always took a few seconds for the window to actually disappear. With the latest version, this is now instant. Simply click on the X on the top right and, after confirming that you want to close BlueStacks, you'll see that the window immediately disappears.
Additionally, we also made many improvements to the compatibility with most games. You can now run your favorite Android games for as long as you want, without seeing any performance issues at all.
Customizable App Notifications
If you've been playing on BlueStacks for a while, you might have noticed that you can choose to silence pop-ups and push notifications for a certain amount of time, or deactivate notifications entirely from the BlueStacks Settings menu. However, with the newest version of our emulator, you can now enable or silence notifications per app, instead of in general.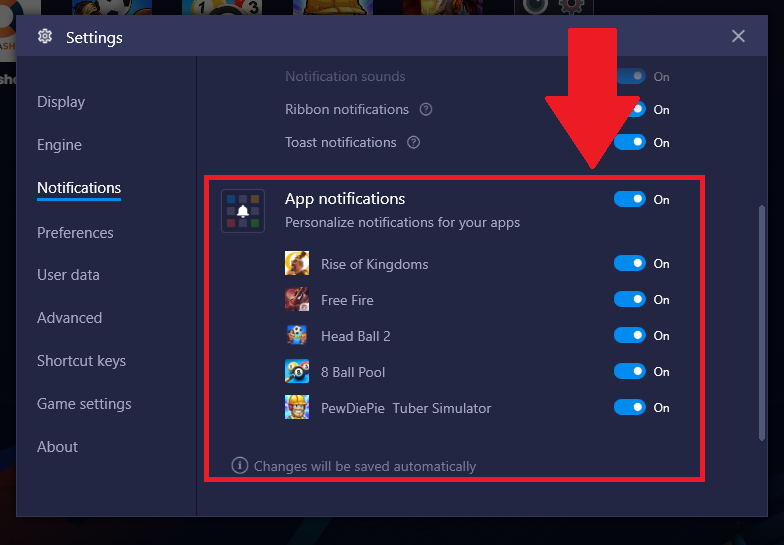 You can find this new feature after updating to BS version 4.220, in the Settings menu. Once you activate the App Notifications option, you'll find a menu with all your installed apps, where you can choose which notifications to enable, and which to mute. You can also choose to enable or disable notification sounds and, like before, you can still snooze specific notifications for however long you want.
Smart Controls Now Available in DirectX
Those of you who like to play using DirectX as the graphical API will now have access to Smart Controls in compatible games. Some of these titles include Free Fire, PUBG: Mobile, and Call of Duty: Mobile, among a few others.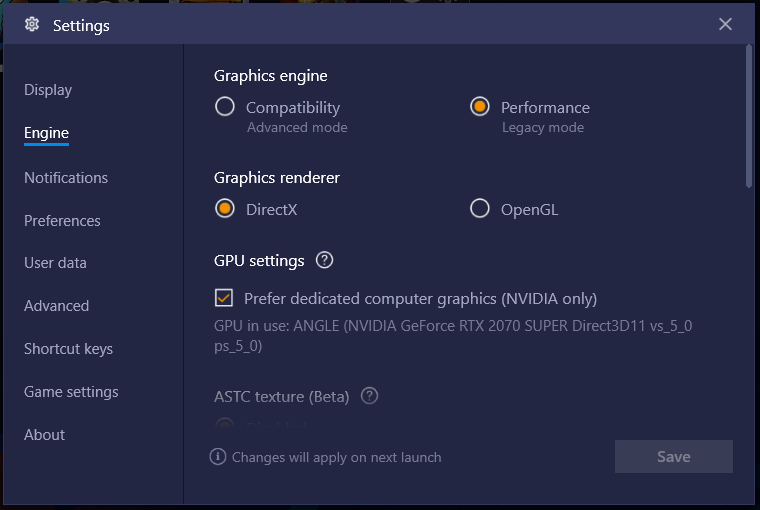 For those of you who don't know, Smart Controls is a feature exclusive to BlueStacks, which automatically enables and disables your mouse cursor in-game, depending on the context. So for instance, if you're in a match in Call of Duty, and you open the map menu, the Smart Controls will automatically activate your cursor so you can scroll and mark locations on your map, and it'll hide the cursor once you close the map, allowing you to continue playing as usual, controlling the camera and aiming with your mouse.
Version 4.220 of BlueStacks has lots of goodies to offer. We encourage you to update ASAP so you can start enjoying these new features.