Updates
Azur Lane August Update: The Microlayer Medley Event Returns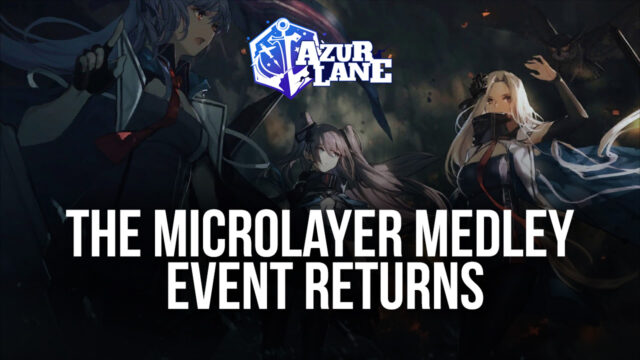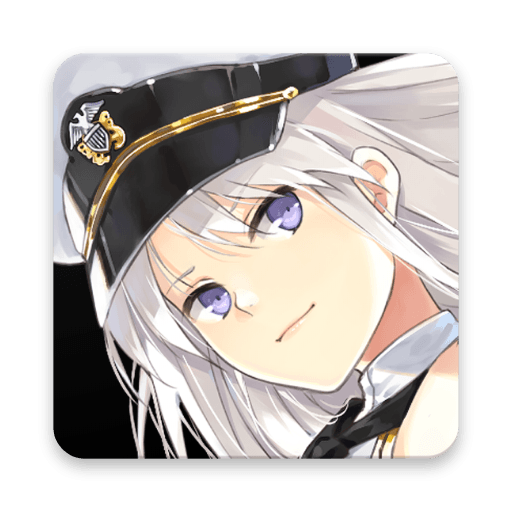 Commanders, it is now the perfect time to get all sporty and competitive as YoStar Games brings back the Microlayer Medley event.
The last Azur Lane patch gave us three new events namely the Maritime Escort, Juju Wrangler, and Sengoku War-Band.
Now we are going to have an event rerun for the Microlayer Medley.
Microlayer Medley Rerun
During this event, you can sortie to event stages to earn PT and exchange them for exciting rewards. A and B will give out triple PT for the first clear each day while C and D will reward double PT. The EX stage will be unlocked after finishing the SP stage.
Some of the rewards you can get are the limited characters Bremerton and Bluegill.
Bremerton is a Super Rare Heavy Cruiser from the Eagle Union while Bluegill is a submarine from the same faction.
Commanders can also earn two Rental Outfit Vouchers by logging in during the event. The following skins can be rented:
Ingraham – Fixin' for a Mixin'

Nautilus – Afternoon Stretches

Abercrombie – Mischief on the Rocks (L2D)
Under the Mist Rerun Phase II
In this event, you can fully limit break characters to complete special missions and earn training points. The following characters can be used in this event rerun:
San Diego

Saratoga

Memphis

Helena
The ultimate reward for this event is the limited portrait frame "Wings of Lightning."
Available characters
The following characters will be available for this patch.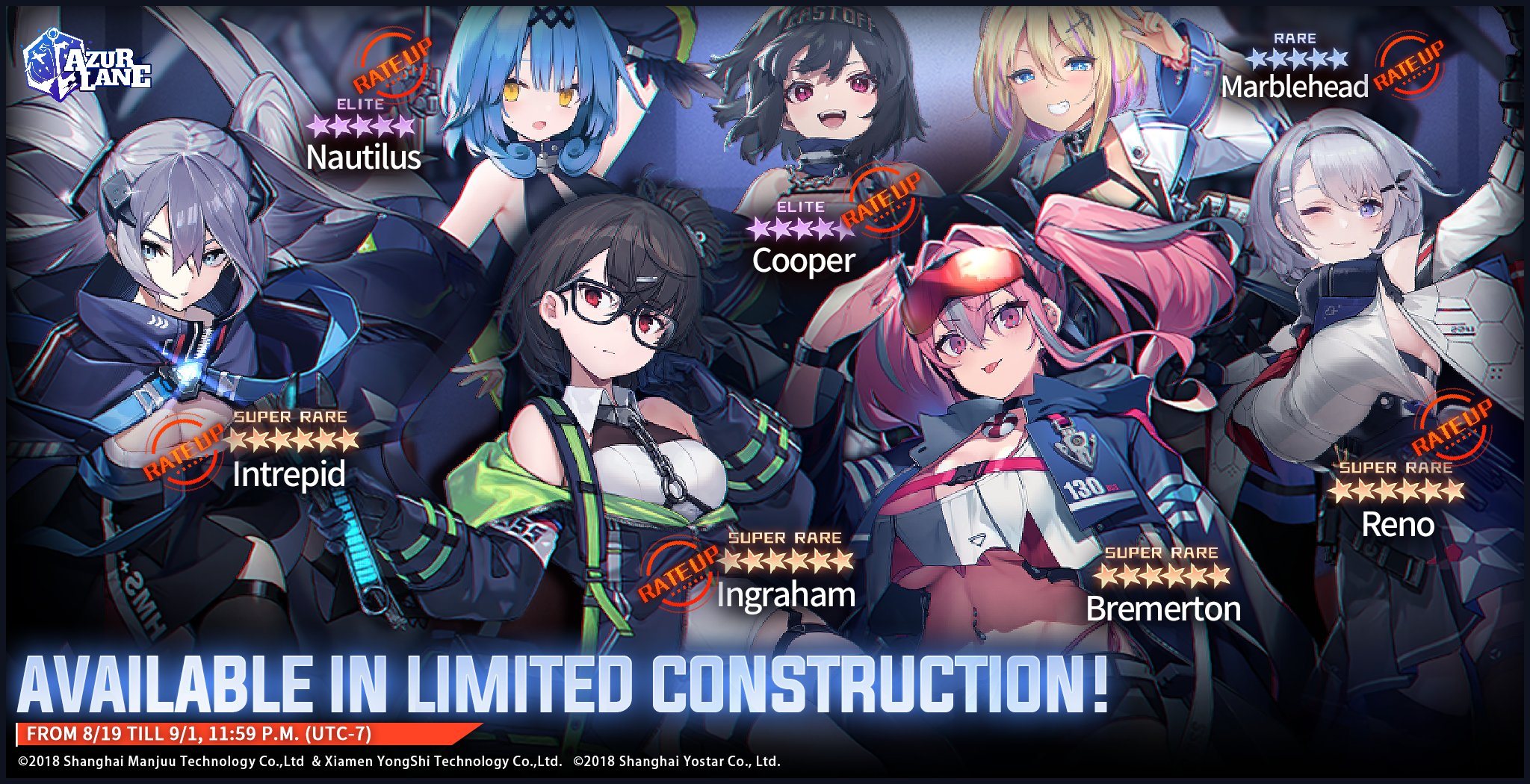 New
Ingraham (rate up in event construction pool)

Nautilus (rate up in event construction pool)
Rerun
Intrepid (rate up in event construction pool)

Reno (rate up in event construction pool)

Cooper (rate up in event construction pool)

Marblehead (rate up in event construction pool)

Bremerton (available in construction pool)
Available skins
Aside from the Microlayer Medley skins, the following rerun skins can be purchased:
Z46 – Girls' Relay (L2D)

Cooper – Blazing Tennis Battle (L2D)

Cygnet – Royal Fanfare

Minneapolis – eXtreme Games

Bremerton – Scorching-Hot Training

Baltimore – Black Ace

Intrepid – One Intrepid Pitch

Reno – Biggest Little Cheerleader

Bluegill – Up-And-Coming Infielder

Marblehead – Boxing Girl!

Casablanca – Cheer Squad on Break

Bache – Showy Sports Star
New items
Commanders, stock up on the latest in-game items in Azur Lane! The following will be available until September 1:
Microlayer Medley Lucky Box (1 purchase limited)

Limited Build Supplies (1 purchase limited)

Limited Strategic Supplies (5 purchase limited)

Decor Tokens Pack (2 purchase limited)

Cognitive Chip Pack (2 purchase limited)
If you want to know how to find the perfect ship in this game, check out our previous blog posts. Additionally, you can also play Azur Lane on PC using BlueStacks. BlueStacks lets you do the things that your average smartphone device cannot do.