Updates
Call of Duty: Mobile Season 4 features a Wild West theme and is called Spurned and Burned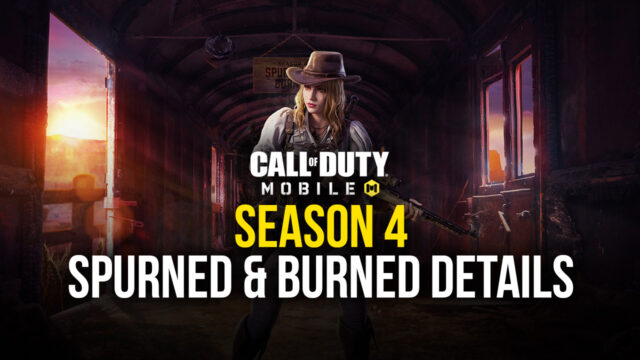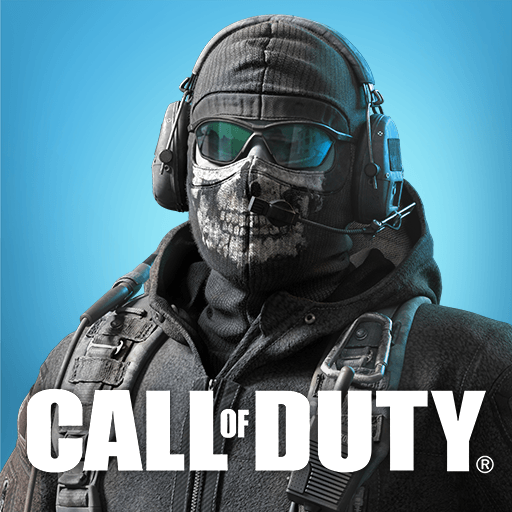 Call of Duty Mobile has gained notoriety for their penchant for introducing players to different cultures and terrains with their seasons. Season 4 is no different, with the Wild West being brought into the game through this new season. While Call of Duty Mobile Season 4: Spurned and Burned has begun from the 26th of May, let us take a look at the new features, game modes, rewards and more that have been added to the game.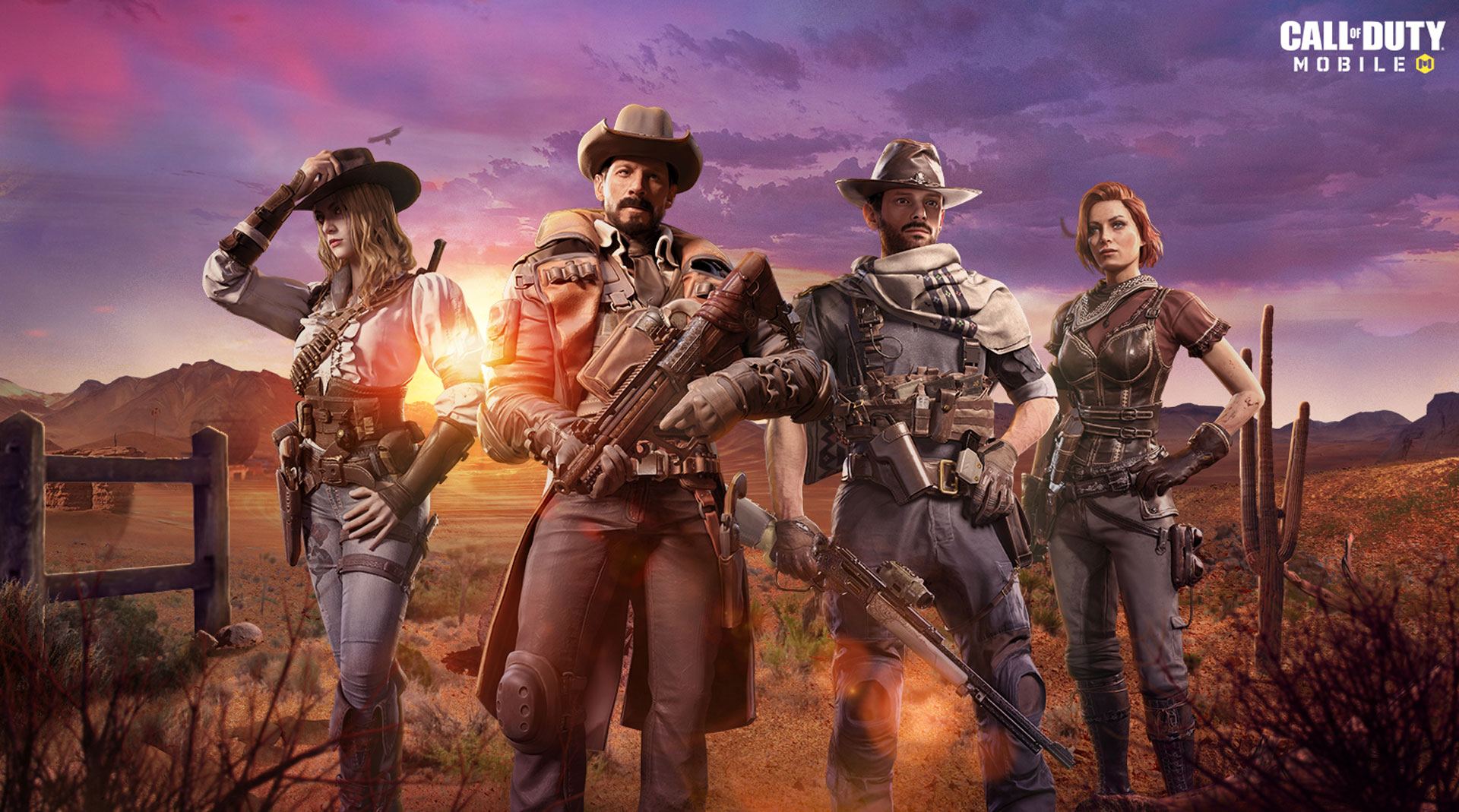 Battle Pass Rewards and Seasonal Challenges
As usual, there are two tiers in a Battle Pass, a Free Tier and a Premium Tier. Players that do not want to purchase the Premium Tier of the Battle Pass will still be privy to rewards like the new Hawk X3 Scorestreak, MK2 Marksman Rifle, Saddled Charm, the Cyborg Showdown Calling Card, the Wagon Wheel Camo Series.
However, the Premium Tier that costs 220 CP will unlock all of the items and content available in the Spurned and Burned stream. Rewards like Alex – Bounty Hunter, Razorback – Stirrup, the Standoff at Dusk Calling Card, Morte – Conciliatore, Rhodes – Carmine, MK2 Brushstroke, the Lasso Spin emote, Call of Duty Points and lots more are up for grabs for Premium Battle Pass users.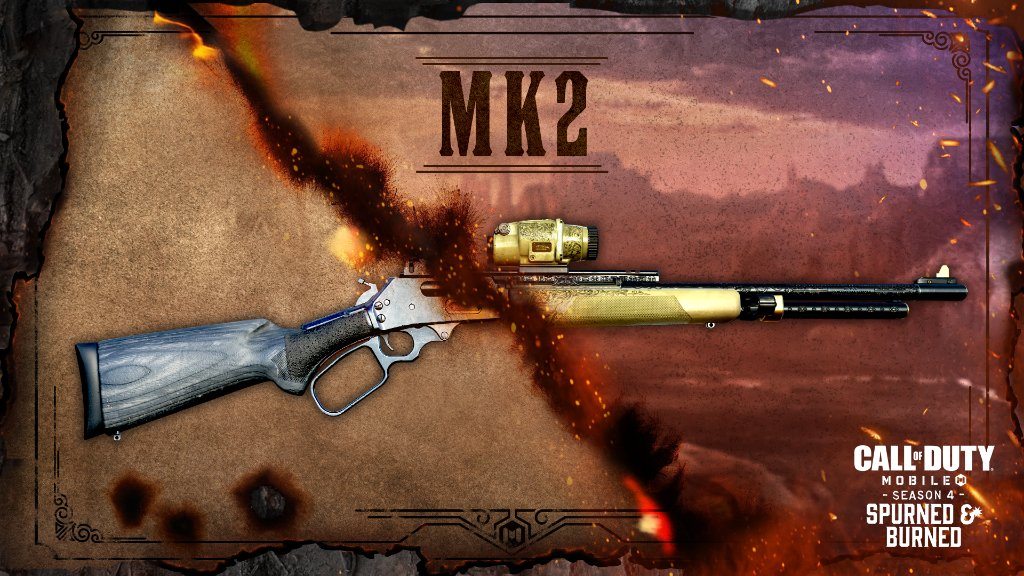 Two new seasonal challenges have arrived with Season 4, the first of which witnesses the release of the Heartbeat Sensor. Use the sensor in place of a tactical grenade to scout out enemies nearby. But, beware of the fact that players cannot fire or use weapons while using the Heartbeat Sensor.
The second seasonal challenge will arrive soon, with a new Light Machine Gun called Holger 26 making its way into the game. Holger 26 can be combined with varied forms of attachments, magazines and barrels to customize the weapon to suit every player's play style.
Prove your Dominance on Dome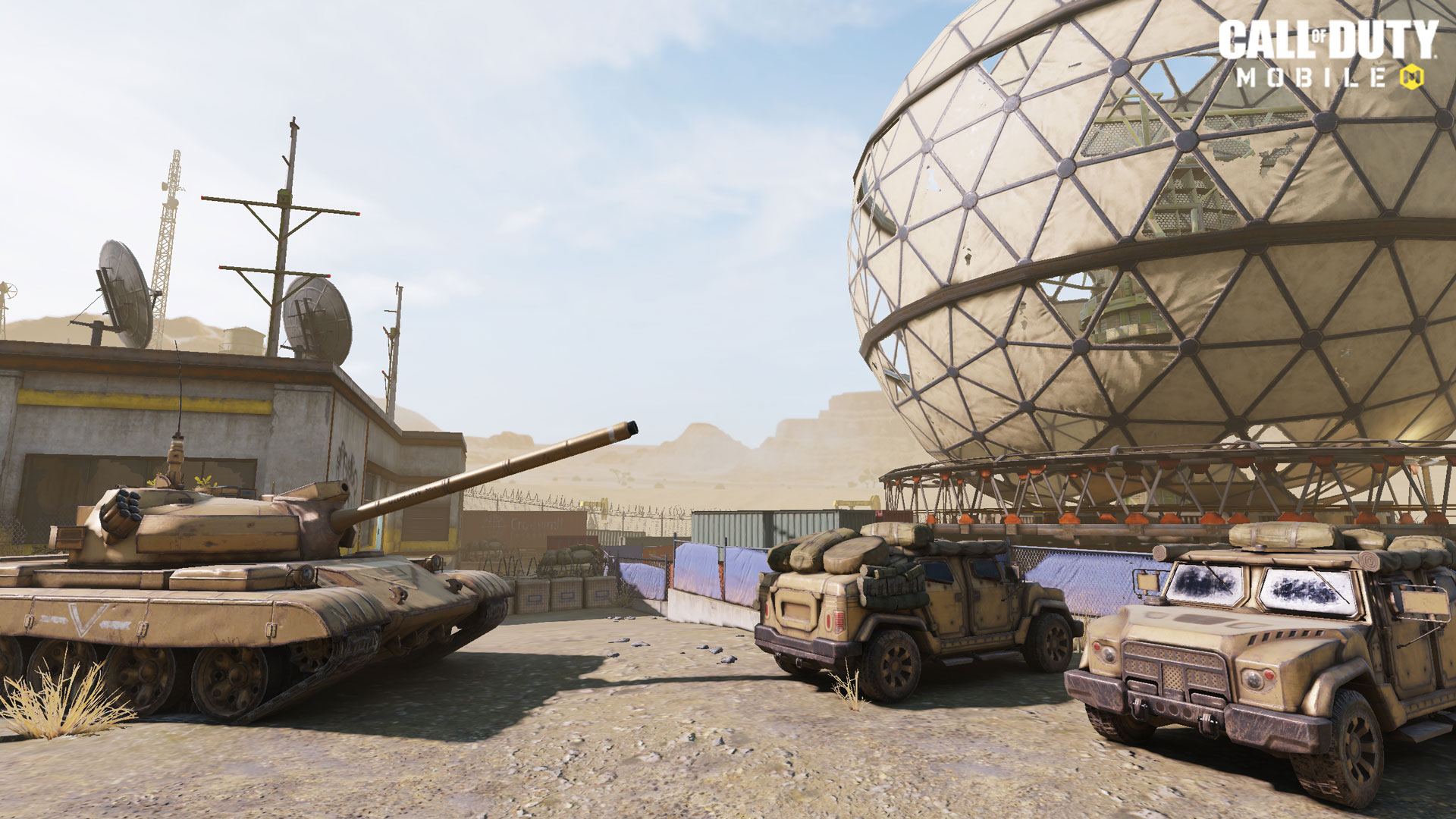 Another map from the Call of Duty universe has made its way into the Call of Duty Mobile map pool, with Dome from Call of Duty: Modern Warfare 3 being introduced with Season 4. Dome features an abandoned NATO outpost somewhere in the middle of the Middle Eastern desert, with the area stated as a "Derelict Cold War era desert radar command bunker".
New Game Modes
Two new game modes have also been added – Capture the Gold and 1v1 Duels. Capture the Gold is a variant of the popular Capture the Flag mode that is prevalent in First Person Shooters. In this mode, players have to try and snatch the other team's gold and bring it back to their base before the opponents take theirs. If a player carrying gold kills someone, the killed player will drop power-ups and boosts that can be used to the receiver's advantage.
In 1v1 Duels, everything is personal. It is a simple 1v1 match wherein the first player to reach 7 kills wins the round, with three such rounds needed to win the map.
Weapon Balancing, Gunsmith 2.0 and Battle Royale Vehicle Optimization
Season 4 has chosen to take a drastic step towards balancing weapons and weapon grades to make the game a bit more balanced. Sub Machine Guns have been strengthened in close ranges while the assault rifles will prove to be superior in the mid-range. Along with this, balancing will be done to the attachments, snipers, Light Machine Guns and other items to ensure a smoother and better gameplay experience. Gunsmith 2.0 is a revamped version of the Gunsmith that features weapon assets and will ensure a better feel to your weapon creations.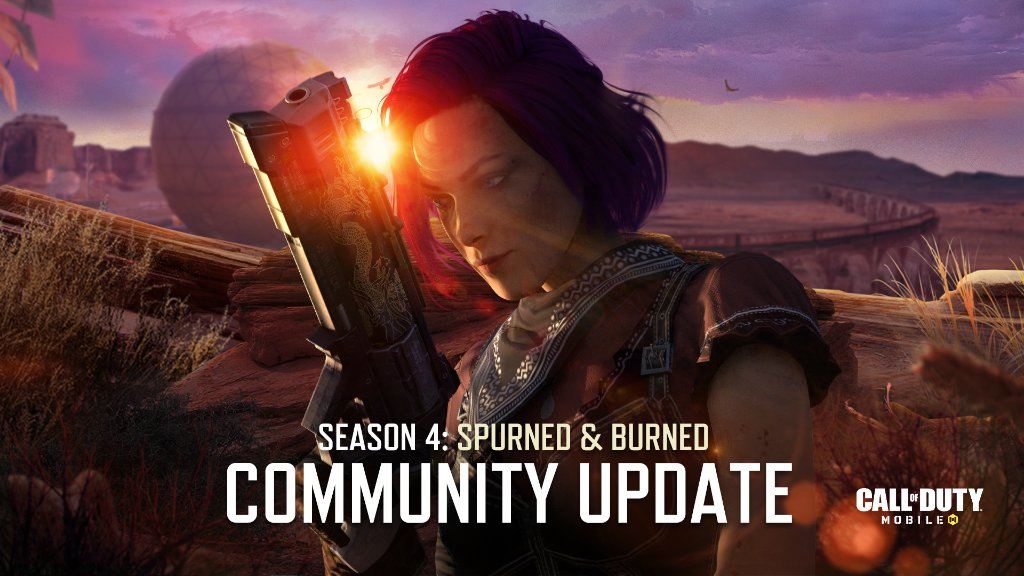 The following balancing has been done to weapons:
QXR
Increase in Fire Rate and Reduction in ADS Speed
AK47
Reworked the range and damage respective to the range of fire.
Sniper and Marksman Rifles
Slightly increased ADS time and sprint-to-fire delay

Greatly increased ADS sway and adjusted the times in which sway begins

Greatly increased flinch to make the aftereffects of getting hit more realistic.

Optimized the recoil of Arctic. 50, Locus, and DLQ33

Optimized the bullet spread pattern when in the process of ADS, this means you can no longer fire at pinpoint accuracy halfway through ADS.

All attachments will no longer affect ADS bullet spread patterns. They will be replaced by other stat improvements like hit flinch, sway, breath holding time, and recoil.

Decreased movement speed and ADS movement speed

Optic attachments will no longer provide benefits to ADS speed and sprint-to-fire delay

Attachments will now offer better control (more options) over recoil, stability, sway, and hit flinching.

Attachments will offer more improvements to breath holding time
NA45
Two shots to kill with no adjustments on damage to body parts

Lower-middle mobility (affects ADS and Sprint & Shoot)

Nerfed overall stability

Greatly increased time to ADS

A slight decrease in Fire Rate and recoil

Increased overall control difficulty to make the weapon harder to control and aim.
Vehicles have been made a bit more realistic and in tune with their real-life characteristics in the Battle Royale game mode. This means that the bikes will have increased durability while the off-road vehicles will have greater speed on rugged terrains and areas other than the normal path. All-terrain vehicles and assault vehicles have also been optimized to a certain extent.
Clan Wars and World Championship 2021
A new game mode like the Ranked Series has been introduced. Called the Clan Wars, this game mode entails players having to create or join clans in order to partake and compete in the Clan War mini-seasons and Clan War nodes to earn rewards based on individual and team performance.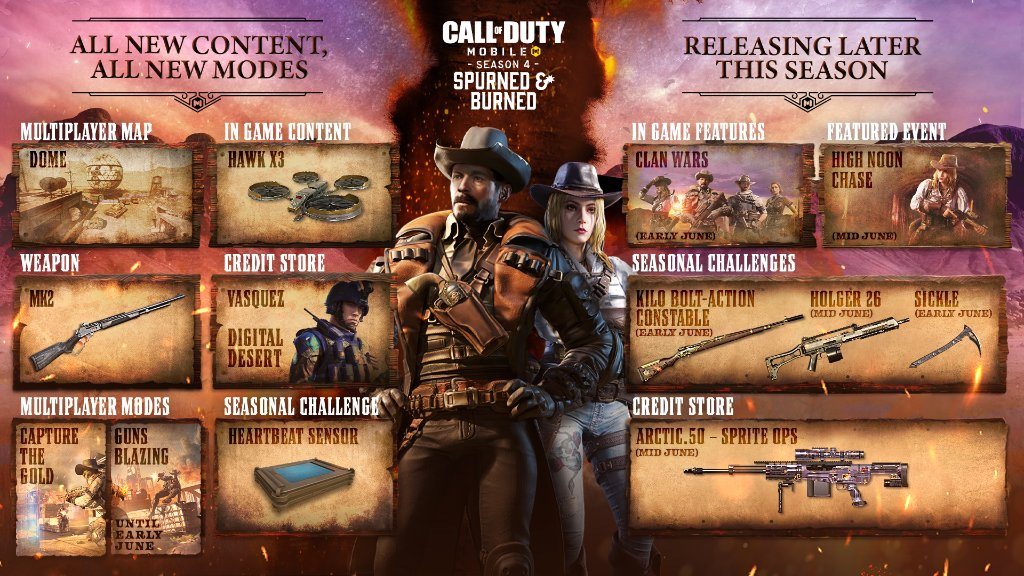 As far as the Ranked Series is concerned, the Ranked Series 2: World Championship 2021 has begun from the 26th of May and will run till the end of July. Rewards include new items like Seraph—Precious Metal, the KN-44— Championship Mindset, and the Ranked Series 2 frame.
The High Noon Chase Event
Players have to chase fugitives in the High Noon Chase Event, with petrol needed to be gathered by playing Multiplayer and Battle Royale matches and then chasing the fugitives to the extent possible or until they manage to catch them. Rewards include the Tengu – Black Gold Operator skin and the Echo – Steam Clock Weapon Blueprint.