Updates
Free Fire Releases Among Us Styled Game Mode Called Pet Rumble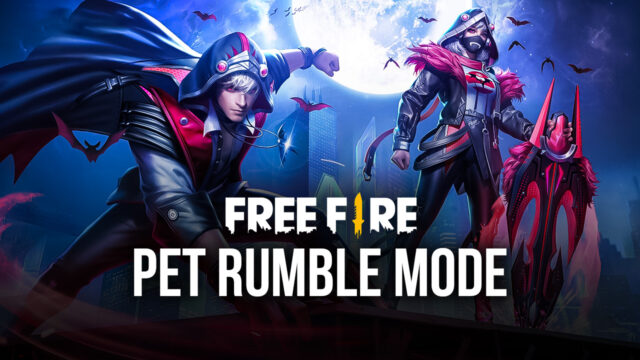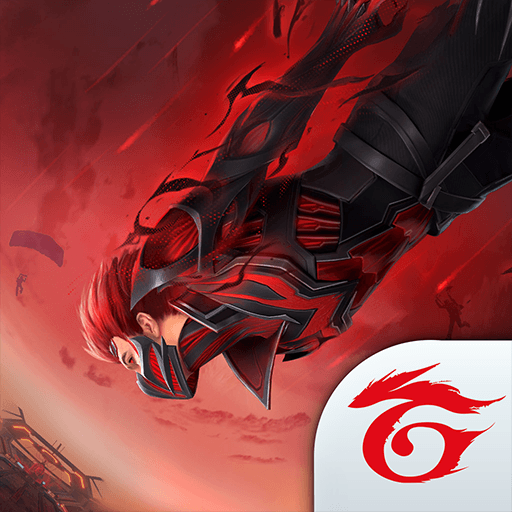 Free Fire is one of the most popular mobile games and esports titles in the world right now and a big reason behind the success and popularity of the game is their ability to cash in on worldwide trends and their star collaborations.
The Garena title has now introduced an Among Us styled mode called the Pet Rumble game mode for the users. The game mode is a social deduction game based on mechanics and thematics quite identical to InnerSloth title Among Us.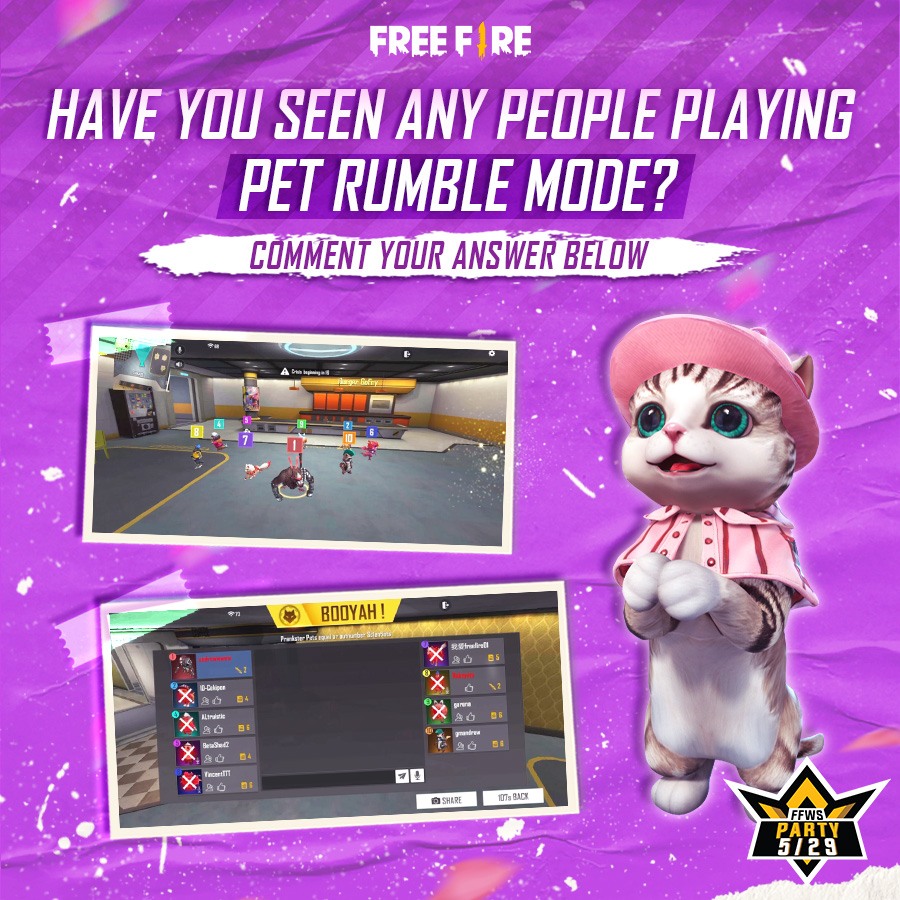 For people unaware, Among Us is a social deduction murder mystery game which involves crewmates on a spaceship being stuck in a war against Impostors that have infiltrated them. The game shot to absolute stardom thanks partially to the Lockdown impositions in 2020 along with the love it received from popular streamers, content creators, the gaming industry and the mainstream public, in general.
Players can access Pet Rumble Mode by going into the Custom Modes, where they can either create a new Lobby with the help of a Room Card or join an already created Lobby by their friends through an invite. There is only one map available in Pet Rumble Mode right now known as the Crisis Lab.
The Crisis Lab witnesses two groups or factions – Pranksters and Scientists, with players able to choose and customise the density of the two groups and of the lobby in the settings before the start of the match. The minimum number of players required to start a lobby is 4, with one Prankster.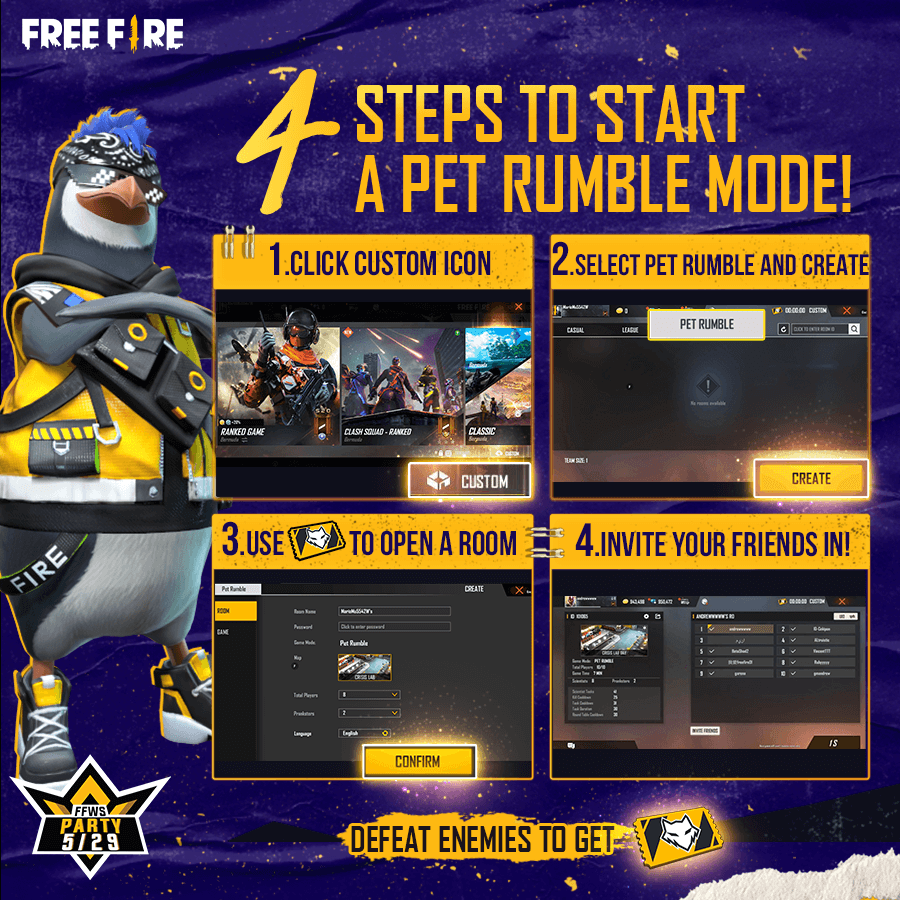 Pranksters must kill all the scientists to emerge victorious while the latter should eliminate Pranksters through the discussion rounds or complete their tasks or tests to win the game. In a way, Pranksters act similarly to Impostors in Among Us while the scientists can be likened to crewmates. Winners will receive additional Room Cards that can help them play more Pet Rumble matches.
The game lobby also has Kill Cooldown timers, Task Cooldown timers and also a Task Duration Timer, all of which can be adjusted in the settings while still in the lobby.
What is particularly intriguing is that there is likely no sabotage potential and the prospect of winning through successful sabotages beyond a certain time on the side of the Pranksters.
While players can only play this game mode among friends right now, the increasing popularity of the mode might open the prospect of it becoming a permanent addition to the classic game modes available in Free Fire.