Updates
Garena Free Fire Celebrates International Women's Day with Special Event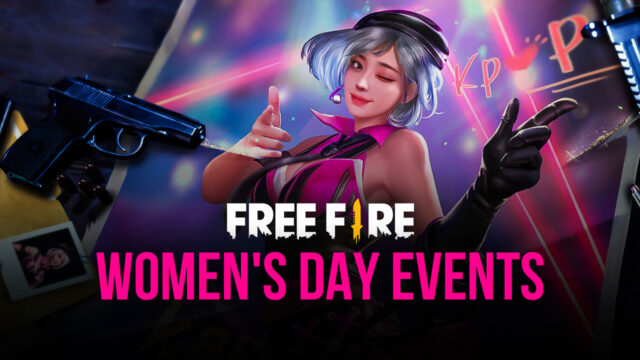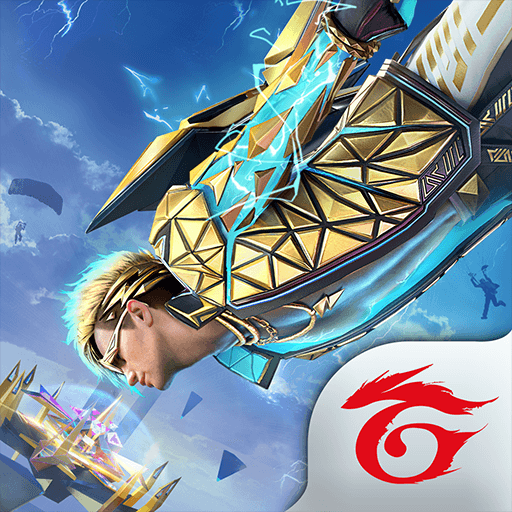 International Women's Day is upon us and Free Fire has something special in store to celebrate the day. One of the main events for Women's Day is the 'Women's Heroes' event that will run from March 6 to March 8, 2021.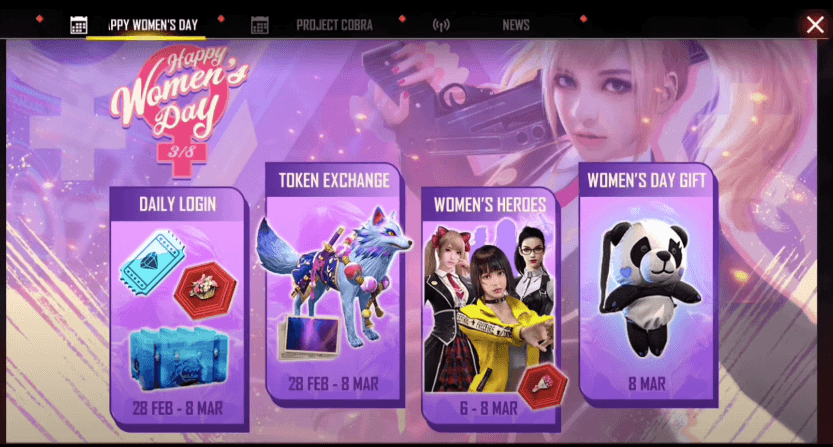 In the said event, users can get their hands on several female characters for free as a token of celebration on Women's Day. There are as many as seven female characters up for grabs in the said event, with players earning tokens and then having the option to redeem the same to unlock as many characters as they can, with the likes of Kelly, Nikita, Olivia, Misha, Paloma, Caroline and Moco available as part of the event. All unlocks will be permanent.
There is also an exclusive event on March 8 that will give out what looks like a Panda backpack among other items as a special Women's Day gift. Apart from that, two other events have already started from February 28, with one Daily Login event and the other being a Token Exchange event.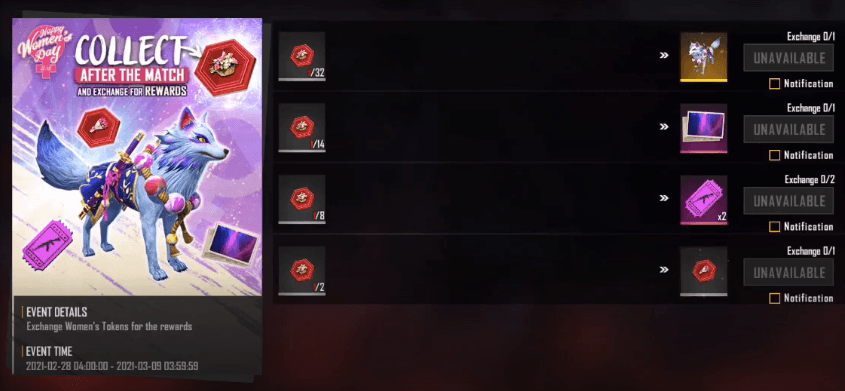 The Token Exchange event has begun on February 28 and will be available in-game till March 9. The event allows players to earn tokens by playing matches. Earn as many tokens as you can and redeem them on the Event page for exclusive rewards like a special Women's Day token, Weapon, Royale Vouchers, a Special Women's Day Banner and a Blue Fox Pet Skin. The Blue Fox Pet Skin is the highest in terms of tokens and will cost users 32 tokens to redeem it in the game. Users can also redeem the Women's Day Banner for 14 tokens.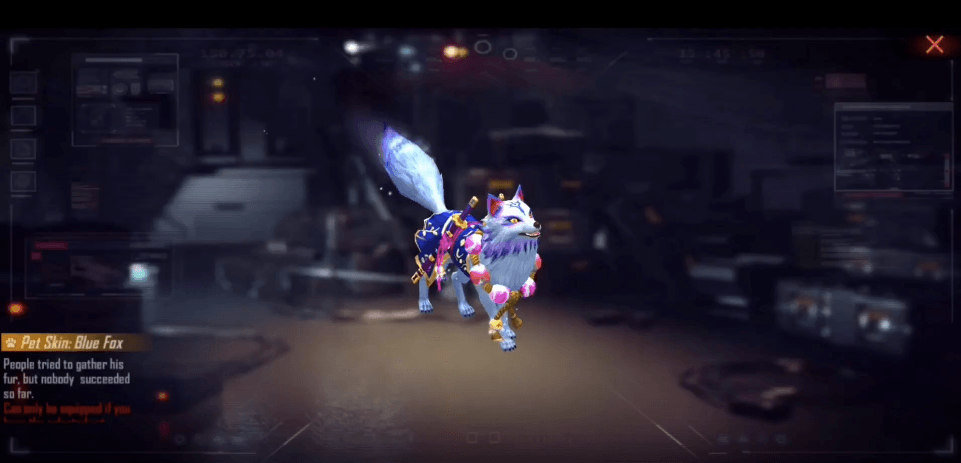 The Daily Login event had also started on February 28. All users have to do in order to get the rewards for this event is to login every day from February 28 till March 8, with exclusive rewards like chests, weapon vouchers and more!
The rewards might slightly differ according to regions, with the Brazilian region having dates and rewards different compared to the aforementioned ones. The main rewards for Brazil will be available on both the 7th and the 8th of March while players in the region can redeem tokens upto March 12. The Women's Day Gift Event will offer players a chance to get one deluxe package from nine female characters namely, aura, Moco, Kapella, Caroline, Notora, Paloma, A124, Steffie and Shani.
A Special Bundle has also hit the servers in Free Fire, with Verdict Ironface Bundle now available in the Diamond Royale. The Diamond Royale bundle also celebrates Women's Day in its own way, with a new female fighter bundle up for purchase through Diamonds.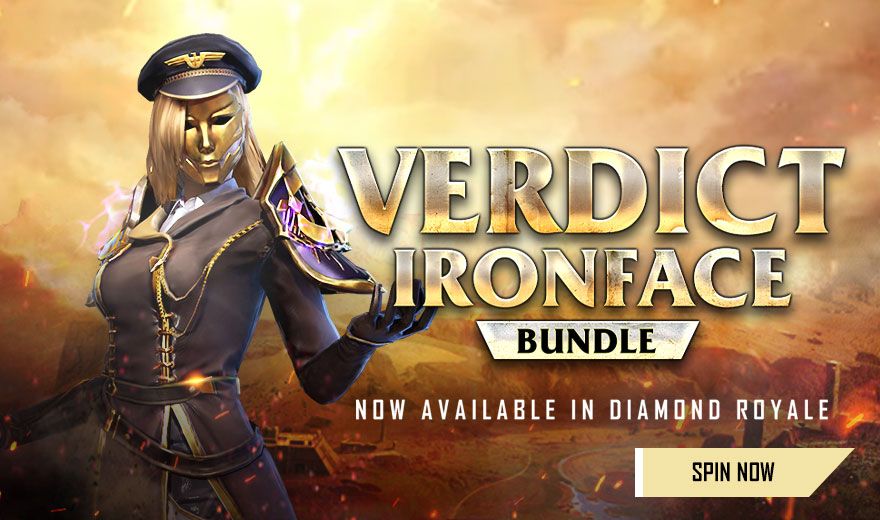 The description reads," Strong but malleable – this female fighter will have it her way and will always have the last say. Will she choose to spare your life? Or put you to death? Your fate is in her hands. Celebrate fierceness with the new Diamond Royale bundle."
Which female character will you be looking to unlock during this special Women's Day event?