Updates
Genshin Impact New Character: Kaedehara Kazuha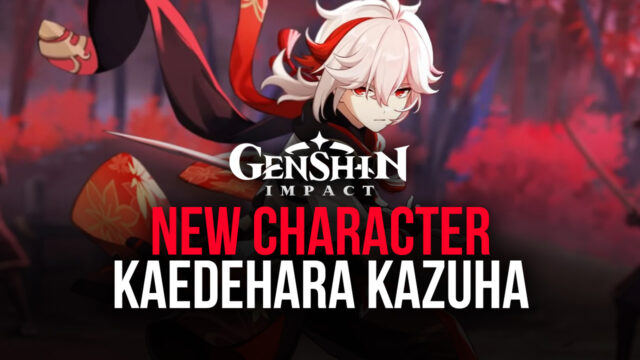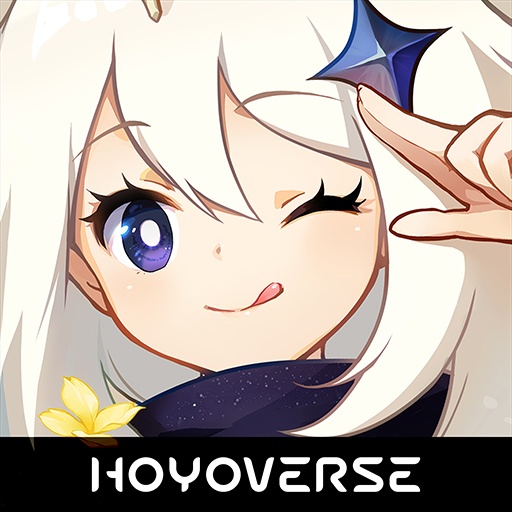 Genshin Impact 1.6 update, the Klee banner has been closed, and the players are excited about the new Kazuha banner. The banner features a new character from the highly anticipated Inazuma region Kaedehara Kazuha. Kazuha is an Anemo five-star character, and he is the first character to be introduced from the Inazuma region. Many players are conflicted between the options to pull for him or save their wishes for the banner after Kazuha. Let us look at the character's overview, skills, talents, and other things that the traveler might worry about on his journey with Kazuha.
Character Overview
Kaedehara Kazuha is a calm soul who would rather run away than hurt any person. He leads a wandering life and likes to spend his time among the trees. He greatly values all the companions around him and will gladly help them increase their damage than be the one who gives the damages. He fled from Inazuma due to the vision hunt decree. He currently works with Beidou on her ship, and his in-game description reads the following:
"A wandering samurai from Inazuma who is currently with Liyue's Crux Fleet. A gentle and carefree soul whose heart hides a great many burdens from the past. It's hard to say if weathering life's storm has eroded any sharp edges he once had or if his reserved nature keeps them hidden from view. The first time most people meet Kaedehara Kazuha, they presume he is just another trainee crew member aboard The Crux."
Talents and Level Up
Most of the players will be interested in what he brings to the team. As mentioned before, he is an Anemo character, and many players have called Kazuha a Support character, but before we decide, let us look at what his skills bring to the table. His skills are as follows:
Garyuu Bladework – Normal Attack
He will perform up to five strikes, and his charged attack will consume stamina just like any other character. As the traveler will increase the level of this talent, the damage done by normal attacks, charged attacks, and his plunge attacks will be increased. Kazuha's Plunge attack is quite significant, and hence players are advised to level this talent up.
Chihayaburu – Elemental Skill
The official statement released by miHoYo states that it unleashes a secret technique as fierce as the rushing wind that pulls objects and opponents towards Kazuha's current position before launching opponents within the AoE (Area of Effect), dealing Anemo DMG and lifting Kazuha into the air on a rushing gust of wind.
Kazuha can perform a plunging attack while midair is called the Midare Ranzan; when he plunges on the ground, the plunging damage is converted to Anemo damage. On landing, Kazuha will create a vortex that will pull nearby objects and opponents close to him. Hence to get good damage from Kazuha, increasing his normal attack is recommended. It will have a cooldown of 6 seconds on press and 9 seconds on hold.
Kazuha Slash – Elemental Burst
Kazuha's self-styled bladework is on full display with his elemental burst. Kazuha will let out a single powerful slash which will cause Anemo damage to the enemies near Kazuha. The passage of the slash will leave a field which is called the Autumn Whirlwind. It periodically deals Anemo damage within its AoE. If Autumn Whirlwind comes in contact with Pyro/ Hydro/ Electro / Cryo, it will deal additional elemental damage to enemies within the field. Autumn whirlwinds will look different if different elements are absorbed in them. The energy cost for his elemental burst is 60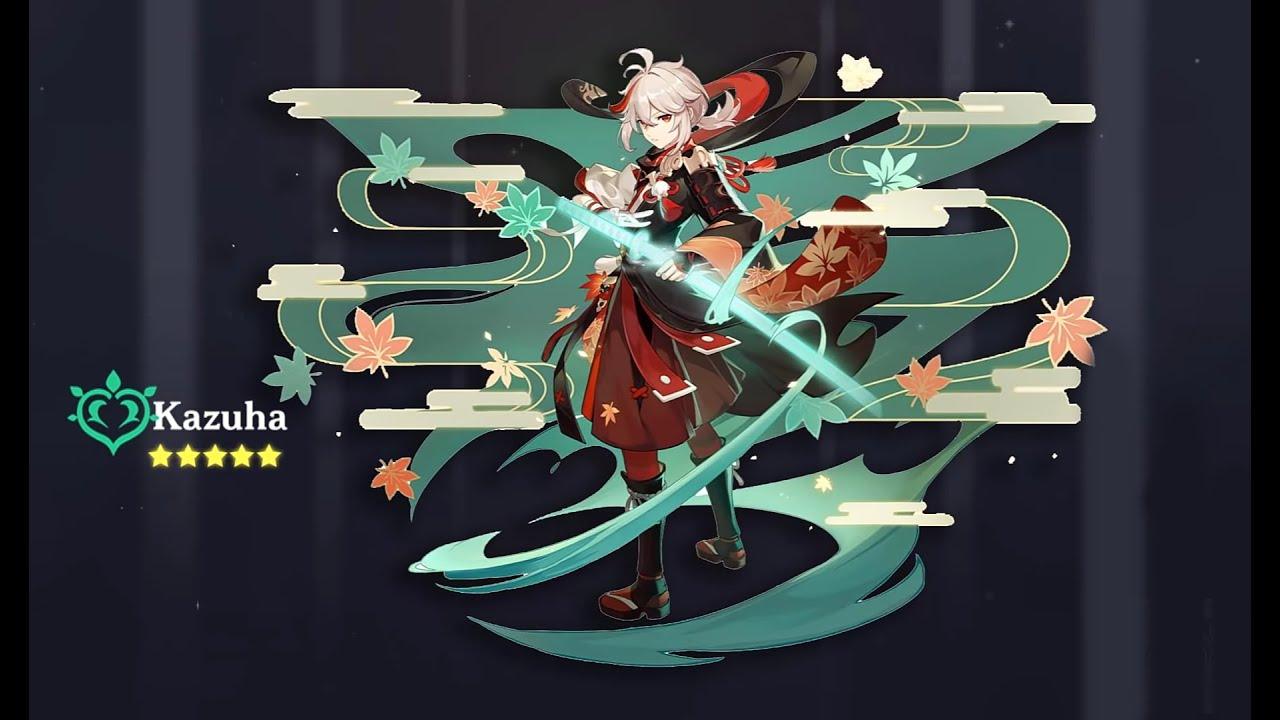 For leveling his active talents, players will need to collect philosophies of diligence which can be found in Taishan mansion, which is located in Liyue, Jueyun Karst.
Cloud Strider – Passive Talent
When Kazuha is a member of your party, sprint stamina consumption will be decreased by 20%. This can be stacked on top of Anemo resonance which further decreases stamina consumption by 15% and increased movement speed by 10%
Soumon Swordship – Passive Talent
When Kazuha's skill comes into contact with Pyro/ Hydro/ Electro / Cryo, the element will be absorbed. If a plunging attack is used before the effect expires, it deals 200% ATK of the absorbed element.
Poetics of Fuubutsu – Passive Talent
When Kazuha triggers a swirl reaction, he will grant his teammates an additional 0.004% elemental DMG bonus of the element involved in the swirl reaction for every point of elemental mastery, which Kazuha has for 8 Seconds.
For leveling up, Kazuha players need material from the new boss named Maguukenki and Sea Ganoderma, and both can be found in the Midsummer Island map. Along with these, players will need the Vayuda stones, which can be obtained from defeating the bosses, and insignia, which are dropped by treasure hoarders. Leveling up Kazuha will increase his elemental mastery, which is very useful for an Anemo character. For the whales out there, unlocking his constellations can be a major source of damage as he switches from a support character to a physical DPS.
Recommended Builds
Judging from the various talents and passives, Kazuha can be extremely good as a damage support character. Players can give him a sacrificial sword/ skyward pride or any sword which has energy recharge as a substat. For Kazuha's Artifacts, players will need to provide him with a four-set Viridescent Venerer. However, the players are free to build Kazuha as a physical damage dealer.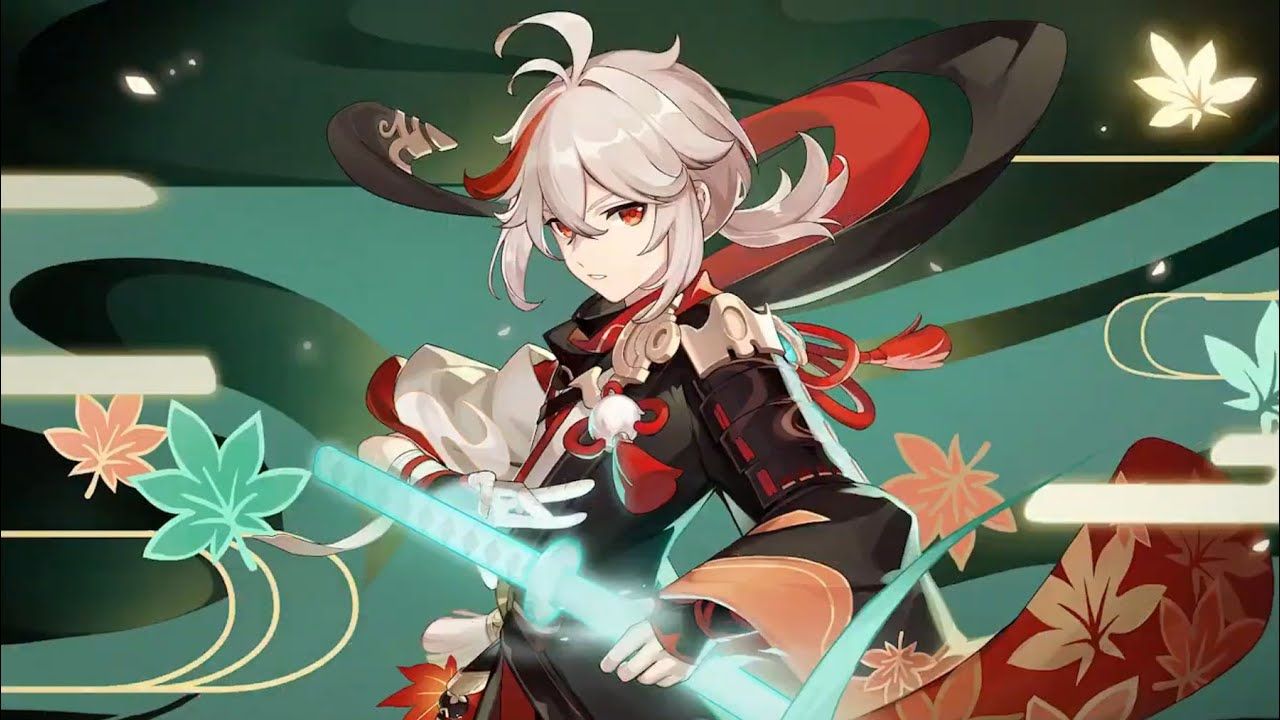 Kazuha can be used for various purposes, but if a player wants to unlock the character's full potential, they are advised to use him as a support to their main DPS. Players are only advised to pull for Kazuha only if they enjoy the character and are advised not to do so if they don't.