Updates
Genshin Impact Thunder Sojourn Event: Schedule, Eligibility, Rewards, and More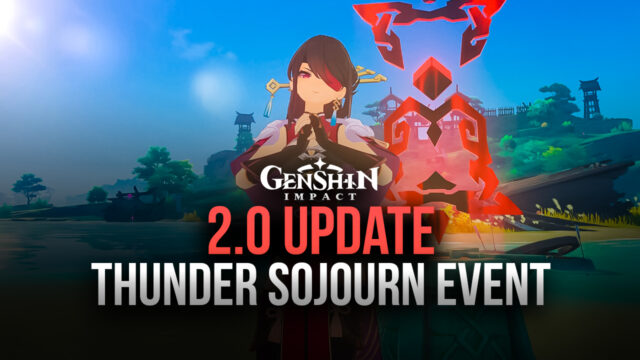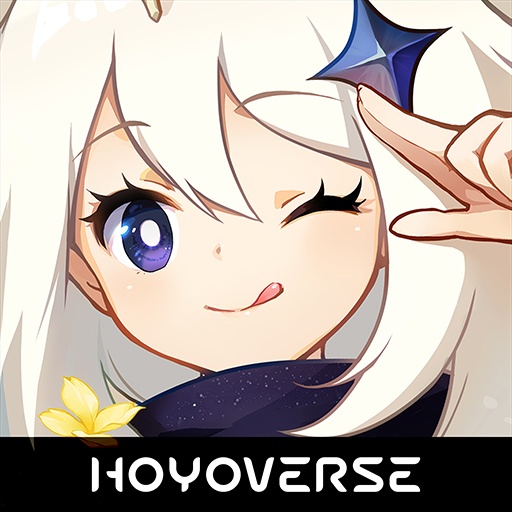 With the release of the much anticipated 2.0 update for Genshin Impact, the excitement in the community is at a record high. There have been many announcements that MiHoYo has made regarding the 2.0 update. These include but are not limited to new characters, new story quests, a new region in the map, new events, new weapons, and many more things. MiHoYo's first event after the 2.0 update is called the Thunder Sojourn event. Let us take a closer look at the Thunder Sojourn event, the schedule, rewards, and other things which are relevant to the event.
Schedule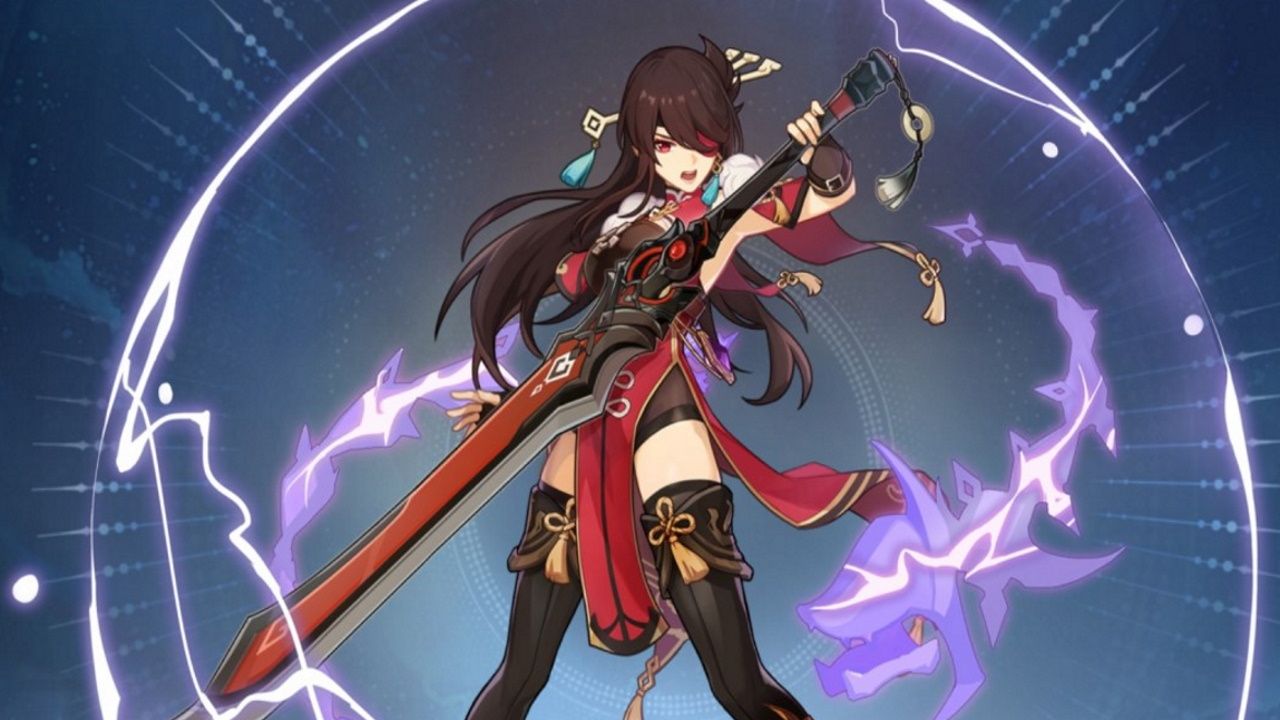 The Thunder Sojourn event has started and will continue till August 9, 2021 (03:59), according to the official statement released by MiHoYo. The travelers can access the event shop for claiming various rewards till August 16 (03:59).
Eligibility
To become eligible to participate in the event, the Travelers have to be at a minimum Adventure Rank of 30 and complete the Archon Quest "Autumn Winds, Scarlet Leaves" and the "Ritou Escape Plan" quest in "Chapter II: Act I – The Immovable God and the Eternal Euthymia."
Gameplay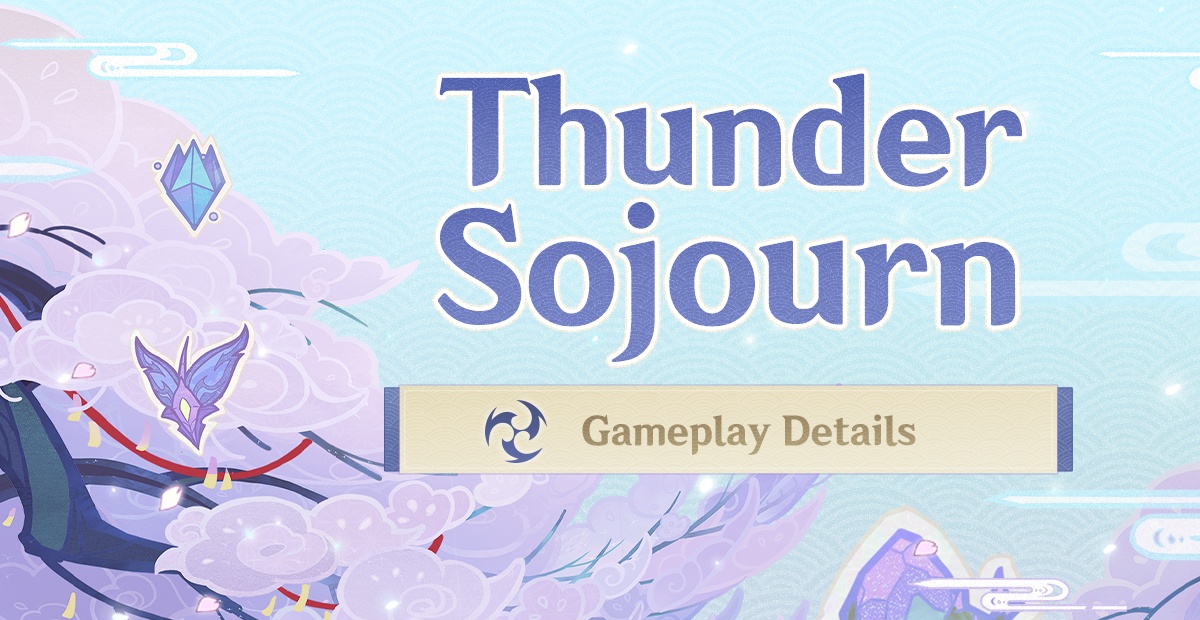 The gameplay of the event has been divided into four different acts, containing different challenges that Travelers have to do in order to get the rewards.
Act 1: Bolt Blitz
Travelers have to use the newly introduced mechanism of Thunder Spheres to quickly move to the required destination within the given amount of time to complete the challenge.
Act 2: Lighting Round
Travelers have to defeat a certain number of enemies within the time limit to complete this act. There will be a thunder dwelling near the players that will grant them bonuses.
Act 3: Wavering Lighting
Travelers must defeat the opponents within the time given to them o complete the Wavering Lighting challenge. A unique mechanic called the Nimbus Gem is available, which the Travelers can use to assist them in battles.
Act 4: Automaton Front
During this event, Travelers will have to partake in the newly introduced domain Automaton Front. Players must defeat the perpetual mechanical array, and each time the array splits, there will be a random number of Nimbus Gems on the field for the Travelers to use.
Rewards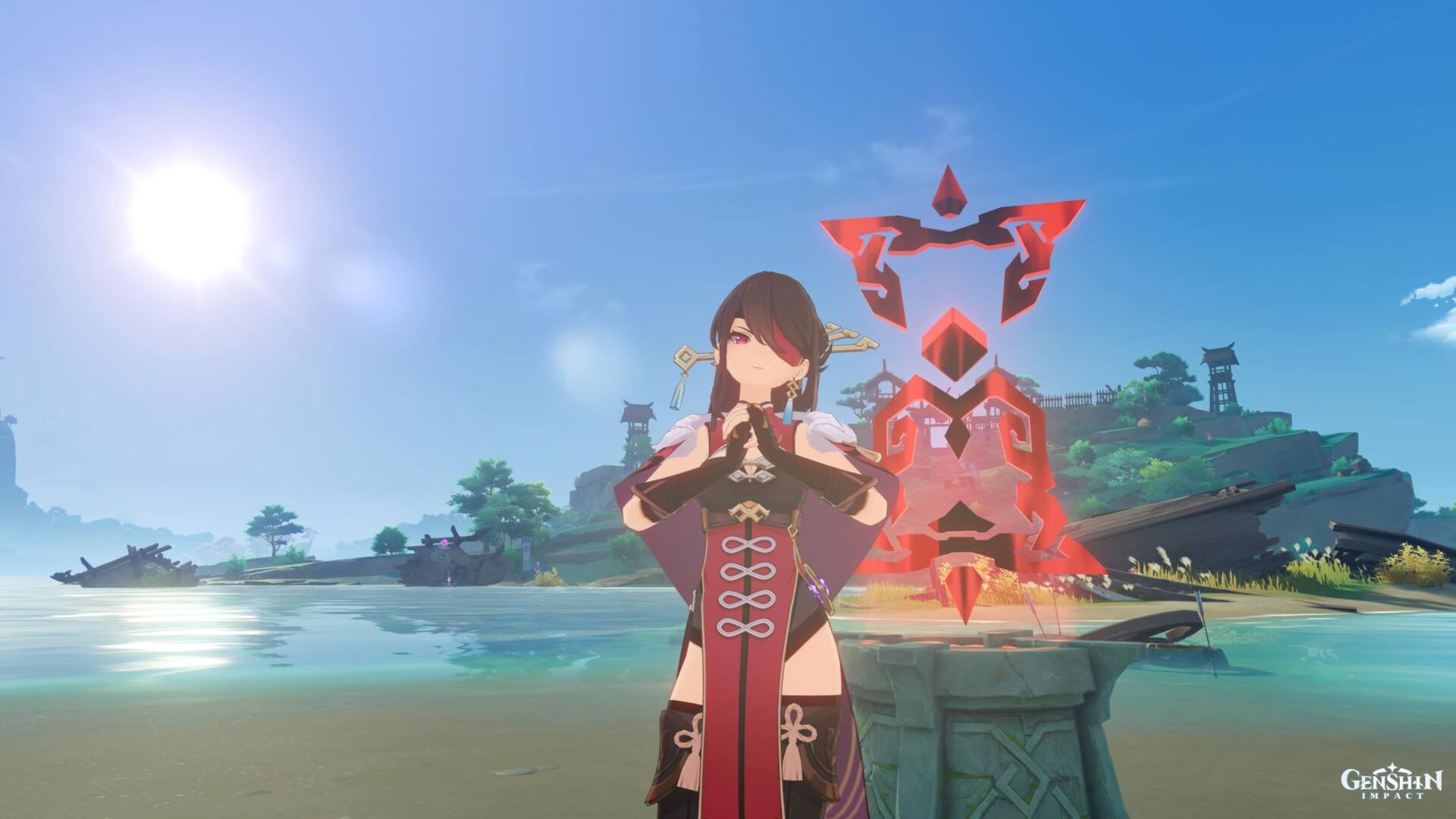 During the event, players can exchange the Thunder Pellets and Thunder Crystals which can get them the rewards that are available for the Traveler in the event shop. These include Character level up material, weapon level up material, crown, talent level up, and a free character/constellation as in Beidou.
The event Thunder Sojourn will also reward players with Primogems along with a lot of Mora.
The Genshin Impact 2.0 update has introduced many new mechanics and gameplay features along with a brand new roster of characters. The Thunder Sojourn event is the first event available in the new region of Inazuma. The event is sure to be a lot of fun, and the travelers will have a lot of rewards while the event is ongoing.