Updates
State of Survival Introduces New Hero Arthur McCollum Plus the Latest Developer Notes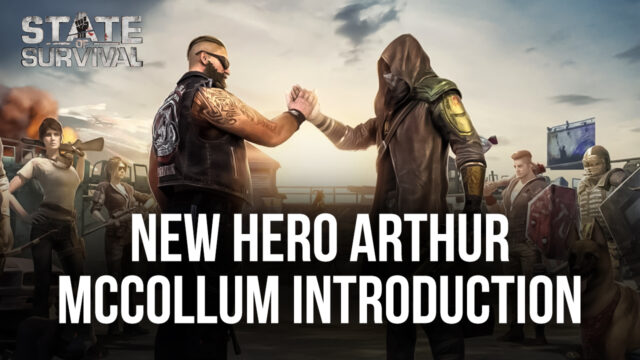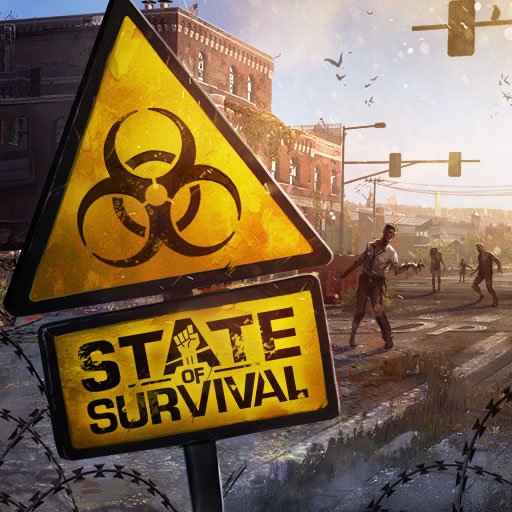 The newest hero that's being added to the diverse roster of characters in State of Survival is Arthur McCollum, a somewhat unfortunate genius that likes tinkering with things that he can see and upgrade them into something.
The previous hero that was added to the game was the gentle and elegant but deadly Yukimura Mikoto who is also the main character that is featured in the Cherry Blossom event. In this event, you can collect items that you can use to claim rewards. You can read more about the event here.
Arthur McCollum
Arthur McCollum is an unfortunate person who suffered from a rare disease that stopped him from growing normally. Even though Arthur is less fortunate physically, he is gifted with a brain that can label him as a genius person which helps him survive the zombie outbreak. He kept his mind busy with mechanical engineering when he got bullied in school.
He likes to create an enormous mechanical fist that keeps the bullies away and actually allows him to have some friends and even fans. His mechanical engineering prowess grew as his knowledge also grew. Eventually, he made an exoskeleton that fires rockets and knocks enemies.
Abilities
Explorer Details – Arthur activates his exoskeleton and throws a heavy punch, dealing 16957.92 damage, knocking back the target, as well as stunning the target for 2 seconds.

Military Details – Every 3 rounds deals 24% additional damage to enemy infantry and 8% damage to all enemy troops.
Explorer Details – Arthur's exoskeleton fires a rocket every 15 seconds, dealing 9892.12 damage and reducing the Movement Speed of enemies hit by 50.00%.

Military Details – Every round increases damage of all troops by 7,5% while hunters are alive.
Exploration Details – After the battle begins, Arthur enhances his weapon every 15 seconds, increasing his Attack by 15.00%.

Military Details – Every round increases damage of hunters to all enemy troops by 3% and increases damage of allied troops by 10% Infantry and Riders.
You can locate Arthur McCollum in the daily deals in survival of the fittest. You will be needing 10 fragments to unlock him. He can give an additional military cap of 13.4k and your hunter attack will get more than 1 thousand percent more damage. While an additional hunter defense will also increase by the same amount, the hunter's health will increase up to 158 percent and hunter lethality by the same amount.
Developer Notes and Bug Fixes
These are some of the issues that the developers have addressed on their official social media posts. Some players were not able to claim the daily rewards due to a problem with the check-in icon. The same has been resolved.. The issue in Underground Shadow Exploration has also been fixed.
Some bugs were also fixed based on the feedback of the players in the month of February. The developers have also answered some questions the players are throwing at them. Here are the answers for most of them:
Why was the information of other alliance leaders not shown in the private chat during the Reservoir Raid event?

The problem could be due to network delays as private chats are not affected by reservoir raid events.
People are asking if there's an issue with the status display when alliance members were last active.

The status is meant to display and show the last login time and not the length of time online so the answer is no.
The currency occasionally changes to the currency of other countries in some of the in-game bundle purchase pages.

This may be due to network delays as the currency used to make payments in the store will be the same as the currency used when you registered your account.
Some players have also encountered other issues such as black screens in addition to these problems. Some pictures were also not displaying correctly and not loading completely. These are the methods you can use if ever you encounter such problems.
Try restarting or even completely reinstalling the game.

Check the network connection if you are connected.

Check if you have updated to the latest version from the playstore.

The first time you open the game after updating it, you need to wait for the game resources to be completely downloaded.

Check if the device has sufficient storage space and clean if your storage is full.
You can contact the SoS support service if the issues persist.
Are you interested in modding a game or have previous experience with it, especially in PC games? You can now also use mods in mobile games like State of Survival. If you are interested in knowing more about that, you can read How to Mod State of Survival With BlueStacks X.
Are you interested in knowing the strongest heroes that are already in the game for a while? It's essential to have this knowledge in the game if you wanna progress further and be one of the most successful players in the game. These characters have already been in the game for a while now so they have been tested and proven to be one of the strongest and most reliable to have in the game. You can read our 5 Strongest Heroes here.
What are your thoughts on the new hero? Are you interested in adding him into your team?