BlueStacks Roundups
5 Awesome Battle Royale Games (That You Might Not Know of) to Play on BlueStacks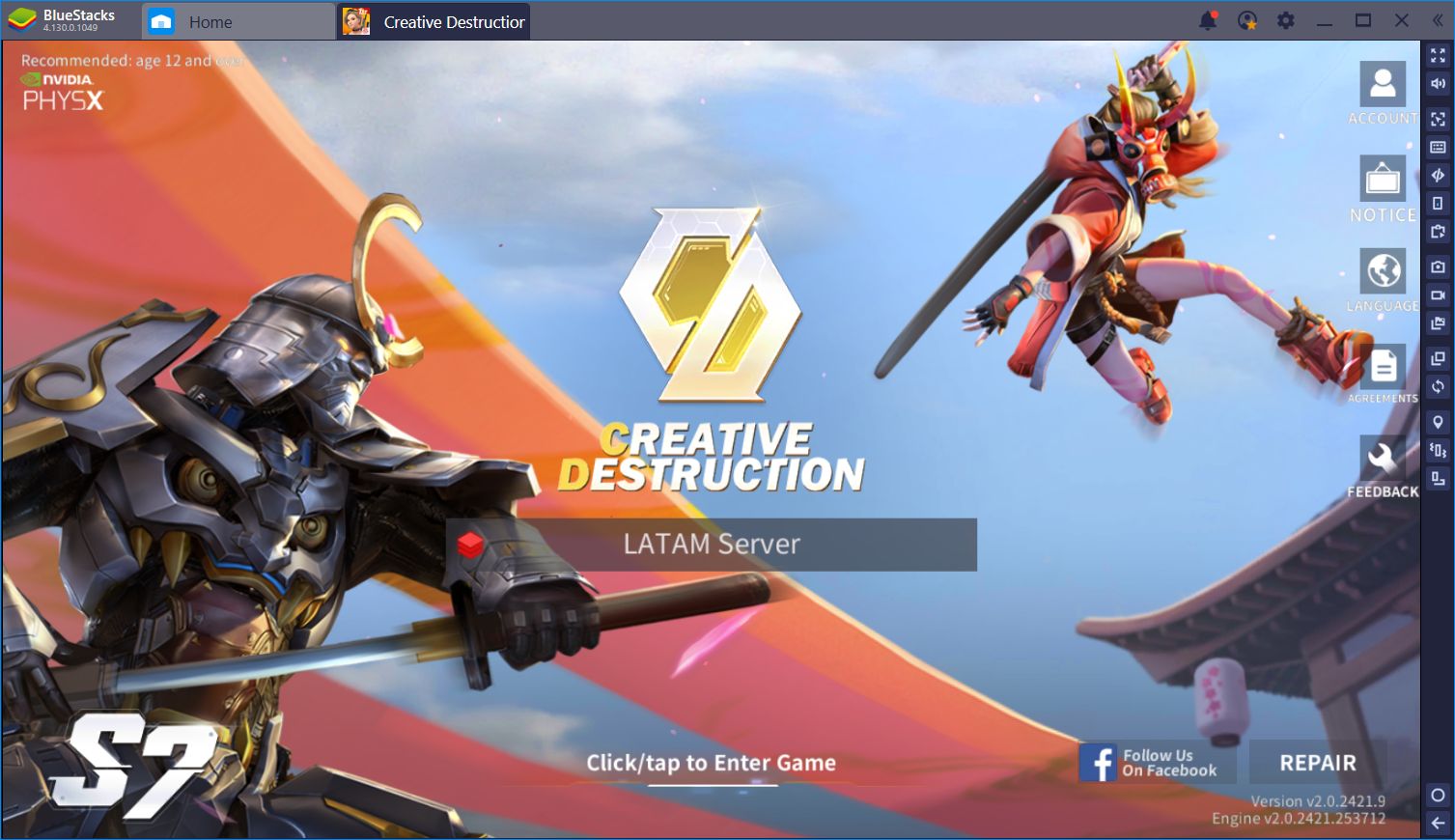 The Battle Royale genre has been around for a while now, ever since the arrival of revolutionary game mods such as DayZ. However, with the release of PUBG on PC, the genre has blown up and become a widespread phenomenon that is still as strong as ever even today. With this massive popularity surge, it was only a matter of time until game devs learned how to make them work on mobile devices so that players could enjoy them on the go. And sure enough, we have tons of titles to choose from if you want to play a battle royale on this platform.
A simple search on our App Center will show you numerous results, including the most popular titles such as PUBG Mobile and Free Fire. However, while both of these battle royales are popular and great in their own right, they have effectively overshadowed other games that, while also being really awesome, perhaps don't have the same marketing as their larger counterparts.
At BlueStacks, we're always in search of great game alternatives, keeping an eye on the underdogs, and raising awareness of awesome titles whenever we find them. In the spirit of encouraging awesome gameplay, here are five great battle royale titles that, while not as popular as the mainstream entries, also have innovative and unique mechanics, and are very entertaining to play.
Creative Destruction
We've been asked, on literally thousands of occasions, when we're going to make BlueStacks compatible with Fortnite. While the answer is always, "We'll get there when we'll get there," we'd like to start off this list with a title that is a great alternative to the huge battle royale for PC, Creative Destruction.
Featuring a wide variety of weapons, alongside great visuals and presentation, Creative Destruction also boasts the feature that makes Fortnite unique among all other battle royale games; the building aspect. Aside from running n' gunning your way through open fields and towns looking to become the last person standing, you'll also be building structures to keep yourself safe, as well as tearing down enemy structures to grab kills. However, while this building feature is very interesting in its own right, it also adds a lot to the standard learning curve.
If you're up to the challenge, and want to try a battle royale that is more than just running and shooting, then you will probably enjoy Creative Destruction. Plus, with the BlueStacks Keymapping Tool, you can create intuitive control schemes that will significantly simplify the building process, so that you feel you're enjoying the authentic Fortnite experience, but on BlueStacks.
Rules of Survival
Do you ever play a battle royale game and think to yourself, "Man, there's just not enough players in this island!" Like you, we have also suffered the fate of some matches where all we do is run around without finding anyone to fight, and then dying to a single headshot after 15 minutes of doing nothing.
Rules of Survival makes it so that these scenarios are very rare since they have an exclusive game mode that allows up to 300 players every match. With stunning graphics and a unique art style reminiscent of an anime show, this battle royale is unique in the sense that it's the only one where you will square off against 299 other players in a single map. With these kinds of numbers, no match will be an uneventful one. In fact, it's quite the opposite, only the most skilled players survive in this game long enough to make the difference as you'll encounter opponents left and right.
While Creative Destruction increased the learning curve by adding an extra building mechanic, Rules of Survival will elevate your game sense to the next level by putting you against enemies from all directions.
Survival Heroes
Here's an interesting take on the classic battle royale formula.
Played from a top-down perspective like a MOBA, Survival Heroes combines the best parts of games like Mobile Legends and Arena of Valor, and takes them to massive sprawling maps where players face off against each other to find the last person standing. This game plays like your standard MOBA, but with battle royale rules. In this sense, you'll drop down into a map, pick up loot and gear along the way, and fight against other players to stay alive for as long as possible.
The most interesting part about this game, aside from the innovative concept, is the fact that there are multiple available heroes, all with unique skills and roles. As you progress through the map, you'll also gain experience and level up, increasing your power and preparing for the eventful final encounter at the very end of the match.
Survival Heroes is a very different battle royale. However, it makes for a very interesting experience, especially when playing on BlueStacks, which gives you the best performance and controls so you can destroy the opposition and win every match.
AXE.IO
This one is another great take on the classic battle royal formula, featuring simplistic and stylized graphics, but with a much more hands-on approach to combat.
In AXE.IO you play as vikings in arenas of various sizes where you fight for, you guessed it, being the last person alive. The particularity of this game lies in its highly lethal nature. As its name implies, you fight by flinging axes that kills enemies in a single hit. The axes themselves are very difficult to aim as you can only throw them straight ahead at your enemies. Luckily, BlueStacks will give you an edge: Where other phone gamers have to struggle with the virtual joysticks and axe throwing, you can simply map your movements to the WASD keys and line up perfect throws with the Spacebar.
This title features numerous game modes, including a battle royale format where 20 players face off in a small island. Also, you will find deathmatch, and team deathmatch modes, among others. AXE.IO is a chaotic mess of axes and vikings; we love every aspect of it and are sure that you will too.
Pixel Gun 3D
Just like AXE.IO, Pixel Gun 3D offers us a fast-paced shooter game with multiple game modes, and also with simple and stylized graphics. This time around, however the visuals are reminiscent to Minecraft, which is another great game in its own genre. This title is great for those who enjoy the battle royale format, but would also like to participate in other types of games other than running around on an island trying to be the last one alive.
In this sense, you will find not only a battle royale mode in Pixel Gun, but also team deathmatches in maps of various sizes, a free-for-all mode, and even a co-op mode where you fight and survive against enemy NPCs. This last one is reminiscent of Call of Duty's zombie mode, which is a feature many fans of the series appreciate in every iteration.
These are 5 of the best battle royale games in the market that, for one reason or another, don't get the notoriety that they deserve. Have you ever played any of these games? Feel free to share your experience with them in the section below!