Game Guides
Dragon Champions on PC – The Complete BlueStacks Usage Guide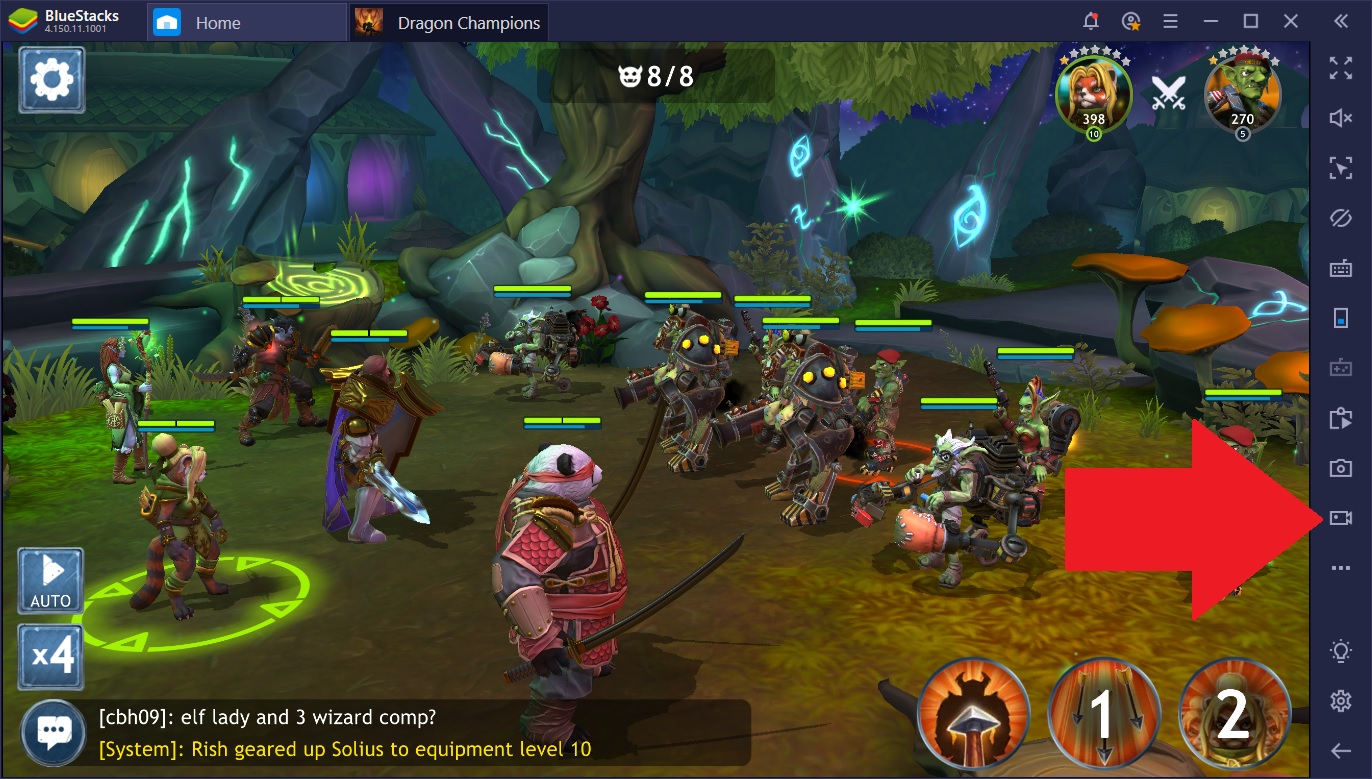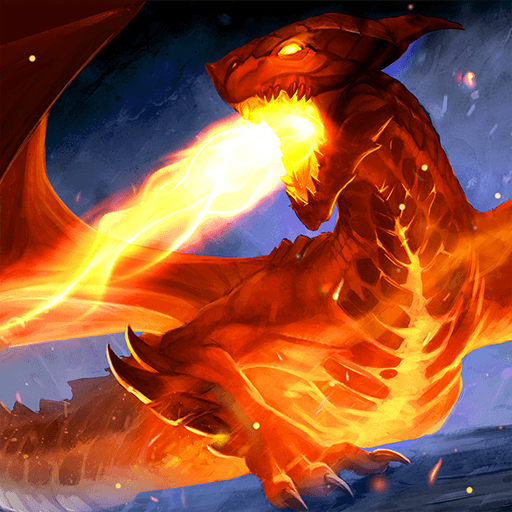 Attention all Star Wars: Galaxy of Heroes fans out there, a new kid is on the block and is threatening to dethrone the king of turn-based RPGs. Dragon Champions came out a few months ago in September and has been causing a ruckus since then due to its awesome graphics, appealing art style, and smooth gameplay.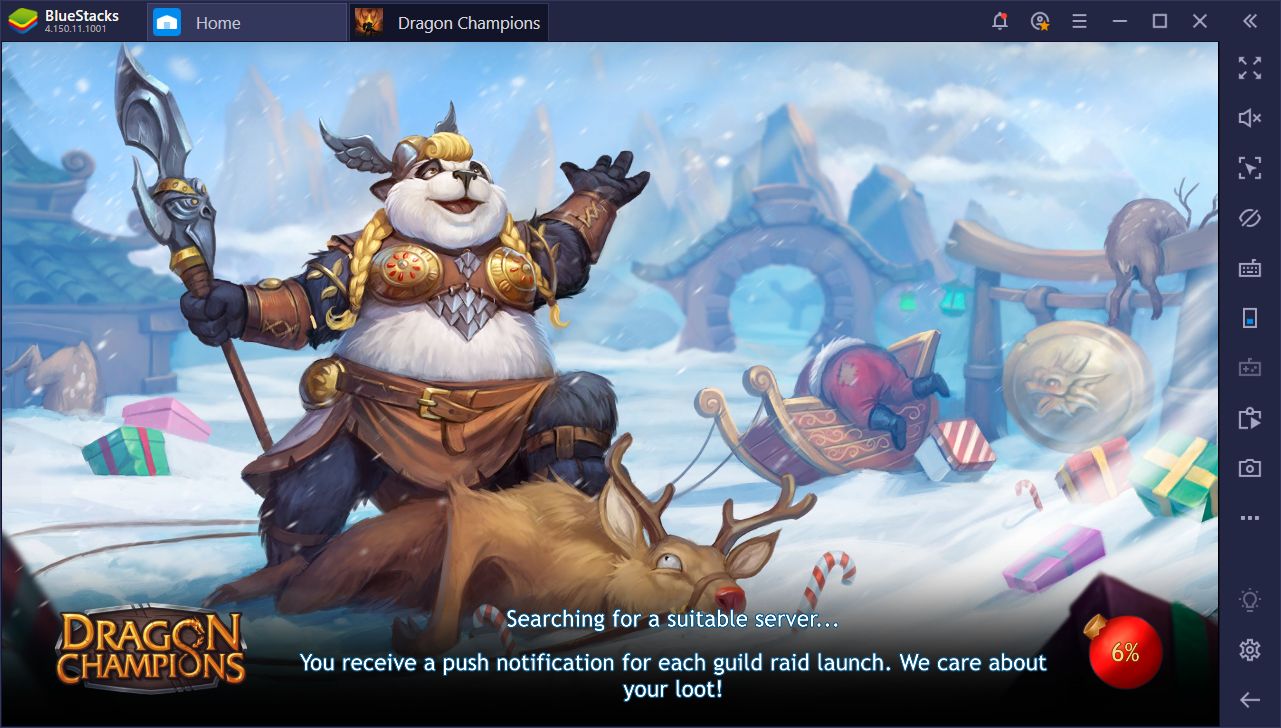 This new RPG took the turn-based formula presented by the aforementioned Star Wars game and gave it a brand new look and a wide slew of heroes. Not to mention that its no-nonsense presentation that puts you right in the action is a breath of fresh air compared to the lengthy intros and cutscenes every time you start Galaxy of Heroes. For these reasons, Dragon Champions felt like a very refreshing experience right off the bat, even though it might come off as a copy of other existing games.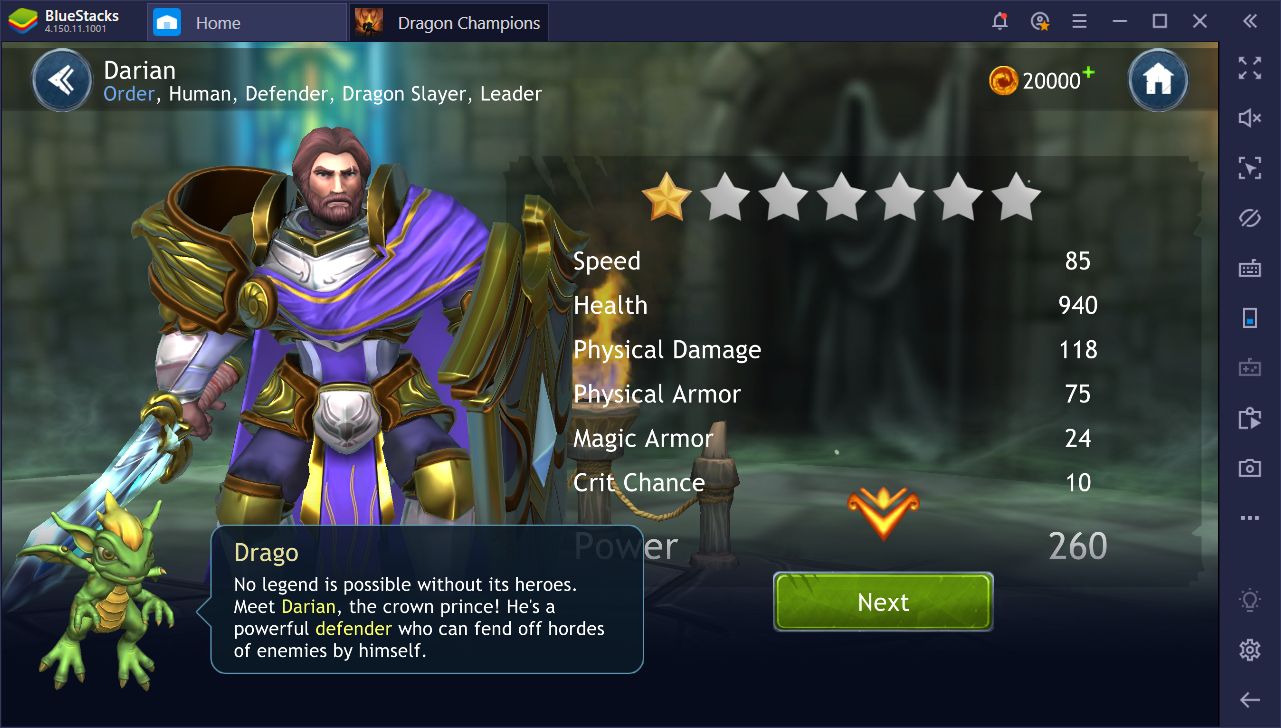 Nevertheless, if you're a fan of turn-based RPGs a la Galaxy of Heroes, and also adore the art style of Western games like World of Warcraft, then you're definitely going to love Dragon Champions. Especially if you play it on PC with BlueStacks, you'll have access to numerous tools to expedite your gameplay. In this short article, we're going to explain several ways in which our emulator can help to improve your experience with Dragon Champions.
First and Foremost, the Controls
Now, as an RPG with turn-based combat, you can expect to do a lot of clicking to give orders to your troops in battle. At this point, this is normal and expected in games of this genre. However, the fact that something is standard, or even expected, doesn't mean that it's the best. Case in point, while clicking on everything in Dragon Champions is fairly straightforward, being able to give commands, and even access menus, using your keyboard is even better.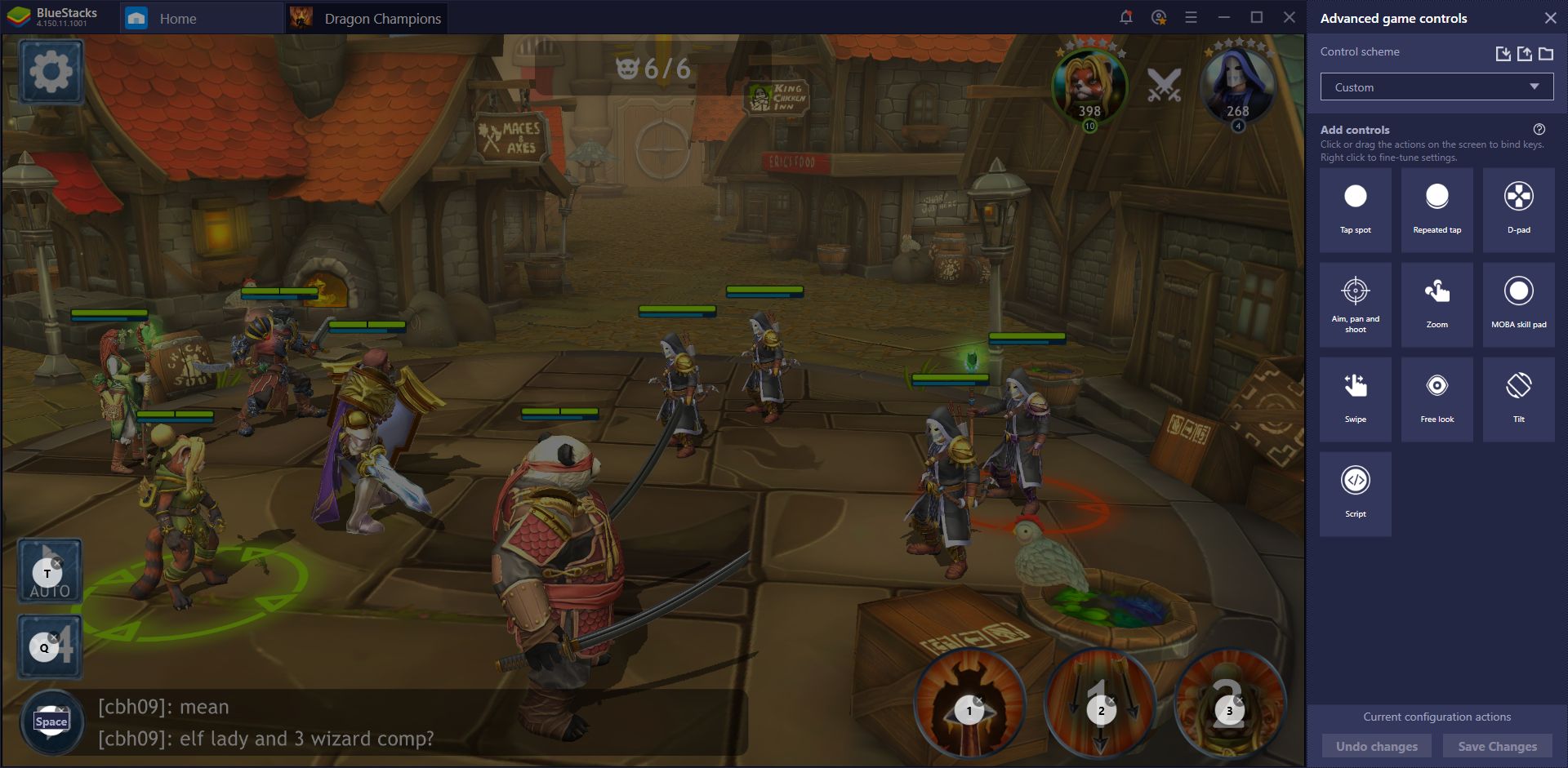 This is exactly what the BlueStacks Keymapping Tool enables, as it allows you to set up your own customized control schemes by placing shortcuts on the screen. Furthermore, by binding the said shortcuts to your keyboard, you can essentially control most aspects of the action with ease. In this sense, when it comes to battling, you can click on the enemies to choose a target, and then select an attack using the keyboard.
However, battling isn't the only thing you'll be doing in Dragon Champions as, between fights, you'll also be navigating menus, upgrading your team, and performing a wide variety of actions. Luckily, the Keymapping Tool can help in this regard as well via several carefully-placed shortcuts that would enable you to access most menus and screens with your keyboard.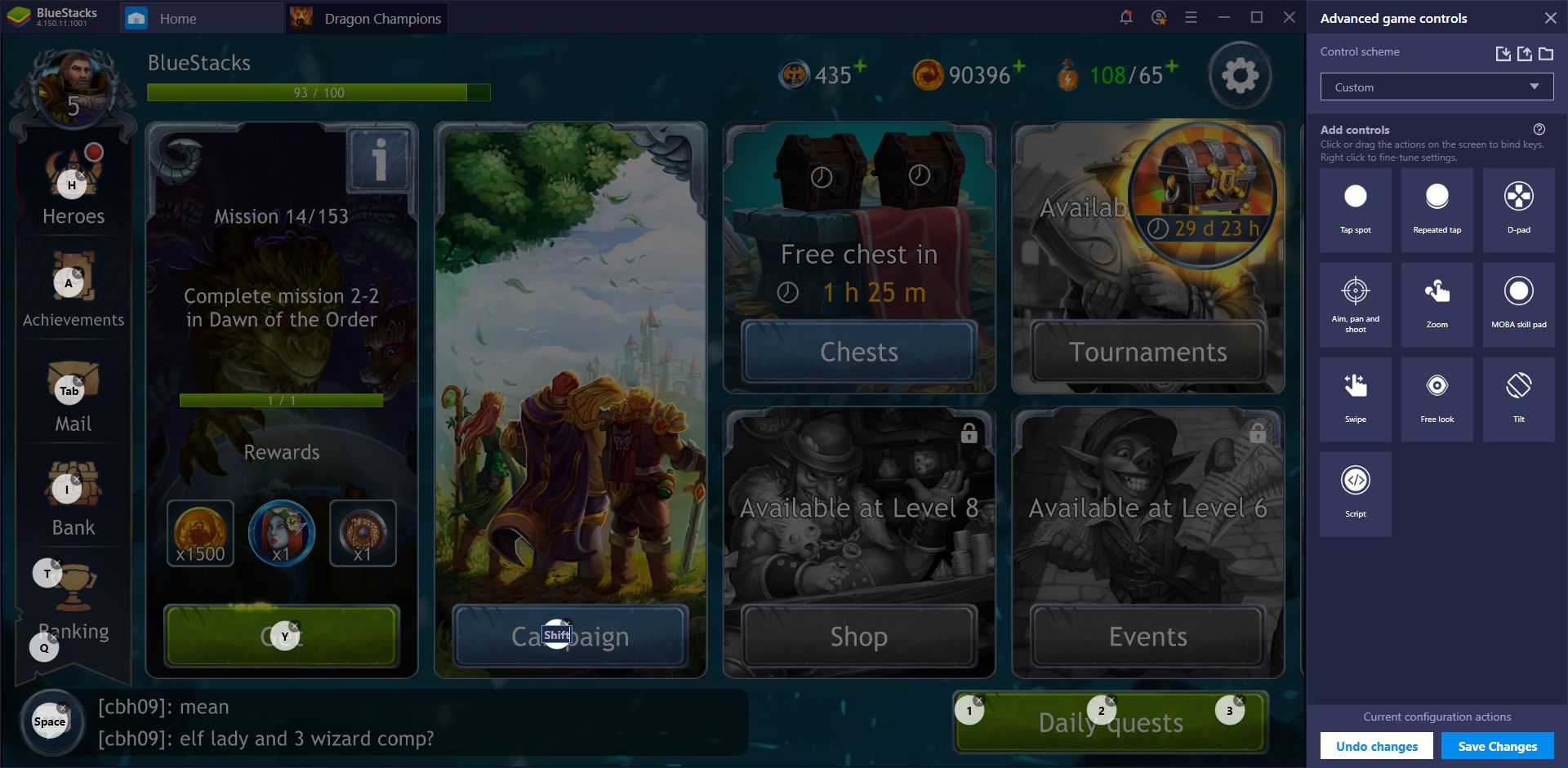 In Place of Auto-Battle, Use Our Macros
In Dragon Champions, the drops you receive from your victories vary per stage. As such, you'll find yourself grinding certain levels until you get specific drops. Luckily, the game reduces the monotony of having to manually grind by enabling auto-complete via the use of Autobattle Tickets. However, while, very useful for saving time, these tickets are limited and difficult to obtain.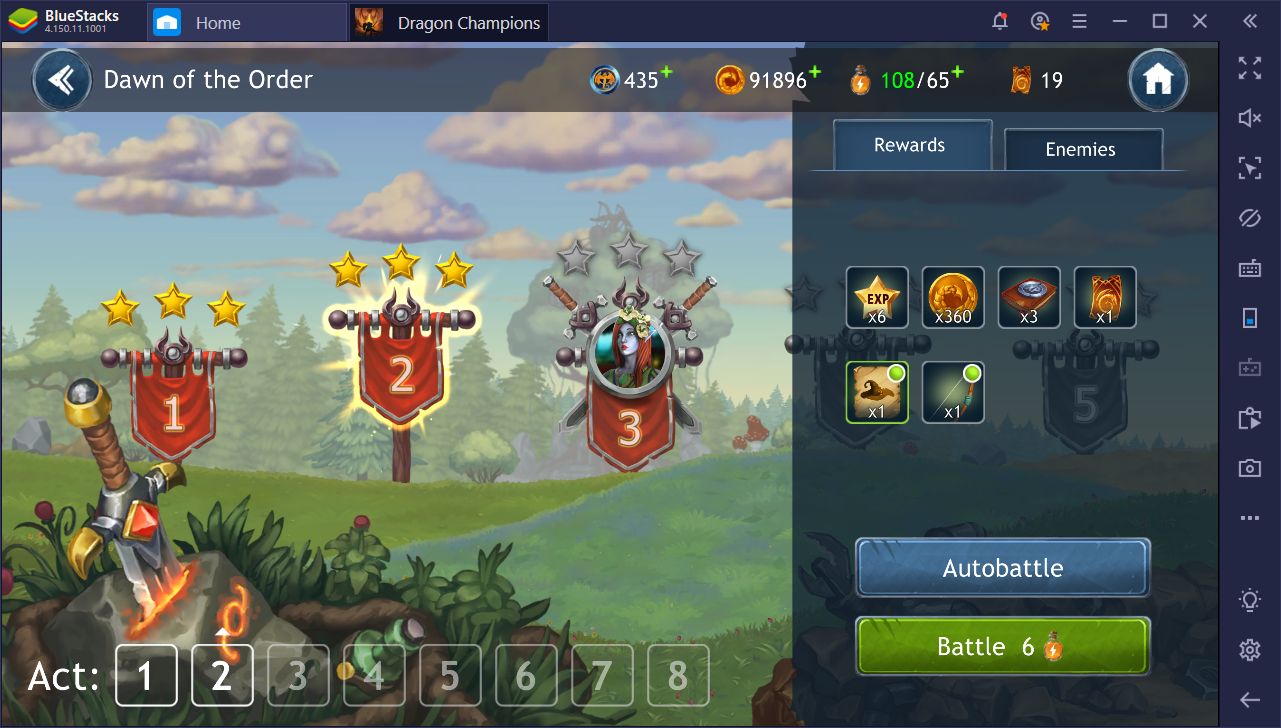 Fortunately, you're playing on BlueStacks, which means that you have access to the Macro Recorder. This nifty little tool allows you to record sequences of commands, which you can reproduce at any time via the press of a button. Since the battles in Dragon Champions always consist of the same enemies in their respective stages, you can easily predict the outcome and record a macro to automate their completion. While it won't help to save you as much time as using Autobattle Tickets, a well-placed macro will help you to automate the grind in this game.
By properly configuring a stage completion macro, you can even automate clearing the aforementioned levels several times back to back, which can help to further improve your potential for grinding. You can easily create these macros via the following steps: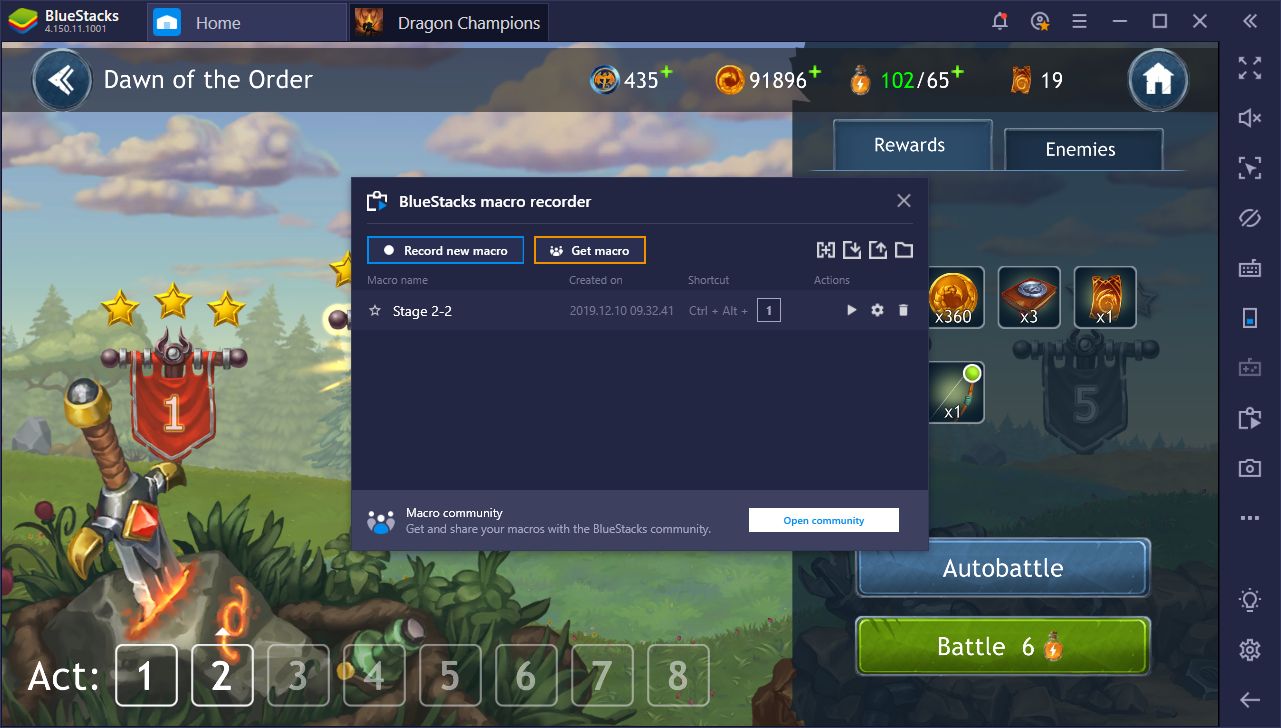 In the stage selection, start the recorder.
With the recorder running, enter the stage, choose a team that can easily complete the level, and skip the dialog preceding the fight.
Complete the fight using your best foolproof strategies.
After defeating the enemy, click on "next" to exit the stage.
Once back in the stage selection menu, stop the recorder and give your new macro a name and a button. Remember to label the macro with the appropriate stage number to avoid confusing it with macros for other levels.
Now, this macro is good for only one completion. If you want to automate multiple cycles, you'll want to click on the gear icon beside the macro name and set it to loop for your desired number of times. In the "Interval between executions" section, make sure to add at least 10 seconds of delay between uses to account for different loading times between battles.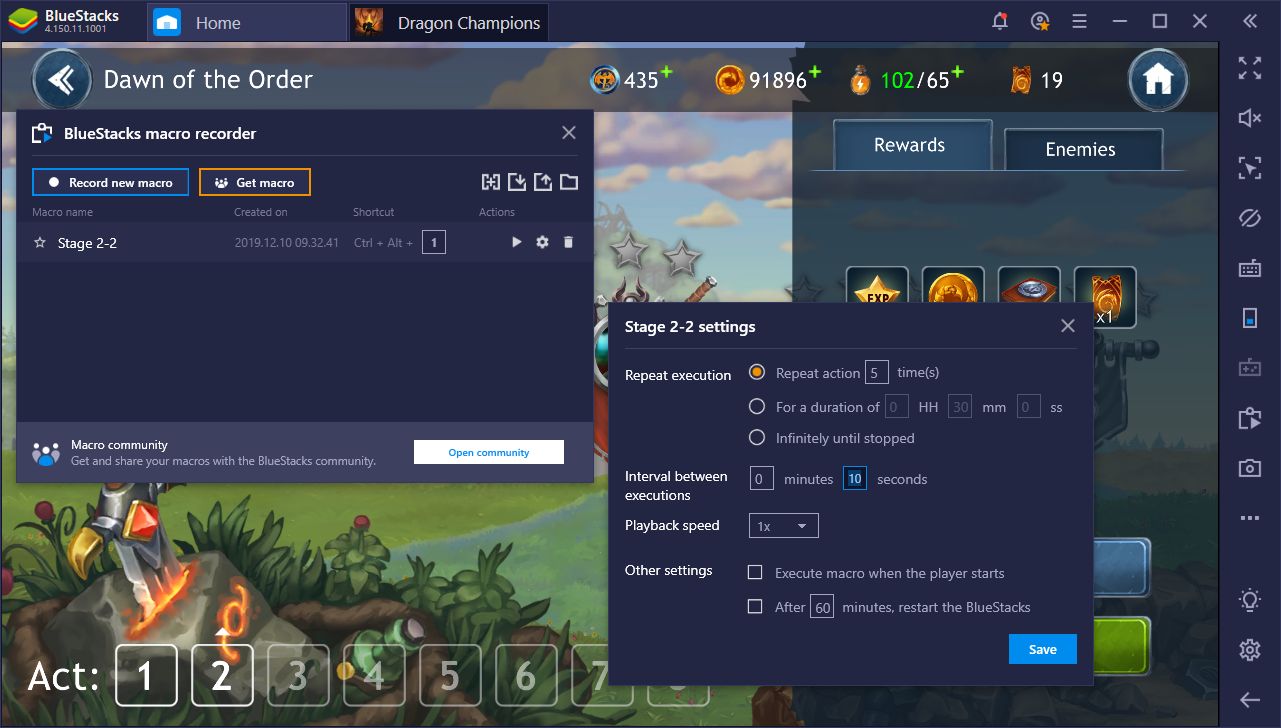 Once configured, you can easily automate any stage in Dragon Champions, even if you don't have Autobattle Tickets.
Share Your Best Moments With BlueStacks
One of the best aspects of RPGs like these is finding that awesome team setup that allows you to one-shot any stage easily. This process usually requires a lot of testing, trial and error, and not to mention, a lot of time to find the best team formations. However, once you actually unlock them, the feeling of breezing through stages and destroying your enemies is second to none. And once you achieve that level of perfection, you can record your best fights and show off your strategies to your friends and other players via the BlueStacks Recorder.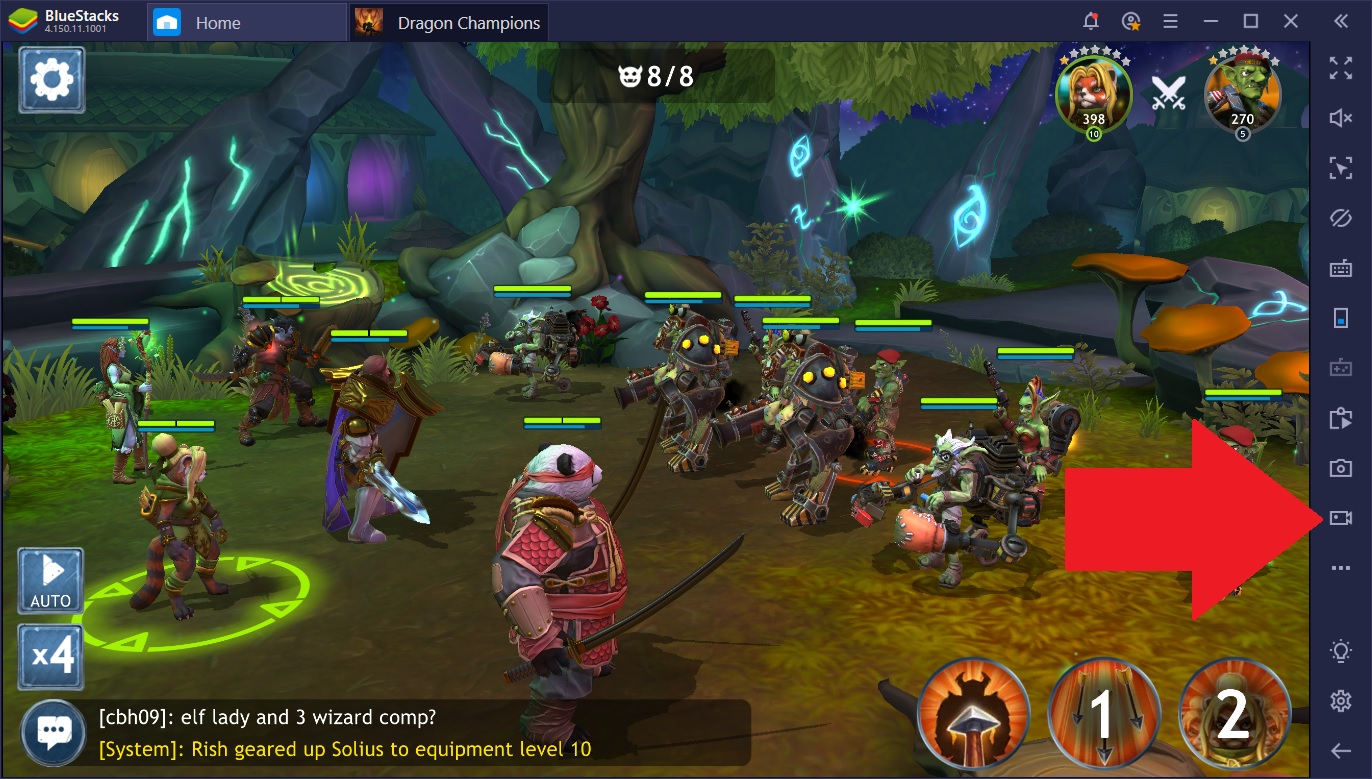 By pressing the small recorder button on the right panel (or by pressing Ctrl + Shift + R), you can start recording your screen at any time. If you click the button again, the recorder will stop and will save everything you did as an .mp4 file that you can easily edit or post as is on any platform. With BlueStacks, you no longer have to hide and forget about your best moments in Dragon Champions, or any other games, and can share the glory with all your friends and fellow players.
Playing your favorite mobile games on BlueStacks gives you many advantages over playing on your phone. Not only can you enjoy the best experience using your mouse and keyboard, as well as playing on a larger monitor with the best graphical settings, you can also use our numerous tools to expedite your progress. In this sense, you can skip over the monotonous, tedious tasks and focus on the fun stuff in Dragon Champions.