Game Guides
Dragon Storm Fantasy on PC: How to Level Up Fast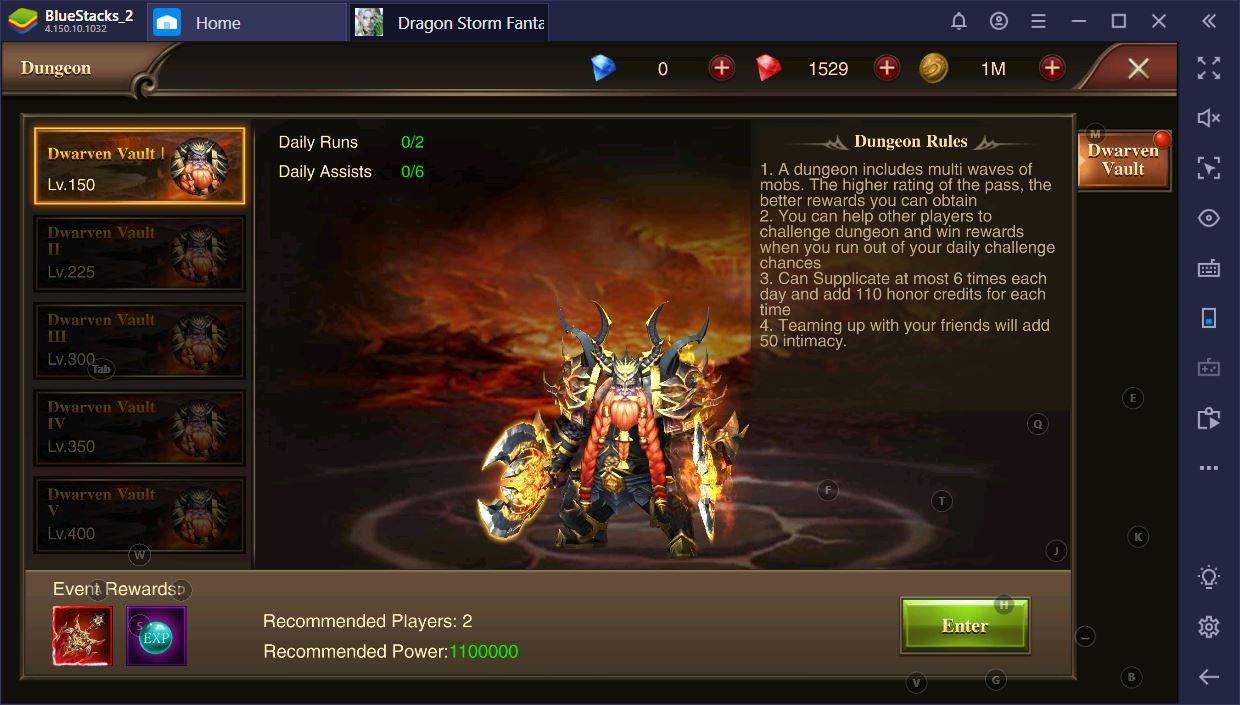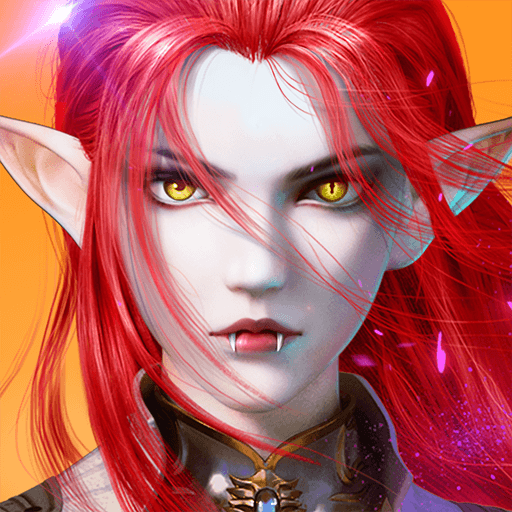 Dragon Storm Fantasy may not be one of the flashiest games currently on the marketplace, nor is it one of the most innovative ones, but it does deliver a relaxing, fun experience on occasion. If you're up for trying a straightforward mobile MMO with a great storyline, DSF might be the right choice for you.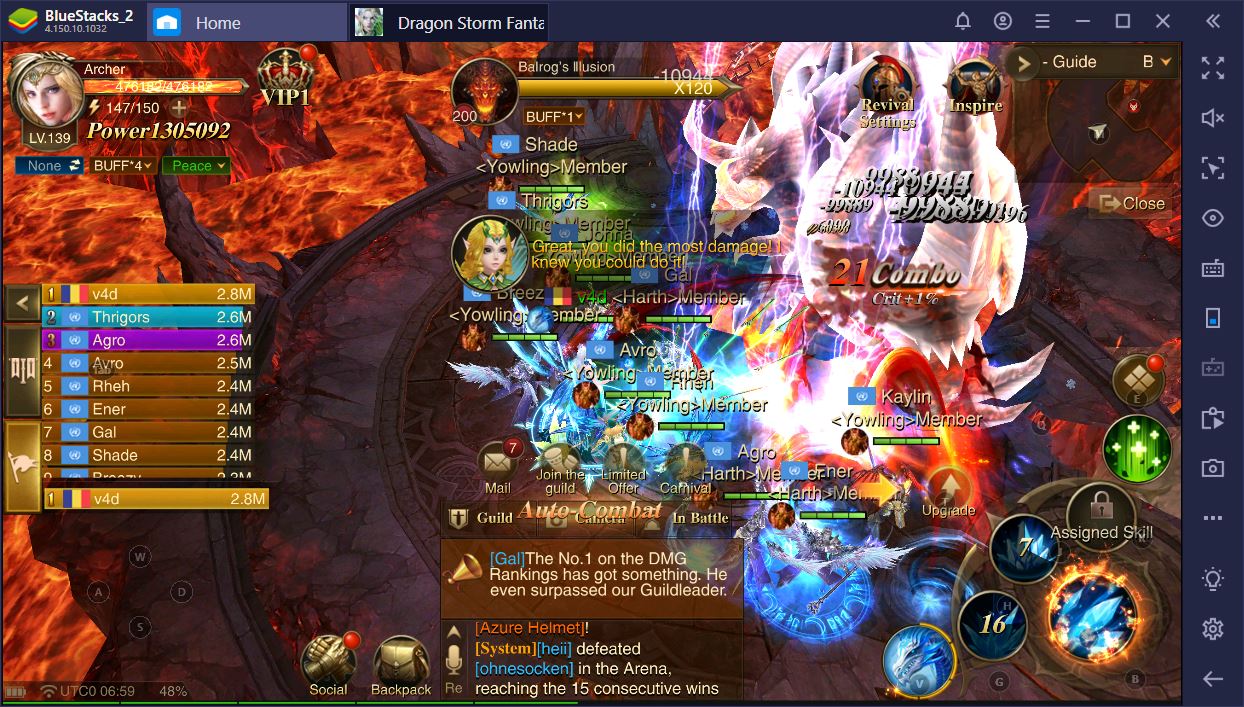 As is the case with all new games, you'll need time to get accustomed to the more detailed aspects of the progression system. After a full day of play, we're just under level 160 and we can impart some noteworthy knowledge on how you can also speed up your DSF progression. Aside from allowing you to reach endgame content faster, this will also increase your power and make it possible for you to join a good guild, since most of them have minimum entry requirements.
The Basic Routine
From the very first minutes of playing Dragon Storm, you'll notice that the daily activity list imposes a certain amount of routine on your gameplay experience. We've written more about the latter in our activity guide. Suffice it to say that you ought to do these things religiously. Aside from tremendous amounts of experience and valuable coins, you'll reap upgrade materials for your gear, mount, companion, and wings. The more you progress in the game, the greater the requirements to level up, which means that, regardless of how much you farm mobs, you'll still need these dungeons to consistently move forward.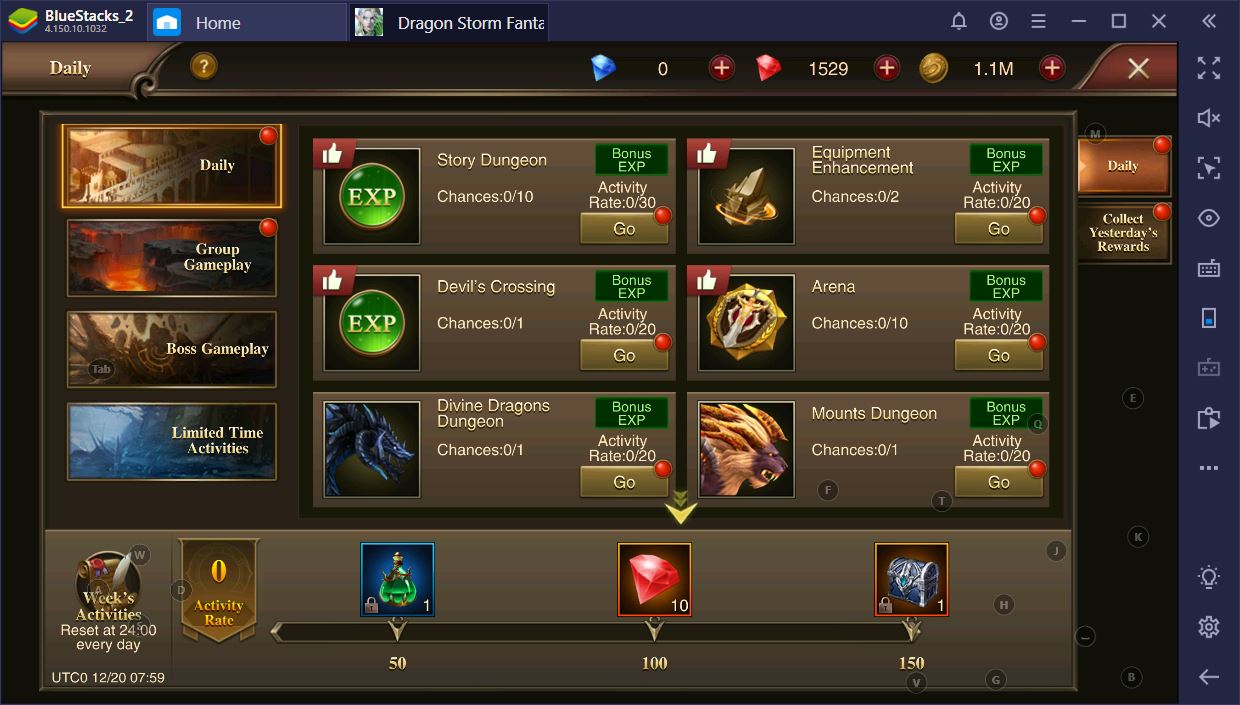 It gets tedious, yes, but it's a necessary evil. If you want to make things much easier, you can play Dragon Storm Fantasy on BlueStacks and greatly speed up the process. From auto-completing instances to auto-upgrading your character, everything can be automated so that you can be rid of the boring routine and enjoy only the fun aspects of the game. If the developers think they'll convince us to buy into their sales funnel by making ever-grindier games, they have another thing coming.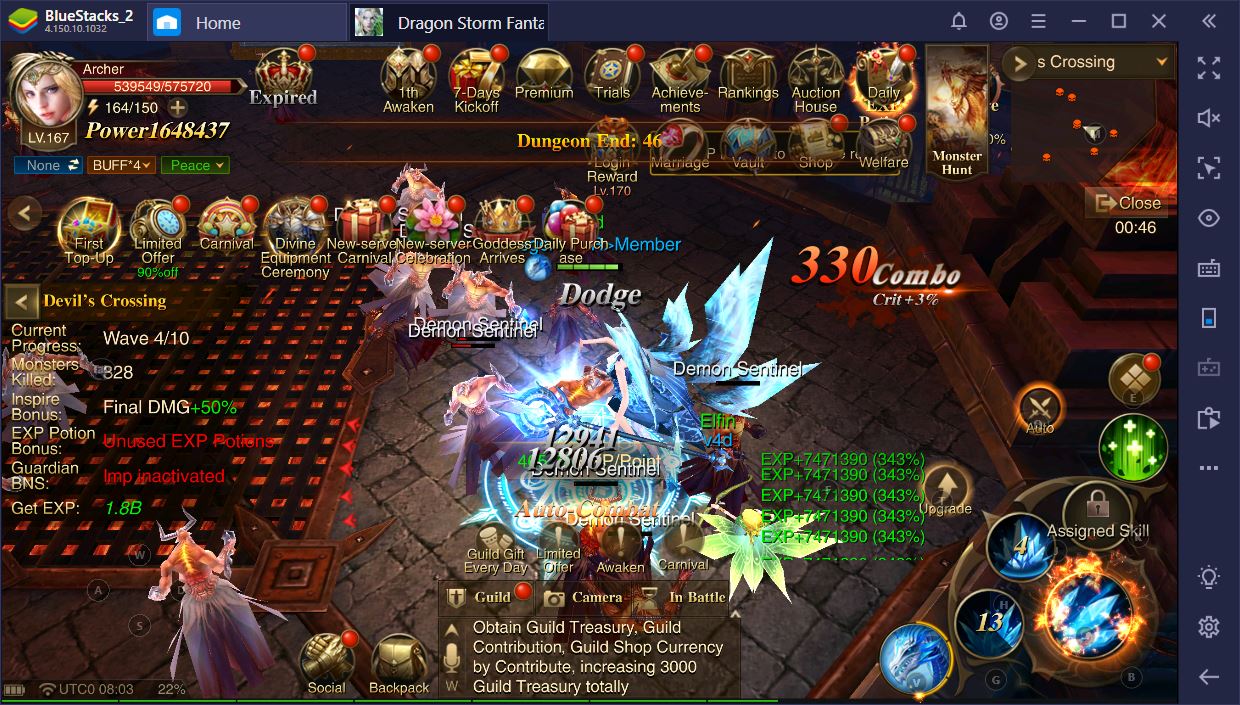 Once you're done with your dailies, don't forget to head over to the list and collect their rewards. That's right: aside from everything you get from each individual activity, there's also a bit of plunder waiting for you as a pat on the back for a job well done. If you somehow forgot to collect them, the game has a neat feature to collect yesterday's bounty, which made us give the devs half a thumb-up. From this point onward, though, we're going to discuss more detailed aspects of DSF's gameplay, so you ought to have a little bit of playtime in order to get where we're coming from.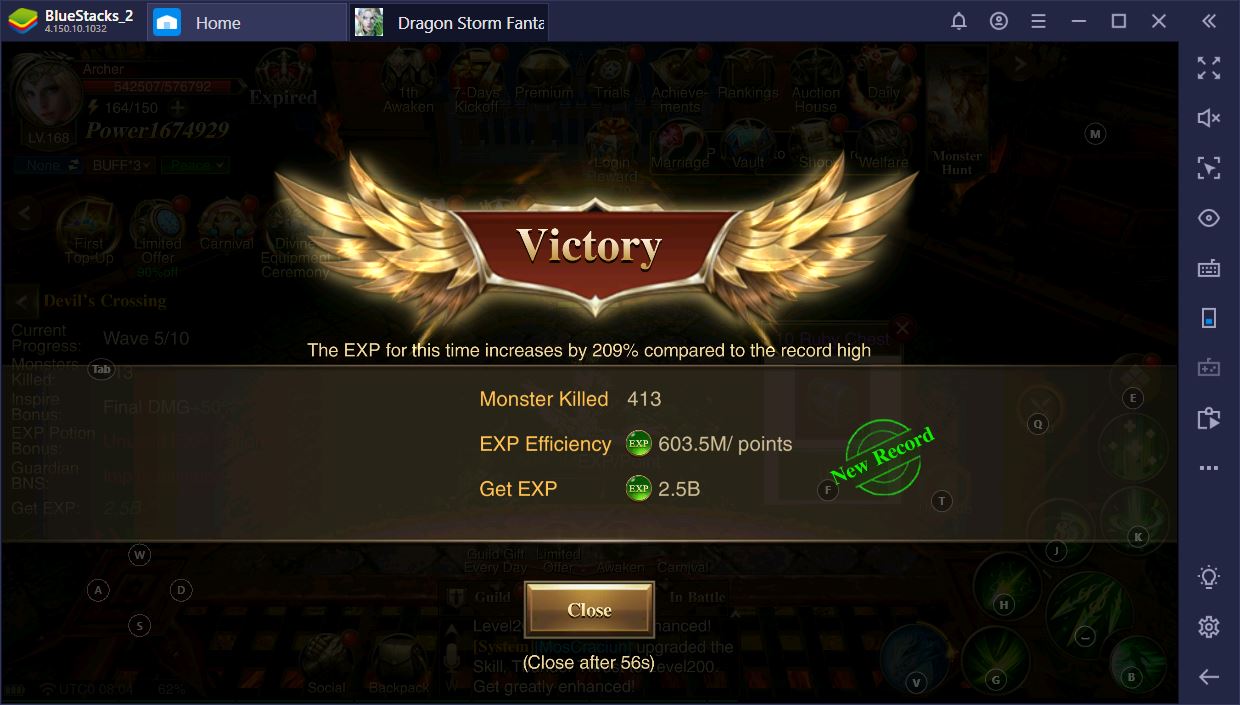 The Not-So-Obvious Rewards
One method to keep current players active and draw new individuals to a game is to constantly introduce more content, more collectibles, and more ways to have fun. Whenever a new server is launched or when somebody starts-up a new character, the events pile on endlessly. Some of them ask you to buy diamonds (the premium currency that is only obtainable via real money purchases), but others are only about completing in-game tasks.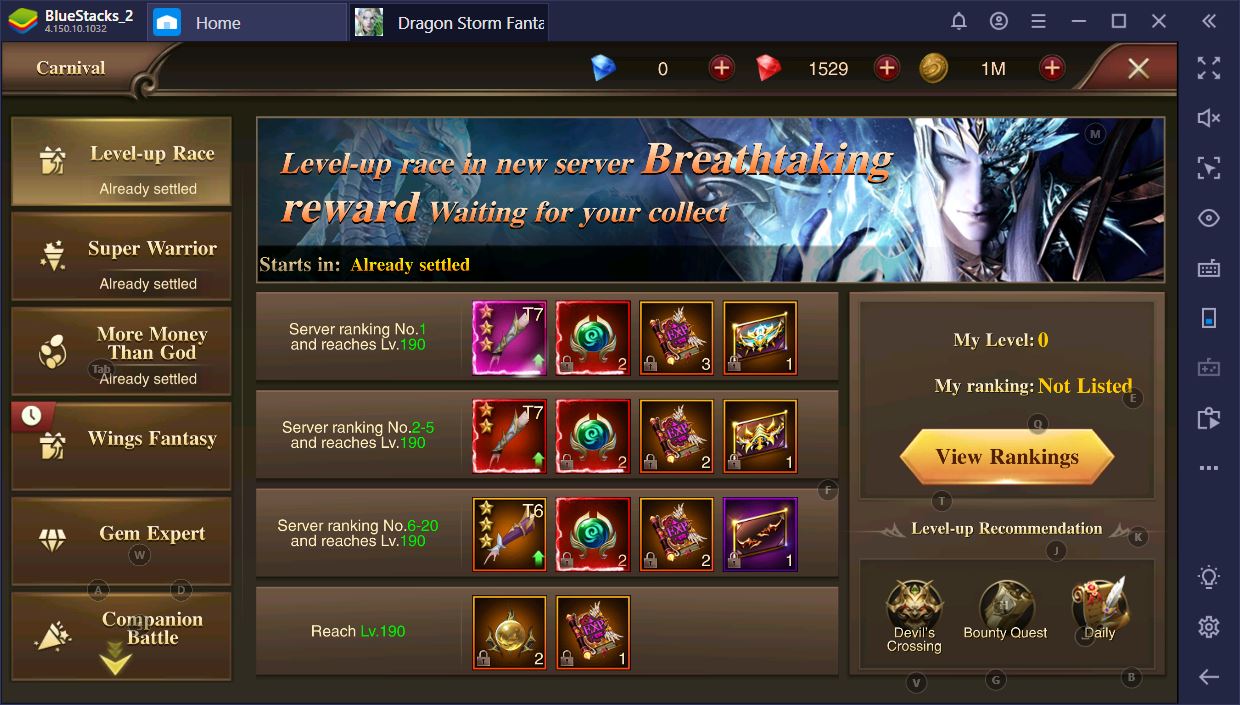 In our case, the new-server carnival, Goddess Arrives, hands out rewards based solely on logging in every day. Usually, there's also a daily gift you can collect. You won't want to miss out on any of these, since the materials and rubies they offer will become vital towards your progression when you hit a slump. The slope starts to get difficult at about level 150, as it did in our case. When it does, it's high time to make sure that you've upgraded your character accordingly.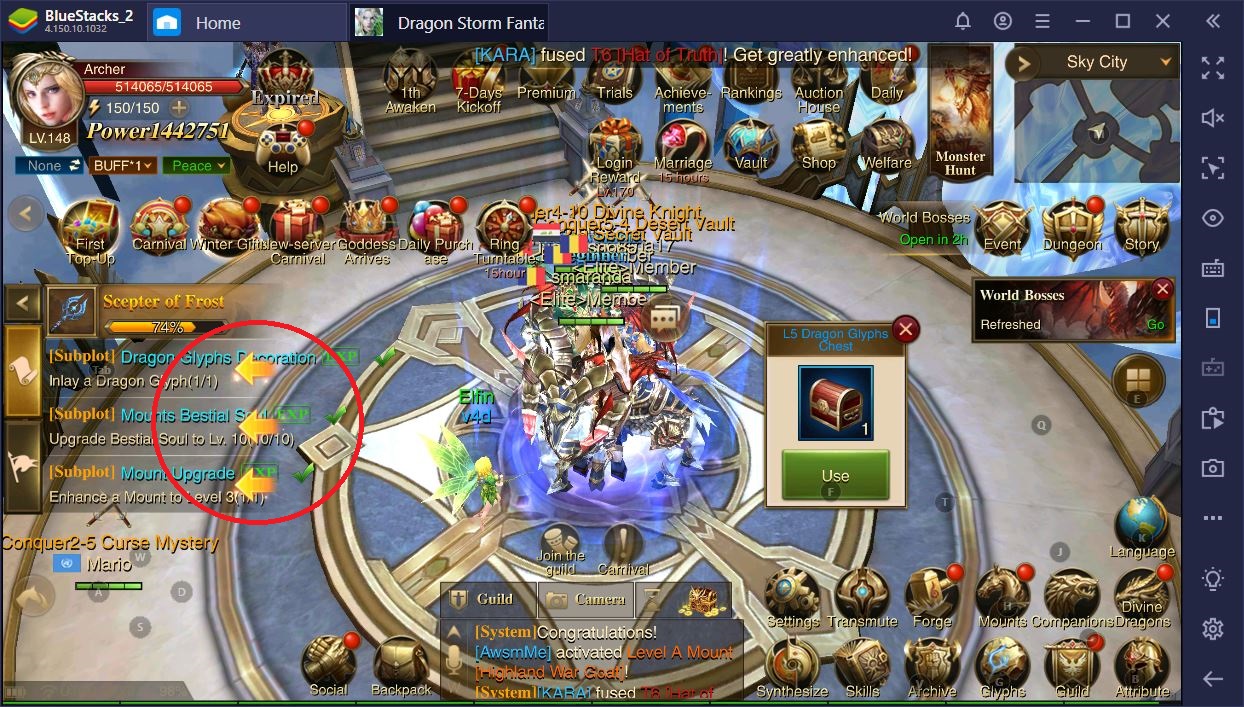 It's also fairly easy to miss the quest rewards. Some players go on for days on end without collecting these. While it may seem absurd, the cluttered UI of DSF can be really difficult to get accustomed to. We also didn't notice the quest log prompting us to reap the benefits of completed quests until we were several hours into our first playthrough.
At the earliest convenience, you ought to join a guild. Aside from being able to party with similarly-powered individuals to take down the Dwarven Vault (which hands out a ton of experience), you can also join the daily guild party. For 15 minutes every evening, you can meet up with your allies, drink, and treat yourself to handsome amounts of experience, ruby rewards, and companion coupons.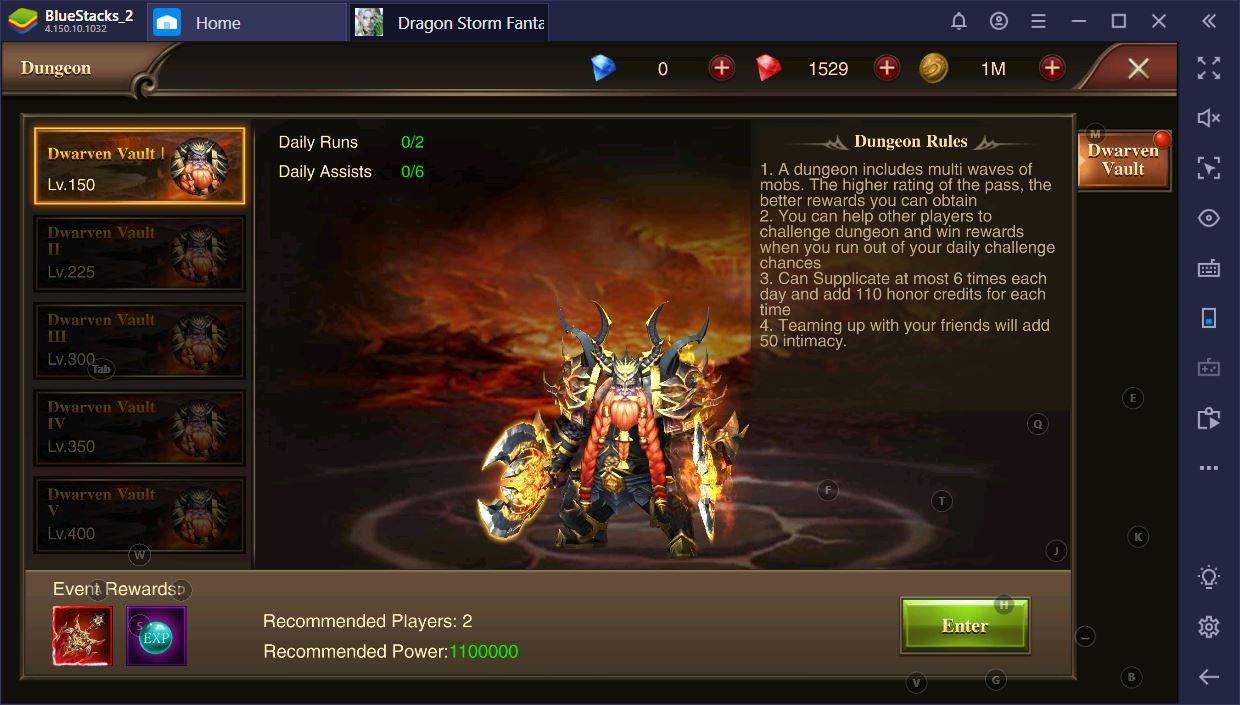 The marriage system will also provide you with a chance to earn more experience in the Couples' Trial – a dungeon that only becomes available to characters that have gone through the entire in-game marriage process. To be able to get married in the first place, you'll have to reach level 175. Depending on how much you play, this might take anywhere from 2 to 4 days.
Level Up Faster with BlueStacks
Last, but definitely not least, regularly beating the story dungeon will help you progress faster. Successfully completing a stage here currently hands out 5% of our total requirement for levelling up, which is not great, but is enough to count. We estimate this proportion will only get worse as our player level will increase, so make sure to enjoy it while it lasts. Besides, you have to do this anyway to advance through the game's main questline. Still, the early stages are the ones that can really make a difference.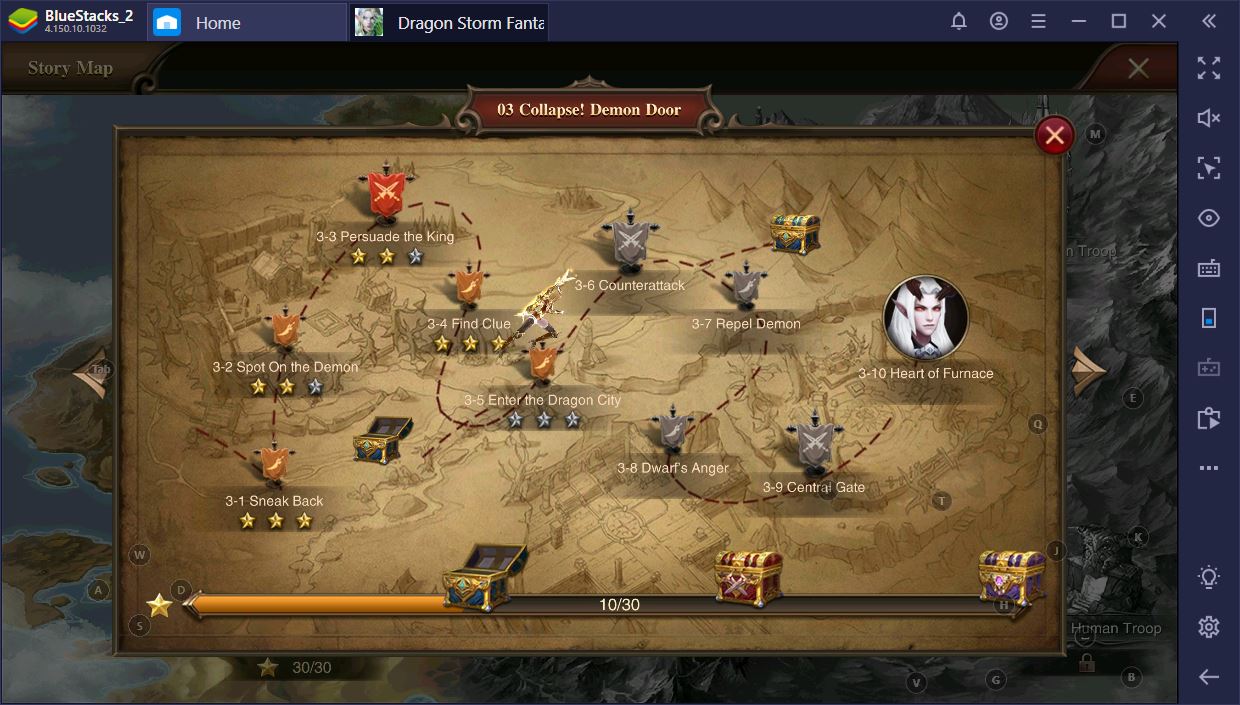 Now you are ready to take on the world of Arcus and protect the realm from evil monsters. Playing Dragon Storm Fantasy on BlueStacks will make your job even easier. Your gameplay knowledge combined with the emulator's automation potential make it possible for f2p players to stick to their guns by reducing the amount of grinding they have to do for themselves.